One of the most popular questions we've been asked lately is "What are the best restaurants in Salt Lake City?"
The truth is there are so many amazing restaurants in the Salt Lake City area, it's hard to narrow it down to just a select few. However, we've done our best searching the net, sampling dishes, and asking around so you can get the inside scoop. We're convinced the best restaurants in Salt Lake City are on this list. Consider us a one-stop-shop for all things foodie advice. Here are our favorite choices in no particular order.
Our Picks for the Best Restaurants In Salt Lake City
Salt Lake City (SLC) should definitely be on your list of places to see in the US. Utah's capital city is marked by a mountainous backdrop, contrasting sharply against an azure blue sky. Despite its growing urban scene, the city somehow manages to retain a charming small town feel. The best restaurants in Salt Lake City make you feel right at home, offering a world of unique dishes and experiences to try. Are you ready to check them out? We thought so.
1. Red Iguana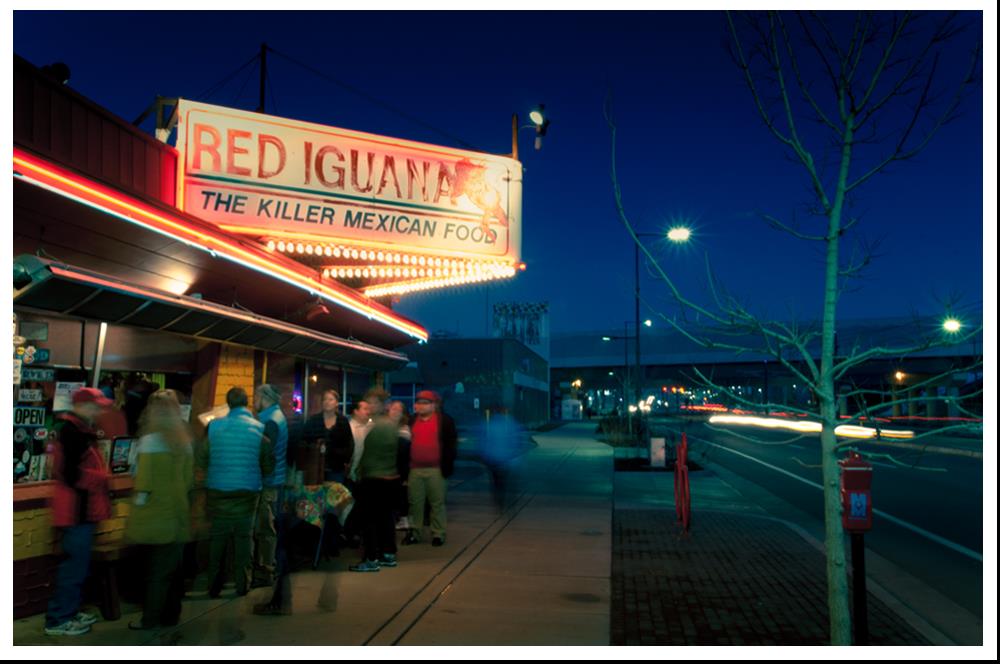 Credit: Red Iguana
This bustling, family-run Mexican cafe serving signature mole plus traditional & gluten-free favorites. Ramon and Maria Cardenas started their business over forty years ago. Together, they have shared a passion for serving up delicious dishes from their cultural backgrounds of San Luis Potosi and Chihuahua, Mexico.
Ever since the Red Iguana opened its doors in 1985, it has received nothing but praise from guests and numerous accolades in the form of local and national awards. Their traditional recipes have now passed on to the Cardenas children who continue to proudly serve up their family's tradition.  Needless to say, it's one of the best restaurants in Salt Lake City.
Take a look at the menu. We'll bet anything you'll have a hard time choosing. Everything is delicious. We do have our favorites though. You can't go wrong with the killer nachos, mole Amarillo, or the Mexican plate. Yum. Save us a spot, okay?
2. Bambara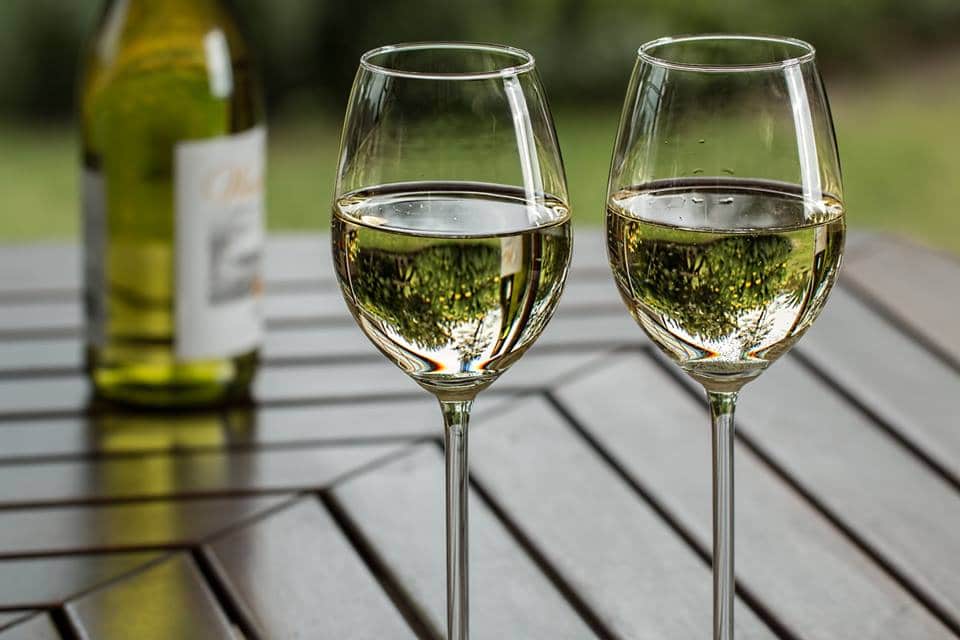 Credit: Bambara / Facebook
This has to be one of the best restaurants in Salt Lake City. Ask a local where to grab dinner and they'll tell you "Bambara."  From the decor to the menus, here, history and innovation go hand in hand. Just take a step inside and you'll see what we mean. Grand arched windows leak light over original brass accents, catching glimpses of the summer sun. Travertine marble complements a contemporary design.
In the dynamic kitchen run by Chef Nathan Powers, fresh ingredients from local farmers and ranchers are recreated in the form of New American bistro plates. Acknowledging the diversity of guests' tastes and palettes, they offer a wide variety of dishes, including vegan, vegetarian, and gluten-free options in addition to their regular menu. We highly recommend making a reservation for brunch. Our favorite items on the menu are the crab & avocado toast and the berry-stuffed French toast. Hands down. If you have room for coffee, the espresso drinks are delicious.
3. The Roof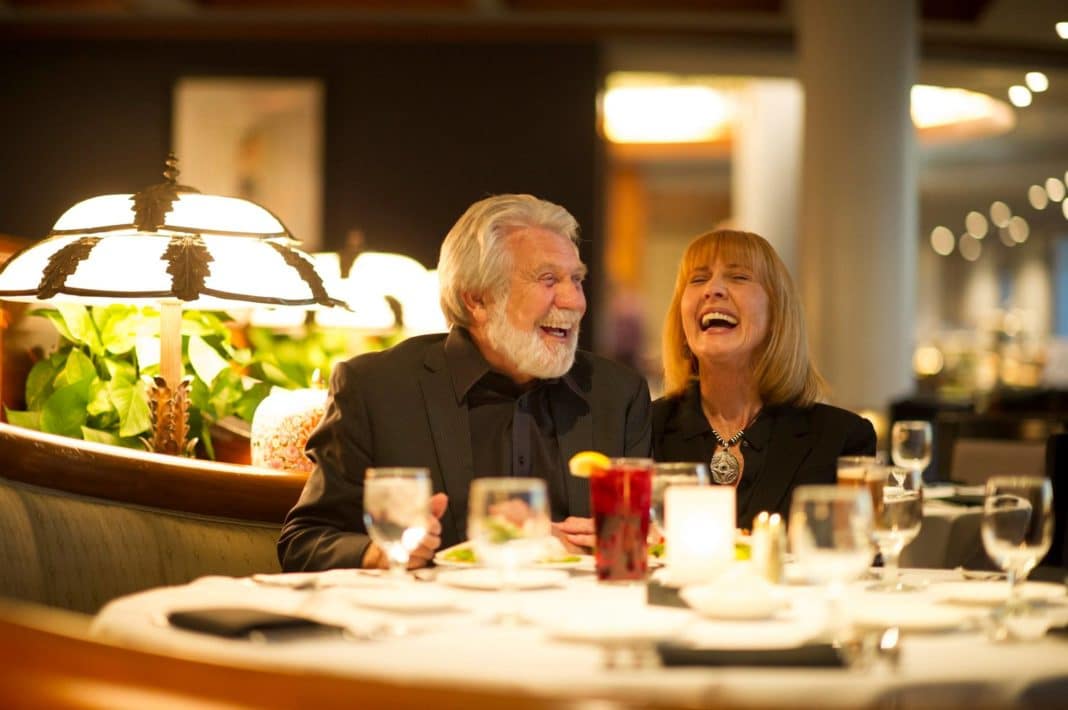 Credit: The Roof / Facebook
Welcome to Utah's premier gourmet dining buffet. You'll find this lovely eatery located on the 10th floor of the Joseph Smith Memorial Building. Alongside delicious fusion food, you'll enjoy breathtaking views of not only Temple Square but also downtown Salt Lake City.
Make sure you check out their renowned dessert buffet alongside rotating traditional house favorites. Celebrate your engagement, anniversary, or "just because" special occasion here. The Roof is one of the best restaurants in Salt Lake City.
4. Lion House Pantry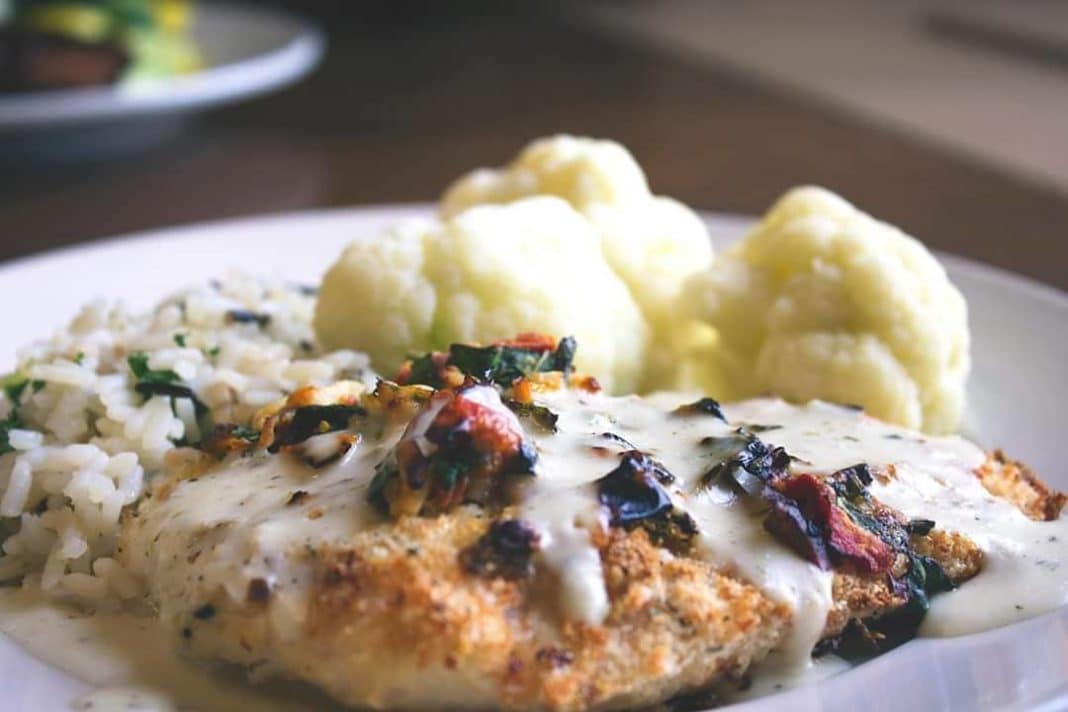 Credit: Lion House Pantry / Facebook
Do you want to dine at the original residence of Brigham Young? We thought you might. Enjoy exceptional home-style fare dished up from authentic recipes that have been passed down for generations. If you walked inside without knowing better, you would never know that Lion House Pantry is a historic relic.
The charming interior looks like that one cozy neighborhood cafe you grew up eating breakfast at as a kid. Well, we'll be one to tell you the service offers nothing less. Walk through the doors and you'll instantly feel at home. Pull up a seat and order off the menu. While you can't go wrong with any of the choices, we have to say the peach pie is nothing short of incredible.
5. Caffe Molise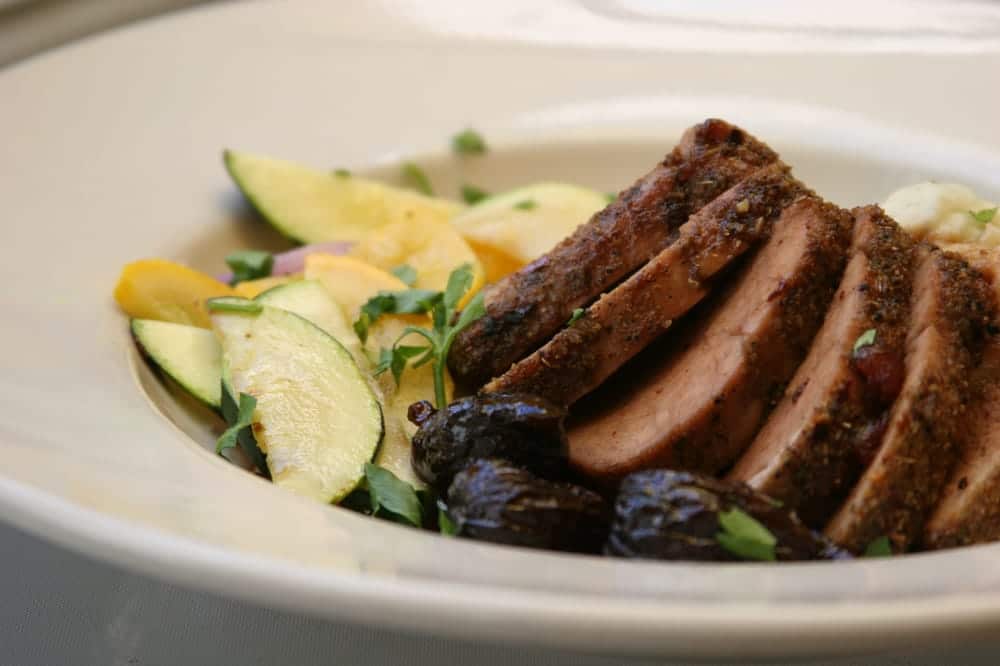 Credit: Cafe Molise
Located in downtown Salt Lake City, Caffe Molise offers the freshest Italian cuisine inspired by Italy's Molise region. This full-service restaurant focuses on regional specialties and only the finest local ingredients. Enjoy dinner surrounded by art in the dining room or choose a table on the delightful patio. On Friday nights, come by for a special treat, live jazz with the John Flander's Trio.
If you're looking for upscale dining, Caffe Molise is among the best restaurants in Salt Lake City. You'll find this little eatery conveniently located downtown at 55 West 110 South, ½ block East of the Salt Palace Convention Center.
6. Eva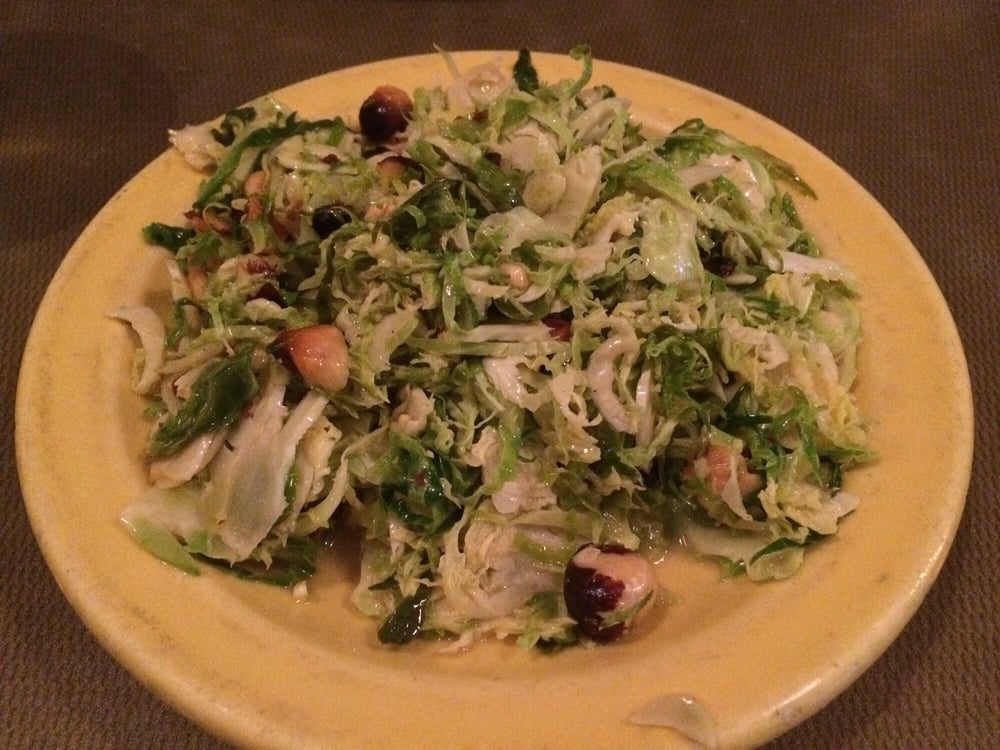 Credit: Yelp
This Mediterranean-inspired eatery serves small plates and specialty cocktails in a stylish setting. This small restaurant with big flavors is open seven days a week. When asked specifically what type of food they serve, Eva describes it as "comfort food…delicious food…slightly Mediterranean…pizza and other stuff." They don't seem like they're into labels. As long as the ingredients are fresh and the customs are happy, they don't care. We can get on board with that.
The restaurant's name is dedicated to Chef Charlie Perry's great-grandmother. Eva Coombs passed on her passion for quality ingredients, health benefits of natural food, and the shared pleasure of a good meal. Their family-style dining promotes communal enjoyment; sharing your dishes is highly encouraged. Order whatever your heart desires and then pass it around. Eva offers an extensive menu of small dishes, not so small dishes, craft cocktails, a curated wine list, and delectable dessert options.
7. Pallet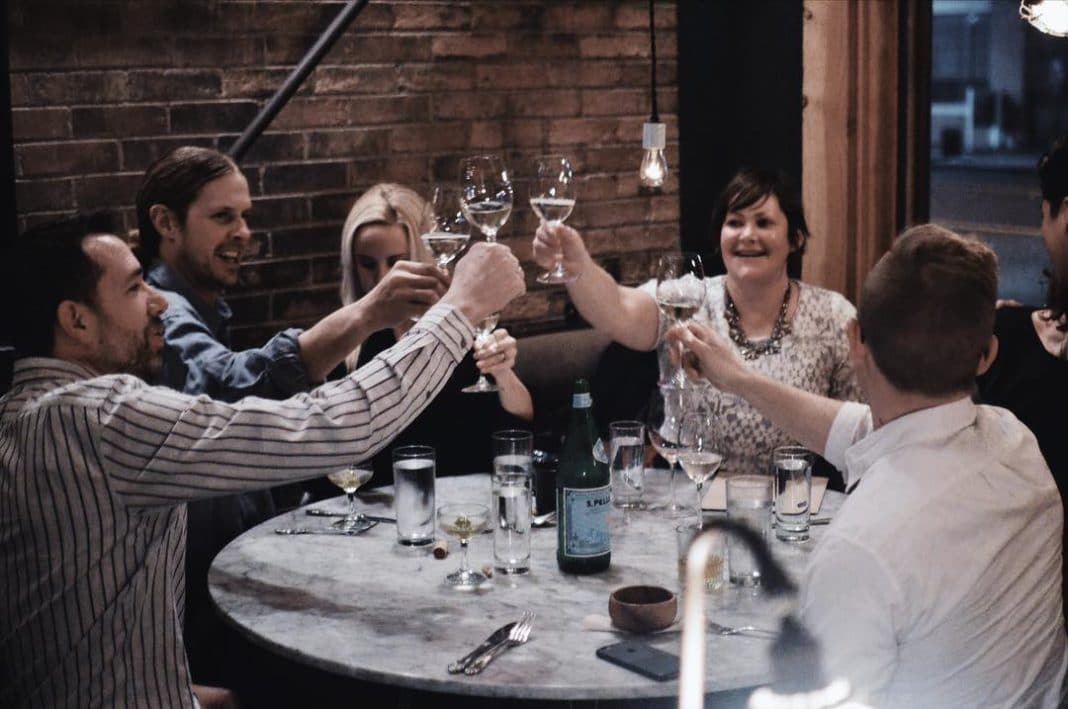 Credit: Pallet / Facebook
This cavernous concrete-and-reclaimed-wood bistro offers an inventive New American menu along with creative cocktails. Cityweekly Magazine got it right when they said: "the restaurant looks like a warm, cozy bistro you'll find in New York's Greenwich Village." Comfortable and homey, Pallet offers a flawless design alongside inventive food and libations.
If you're looking for a great place for a family dinner, Pallet is one of the best restaurants in Salt Lake City. Once the sun goes down though, the mood picks up. The lights are dimmed and tasteful music fills the space. Communal tables facilitate fun conversations and diners get a sense of shared experience. We highly recommend the pappardelle, charcuterie board, and semifreddo for dessert.
8. HSL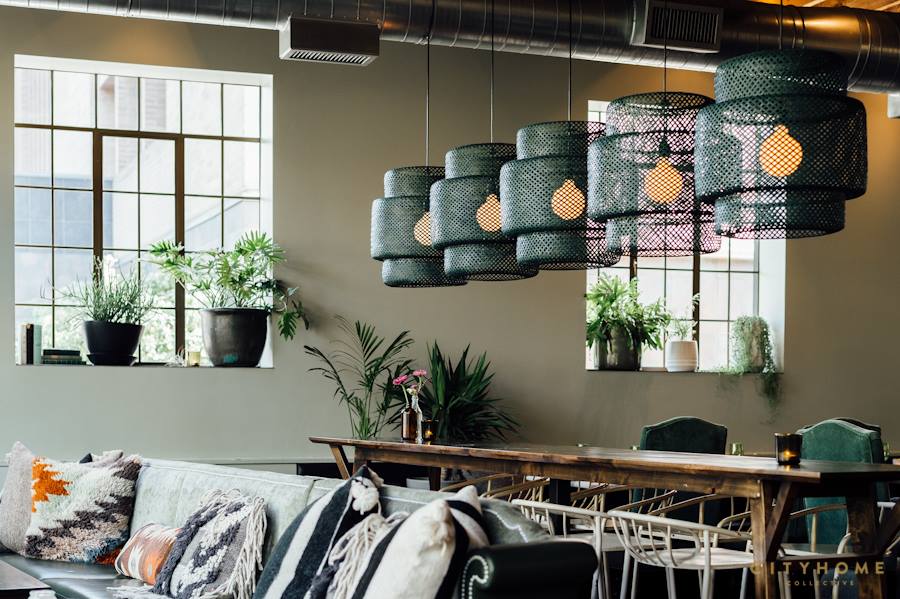 Credit: HSL / Facebook
This upscale restaurant offers American eats and craft cocktails all in a chic environment with contemporary digs and mood lighting. HSL evolved from its parent restaurant Handle, located in Park City, Utah. They offer a carefully curated dining experience that combines not only the best of Handle but also new offerings that complement their downtown location.
We love that they source locally, using mostly organic ingredients. Gluten-free and vegan diners are also welcome here. Come as you are. The atmosphere is mellow and the dress code, casual. For dinner, start off with a cold appetizer, roasted beet salad. For something a little more hearty, the fried chicken and diver scallops are great options.
9. The Little America Coffee Shop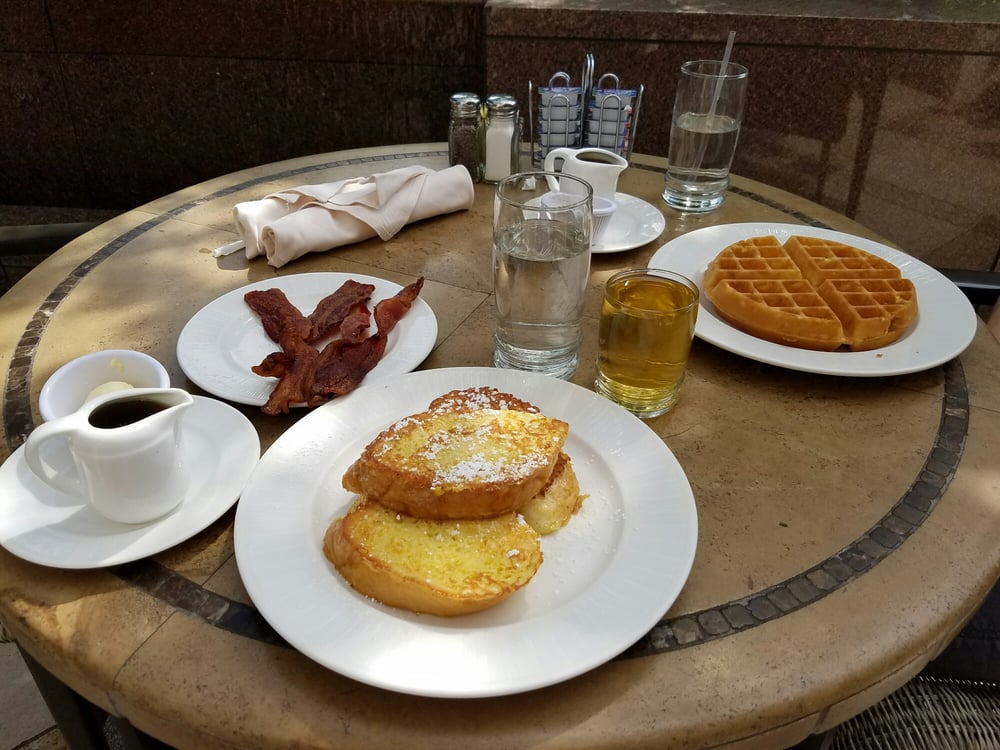 Credit: Yelp
Famous for its menu of classic comfort foods and all-day breakfast, the Little America Hotel Coffee Shop offers the perfect setting for a savory meal in a charming, casual setting. They prepare everything on their menu from scratch with favorites including baked halibut, prime rib, and a hot roast turkey sandwich.
10. Current Fish and Oyster
Credit: Yelp
This industrial-chic bar and eatery offer regional, sustainable seafood plates in a historic building. Here, a simple and understated design go a long way. Innovative, contemporary cuisine has been honed through careful research. Current's menu has been developed to highlight the best fresh seafood from regional America. Wherever these culinary gems hail from, they all focus on sustainability and the quality of production.
The wine selection is wonderfully curated as well, bringing nuanced beverages of whites and reds on tap and bubbly flavors by the glass. But that's not all. The signature cocktail menu brings a nautical taste along with distinctive beers and ciders. What should you order? We love the two-minute ceviche, any of their sandwiches, beet carpaccio, and a glass of Enfield pinot noir.
11. Pretty Bird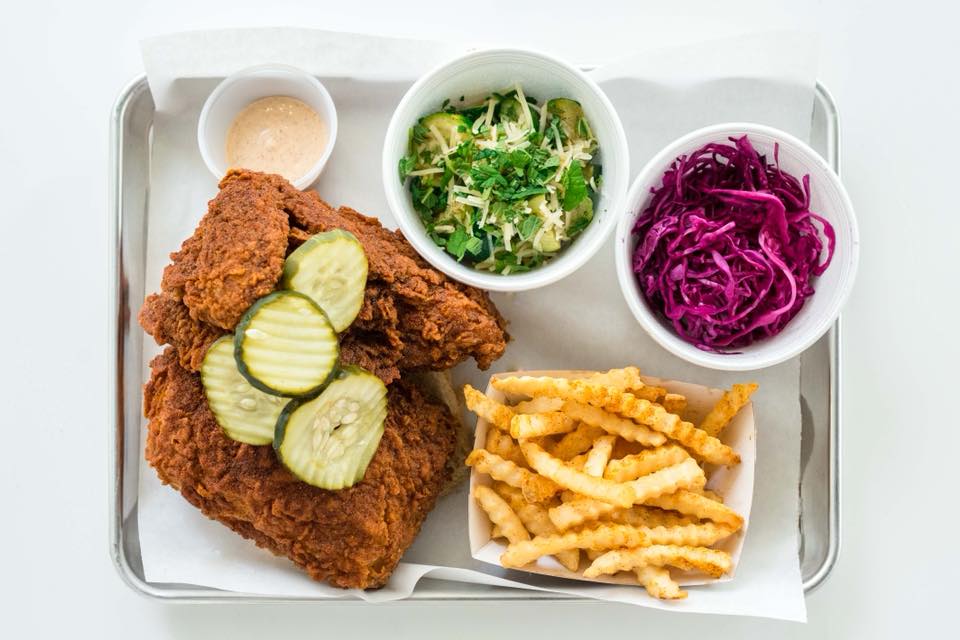 Credit: The Pretty Bird / Facebook
This buzzy fried chicken specialist serves up jumbo sandwiches and platters in a snug space. And yes, before you ask… it is a Tennessee thing. Nashville's hot chicken has made its way into SLC. Regardless of its origin, Pretty Bird is definitely one of the best restaurants in Salt Lake City.
Order your food in varying degrees of spiciness, ranging from mild to hot "behind." If you're looking for some bang for your buck, the quarter bird combo offers just the thing. For $14, you will get your choice of chicken breast, wing, leg, or thigh with a side and a soda. That sounds like a pretty good deal to us.
Go Enjoy the Best Restaurants In Salt Lake City
We hope you enjoyed reading our article on the best restaurants in Salt Lake City to grab a bite. As you can see, this city offers diverse cuisine and down to earth spots perfect for all occasions. There are so many fun things to do in this city. Have you ever been to SLC? If you have some favorite local restaurants that didn't make it on our list, we would love to hear about them.
Questions and Comments
Do you have any questions or comments for us? If so, we would love to hear them. Feel free to leave a message for us below and we will be sure to get back with you soon.
Related Article: Best Restaurants in Denver For Your Dining Pleasure