Sip on glasses of delicious wine at the best Long Island wineries.
Travelers who love wine may enjoy searching for the top wineries at every new destination they visit. Locations like California, Spain, or France remain renowned for having the most incredible wines and wineries around the world. However, Long Island contains a huge variety of wineries, making it a lesser known spot for appreciating your favorite drink. This northern U.S. location has gorgeous landscapes and soil that help it produce delicious, bold flavors of wine. If you come to Long Island, you'll definitely want to head to the spots that create flavorful wine varieties. Read our article below to discover the ten best Long Island wineries to visit during your travel adventure.
1. Palmer Vineyards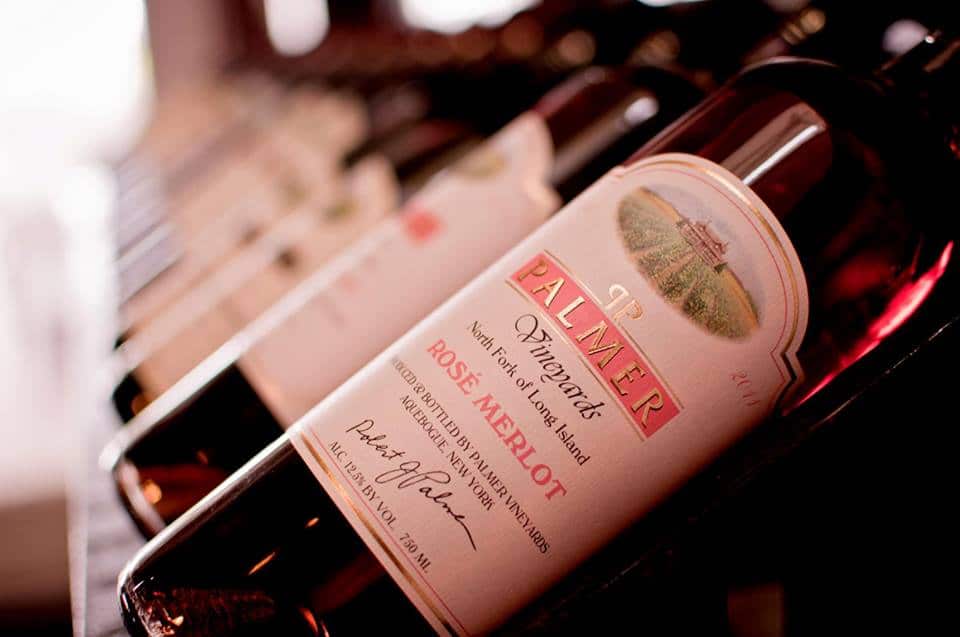 Credit: Palmer Vineyards / Facebook
This estate winery has been producing delicious wines since its establishment in 1983. Palmer Vineyards controls the wine-making process at every step, growing, harvesting, fermenting, and bottling the wine on their own. Every grape variety that grows at this vineyard maintains a distinct flavor, letting the wines taste like no other kind. When you try a glass of wine here, you'll immediately understand why its one of the best Long Island wineries.
At Palmer Vineyards, travelers may visit the grounds, which contain over 90 acres planted grapes. The vineyard makes over 10,000 cases per year, so you'll never run out of wine to try. Large groups can make reservations and enjoy wine tasting alongside a charcuterie platter. On the tasting menu, you can choose from Aromatic wines, with fruity flavors, or deep red Merlots. Those who like sweet wines should try the Merlot Rosé, as it combines watermelon and strawberry with a dry finish.
2. Channing Daughters Winery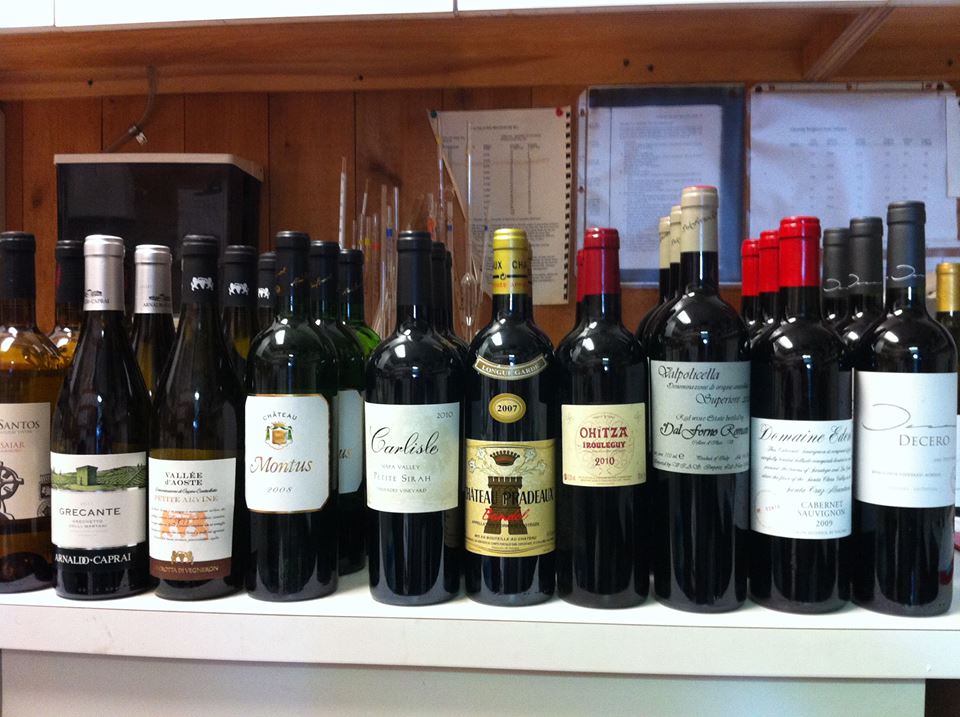 Credit: Channing Daughters / Facebook
Channing Daughters Winery produces wines using over two dozen varieties of grapes. Found on the East End of Long Island, this winery grows grapes that aren't found in other areas. White grapes include Chardonnay, Sauvignon Blanc, Pinot Grigio, and many more. For travelers who like red wine, the grape varieties like Merlot, Cabernet Sauvignon, and Teroldego will remain top choices. As one of the best Long Island wineries, Channing Daughters produces a variety of delicious wines.
When you visit this winery, you can try around six types of wine during one tasting session. While you sip on delicious wines, you'll get to learn all about the winemaking process from a trained employee. As the grounds here remain fairly small, the winery doesn't offer tours of the vineyards. Groups of six or more visitors must additionally make an appointment in advance.
3. Macari Vineyards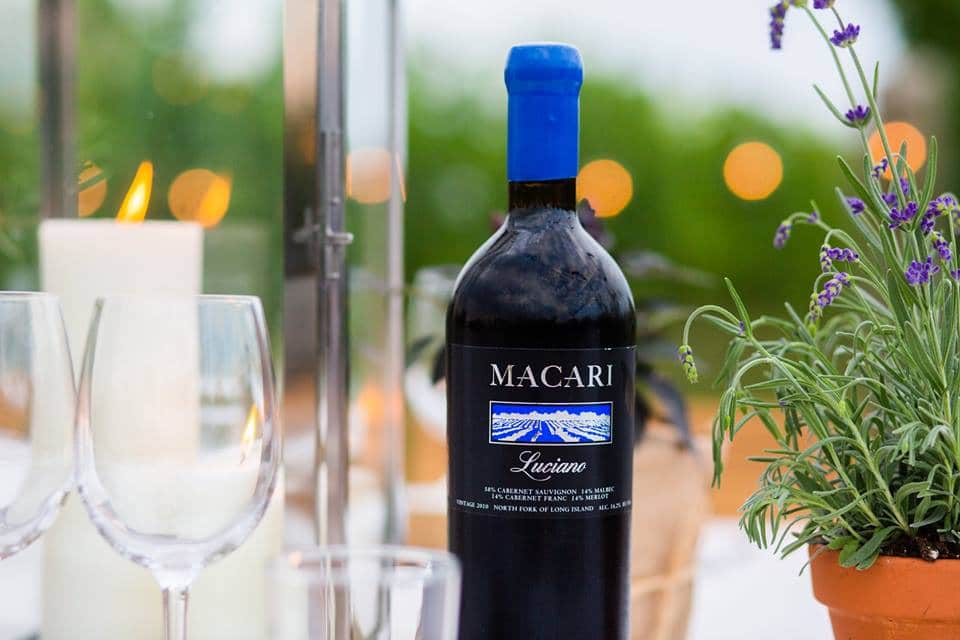 Credit: Macari / Facebook
As far as Long Island wineries go, Macari Vineyards remains a top-notch location. This vineyard produces wines from the North Fork of Long Island in New York. Travelers who visit this winery will get to enjoy their wine while viewing the gorgeous vineyards. Macari Vineyards stays open year-round, so no matter when you come to Long Island, you'll be able to visit.
The grounds at Macari Vineyards appear lush and green during the warmer months of the year. When the colder seasons arrive, you can see the leaves changing as you drive up to the Long Island spot. You can sip wine and appreciate the stunning outdoors views found at this New York location. Wines offered here include refreshing Sauvignon Blanc, sweet, fruity Rosé, and bold Merlot, among others. After visiting, you can take a few bottles home with you.
4. Baiting Hollow Farm Vineyard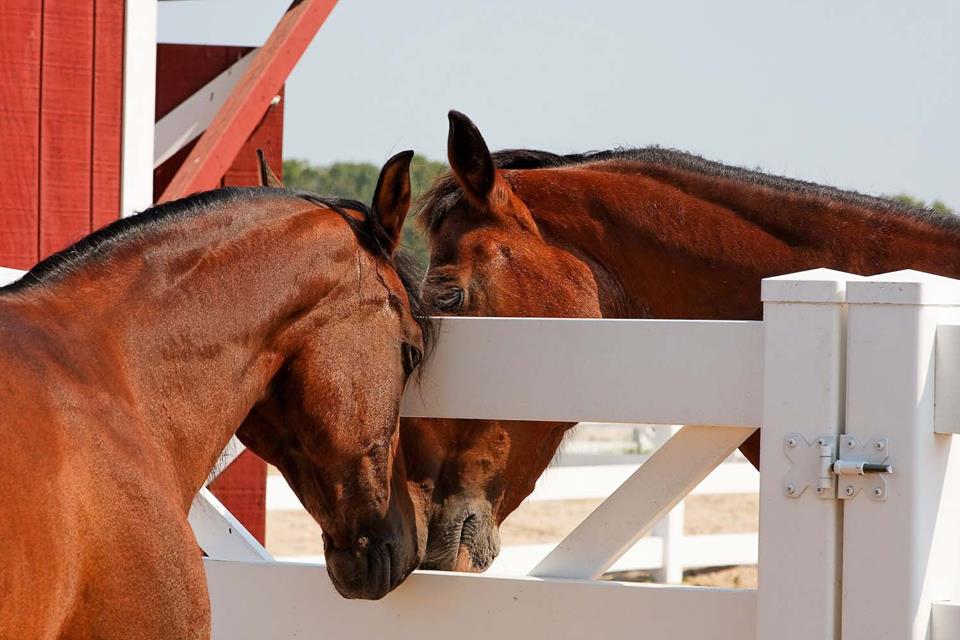 Credit: Baiting Hollow Farm / Facebook
Baiting Hollow Farm Vineyard provides travelers with more than just delicious wine. When you visit this spot, you'll have an entertaining and lively experience. As one of the best Long Island wineries, this location lets guests socialize and have fun while they try wine. The winery frequently hosts entertainment in the form of singers and musicians for its guests. You'll get to listen to live music while dancing and singing amongst friends and family.
Every traveler can find their favorite wine here, as they may choose from various reds, whites, rosés, and dessert wines. Beyond wine tasting, Baiting Hollow Farm Vineyard also allows visitors to plan special events on grounds. Couples can plan a wedding or anniversary party here, as well as birthday celebrations. If you're a traveler who loves horses, plan a tour of the paddocks, as the vineyard maintains a horse sanctuary. You'll find beautiful horses who've been rescued and taken care of as part of the vineyard's horse rescue organization.
5. Wölffer Estate Vineyard
Credit: Wölffer Vineyard
The estates at Wölffer Vineyard comprise over 470 acres and include 55 acres of sustainably farmed vineyards. Wölffer Estate Vineyard provides a chic location for travelers to stop and sip on a variety of wines. Here, you may drink numerous kinds of wine, ciders, and spirits that have been painstakingly crafted for impeccable tastes. As you taste some delicious wine, you'll understand why Wölffer remains one of the top Long Island wineries.
Every one of the wines offered at this location have been made using estate-grown or locally-produced fruit. Even the apples used to craft cider have been sourced from orchards in New York. If you're looking to have an exciting wine-tasting experience, visit during a Twilight Thursday or Sunset Friday and Saturday. During these special days, live music plays across the Wölffer properties, letting you dance and sing in or outside. You can enjoy the last days of summer weather by tasting wine and having a blast here.
6. Lieb Cellars
Credit: Lieb Cellars / Facebook
Found in the quaint town of Cutchogue, New York, Lieb Cellars emphasizes sustainable, hand-grown farming. Lieb Cellars, one of the best Long Island wineries, contains 85 acres of property, a tasting room and winemaking facility. The tasting room remains a unique spot, as it has been built inside a refurbished barn on the vineyard's property. With passionate, driven winemakers heading this vineyard, tourists will be sure to enjoy drinking the wine here.
The signature style of wine produced at Lieb Cellars is dry, clean, and fruit-forward. Ask for a glass of the award-winning Reserve Pinot Blanc, a wine crafted using 30-year-old vines. When you visit the tasting room, you can explore wine at the bar inside, or on the gorgeous outdoors deck. The farm setting provides beautiful views as you sit outside and enjoy the warm weather.
7. Jamesport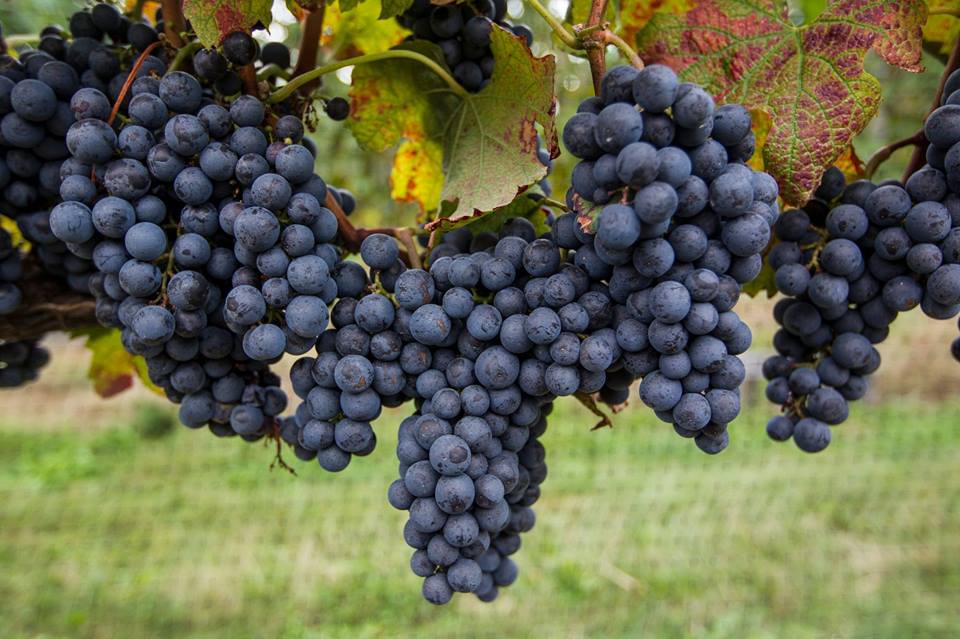 Credit: Jamesport / Facebook
At Jamesport Vineyards, travelers may enjoy wine that remains elegant, yet unique. This location, one of the top Long Island wineries, serves classic wine with a contemporary twist. You'll find that most of the wines here maintain dark, spicy, and fruit-forward tastes. Out on the large lawn behind the vineyard, guests can lounge and enjoy the fresh air while sipping on wine.
During certain times of the year, Jamesport hosts fun events, like Jazz in the Vines. On this day, guests may listen to live jazz music while sipping on tasty wine. After you try a few glasses of wine, make sure to order some bites to eat. Little Oak at Jamesport Vineyards, the property's wood-fired oven, serves fresh and yummy pizzas that pair well with wine. Or, simply nosh on a plate of cheeses and meats that provide salty contrasts to your beverage.
8. Bedell Cellars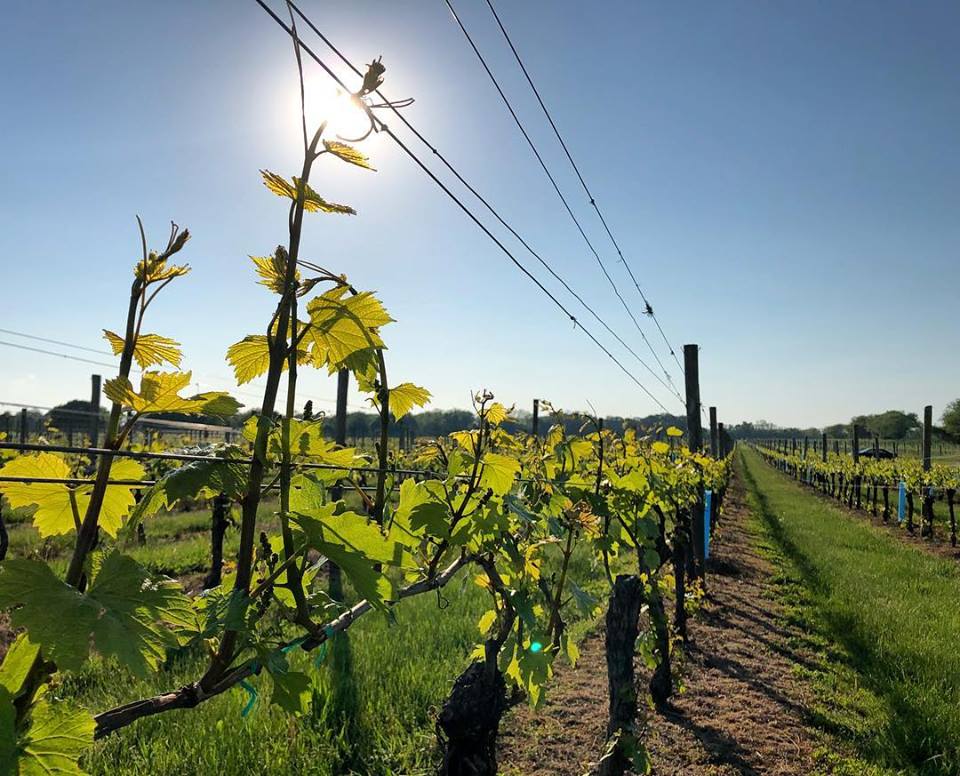 Credit: Bedell / Facebook
The family-owned Bedell Cellars in Long Island maintains a reputation for creating innovative wines. Wine varieties produced here reflect the vineyard's North Fork, maritime location. Handcrafted wines at this location make for truly unique-tasting sips of the grape-based drink. Red types of the wine at Bedell utilize red fruits, berries, and spices for bold, full-bodied flavor. Sparkling versions of wine, like sparkling rosé, use guava and cranberry for a lighter taste.
Bedell Cellars, one of the best Long Island wineries, remains a must-visit location when stopping by the New York region. If you're visiting during the summer, the winery provides live entertainment on Saturdays and Sundays. Food trucks will also be present, so you can order tasty snacks, drink wine, and listen to music. Couples looking for a romantic place to tie the knot could even plan a wedding ceremony here.
9. Martha Clara Vineyards
Credit: Martha Clara / Facebook
With its award-winning wines, Martha Clara Vineyards represents one of the best Long Island wineries. Travelers who come to this location should try the 2014 Chardonnay, which was voted the best Chardonnay in New York. Martha Clara Vineyards offers a variety of wine types, and lets you taste them every day of the week. The winery maintains a rustic charm that will make tourists want to stay forever when they come visit.
At the vineyard's private Northville Barn, couples may plan a special event, like wedding ceremonies and anniversaries. The stunning Rose Garden also remains the ideal place to celebrate a birthday amidst the lush vegetation and quaint seating. Various events occur throughout the year at Martha Clara Vineyards, so check out their calendar before visiting. In late August, you can partake in a painting and wine drinking session amongst family and friends.
10. The Old Field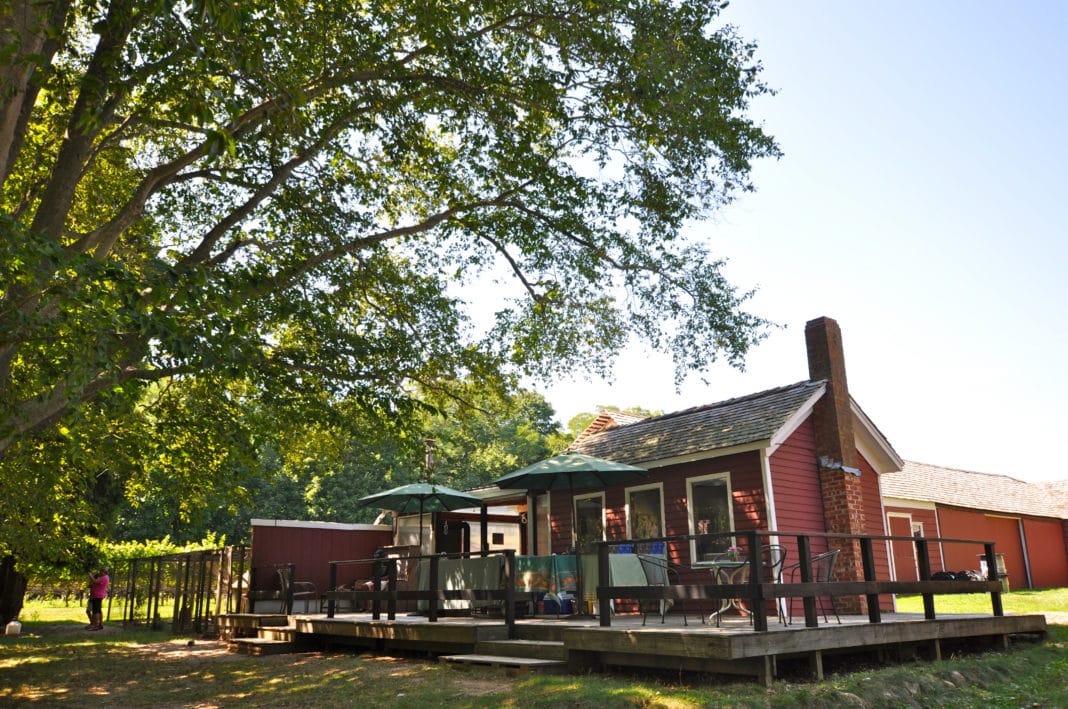 As its name suggests, the Old Field has been farmed by residents of the Long Island area since the 1600's. In the 1970's, the Old Field was converted into a vineyard after hundreds of years of agriculture. For almost a century, this winery has been family-owned, making it a well-loved site. Grapes here remain sustainably grown and hand-picked with care.
The Old Field represents one of the most beautiful Long Island wineries in the entire region. During the summer, you'll love sitting outside and drinking wine while appreciating the views of the landscape. Century-old trees, a pond, and plenty of grass let visitors bask in nature as they sip on tasty wine. Order a glass of white, red, or rosé, and relax on a soft patch of grass.
Visit the top Long Island wineries and enjoy a relaxing afternoon filled with drinks and tasty food.
If you're a fan of wine, traveling to the top wineries around the world might be on your bucket list. While popular locations such as Napa Valley and France seem ideal for winery tours, consider heading to Long Island. In this New York destination, you'll find various wineries that offer delicious varieties of wine, as well as spectacular views. When you come to the best Long Island wineries, you'll get to enjoy your favorite drink while appreciating the landscape. You might even get to try a few delectable bites if you get hungry for something tasty. Hopefully, our list of the top Long Island wineries has given you inspiration for your next winery tour.
Related Article: 12 Best Wineries in Napa to Visit This Summer