Wine lovers, this is your Nirvana. We've discovered the top Santa Barbara wineries.
Looking for a scenic weekend escape? While most people think of SB as a crowded, chic beach town, there is so much more to this gem than meets the eye. Since there are roughly 200 wineries in the area, there is no way you can visit them all in one or two trips. You are probably wondering where you should start. To help you narrow down your options, we've done some road tripping for you and scoped out the top Santa Barbara wineries you need to visit.
It gets hard. There's only so many meals you can eat in a given day. How can you possibly squeeze the top Santa Barbara wineries into one trip? Well, we've made it easy for you by taking the guesswork out of it. The places on our list are tried and true favorites. When the locals flock to get in the door, you know it's got to be good. From icons and classics to new places popping up, you'll find everything you need here. Read on to see which ones we selected.
Here Are Our Picks for the Top Santa Barbara Wineries to Visit
We set out to build a range of locations that all wine lovers will appreciate. From new taste testers to aficionados, there is something on this list to suit every type of taste. Feel free to use this list as a starting point to explore the top Santa Barbara wineries.
1. Pres'quile Winery
Credit: Pres'quile Winery
Located at the northern edge of the Santa Barbara wine region, this location is well off of the beaten path but definitely worth the drive. We're proud to have found this location; there aren't very many truly hidden gems left in the county. This lovely locale is still very much under the tourist radar. So, you can come and enjoy a drink in the peace and quiet without feeling the bustling hub of city life.
It's easy to see just how much the vineyards here benefit from being a part of the Santa Maria Valley. Cool breezes carried on off of the coast are great for ripening Pinot Noir and Chardonnay grapes. Every part of the grounds and wine tasting room is beautiful. Somehow, the sleek modern architecture blends effortlessly with the landscape. Nature seems uninterrupted.
Order a glass and make your way up the the hilltop for a spectacular view of the sunset, sweeping the vineyards and valley. You'll swear you have never seen anything quite like it. There are a number of places to sit back, relax, and chat with fellow wine lovers. After all, tasting is supposed to be a shared experience.
If you are a wine member at Pres'quile Winery, you will get a number of benefits. Besides hosting concerts, there is a member only tasting area. So on days where the visitation might pick up a little, you will still have space to sit and enjoy your surroundings. If you live in the area, it is a good deal. We highly recommend Pres'quile as one of the top Santa Barbara wineries.
2. Saarloos and Sons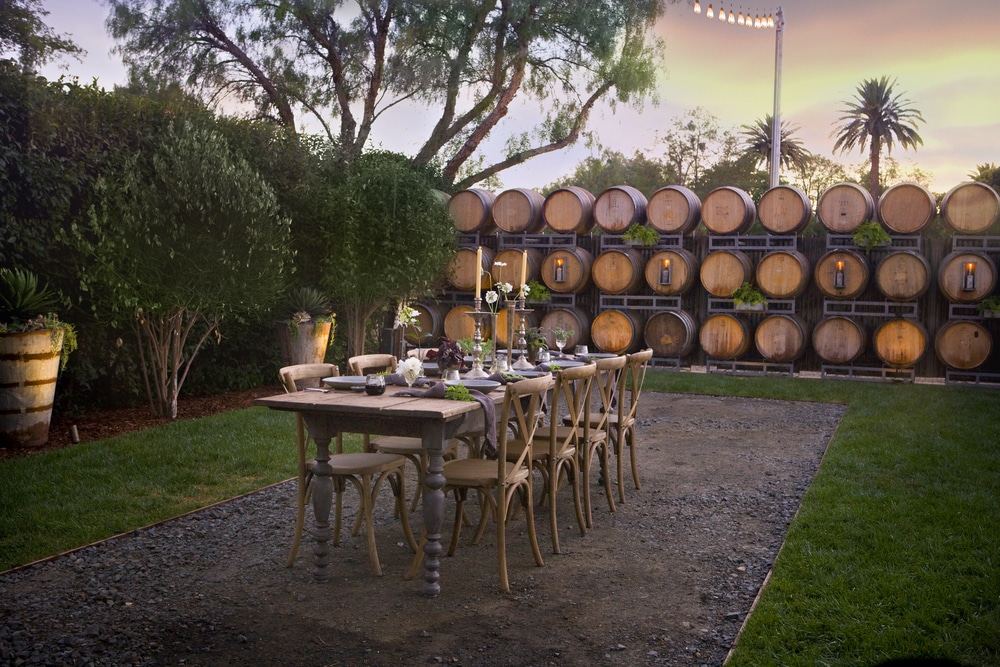 Credit: Saarloos and Sons
While this might sound like an old saloon name, the vibes are anything but. The great design and interior aesthetic alone should land it a spot on your list of the top Santa Barbara wineries. Then, add in the fact that they actually make delicious blends and it is a given that you should visit. There's something about it that feels like being invited over to your neighbor's spacious old house. It's cozy, charming, and has a lot of character. It gets even better. The wine selection here is seemingly endless. Whatever you want, just name it. They have got it.
One of our favorite features about Saarloos and Sons has to be the tasting room. Take a seat by the warmth of the fireplace and sip a glass of red. You'll also find two smaller tasting rooms as well as a small bakery that sells cupcakes. In the warmer weather, take advantage of the views from the front patio, a prime spot for soaking up the sun. While the wine here is a little on the pricey side, it is such high quality.
Starting from the mid $20-dollar range, the price goes all the way up to $300 per bottle. Do you want to buy a whole barrel? That will cost you upwards of $10,000. Since that is out of range for the lot of us, you can still enjoy luxury in the subtle things. Ask to try their port wine when you visit. You won't be disappointed that you did.
3. Fess Parker Winery and Vineyard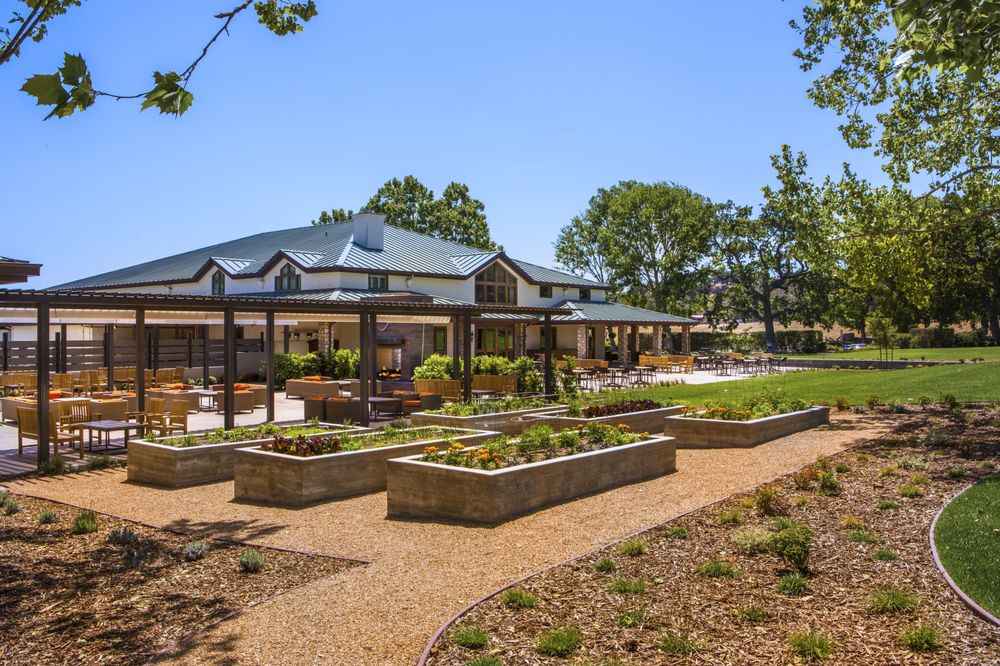 Credit: Fess Parker Winery and Vineyard
You will see this brand everywhere throughout SB County. And with good reason. Fess Parker is definitely one of the top Santa Barbara wineries that you should check out. Did you know that the founder, Fess, starred on TV as both Davey Crocket and Daniel Boone during the 1950s and 1960s? He decided to purchase a plot of land here to have some space for his cattle and plant some grapes. That simple desire flourished into a successful winery and a thriving family business that spans generations.
You'll find this local favorite along the Foxen Trail. Running over rolling green hills, spanning countless vineyards, and through a tunnel of iconic California oak trees, it is certainly a sight to take in. Sit back and enjoy the beauty. There are plenty of large lawns and patios for you to take a seat. Make sure to check out their private seatings and pairing options.
4. Municipal Winemakers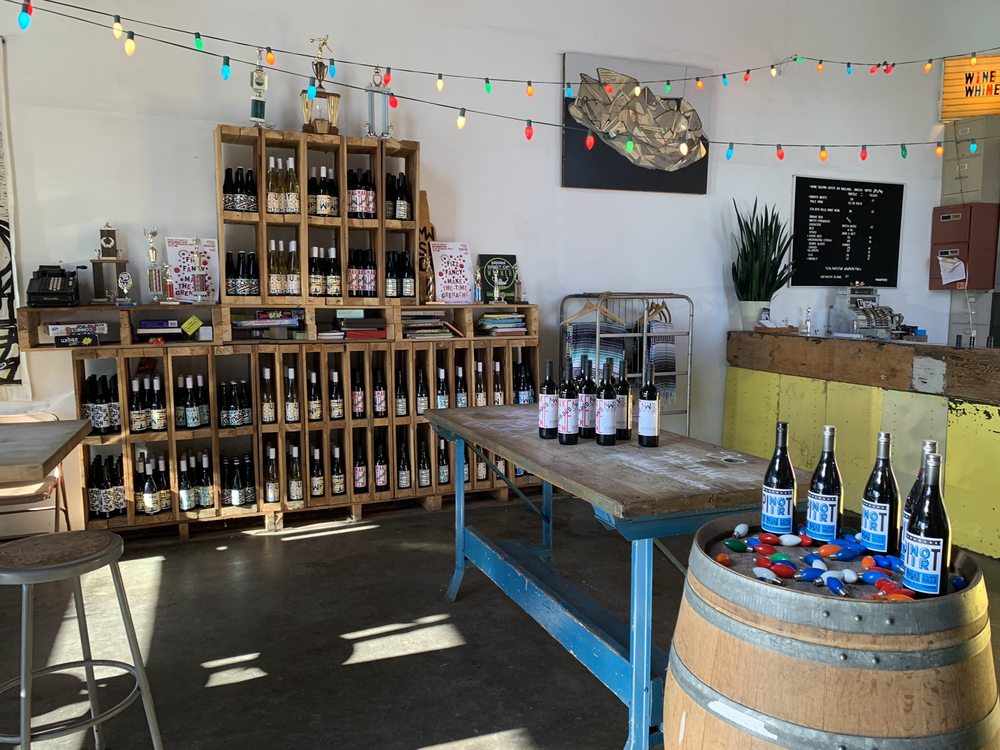 Credit: Municipal Winemakers
Are you looking for a no-fuss, no-frills type of experience? Check out Municipal Winemakers? The ambiance blends in perfectly with the beachy environment of the city's waterfront scene. A former dive shop, it doesn't get more casual than this when you are checking out the tasting salons of Santa Barbara. While the vibe is casual, don't let it fool you. The wine tastes as high in quality as any of the other locations on this list.
5. Bridlewood Winery
Credit: Bridlewood Winery
This is the kind of place you think of when you want to go wine tasting. As one of the top Santa Barbara wineries, Bridlewood offers a beautiful estate to take it all in. From the moment you enter in through the big front gate, you will be blown away by these immaculate grounds. Make your way up the mission style winery located on the top of the hill. While the large tasting room does get crowded on weekends, there is usually always enough space to accommodate guests.
It's also a great spot for a picnic. Bring some grapes, cheese, and make your own charcuterie board. This is one of our favorite things to do when we travel; it never disappoints. Here, there are tasting room only wines. These aren't your ordinary blends though. Make sure you bring a few bottles home. It's really that good.
6. The Brander Vineyard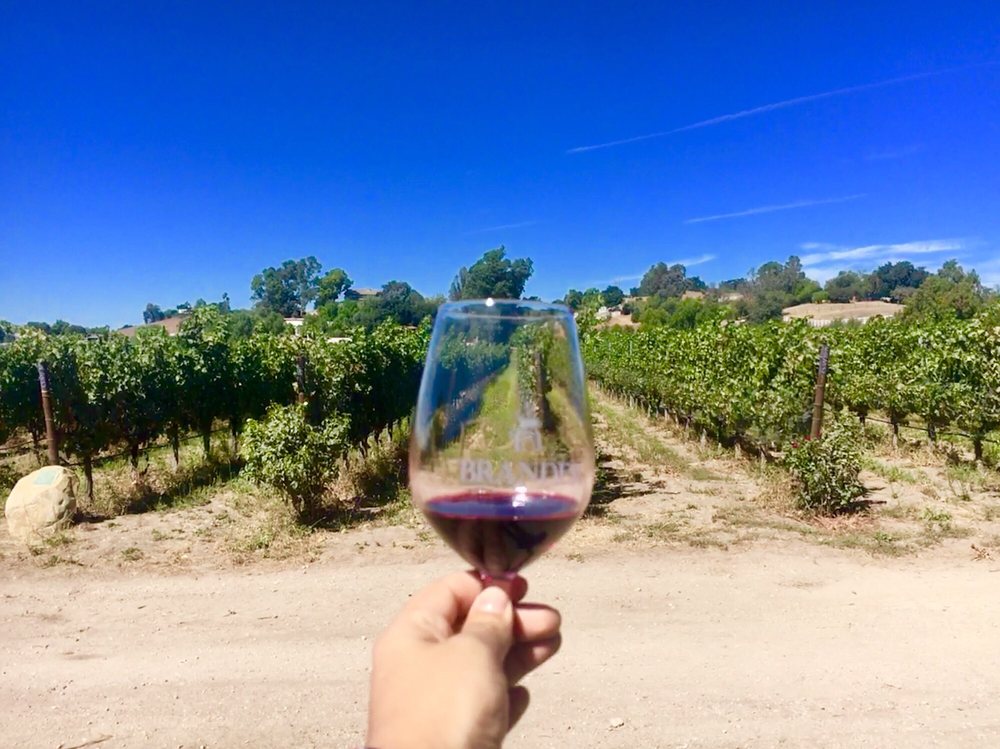 Credit: The Brander Vineyard
Right next to Bridlewood, you will also find The Brander Vineyard. Even though they are close together, the aesthetic makes them feel like they are worlds apart. With an old-world aesthetic, Brander makes you feel as if you have stepped back into the age of antiquity. The entire tasting room is tastefully adorned with artwork; despite the ritzy description, Brander is a wonderfully approachable locale.
While the grounds are certainly beautiful, the real reason to visit is the extensive collection of wine. We have to admit we are a little biased. The Sauvignon Blanc and Cabernet Sauvignon are our favorites. Ever since the mid-1970s, the Brander family has been on a quest to create the perfect blends. We think it is safe to say that they have succeeded.
7. Rusack Vineyards
Credit: Rusack Vineyards
With Rusack Vineyards, half the fun is getting there. We're serious; the drive to the grounds is absolutely gorgeous. As you travel down these winding country roads, you'll catch a rare glimpse of what Santa Barbara's rural life was historically. Stacked stone walls create a fenced ground for cows and peering alpacas. Rusted farm equipment from past eras dot the rolling green hills.
Once you arrive, pick a spot on their massive entertainment deck. From here, you can enjoy all of the views with a comfy seat and a bottle of your favorite blend. We highly recommend ordering some of their Syrah or Pinot Noir.
8. Sunstone Winery
Credit: Sunstone Winery
This is the kind of place where a day can go by in the blink of an eye. These spacious grounds offer plenty of places to post up, sip, and savor. Large lawns are dotted with picnic tables and umbrellas, providing shade on a hot summer's day while you're enjoying a glass of wine and a charcuterie plate.
Want to get out of the sun? Head inside and check out their stone-barrel aging cave. Yes, it is just as cool as it sounds. Make sure to ask for the new (and amazing) wine and brownie pairing. Sunstone is another one of the top wineries in Santa Barbara that offers a distinctively old time feel. With a wide range of varietals, it is a fun place to take a group of friends and dabble with the flavors.
Should you want to extend your stay, check out the Sunstone Villa. This beautiful estate can be rented out for a relatively affordable rate (if you split it up, of course). The Villa accommodates up to ten guests at a time and you can even arrange to have a private chef on-site. If this isn't an amazing way to enjoy your time in the wine country, we don't know what is.
Taste Test Your Way Through the Top Santa Barbara Wineries
We hope you enjoyed reading our article on the top Santa Barbara wineries. This rich land is filled with a variety of different grapes and vineyards. As a result of hard work and winemaking practices passed down for decades, travelers can enjoy a world of flavors and bold, smooth tastes.
It's definitely one of the most beautiful places in the U.S. When you're looking for a little weekend getaway, this is just the spot. Nothing says relaxation more than a drive through the countryside, sipping wine and watching the setting sun, and taking a dip in the pool on a hot summer's day. Your dream vacation is waiting. If you're looking for some other scenic spots to visit while you're on vacation, check out our list of things to do in California.
These countrysides are famous for their beauty, relaxing escapes, and a variety of blends for guests to sip. The top Santa Barbara wineries offer both a classy ambiance and a unique history. The result is a menu of drinks that offer everything from classic blends to bold, exciting new flavors. Which winery on our list would you like to try out the most? Let us know in the comment section below.
Related Article: 9 Best Restaurants in Santa Barbara Foodies Will Love