Skip Starbucks. Finding the best coffee in Portland is much more fun.
I'm convinced that coffee shop hopping is the adult's equivalent of trick-or-treating (while I may or may not still do that – I admit nothing). When you're groggy in the morning, it's easy to get lazy and go for the quick fix. But when you're traveling, one of the best ways to tap into the culture is to get a feel for its food and coffee scene. The best coffee in Portland speaks to its character. This quirky city has a whole lot of personality, charm, and history. Why not explore it a little?
If you've never been to Portland before, you're in for quite the treat. A city of contrasts and contradictions, it's chock full of surprises. Somehow, Oregon's largest city still seems to be a well-kept travel secret. All the advantages of big city life are here yet I can't help but feel like I'm in a small town. Having grown up in the greater Seattle area, I'll admit I'm a bit biased in my love for the Pacific Northwest.
Here, change is always on the horizon and often for the better. As the city evolves, there's a coffee roastery on what seems to be every block. Eager entrepreneurs and free-spirited artists take to the streets to share their craft, expand upon the city's foundation, and try their hand at something new. Open-minded, off-kilter, and captivating – these are the qualities that define the best coffee in Portland. There's something here for everyone. When it comes to coffee shops, I have a hard time playing favorites. So here is my list of the best coffee in Portland in no particular order.
Here Are My Picks for the Best Coffee in Portland
1. Coava Coffee Roasters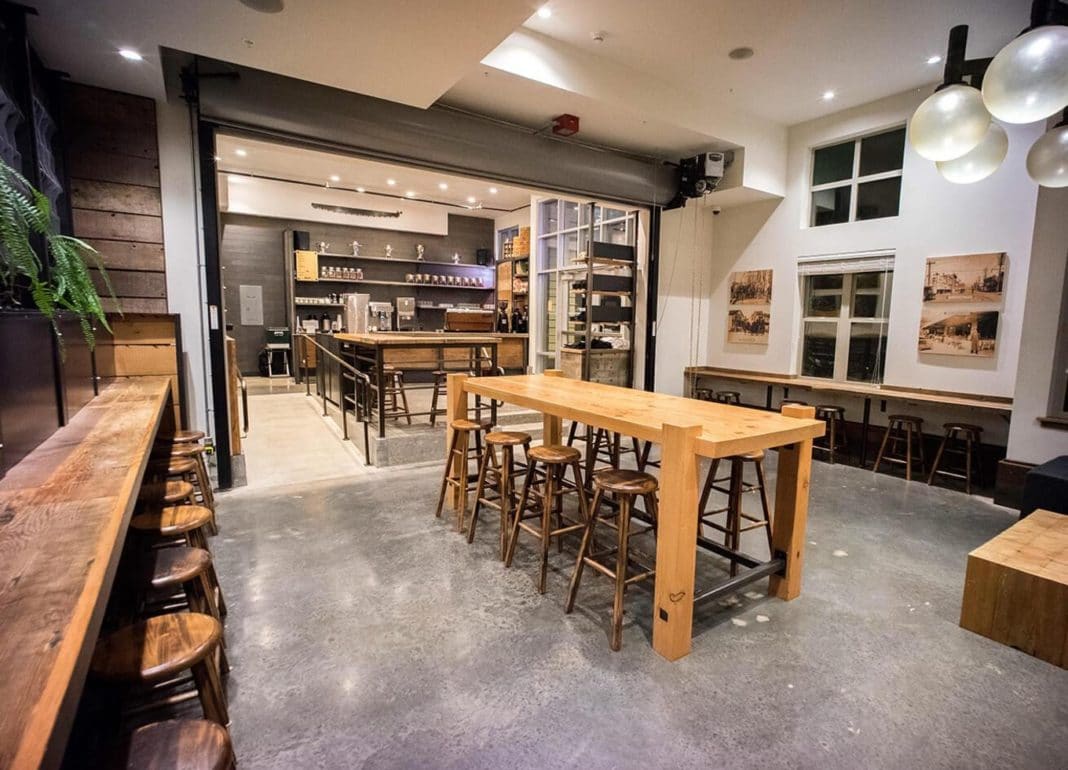 Credit: Coava Coffee Roasters
This chic industrial converted warehouse offers yummy coffee from sustainable farms all around the world. One of the things I love the most about Coava Coffee Roasters is their commitment to ethical sourcing of their ingredients. Their philosophy means using resources to improve preservation practices. This means that from picking the beans to the packaging on the shelves, every action is taken to support the success of farmers.
This espresso bar is a warm and cozy place to sip a warm cup of joe and connect with people. From the baristas to the beautiful natural light and overall ambiance, everything is oriented towards cultivating community and conversation. They also offer tasty pastries from Little T American Baker that go great with a classic cappuccino or espresso. Coava has some of the best coffee in Portland.
2. Barista
Scattered across four districts of Portland, you'll find Barista coffee shops. A popular local chain, these shops serve up exceptional coffee from some of the world's finest roasters. My favorite location is the original one over in the Pearl District. Exposed brick walls and minimalist brick walls make the perfect photo op. While it can get crowded in the am, come a little early and snag a seat. If you ask me, any smooth and creamy latte is well worth the wait. The coffee is so good it will have you wondering what they did to create this little cup of magic.
3. Heart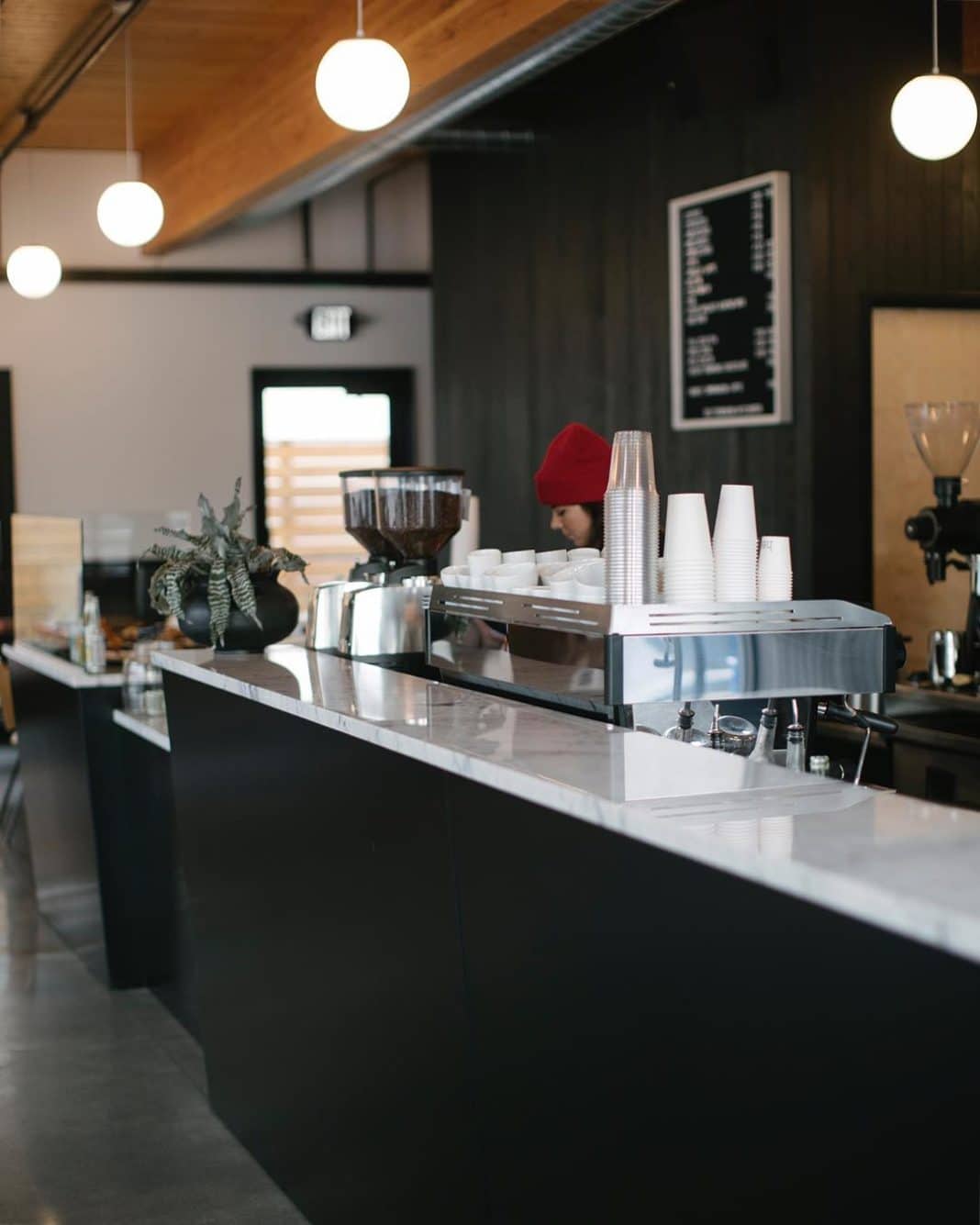 Credit: Heart Roasters / Facebook
Looking for the best coffee in Portland? There's something special about Heart. Well known among the locals, this specialty shop serves exceptional blends made from their own small-batch roasted beans. Besides their own roasts, you can also expand your palette and try quality green coffee from around the world (Africa, South America, and Central America).
A clean and minimal space, the aesthetic perfectly encapsulates the design of its Scandinavian culture. If you're in the mood for a treat, grab one of the tasty options offered from Portland's Bakeshop. The shop's openness and natural light make it a great place to study, work, or simply watch the world go by as you sit and drink.
4. Good Coffee
It's in the name. But Good Coffee is so much more than that. A favorite gathering place among the locals, it's gained a reputation for its satisfying blends, great service, and clean Scandinavian-inspired decor. With three locations across the city, they provide a great spot for students and freelancers to sit down and get to the grind (all pun intended). Great baristas, friendly service, and high-quality brew all make for a truly unique experience. Some of the best coffee in Portland can be found right here.
5. Stumptown Coffee Roasters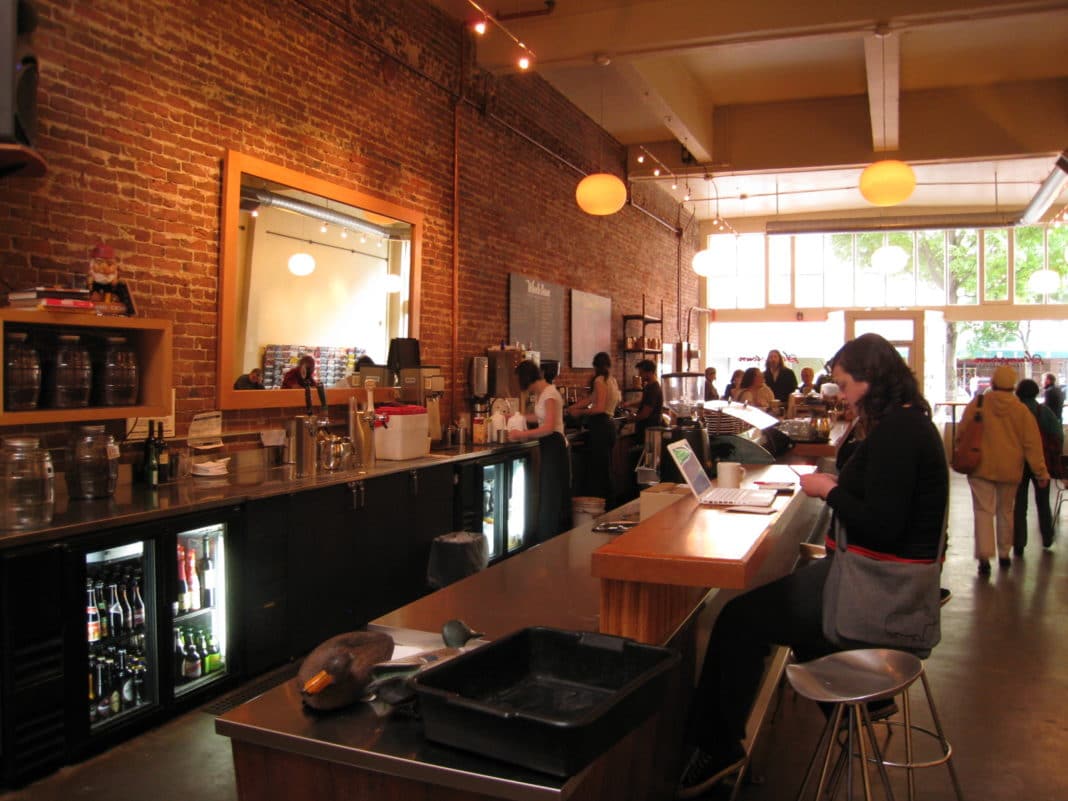 Credit: Stumptown Coffee Roasters
Have you ever heard of Stumptown Coffee Roasters before? If not, it's going to change your caffeine-loving world. I'm hooked on their bottled cold brew and containers of and their cartons of cold brew mixed with chocolate milk. While I'm not based in Portland, I head up to Los Angeles and visit their location an hour north of my house whenever I can.
Luckily for Portland natives, you can head over to their headquarters. A bustling shop in the Ace Hotel, Stumptown features a beautiful wood bar and plenty of seating. Sitting in the hotel lobby is the perfect place for people watching. Floor to ceiling windows floods the area with a beautiful natural light. While you're there, make sure to ask the baristas about their brew guide. You'll be blown away by the knowledge and passion this company has about their craft.
6. Ristretto Roasters
There's nothing quite like a handcrafted coffee. Ristretto Roasters produced their blends in small batch styles, specializing in a medium roast. Housed in a restored brick factory in the northwest industrial district, this shop serve up rich brews. Since they share a space with Schoolhouse Electric, the vibe gives off an overall rustic feel with elements of modern design mixed throughout.
Here, you will find four blends to choose from – Beaumont, Cowboy, Tres Burros, and sugar process decaf, suitable for every type of brewing. I also love their roster of single-origin coffees. While there will always be some classic constants, their menu changes with the season as they work with different farmers, based on what they are growing, and what they are drinking now.
7. Blend Coffee
Credit: Blend Coffee
It's always fun to stumble upon a spot that's a little more tucked away. Unlike the city's bigger name roasters, Blend Coffee has retained its personality as a neighborhood staple. Since they opened in 2007, Blend Coffee has become an integral part of the community of Killingsworth Street. As soon as you step through the doors, you're greeted by a light airy space and the sweet smell of their signature drinks.
Menu items range from sweet favorites like the Honey Badger (crafted with honey from Bee Local) to refreshing items like the Espresso Fizz (espresso, sparkling Q Tonic water, and orange bitters). Their lounge area offers a fun place to kick your feet up and soak up the chill vibes. Some of the best coffee in Portland are the spots you have to search a little harder for.
8. Nossa Familia Coffee
This Brazilian espresso bar focuses on delivering delicious farm to table coffee. Here, their tradition is steeped in a focus on the family. Owner Augusto Carvalho Dias Carneiro's family has been in the coffee-making trade ever since 1890. It's easy to see that they work hard to treat everyone like family – from the baristas to new faces walking in the door.
I have a deep appreciation for the way they practice sustainability and source in a sustainable manner. The team over at Nossa works with a diverse range of Brazilian coffees. Order a shot of espresso, pull up a seat and ask about their story. There's no doubt in my mind that Nossa Familia has some of the best coffee in Portland.
9. Prince Coffee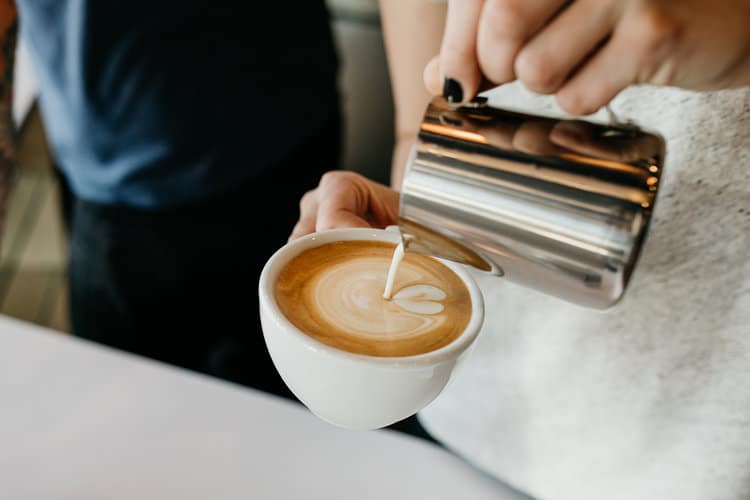 Credit: Prince Coffee
Dutch-inspired coffee? Yes, please. Katie Prinsen (a Barista alum) opened this quaint little shop that shares a space with an upholstery business, Revive Designs. As a result, Prince Coffee is impeccably decorated. Take one look around. These are the things your Pinterest dream boards are made of. When it comes to the offerings, their products definitely set them apart.
Let's just say if you haven't paired your latte with a stroopwafel before, it's time to change that. Since their specialty is Dutch treats, it's only right that you try out one of these thin, crispy pieces of caramel-filled goodness. All in all, this Kenton gem is a place you're going to want to spend some time at. Bring your camera, a cozy sweater, a good book, and prepare to post up.
10. Spella Caffe
What's better than a classic Italian cafe? Spella Caffe is conveniently located right in the heart of downtown. While it's certainly a tiny space, it's worth braving the crowds for. While you might not be able to snag a seat, this is a cute place to take some photos for the scrapbook and get your daily coffee dose. Out of all the things on the menu, my go-to order has been the traditional cappuccino.
While it's simple, when you need a little extra of a pick me up, there's nothing quite like the fluffy goodness of a blend from their Rancilio espresso machine. But don't just take my word for it. Go see and wait till they cast their Spell(a) on you.
11. Jory Coffee Co.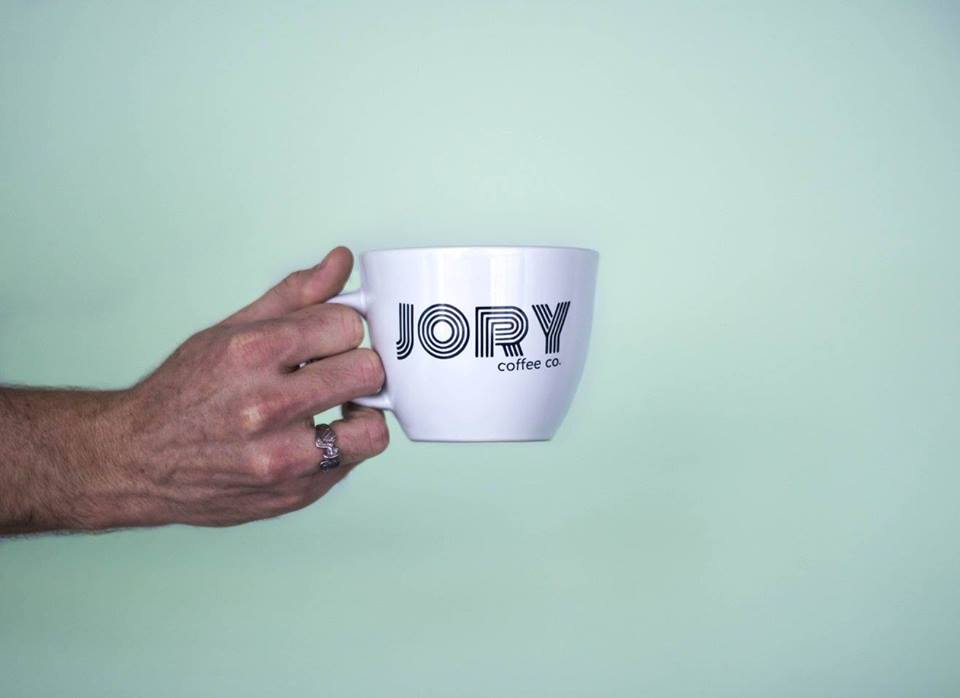 Credit: ​Jory Coffee Co.
Don't sacrifice quality for convenience. Jory Coffee Co. has somehow mastered it all. This pour-over-only shop is the gold standard. They believe that sometimes in life, the most beautiful things in life are simple. In order to introduce guests to the full spectrum of flavors from the world's finest beans, they keep the process pure.
They hand select their roasts from the PNW, offering a truly unique display from partners like Heart, Extracto, Upper Left, Nossa Familia, and more. I'm also a sucker for their Japanese iced coffee and pastry selection. You really can't go wrong with any of the items here. When it comes to pour over styles, Jory has the best coffee in Portland.
The Best Coffee in Portland is So Close You Can Taste It
What are you waiting for? The next time you find yourself in PDX, go explore the coffee culture. While it can be tempting to opt for a quick caffeine fix like Starbucks or your hotel's Keurig roaster, getting to know the scene is so rewarding. I'm a big believer that the best way to explore a city is to dive into where the locals go. There are so many things to do and see here. Do you have any favorite spots you've been to here that aren't on my list? Let me know. I'd love to hear all about them.
Related Article: 10 Best Coffee Shops In DC For Millennials