Find Your Inner Foodie with These Amazing Restaurants in Portland
The Best Restaurants In Portland is becoming a never ending list. Portland is becoming a great foodie destination. If you are someone who lives for food, Portland has tons of places to fulfill your cravings. As you wander around the city, make it a priority to visit one of these restaurants!
Different Cuisines, Different Tastes
Chinese: The Duck House Chinese Restaurant
Credit: The Duck House Chinese Restaurant / Facebook
A bit off of the spectrum in regards to everyday food is The Duck House Chinese Restaurant. Authentic Chinese food is always a crowd favorite. This is probably because the flavors are so distinct. This establishment is newer to the scene, opening in 2016, but it has definitely made a huge statement early on! Therefore, why not go check it out? With multiple options on the menu to fill up your stomach, you can't go wrong with this choice. The crowd favorite is obviously the duck. Prepared to perfection and super juicy, this will have your taste buds craving more. Another option is the red chile intestines. This may sound strange to some, but the flavor and extra kick are amazing. Pair this with one of their Szechuan wontons or dan dan noodles, and you will not be sorry.
Russian: Kachka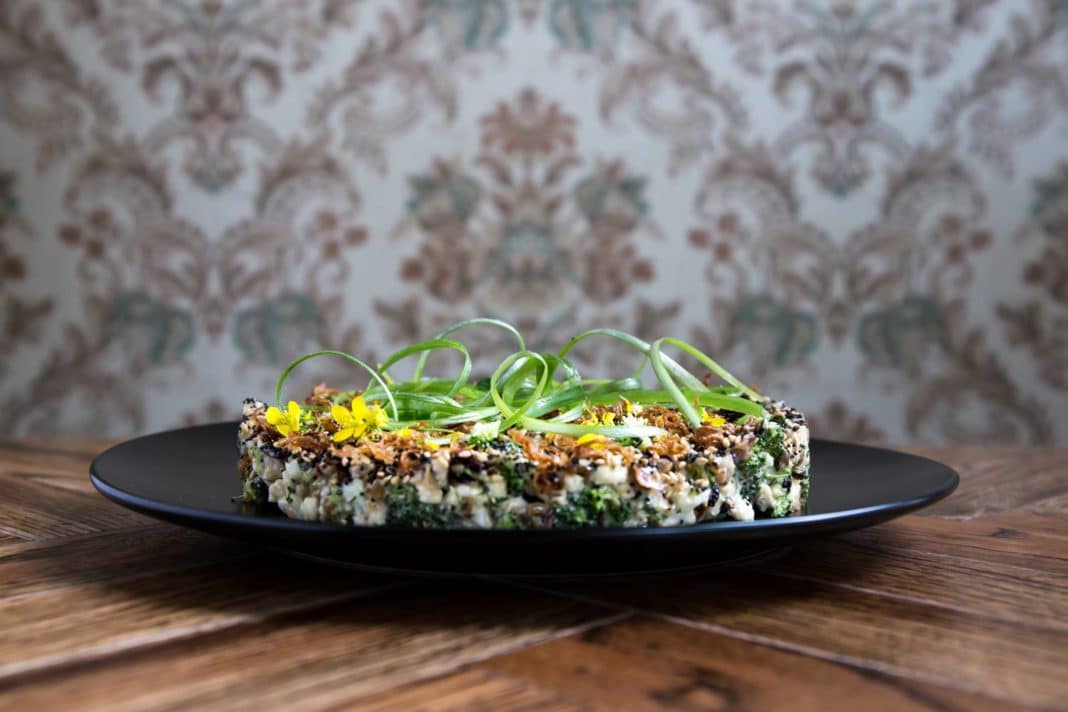 Credit: Kachka / Facebook
A restaurant featured in the press a lot is Kachka. This Russian style cuisine is a rather fun option for you to try if you're looking for something different. The type of food served here is called zakuski. This is a Russian hors d'oeuvre type of food for those who have never heard of it. So many different types of food are waiting to be indulged. The brats are a must. You also have "boards" that include meats and cheese and even a fish sampling! It does not stop there either. Kachka is also known for their assortment of dumplings and pickles! There is so much to choose from here. It's recommended that you check out their happy hour. While you're at it, have some of their house-infused horseradish vodkas to start your evening off!
Italian: Nostrana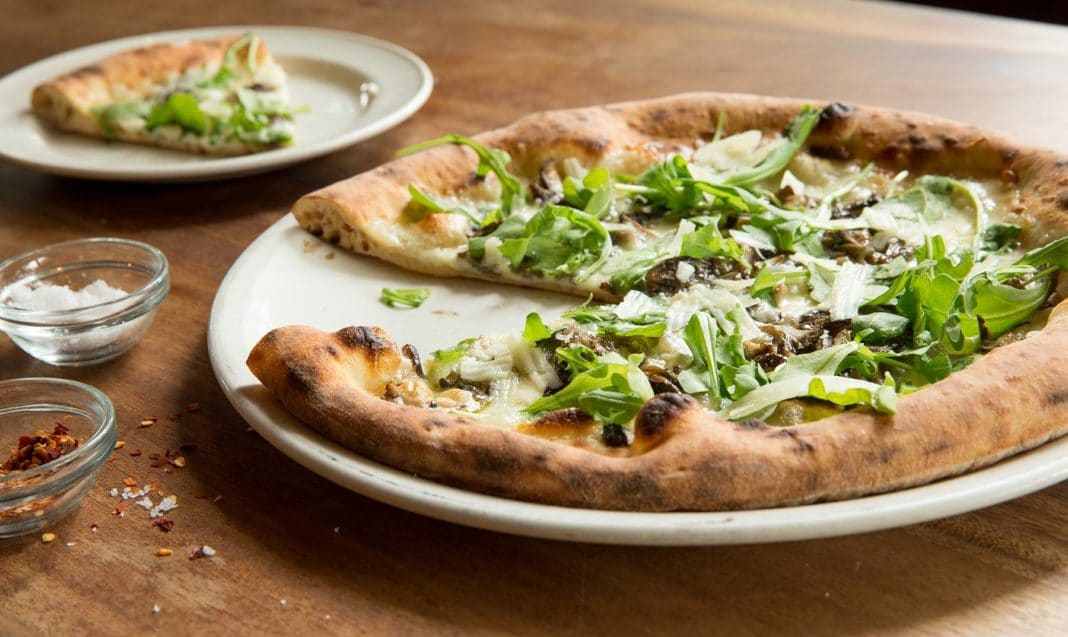 Credit: Nostrana / Facebook
Everyone loves pizza, and Portland has some of the best. If you crave pizza, Nostrana is one of those labeled the best. Home to some fine Italian cuisine, this restaurant is known for its traditional-style pizza. Cooked in a wood-burning oven lies your delightful pizza delight that you will soon devour. Due to the pizza cooking like this, it comes out cooked to perfection! With tons of rustic combinations and signature crusts, these pizzas are to die for. Nostrana was six-time James Beard Award finalist chef Cathy Whims' vision. With other Italian options that include pasta and even steaks, Nostrana has solidified itself as one of the best restaurants in Portland. A weekday lunch menu is offered as well as the dinner menu. Make sure you stop in to try this amazing pizza. You will want more!
Sushi: Nimblefish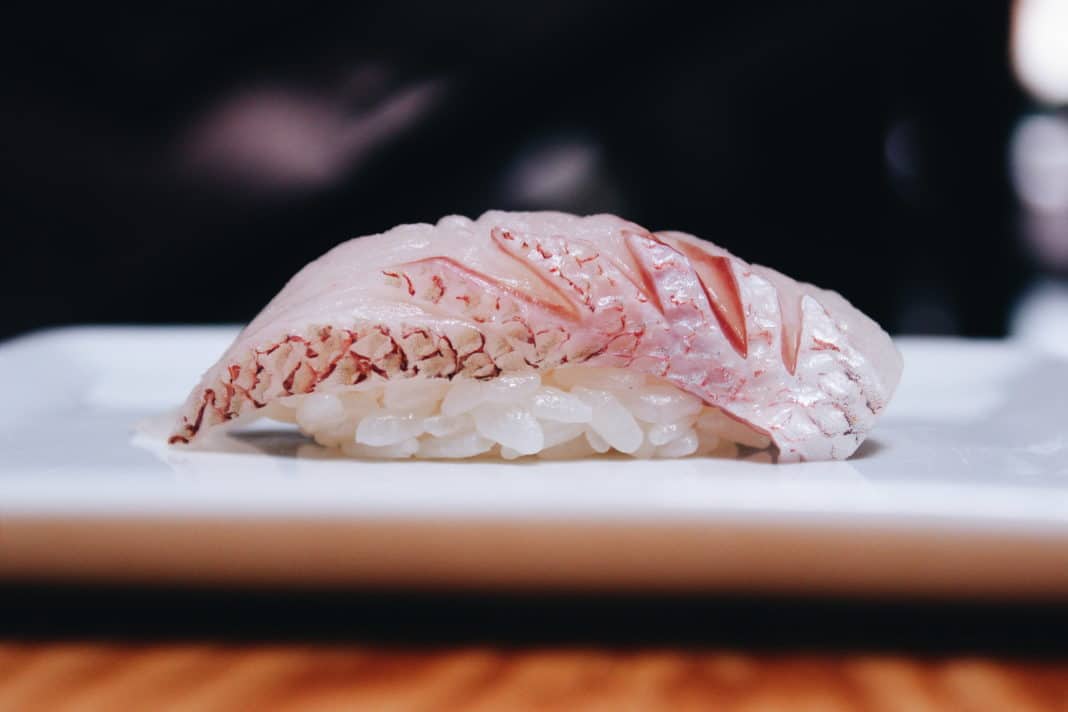 Credit: Nimblefish
It is probably no surprise that Portland has sushi. Nimblefish is a well-known sushi restaurant in Portland. With fish flown in from Japan, and lots of raw fish to choose from, Sushi here is no joke! The sushi is served a la carte. It's extremely fresh and prepared to your exact liking. The chefs at Nimblefish take a huge amount of pride in the taste and presentation of your sushi. They try and let the fish speak for itself. Finally, if you are interested in adult beverages, they have a solid list of drinks to choose from. Since sake is available, this means sake bombs!
Vegan Style: Homegrown Smoker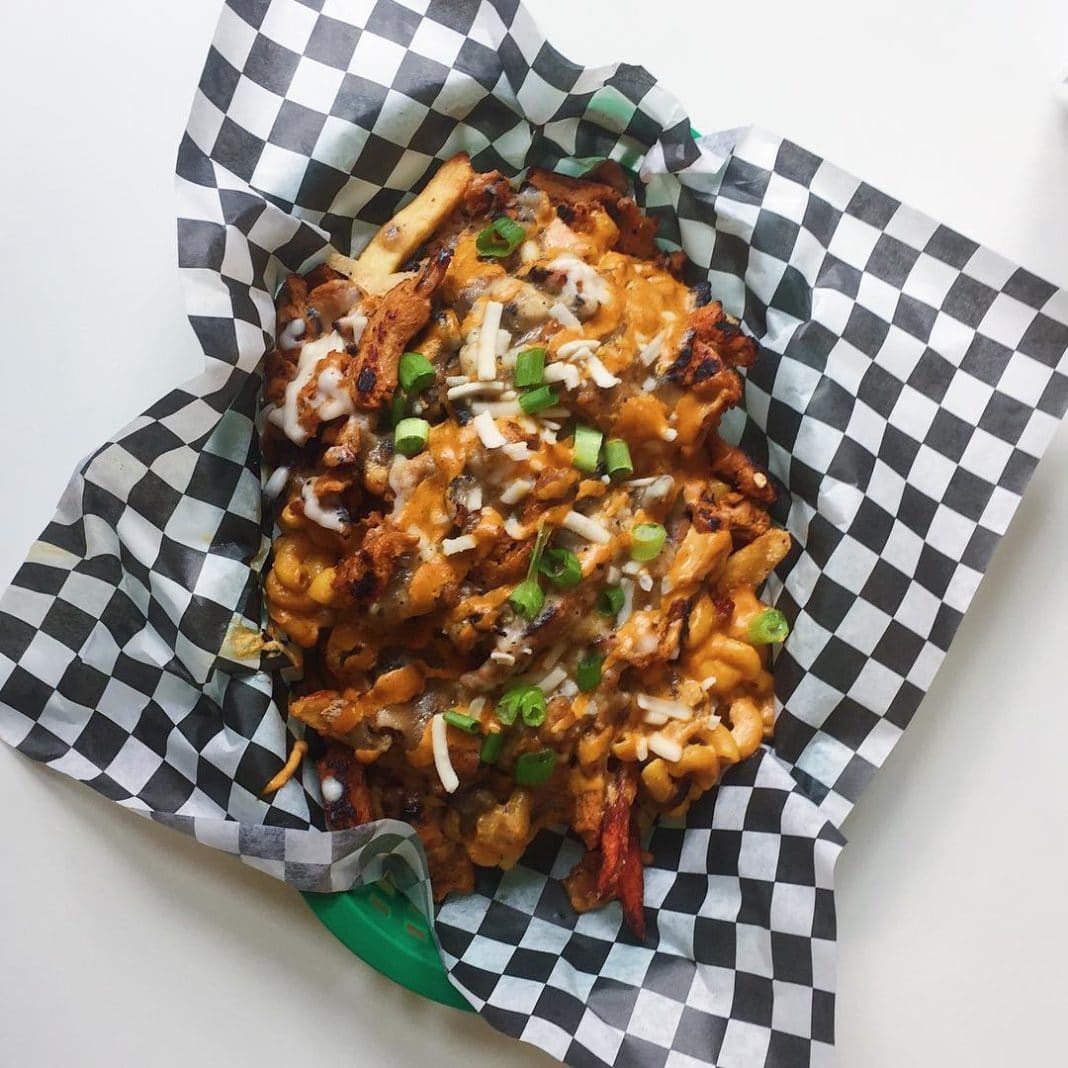 Credit: Homegrown Smoker / Facebook
For the vegan eater, Homegrown Smoker is your joint. What looks to be a straight up BBQ restaurant is actually a meatless-style BBQ place. As a vegan, this enables you to enjoy a style of food that is completely opposite to what you're accustomed to. Lots of the food is smoked, fried, and coated with different BBQ sauces which gives it a traditional feel and look. The smell alone will make you want to try these vegan delights. With menu options that include vegan burgers, chili, burritos, sandwiches, and combo BBQ plates, it will not let you down. Also, the smoked ribs, which are smoked in the basement, are a fan favorite. Make sure you and your friends get a table for their happy hour. They have hush puppies on the menu! Getting to have a smoky flavor on your food really shows how much the vegan cuisine has expanded. This is why Homegrown Smoker is considered one of the best restaurants in Portland. Pick out your BBQ and chow down!
Dessert: Voodoo Doughnut
Credit: Voodoo Doughnut / Facebook
Not exactly a restaurant joint, but world renowned in its own right is Voodoo Doughnut. This doughnut hub has been all over TV, including the Food Network and Travel Channel's Man vs. Food! With a distinct design that involves a voodoo doll, these doughnuts rank among the best. They don't just serve the voodoo doll, though. Multiple styles and flavors that will satisfy your appetite are up for grabs. Since the doughnuts range from original, vegan, cake, jelly filled, and ones with toppings galore, you will be picking for hours! Take some doughnuts to go and purchase a shirt, that way the memory can last a lifetime. This is proof that you stopped at a one of a kind doughnut shop!
Meat Galore: Ox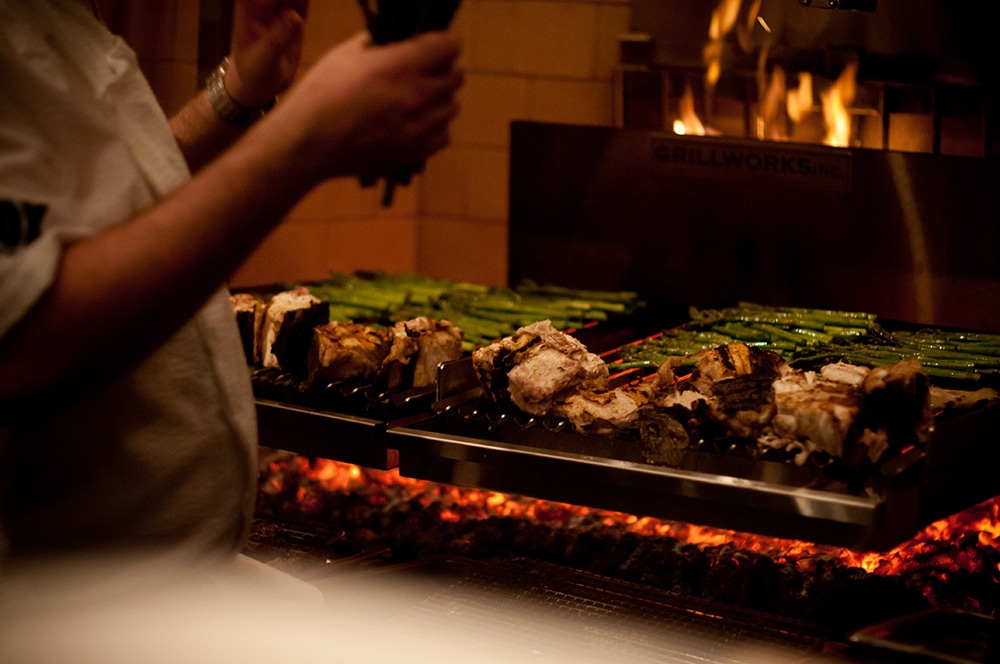 Credit: Ox
If you are looking for food that's prepared Argentine style then you are in luck; Ox is where this is prepared. First of all, Ox was created by two James Beard Award-winning chefs. Not only does the food sound bold, but it has the taste to match. Based on a wood grill and meats, with an Argentine flare, this has to be a griller's dream restaurant. You are honestly getting some of the best Portland has to offer. With a variety of cuts of meat which include skirt steak and lamb shoulder, your mouth will be watering the whole time. A benefit to dining here is the fact that they serve seafood as well. Trying to go on the lighter side with a prawn ceviche, or salmon poke will taste just as good as the wood-grilled meats. With dinner options for two and a big wine selection as well, this is a perfect place for an impressive date!
Olympia Provisions
Credit: Olympia Provisions / Facebook
Located right by the Willamette River is Olympia Provisions. This place is known for its meat. Being the first USDA meat curing facility in Oregon, you know you're going to be getting some delicious bites. Olympia Provisions is also home to things like steak tartare, octopus, deli meats, sausages, and even pickled vegetables! The great perk of this place is the fact that you can order a lot of these items to bring back home. Also, If you're a die hard brunch fan, make sure to go on the weekends for their Eggs Benedict. As a result of this brunch, you will want this every day of the week! Olympia Provisions has made a name for itself as one of the best restaurants in Portland.
Breakfast: Genies Cafe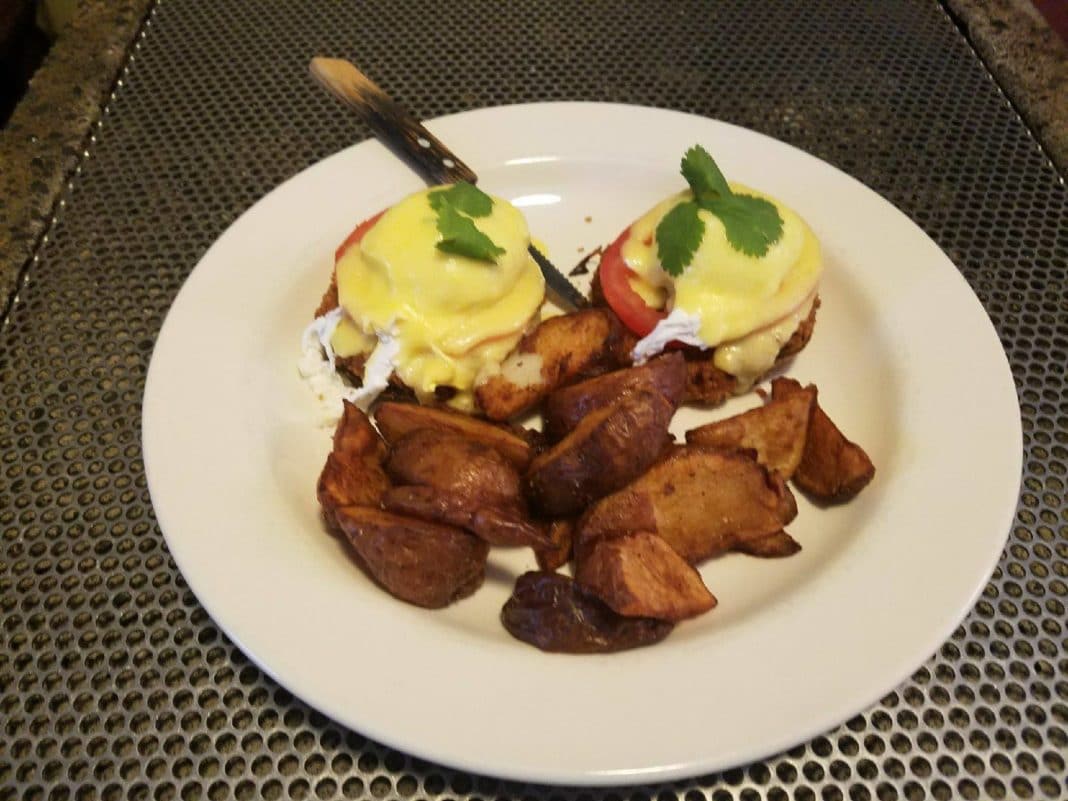 Credit: Genies Cafe / Facebook
If it is breakfast you seek, then Genies Cafe is the place to go. A building so red that you physically cannot miss it is home to some of the best breakfast you can imagine! Therefore, you must stop by and see what this breakfast joint has on the menu! If you don't have time to get a table, grab one of their burritos to go. This guy is filled with chorizo, tomatoes, onions, jalapenos, and even a ranchero sauce. If you're able to find a seat, try options like the chicken fried steak, omelets, benedicts, and even a variety of griddles. If you want to splurge a little bit, house-infused vodkas, whiskeys, and bloody marys are available! This place is just a great homey option to make sure you get your most important meal of the day.
Farm Fresh: Tin Shed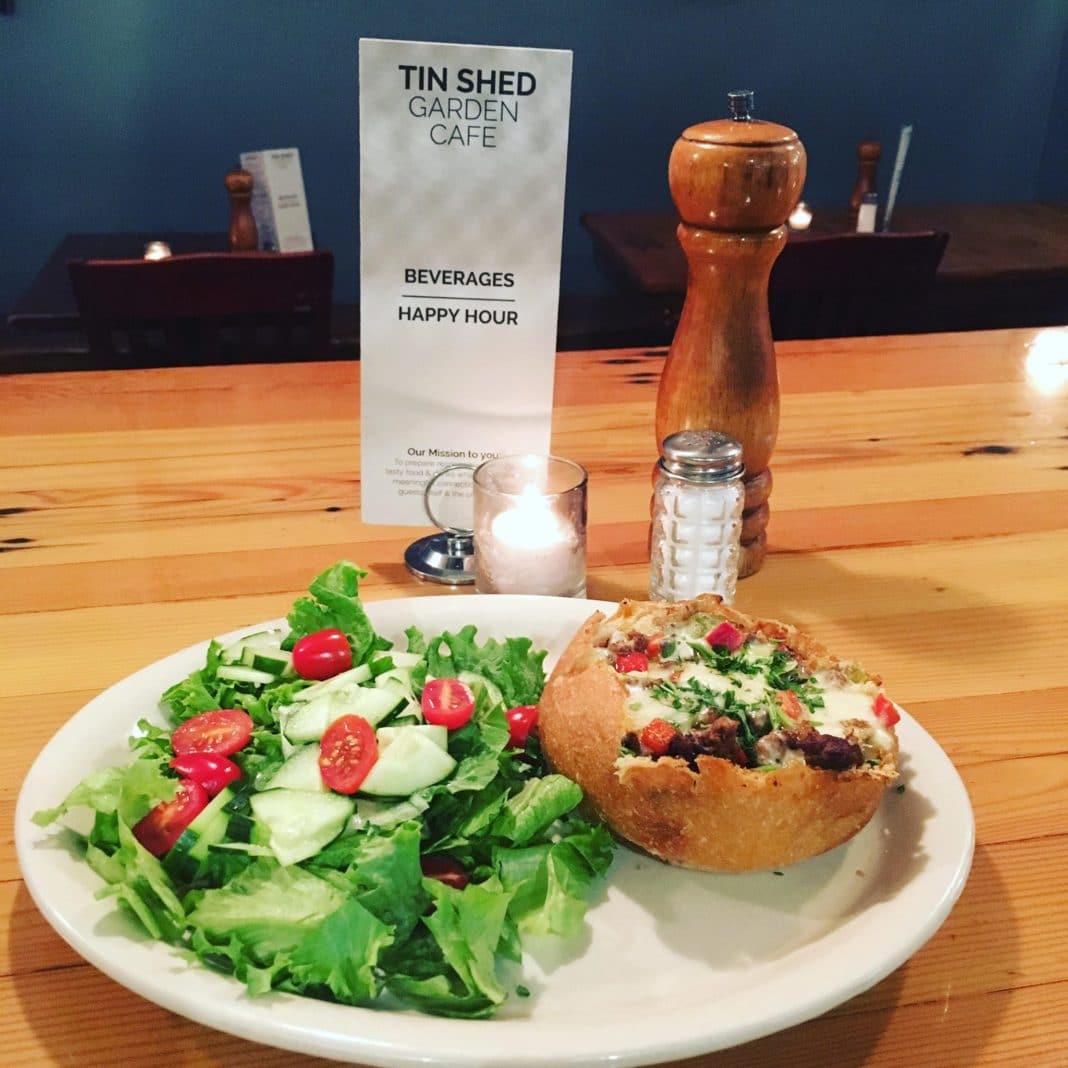 Credit: Tin Shed / Facebook
A fantastic family-friendly option to dine at is the Tin Shed. This restaurant serves farm fresh ingredients that the whole family will love! This is all at an affordable price, therefore easier on the wallet! The cuisine featured is American styled, so your kids will be hard-pressed not to find something they already love. With their signature chicken bites, mac and cheese, or even a muffin burger, you will find yourself sampling your children's food! Adult options include soups and salads, sandwiches, burgers, egg scrambles, and even a tofu curry! The whole theme is really based on their farm fresh ingredients. Tin Shed really does a wonderful job of putting this onto their beautiful plates of food. The best part of the Tin Shed is the doggie menu! Every Tuesday night you get a free doggie item with purchase of a human item! With such a fun family culture happening here, how is this not one of the best restaurants in Portland?
All American: The Original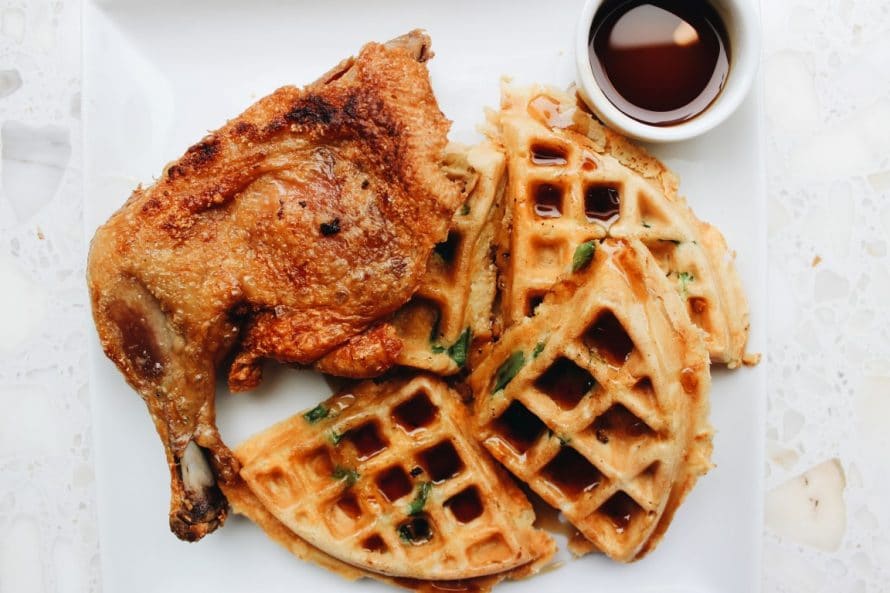 Credit: The Original
The Original is another American Style cuisine. The concept is based on diners from the 50's and 60's. However, this one specifically has a modern twist. The retro style furniture brings back those memories but is not red-coated throughout. The dinerant even has a candlelit bar. Serving all-day types of food, you will definitely find what you are looking for. Ranging from wings, avocado toast, burgers, and even pasta, The Original is full of nostalgic food, so just relax and fill up your belly. Before you leave, though, drink one of their signature milkshakes! With crowd favorites and kid-friendly foods, The Original is an easy choice when you are thinking about the best restaurants in Portland.
Eat Up At One Of The Best Restaurants In Portland!
Portland, Oregon is truly a foodie's paradise. With so many restaurants and different cuisines to choose from, you will never run out of options. With numerous restaurants boasting Top Chefs, and the industry still growing at a quick rate, Portland is a culinary melting pot! Hopefully while you are there you will be able to try some of the best restaurants in Portland. Make sure to eat enough for you and your friends!
Related Article: ​18 Best Things to do in Portland, Oregon​​​