Cruises have long been known for their delectable all-you-can-eat fare that keeps palates satisfied and weight loss programs in business. But now, even vegans can enjoy their love of cruises without feeling guilty (or starving) by hopping on board one of Oceania's ships. For almost a decade, Oceania Cruises has offered a healthy spa cuisine menu as a part of their Canyon Ranch SpaClub. Now they are taking it one step further with their new extensive vegan menu. Available in their main dining rooms, this menu offers more than 250 dishes. And if you happen to get hungry while on deck, you can take advantage of their raw juice and smoothie bars. While basking in the sun by the poolside, you can sip a tropical green smoothie or munch on a chia cashew yogurt bowl.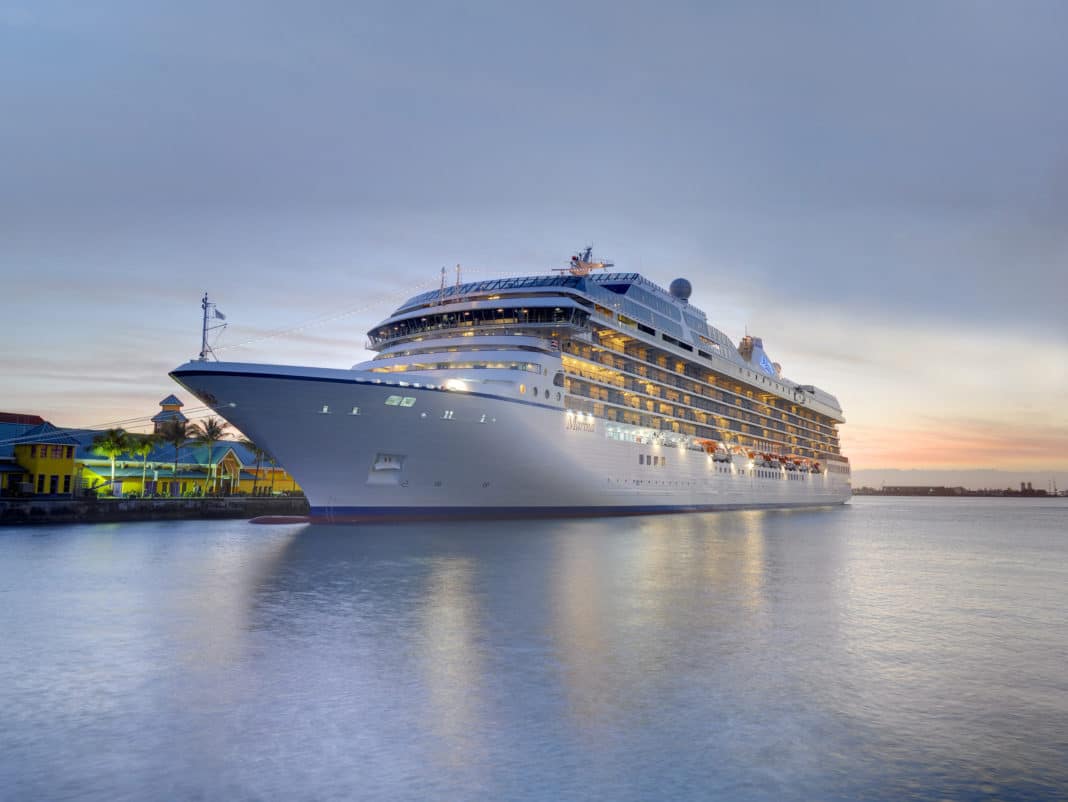 Oceania chefs have left nothing out for their vegan passengers. The vegan menu includes appetizers, soups, salads, entrees, and desserts. Each main meal has several options to choose from.
For breakfast, you could enjoy a Spanish tortilla dish with potatoes, onions, and tofu. For those with a morning sweet tooth, you might choose between coconut-caramel pancakes with pecans and a chocolate-cherry muffin. And if you're not feeling adventurous that early, there's always cream of wheat or oatmeal.
You can start lunch off with a hot or cold dish such as a Tuscan-style bean soup or a chilled Andalusian gazpacho. Mid-day main dishes might include a tofu and spinach-stuffed involtini or lasagna with soy bolognese, tomato sauce, and béchamel. For dessert, you could find yourself savoring the roasted apple clafoutis, a rustic French baked dessert with apple and almonds.
But don't forget to leave room for the five-course dinner! Start off with a truffle-flavored parsnip soup or a quinoa salad and vegetable tartare. Enjoy the rich Thai red vegan curry with rice or the stir-fried vegetables in lemongrass and coconut milk with fried tofu and steamed jasmine rice. If you've managed to save room for one last dessert, you won't be disappointed. Top it all off with shortbread covered in passion fruit cream and strawberries or a chocolate-covered crème brûlée mousse cake. We can all collectively sigh at such goodness.
Those with other dietary needs can take advantage of the vegetarian, gluten-free and kosher meals. If nothing else, Oceania Cruises makes sure their passengers eat well!
Related Article: 6 Best Cruises for Couples in Need of a Romantic Getaway