While it's famous for the pink mountains at sunset, the best restaurants in Albuquerque are a major draw too.
There is a whole new world waiting to be explored. It begins with morning desert hikes, big breakfasts, and winds down with a good meal at the best restaurants in Albuquerque. The silhouette of the Sandia Mountains provides a beautiful backdrop to the Rio Grande. This bustling desert town is the largest city in the state.
But even in spite of that claim to fame, it still has all the charm of a small town. As the sun tucks behind the clouds leaving a warm glow on the city, life is remarkably quiet and still. Crickets hum with a melodic rhythm, every few minutes or so a car drives along the highway, and coyotes howl in the distance.
The best restaurants in Albuquerque have to go above and beyond to stand apart. Although this city has a wide range of cuisines, the primary styles are Southwestern and Mexican. But here you'll find that the local foods are an entity of their own, blending in unique flavors from local farms, family recipes, and those delicious smoky chiles grown down south in New Mexico.
From elegant eateries to hole in the wall locations, it's clear to see how important tradition is to the people here. The culture can not only be seen but felt, experienced, and tasted. Let's dive right into the culinary scene and see all that this city has to offer. We know you'll be coming back again and again.
Here Are Our Picks for the Best Restaurants in Albuquerque
1. Frontier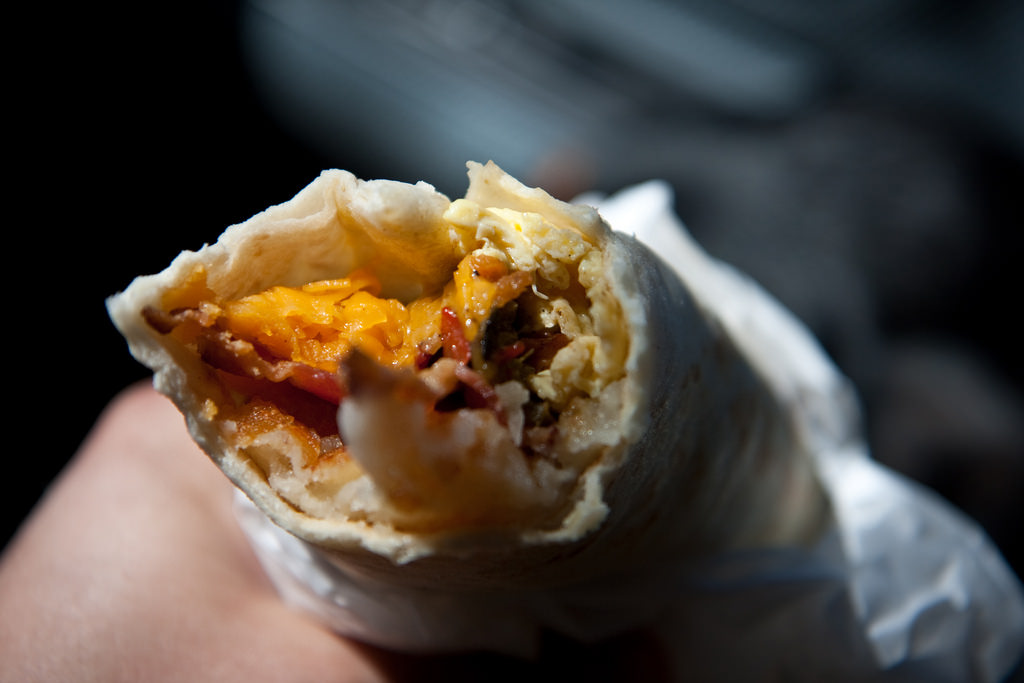 This down-to-earth counter-serve restaurant has been serving up delicious homestyle Southwestern fare since 1971. Located directly across from the University of New Mexico, this amazing eatery offers burritos, burgers, roasted chile, flour tortillas, and more. This flavorful goodness is served from 5 am one day until 1 am the next.
Seating more than 300 people in five dining rooms, Frontier has been an Albuquerque tradition for more than forty years. When you walk in, you might notice that the front of the restaurant resembles an art gallery. The artwork gracing the walls was created by artists on both the local and national level. One of the things that stands out the most is the "Duke" portraits. The owners of this restaurant have always found this movie star to be a pillar of strength. Over the years, they have collected quite a few depictions of this western hero.
2. Antiquity Restaurant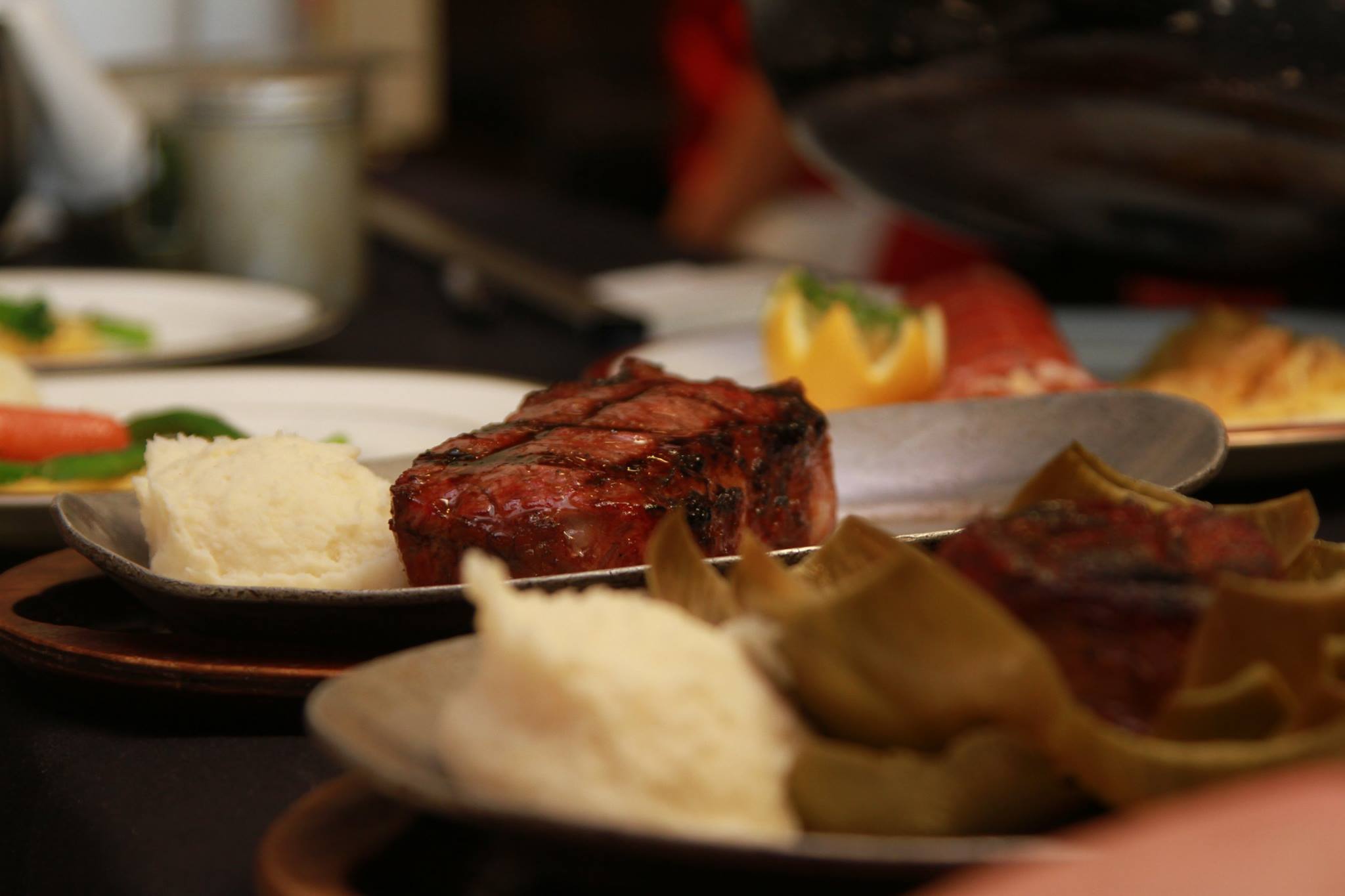 Credit: Antiquity Restaurant / Facebook
Did you know that romantic steakhouses were a thing? Well, now you do. Antiquity Restaurant is perfect for any occasion. Here, you can also find seafood, pork, and chicken all served up in a rustic, intimate environment. This is a destination you just can't miss out on.  Here, steak, seafood, char-grilled goodness, and nightly specials offer a whole world of flavors to be enjoyed. They are open daily for dinner from 5 pm until close. Cozy accommodations can be made for couples, large groups, and small parties. To make a reservation, visit their website for additional information. Late reservations are accepted.
3. Monroe's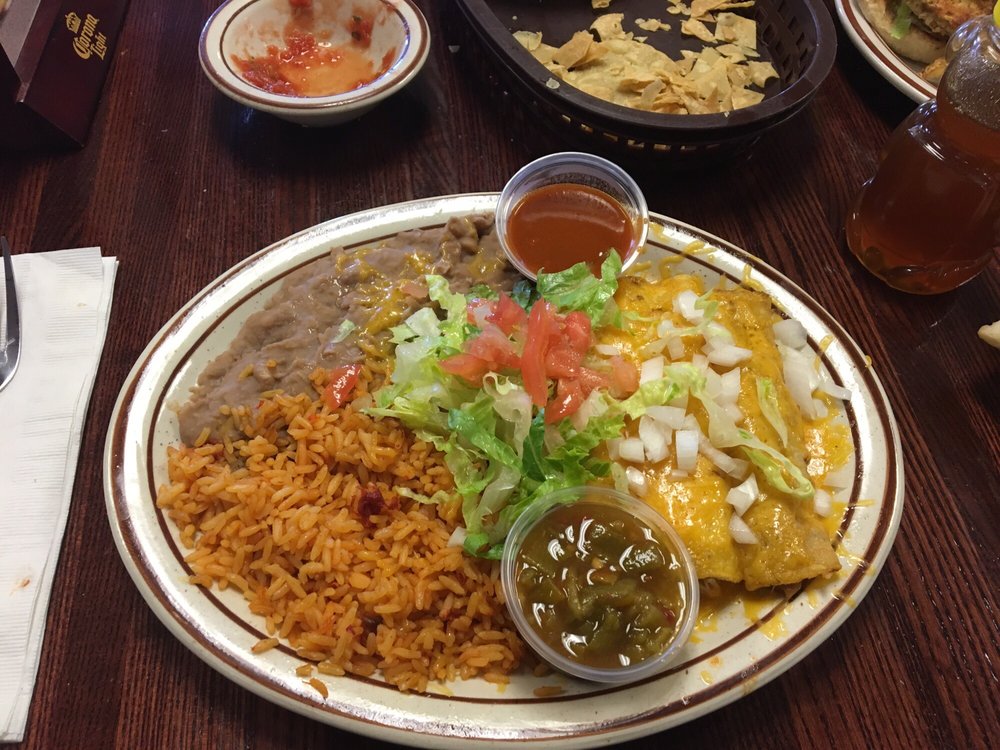 Credit: Yelp
This veteran family-friendly New Mexican diner-style spot serves burgers and other American basics. Their story goes back to 1962. What began as a small drive-in has transitioned into one of the best restaurants in Albuquerque. For good prices and even better eats, this is the place to be. While they've grown by leaps and bounds over the years, the folks at Monroe's have never forgotten their roots as a local neighborhood watering hole. And that's what counts the most. Indulge yourself in heart house specialties like the seafood enchiladas, huevos rancheros, or Mexican pizza. Yum.
4. Pappadeaux Seafood Kitchen
Credit: Yelp
As one of the largest family-owned and operated restaurant companies in the U.S., it's safe to say that Pappadeaux Seafood Kitchen has a diverse menu.With a wide variety of cuisines and traditions, one thing remains the same. These folks maintain an impressive commitment to delivering superior food and quality service. Needless to say, they're a respected leader in the competitive industry.
Over the years, their philosophy has remained steadfast. They strive for excellence and bring a unique attention to detail to each and every dish they create. With a cozy ambiance and family focus, you'll find yourself falling in love with the character of this place. There's a reason why we've listed it as one of the best restaurants in Albuquerque. Treat yourself to hearty portions of steak, New Orleans style seafood, and more.
5. Artichoke Cafe
Credit: Artichoke Cafe / Facebook
A colorful spot, Artichoke Cafe serves up innovative New American fare and wine amid modern art and sculptures. Located in the historic EDO neighborhood, owners Pat and Terry Keene have been making guests happy for more than 28 years now. The folks here strive for the best in their style with only the freshest and finest ingredients.
With Pat as the head chef and Terry as head of the house, they have worked hard to cultivate a restaurant that embodies the fine spirit of the city. As you may have guessed, Artichoke Cafe's menu is heavily influenced by the availability of seasonal ingredients. Today, phrases like farm to table are tossed around way too often.
Choose to visit during lunch, dinner, happy hour, and take a look at the dessert menu. From shared and small plates like dungeness crab and a  meat and cheese board to pan seared scallops, Artichoke Cafe knows all the mouth-watering options.
6. Farm & Table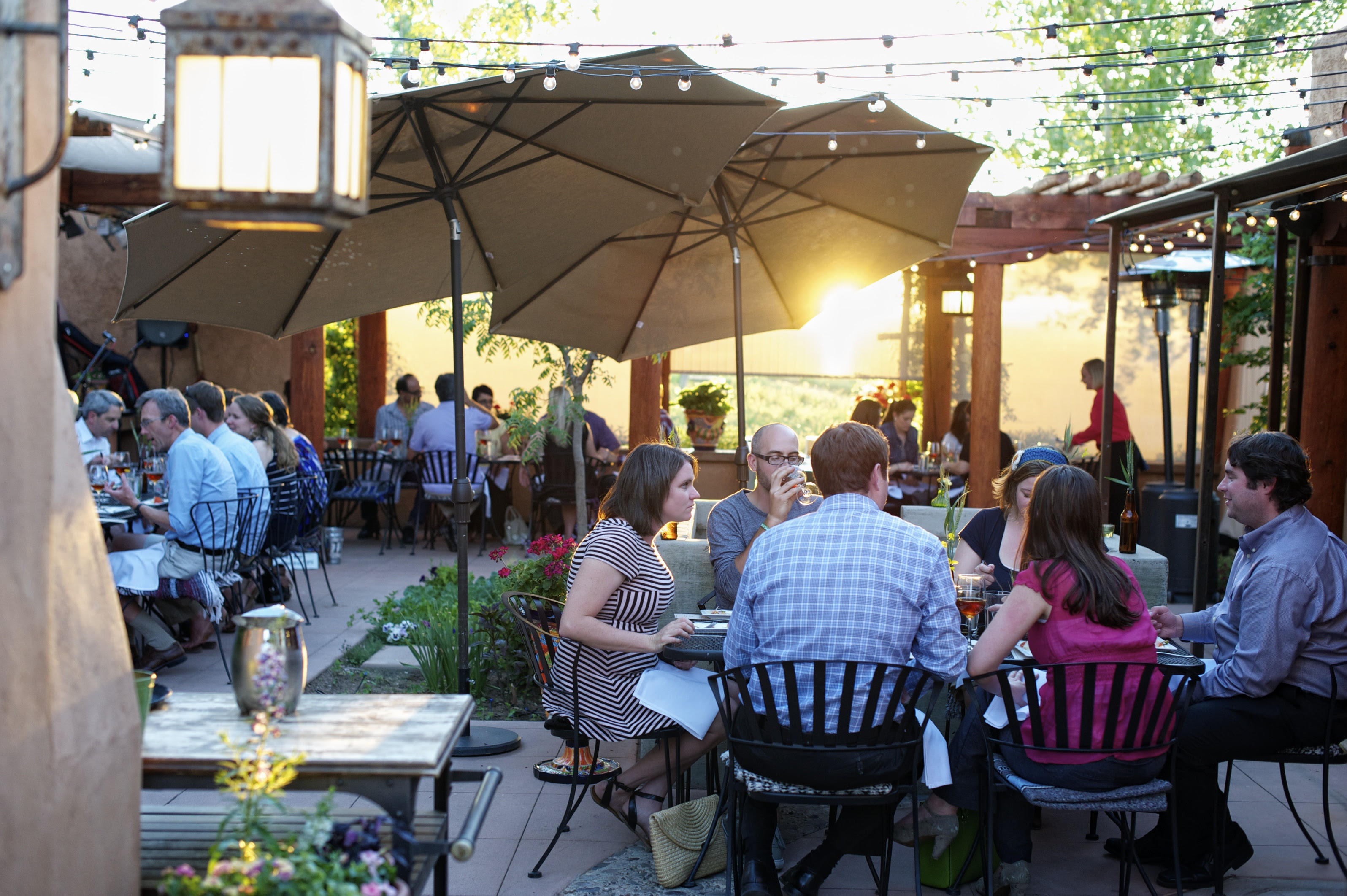 Credit: Farm & Table
Delicious local food and a vibrant community setting come together at Farm & Table. You'll find this lovely little eatery located in the North Valley. These folks recognize the importance of health, sustainability, and the local economy. This celebration of life and food is what drives the philosophy here.
By conscientiously designing a seasonal menu, using locally-sourced ingredients comes hand in hand. Farm & Table honors hospitality,  community, and quality. From the moment you walk in their doors, you know you are getting an experience of value. So, come find your place at the table. You'll fall in love with each and every dish created by the culinary team. From small plates to flights of beer to large plates, each is artfully prepared and thoughtfully designed.
7. High Noon Restaurant & Saloon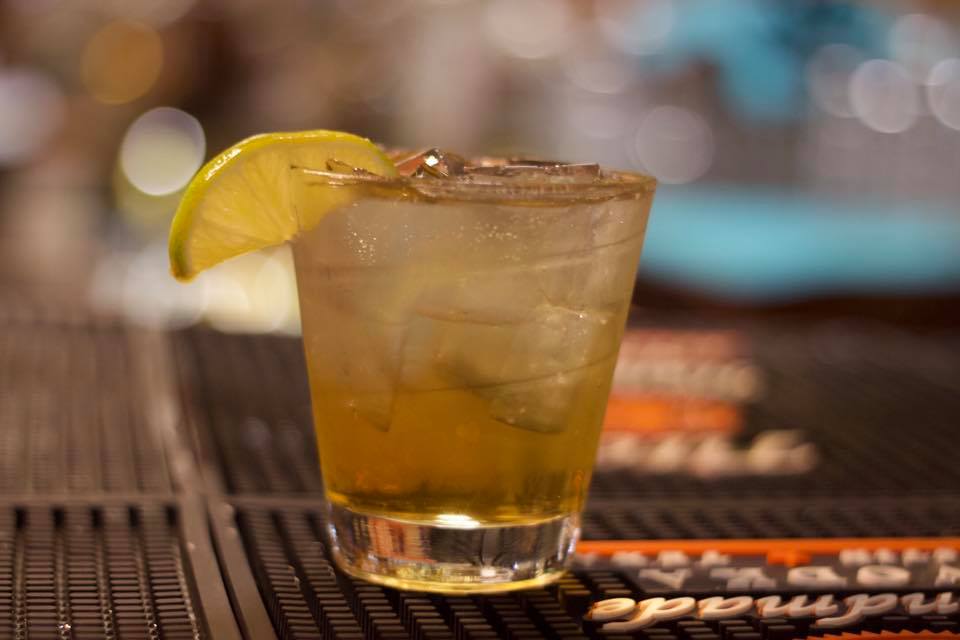 Credit: High Noon Restaurant and Saloon / Facebook
This veteran restaurant offers a seasonal steak and wild game-focused menu in a stylish dining room. This family-owned joint opened in 1974 with one main goal. They wanted to serve great steaks and drinks to friends and family. For forty-four years, they have stayed true to their goals. And along the way, they've added some pretty epic things to the mix too. While you're there, try some wild game, homemade New Mexican food, and fresh tequila. But even in spite of the new menu additions, the classic steak will always be the favorite order.
8. Sadie's of New Mexico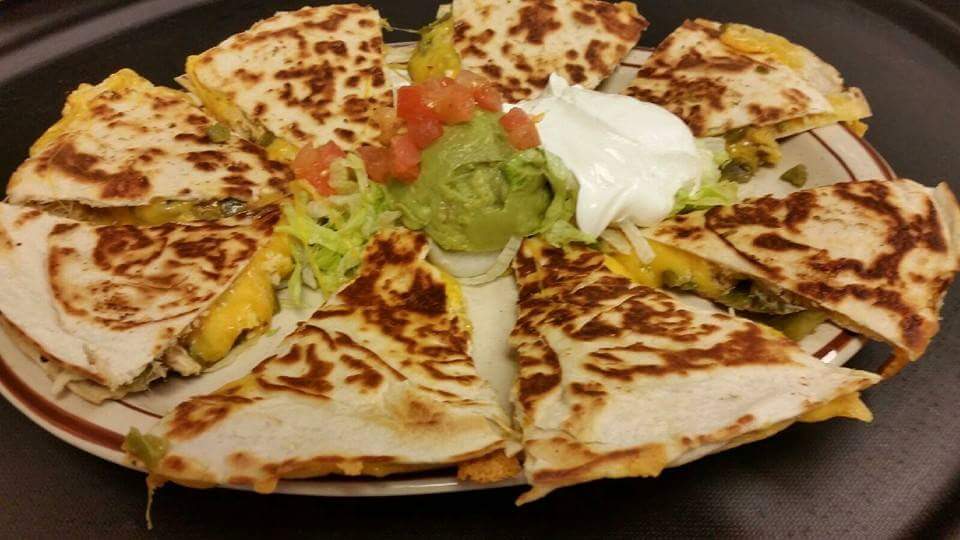 Credit: Sadie's of New Mexico / Facebook
An airy outpost, this bustling eatery offers  heaping platters of classic New Mexican fare and drinks. Walking into Sadie's of New Mexico is like stepping into a time warp. The clock has rolled back and you're in the 1950s era just post WWII. Back in the day, this is where you could find the local legend Sandie Koury dishing up authentic New Mexican cuisine to the people she loved most. The original location had only nine stools and more often than not, only offered standing room only accommodations. That didn't stop people from pouring in. The great food and good old fashioned hospitality are too good to pass up. Today, you can come and see the original location over at Sadie's on Fourth. This truly is one of the best restaurants in Albuquerque.
9. Seasons Rotisserie & Grill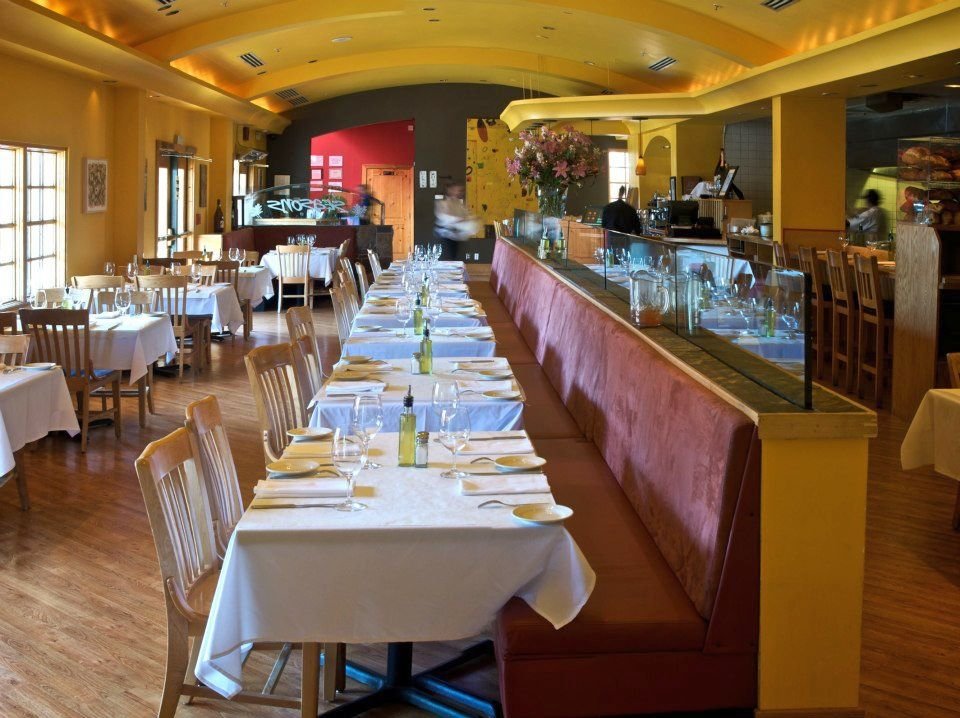 Credit: Yelp
Come and experience sophisticated American dining. Housed in a second-story cantina, Seasons Rotisserie & Grill serves up the best food and specialty drinks along with seasonal live jazz. Highlighted by fresh ingredients and great service, this is truly one of the best restaurants in Albuquerque.
An elegant dining room teems with the excitement from an open exhibition kitchen. Here, diners are invited into a high energy world. Take a look around. The centerpiece of the kitchen is a large wood burning grill and rotisserie. The smell of freshly grilled food pervades throughout the restaurant. From the counter seating, you can catch an up front view of the chefs in action. Even the dining room itself lends to an atmosphere of warmth and happiness. Terracotta and natural wood finishes highlight the light fixtures.
When it comes to the menu, simplicity is key. We really appreciate their focus on fresh ingredients. Smoky flavors from the grill like prime rib are served up alongside jumbo sea scallops. While the menu does change with the season, there are a few favorites that remain constant. As the restaurant has close ties to the Sonoma Valley Region, their wine choices remain consistent, as an integral part of the menu. Each wine is selected to complement the flavors of the menu, spanning a wide range of choices. Food is served up on oversized, white china and the tables are decorated with pristine white linens and large silverware.
With consistently high ratings for food, a relaxed environment, and a driving concept, this restaurant is leagues above the rest. Their guiding philosophy will take them far. When you're ready for some good old fashioned American classics, this is the place to be. Here, the food is more about taste and less about trends.
Go on a Culinary Adventure to Experience the Best Restaurants in Albuquerque, New Mexico
We hope you enjoyed reading our picks of the best restaurants in Albuquerque to grab a bite and brew. As you can see, this gem offers a variety of places to choose from. From casual food to fancy dining and international cuisine (Santa Fe has some great options too), there's surely something here for all tastes. There are so many things to do in New Mexico for the curious traveler. Which one of the places on our list would you like to try the most? Let us know in the comment section below.
Related Article: The 10 Best Restaurants in Tucson: Traveling Foodies Rejoice