This city doesn't just attract tourists; it attracts travelers. People from all around come to experience the soul, music, and best restaurants in Memphis.
Today, we're taking you on a foodie journey. We've talked about Nashville. Now it's time for the smaller city to spin the wheel. Let's go explore some of the best restaurants in Memphis. You won't believe the culinary scene flourishing in this Tennessee town. You could spend days scouting out brunch spots and bar hopping and never leave satisfied. We're a little biased. We absolutely love this city.
Where to Eat: Scouting Out the Best Restaurants In Memphis
Music molds the city. Sprawling across the banks of the Mississippi River, Memphis brings in both passersby and curious travelers from all over the world. Most famous for Beagle Street and the blues, it's also the point of origin for Memphis-style BBQ and barbeque spaghetti (yes, that's a thing). Still, there's far more that you'll find at this culinary scene.
Memphis is so much more than BBQ. Don't get us wrong. We love a tangy sauce and crispy fried food as much as the next guy. But that's not all the city is known for. Make the most of the best restaurants in Memphis with our guide to the must-try spots for burgers, pizza, international cuisine, and beyond. Here are our top picks for the best restaurants in Memphis in no particular order. Let's go.
1. Gus's Fried Chicken (World Famous)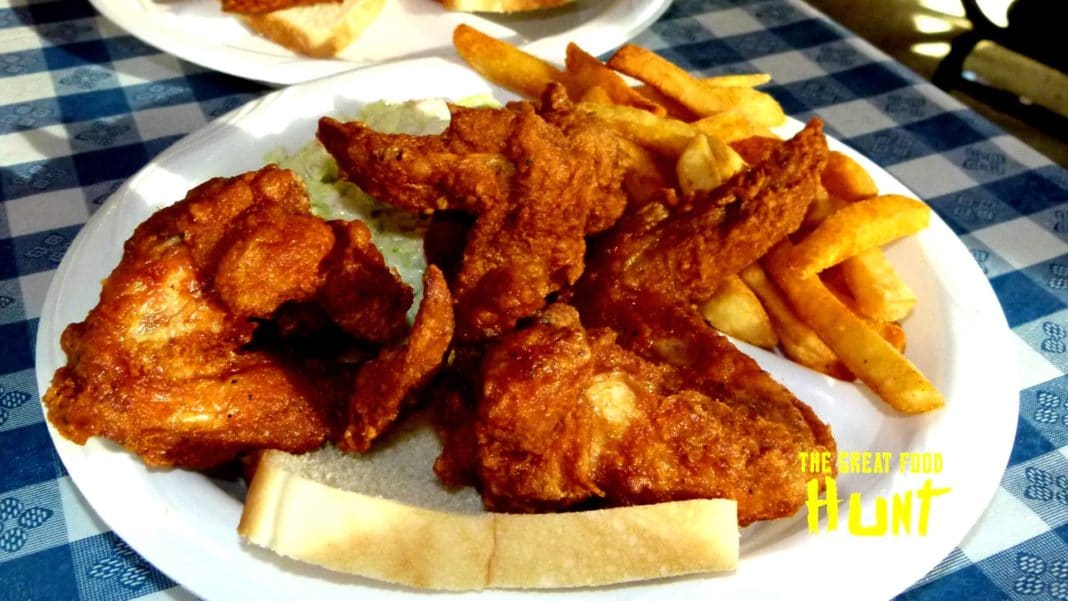 Credit: Gus's Fried Chicken
You'd better bet people are quick to point out that fried chicken is a Nashville thing. That doesn't stop hungry locals from flocking (no pun intended) to this Memphis joint. Started by Napoleon Vanderbilt over 60 years ago in the little town of Mason, this chain remains family-run. In fact, they still use the same recipe that Vanderbilt did when he and his wife began selling chicken between two pieces of  bread out the back of a tavern.
While the business has certainly come a long way, the old school charm remains. We're not surprised Gus's has been granted multiple certificates of excellence from tripadvisor and was the winner of the Yelp's "Top 100 Places to Eat" in 2016. We highly recommend ordering some fried pickles with ranch and some mac & cheese. Ordering some chicken should go without saying.
2. Gibson's Donuts
Credit: Flickr
So, this isn't technically one of the best restaurants in Memphis. But who cares? It's definitely one of the best donut shops in the city. We just can't get enough. While most places that are open 24 hours are treated with a bit of skepticism, we can't help but love Gibson's. Here, quality is prized more than quantity.
Ever since they first opened their doors in 1967, Gibson's has been making donuts almost as fast as they sell them. Just take one bit of this baked perfection and you'll be hooked for life. Let's just hope you're a Tennessee local or you're going to be making a whole lot of treks to Memphis. If you come at the right time, seasonal favorites like oreo, red velvet, and maple bacon are a special treat. We've got to say though, we'll always be happy with the classics. We'll take some glazed, old-fashioned, and jelly-filled please.
3. Central BBQ
Credit: Central BBQ Memphis
This smoked meat emporium offering Memphis-style eats, from dry-rub ribs to hot chicken wings. Famous travel sites like Conde Nast voted Memphis one of the best cities for BBQ in the country. It's no wonder. Tennessee is famous for doing those kind of things right. Long-time favorites like Central BBQ are the reason Memphis lays claim as a top culinary city in the south.
Here, options abound. Choose from pork, chicken, ribs, beef brisket, turkey, sausage, and bologna. All are rubbed with a secret combination of spices, marinated for 24 hours, and then smoked and slow cooked. Hickory and pecan woods flavors are infused into the meat. But wait, there's more. Want to know an added perk? There are multiple locations across the city. Choose from the downtown location on E. Butler, midtown location on Central, or East location on Summer.
4. Maciel's Tortas & Tacos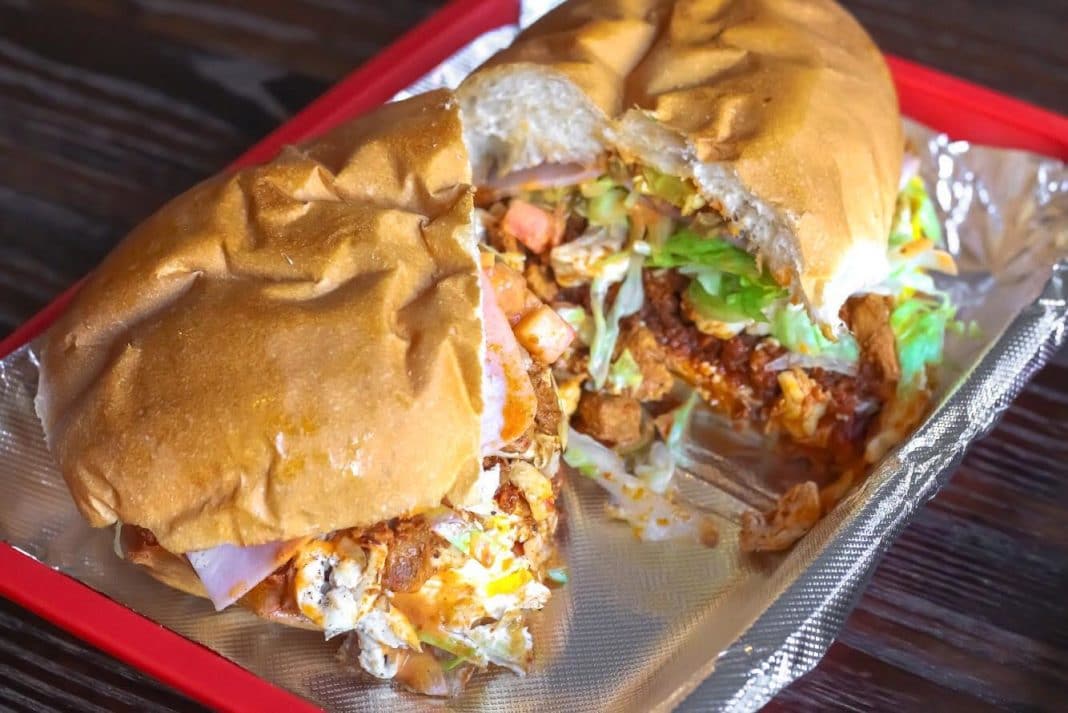 Credit: Maciel's Tortas & Tacos / Facebook
This chill, family-owned, counter-serve nook offers made-to-order tortas, tacos & other Mexican delicacies. If you weren't looking for it, you'd most likely walk by this little shop on the northern end of South Main Street. That would be a mistake.
Inside this cozy little space, owner Manuel Martinez oversees a talented staff preparing various mouth-watering foods like homemade guacamole, huaraches, and tortas overflowing with chorizo, chicken, and fried egg. The goodness doesn't end there. Maciel's has a second location over on Highland Street. We're not gonna lie. We are pretty stoked on it.
5. Muddy's Bake Shop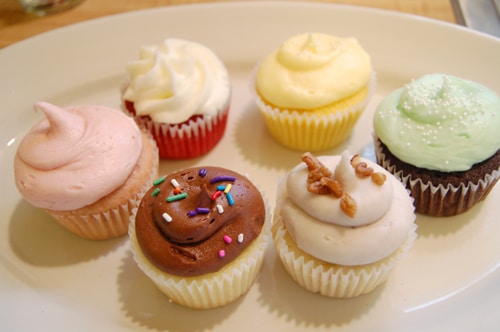 Credit: Flickr / lessapathymorecake
Yes, this is another bake shop. You caught us. We have a sweet tooth. What can we say? Come and enjoy a new type of southern comfort food. Here, sweet treats made with organic milk & cage-free eggs are served in a quaint setting. Have you seen anything more adorable and edible than these little cupcakes. If you ask us, they have your name all over them. Swing by and stop in.
You're going to flip over the baked goods in this shop. Here's a fair warning though. They will spoil you for life. The most popular desert, Prozac Cake, is made from not one but two layers of devil's food cake smothered in buttercream. And in case you were wondering, yes, the cake is named after an antidepressant.
Aside from the mouth-watering cake, Muddy's Bake Shop also draws quite the crowd for its rich cupcakes, amazing pies, and sweet toffee bars. We love that this East Memphis bakery uses only the finest locally sourced ingredients and has a well-respected community outreach program. Now this is a business we can get behind.
6. Hog & Hominy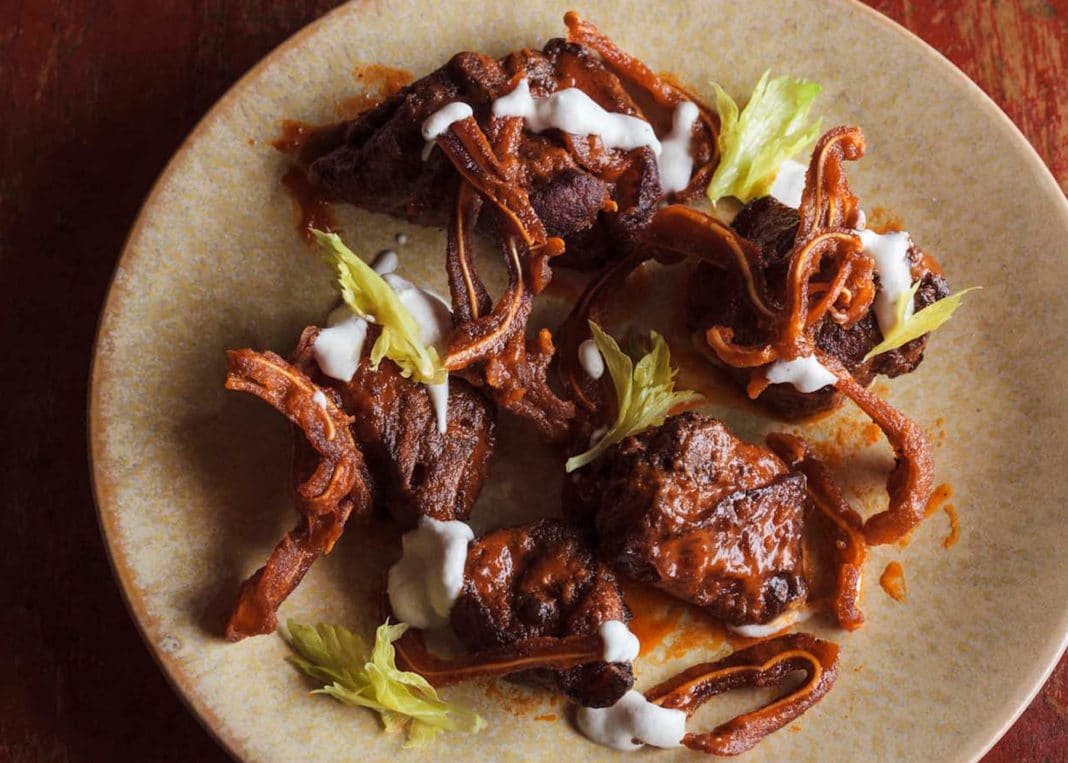 Credit: Hog & Hominy
This lively restaurant and bar serves southern-influenced Italian dishes and creative cocktails. While southern-Italian fusion might sound a bit confusing, it tastes great coming from the hands of their talented chefs Michael Hudman and Andy Ticer. Just got take a look at all of the accolades this restaurant has received on their site. It's nothing short of incredible.
Ever since this joint opened in 2011, happy guests keep coming back for more grits al forno and biscuit gnocchi. Since opening their first restaurant, Andrew Michael Italian Kitchen in 2008, the chef duo has snagged a James Beard semi-finalist award. Their sister restaurant Catherine & Mary's has since debuted on Main Street. Their other restaurant, Josephine Estelle is flourishing in the Ace Hotel in New Orleans.
7. Huey's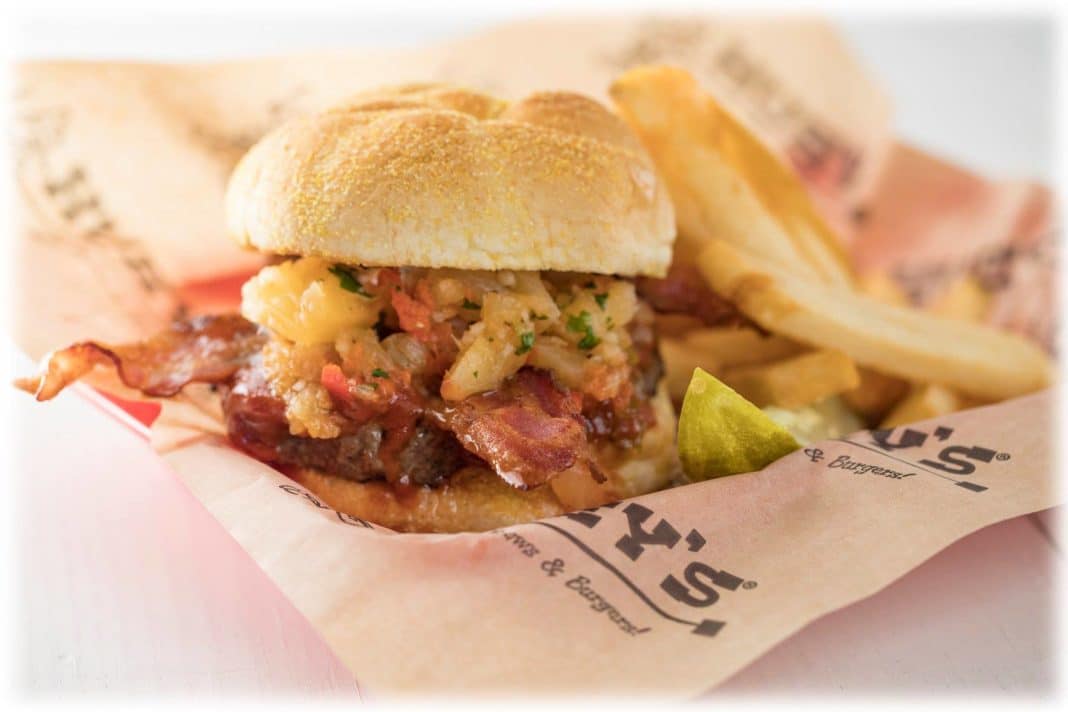 Credit: Huey's / Facebook
This is the burger you've been craving. While we know burger places are literally all over the map, none of them quite have the magic touch of Huey's. If you're seeking quality, this is the place to be. Your meat is custom ground by the local Charlie's Meat Market, so there's never a mystery as to what exactly you're putting in your body.
While you're waiting on your meal, indulge your inner 5 year old and draw on the walls. Here, scribbling is actually encouraged. So what are you waiting for? Grab that handful of Crayola. We call dibs on the blue one. Huey's original location turned 48 this year. So, it's clear they're doing something right. Since they opened their doors in 1970, 9 locations have opened. Come by and come hungry. We bet you'll love this burger joint even more than you thought you would.
8. Andrew Michael Italian Kitchen
Credit: Andrew Michael Italian Kitchen / Facebook
You knew this was coming. How could we pass it up? You've already seen the talent of Hudman and Ticer. Well, Andrew Michael Italian Kitchen is no exception to their rule of culinary perfection. This elevated Italian restaurant in a house with a garden highlights local ingredients and global ideas.
Go On A Culinary Adventure and Explore the Best Restaurants In Memphis
We hope you enjoyed reading our article of the best restaurants in Memphis. Now what are you waiting for? It's time to go embark on that whirlwind culinary journey. While you might not be able to visit all of these spots on your trip, you can definitely try! Which one of the restaurants on our list do you want to visit the most and why?
Questions and Comments
Do you have any questions or comments for us? Perhaps you've been to Memphis before and have some favorite restaurants that were not featured on our list. If that's the case, let us know! We are always on the lookout for more hot spots and places to grab a good bite. Whatever's on your mind, we would like to hear it. Feel free to leave us a message in the comment section below. We will be sure to get back with you soon.
Related Article: Best Restaurants in Nashville: These Non-Touristy Spots Are Our Personal Favorites