Heading to Michigan soon? Treat yourself to a meal at one of the best Traverse City restaurants.
Traverse City, Michigan has it all. Visitors will quickly fall in love with its mix of natural beauty, quaint shopping districts, water activities, delicious wine, cherries, and, of course, the countless Traverse City restaurants. Traverse City's foodie scene has grown rapidly in recent years. It's evolved so much that Midwest Living magazine listed Traverse City among its Five Top Food Towns two years in a row. Bon Appetit magazine named it one of the Top Five Foodie towns in the entire country.
Traverse City must be getting this reputation as a foodie town for a reason. If you're a fan of good food and beautiful views, this is a travel destination worth exploring. Luckily, we're here to help narrow down the best Traverse City restaurants to check out during your trip to the lower peninsula.
Ready? Let's get started!
The Cook's House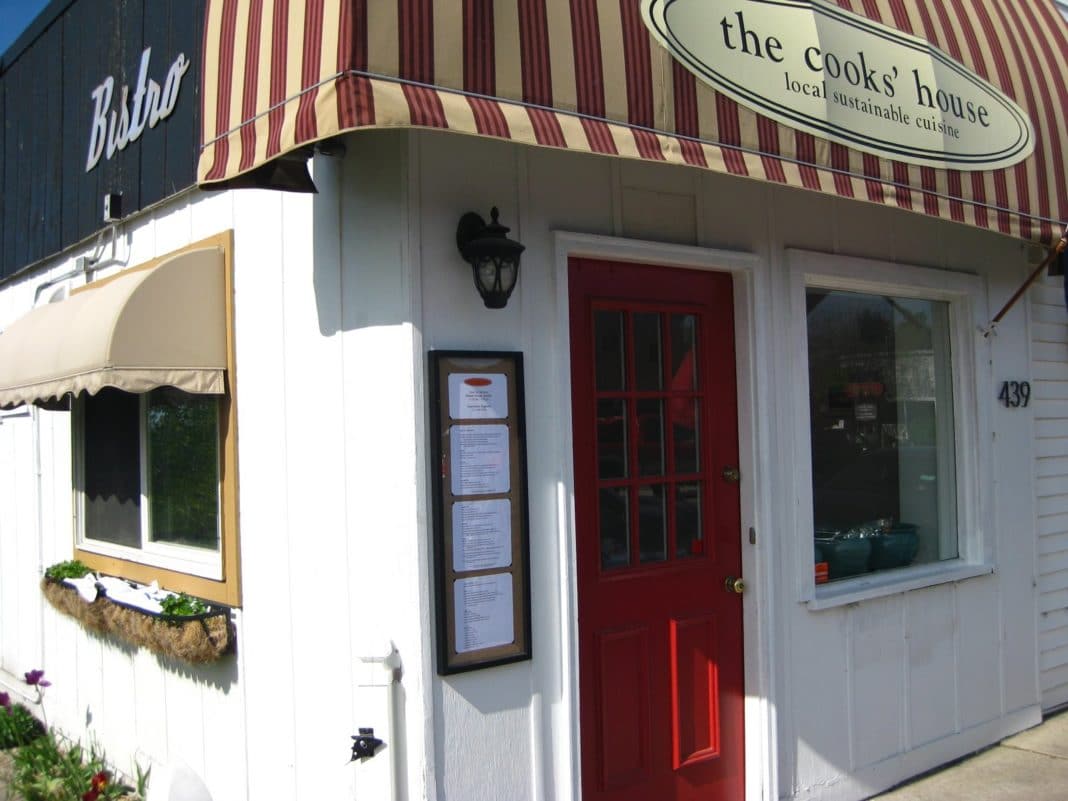 Credit: The Cook's House
This popular spot in Traverse City puts sustainability at the forefront of everything they do. The Cook's House is dedicated to cultivating true farm-to-fork cuisine, chefs Eric Patterson and Jen Blakeslee source all of their ingredients from local farms and farmers. They originally worked together in Michelin-starred kitchens in Las Vegas before teaming up to open a small restaurant in Blakelee's hometown of Traverse City.
The Cook's House is easily one of the cutest eateries in Traverse City, let alone the Midwest at large. The well-lit white interior houses 26 tables surrounded by paintings by local artists. The white linens and crystal centerpieces give the restaurant an elegant but fun, boutique like feel. Patterson and Blakeslee encourage the "come as you are" dress code. Overall, they just want to serve delicious food in a comfortable space that will make their guests happier than they were before they came.
We recommend opting for the Cook's Tasting Menu. You can choose between a 5 course or a 7 course meal for $61 or $71 per person, respectively. Start off your meal with a Chilled Heirloom Tomato Soup before moving into the Hay Smoked Stripped Bass and Parsnip Cake with Spiced Honey Yogurt for dessert. If you're feeling really fancy, you can ever throw in a wine pairing with your meal!
Like what you ate? The Cook's House also offers cooking classes so you can make the meals in your very own home! This is one of the best Traverse City restaurants all visitors must check out. Visit their website to learn more.
2. Apache Trout Grill
It should come as no surprise that Traverse City, Michigan serves up some of the best seafood dishes of your life. You are surrounded by the Great Lakes, after all! One of our favorite spots for seafood dishes is Apache Trout Grill. In 1994, owner Mike Connors moved to Traverse City and founded a business out of his two passions: cooking and fly fishing. Since then, Apache Trout Grill has become well known among Traverse City restaurants as one of the best places to go for friendly service, great conversation, and delicious, fresh food.
If you find yourself traveling here in the summer, then Apache Trout Grill is absolutely one of the top Traverse City restaurants for you to visit. The back patio is nestled right along the water and offers idyllic, relaxing views to go with your delicious eats. Start your meal out with some crowd favorites, including Western BBQ Shrimp, Ahi Tuna, and Smoked Whitefish Dip. Locals love ordering the Char-Grilled Petite Filet of Beef or the Lake Superior Walleye as an entree. Though really, you can't go wrong with anything you order at Apache Trout Grill.
We guarantee that the seafood at Apache Trout Grill is certifiably fresh. It won't taste like that frozen food you'll find at lower quality restaurants. Apache Trout Grill is one of the top Traverse City restaurants for travelers looking for a place to dine with their family. Visit their website to learn more.
3. Mama Lu's – A Modern Day Taco Shop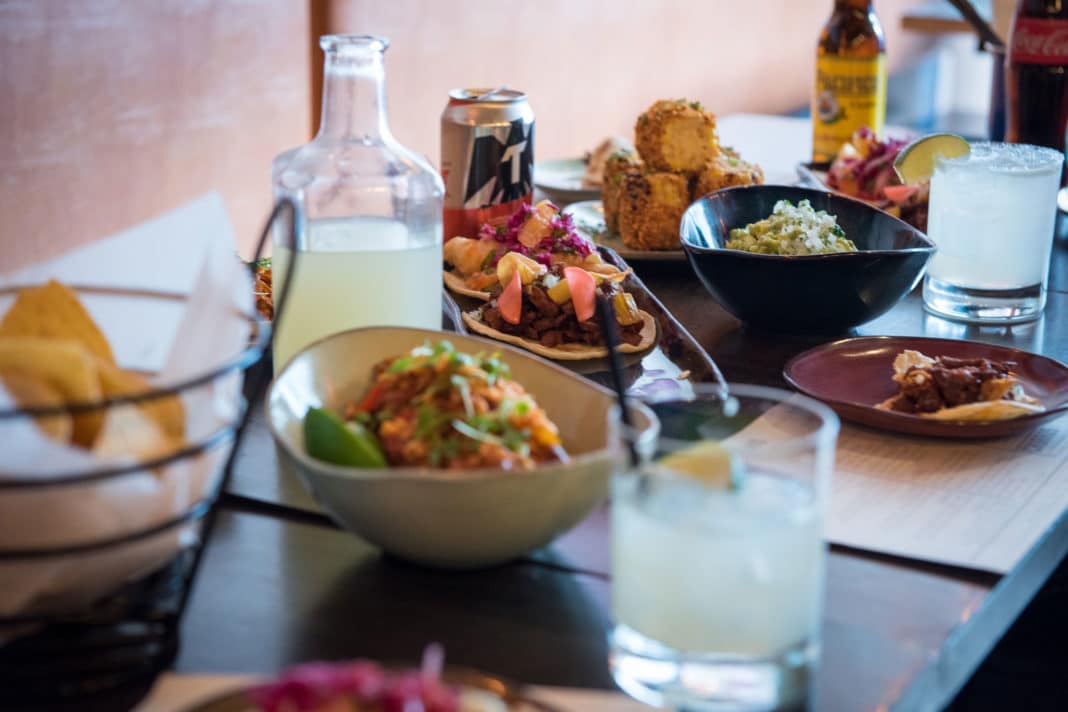 Credit: ​Mama Lu's
If you're hangry for tacos, look no further. Mama Lu's Modern Day Taco Shop is one of the best Traverse City restaurants to dine in for well made but affordable food. Owner John Larson named the shop after his grandmother, who resides in El Paso, Texas. After spending summers during his childhood at his grandmother's surrounded by Hispanic culture, Larson fell in love with Mexican cuisine. He wanted to share his passion for the culture doing what he knows best: making delicious food.
Mama Lu's emphasizes a "hit the spot" style of cuisine and hospitality. Tacos are just $4 a piece and made to reflect the tastes of authentic Mexican street food. Diners have the choice of classic pork and chicken tacos, in addition to the more creative pescado and vegetal options. For dessert, you'll feast on fresh, warm, homemade churros. Top off your meal with a margarita and you've got yourself one heck of a Traverse City dining experience.
Mama Lu's is definitely one of the best Traverse City restaurants for hipsters, foodies, and Millennials. It has a modern but somewhat grungy feel to it that will make the artistic folks feel right at home. Mama Lu's is great for both families and groups of friends to dine in. Visit their website to learn more.
5. Amical
Located in the heart of downtown Traverse City, Amical has been a favorite restaurant among locals since they opened their doors in 1994. The menu offers eclectic European cuisine with with Traverse City flair. Amical's ambience alone will convince you to eat there. The restaurant overlooks the beautiful West Grand Traverse Bay, making it one of the best Traverse City restaurants to enjoy during the summer. Inside, the cozy dining room looks right into Amical's open kitchen space. Amical keeps their kitchen open because they have nothing to hide: everything they make is fresh, hot of the grill, and often is made from locally sourced ingredients.
The chefs at Amical have fun continuously rotating new dishes on and off their uniquely curated menu. One menu option that is always a sure thing, however, is the Amical Chicken Pot Pie. Though it may sound like a simple dish, it's truly an Amical staple and beloved by all Amical regulars. For dessert, you MUST try the Blueberry Sorbet. It's made with fresh local berries that taste incredible.
Sunday brunch at Amical is a weekly ritual. If French croissants, banana-pecan waffles, crepes, and omelettes are your thing, then Amical is one of the best Traverse City restaurants for you. Visit their website to learn more about the delicious menu.
6. The Towne Plaza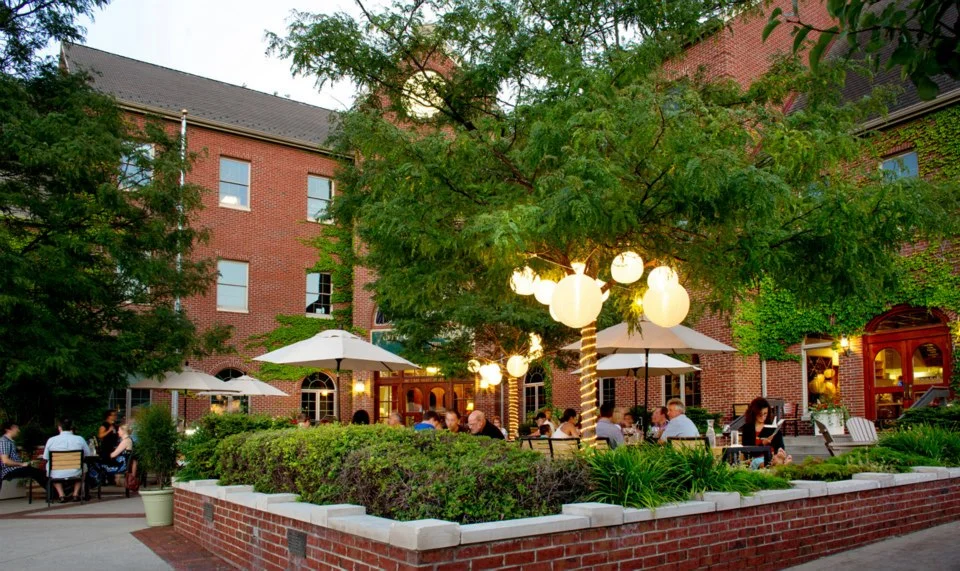 Credit: The Towne Plaza
The Towne Plaza is one of the swankiest Traverse City restaurants around. And if you consider yourself a meat-eater, this is definitely the place for you. The farm-to-fork entrees are strongly seasoned and will make your mouth water into the next morning. The entrees are essentially a long list of meat-filled dishes. You can take your pick of Ostrich Loin, Escargot, Wild Boar Lasagna, Duck Confit, Marrow Bone – the unique list of handcrafted dishes goes on.
Something else The Towne Plaza knows how to do right are its cheeses, The menu splits up where each cheese came from. Some cheeses are sourced from their home state of Michigan itself. Other places include France, Italy, Holland, and of course, Wisconsin. Long story short: The Towne Plaza takes a simple meat and cheese platter to a whole new level. Needless to say, you must order one of their charcuterie boards while you're there.
The Towne Plaza also has a large seafood and breakfast menu to enjoy. This is one of the best Traverse City restaurants any time of the day. Visit their website and plan your outing to The Towne Plaza today.
7. Poppycocks
Good service? Check. Delicious drinks? Check. Incredible tasting food? Check, check, check! Poppycocks has it all. Executive Chef Chris Day utilizes fresh, locally sourced ingredients to curate a menu "where exciting, eclectic flavors entice your palette and senses." The menu changes seasonally, so you never know exactly what you're going to find at Poppycocks; and that's part of the fun.
Poppycocks is one of the best Traverse City restaurants to dine in if you have dietary restrictions. They're very courteous to vegan, vegetarian, and gluten-free diets. Delicious vegetarian options include the Acorn Squash Pie and the Honey Chair Parsnip Fritters. If you're a meat-eater, though, consider ordering the Lamb Ragu or Key Lime Shrimp.
What Poppycocks may be best known for, however, are its craft cocktails. Head bartender AnnMarie Hickman excels at showcasing "the abundant local fruits and herbs" available in the lower peninsula. She has used these locally sourced ingredients to develop house made syrups, shrubs, and infusions to "enhance your beverage experience."
Poppcocks takes American cuisine to the next level. Visit their website and enjoy one of the best Traverse City restaurants.
8. Sparks BBQ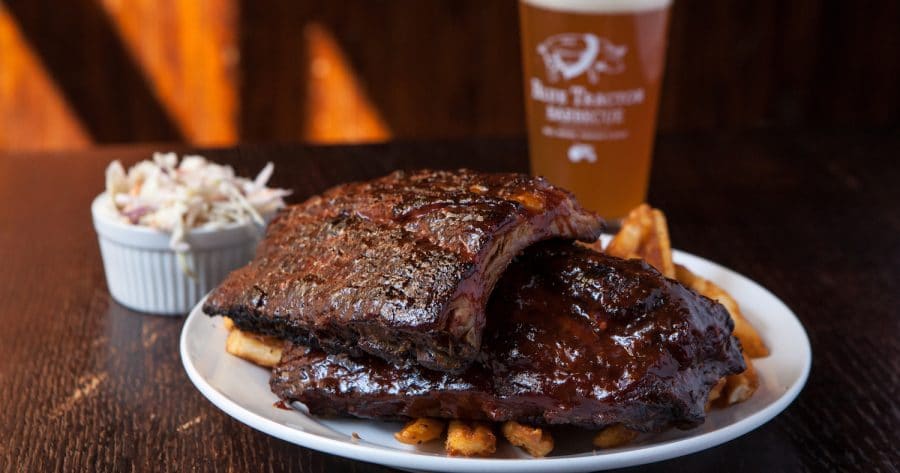 Credit: My North
Sparks BBQ is one of the many reasons Traverse City is one of the most popular Michigan destinations to explore. This is easily the best place to get good barbecue in all of Traverse City (quite possibly in all of Michigan!) Sparks BBQ serves handcrafted BBQ that is freshly made in their wood powered smokers. Sparks BBQ was founded in 2015 by Pitmaster Dean Sparks. Dean spents years become a self-taught pitmaster and learned the craft of good barbecue in his own backyard. Thanks to his dedication, the restaurant is now the premiere spot for authentic barbecue in Traverse City and the surrounding area.
Sparks BBQ is one of the newer Traverse City restaurants that has helped build up its foodie scene in recent years. Everything from the Brisket Sandwich to the Pulled Pork is juicy and tender. One of their most popular menu items is the "Bacon Explosion," Sparks BBQ's twist on the classic bacon cheeseburger.
Sparks BBQ is one of the best Traverse City restaurants for travelers who want a casual, no-frills, laid back vibe. There are no expectations at Sparks BBQ. Come in and eat delicious food with great conversations at one of the most beloved Traverse City restaurants. Visit their website to learn more.
9. Georgina's
Are you craving tacos and pad thai? At Georgina's, you can have both. This is probably one of the most unique places to go when it comes to Traverse City restaurants. Chef Anthony was inspired to curate an authentic asian and latin taqueria after growing up with a Cuban father and a Chinese mother. The menu is made up of both latin and asian appetizers, salads, entrees, and desserts. With so many options available, it can be hard to order just one entree at Georgina's. Therefore this is one of the best Traverse City restaurants to dine in with a group. That way everyone can order a different dish and you can try a little bit of everything Georgina's has to offer.
If you're more in the mood for a Latin entree, the Ropa Vieja or Carne Asada are two of Georgina's most popular dishes. For a touch of Asian cuisine, the Peanut Thai (Georgina's twist on the traditional Pad Thai) is spicy and delicious. If you can't handle the spice, the Thai Seared Ahi Tuna is a crowd favorite.
The dimly lit, chic interior makes for a comfortable, alluring atmosphere. This is one of the best Traverse City restaurants for couples traveling through who are ready to try something new! Georgina's is another unique eatery that has only helped Traverse City's foodie friendly restaurant scene grow. Visit their website to learn more.
10. The Filling Station Microbrewery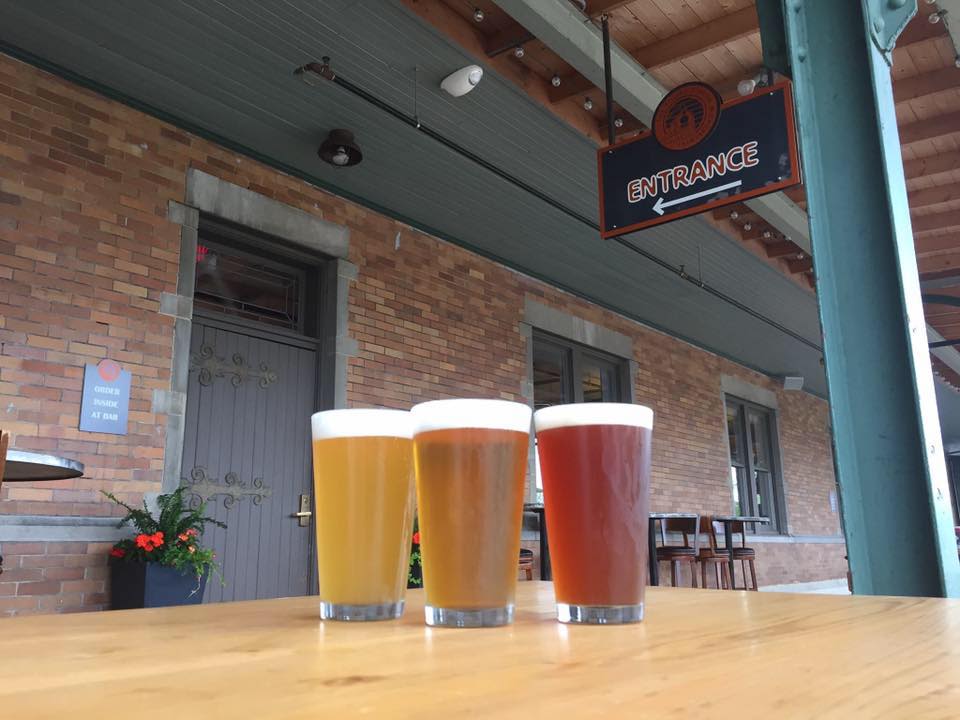 Credit: The Filling Station
Dining at The Filing Station is a wonderful way to kick off your trip in Michigan's Cherry Capital. Founded in 2012, The Filling Station is home to some of the best beer in all of Traverse City. With at least 10 craft beers continuously on tap, each beer can be paired perfectly with one of the delicious wood-fired pizzas, flatbreads, or salads on the menu. This is one of the best Traverse City restaurants to check out for foodies and beer fanatics alike. Coined as a family-owned, family-first restaurant, the vibe of The Filling Station is low-key and welcoming to all who comes through the brewery's doors.
The thin flat crust pizzas are fresh and made to order in The Filling Stations wood-fired over, which heats up to 700 degrees and cooks your pizza within minutes. The beer list has just about everything you could look for, from IPAs to "classic styles from across Europe," there is an entree and beer for everyone at The Filling Station.
One of the funnest aspects of The Filling Stations' menu are their unique pizza recipes. The BLTizza is a crowd favorite. The S'mores Pizza, though… That's something else. It tastes exactly like it sounds: crispy marshmallows placed on top of a chocolatey, graham cracker crust. Pair that with a stout and you've got yourself a deliciously perfect meal.
This is one of our favorite Traverse City restaurants that never lets us down. Visit their website to learn more about their food and beer. The Filling Station is a great place to go for a casual, no-frills hangout spot that has nothing but fun and chill vibes to go around.
All of the Traverse City restaurants are delicious, unique, and equally worth visiting during your stay.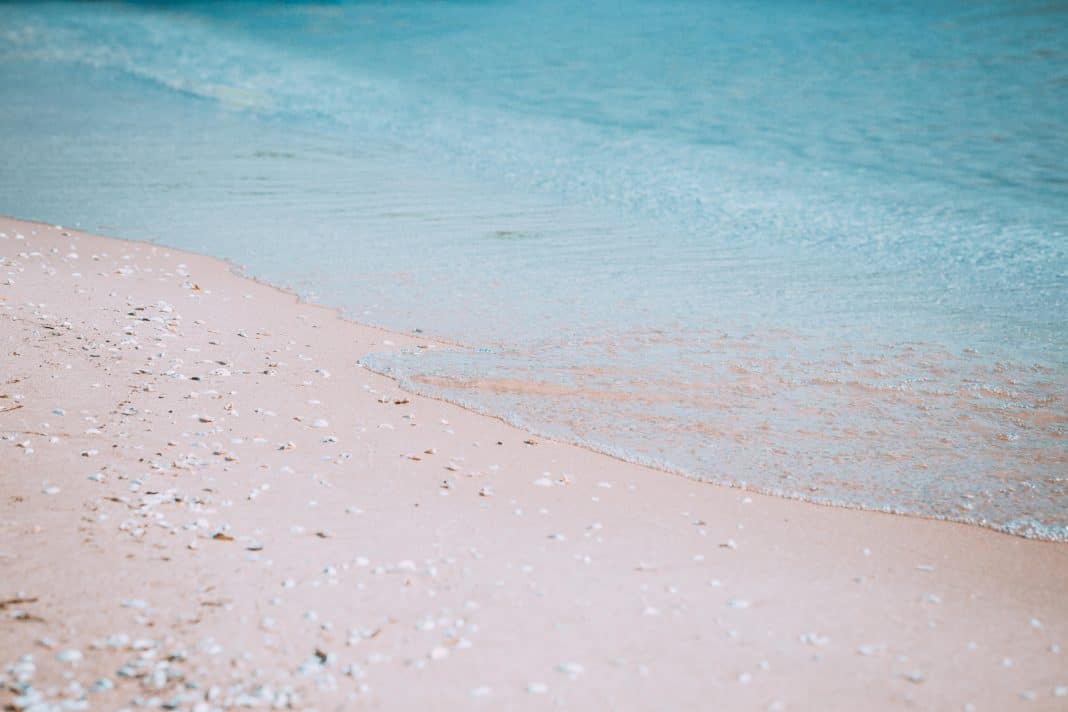 What's not to love about Traverse City restaurants? Each one somehow seems more unique and delicious than the last! It's no wonder the foodie scene has grown so much in Traverse City in recent years. Where else can you find a restaurant that does both Latina and Asian cuisine? Or so many places that are so dedicated to sourcing ingredients from local farmers and growers? Traverse City restaurants are special because they were founded based on a love the owners have for the city they call home.
There are some pretty incredible cities in Michigan. But for our money, Traverse City is one of the best – and its restaurant scene certainly trumps all the others! Book your ticket, pack your bags, and do yourself a favor by visiting this incredible place in Michigan's lower peninsula.
A trip to Traverse City, Michigan is one you (and your tastebuds) will never forget.
Related Article: 19 Best Restaurants in Detroit