Sure, Virginia is technically the state "for lovers." But for our money, Michigan should be at the top of that list. The endless amount of romantic getaways in Michigan is proof of that.
When non-Michiganders think of this state, the first thoughts that come to mind are probably long winters, the Motor City, the Wolverines, snow, and… more snow. But this Midwest state is made up of so much more than that. Michigan is rich in natural beauty, entrepreneurialism, creativity, academics, jobs, neighborhoods, community, and cultural experiences. Plus, Michiganders are some of the kindest people you're bound to meet while the lakes and national parks here will be rank among the most beautiful sites you've ever seen. As an added bonus, a lot of these destinations make for some of the most romantic getaways in Michigan.
Take it from somebody who has lived there: Michigan is a wonderful place to be. Sure, the winters are cold, but the serene snowfalls and hot breakfast sandwiches at Tim Horton's make up for it. From Ann Arbor to the Sleeping Bear Dunes, there are so many places in Michigan for you and your significant other to explore.
Continue reading, boys and girls. It's time to learn about some of the best and most romantic getaways in Michigan for you to visit.
1. Take a trip to Traverse City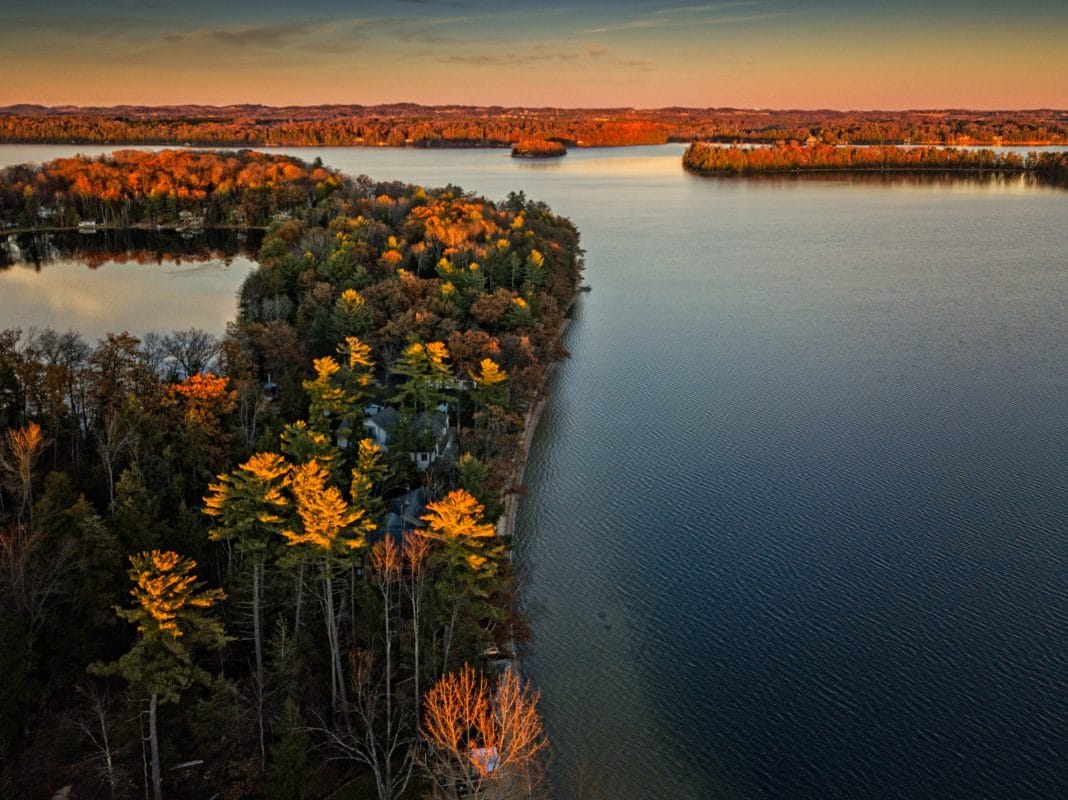 Traverse City is definitely on our list for one of the most romantic places to go in Michigan – or just one of the top ten places to go in Michigan in general. You're bound to find something you and your significant other will enjoy as it's a suitable destination for couples of all kind. It has a diverse mix of natural beauty, shopping districts, mom-and-pop style restaurants, friendly bars, water sports, and food. Fun fact: Traverse City is best known for its cherries. Seriously… They're the best cherries you will ever eat. Does that itself not make a good enough reason to go?
All you winos out there will be happy to know that the Traverse City region is a hotbed for wine. This is partly due to its close proximity to the Leelanau Peninsula, which is a beautiful buffer between the West Grand Traverse Bay and Lake Michigan. Between these two peninsulas, there are approximately 40 wineries that offer up great wines in beautiful settings. We recommend visiting Brys Estate Vineyard or Bowers Harbor Vineyards if you can. Picture this: you're watching a gorgeous sunset, the love of your life is sitting next to you, and you have a glass of wine in hand. What more could you ask for?
Traverse City also makes for one of the best romantic getaways in Michigan during the summer months. The restaurants along the water open up their outdoor seating which offers a beautiful view of Lake Michigan. Fun festivals – including the annual Cherry Festival – are happening every weekend. And since Traverse City is right along the water (as so many romantic getaways in Michigan are) there are plenty of water activities to embark on and sandy beaches to lay out on – whichever you prefer!
2. Mosey on over to Mackinac Island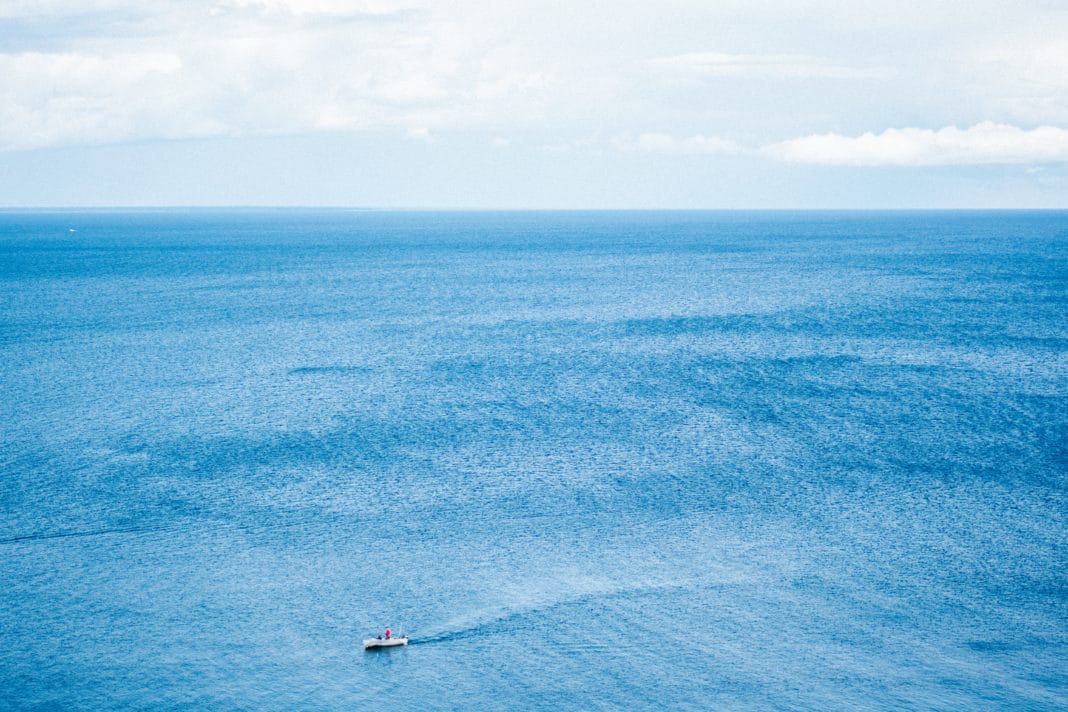 Mackinac Island is another one of those romantic getaways in Michigan that is chock-full of history, scenic views, and plenty of fun activities for couples to get wrapped up in. A trip to Mackinac Island will truly make you feel as though you have been transported back in time. The island – which is lined with cobblestone streets and full of old-fashioned shops – has an alluring Victorian-era vibe that will make you forget about the stresses of reality during your time there. Many don't know that Mackinac Island has a ban on motorized vehicles, so the only way for you and your loved one to travel is by foot, bike, or horse and buggy. It's these little details that take you away from the real world entirely.
If you have a sweet tooth, Mackinac Island is definitely the getaway for you. The island is renowned for its famous homemade fudge shops – they even have an annual fudge festival, the stuff is so good. Fudge at Mackinac Island is an integral part of its history, as fudge was first made on the island during the Civil War and has remained a staple of the Michigan destination ever since. Once you're done stuffing your face with sweet treats, you might want to explore one of the many outdoor activities Mackinac Island has to offer. They include hiking, kayaking, horseback riding, and more. For an island that is only 14 miles wide, it has a diverse range of activities to offer for both outdoorsy couples and loved ones who simply enjoy a relaxing, scenic stroll. Travel tip: the island tends to not be as crowded with tourists if you visit in late April to early May or from mid-September to late-October.
This destination truly makes for one of the most scenic, entertaining, and romantic getaways in Michigan. pack your bags and go now!
Related Article: ​Grand Hotel Mackinac Island Review: A Historic East Coast Stay​​​
3. Hop on over to Harbor Springs
Credit: Aaron Burden
If you and your significant other are searching for romantic luxury, Harbor Springs is one of the top romantic getaways in Michigan to consider. Harbor Springs is a small waterside town fed by springs that are just off of Little Traverse Bay and Lake Michigan. It's full of cute little inns and gorgeous waterside restaurants that make for the most relaxing, romantic weekend away.
The area offers an abundance of natural beauty, four seasons of outdoor activity and an array of cultural and culinary attractions. Traverse City also has an abundance of adorable, cozy, homey hotels and inns that make for the best home away from homes you could ask for on any of your romantic getaways in Michigan! One of our favorites is Legs Inn. Described as one of Michigan's "most unusual architectural marvels" by the Michigan Historical Commission, Legs Inn is recognized as a go-to historical destination. The grounds of the inn are beautifully landscaped with gardens and open green spaces, while its interior holds ornate wood sculptures and an assortment of rustic Native American decor.
Harbor Springs is also full of delicious local restaurants to try out, including Stafford's Pier Restaurant, The New York, and the Little Traverse Bay Restaurant. One of our favorites, however, is Small Batch at the Cupola. It's a small, hole-in-the-wall local spot with delicious food, lovely decor, and stellar service. It serves breakfast all day (we suggest trying out the Benedict's Garden or OhLaLaFrenchToastCasserole!) and on top of being a delicious restaurant, it has its own bakery and cafe! You'll find yourself coming here for every meal and gushing about this place to your friends once you get home from one of the most romantic getaways in Michigan.
Overall, Harbor Springs is a picturesque location along Lake Michigan that has something for couples to do every season, from hiking and biking in the summer to cross country skiing in the winter. Its diversity is what makes it one of our favorite romantic getaways in Michigan.
4. Step on over to The Sleeping Bear Dunes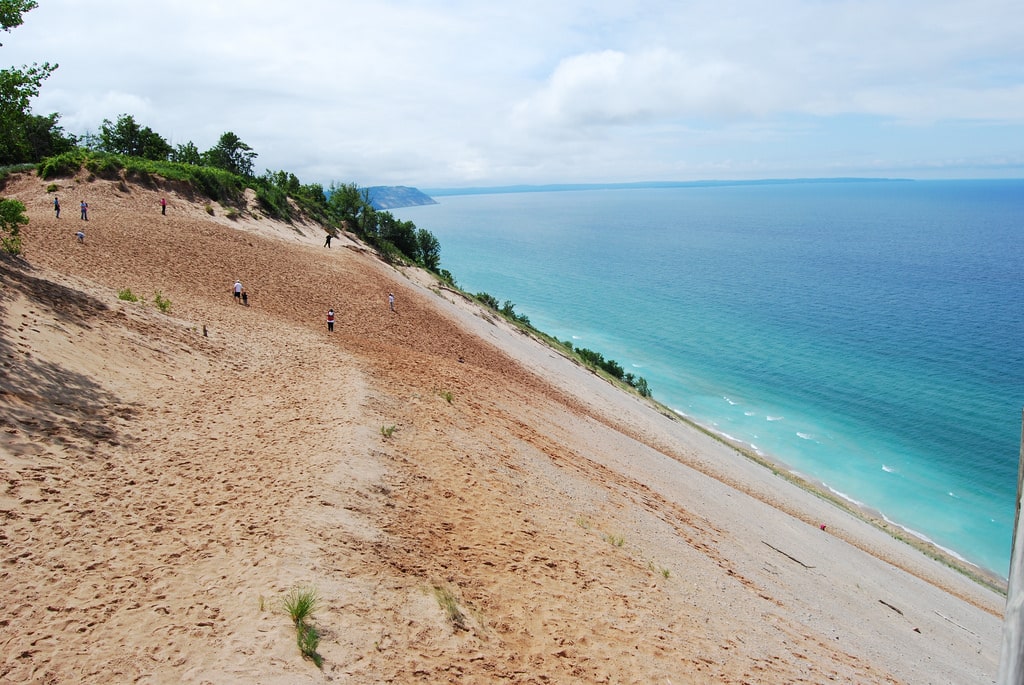 Credit: James Willcox
As far as romantic getaways in Michigan with natural beauties go, the Sleeping Bear Dunes is one of your best bets. The Sleeping Bear Dunes National Lakeshore, which encompasses a 35-mile stretch of Lake Michigan's eastern coastline, is a great place for couples who are looking to get some quality time with the great outdoors. Its most famous attraction is a 110-foot-high wall of glistening white sand that tourists climb for fun. The strenuous hike will take just 10 minutes and the view at the top will take your breath away – though be sure you read up on the Legend of the Sleeping Bear before making the climb. There are also plenty of forests and wooden paths to hike through and explore, including a hike to Empire Bluffs, a beautiful forest along a clearing of Lake Michigan. One of the park's special features to check out is the ghost forest, which has been buried and then uncovered by the ever-shifting sands.
The beaches at The Sleeping Bear Dunes National Lakeshore are some of the best beaches Michigan has to offer at any time of year. If you're tired after a long day outside but are feeling too restless to cuddle up in your cabin, consider enjoying a scenic drive along Pierce Stocking road. This 7.4 miles drive is open from late April to early November and features 12 stops and trailheads, including a wooden observation 450 feet above Lake Michigan with breathtaking views of the dunes.
The Sleeping Bear Dunes National Lakeshore is a staple vacation destination for Michigan families. It has also grown in popularity with the tourist crowd, so if you and your loved one are searching for romantic getaways in Michigan that won't be too crowded, it's worth booking a trip here in the winter months. Yes, it will be cold and there will be snow (it is Michigan, after all) but wintertime is also one of the most peaceful and serene times of year at The Sleeping Bear Dunes National Lakeshore. Have you ever tired snow shoeing or cross country skiing? No? Give it a go during your weekend away with the Sleeping Bear Dunes. This is a Michigan destination you will remember visiting for the rest of your life.
5. Head over to Holland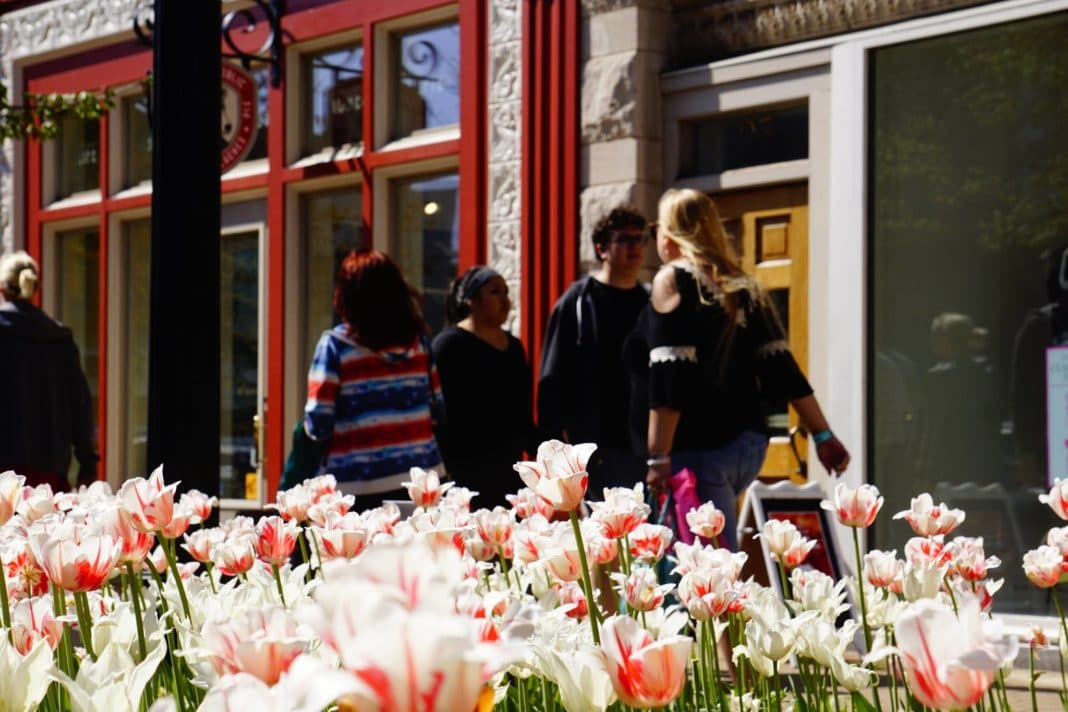 Credit: Tulip Time Festival / Facebook
Holland is one of our favorite springtime romantic getaways in Michigan. It's also a perfect place to visit if you and your significant other have been longing for a European vacation but have the budget for staying close to home. Founded by Dutch Calvinists in 1847, Holland is a hub of Dutch culture and tradition that happens to be smack dab in the middle of the American Midwest. Just like Amsterdam, Holland is home to dikes, canals, and even its very own authentic Dutch windmill. Similarly to the faraway feel you'll find in Mackinac Island, Holland makes for one of the best romantic getaways in Michigan for couples looking for a genuine escape from the rest of the world.
One of the top reasons to visit Holland in the springtime is for its tulips. Back in 1927, Holland, Michigan purchased 100,000 tulip bulbs from the Netherlands and these flowers still grow and bloom throughout the city today. The gorgeous parks and waterside views are patterned with colorful tulips that are pleasing to both the nose and the eye. If you plan your romantic Michigan getaway in the springtime, you might be lucky enough to come to Holland during its famous annual Tulip Time Festival, which is attended by over half a million people every year.
For a perfect day in Holland, start your morning at the Holland Farmers Market before spending an afternoon along the water at Holland State Park Beach. Afterwards, take a drive to mount Pisgah and stroll through the Windmill Island Gardens before eating your way through the Bowerman Blueberries Farm Market. Have we convinced you yet that this is one of the best romantic getaways in Michigan?
In conclusion: There is no shortage of romantic getaways in Michigan for couples to enjoy.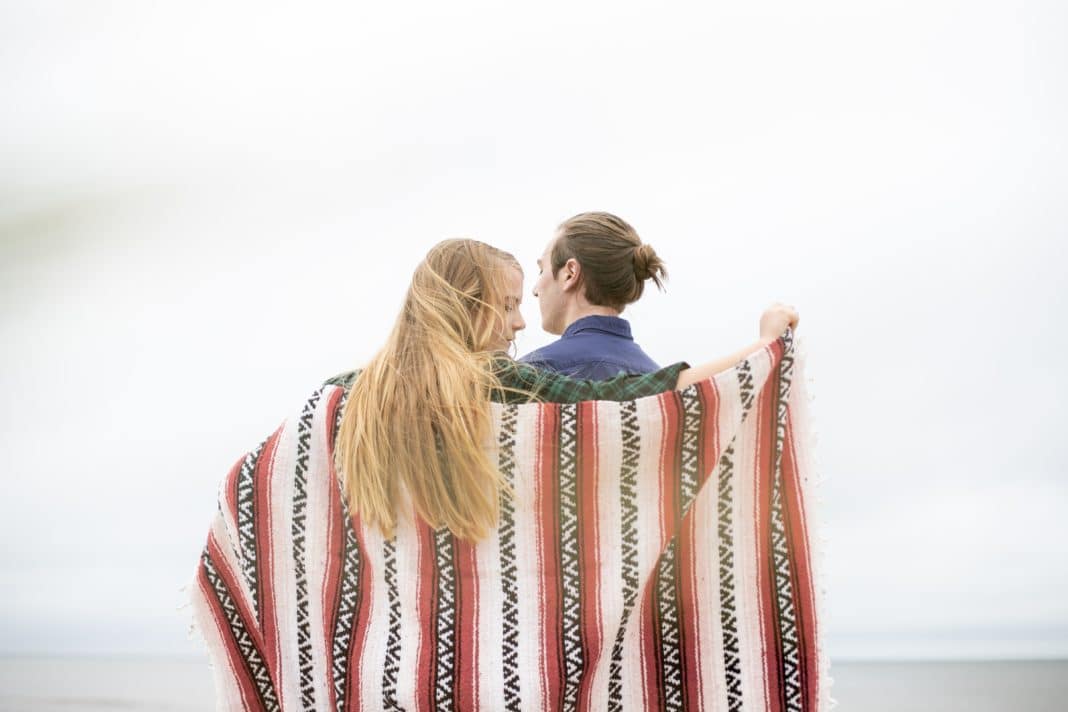 Whether you visit during the spring, summer, fall, or winter, the list of romantic getaways in Michigan is endless. Sure, winter may longer than most people would like in Michigan, but nothing beats freshly fallen snow on a cold winter morning. Besides, a Pure Michigan sunset is something you can experience no where else. From cozy waterside towns to resort-filled cities, Michigan has a place for every couple to escape to. That's probably why so many Michiganders find it hard to leave and why so many tourists feel drawn to visit every year. Take just one trip to Michigan and the beaches, lakes, woods, and waterfalls are bound to draw you in.
Hopefully this helped narrow down your list of romantic getaways in Michigan for you and your beau to escape to, though keep in mind this is just a handful of the cozy and romantic spots for you to enjoy. Michigan is, after all, for lovers of all kinds.
Related Article: ​21 Romantic Weekend Getaways in Illinois​​​