Learn about the best things to do in Japan before beginning your trip.
Japan has become an extremely popular travel destination, thanks to its gorgeous environments and exciting cities. The Asian location remains a top choice for travelers who enjoy learning about history and fascinating cultures. With various attractions found in this country, tourists visiting Japan will never feel bored as they explore the area. Since Japan contains countless unique sites to discover, travelers might not know where to start when they visit the islands. That's why we've curated a list of the ten best things to do in Japan during your vacation. Read on to learn about the top places to see and activities to accomplish while you're traveling through Japan.
Things to Consider Before You Go
Location
Every destination you visit will offer different kinds of environments and places to visit. Depending on where travelers go, they'll have the chance to see natural landscapes as well as busier metropolitan areas. Since travelers maintain differing preferences when they visit new locations, they'll want to consider the kinds of location they like. For instance, some travelers might enjoy spending all of their time hiking mountains or exploring the outdoors. This means planning trips to their travel destination's outdoors landscapes in order to have the best time. Conversely, certain tourists may appreciate learning about culture and thus want to visit towns and cities. In this case, travelers should consider booking trips to their location's coolest cities.
When you plan a trip to Japan, you'll have the chance to visit both natural landscapes and exciting cities. This destination allows tourists to enjoy every kind of environment during their trip. Some of the best things to do in Japan include touring the country's gorgeous outdoors attractions. From mountainous regions to lush forests, travelers who love the outdoors will appreciate Japan's stunning landscapes. At the same time, the Asian country maintains a vibrant and exciting culture as well as history. You could spend days exploring Japanese cities and learning all about its past and present. Just consider where you prefer to spend your time when traveling to new locations before booking a trip to Japan.
Time of Year
Whenever you visit a new destination, you'll want to think about when you plan to go. The time of year in which you explore your chosen location will affect the kinds of things you can accomplish. If you're interested in seeing lush green environments, you may want to visit your location during spring or summer. On the other hand, those who enjoy colder conditions will have to plan a trip when the weather grows cooler. Similarly, the activities you hope to do when visiting your travel destination may depend on the season. Extreme weather patterns might force travelers to rearrange travel plans, causing frustrations and changes in traveling priorities. As such, travelers will want to know the ideal time to visit their travel location before embarking on a journey.
If you're interested in coming to Japan, consider the time of year you plan to visit. This location offers differing kinds of attractions for tourists to see depending on the season. For example, if you hope to appreciate the famous cherry blossoms, you'll have to visit during March or April. The spring months will also offer warm and breezy weather. Those who want to go skiing should plan to visit during the winter. The best things to do in Japan often involve exploring the outdoors, so the weather conditions play a big role. Travelers should also note that the spring often remains the most popular time to visit Japan. Accordingly, avoid traveling there during those months if you don't like crowds. You'll want to take into account personal preferences when deciding on the ideal time of year to visit Japan. 
Cost
Travelers on a budget know how difficult it can be to find affordable things to do when visiting new places. Sometimes, it seems that travelers must fork over tons of money simply to have fun while exploring their chosen destinations. Additionally, paying for accommodations and flights may have already affected your budget. Thankfully, you can find cheap and even free things to do no matter where you choose to visit. While you might need to spend extra to enjoy certain activities, most destinations let travelers have fun and save money. In this manner, travelers may want to think about what they're willing to spend when planning a trip somewhere exciting.
Those hoping to stay on budget when they travel will find Japan an ideal location to visit. Though you may have to spend more on flights and accommodations, the destination offers many inexpensive activities to accomplish. You could head outdoors and explore natural landscapes without paying tons of money. Travelers might also explore city streets and try cheap food from various vendors. However, those on strict budgets should know that Japan remains a somewhat pricey place to visit. You'll also need to consider popular times to visit Japan if you want to save on accommodations and airfare. The best things to do in Japan may end up costing a little more than you'd hope to spend.
Here are the ten best things to do in Japan.
1. Hike up Mount Fuji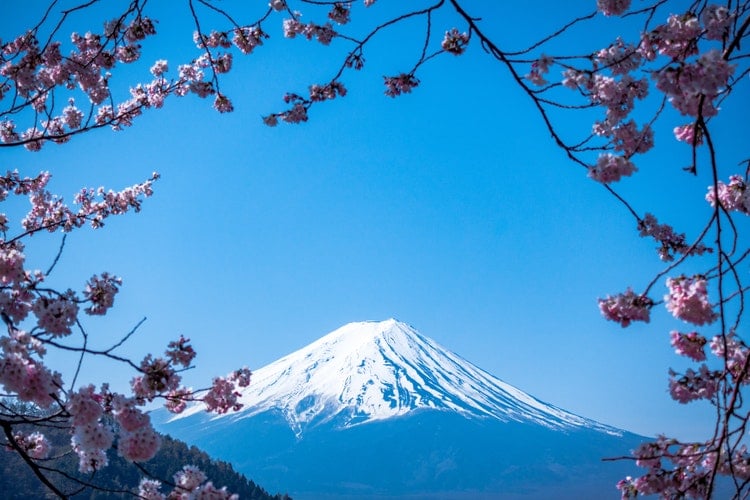 Travelers who enjoy exploring the outdoors will want to take a trip to Mount Fuji. Climbing this famous mountain should be at the top of your list of best things to do in Japan. The gorgeous UNESCO World Heritage Site stands high above Japan, appearing impressive and stunning. If you decide to hike Mount Fuji, you'll have the opportunity to see the landscape from a whole new perspective. When you stand at the peak, you may feel in awe of the stunning environment below. Those who want to cross this activity off their bucket list should plan to visit Japan from July to September. This remains the optimal time to climb up Mount Fuji, as the weather will be the most agreeable then. You can hike the mountain in warmer, milder conditions instead of experiencing the snow and rain.
2. Wander through the shops on Takeshita street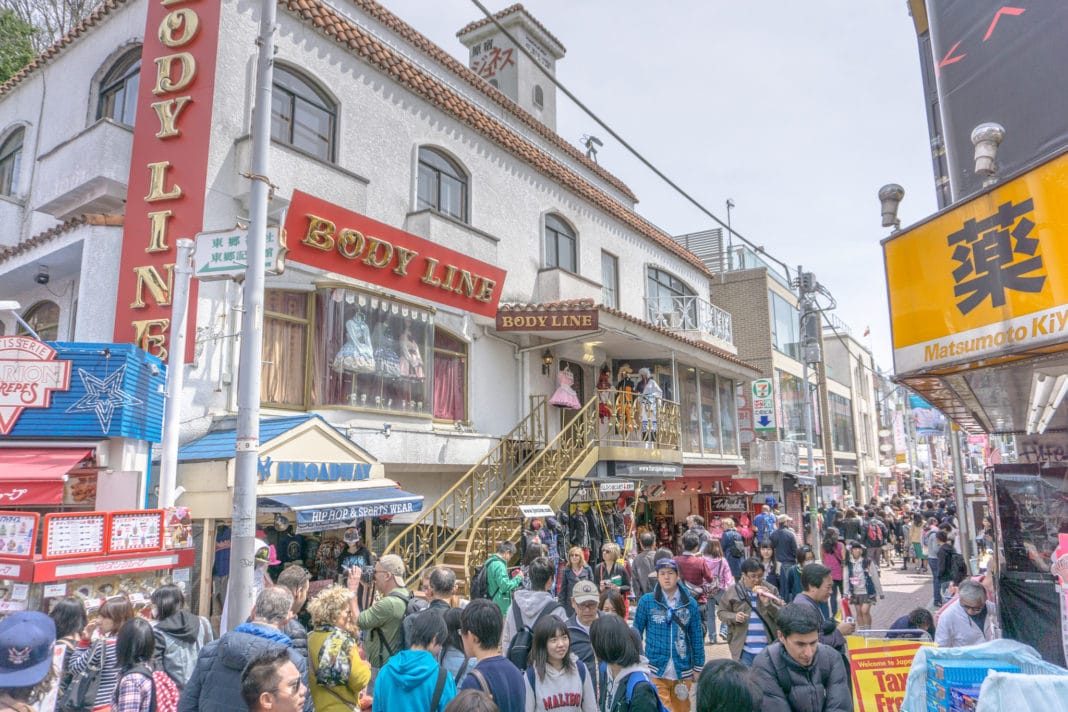 Credit: IQRemix
Those who enjoy shopping will love exploring Tokyo. This Japanese city offers travelers the chance to discover some truly unique finds. If you're planning to visit Tokyo but don't know where to go, consider heading to Takeshita street. The area, found in Harajuku, remains extremely popular among both tourists and residents of Tokyo. You can step inside countless stores and purchase a variety of goods, from interesting souvenirs to cool accessories. Travelers who appreciate fashion will especially like exploring Takeshita street, as the region remains known for its clothing stores. If you're trying to figure out the best things to do in Japan, think about visiting this street. The location provides countless fun things to see and do when you explore it. Harajuku station remains nearby, so you can easily travel to the area from other sites.
3. Appreciate the beautiful cherry blossoms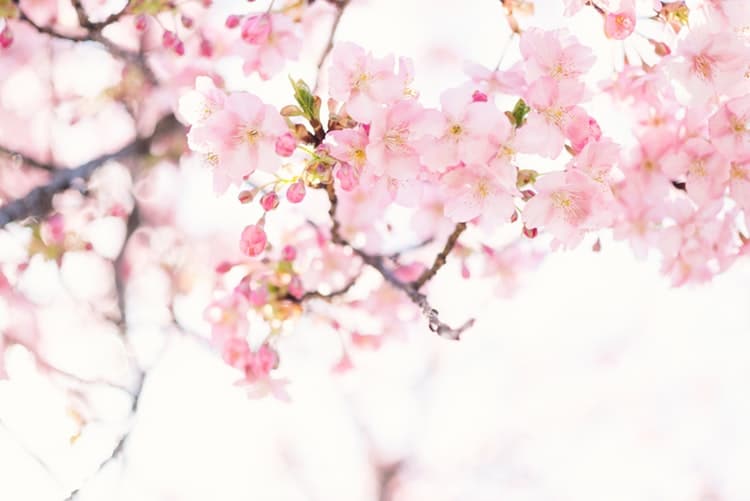 One of the best things to do in Japan involves seeing the country's cherry blossoms when they bloom. When tourists plan a trip to Japan, appreciating the cherry blossoms remains an extremely popular activity. You could head to the trees and eat and drink amongst fellow travelers. Be sure to also visit the blossoms after the sun goes down, as they appear even more beautiful at night. Since the cherry blossoms don't remain in bloom for long, you have to catch them while you can. During the months of March and April, you'll find the cherry blossoms at their peak. This means if you want to see the gorgeous natural attraction, plan to visit during the spring. Of course, those who plan to travel in the colder months may have to skip out on this activity.
4. Visit Sensō-ji Temple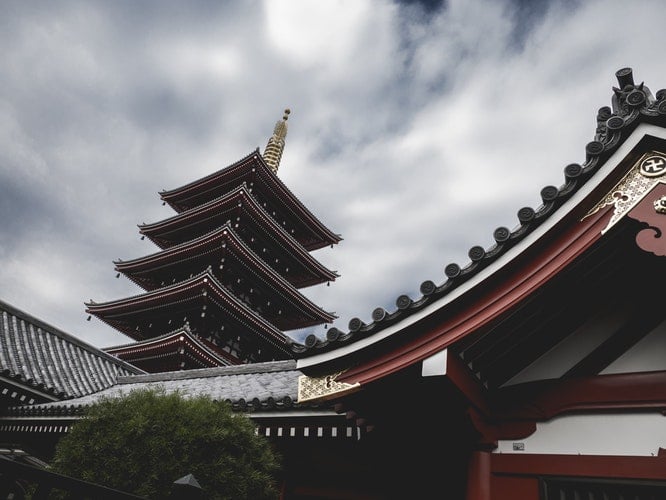 Japan contains a number of awe-inspiring temples throughout its lands. This means that no matter where you stay when in Japan, you'll most likely have a temple nearby to visit. Those who appreciate history will love heading to the coolest and most stunning temples in Japan. If you want to feel as if you've stepped into the past, visit Sensō-ji Temple. The striking structure remains a popular temple to visit when tourists come to Japan. Sensō-ji Temple, an ancient Buddhist temple, can be found in Asakusa, Tokyo. As Tokyo's oldest temple, the site maintains a long and impressive history. The temple was built to honor Kannon, the goddess of mercy, and houses an image in her honor. Among the best things to do in Japan, visiting this temple remains a top choice. First-time visitors to Japan will not want to miss out on heading to this fascinating attraction.
5. Eat Japanese ramen at Menya Saimi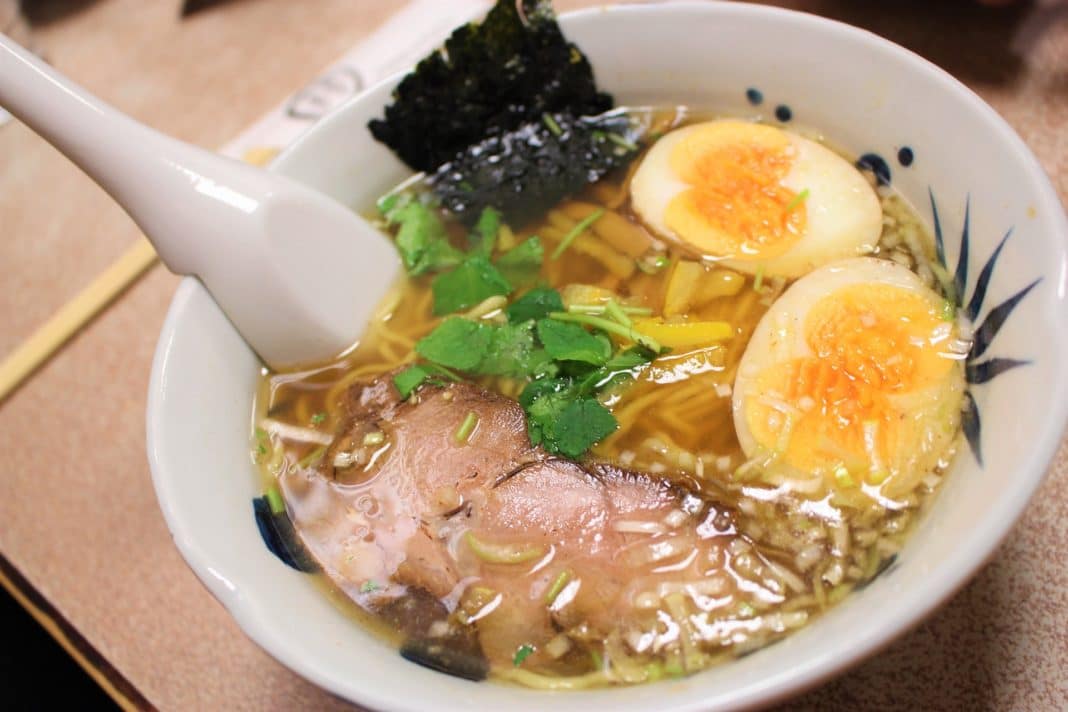 Travelers who consider themselves foodies will especially appreciate the dining scene in Japan. The destination maintains a reputation for serving some of the best food in the world. If you come to Japan, you'll have the chance to try some truly amazing dishes. While you can order a variety of plates here, consider trying a bowl of Japanese ramen. This noodle dish represents one of the most popular things to eat in Japan. Those who want to try the very best Japanese ramen should head to Menya Saimi. This restaurant serves top-notch ramen, remaining considered by some as the best ramen restaurant in the country. As such, eating a bowl of ramen at this restaurant represents one of the best things to do in Japan. Once you enjoy your meal, you'll understand why the dish maintains such a famous reputation.
6. Take a ride on Hakone Tozan Railway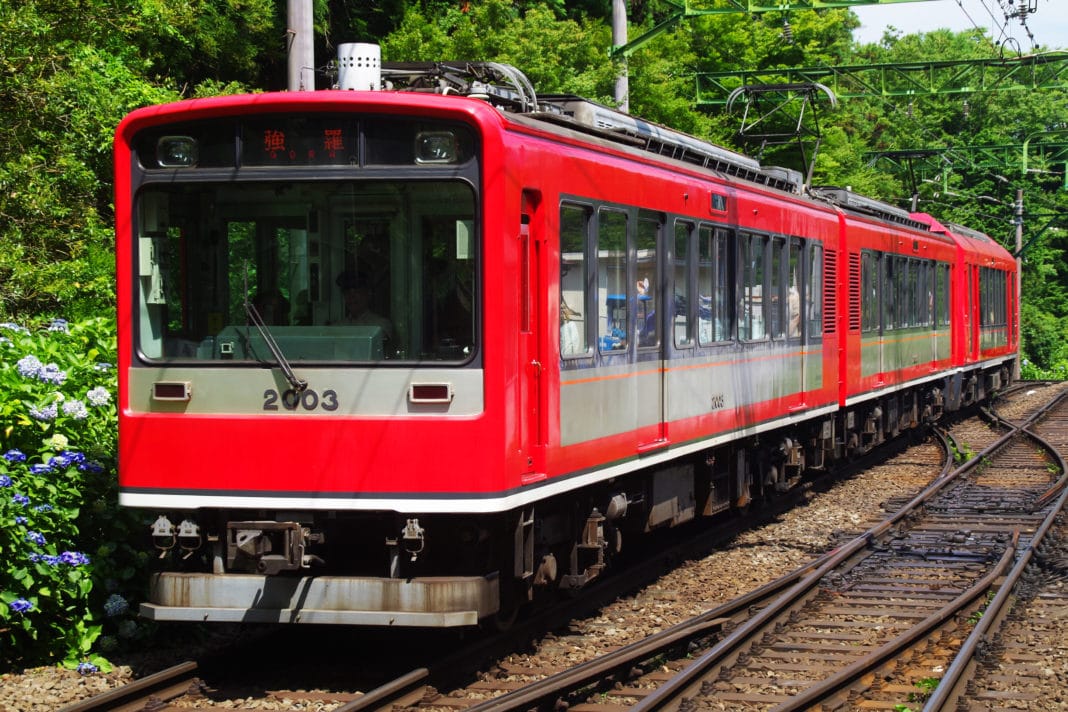 Credit: Nagara373~jawiki
Those who want to sit back and enjoy their environment should take a ride on the Hakone Tozan Railway. This mountain railway allows travelers to gain some incredible views of Japan. As you sit and stare out the window, you'll see gorgeous landscapes passing by. The trains on the railway travel within lush valleys, across various bridges, and through dark tunnels. If you take the train ride from Hakone-Yumoto to Gora during June, you'll get to see gorgeous flowers blooming. All you have to do is enjoy the journey as the train takes you to new and fascinating destinations. In this manner, riding along this railway remains one of the best things to do in Japan.
7. Explore the historic Himeji Castle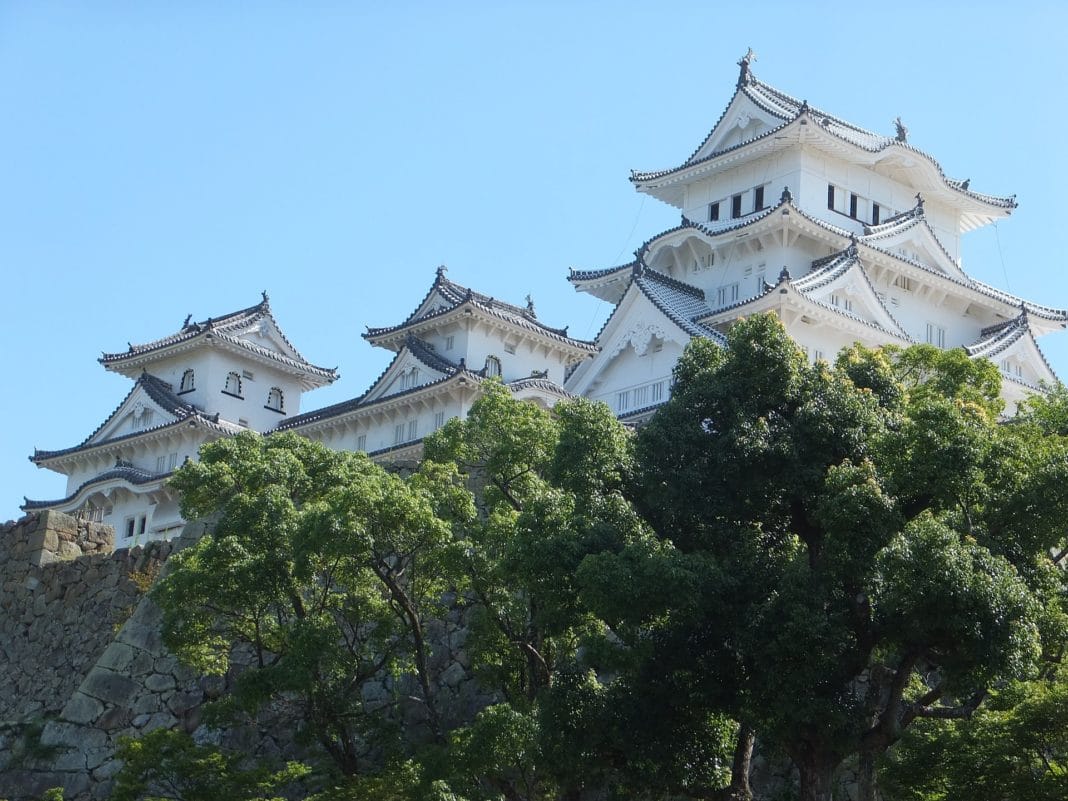 When you come to Japan, you'll find the area contains more than a few impressive castles to explore. However, if you want to visit a truly spectacular attraction, head to Himeji Castle. This structure, one of the largest and most popular castles to visit in Japan, remains a must-see attraction. Himeji Castle remains a top example of 17th century Japanese architecture. As such, those who appreciate architectural marvels will definitely want to visit this structure. The immense outer white walls have protected the castle for centuries. The white colored structure, nicknamed "White Heron Castle," appears majestic in comparison to other typical buildings. On our list of things to do in Japan, visiting this castle remains near the top.
8. Feed monkeys at Iwatayama Monkey Park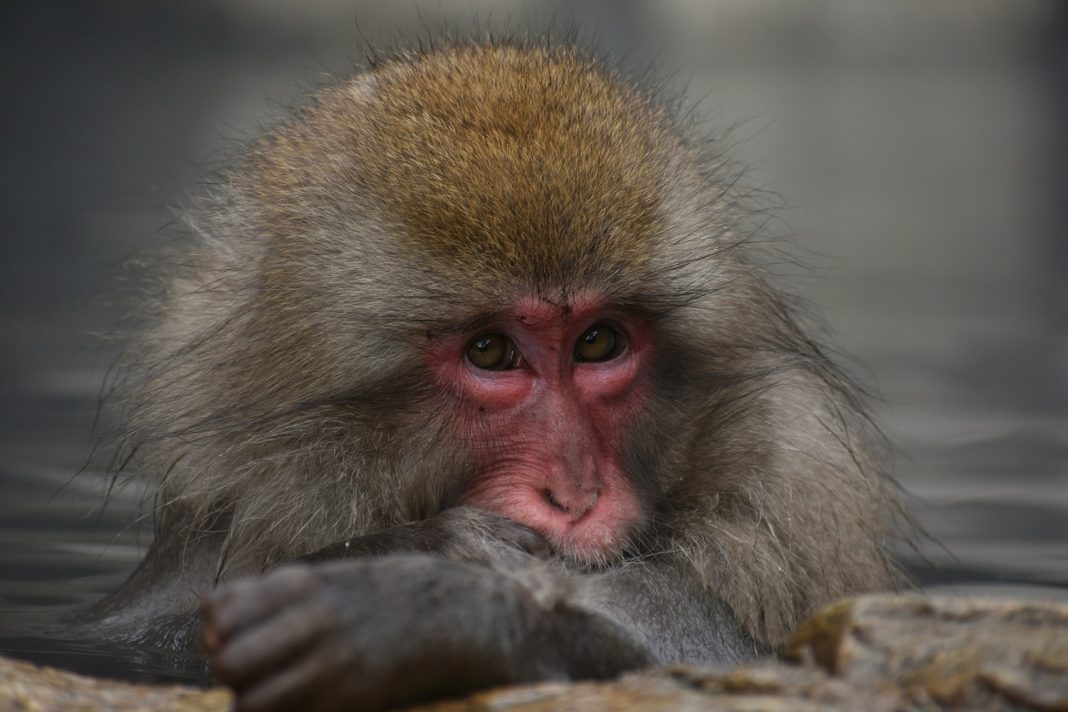 Animal-loving travelers will want to book a trip to Iwatayama Monkey Park. This destination allows travelers to wander through the area and interact with the wild monkeys. The location, found in Kyoto, remains ideal for those who want to see Japanese wildlife. Over 100 monkeys reside in this park, so you can easily interact with many of the animals. You won't have the chance to do this anywhere else around the world. The monkeys will come up to you and let you feed them as well. Birds and deer also call this park home, letting travelers witness other creatures native to Japan. This park, located in Arashiyama, also offers gorgeous views of the city from its mountainous location.
9. Sunbathe on a beach in Okinawa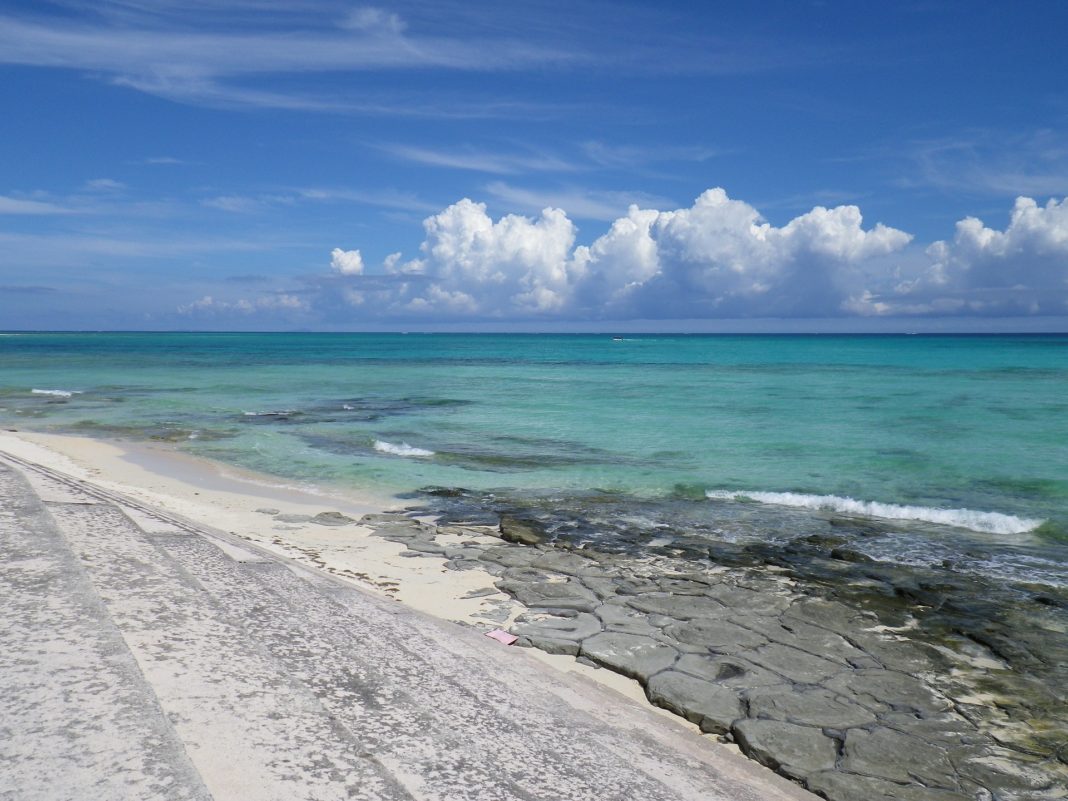 Around the world, travelers may find a variety of beach locations. The beach remains a popular vacation destination, thanks to soft sands and the lure of the ocean. If you plan a trip to Japan, you'll also find gorgeous beaches to explore. Those who would rather spend time outdoors rather than in cities will definitely want to visit a Japanese beach. Since the country maintains a number of sandy spots, travelers may not know exactly where to go when they travel. Travelers hoping to walk along stunning beaches should plan a trip to Okinawa. Okinawa's main island maintains over 100 beachy sites to visit. The warm climate and beautiful blue waters in Okinawa additionally make the area ideal for outdoors explorations. Accordingly, heading to an Okinawa beach represents one of the best things to do in Japan.
10. Rejuvenate at an onsen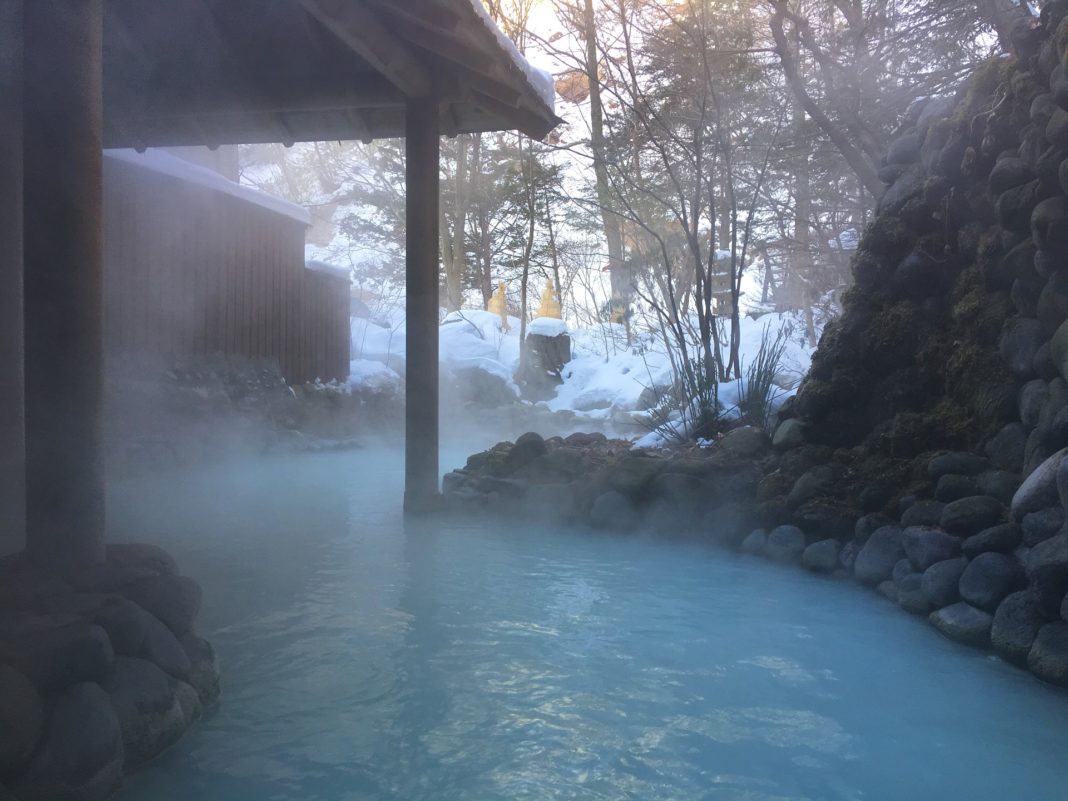 Every traveler prefers to accomplish certain things during their vacations. Many tourists might like to partake in a variety of activities when they travel. They may want to remain extremely active, never stopping when they explore various different sites in the area. However, other travelers might enjoy some relaxation during their visits to new spots. Those who plan a trip to Japan will find it easy to unwind in the Asian country. If you want to feel rejuvenated during your Japanese vacation, book a visit to an onsen. Onsens refer to the bathing facilities situated around hot springs. Both residents and tourists alike come to onsens in order to relax and cleanse their bodies. The warm and soothing waters will let travelers sit and remain calm for a few hours. Those who want to escape the hustle and bustle of city life will especially appreciate the relaxation offered by onsens.
Accomplish the best things to do in Japan during your vacation.
Every kind of traveler can appreciate the attractions that may be found in Japan. The island nation remains a top choice for tourists interested in seeing a variety of sites. When you come to Japan, you'll have the chance to see stunning natural landscapes as well as vibrant metropolitan areas. Historical sites as well as cultural attractions also abound here, so travelers will always have something to see or do. With our list of the ten best things to do in Japan, you can craft the perfect Japanese travel itinerary. Be sure to consider this article as you start planning your ideal vacation to Japan.
Related Article: 15 Interesting Facts About Japan: Know Before You Go