Discover the top things to do in Knoxville when you visit.
Whenever you travel to a new destination, figuring out where to go can be a challenge. Every location offers travelers a variety of activities to accomplish. This means deciding on specific plans proves difficult in many circumstances. If you decide to visit Knoxville, Tennessee, you may find yourself overwhelmed by the number of things to do. This Southern U.S. destination remains ideal for those who love the outdoors as well as learning about history. With so many places to see and activities to accomplish, you might not know how to start your Knoxville adventure. That's why we've created a list of the 15 coolest things to do in Knoxville. You'll understand exactly how to explore the city after reading our article below.
Things to Consider Before You Travel
Environment
Travelers interested in exploring new locations may have a variety of preferences when it comes to environments. Some traveler love trekking through outdoors landscapes, soaking up the sun and enjoying the fresh air. Others might like to relax on the beach, or simply go shopping in a city. At the same time, certain travelers might want to spend time in both outdoor and urban landscapes. This means that travelers should think about where they prefer to explore when booking trips somewhere. If you know exactly where you'd like to visit, you'll end up having a better travel experience.
Since travelers often explore in groups, you may also have to accommodate for a variety of tastes. In these instances, figuring out travel plans ahead of time can assist you greatly. You won't have any anxieties or frustrations when travelers fail to see their preferred locations. Similarly, those who have to consider their distance to certain spots may also want to plan ahead. For example, if you're staying in the city, you may not require transportation to and from nearby attractions. However, those who book accommodations in more remote areas may need to consider how to visit other sites. Those hoping to wake up and walk along the sands should obviously think about staying nearby the beach.
Atmosphere
Most people have differing opinions about the best places to visit. You should think about this aspect of your travels too before planning an itinerary. For example, the atmosphere of the place you visit can affect your experience. Some travel atmospheres remain loud and energetic, like busy cities and towns. Many travelers feel at home in these kinds of environments, as they love the excitement and hustle and bustle. This kind of vibe may also be enjoyable for those who like to visit shops and restaurants during their travels. You could experience the culture of a location by enveloping yourself in the local atmospheres. On the other hand, some travelers prefer peaceful areas that allow for relaxation or contemplation. Sites such as the countryside or quiet villages might remain ideal in these instances.
If you're looking to book a trip to Knoxville, you'll find a variety of atmospheres to choose from. The best things to do in Knoxville will depend on your specific tastes. As such, you should research the city to find your ideal vibes and energies. While the center of the city might remain exciting to some, that atmosphere may be overwhelming to others. However, the destination also contains a number of gorgeous outdoors landscapes, so you can escape to a quiet spot.
Type of Activity
When you decide to go somewhere new, you'll have to think about the exact things you'd like to accomplish. Often, travelers have a huge list of things they'd love to do during their vacations. However, not everything can be accomplished all at once. Sometimes, you'll have to sacrifice certain goals in order to accommodate for others. This means you may need to prioritize your top travel goals before planning an itinerary. At the same time, most destinations offer an array of cool sites and activities to pursue. You could explore the central parts of cities, checking out the various shops and restaurants. Or, you might spend a day wandering through parks or forests in order to witness all kinds of wildlife. Those who prefer to remain active might have different travel goals than those who prefer to relax as well.
The coolest things to do in Knoxville include an array of unique activities. You could spend all day exploring the wilderness, checking out the trees and local fauna. Travelers might also consider embarking on a hike through a beautiful park. Conversely, those who like to hang out nearby urban locations could wander through the shops and restaurants in Knoxville. While there, travelers might step inside dining venues and try some amazing Tennessee fare. Or, those with a knack for learning may enjoy visiting historical attractions. Since Knoxville contains many unique historical spots, you won't run out of cool places to visit.
Cost
If you're constantly worried about budgeting for travel, planning ahead of time can alleviate some anxieties. Most travelers have some idea about how much money they'd like to spend when journeying some place new. Certain travelers may try to travel on a smaller budget, hoping to save money for future endeavors. On the other hand, some travelers might have no qualms about spending lavish amounts of money during their trip. As such, not everyone will agree on how to spend their funds when traveling. This means you may want to consider all the costs you might deal with during your trips. Accommodations and transportation can easily add up if you're not too careful. Similarly, paying for expensive food and drink means less money for other travel goals.
Those who want to stay within their budgets may do so when visiting Knoxville. This area of Tennessee doesn't maintain a reputation for having costly food or activities. Accordingly, you can accomplish many of your desired goals when you visit this destination. While some activities may cost you, you can locate a number of inexpensive things to do in Knoxville. Instead of blowing your whole travel budget in one place, you'll have more money to spend on future vacations.
Here is our list of the coolest things to do in Knoxville during your trip.
1. Explore House Mountain State Park
Credit: Brian Stansberry
Those who love to explore the outdoors will definitely want to make a journey to House Mountain State Park. This lovely area remains ideal for hiking and backpacking adventures. As such, visiting this gorgeous outdoors landscapes represents one of the best things to do in Knoxville. You could wander up the trail at this state park while enjoying the fresh air and views. Once you get to the top, you'll be able to see the breathtaking natural scenery below. If you pack your lunch, you might even enjoy a satisfying meal staring below at the land. Since the hike can be a bit steep, those wary about making the journey may want to skip this activity. However, even if you don't hike to the top, you could still gain amazing views of the world around you.
2. View the exhibits at the Knoxville Museum of Art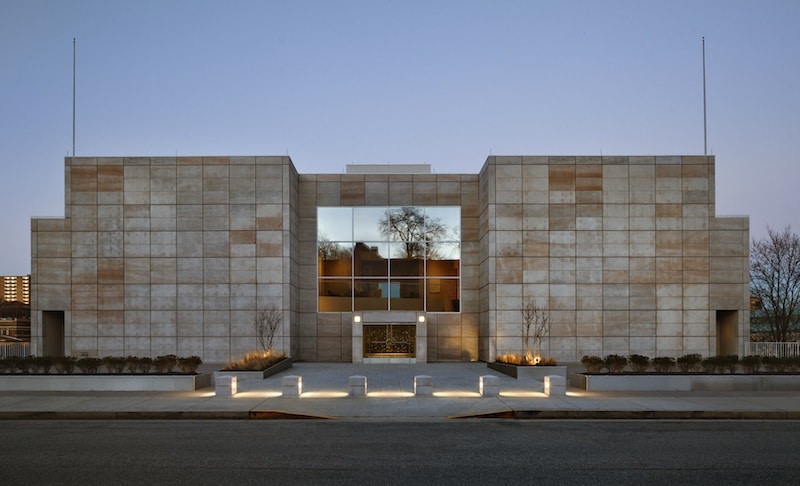 Credit: Knoxvillearts
Travelers interested in appreciating local culture should stop by the Knoxville Museum of Art. At this unique location, you could spend hours wandering through the various art exhibits. You'll find a variety of different artworks here, from the contemporary to more traditional. Historical pieces, taken from the Tennessee area, allow tourists to appreciate local culture. Visitors of all ages can enjoy viewing the pieces of art and the skill involved in crafting them. Families with young kids could let their children roam through the museum while parents view the art slowly. Interactive areas provide children with entertainment once they grow bored with the art. A small deck also offers a lovely view of the Worlds' Fair Park. Visiting this museum remains one of the top things to do in Knoxville on a rainy day.
3. Wander through Market Square
Credit: jill, jellidonut… whatever
While you're in Knoxville, be sure to take a walk through Market Square. This historical area remains a popular location for tourists and Knoxville residents alike. If you decide to visit Knoxville, Market Square should be at the top of your list of must-see sites. Filled with shops and restaurants, Market Square contains a number of exciting venues to visit. Travelers who consider themselves foodies will want to visit as many dining spots as possible here. During certain parts of the year, tourists can enjoy live music and Farmer's Market. This means you could bring all your fellow travelers along and spend time listening to the tunes or visiting vendors. If you happen to have brought a furry friend with you, feel free to bring him along too. The area remains dog-friendly, so pets abound when you go.
4. Watch a play at Tennessee Theatre
Credit: Brian Stansberry
Those who love to be entertained during their trips to new places should consider heading to the Tennessee Theatre. This unique spot in Knoxville remains ideal for enjoying a play and relaxing. As such, watching a play at the Tennessee Theatre represents one of the top things to do in Knoxville. Established in 1928 for showing films, this site maintains a fascinating history. These days, the theater remains one of the region's top facilities for the performing arts. Tourists rave about the performances they've seen at this entertainment venue. Bright costumes, fun acts, and excited performers make the shows spectacular for visitors to see. When you come to this location, you can appreciate the modern technologies as well as preserved historical features. If you're bored on a weekend night, head down to the theater to watch a show.
5. Walk the trails of Ijams Nature Center
Credit: megan hopkins
As mentioned previously, Knoxville contains numerous stunning outdoors locations to explore. One such site includes the Ijams Nature Center, a place for wandering and hiking. Various trails throughout the center provide the perfect pathways for enjoying nature. You could spend an entire day simply trekking through the grass and viewing your surroundings. Visitors love the lush green environment and the fresh air as they wander around. Many tourists also bring picnic food in order to have a meal amid the lovely environment. Trails along the river allow visitors to appreciate the clear water as they pass. Fascinating wildlife will also be visible anywhere you walk. Those traveling to Knoxville during the spring and summer will especially love the blooming environment. As one of the coolest things to do in Knoxville, visiting this center should be a priority.
6. Visit the University of Tennessee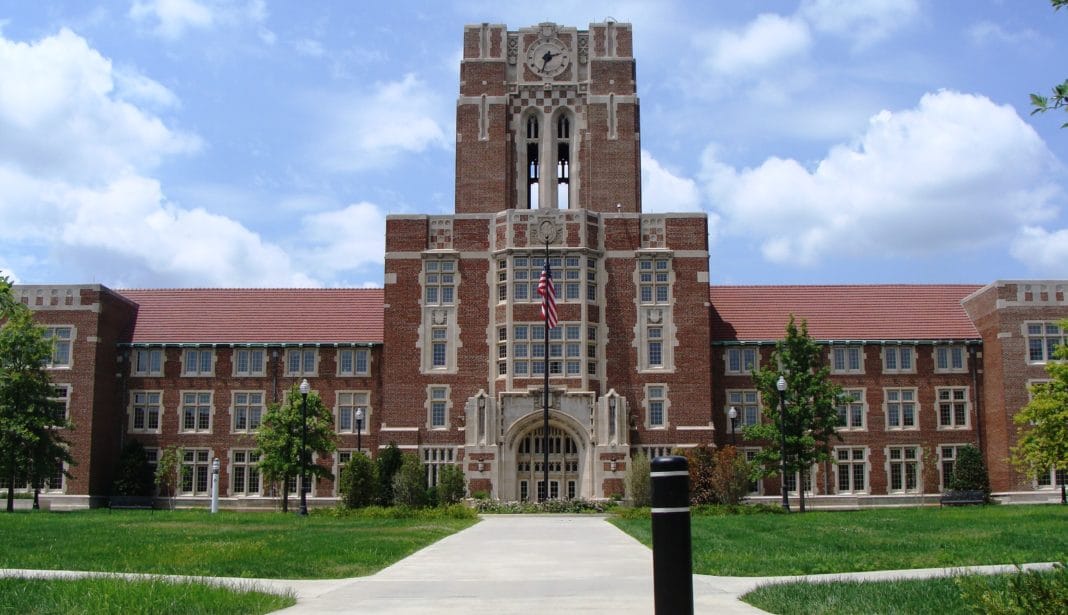 Credit: Nightryder84
You don't have to be interested in attending college to have fun while visiting the University of Tennessee. Travelers hoping to explore new and interesting sites will love wandering through the campus of this school. The campus remains beautiful to visit at any time of the year. Fall might be the most beautiful though, as the leaves on the trees change colors. Various dining venues and school buildings remain visible as you walk along and enjoy the view. Sports fans will want to try and watch a game here. Football represents a top sport, though others, like hockey, remain popular as well. Travelers will also find a number of hotels and other accommodations within the area. This means the university represents a convenient site to visit for those who stay nearby.
7. Learn about Knoxville at the East Tennessee Historical Society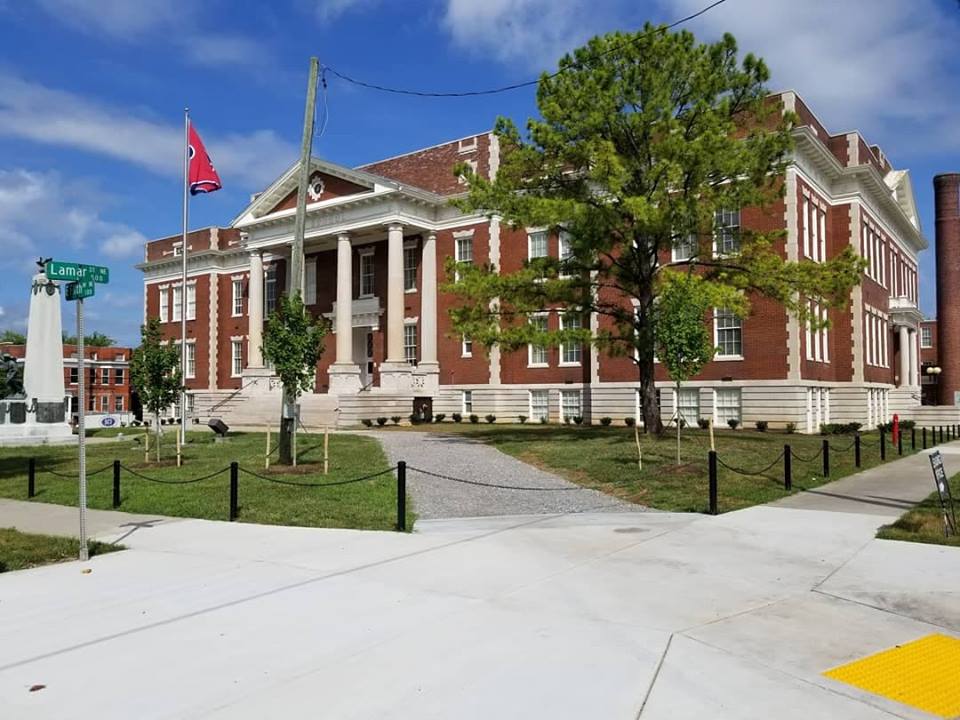 Credit: East Tennessee Historical Society / Facebook
Any travelers with a penchant for learning about history may want to visit the East Tennessee Historical Society. At this site, you can read about the local region when you explore the various exhibits. Permanent exhibits about Knoxville allow travelers to read about the region at any time. Various other exhibits that change periodically mean you can always find something interesting to learn about. Video, audio, and other kinds of interactive entertainment ensure you don't grow bored while here. However, you won't need to wander all alone throughout the building. Knowledgeable tour guides can tell you everything you want to know when you arrive. Since the museum remains somewhat small, you can explore the entire location in around an hour. This means you can have plenty of time to explore and then continue on your adventure through Knoxville.
8. Bring picnic supplies to Lakeshore Park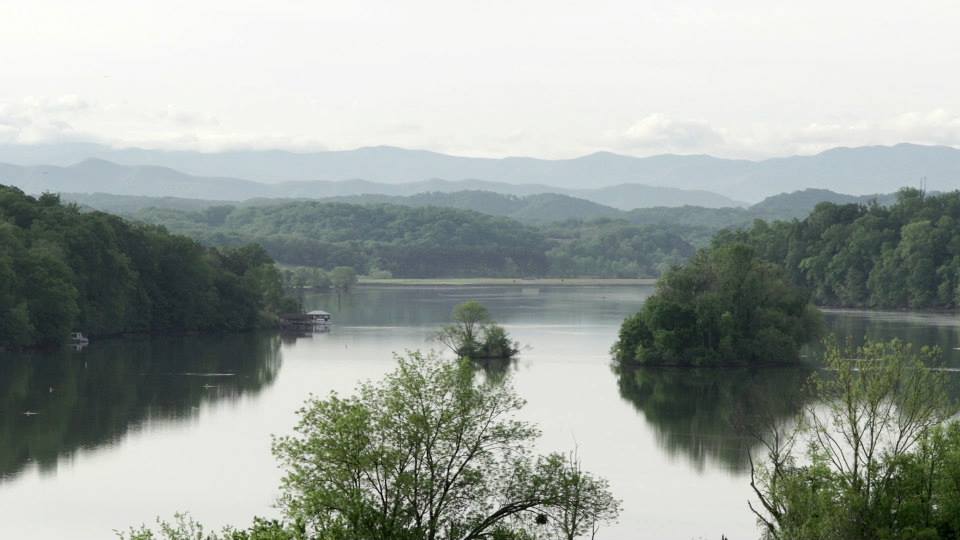 Credit: Lakeshore Park / Facebook
If you're interested in spending a lovely afternoon outside, head to Lakeshore Park. This amazing site in Knoxville remains ideal for enjoying the outdoors. That's why having a picnic at Lakeshore Park represents one of the coolest things to do in Knoxville. You and your family can pack an amazing meal and carry it along for the journey. When you arrive in the lush environment, you'll feel in awe of your surroundings. The gorgeous water will provide a picturesque view as you eat as well. As you sit and munch on tasty snacks, you could stare out at the blue waters in serenity. Travelers may lay on the green grass, or rest on benches throughout the space. A playground even allows children to wander when they grow bored of sitting down with their parents.
9. Step into the past by visiting James White Fort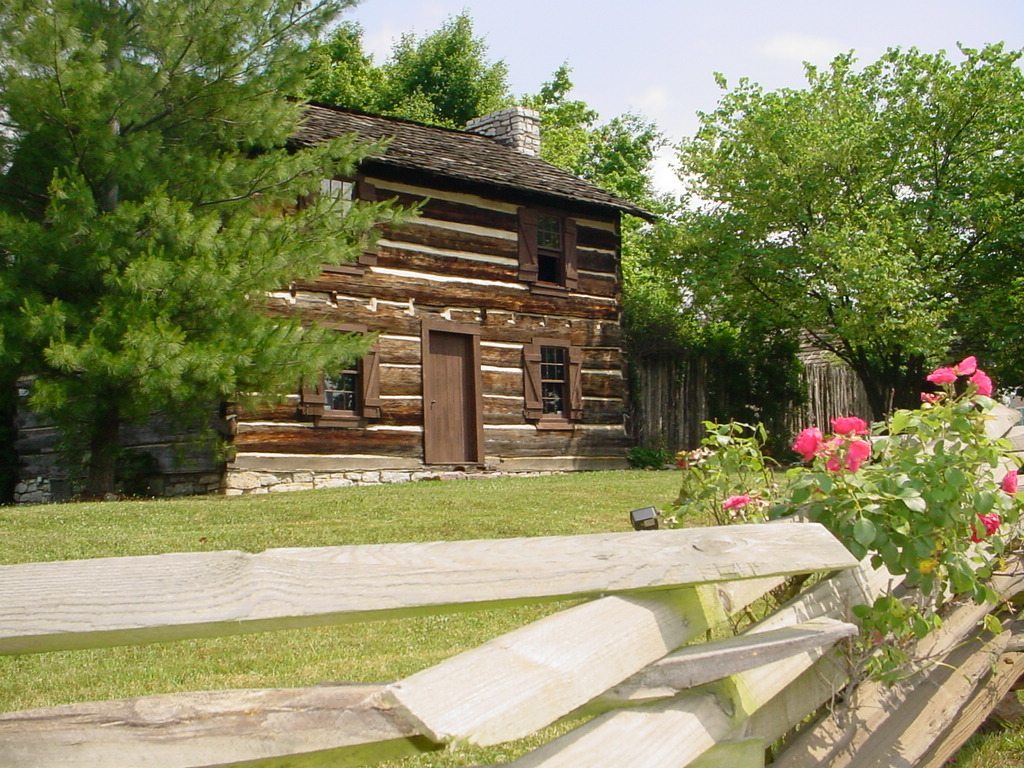 Credit: James White Fort
Knoxville remains home to a number of fascinating historical sites. The James White Fort should be at the top of your must-see list if you love to visit historic locations. As one of the coolest things to do in Knoxville, you won't regret visiting this fort. This wooden structure was once home to the founder of the city of Knoxville. When you enter the building, you'll have the chance to view the dwellings of this historic figure. Visitors who step through the space feel as if they've entered the past. The small space may make you wonder what it was once like to live there. Staff working at the site remain extremely knowledgeable, ensuring tourists can learn all about the space. You may wander through the fort, or ask questions about the history of the building.
10. Try the whiskey at Knox Whiskey Works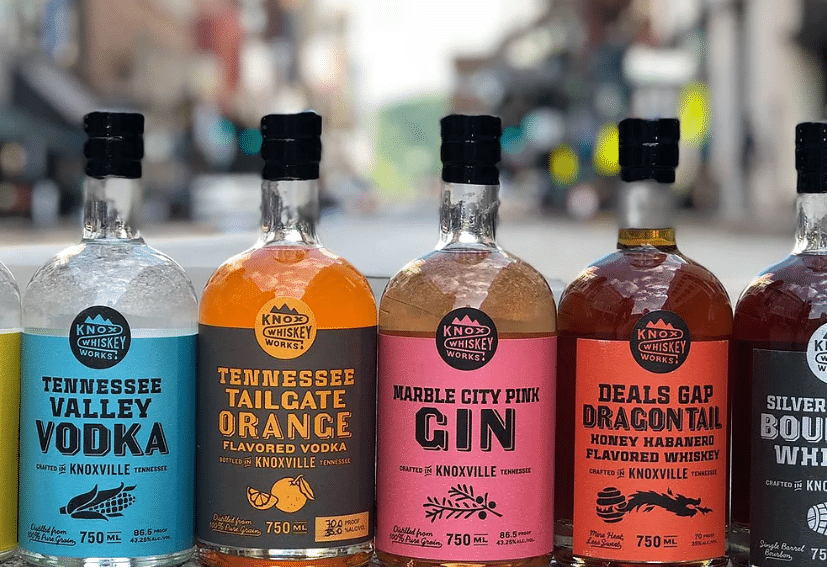 Credit: Knox Whiskey
Whiskey fans who happen to visit Knoxville may want to consider visiting the Knox Whiskey Works. The distillery maintains a reputation in the city for crafting some truly delicious spirits. If you're in the downtown area, you'll find this spot an easy site to visit. Though the distillery remains somewhat small, you can taste a range of delicious drinks. Stop by after dinner and you can enjoy a few hours of tasting different whiskeys. When you come here, you may find a new favorite type of the drink. Those who don't want to try the whiskey straight may also order cocktails. A variety of items on the cocktail menu will appeal to almost any traveler. One favorite drink includes the orange vodka, which many reviewers raved over. Some also loved the drinks prepared with coffee flavors.
11. Gain new perspectives inside the Sunsphere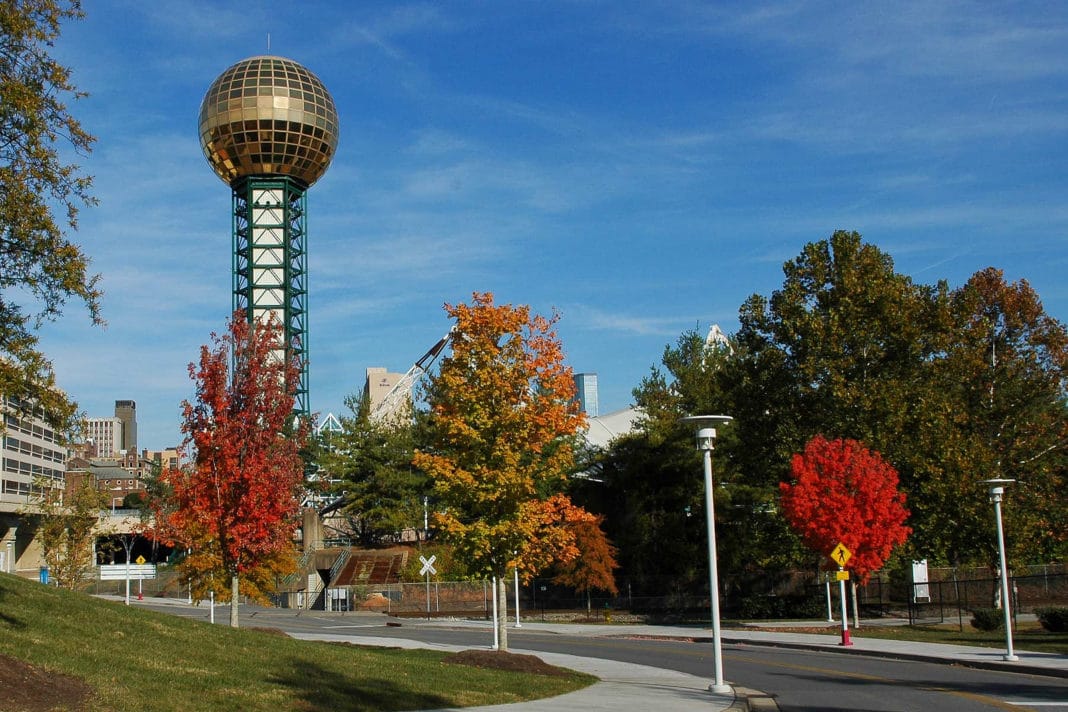 Credit: Knox County Government
Taking a journey up the Sunsphere represents one of the best things to do in Knoxville. This unique attraction allows travelers to gain unparalleled views of the city. The 300-foot tower was originally built in the 1980's as part of the World's Fair. As such, if you're afraid of heights, you should think about skipping this activity. However, you could still appreciate the immense structure from on the ground. Since you don't have to pay to ride the Sunsphere, travelers on strict budgets will appreciate this activity. Accordingly, riding this attraction remains one of the top free things to do in Knoxville.
12. Go fly fishing on Little River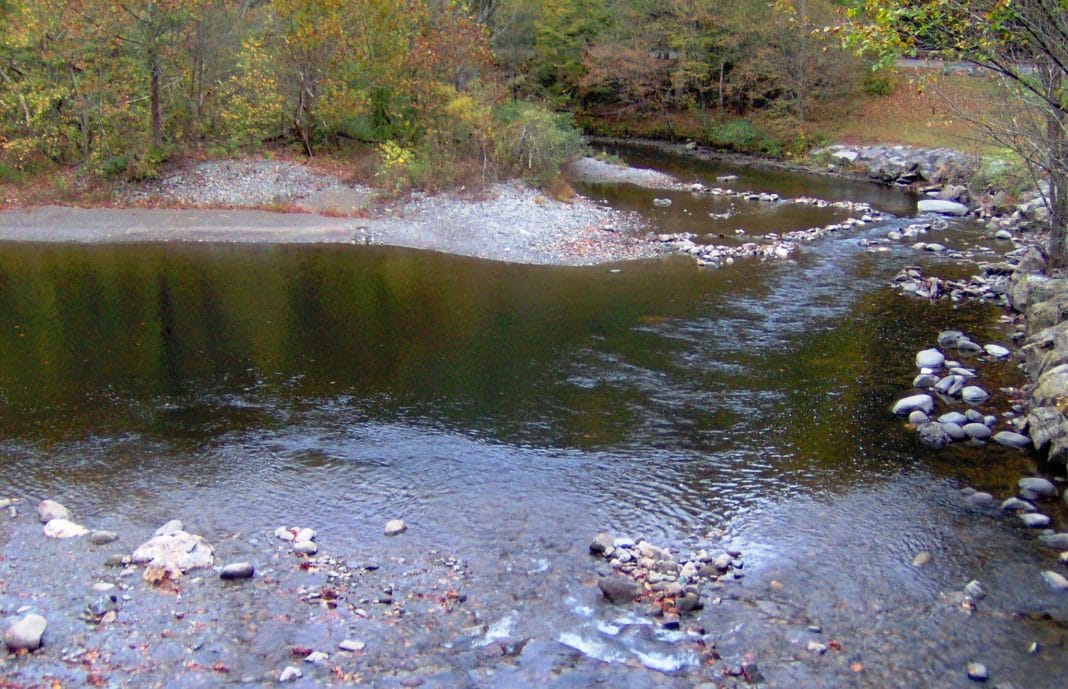 Credit: Brian Stansberry
Travelers who enjoy wáter sports may like go partake in a fly fishing adventure along Little River. The stunning river provides the ideal location to try and catch some fish. If you've never gone fly fishing before, you'll find Knoxville the perfect place to start. The 60-mile river in Tennessee contains many areas for travelers to practice fishing. Many parts of the river exist in proximity to the stunning Great Smoky Mountains National Park as well. This means you'll have amazing views of the scenery as you stand and wait for a bite.
13. Discover fascinating creatures at Zoo Knoxville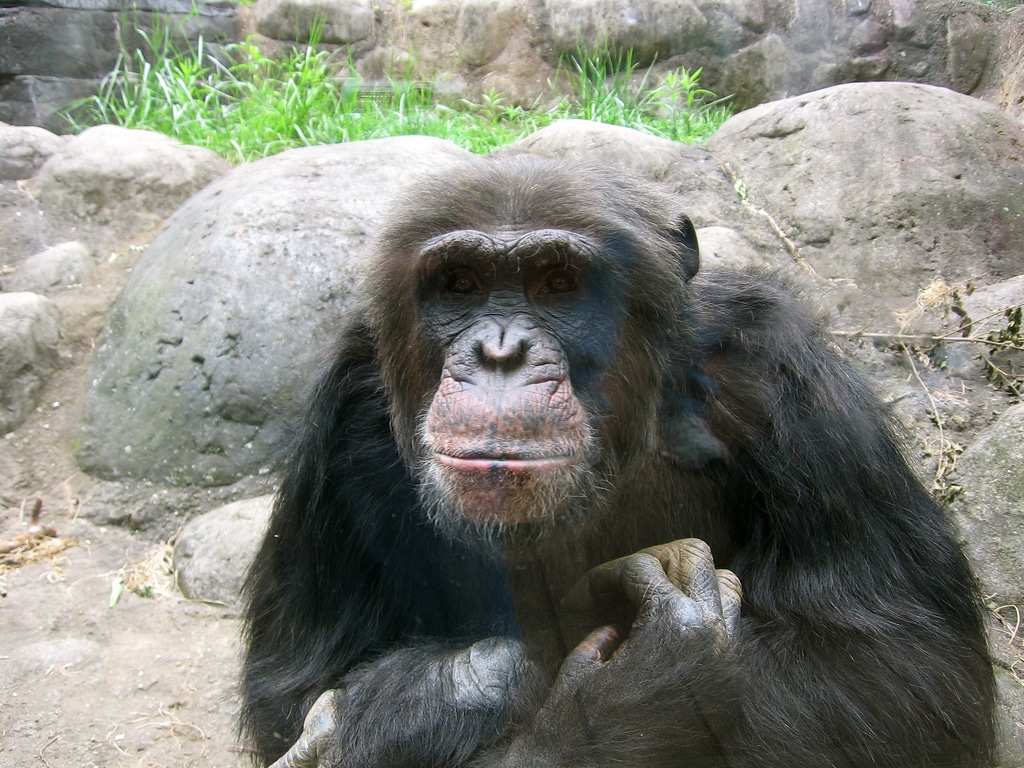 Credit: The_Gut
Children and adults alike will have fun exploring the exhibits at Zoo Knoxville. This zoo contains a number of animals that will fascinate you. You could see creatures you've never witnessed in real life before. If you're not sure what to do on a weekend, consider taking a few hours to step through this zoo. Exploring the entire area may take around three to four hours, so plan accordingly. You can see all kinds of creatures, such as monkeys, lions, giraffes, and elephants. Those with youngsters may also appreciate the petting zoo and play areas for kids. If you get the season pass, you can save money as well. The zoo also remains fun to visit at almost any time of year. However, do know that during fall and spring break, the zoo grows busy due to time off school for students.
14. Enjoy beer at the Schulz Brau Brewing Company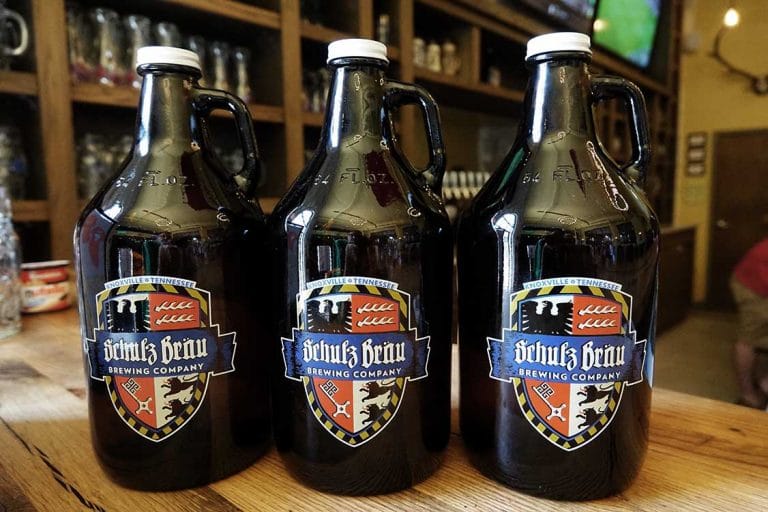 Credit: Schulz Brau Brewing Company
Beer-loving travelers might want to take a visit to the Schulz Brau Brewing Company. This fun location provides the perfect place for stopping and enjoying a drink with friends. You could order a number of different brews here, each with their own distinct flavor. Instead of sticking with your favorite beer, consider trying a new kind. Additionally, the Schulz Brau Brewing Company serves tons of delicious German dishes. After working up an appetite, you can order a variety of plates to share among fellow travelers. The large space often builds up crowds at popular times, making it ideal for those who like loud, vibrant environments.
15. Taste local fare at the Knoxville Farmers Market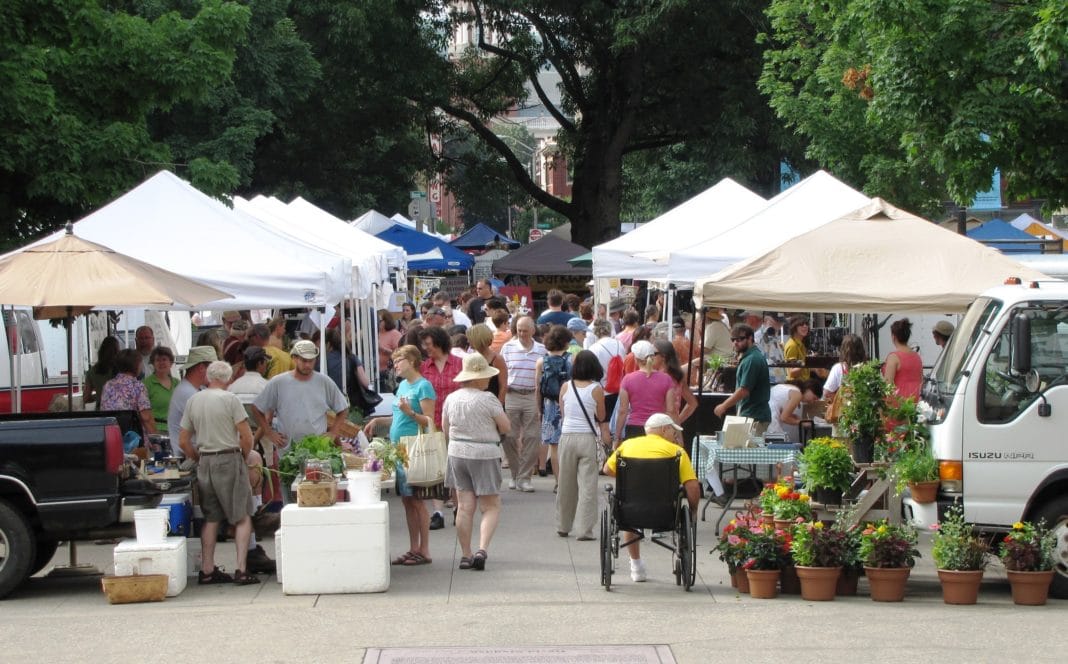 Credit: Brian Stansberry
Travelers who consider themselves foodies should make sure to stop by the Knoxville Farmers Market. When you come to this event, you'll have the chance to visit various unique vendors. The people who come to the farmer's market will be happy to tell you all about their wares. You could try a huge range of different snacks and drinks as well as crafts when you come here. Local creations remain the items of choice when you arrive at the market. Instead of eating at one restaurant during your stay, you could stop by the market and taste various treats. You and your fellow travelers could step through the area and purchase various tasty dishes. If you're in the downtown area already, you'll even find this market easy to reach.
Find out how to accomplish the best things to do in Knoxville.
If you don't know where to go when you visit Knoxville, planning an itinerary may be challenging. Since the Tennessee destination contains a range of fun activities to accomplish, deciding on just a few may be difficult. From gorgeous outdoors spots to unique historical attractions, every traveler will find something to love about Knoxville. After having read our article, you'll know the exact places to see when you arrive. Thanks to our list of the coolest things to do in Knoxville, you can plan your ideal Tennessee adventure.
Related Article: Visit Chattanooga, Tennessee's "Gig City"