Wondering what the best places to visit in Louisiana are?
Deep in the south is the home of Mardi Gras and Creole cuisine. But what more does Louisiana have to offer those visiting? I will take you through a few of the best places to visit in Louisiana to help you get the most out of your trip! From the beloved New Orleans to Alexandria, the inspiration of music, culture history, and food help make this state an ideal place to vacation.
1. New Orleans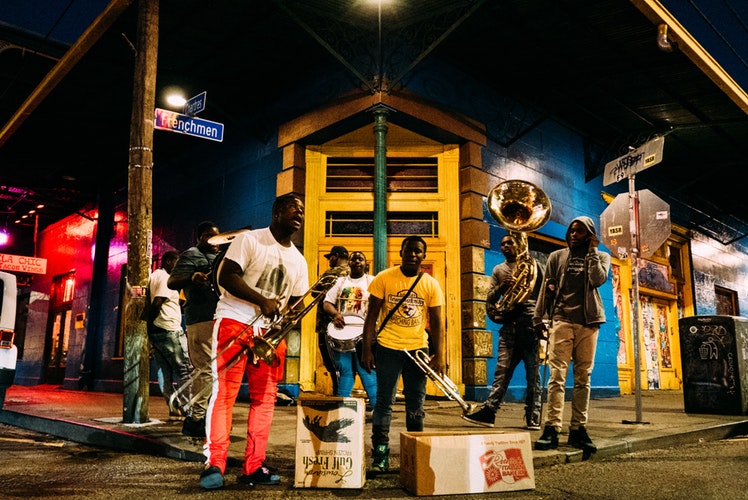 New Orleans
French Quarter
New Orleans is a personal favorite of mine because of how much she has to offer. We will begin our exploration of New Orleans by diving into all the French Quarter has to offer. The French Quarter has everything you need for a good time, from lodging to shopping to music. Founded in 1718, she has been named the oldest neighborhood in New Orleans. Because of this, she has an incredible amount of history. The French Quarter is a great place to visit for lovers and those longing to explore mystery and culture. Having an adventure in the French Quarters is a blast from the past. With her old-world architecture ingrained in the details of every building, church, and museum, you will be breathing in years of culture and history. Explore history at the Cabildo, or take a jazz cruise on the in the Mississippi River in the Steamboat Natchez. Whatever you do, remember to take in every moment of this old and beloved city.
Double Plantation Tour
Take a Double Plantation Tour (purposefully named because you are instructed to choose two of three tours) and visit old plantation homes on the Mississippi Riverfront. There are three plantations to tour. The Whitney Plantation has a special focus on slavery. You will get the history of this event and be able to deeply pay respects to those who suffered the terrible and twisted history of slavery here. Those who take this tour all attest to having a heart wrenching and moving experience seeing what it was like for those whose backs these plantations were built on.
The Laura Plantation explores the history of Creole Louisiana from the perspective of Laura's extensive and detailed writings about those who lived, worked, and slaved here. You will step into the story and experience it as if it was happening with you it. Laura's Plantation holds the award for "Top Travel Attraction in Louisiana" making this attraction a must-experience. Oak Alley Plantation is known for its beauty. It is heavily photographed and admired. In fact, many major motion pictures have been filmed in this setting!
Orleans Grapevine Wine Bar & Bistro
Orleans Grapevine Wine Bar & Bistro has over 375 wine bottles to choose from. This will give you an indication you need that this is a restaurant who is looking to please its guests. They have perfected the art of hospitality and have been considered one of the Top Rated Restaurants in New Orleans, which is no surprise since they have been around since 1808. It was originally built for the first Creole restaurant in the city. Though this building has had renovations done, the essence of its history still exists here. Their meals are fresh and locally inspired, which is exactly what you are looking for when trying to get the best all-around experience of what the culture has to offer. Just in case you needed a further reason to eat here, let me tell you a bit about their bacon bar! Get free bacon with your drinks. Could this get any better? Orleans Grapevine makes sure to keep it's menu short and sweet. They have salads, petit fair (appetizers), delicious entrees and desserts.
2. Baton Rouge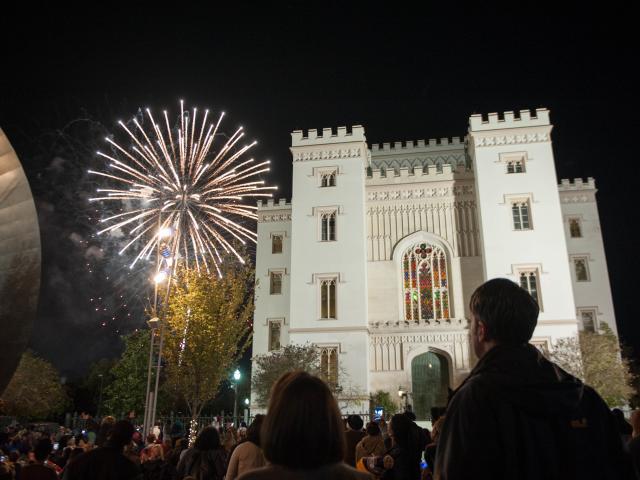 Credit: Visit Baton Rouge
Capitol Park Museum
A fun starting point as we dig into Baton Rouge is the family movie night showing of Princess & The frog at Capitol Park Museum. The museum gives families a chance to come together for one day in December and celebrate the Louisiana culture portrayed in this animated Disney movie! This movie gives all the Louisiana vibes and it will get the kids (and let's be honest, some of the adults) excited about all Louisiana has to offer!
Blue Bayou and Dixie Landin'
Next up on our list is the Blue Bayou Water Park and Dixie Landin' a coaster park. These two are a water park and a theme park in Baton Rouge where families can gather together to experience fun and thrills. The prices for both parks are affordable and the excitement is endless, especially for the kiddos. Dixie Landin' has a wide range of rides to roller coasters, giving everyone in the family (from the smallest to the tallest) something fun to choose. Blue Bayou has many different water slides as well as a lazy river.
Shaw Center for the Arts
Shaw Center for the Arts is a non-profit organization that is a museum, theatre, and arts complex all in one. Their goal for the beautiful center is to bring people together through the arts and through beauty. They seek to inspire and join humanity with what they do here. Whether you are here to explore the museum or see a show, there is no shortage of options when it comes to the Shaw Center.
Rural Life Museum
One of the best things about visiting Louisiana is the rich history she holds. The Rural Life Museum will take you back in time to experience what life was like in the 18th and 19th centuries living in Louisiana.
Mall of Louisiana
On your vacation, get some shopping done! The Mall of Louisiana is a huge shopping area with more than 160 stores. I have spent entire days here with family shopping, eating, watching movies, and browsing. It is a beautiful mall to visit in-between your encounters with history and adventure in Louisiana.
3. Lafayette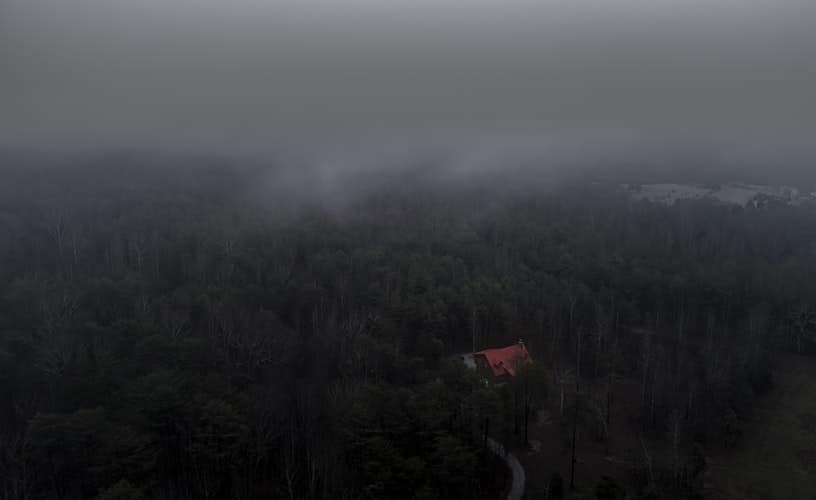 Lafayette
Vermilionville
Vermilionville is open to the public six days a week. This attraction been around since 1990 and has gained tourist attention in recent years as it preserves history. They have all types of historical homes and churches to give you a blast from the past. While you are at Vermilionville, you will learn about the crafts and trades of the times as well as have the opportunity to learn about "Acadian, Creole and Native American cultures". Every Saturday there is a weekly Cajun jam session with great musicians in the area and dancing every Sunday! These are just a few of the many activities Vermilionville offers to bring the community together with culture. They have had over 60,000 visitors if this is any telling of how beloved this attraction is. If you are planning to make a visit to Vermilionville, plan to participate in a guided tour on the first and third Saturday of every month.
Rêve Coffee Roasters
Rêve Coffee Roasters are different from the rest. The founders believe every cup of coffee has a story of how it got there that goes further than we can see. They also believe every person who holds a cup of coffee has a story. The roasters pride themselves on the freshness of their in-house roasted beans, as well as their Cajun roots. The word Rêve is a French for dream. The founders want to bring people together to dream and storytell. They are dedicated to coffee here. You can rest assured that you will be offered only the best coffee is you are a coffee snob far away for your loved coffee shop back home. Their featured coffee flavors are berry, chocolate, nutty, and spice, so there is a little something for everyone!
Alexandre Mouton House
The story of the Alexandre Mouton House begins in 1800. This home has been passed down through many generations and has seen a ton of history. You can find antiques, old-world art, and many memorable historical pieces from the families who have lived here.  The Alexandre house offers guided tours as well as the ability to take self-tours.
This home is a great place to visit during Christmas time. The dedicated group of women who work here begin decorating the beautiful home on December 1st in lavish Christmas attire and it is a sight to see. All throughout the year, many different events take place. You can find a list of the events on a calendar on their website. Many of the events host guest speakers who are impacting culture. Check out the event calendar when you are planning to travel to get all the information on events to attend!
4. Alexandria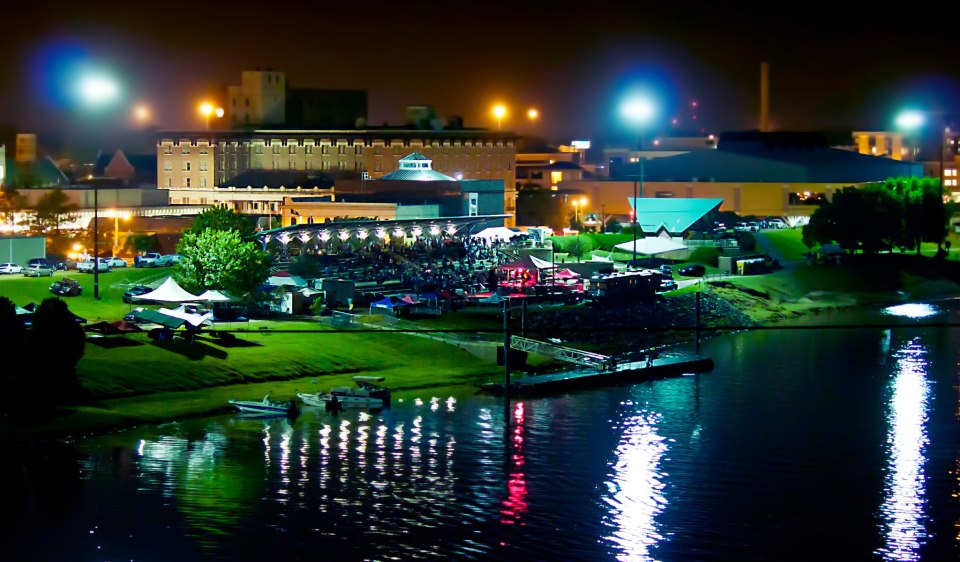 Alexandria
Alexandria Zoo
Whether you have small children or teenagers, travel solo or as a couple, the Alexandria zoo is an incredible option for your Louisiana trip. It is the largest year-round attraction in the area and has over 500 animals and over 160 different species from around the world! This zoo is also a safe haven for endangered species. The animal exhibits will take you all around the world. From Leopards in Asia to the kookaburra in Australia to the large exhibit of snakes in Africa, you will have a fun and enlightening experience learning all about the natural habitats of these animals.
A day or night at this zoo is destined to be a fun time because the Alexandria zoo has many events. One of the exciting and unique events is the Mardi Gras Party, staying true to the roots of its location. Take a trip to Alexandria Zoo for music, costumes, and amazing baking right in the home of hundreds of animals. Another fun event at this zoo is part of the Zoo Brew Series where the adults can have a Holizade Date Night at the zoo. Here you will be able to walk around and experience the beautiful decorations and lights adorning exhibits this time of year while sipping on drinks and enjoying smores.
Alexandria Museum of Art
Alexandria Museum of Art seeks to ignite and inspire creativity. This is a great place to spend a few hours or a full day exploring and taking in the ever-changing exhibits. The museum offers both self guided and guided group tours Tuesday-Friday of each week from 10am-3pm. They also offer AfterHours programs featuring "Lectures, Reading and Discussion Series, Spoken Word Poetry, Community Art Projects, Renegade Museum Tours, and Live Music". If you look on their site for details, you will be dying to add a night on this museum of art to your travel itinerary. Every second Saturday of the month, enjoy free admission! This is great to know while planning your trip to Alexandria, Louisiana.
The AMoA is socially conscious and offers free admission to active duty military as well as their families from Memorial Day through Labor Day. AMoA also has a program called "Meet Me At The Museum" where those suffering from Alzheimer's and dementia can enjoy the art tours and art creating sessions that are proven to help with the effects of these diseases, as well as offer a lovely time for these adults to connect with their caregivers and others through art exploration and art expression.
Arna Wendell Bontemps Museum
Arna Wendell Bontemps was an incredible man who led a culture shifting life. He was a writer, among many other titles including a "poet, author, anthologist, and librarian" whose writings were greatly impacted and influenced by his time as a young child in Alexandria, and the events taking place in the time period in which he lived. He sought to bring awareness and promote the beauty of African American culture through the arts. At this point in history, speaking up as Arna did was not easy, but it was necessary.
The museum is the birthplace and childhood home of Arna and was founded in 1988. It represents the Harlem Renaissance and pays tribute to the power and impact this movement had on African American history and the culture of its time as a whole. This museum is a must-see for the history lovers seeking to find education and awareness to bring into our current culture. Admission to the Arna Bontemps African American Museum is free, but donations are appreciated. The museum has events such as the yearly African American Heritage Quiz Bowl, or events hosted by the museum such as the most recent "Jazz on the River". Make sure to look at the events calendar when planning your trip to Alexandria, Louisiana!
History and Culture Unite in Louisiana
Many would say there are not many things to enjoy in Louisiana, but I would say this state has endless possibilities and good times to offer. With a rich history and deeply embedded culture, Louisiana tourist attractions are bursting at the seams with color and excitement. There are so many things to do in Louisiana and this is a wonderful place to plan your next vacation.
Related Article: Amazing Things to Do in Louisiana for a Memorable Trip