Discover the ten best places to visit in Italy during your vacation.
Italy remains one of the most popular places to visit for travelers all over the world. The Southern European destination contains an array of amazing sites to view. With a rich history and beautiful culture, you'll never lack incredible things to encounter when you come there. However, if you haven't been to the country before, you might not know where to go. Travelers could become overwhelmed by the sheer number of unique cities and historical attractions to see. As such, we've crafted a list of the ten best places to visit in Italy. You can create a top-notch, Italian travel itinerary once you've read our article.
Things to Consider Before You Go
Environment
Whenever you visit a new destination, you'll find the area contains all kinds of environments. For instance, some places remain nearby the mountains, while others exist in proximity to the ocean. These outdoors locations might be ideal for travelers who like to explore interesting landscapes. At the same time, some destinations allow travelers to stay close to cities and busy locations. In these regions, you'll be able to walk to shops, restaurants, and bars while remaining nearby your accommodations. As not every traveler agrees on their favorite environments, you should think about your ideal locations before planning trips. This will allow you to know exactly where you want to visit when you arrive at your chosen spot.
If you decide to book a trip to Italy, you'll run into an array of environments. This country contains a vast number of unique landscapes. Those who prefer to spend time in cities can take their pick among some amazing sites. Many of Italy's urban sites maintain fascinating histories as well as modern attractions. On the other hand, if you love the outdoors, you can find many beautiful areas to explore. Mountainous regions enable exercise enthusiasts to hike all they want, while coastal spots offer opportunities for relaxation. The best places to visit in Italy include both outdoors landscapes as well as stunning urban environments.
Activities
Traveling somewhere new means partaking in a variety of fun activities. Sight seeing remains a top choice for those who like to appreciate history and culture. At the same time, visiting enticing restaurants and bars might be an ideal activity for travelers who love food. Conversely, wandering through lush landscapes may have an appeal if you enjoy the outdoors. In this manner, the type of activity you most enjoy doing should be considered when planning a trip. If you know what you hope to accomplish, you'll always have an amazing time during your travels.
The best places to visit in Italy enable travelers to accomplish an assortment of activities. Those who visit Italy's major cities can plan to see interesting museums and monuments along the way. You'll also get to try amazing Italian food almost anywhere you go. Depending on where you stay, you could also go for a hike up the mountains or along a beach. You could enjoy the lovely Italian climate while getting to appreciate your beautiful surroundings. Overall, the top things to do in Italy will adhere to your specific travel wishes.
Time of Year
Most destinations around the world allow travelers to experience a variety of climates. Depending on when you visit, the chosen location may have differing kinds of weather. As such, travelers will have to plan for changes in climate and weather conditions. Due to unpredictable weather, you may have to alter travel plans to account for unforeseen climate changes. You might not know if there will be rain exactly when you arrive, but it can be useful to prepare anyway. However, travelers can discover average climates by researching their chosen destination. In this way, you can see if your destination will maintain warmer or colder conditions. Furthermore, the kinds of weather you encounter may alter your chosen activities. For example, if you hoped to climb a mountain, you may want to avoid visiting places during the winter. At the same time, sunbathing on the beach remains ideal during warm, sunnier days.
The time of year that you visit Italy can alter your travel itineraries. Though the best places to visit in Italy offer varying climates, you should research the weather ahead of time. This will ensure that you don't find yourself eliminating items on your travel to-do list thanks to rain or snow.
Cost
Any travelers interested in saving money understand the importance of sticking to a budget. When you visit a new destination, you'll inevitably spend a certain amount of money. Flights and accommodations may easily add up, emptying your wallet sooner than you'd like. Once you add the cost of food and activities to these expenses, you may find yourself losing hard-earn cash. However, travelers can find many ways to save money while traveling. Since activities can cost a lot, finding free activities to accomplish may be a good idea. Though every place you visit will have expensive activities to do, most locations also offer inexpensive activities as well.
Those hoping to stay within their budgets while visiting Italy won't have a problem doing so. The country allows travelers to save money in various kinds of ways. While you may have to spend a great deal on flights, accommodations in Italy don't have to be pricey. Similarly, the best places to visit in Italy let visitors choose between inexpensive and pricier activities to accomplish. Additionally, food can be pricey, but most areas in Italy offer dishes at reasonable prices. This means that you won't need to spend all our savings when you decide to book a trip to Italy.
Read on to learn about the ten best places to visit in Italy during your trip.
1. Milan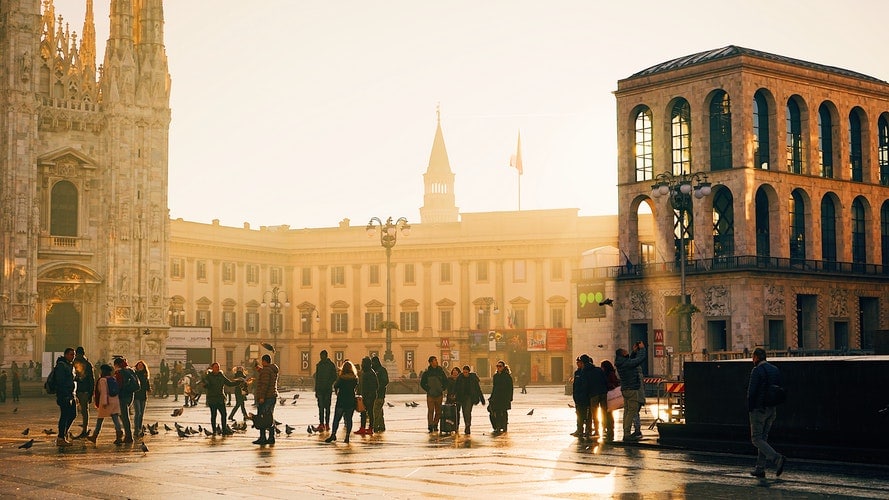 Travelers who love fashion may want to make a trip to Milan. This location represents one of the best places to visit in Italy, thanks to its rich culture. The area remains a fashion center for the entire world, with designer stores everywhere you go. You'll find an array of gorgeous modern buildings to appreciate as well when you tour the city. On the other hand, those who enjoy seeing famous cultural artifacts may definitely like Milan. The city contains Leonardo da Vinci's The Last Supper, as well as La Scala Opera House. When you come here, you can spend hours shopping and visiting cultural attractions.
2. Amalfi Coast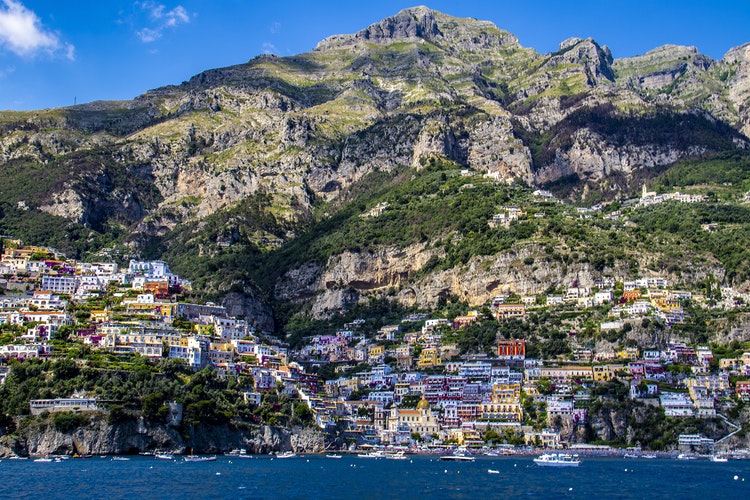 Those hoping to spend time in the sun should consider visiting the Amalfi Coast. As one of the best places to visit in Italy, this region won't disappoint when it comes to beautiful scenery. Travelers who take the drive to Amalfi Coast will fall in love with the gorgeous environment. Here, you'll see stunning coastlines and bright blue waters. Rocky cliffs, colorful villas, and gardens abound, providing picturesque views. As such, those looking for a romantic getaway in Italy should decide to visit the Amalfi Coast. You and your loved one could stay in a posh resort and spend your days walking along the sands.
3. Naples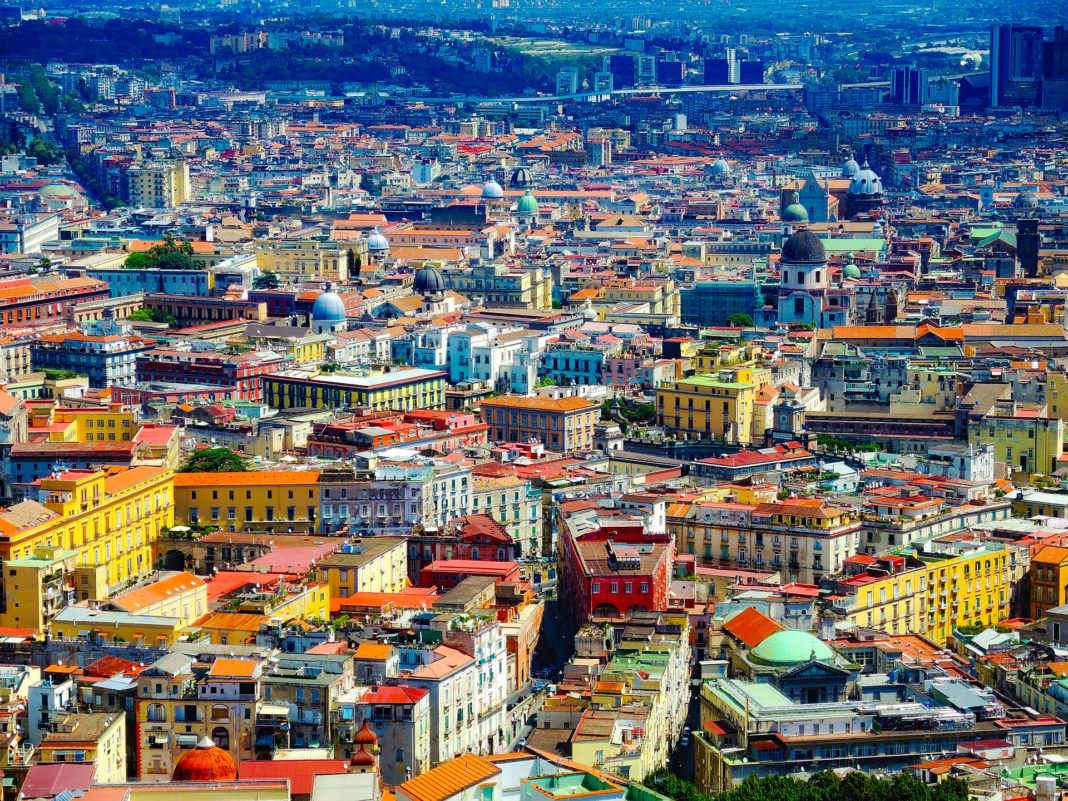 Located in Southern Italy, Naples maintains an energetic, cosmopolitan atmosphere. You'll never run out of things to accomplish when you come to this destination. Those travelers who consider themselves foodies may especially enjoy visiting this area. Naples remains known throughout Italy for serving incredible dishes. Things like pizza and spaghetti, which were first created here, will taste otherworldly. Travelers could take entire weeks to explore the local dining venues and try every amazing food. If you want to remain busy all day, Naples might be the city for you. As the area stays lively from morning until night, travelers can adventure for an entire day.
4. Venice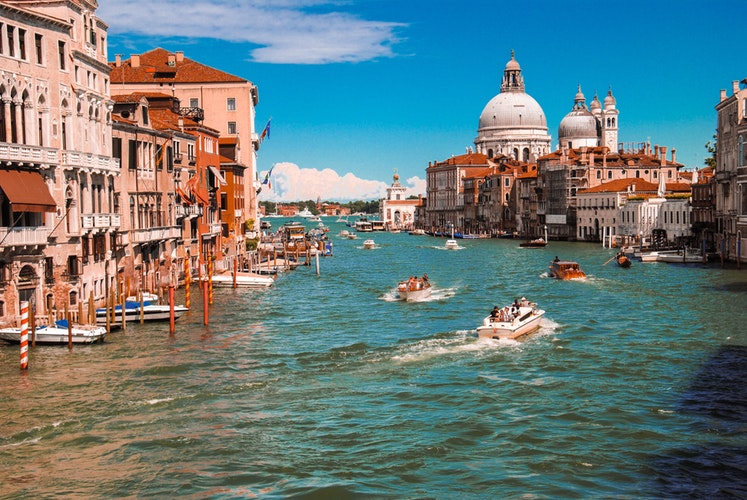 Most travelers consider Venice one of their must-see locations in Italy. Famous for its canals and romantic images of gondolas carrying passengers down the water, Venice remains well-known among many tourists. Countless stunning buildings can be seen along the canals, allowing visitors to appreciate the architecture. Those who want to avoid hordes of people should consider visiting another location, as this city tends to draw crowds. However, if you do come to Venice, be sure to stop by some of the city's famous landmarks. The Doge's Palace and Saint Mark's Square represent just a few sites worth seeing when you visit.
5. Rome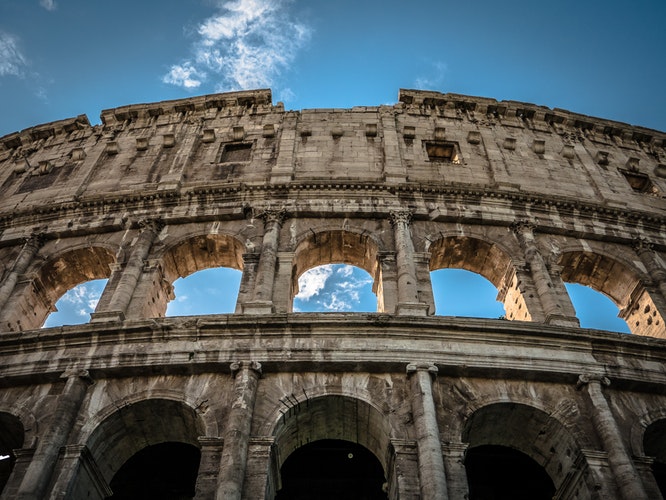 If you're considering traveling to Italy, seeing Rome might be a no-brainer. The capital city of Italy draws countless visitors each year, making it one of most popular destinations in the country. Many tourists have an idea of the places they would like to see when they come to Rome. Sites such as the Colosseum and the Pantheon represent must-see pieces of architecture. You won't want to miss out on witnessing these marvels. Art fans will additionally want to visit the Sistine Chapel. With so much history to appreciate, Rome should be on your list of best places to visit in Italy.
6. Lake Como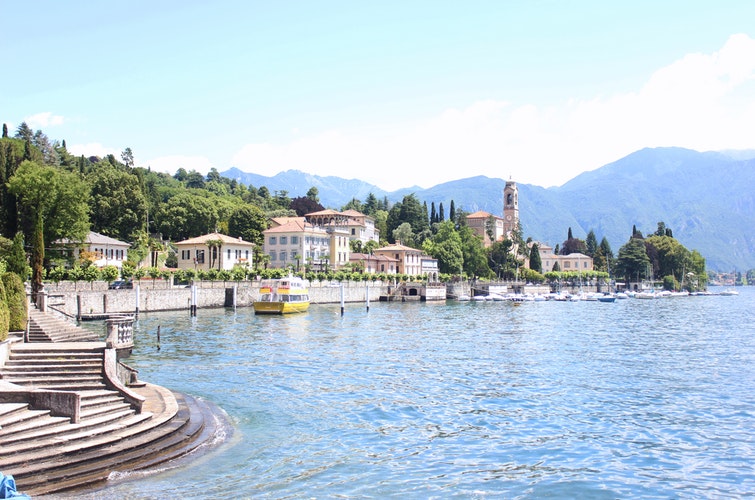 If you prefer to enjoy the outdoors when you travel, think about visiting Lake Como. Found nearby the Swiss Alps, Lake Como offers stunning views for travelers to appreciate. When you come to this region, you'll be able to escape the hustle and bustle of Italy's busier city locations. Though the area maintains gorgeous landscapes, you can also wander through more inhabited areas. The town of Varenna appears quaint and charming and contains unique shops and restaurants to explore. Along the lake waterfront, you'll find many parks to sit and relax. Bring food for a picnic and you could spend an afternoon appreciating the boats while enjoying a meal.
7. Tuscany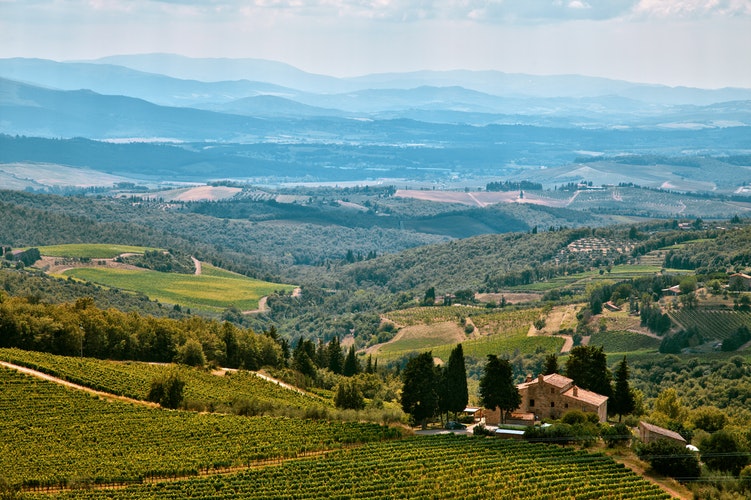 Tuscany remains one of the best places to visit in Italy. With gorgeous rolling hillsides and sprawling vineyards, you'll have so much to appreciate when you come here. Those who appreciate the taste of wine will definitely enjoy traveling to this region. Tourists can book wine tastings in Chianti and try the drink from where its sourced. Any hoping to have a relaxing time in Italy will like this area of the country. You could stop by the town of San Gimignano and spend your time exploring the quaint location. With so many destinations to explore in this region, you should plan on traveling here for more than a day.
8. Cinque Terre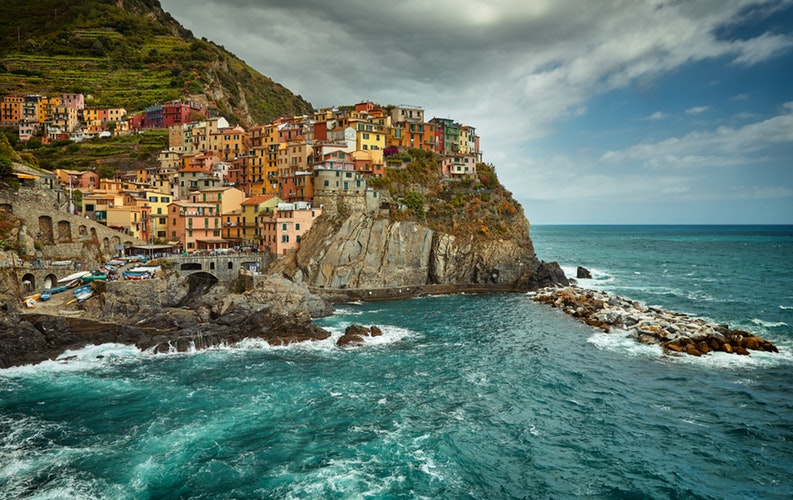 Travelers interested in spending numerous hours outdoors will want to book a flight to Cinque Terre. The region contains five different villages, each with their own charm and history. Along the northwestern coast of Italy, travelers will encounter this region and its gorgeous landscape. Steep cliffs allow for gorgeous views of the water below. If you don't want to simply relax with a drink, you could embark on a hiking adventure. Plenty of hiking trails may be located along the cliffsides, providing the ideal place for some walking. You can step on paths that have been traversed by others for hundreds of years.
9. Florence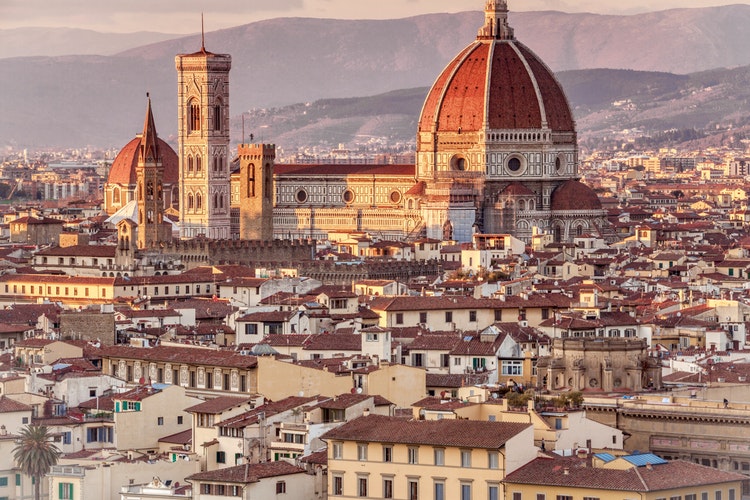 In Florence, travelers will find themselves surrounded by stunning architecture and cultural attractions. Known for its famous artworks, art loving-travelers should head to this spot immediately. As one of the best places to visit in Italy, you'll be in awe of the things you see. Numerous towers appear impressive and grand amid the city landscape. Travelers should make it a priority to see the famous sculpture, David, by Michelangelo. Other must-see sites include the Uffizi Gallery, where you can appreciate numerous pieces of art. Make sure to take your time when you come here, as you don't want to miss anything.
10. Pompeii
Those who appreciate history should consider coming to Pompeii. Many might know about the famous even that occurred here thousands of years ago – a devastating volcanic eruption. Found at the base of Mount Vesuvius, this ancient site was destroyed when the natural landmark erupted. With the city covered in ash, many of the sites here were preserved enough for us to appreciate them today. You and your fellow travelers could explore this city and learn all about Italian history. Travelers may feel as if they've stepped into the past when they come here.
Embark on an incredible adventure by finding the best places to visit in Italy.
When you're planning a visit somewhere new, you may not know exactly where to go. With Italy, travelers could find themselves surrounded by amazing sites to visit. This makes it challenging to pinpoint the ideal locations to see while you're there. Thankfully, we've produced a list of the best places to visit in Italy to help you with your travel itinerary. Before you arrive in the European nation, you'll be completely prepared for an amazing expedition.
Related Article: Bucket List Places to Visit in Southern Italy