Mexico makes for an ideal travel experience.
Mexico is an excellent vacation destination year-round. Its wide variety of beachfront resorts and lively urban entertainment makes for an ideal travel experience. Most people opt for the iconic destinations within Mexico such as Punta Cana or Cancun. These cities host a substantial amount of accommodation and excursion options. Of course, if you choose to spend your time in Mexico in another place, you are still in for the trip of a lifetime. One particular place you should consider is Puerto Vallarta. This resort town is located on the Pacific coast of Mexico. Before you go, it is always good to make sure you look up the best Puerto Vallarta restaurants, hotels, and activities.
If you don't know, Puerto Vallarta is both an affordable and entertaining Mexico city. With hotels averaging $100 per night, it is not difficult to find somewhere to stay during your time here. Some highlights within Puerto Vallarta include the Bahia de Benderas beach, where you can enjoy excellent surfing and frequent whale sightings. Islas Marietas National Park is another great option to enjoy the beautiful coastal life. You can snag a snorkel and dive underwater at Los Arcos. Amidst all of this spectacular natural beauty, downtown Puerto Vallarta is also quite enchanting. The vast assortment of restaurants within the town means you are in for a culinary treat from the moment you arrive.
Check out these top seven Puerto Vallarta restaurants.
1. Panchos Takos
Credit: Panchos Takos
When in Mexico, it is only logical to try and find the best tacos. Fortunately, this is not a difficult task in the country of this beloved food's origin. The real issue might be navigating through all of the Puerto Vallarta restaurants in order to plan where to eat. If you have tacos on your mind, Panchos Takos is a top option. Some visitors even don this place as having the best tacos in the city. You can be the judge of this when you pay a visit to this restaurant. Only the most authentic style foods are served here at Panchos Takos, with homemade sauces delivered right to your table. The taco meat is prepared schwarma style and freshly shaved for each order. While Panchos Takos began as a very traditional local joint, word quickly spread about their food. Because of this, expect a decent wait whenever you visit. However, once you take that first bite, you realize that it is certainly worth the extra time.
2. Barcelonas Tapas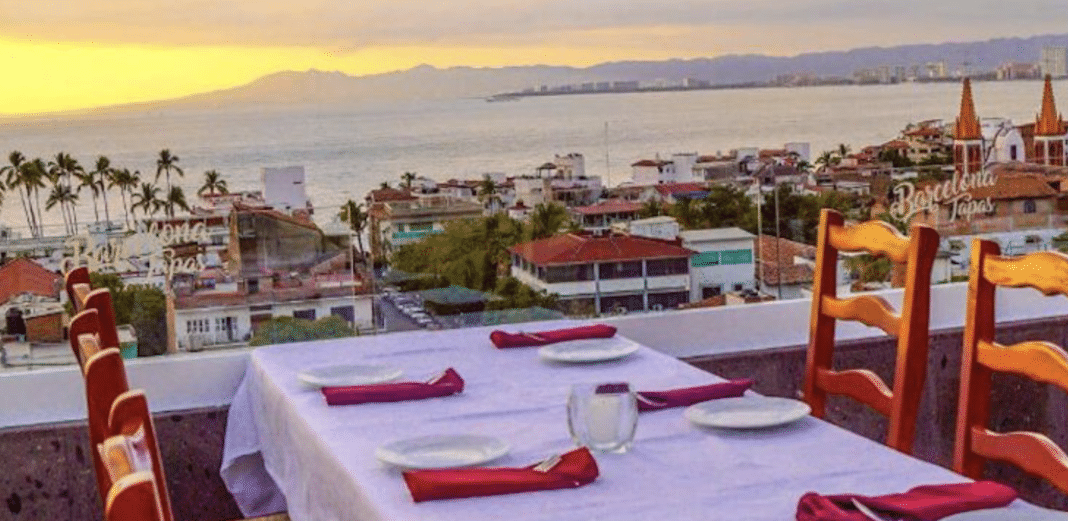 Credit: Barcelonas Tapas
For a high-class Puerto Vallarta dining experience, make a reservation for Barcelonas Tapas. This fine dining destination is located just four blocks from the Malecon. Here, you can enjoy excellent views of the Bay of Puerto Vallarta. The close coastal proximity is an excellent compliment to the delicious cuisine. Barcelonas Tapas specializes in creating delicious Spanish-style dishes. The food here is always 100% Spanish, 100% fresh, and 100% homemade. Some dishes are even prepared over a wood fire, which creates a rich flavor. Order cold or hot tapas from the extensive menu offerings for an amazing dining experience.
3. El Palomar de los Gonzalez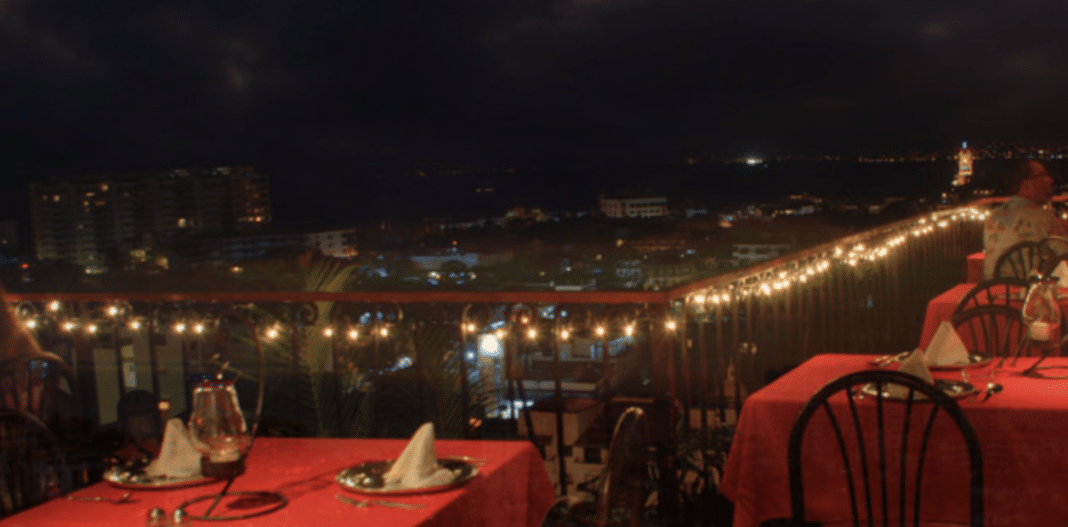 El Palomar de los Gonzalez is a classy and quaint option amidst the many Puerto Vallarta restaurants. This dining venue features a traditional family owned dining style right in the heart of Puerto Vallarta's romantic area. You can choose from an assortment of meal options, including International, Spanish, and Mexican cuisine influences. Some of the primary dishes feature seaside options such as shrimp and lobster. El Palomar de los Gonzalez is also another excellent scenic dining experience, with a rooftop venue offering some of the best city views.
4. Casa Isabel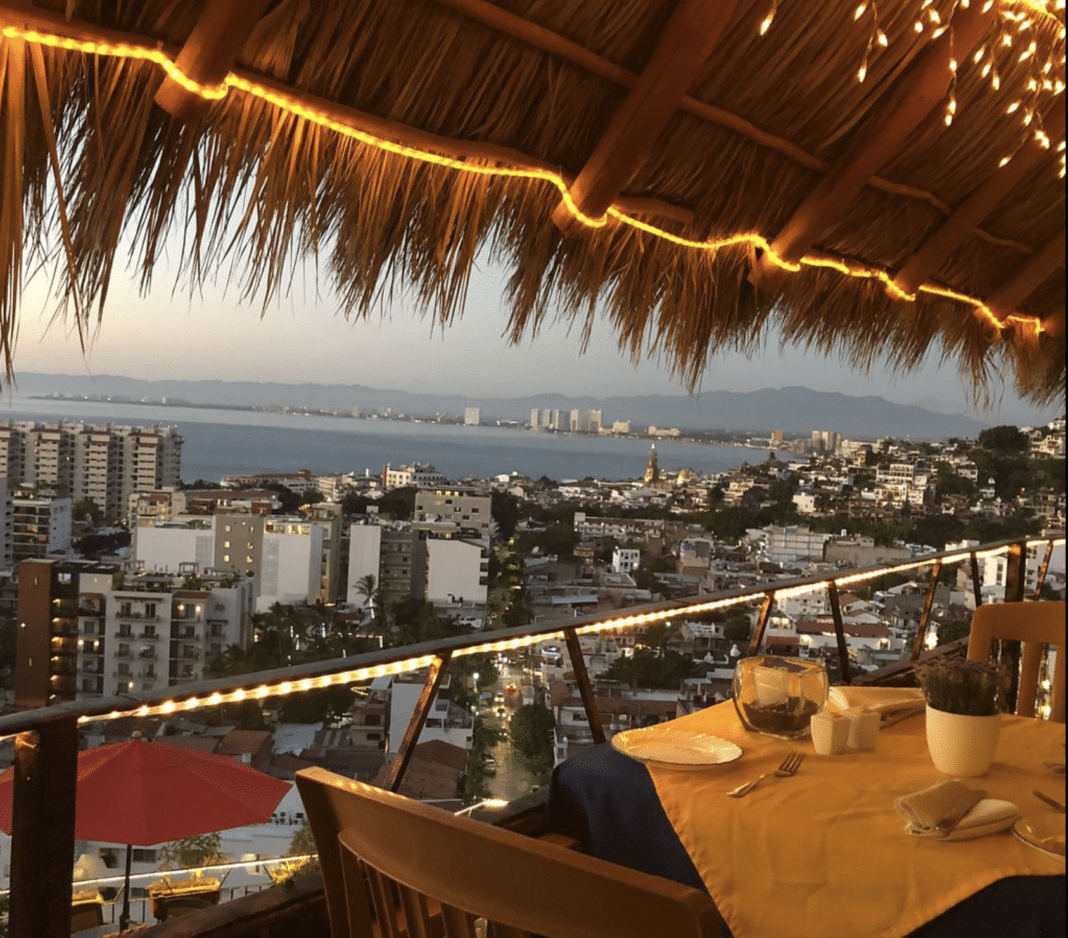 Credit: Casa Isabel
The Casa Isabel restaurant is actually also a boutique hotel. Located right within the Zona Romantica (Romantic Zone), this venue is excellent for both dining and accommodation. Here you can find a boutique hotel, a restaurant and bar, pool and sunning decks, and a resort. You can easily spend a majority of your time in Puerto Vallarta just at this location. Fortunately, even if you do not spend the night at Casa Isabel, you can still enjoy its dining options. The delicious food served here fits right in with the excellent culture. Casa Isabel easily qualifies as one of the top Puerto Vallarta restaurants. Order fajitas, coconut shrimp, or the catch of the day for the perfect dinner experience.
5. The Iguana Restaurant & Tequila Bar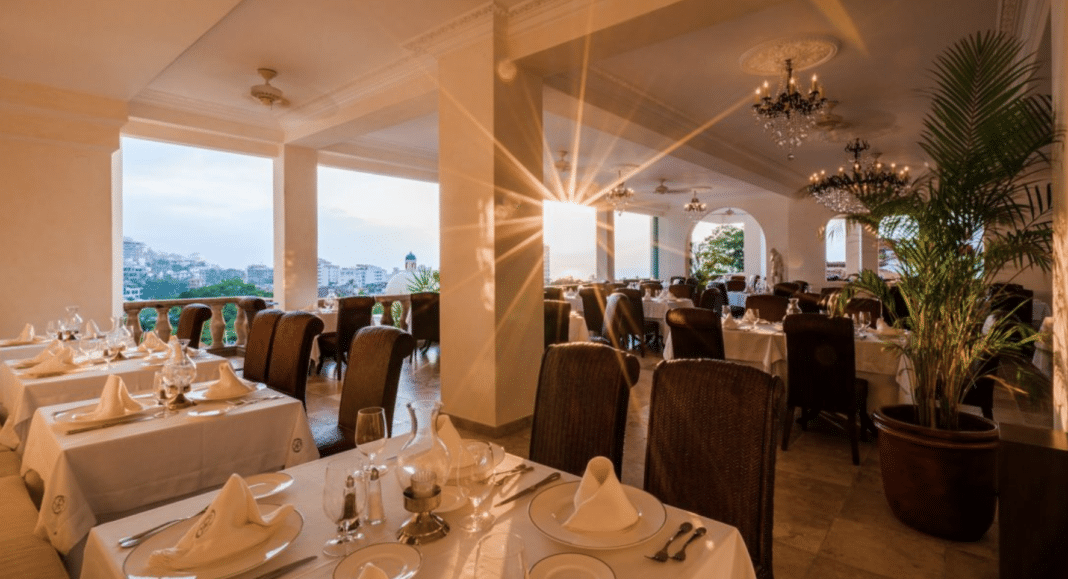 Credit: Casa Kimberly
The Iguana Restaurant & Tequila Bar is another one of those Puerto Vallarta restaurants that doubles as a resort. Located within the high-class Casa Kimberley hotel, this open air restaurant serves Mexican cuisine. The goal of the Iguana Restaurant & Tequila Bar is to serve contemporary local food with an "elegant but informal ambience." Enjoy the open space with crystal chandeliers shedding soft light. You can eat inside the main part of the restaurant or venture to the outdoor patio. In addition to a full menu of Mexican delicacies, the Iguana Restaurant & Tequila Bar also offers a wide variety of top flight tequilas and mescals. The alcoholic drink ingredients are all also locally sourced, so you can ensure that you are getting the freshest drink possible.
6. Bistro Teresa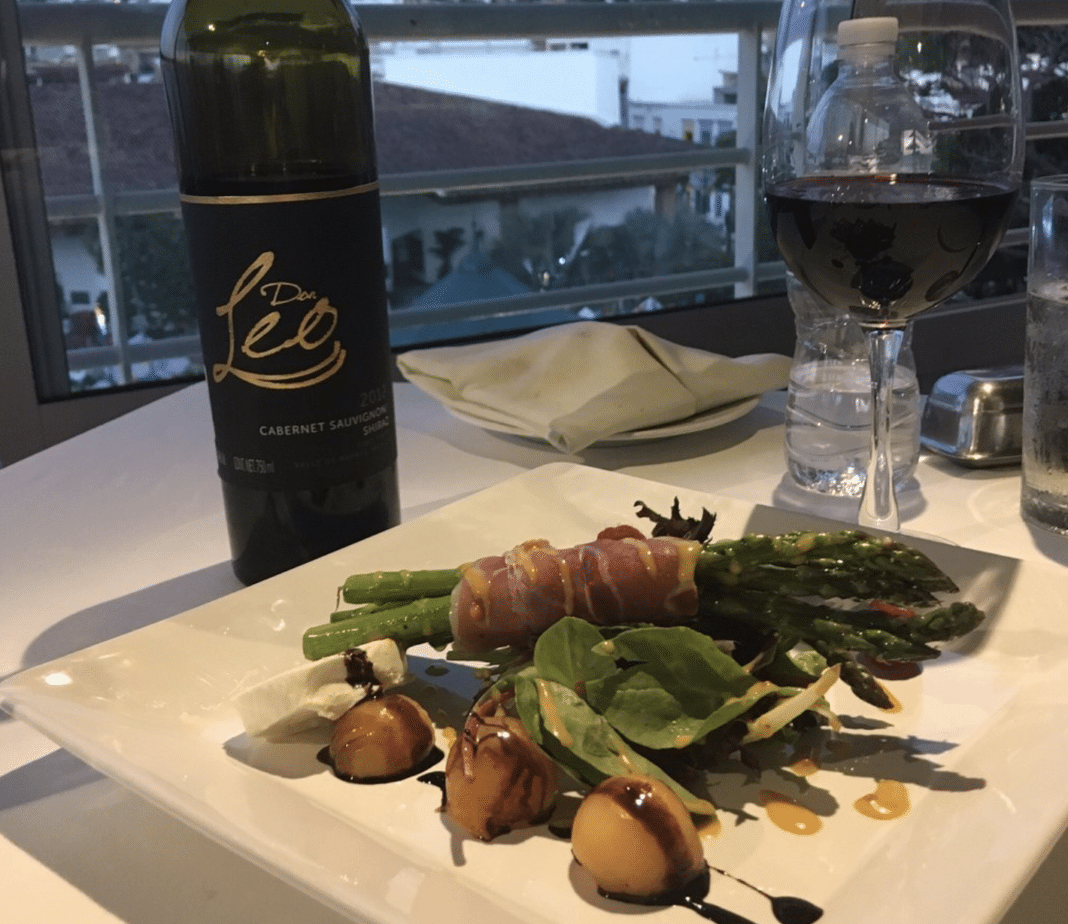 Credit: Bistro Teresa
The Bistro Teresa continually ranks high on the list of popular Puerto Vallarta restaurants. Here, the specialty is primarily seafood dishes. Some visitor favorites include the salmon, sea bass, and the ahi tuna. For a delicious appetizer, try the asparagus salad or the carpaccio. The restaurant also includes a beautiful terrace bar, that overlooks the Malacon and the Baneras Bay. Order a Cadillac margarita after dinner and enjoy the nightime fireworks display over the bay.
7. Le Kliff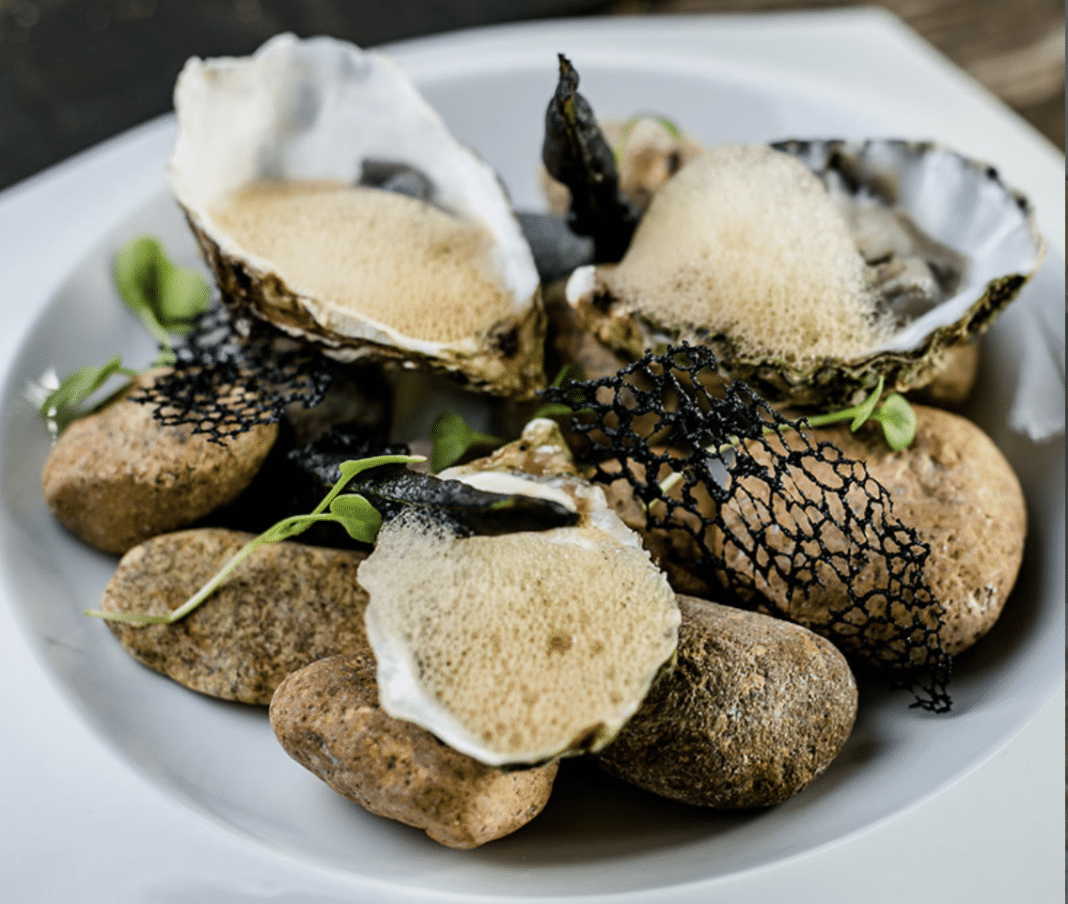 Credit: Le Kliff
Le Kliff takes fine dining to an entirely new level here in Puerto Vallarta. This restaurant features a casual-elegant dress code with no beach sandals or sleeveless shirts permitted. You will have to put your beach attire on hold and get fancy if you want to dine here. Le Kliff is located directly over the mountains of Puerto Vallarta, and offers spectacular views and authentic gourmet dishes. The restaurant strives to provide a pure Mexican food dining experience with a "subtle touch of modernity and local charm." The beautiful venue also serves as a great place to host a wedding. For those considering a Puerto Vallarta destination wedding, it is certainly a promising idea to consider Le Kliff.
These Puerto Vallarta restaurants are essentially foodie Heaven.
As you can certainly see, excellent Puerto Vallarta restaurants are easy to come by. Of course, you need to try your fair share of culinary varieties. Most of what you will find in Puerto Vallarta is authentic Spanish or Mexican dining, with a strong seafood influence. Any of the top seven Puerto Vallarta restaurants on our list are sure to satisfy your vacation fine dining needs. Each place offers its own unique, handcrafted menu, and beautiful views of the city of Puerto Vallarta. During your stay you also should take an evening stroll through spectacular town highlights such as the Zona Romantica or the Malecon, an iconic beachfront pavilion. This 12-block esplanade is one mile of ocean views and streetside entertainment. The beach walk is a must see for all visitors to Puerto Vallarta. Conclude your day of adventure by dining at any of these top Puerto Vallarta restaurants for the ultimate travel experience.
Related Article: The Top 10 Puerto Vallarta Resorts