What sounds dreamier than a weekend in the countryside? When you're ready to take a little getaway, we found the best wineries in Napa you need to visit.
Think tasting rooms in a cave, locally sourced grapes, artisanal charcuterie pairings, and more.
Here Are Our Picks for the Best Wineries in Napa
1. Alpha Omega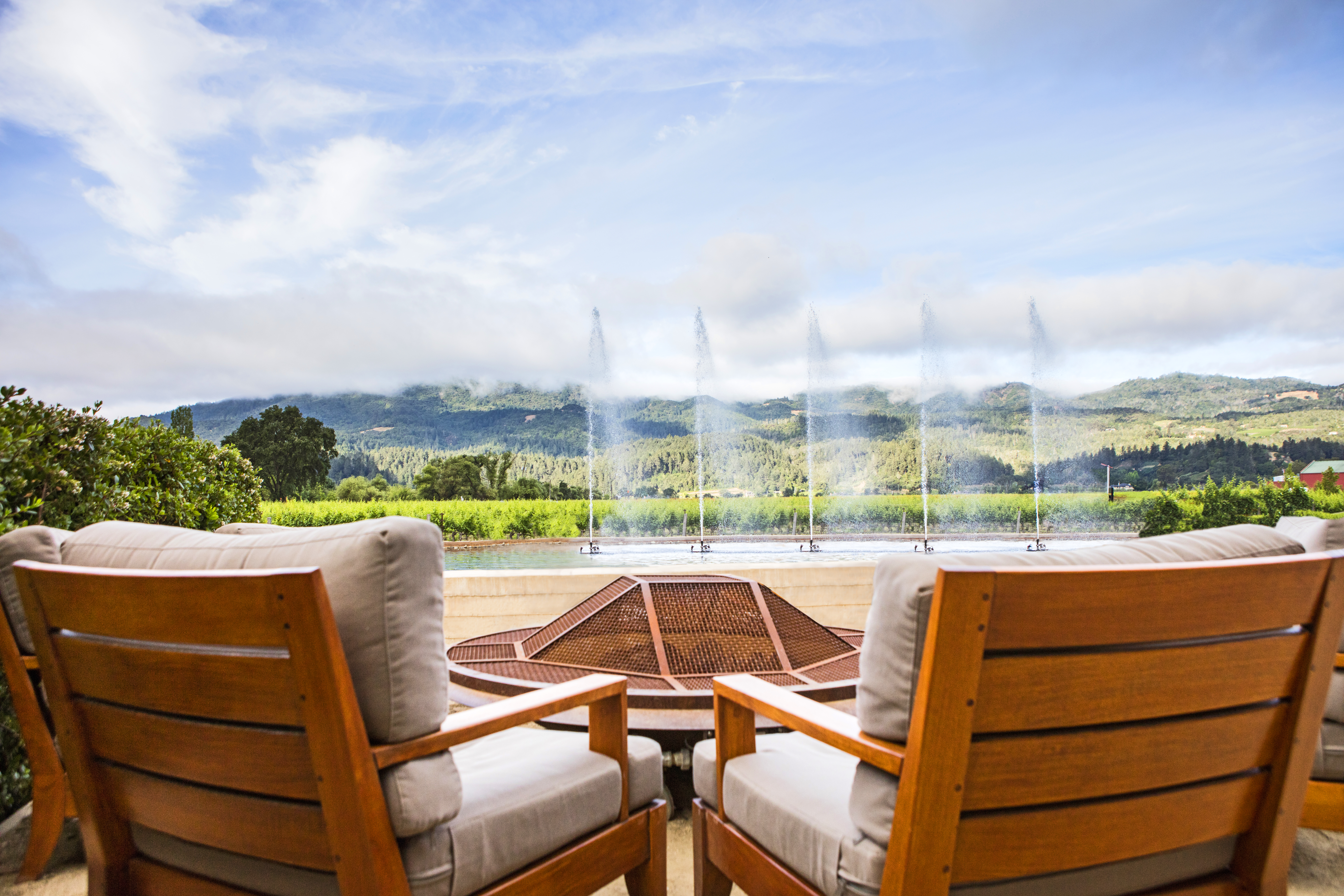 Credit: Alpha Omega
This lovely little winery has been making guests happy ever since they opened their doors in 2006. Created to offer handcrafted wines, they blend the Old World's philosophy of balance with the New World's state-of-the-art techniques and natural fruit opulence in a place that exudes the hospitality of the Napa Valley farming community.
The winemaker, Jean Hoefliger, along with world-renowned winemaking consultant Michel Rolland use natural techniques. The result are unique, handcrafted, and balanced wines expressing nothing but the very best that Napa has to offer. Hoefliger experiments with new styles and flavors, forming a dynamic duo with Rolland. Together, they create flavors known for their excellence, showcasing ingredients local to the Valley. Alpha Omega is truly one of the best wineries in Napa Valley.
2. Hendry Ranch Wines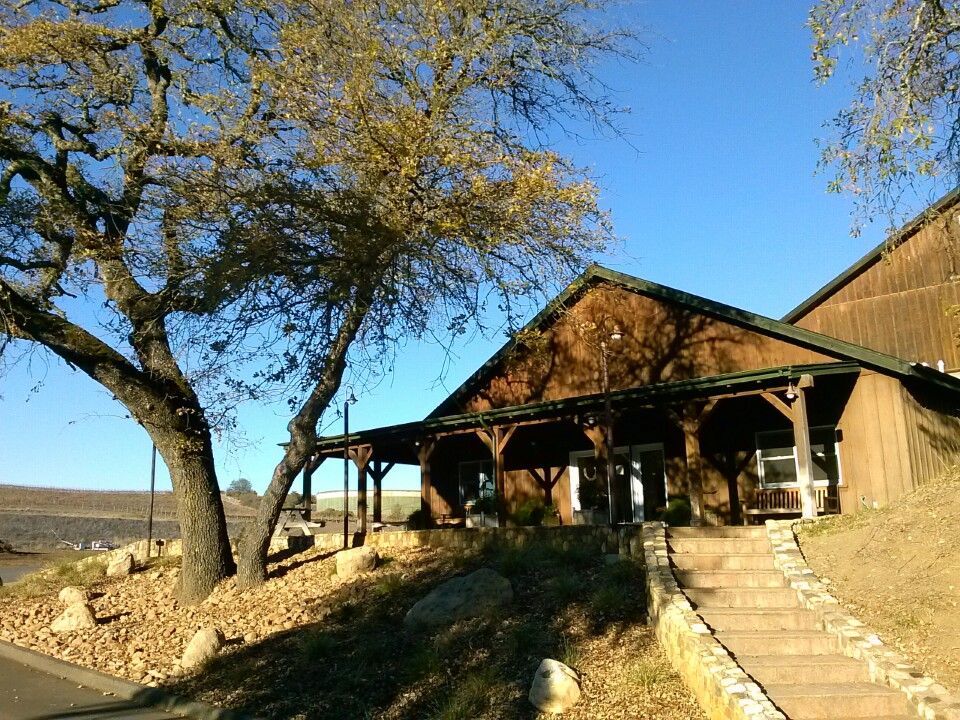 Credit: Hendry Ranch Wines
If you're looking for the best wineries in Napa, you've found it at Hendry. The Hendry family has been farming the same vineyard in Napa ever since 1939. More than 75 harvests have provided a level of knowledge and unique connection to the land. Hendry Ranch is composed of some 203 acres, located in the hills northwest of Napa. Among them are 114 acres of vineyard.
Throughout the valley, different locations allow them to grow 11 different varietals. Each are carefully distributed among the vineyard blocks and made from estate grapes. Hendry's wines are crafted to highlight their vineyard. Advance reservations for wine tours are required.
3. Beringer Winery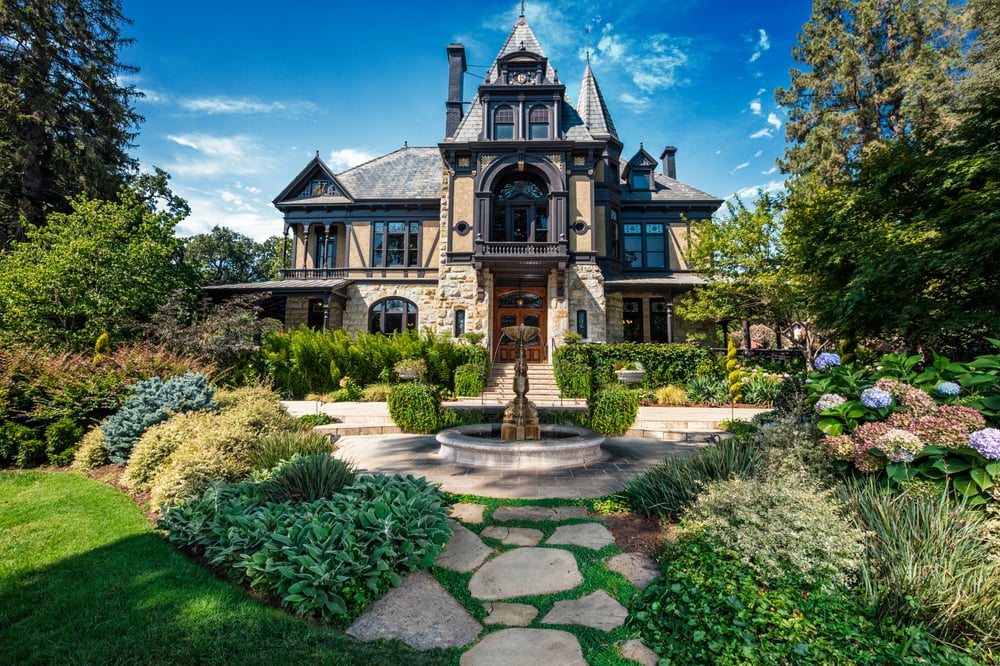 Credit: Beringer Vineyards
Come and enjoy a glass of red at one of the best wineries in Napa. Founded in 1876, Beringer gets its claim to fame as the oldest continuously operating winery in the Napa Valley. In 1934, it was the first winery in California to offer public tours and wine tasting after the repeal of the Prohibition. Just five years later, it became a popular spot among the stars. Hollywood film starlets retreated to the hills for a weekend of rest and relaxation. Not to name drop, but – we're gonna name drop. Clark Gable was one of them.
Besides the glitz and glamor of old Hollywood, Beringer is also known as a leading producer of high-quality wine. We particularly love their 1884 fieldstone Rhine House and their tasting room, a Napa Valley landmark. Here, you'll find various tasting and tour options. Try out the $55 Taste of Beringer Tour. You'll get to experience barrel sampling in old, hand-dug caves.
4. Black Stallion Estate Winery
Credit: Black Stallion Estate Winery
It's all in the name. Black Stallion Estate Winery celebrates the property's rich equestrian history. Years ago, it was once home to the Silverado Horseman's Center, complete with riding trails, stables, and an indoor arena. Today, this Estate Winery houses some of the finest winegrowing appellations in Napa Valley. The winemakers carefully select grapes from various vineyards and individual vineyard blocks. By mixing the strengths of each lot, the winemaker creates world-class wines, teeming with bold, rich, and satisfying flavors. Each of them reflect the region with a rare sophistication and harmony. Black Stallion is one of the best wineries in Napa, hands down.
5. Buehler Vineyards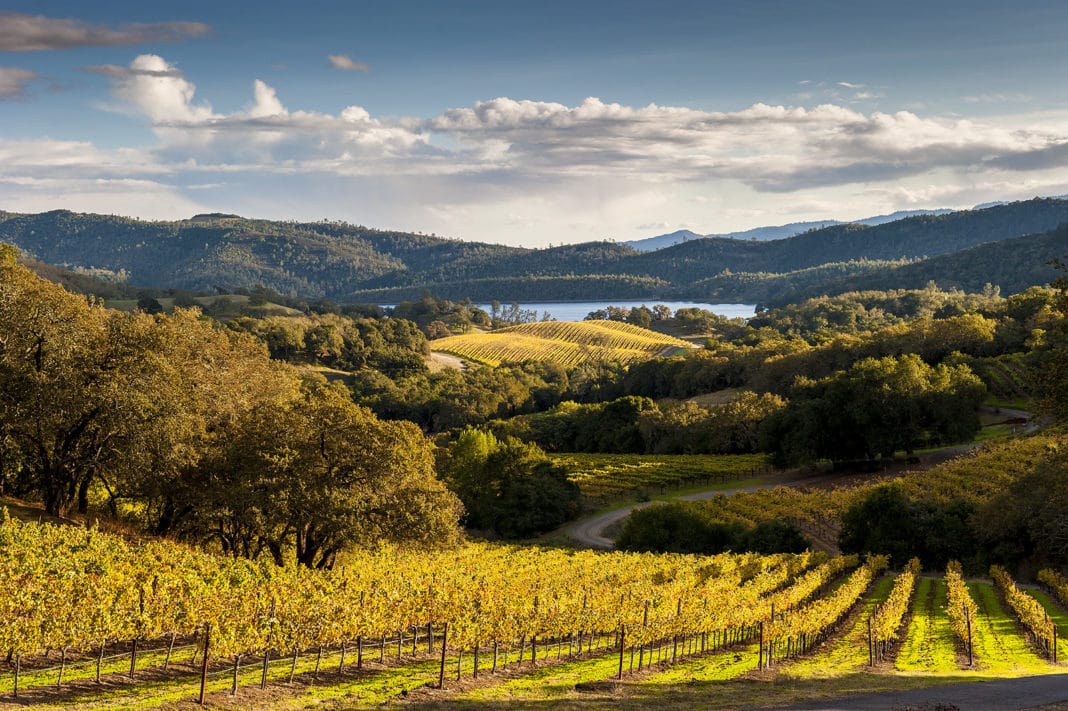 Credit: Buehler Vineyards
This family-owned vineyard offers some of the most underrated Cabernet in Napa Valley. Dedicated to honesty and quality, Buehler has been passed down for four generations. You'll find this lovely little space perched atop a mountain just five miles east of St. Helena. It's amazing to think that three hundred acres of land has been kept within the family for so long. No wonder the mixology is crafted to perfection. Four decades of experimentation has led to some of the best Zinfandel around.
The folks at Buehler crafted meticulous vineyard management and minimalist winemaking techniques. The result are wines of excellent quality and bold flavors. Want to know the best part? All of it is sold at reasonable prices.
6. Cakebread Winery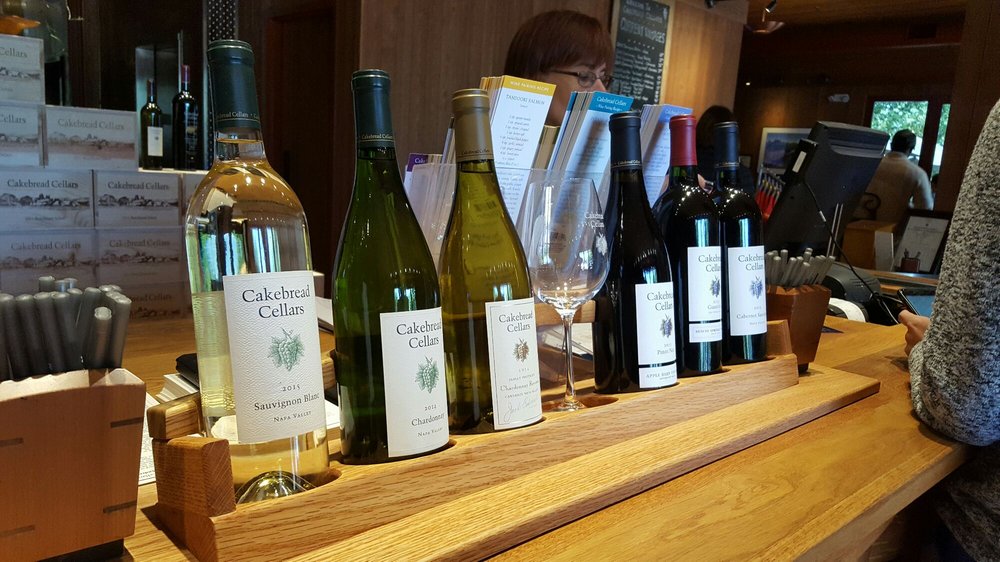 Credit: Cakebread Winery
Cakebread Cellars is a Napa Valley winery known for its Chardonnay and Sauvignon Blanc wines, which are internationally distributed. You might recognize it as a familiar sight on Highway 29 in Rutherford. One of the moving forces behind the region's 1970s revival, it quickly became a success as word spread of its full-flavored red wines. This lovely winery is all about the experience. Taste testings, tours, and food pairings all add to the delightful ambiance.
7. Brasswood Estate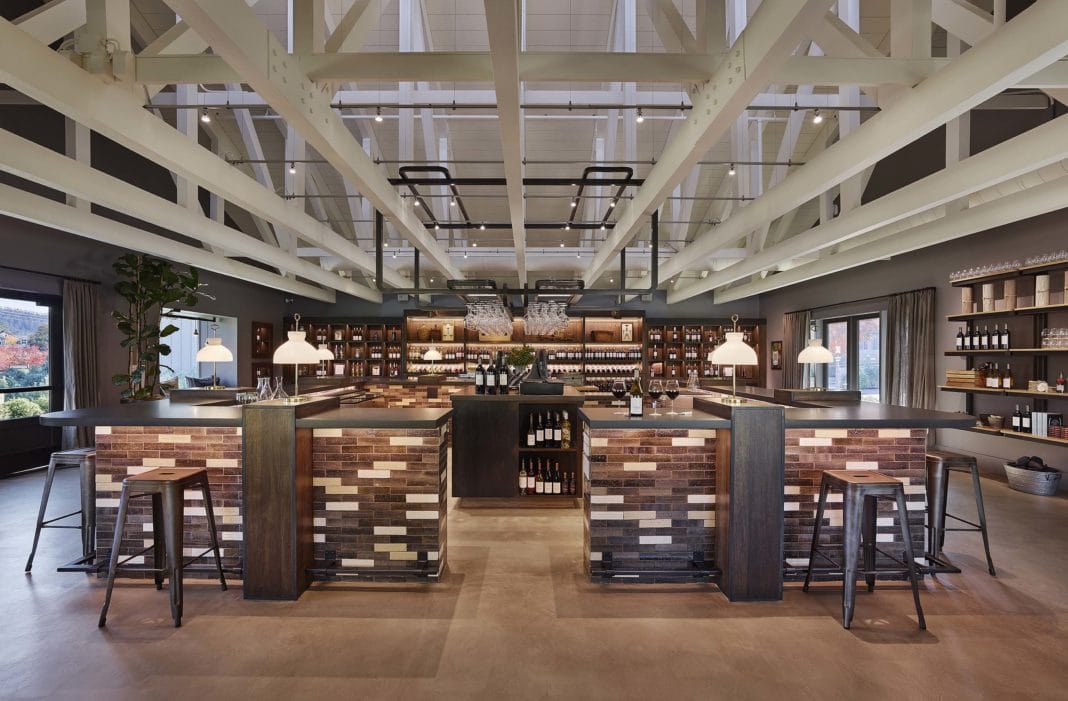 Credit: Brasswood Estate
The folks over at Brasswood Estate have one main goal. They want to share their passion for food, wine, and love for the Napa Valley lifestyle with their guests. Their concept is refreshingly simple. The local bounty is celebrated with elegant wines, delectable eats, and a warm ambiance where guests can slow dine, relax, and enjoy the finer things in life.
Here, you'll find 17,000 square feet of incredible caves. Inside, they make their own wines alongside clients. The property is home to several tasting rooms, including a special 'sensory room.' Join them from 10 am to 5 pm in the tasting room or from 8 am to 5 pm in the Brasswood Bar + Bakery. Last but certainly not least, the amazing Brasswood + Bar + Kitchen from 11:30 am to 9 pm. Brasswood Estate is definitely one of the best wineries in Napa.
8. Caymus Vineyards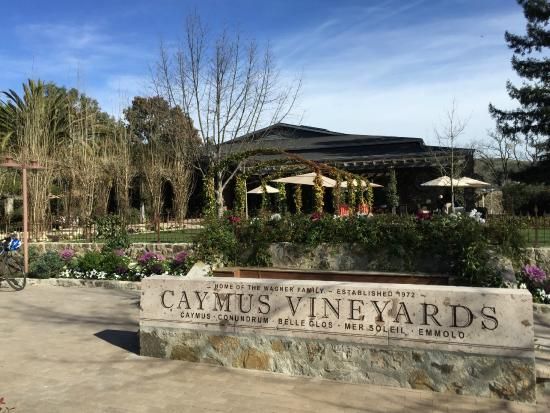 Credit: Caymus Vineyards
This Napa Valley winery was opened by Chuck Wagner and his family in 1972. Chuck started Caymus Vineyards along with his parents Charlie and Lorna. Over the decades, the landscape has changed much. And as it happens, so has the essence of the local wines. Once an open countryside, Napa is a famous agricultural valley of well manicured gardens and some of the world's most famous wines.
Caymus evolved with the times. From the days of Chuck farming at his father's side, the simple goal of making good wine that would sell translated into making one of the most celebrated Cabernet Sauvignon in the Valley.
Chuck said: "I think I speak for my son and daughter when I say that we are driven by a desire to make something truly special, and we do our best to make the finest wines we can. For seven generations, our family has lived in and loved the Napa Valley. Working the land with our own hands has given us insights into grape growing and winemaking that cannot be found in any farm manual or book. We think of ourselves as farmers at heart, because that is what our family winery was founded on and it is what continues to help set us apart in both quality and innovation today."– Chuck Wagner
9. Chappellet Winery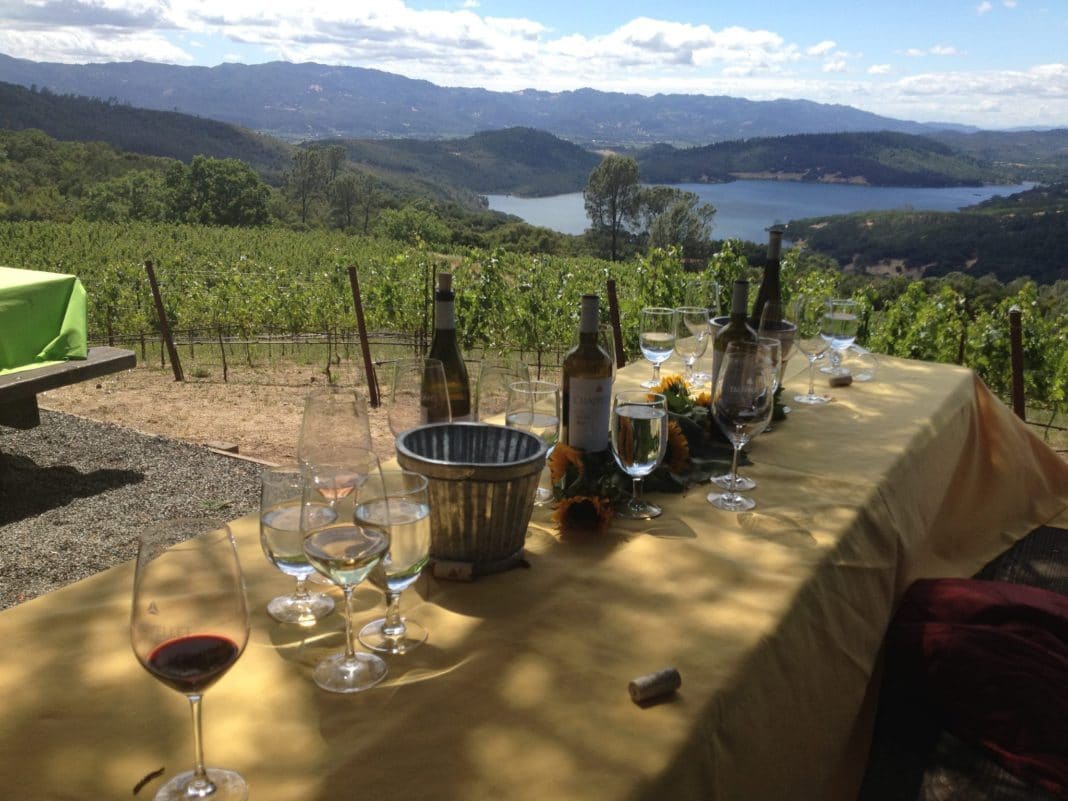 Credit: Chappellet Winery
Grab a drink at the oldest winery on Pritchard Hill. This stunning area not only offers the best views of the valley but is also famous for its Cabs. Chappellet Winery offers an extensive 90-minute vineyard tour and tasting, including a walk through the vineyard and a sample of new releases. Reservations are required and can be requested through their website.
10. Chateau Montelena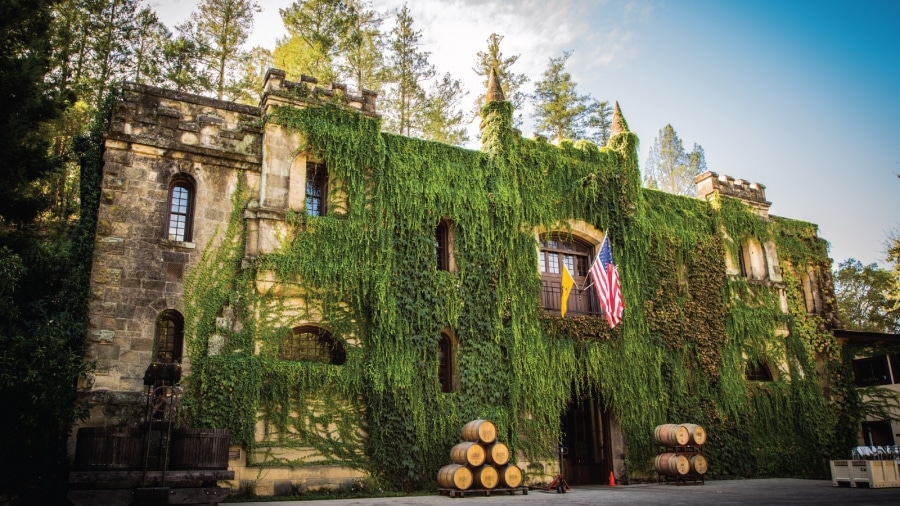 Credit: Chateau Montelena
Have you seen this winery before? While it was founded back in 1882, its claim to fame is its appearance in the movie Bottle Shock about the 1976 Judgement of Paris testing. The Chateau itself is a sight to see, transporting guests back to the ambiance of an old-timey French countryside. The Chardonnay is just a cherry on top. Pick a seat in the 19th century stone chateau and choose from a spectacular menu of Cabernets and Zinfandels. There are plentiful opportunities for tasting and tour experiences on tap. Prices start from the $30 current release testing and head on up. Advance reservations are required.
11. Clif Family Winery
Credit: Clif Family Winery
Celebrate wine, food, and cycling adventures at Clif Family Winery. Yes, this is the same family of energy bar fame. With small production wines, handcrafted food, and the coolest space, the Clif Family Winery is right up their with the best wineries in Napa. Whether you're looking to stop in for a food and wine pairing experience, glass of Pinot, or lunch from the food truck, you'll be greeted with a smile and warm welcome.
We love that you can rent a bike from the Velo Vino tasting room. Take it around the gorgeous 24-mile Cold Springs Loop. You'll get great views of Clif's organic farm and vineyards, with an espresso tasting before and after. There's also a food truck, the Clif Family Bruschetteria, parked outside the tasting room. According to its namesake, you'll find traditional bruschetta served up here along with other inspired fare from northern Italy. Much of the produced used is sourced directly from the Clif's farm.
For the Clif family, the winemaking process is quite simple. The best wines start off with the best fruit. With this said, they keep a close eye on their vineyards. During the process, minimal intervention ensures the grape's true character will flourish. All of the wines are food-friendly and highly-enjoyable.
The vineyard's winemaker, Laura Barrett, brings her passion for wine, science, and attention to detail to the table. She draws her inspiration from her first harvest in New Zealand. She has trained under Napa Valley's most-celebrated winemakers. Using a vineyard-driven approach, she is passionate about crafting balanced, elegant wines.
From the rocky coastline of Mendocino to the slopes of Howell Mountain, each of Clif's wines offer a unique sense of place. When you pop open your first bottle, you'll be able to taste the nuances their grapes hail from.
12. Cliff Lede Vineyards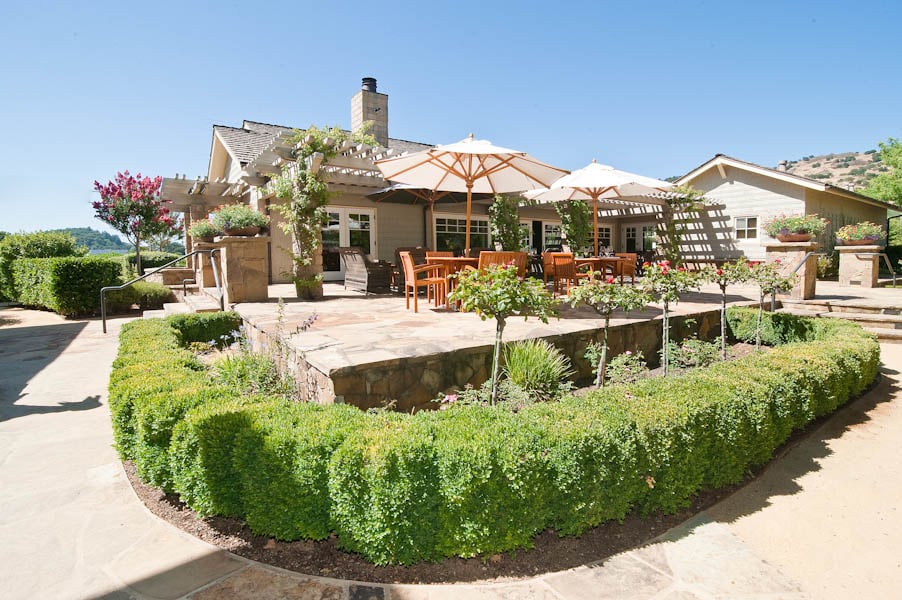 Credit: Cliff Lede Vineyards
Not to confuse you, but here's another Cliff winery (just add an extra 'f.') Cliff Lede Vineyards has been around since 2002 when Canadian born Bordeaux enthusiast acquired the 60 acre estate.
Each of his vineyard blocks is named after a famous rock song and album. From "My Generation" to "Dark Side of the Moon," the Cliff Lede Vineyards have earned the nickname "Rock Blocks." In 2005, the state of the art 25,000 square foot winery and cave system was opened on a hillside overlooking the vineyards. Not only did Lede create a stunning space but he also gathered an incredible team who share his passion for quality.
Today, the winemaker Christopher Tynan makes some masterful Cabernet Sauvignon and Sauvignon Blanc. It's no wonder that in 2015, Cliff Lede Vineyards achieved the prestigious Napa Green Land and the Napa Green Winery certification.
Taste Test Your Way Through the Best Wineries in Napa
We hope you enjoyed reading our article on the best wineries in Napa. This rich land is filled with a variety of different grapes and vineyards. As a result of hard work and winemaking practices passed down for decades, travelers can enjoy a world of flavors and bold, smooth tastes.
These countrysides are famous for their beauty, relaxing escapes, and variety of blends for guests to sip. The best wineries in Napa offer both a classy ambiance and a unique history. The result is a menu of drinks that offer everything from classic blends to bold, exciting new flavors. Which winery on our list would you like to try out the most? Let us know in the comment section below. If you're looking for some chic hotels in the area, we know just the spots.
Questions and Comments
Do you have any questions or comments for us? If so, we would love to hear them. Feel free to leave us a message below. We will be sure to get back with you soon. While you're there, why not take the wine train?
Related Article: 5 Best Wineries in Sonoma, California You Need to Visit