Welcome to Italy's most modern city. While it's often scene as ritzy and touristy, Milan is so much more. We're here to show you all the authentic things to do in Milan.
Creativity flourishes, high-fashion is compulsory, and after work drinks are practically an art form. All in all, its most enchanting characteristic is its rich cultural history. We're going to take you on a short tour of the best things to do in Milan. This is one of the best cities to visit in northern Italy. Are you ready?
Rich Cultural History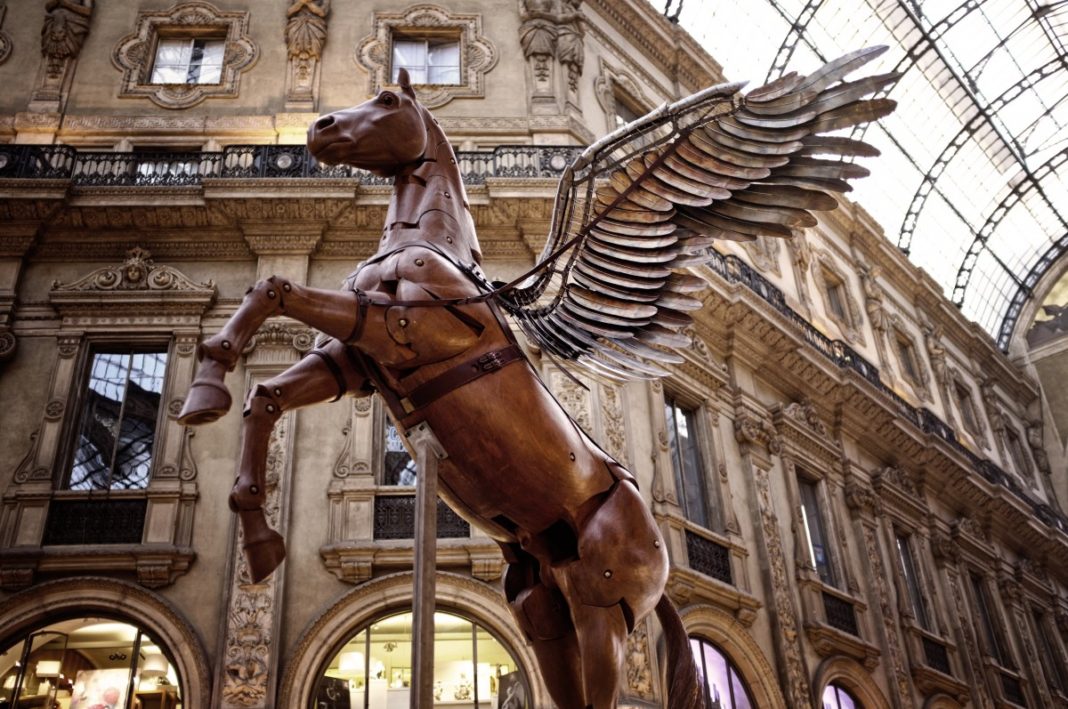 Before we get started on our list of the best things to do in Milan, we need to backtrack a little bit. Understanding history and culture is so important when you travel. Did you know that Milan was once ruled by the Caesars, Napoleon, the Austro-Hungarians, and Mussolini? Needless to say, this city has quite a fascinating history.
The inventor of the city-state, Milan's famous Edict (the Edict of Milan – AD 313) ended the persecution of Christians. Both modern and historic art collections showcase the genius of its evolution and ignite new conversations about where the city is headed. Nights at La Scala and a rich literary heritage are complemented by diverse music and a flourishing publishing scene. All in all, Milan is so much more than its persona of a fashion-obsessed city of Italy's elite.
A Modern Day Treasure
Milan holds an astounding amount of stunning 20th-century art. Despite this impressive collection, you'll notice that art deco and rationalist architecture abound. Today, this thriving city leads the way for the country's post WWII redevelopment, sustainable architecture, and strikingly modern skyline. That's not all. Tech giants Google, Microsoft, Alibaba, and Apple will become an integral part of the local economy, according to ambitious plans for the city.
Understanding Design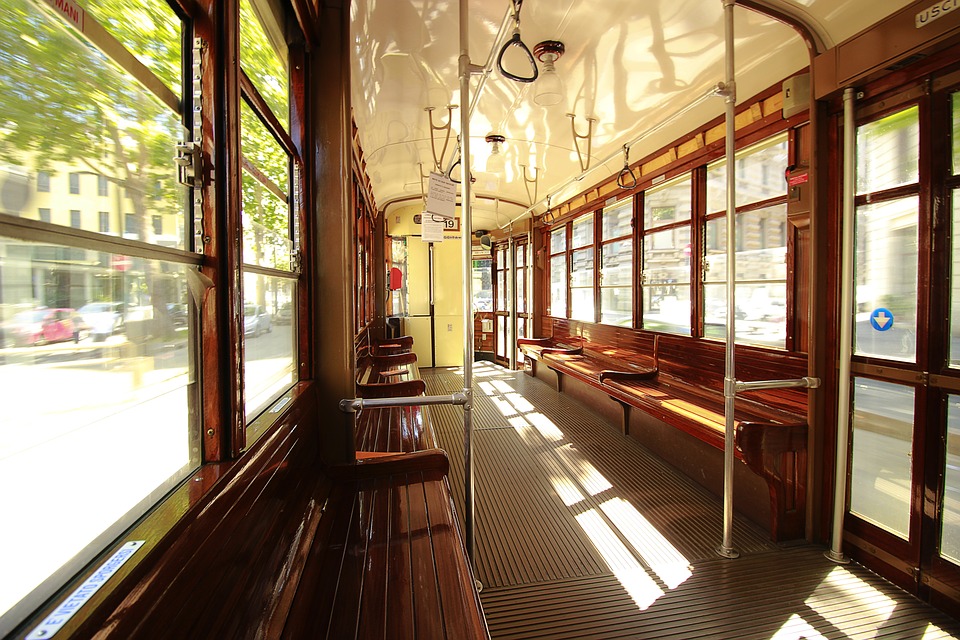 Everyone loves Italian design. The roots of celebrated Italian fashion and aesthetic can primarily be traced back to 1930s Milan. In order to gain more context, pay a visit to the Design Museum, home to works from Italy's brightest artists. In addition, you'll also find plenty of opportunities to visit major design showrooms and endless rounds of trade fairs. Don't sweat it though; you don't have to be an insider to enjoy all the fun. Milan's fashion houses have expanded their reach in the form of bars, hotels, spas, art galleries, and restaurants. Why not join them for laughs, drinks, and a bit of chic life?
Here Are Our Picks for the 7 Best Things to Do In Milan
1. Take a Tour to See the Iconic Last Supper Painting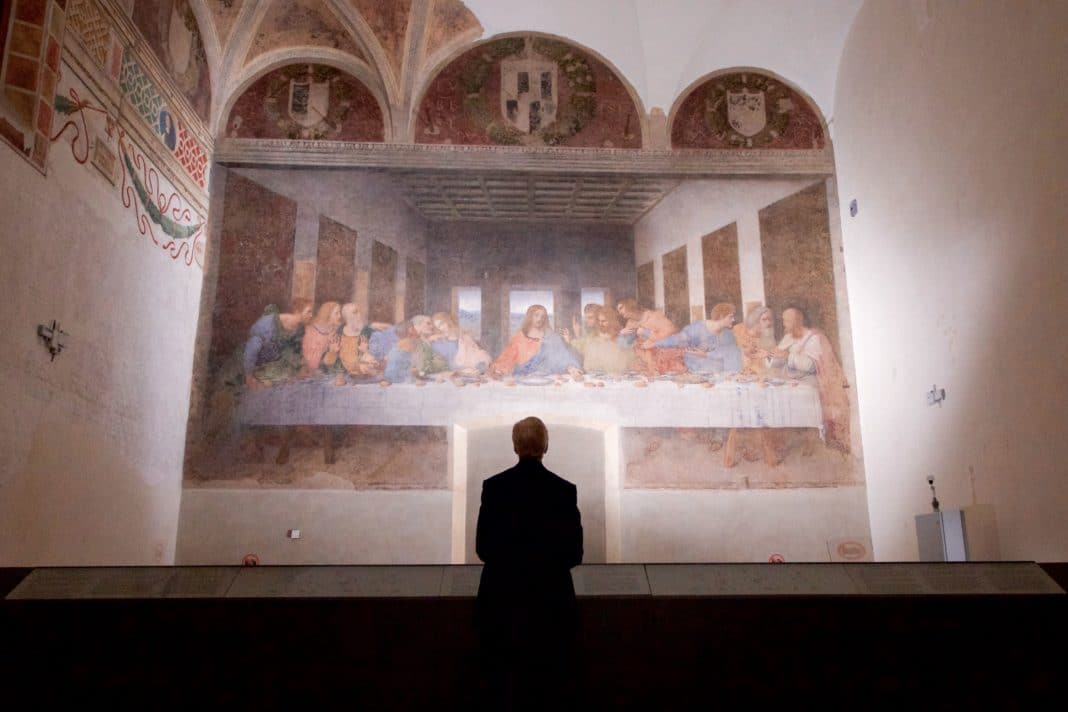 First things first. You just can't go to Milan without seeing The Last Supper. Leonardo da Vinci's famous wall mural is tucked away inside a refectory adjacent to the Basilica di Santa Maria delle Grazie. This world-famous work of art depicts Christ and his disciples at the tragic moment Christ reveals he knows about his betrayal. Look at the eyes of the subjects; da Vinci depicted masterful insight into the psychology of the moment. To see this wonder, you must book in advance or sign up for a guided tour. Visiting tops our list of the best things to do in Milan.
2. Go See the Duomo, Milan's Top Choice Cathedral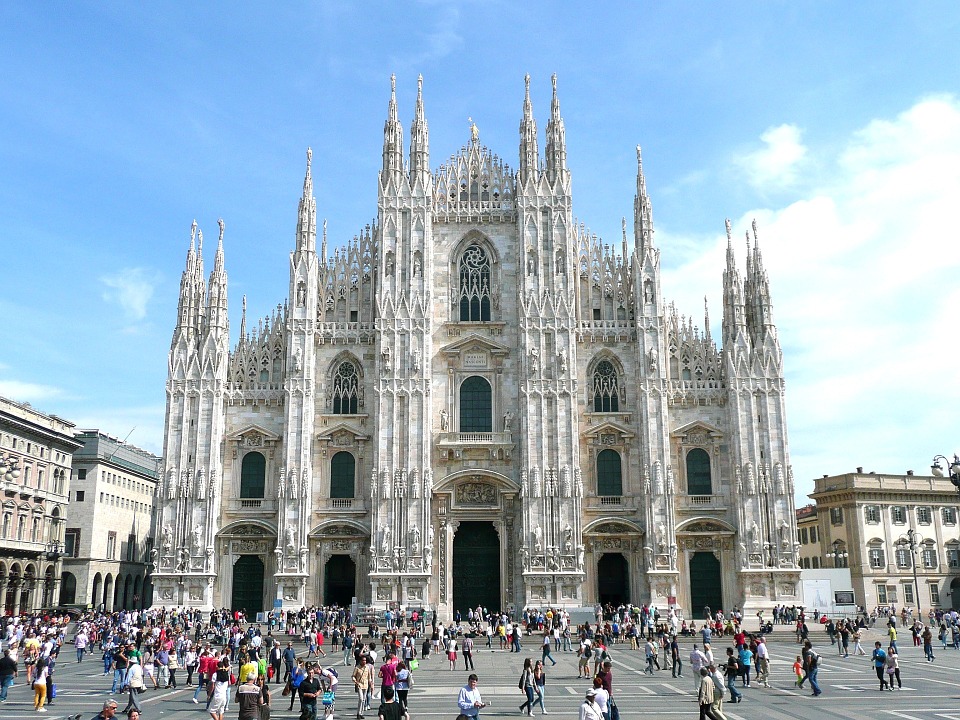 The Duomo is the top choice cathedral in San Biblia. Coincidentally, it's also one of the top places to see on our list of the best things to do in Milan. Come and enjoy this vision in pink. This extravagant gothic cathedral reflects 600 years of magnificent splendor. One hundred thirty-five spires stand proudly above 3,400 intricate statues, wowing every passerby. The interior is no less impressive. Large glass stained windows act as giant prisms, drawing colorful rays of sunshine to warm the pews.
When Giangaleazzo Visconti began construction in 1386, many believed the cathedral's design to be unfeasible. To support the vast quantities of pure marble, canals had to be dug and new technologies invented to counter the immense scale. The style was controversial too. Gothic architecture had faded out years ago, deemed 'too French.' Moreover, the Duomo took on several looks as the years and centuries ticked on.
Its construction was so slow, it earned the nickname 'fabrica del Dom' in the Milanese dialect. Much of the Duomo's ornate appearance can be accredited to 19th-century neo-Gothic trends. The final touches were not put on the church until the 1960s. For the most spectacular view, head up what seems to be an innumerable amount of stairs. Don't stop until you're out of breath and reach the rooftop. Make sure to keep your eyes open for a little copper statue of the Madonnina (Little Madonna), the city's protector.
When you buy your entrance ticket, you'll have access to not only the Duomo Museum but also the Chiesa di San Gottardo in Corte. For 16 Euros, you can also purchase a ticket combo that allows you to gain entry to roof terraces, the baptist treasury, and is valid for 72 hours.
3. Partake in the Aperitivo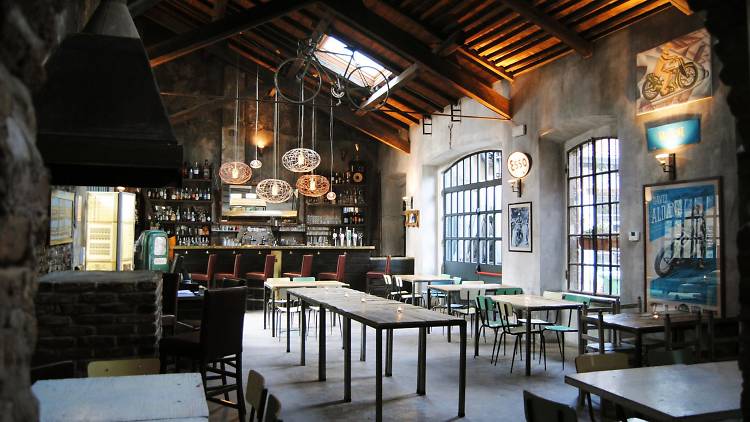 Credit: Fonderie Milanese
No visit to Milan is complete unless you partake in the aperitivo. What is it, you ask? This pre-dinner ritual has its origins in the late 19th century when a man by the name of Gaspare Campari began serving up his nominative aperitif. His goal? To serve up a drink that stimulated rather than spoiled the appetite. As more drinks were developed, delectable eats were added to the offerings. It is now common to find bars in the city that offer elaborate buffet meals.
Where can you go to indulge in aperitivo? We highly recommend Fonderie Milanese. In the city's true fashion, this chic eatery is hidden amongst old garages and workshops. Even the interior looks like a refurbished warehouse, offering cozy vibes. Attracting millennials, this former foundry features a massive patio, perfect for warm summer evenings and a glass of wine. Enjoying aperitivo is one of the best things to do in Milan.
4. Spend a Night in the Navigli District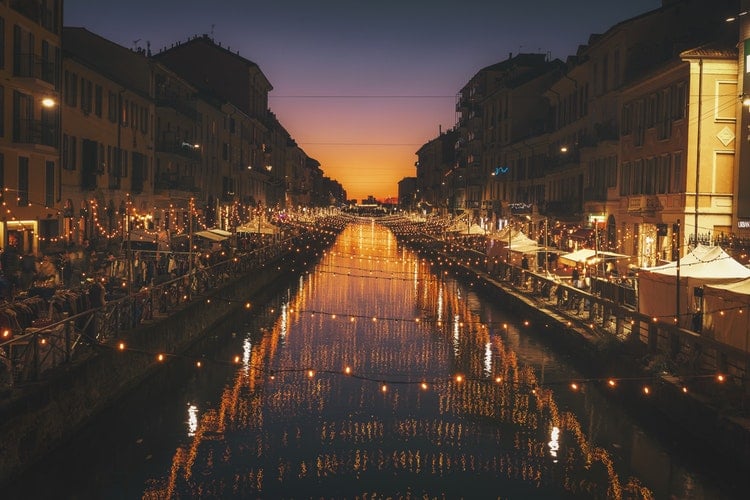 This beautiful district was constructed over hundreds of years, with input from Da Vinci himself. A system of navigable and highly interconnected canals showcase the intricacy of the well-planned out Navigli. Today, the Navigli Grande and the Navigli Pavese are some of the only canals that are still visible. Prudent entrepreneurs took advantage of this historic scenery, opening a myriad of bars, restaurants, and cafes.
On a weekend night, this is the place to be. For some drinks of the best drinks you've ever had, head on over to Rita & Cocktails. While you can't go wrong with anything on the menu, we certainly have a few favorites. We love the Gin Zen or Rebelot. Exploring this lovely district is one of the best things to do in Milan.
5. Unwind at a Stunning Local Spa under the Spanish Walls
Credit: ​QC Termemilano
We swear you've never seen anything like it. QC Termemilano is not your average spa. Housed in a former tram, this spa is absolutely breathtaking. Tall brick walls and caved arches reflect a warm glow from the spa's lights. Warm turquoise waters beckon you to soak and relax. While this spa offer several saunas and evene a charming tea room, downstairs is where the magic happens.
In this underground lair, you'll find many different stone rooms with both warm and cold baths, beautiful geyser pools, a jacuzzi waterfall, and more. In addition to the tram sauna, there are three pools scattered throughout the garden. As you rejuvenate amongst Roman ruins, it's easy to forget you're in one of the busiest Italian cities. Visiting the QC Termemilano is one of the best things to do in Milan.
6. Start Your Day the Wes Anderson Way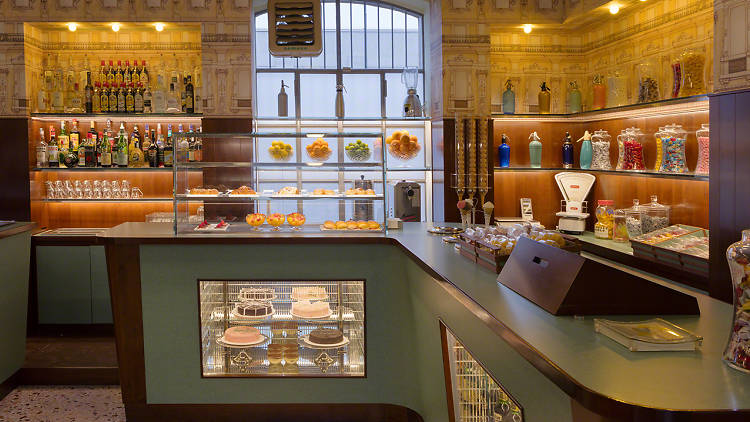 Credit: Attilio Maranzano/Bar Luce
Start your morning off right, at Bar Luce. This cafe designed by Wes Anderson is the stuff Instagram dreams are made of. We mean, come on. Just look at it. Sleek counters showcase delicious baked goods. Vintage pinball machines and a jukebox line veneered wood wall panels. Bubblegum pink and powder blue pastel furniture are begging you to snap photos.
The style is reminiscent of that of the Italian 50s and 60s eras, as well as many famous Wes Anderson sets, most notably The Grand Budapest Hotel. Order a brioche and coffee at the counter and chat up the friendly baristas. We bet anything you'll come here every day for breakfast during your visit; it's one of the best things to do in Milan. You're welcome.
7. Rent a Bike and Ride by the Canals
This is one of the best ways to see the city. It's so fun! You'll soon find that Milan and cycling go hand in hand. Lucky for you, there are numerous places to rent a ride. Check out BikeMi and Mobike to compare prices. One of the most scenic routes to take is along the Naviglio della Martesana. Located northeast of the city center, this path passes by scenic meadows and farms, eventually reaching the town of Gorgonzola. No, this is no coincidence. Go treat yourself to some of the world's best cheese.
Check off the Best Things to Do in Milan from Your Bucket List
We hope you enjoyed reading through our list of the best things to do in Milan. This city truly has so much to offer travelers. From a rich cultural history to a flourishing arts and culinary scene, the options for exploration are endless. Visit Milan.
Do you have any questions or comments for us about your upcoming travels? Feel free to leave us a message in the comment section below. We will be sure to get back with you soon.
Related Article: ​Top Things to Do In Rome