Has your week become a little too routine? Spice up your life a bit with some of the best weekend getaways.
Summer's here and that means you've earned yourself a vacation. Even if you can't jet set off to Bali like the stars, that doesn't mean you can't get your fair share of adventure, rest and relaxation, or whatever you desire. Want to know a great way to do it? Read up on some of our best weekend getaways and you'll see. We've said it before and we'll say it again. Sometimes, the biggest excitement is right outside your front door. Start living it.
Here Are Our Picks for the Best Weekend Getaways in the U.S.
1. Lake Tahoe, California
If you're lucky enough to live in the Golden State, you know there are some pretty epic west coast road trips waiting out there. Seriously. If you're crazy enough, you can drive from Orange County to San Francisco in a weekend and get back before you start work on Monday. How do I know, I've done it. Well, Lake Tahoe is one of those epic NorCal places you just can't miss; it's one of the best weekend getaways. Even if you live in nearby Nevada, it's an easy trip. And a worthwhile one at that.
For Californians, Lake Tahoe is part of the quintessential experience. Families take their kids up there for epic summer camps, couples for romantic getaways. You really can't go wrong. Tahoe offers a little bit of something for everyone. Here, you get the best of well, all worlds really. Turquoise crystalline lakes lap against smooth beach shores under the shade of tall forest trees. From camping to hiking, and water sports, there is truly so much to do! While you're there, make sure to visit Emerald Bay Park, D.L. Bliss State Park, Cascade Falls Trail, and take a tour of Vikingsholm. Here they are in no particular order.
2. Orange County, California
Take it from an Orange County local. This is one of the best places to live in the country. Why not make it one of your best weekend getaways? Give in to the allure of year-round sunshine, beautiful beaches, and the urban appeal of nearby Los Angeles. This state really is as beautiful as it looks. If it's your first time visiting, you have to visit a few touristy spots. But let's also try to dig a little deeper. Disneyland is great but OC's natural beauty is greater.
While you're here, there are several things you just can't miss. First things first. Stop for brunch (and the best vanilla iced chai you've ever had in your life) at Alta Coffee in Newport Beach. This old bookstore turned eatery was one of the first places my college friends took me to when I first moved here and it's still my favorite by far.
Second, grab a book and a blanket and head to the beach in the morning. I dare you to find a more peaceful place to watch the sunset in the morning. Last but certainly not least, explore some of the scenic beaches in Laguna. You won't beat Thousand Steps or Victoria Beach. For more information on things to do in Orange County, you'll just have to read the full feature (*wink wink*).
3. Seattle, Washington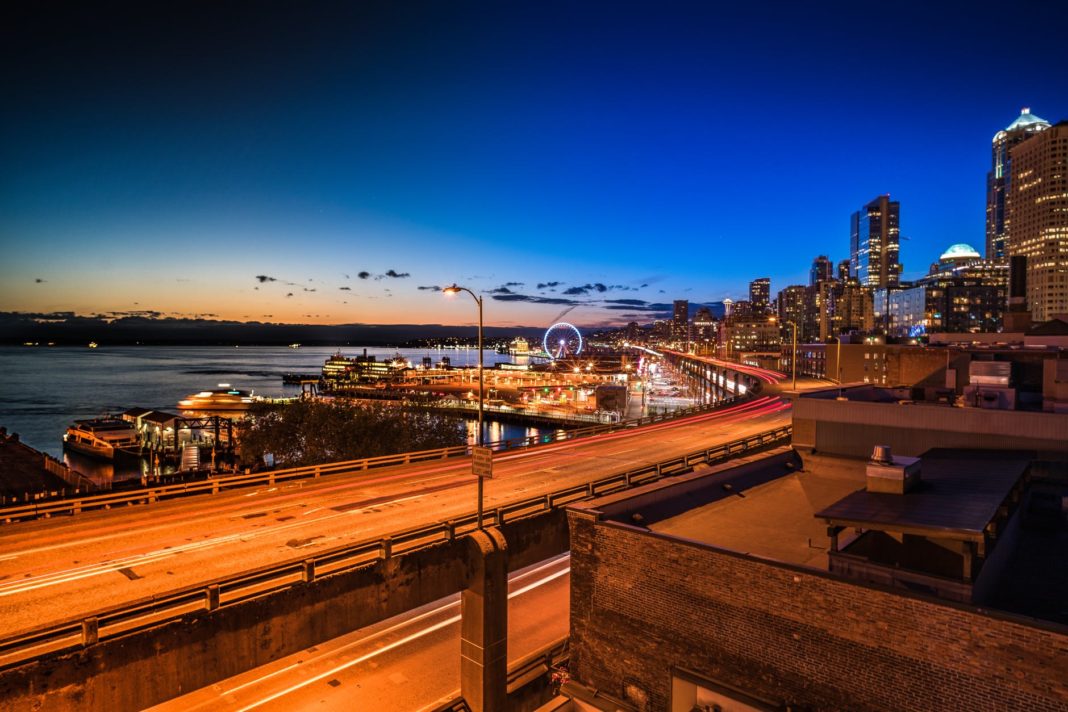 Looking for the best weekend getaways? You'll find everything you could want and more in Seattle, Washington. The emerald city is the perfect combination of all things beautiful, outdoorsy, and urban. Sound confusing? Just take our word for it. I bet you'll be packing up to move there in no time. If I sound biased, it's because I am. Seattle was my hometown for nearly thirteen years.
We've got you covered with a mix of nothing but the best attractions, including urban cocktail bars, and lovely coastal walks. If you've never been to Seattle, you should know that its districts are very diverse and very spread out. It's definitely worth it to rent a car while you're flying into SeaTac airport. While the city does have a good public transportation system, you'll get around way faster in your own ride.
Alright, let's get to the good stuff – where to go and what to do. Start your day off with brunch at an incredible eatery. We absolutely love Salare. This place truly encapsulates the city's diverse foodie culture. A host of influences pervade the menu, ranging from Africa to the Caribbean Islands. When you're ready to taste some quirky culture, go explore Fremont. Under the Aurora Bridge, you'll find an eighteen-foot troll statue gripping a Volkswagen car. The best things in this city are the least touristy. Seek them out and you'll have a great time.
4. Miami, Florida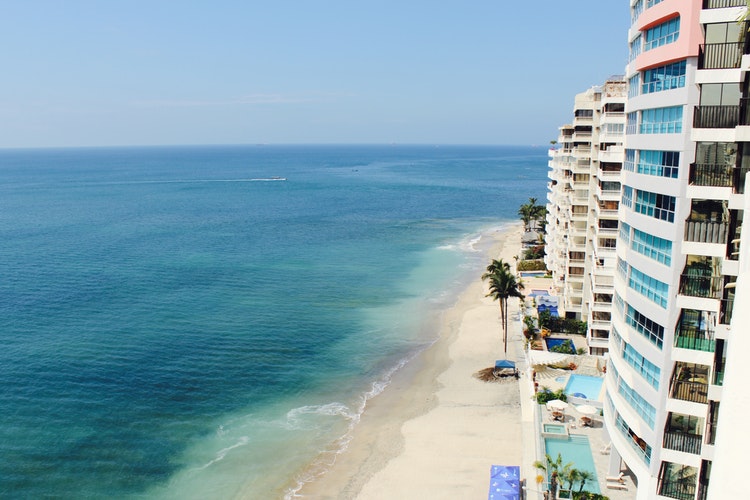 The Magic City is truly one of the best weekend getaways. While tourists typically cling to the popular strip of Miami Beach and Ocean Drive, there is so much more to see in this amazing city. So what should you do in this amazing city? Well, we'll show you.
If you're looking for more mellow stretches of sand, look no further than Sunny Isles Beach. Rows of pastel 1950s era motels and colorful beach houses line the sand. Bright umbrellas and lounge chairs sit in perfect rows, creating a scene like something out of a Wes Anderson movie. This warm and inviting seaside community is the place to be.
Next, it's time to indulge in a bit of local culture. This means you have to check out the art scene for one. The Arts and Entertainment (A+E) District features fun events like the "Miami Soul Train," – aka a dance party and you'll have no problem getting around thanks to the elevated transportation service in the city. Last but certainly not least, check out the MDC Museum of Art & Design and the Miami Center for Architecture and Design. You will learn so much behind the scenes.
5. Florida Keys
I just can't get enough of this tropical paradise. Although I had been a Florida resident for a few years off and on (yes, I moved around a lot), I had never been to the Florida Keys until last summer. They were every bit as beautiful as I imagined them to be and more. Come to think of it, I actually visited both Miami and the Florida Keys in a 4-day weekend. That means you can too.
If you're looking for some of the best weekend getaways, the Florida Keys have them. Think sun, sand, surf, and limited crowds. From Miami, you can reach the first of the FL Keys in a little over an hour. Before you drive over the famous Seven Mile Bridge, you should definitely attach a GoPro to the front of your car or dash. You're not gonna want to miss this. Vibrant turquoise waters shimmer under a blazing sun. Mangrove estuaries dot the shores and fisherman line narrow side bridges, hoping for a good catch. Soak up all the sights you can on this one-lane highway.
When you get to the Keys, I do admit I have my favorites. Key West and Key Largo are the best ones – hands down. Take a pit stop in Key West in the Conch Republic for some amazing seafood and even better Key Lime pie. This is also one of the best places to sight see. Spend the day beach hopping.
Key Largo is the adventure Key. The options for fun are endless. We highly recommend anything related to water sports – Kayaking, canoeing, jet skiing, and snorkeling are all a blast. If you're looking for the best places to go diving, look no further than John Pennekamp Coral Reef State Park.
6. Greenwich, Connecticut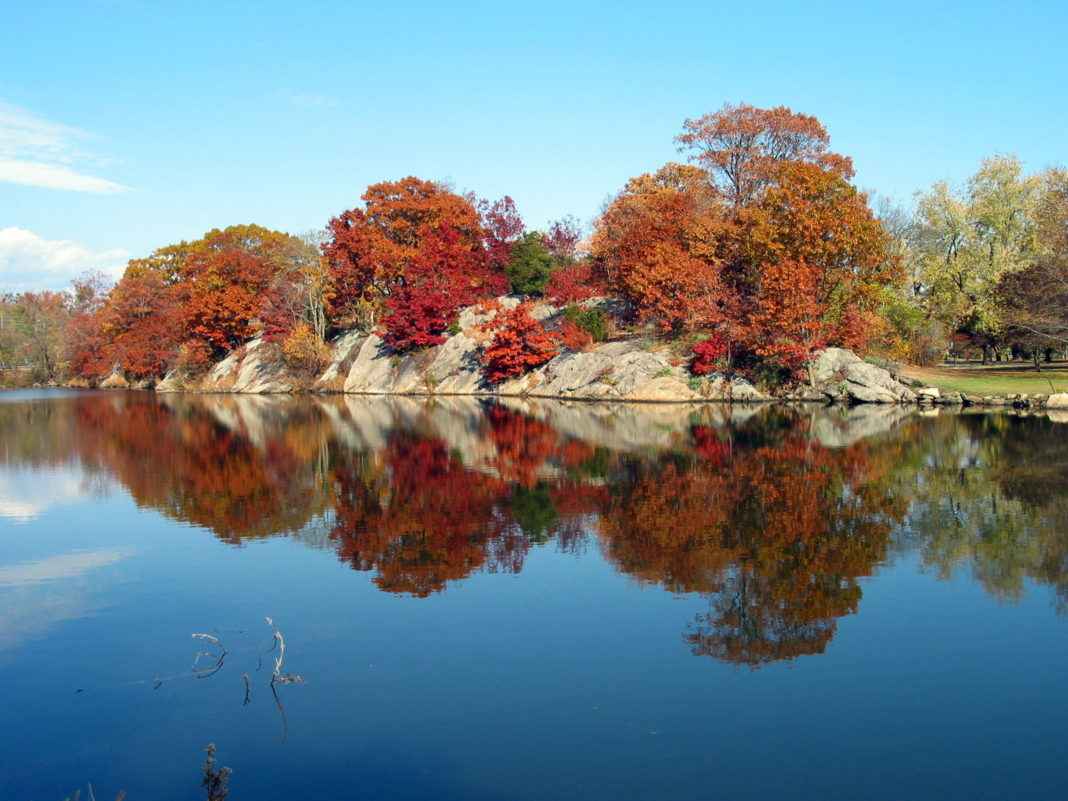 East coast residents, this one's for you. Did you know that Connecticut has the most beautiful escapes just 40 minutes outside of New York City? It's Greenwich. This picturesque town looks like something out of a Nicholas Sparks movie. Even better, there's plenty of things to do. That's what's made it an attractive destination for New Yorkers and New Englanders for years.
So what should you do in Greenwich? First, take a quick drive or hop on a train to the city center – Greenwich Avenue. From here, you'll head on over to Homestead Inn. Today, this converted Victorian manor is best-known for its award-winning restaurant, Thomas Henkelmann. This boutique property serves as a great base next to the city's main shopping and dining hub. Spend afternoons perusing the high-fashion, including  Hermes, Saks, Intermix, Rag & Bone, and more.
Kick off your second day by exploring Old Town Greenwich. This picturesque, single-street neighborhood dates back to 1640. Grab breakfast (can you tell I'm a breakfast person yet?) or go for a bigger sit-down at Sweet Pea's Baking Company. You'll be thinking about their Nutella donuts for days after – maybe even weeks. Walk off the food coma by exploring all the cute little mom and pop shops your heart desires. When you're ready for some nature, Greenwich Point Park is just a short drive away. It offers nothing but the best views of the unspoiled peninsula.
7. Manchester Center, Vermont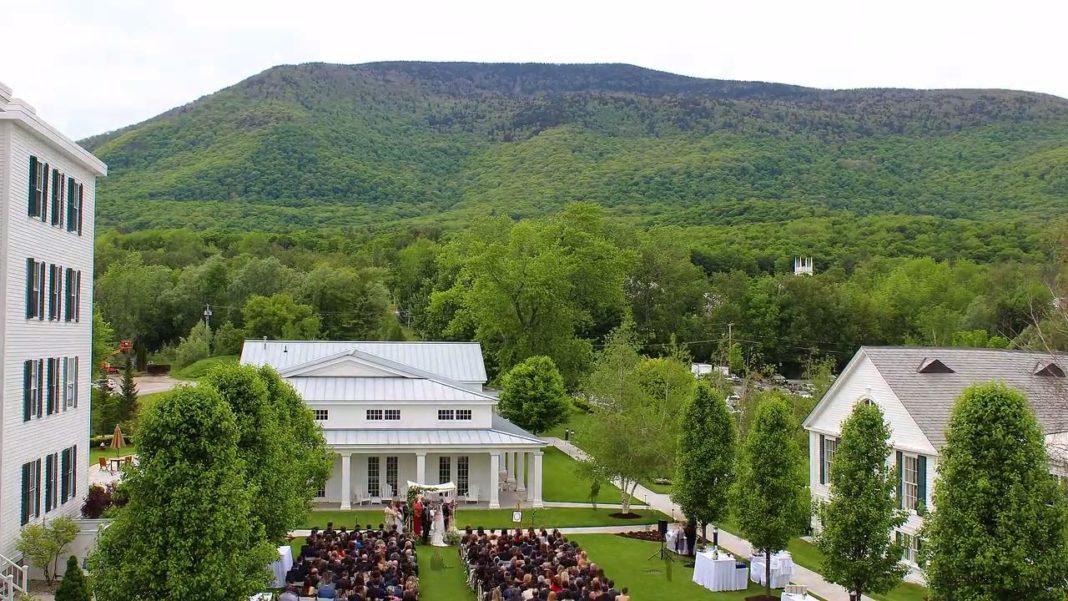 Credit: The Equinox
We're going to make this super easy for you. Stay at The Equinox, a Luxury Collection Golf Resort & Spa. If you're looking for a sweet little vacation, this resort offers the best weekend getaways. Want to know the best part? Everything you need can be found right on its grounds.
Go ahead and plan your spa (and in the right season ski)  getaway to the lush escape of Vermont's Green Mountains. At the Equinox, you'll enjoy elegant, modern accommodations, lovely on-site dining, a picturesque location, and nothing short of a world-class golf resort and spa.
Did you know it was established in 1769? Today, this historic site offers the perfect year-round vacation destination. Whether you're coming to golf, ski, or simply to renew your body and spirit at the relaxing spa, you're sure to make memories here. Nothing but the best five-star treatment awaits you.
The Equinox is also the place where four U.S. Presidents stayed as guests. William Howard Taft, Ulysses S. Grant, Theodore Roosevelt, and Benjamin Harrison are among the most notable guests. Anything you could dream up, the Equinox has. Choose from five restaurants, and a bar, or try to get reservations at the famous Marsh Tavern, which has been around since the resort's inception.
8. Santa Fe, New Mexico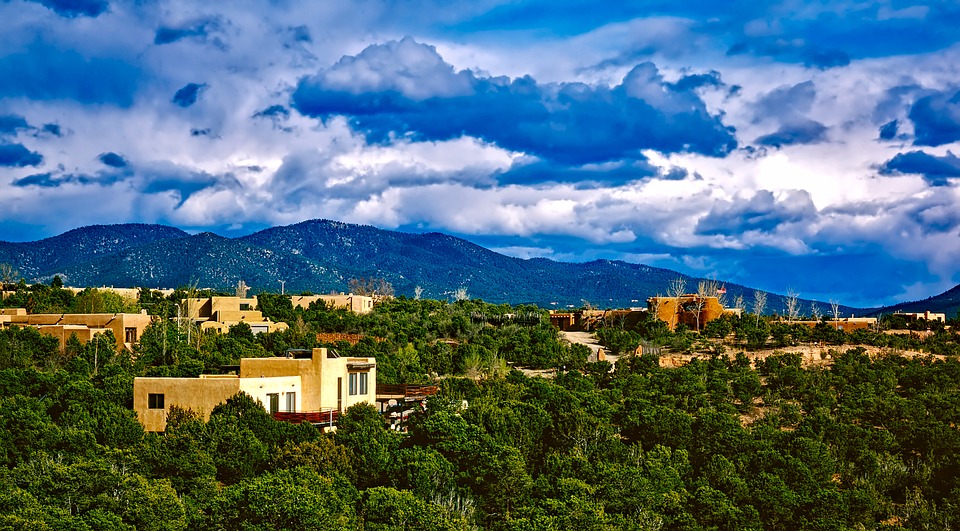 Come on out and visit the City Different. One of my best friends recently took a road trip to Santa Fe with her family from southern California. She managed to squeeze everything she wanted to see into three days and I'm pretty sure you can too. Don't miss out on one of the best weekend getaways this summer.
So what is there to do in Santa Fe? Come on. We'll show you. First, book tickets to visit the quirkiest interactive art exhibit ever – Meow Wolf. The so-called 'house of eternal return' is so trippy, you won't be able to stop talking about it. It's also one of the most popular spots in the city, so make sure they have openings for the day and time you'd like to visit.
Canyon Road is also a super cute place to stop by. This art lover's mecca has great places to eat, a lovely local teahouse, and art galleries all along the way. You're going to want to stop in every open door. In addition, there are plenty of fun places to go hiking. All you need to do is go. Make sure to check out Dale Ball Trails, Arroyo de los Chamisos Trail, and La Cuchara Trailhead (La Tierra Trails).
9. San Francisco, California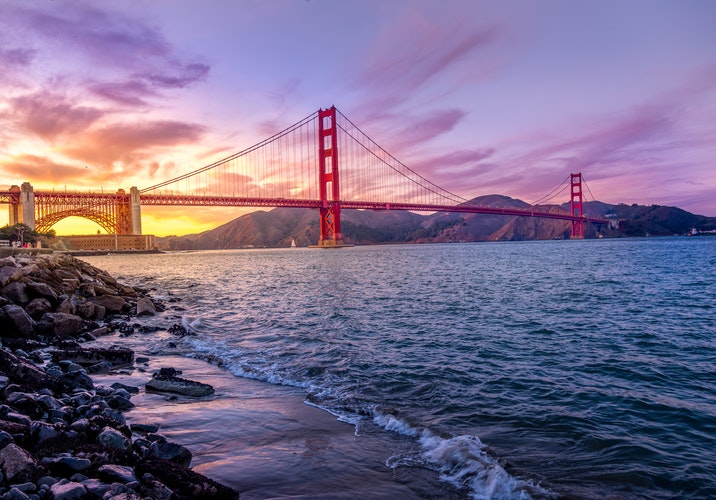 You can't visit NorCal without going to see the City by the Bay. While this city's a blast, if you don't plan it well, you could easily waste your trip taking wrong turns, caught in the rain along the Golden Gate Bridge (that's actually kind of fun), and waiting in lines at places that aren't worth it. We highly recommend visiting in September. This is when you'll get the best weather. The city's famous summer fog is over and the cold winds of fall have yet to creep in.
Like each neighborhood is said to have its own microclimate, they have their own microculture as well. If you plan out your best weekend getaway well, you can hit up a lot of the sights you want to see. Are you ready? Let's hop around from the coast to the Mission District.
So where should you go? We'll make it sweet and simple. First, grab a cup of coffee and some pastries in North Beach, San Francisco's Little Italy. You really can't go wrong with any place you go. Honest. For lunch, go to The Mill. You'll find the best pizza (and some more coffee) here. Sound like an odd combo? It's actually really magical. Ride the cable cars or vintage street cars just because. Walk down by Fisherman's Wharf. Play old pinball games. Last but not least, take a hike down by Kirby Cove. You will get an amazing view of the Bay at the foot of the Golden Gate Bridge.
10. Portland, Oregon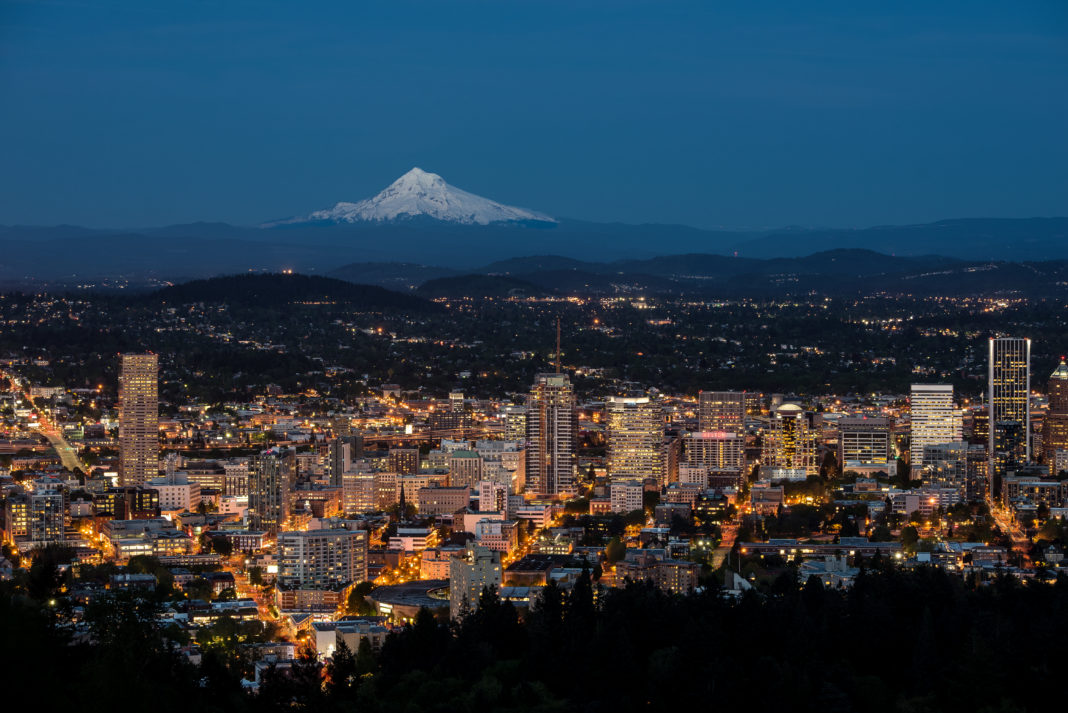 You'll find one of the best weekend getaways in Portland. Sitting on the Columbia and Willamette Rivers, this city is known for its lovely scenery and quirky urban lifestyle. Parks and bicycle paths are scattered on nearly every street. There's no shortage of microbreweries and coffeehouses either.
Once you take a snap by the iconic "Keep Portland Weird" sign, you're ready to dive in and explore the city. Start your trip off right with some sweets from Voodoo Doughnut. Then, head to the market and pack a picnic. You're going to Washington Park. This sweeping outdoor wonder spans from the formal Japanese Garden all the way to the Oregon Zoo. If you ask us, you could spend an entire day here alone, soaking up the good, albeit rare PNW sun. Go to Portland for one of the best weekend getaways.
11. Chicago, Illinois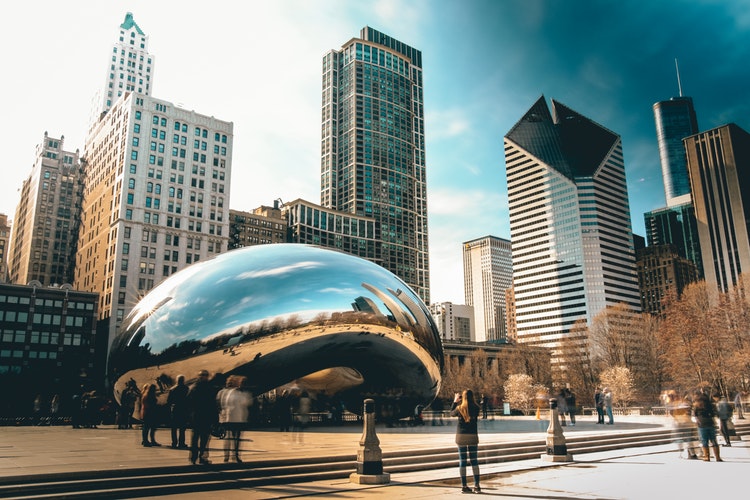 Chicago has such a rich history. Its vibrant food scene, gorgeous architecture, and fun city life draw tourists year after year. Much like Seattle and San Francisco, each of its neighborhoods offers their own unique feel. You'll know exactly what we mean when you visit the Loop. This is where most of the action happens. It's chock full of great restaurants, bars, and other attractions. While the crowds can no doubt be overwhelming, this is a great spot for your base when you visit.
Book Your Trip and Experience the Best Weekend Getaways This Summer
We hope you enjoyed reading our article on the best weekend getaways this summer. Like we said, you don't have to break the bank to have fun. I've learned that some of the favorite memories I've made were ones that were only a six-hour car ride away. Don't overlook the little things; these spots guarantee a whole lot of fun and sunshine.
Have you been to any of the places on our list? Let us know. We'd love to hear all about the favorite places you found – whether it was a hole in the wall pizza joint or an amazing art studio. Last but certainly not least, let us know if you have any questions or comments. We love hearing from you.
Related Article: Romantic Getaways In the USA for You and Your Special Someone