Document your travels with the Hiberno Handmade Leather Journal.
Whenever you journey to a new place, soaking in the sights can be the best part of your travels. As you discover interesting sites and enjoy a different culture, you might wonder how you'll ever remember everything you're experiencing. If you bring something to track your thoughts and observations, these memories will be able to stay with you always. Accordingly, travel journals can be useful for writers inspired by their surroundings, or business travelers wanting to jot down notes. With the Hiberno Handmade Leather Journal, travelers may document their adventures inside a durable, old-fashioned notebook. You'll never want to leave your travel journal at home if you choose Hiberno's product.
Hiberno Handmade Leather Journal Features & Benefits
Handmade Quality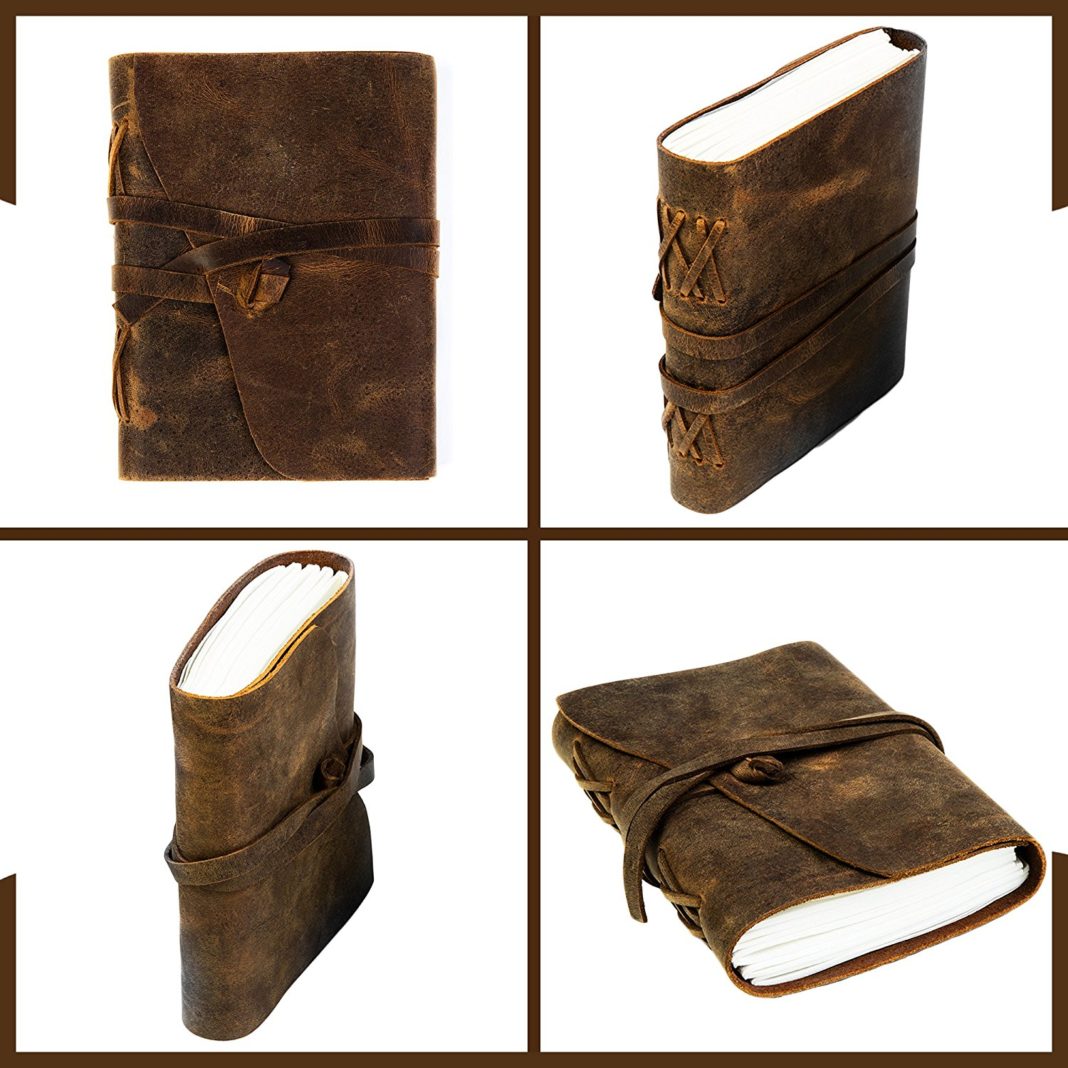 Credit: Amazon
Many notebooks can't survive consistent use or the wear and tear that comes with constant travels. With leather bound journals, the possibility of pages falling out at random increases, as the paper isn't always secured properly. This means travelers keeping important records might end up with missing pieces of information. Writers who jot down crucial story ideas may also find their brilliant thoughts have disappeared as pages come out unknowingly.
The Hiberno Handmade Leather Journal ensures that important writings won't be lost. Every page inside the notebook has been bound within the journal, so the paper will remain secured. Instead of using machinery to create their notebooks, Hiberno's products have been created by skilled and attentive hands. Since the Hiberno Leather Journal has a handmade design, your notebook also will be unique to anyone else's journal. As you use your journal, you'll feel inspired by knowing that it differs from other generic notebooks.
Genuine Leather Exterior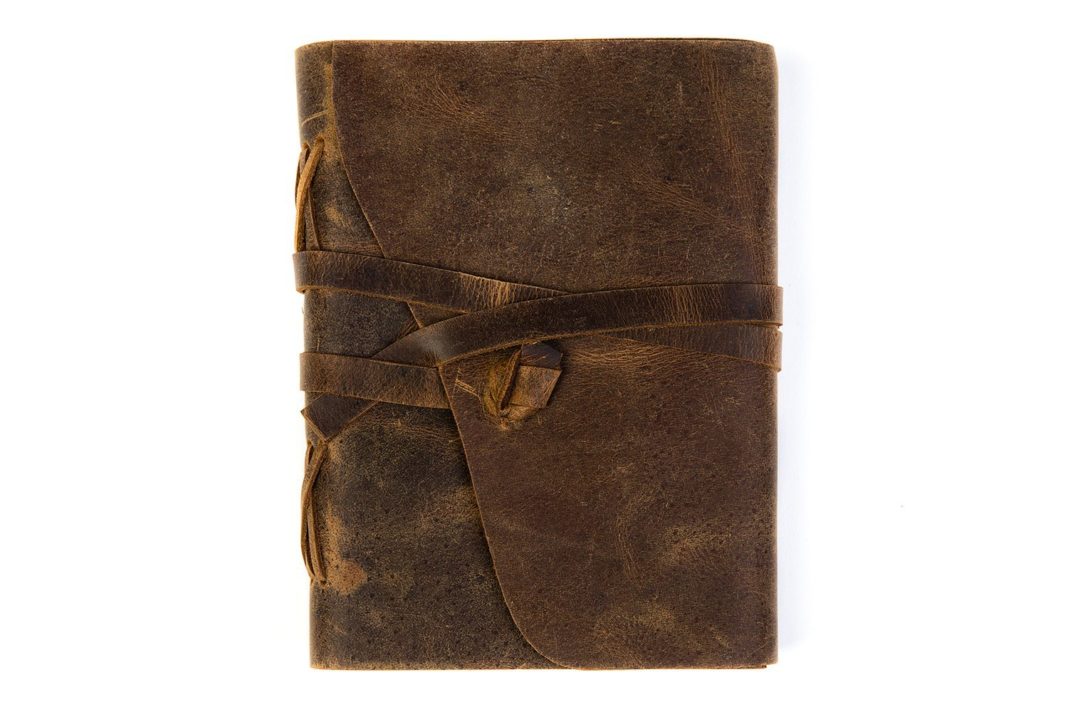 Credit: Amazon
Do you love vintage items? Are you someone who enjoys feeling connected to those who lived in the past? The Hiberno Handmade Leather Journal maintains an old-fashioned leather covering reminiscent of journals used throughout history. With the notebook's soft, 100% genuine buffalo hide cover, users can feel connected to writers from centuries ago. The supple material also allows for an easier grip as you carry the notebook around in your hands. Additionally, the wrap-around leather string helps you keep your notebook secured when not in use.
If you're someone who uses electronic devices to write, you might find the old-fashioned journal to be a nice change. Rather than keeping notes on your phone, using a real notebook might inspire you to reconnect with your surroundings. The antique feel of the buffalo hide covering may motivate you to take a break from modern technologies. Since the Hiberno Handmade Leather Journal has a leather cover, the notebook will also be able to withstand the elements. You won't have to worry about damage to important notes, even if the journal experiences rough handling.
Thick and Resilient Paper
Credit: Amazon
One of the biggest problems with notebooks can be a lack of paper quality. Even if the exterior of journal has been made of a durable material, the pages inside might be fragile. It can be annoying if your pages easily rip or tear, despite your careful usage. Additionally, thin paper means the ink will most likely bleed through to the other side of the page. When this happens, your writings will become difficult to decipher and important thoughts may be lost. Ultimately, you'll feel frustrated knowing you can't use your notebook during moments of inspiration or crucial work events.
The pages inside the Hiberno Handmade Leather Journal have been made of cotton rag. This ensures the pages remain durable no matter how hard you write on the paper. Along the completely blank pages, travelers can map out their adventures or doodle during moments of downtime. You'll have plenty of space for writing down business meeting notes, creating drawings, tracking your thoughts, and more. The acid-free paper also means your writings will last long after you finish jotting down your travel observations.
Portable Design
Credit: Amazon
If you're planning on bringing your notebook everywhere you go, the product needs to be portable. You don't want a bulky journal that weighs you down and takes up valuable space in your purse or backpack. Similarly, your notebook should also be easy to carry in your hands as you walk from place to place. A massive journal that doesn't fit in your grasp can deter you from wanting to use it on the go. This means your plans to capture memories during your journey will be ruined by the notebook's inefficient design.
With the Hiberno Handmade Leather Journal, travelers can take their notebooks along every journey. The notebook's slim design makes it ideal for stuffing inside already cramped travel bags. The journal's compact nature means it can be placed in the glove department of your car or within a briefcase. When inspiration strikes, you can easily grab the journal from your backpack and jot down your thoughts. If you're in a meeting and need something small to take notes, the Hiberno journal will fit your needs perfectly.
Related Article: ​Gifts for Travelers: The Ultimate Gift Guide​​​
What Travelers Are Saying About the Hiberno Handmade Leather Journal
Travelers who purchased the Hiberno Handmade Leather Journal found the product ideal for documenting observations about their surroundings. Users loved the rustic design of the notebook, as it made reviewers feel connected to writers of the past. The leather cover was also found to be very beautiful and durable even when taken on many trips. Reviewers appreciated that the notebook's pages were separated into mini booklets, which helped with organizing thoughts and information. The journal's thick paper additionally ensured that writings didn't bleed through to the other side of the page.
Some reviewers found the paper a little difficult to write on, as the pages were slightly rough. This meant that users struggled a bit to write quickly unless they had a thicker pen or marker. The stiffness of the pages also created challenges for a few users. Since the notebook didn't just sit flat while they wrote, the reviewers had to hold the pages open. Overall, users of the Hiberno Handmade Leather Journal felt that the notebook was perfect for recording ideas while traveling.
Alternative Travel Journals
Moleskine City Notebooks
Traveling to unique cities can be both exciting and challenging as you try to navigate the areas' complex layouts. Thanks to the Moleskine City Notebooks, you'll be able to traverse big cities with ease. These travel journals provide specially curated maps of specific locations around the globe, alongside space for writing notes. Paris and New York editions of the notebook include maps of the city center, metro system, and street indexes. The 96-page archive and translucent sticky sheets also let you document your travel route while you move. When you take your Moleskine notebook to these cosmopolitan sites, you won't have to worry about getting lost.
Globetrotter's Log Book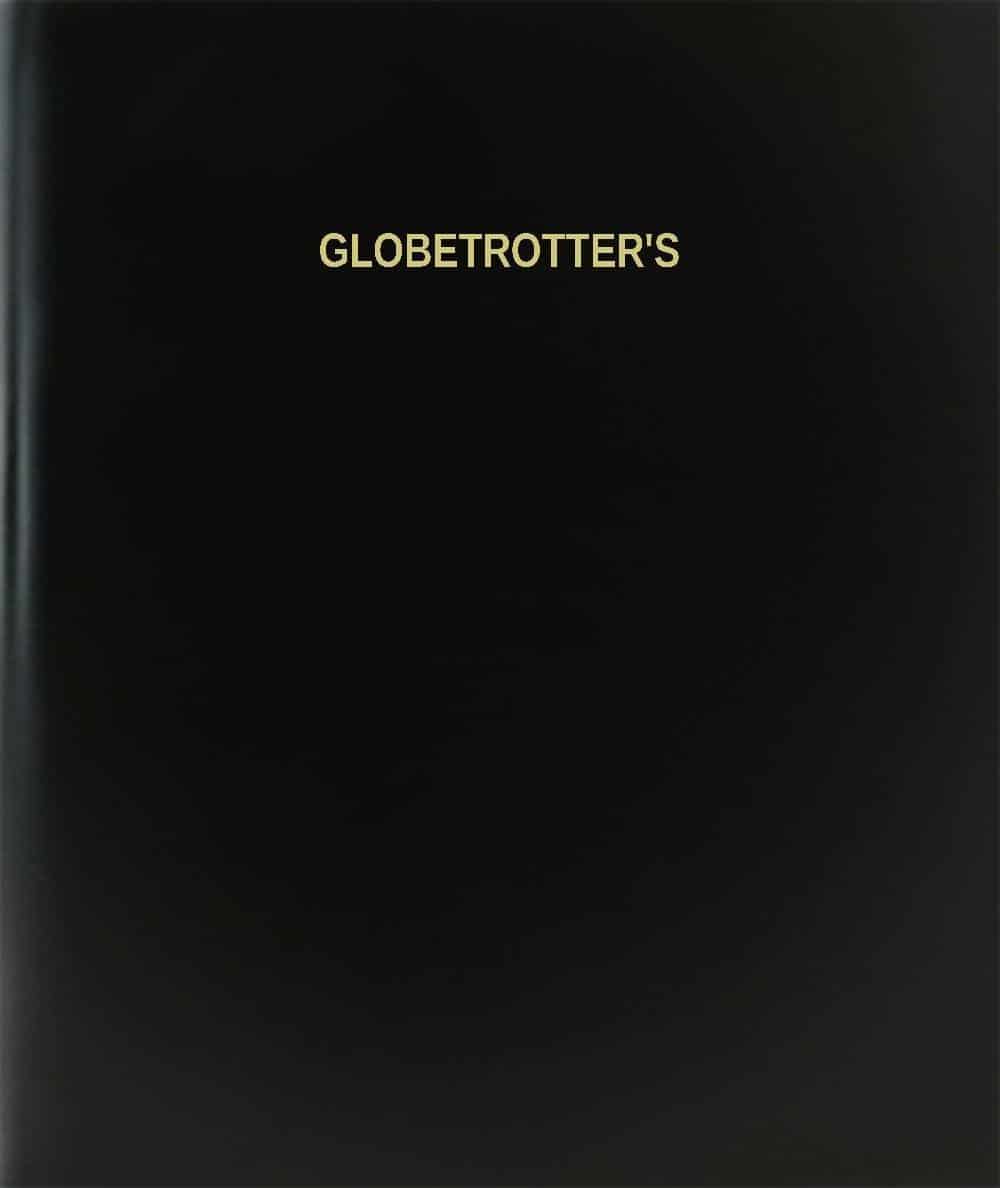 The Globetrotter's Log Book remains an ideal option for travelers who need to do some serious record-keeping. This notebook's sturdy, lined pages allow users to track every observation and idea during their journeys. With page numbers and fields for writing subjects and dates, you can easily organize all your recorded data. A placeholder ribbon makes locating your most recent entry a simple task. The notebook's hardbound, imitation leather exterior also ensures your journal will be able to survive constant usage. Additionally, the notebook lies flat while open, so you won't have to hold the journal in place as you write.
I Was Here: A Travel Journal for the Curious Minded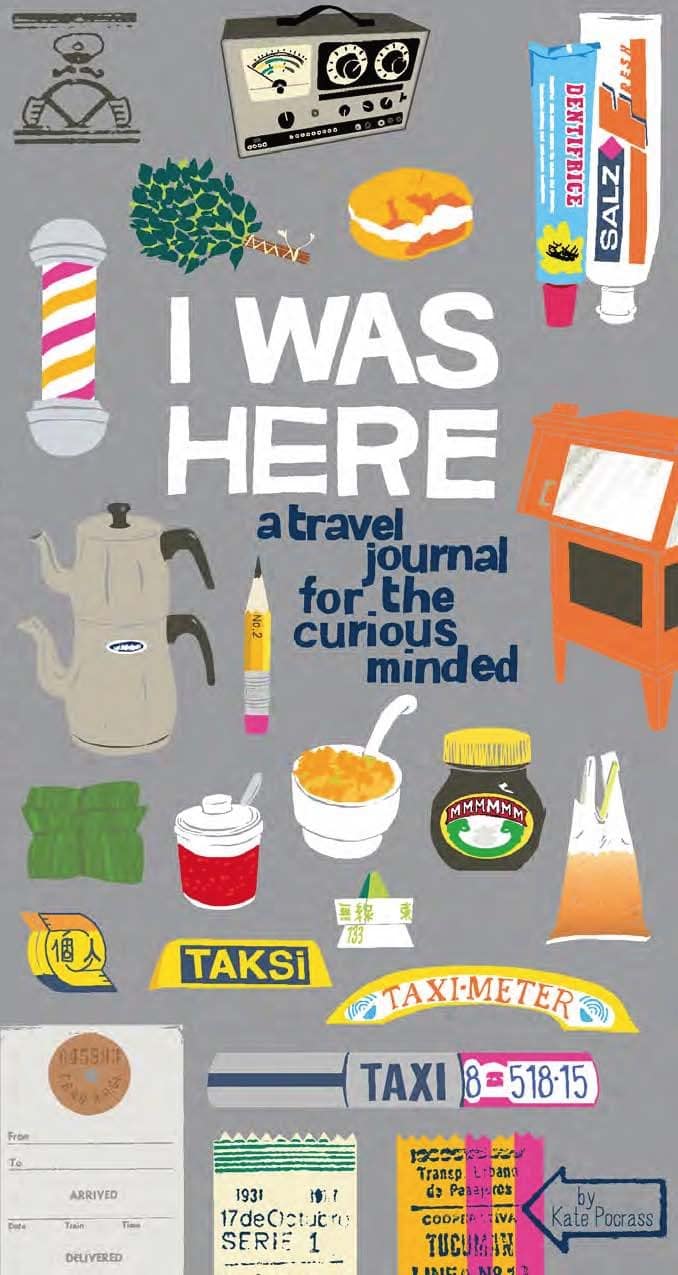 If you're looking for some writing inspiration, this travel journal will help get you started. The Travel Journal for the Curious Minded provides a number of useful tips and ideas for travelers with writer's block. This notebook contains colorful illustrations alongside writing prompts that get the user engaged with their surroundings. Large spaces for creating your own drawings can also be found inside this product's pages. You'll also have room for collecting new addresses and phone numbers of the interesting people you meet along your journeys. Those who love to plan their explorations will additionally be able to list interesting places to visit and create itineraries.
Store your travel memories inside the Hiberno Handmade Leather Journal.
No matter the destination, your travels may inspire new ideas or unique observations about the world around you. A special notebook to keep track of thoughts and sudden moments of inspiration can be an asset to any traveler. Of course, you shouldn't just purchase any old journal, as you need a product that can withstand the elements. If you're planning to bring the journal everywhere you go, it will probably experience a few bumps and bruises. In this manner, travelers who need a durable notebook should look no further than the Hiberno Handmade Leather Journal. As you carry the leather-bound journal throughout your adventures, you'll feel at ease knowing your writings will stay safe.
Related Article The Best Travel Journal for your Next Trek