While most people think of Washington DC as the bustling city of career politicians and political hopefuls, there are actually many fun activities to do there. In fact, there are plenty of things to do in Washington DC with kids. 
Why not start a fun, educational journey early on? There is no shortage of entertainment opportunities in the U.S. capital. Since it is a great vacation destination for every time of the year, we put together a list of the best things to do in Washington DC with kids for you. So, read on and start planning your big family adventure to the District.
Free Things to Do In Washington DC With Kids
Cutting costs never hurt. If you're looking for some wallet-friendly fun, check out these places to see in DC that won't cost you a dime.
Visit the Franklin Delano Roosevelt Memorial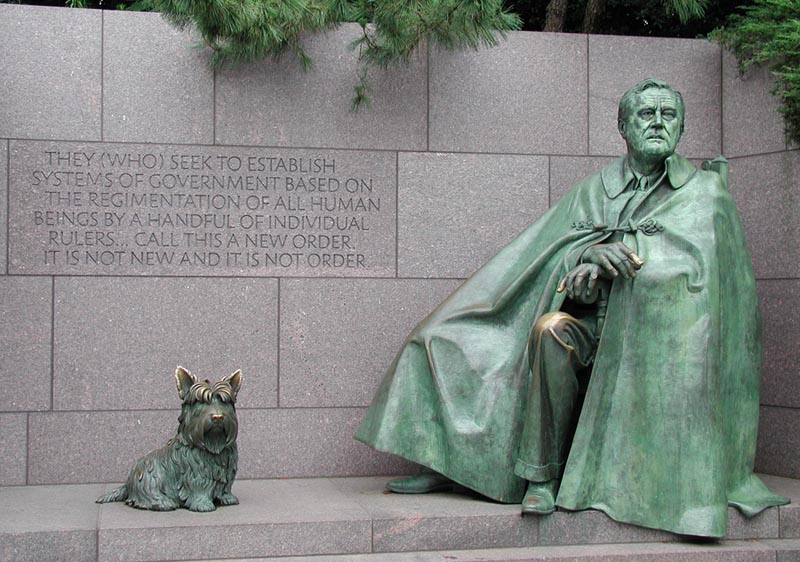 The Franklin Delano Roosevelt Memorial (often called the FDR Memorial), honors our country's 32nd President and his legacy. The exhibit is composed of four separate rooms which each represent his terms as Commander in Chief. Throughout the memorial, bronze sculptures commemorate the First Lady, Eleanor Roosevelt, and his trusty pet, Fala. 
Hit Up Some of the Free Museums on the National Mall
There is nothing like arriving at the National Mall for the very first time. The kids won't be the only ones whose jaws drop. The Washington Monument towers high above the landscape, pointing majestically into the sky and on its sides, the U.S. Capitol Building and Lincoln Memorial frame it. Explore America's front yard and you'll find a myriad of inspiring monuments, museums, memorials, and loads of family fun.
This is America's most visited national park. Here, the past, present, and future all come together. Monuments engraved in stone honor our forefathers, their legacy, and nation's history. From Martin Luther King Jr.'s history-changing "I Have A Dream" speech, to the AIDS quilt, the National Monument is a place where movements and celebrations have taken place and more are sure to come. Visiting is definitely one of the best things to do in Washington DC with kids.
A Few Things to See While You're There
It is much more of a history lesson that just a memorial made of stone. Just east of the Washington Monument, you will find world-class museums, with something for everyone. Be sure to pay the Smithsonian National Museum of African American History a visit in addition to some of the museum's new lineups.
Take a stop and remember the darker parts of our nation's history. Try and learn how we can grow and move forward as a nation. Pause to remember and learn about freedom and human resilience at the United States Holocaust Museum. Interpret the meaning of original Da Vinci and Van Gogh paintings. Soar into the stratosphere at the National Air and Space Museums. Choose your own adventure.
Soar Up to the Stars at the National Air and Space Museum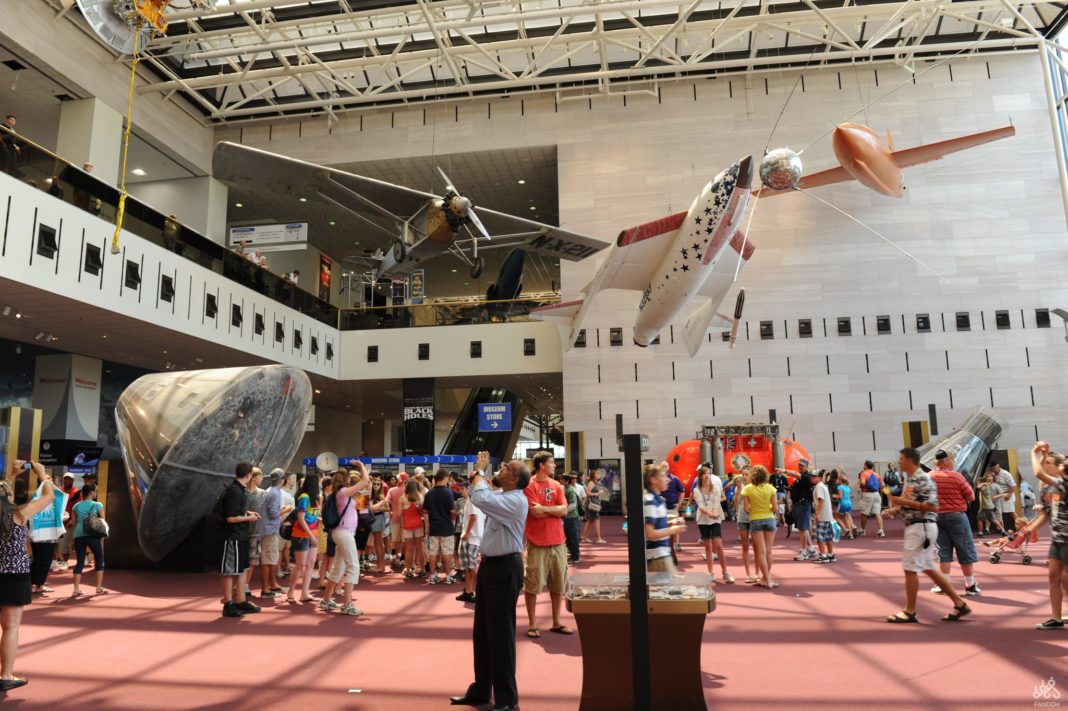 Blast off at this popular museum chronicling the history of aviation and space travel. Run your hands across the moon and rock exhibit. The National Air and Space Museum is home to the world's largest collection of both aircraft and spacecraft. Charles Lindbergh's Spirit of St. Louis is here along with the original 1903 flyer the Wright brothers constructed.
The kids will love playing pilot inside the America by Air Exhibit and we're pretty sure you will too. Go ahead, try on that pilot's hat. Your secret is safe with us. 
The museum is located on Independence Avenue at 6th St. SW. Admission is always free for the whole family. The regular hours are Monday through Friday, 10 AM – 5:30 PM. On certain days, the museum will stay open later for extended spring and summer hours. Be sure to check their website for updates.
Related Article: ​Washington D.C. Opening Museum of the Bible​​​
Spend A Day at the Smithsonian Natural Museum of History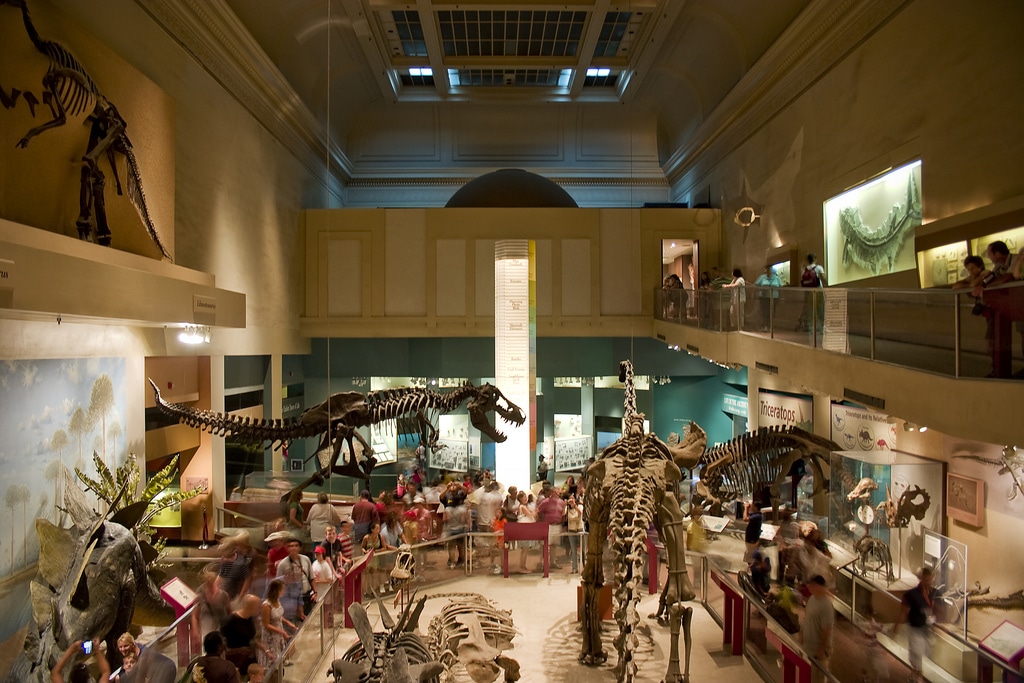 Explore human history from ancient to modern at this gem inside the National Mall. Since its grand opening in 1910, the Smithsonian Natural Museum of History has served to invoke a sense of wonder about the natural world. Its stunning green dome and immense size contain the equivalent of 18 standard size football fields. Even more stunning than its size, the museum is home to more than 126 million different scientific specimens and cultural artifacts.
In fact, some of the most famous artifacts in all the world are housed within these walls. Walk the Janet Annenberg Hooker Hall of Geology, where the 45 carat (and supposedly cursed) Hope Diamond shines on display. The David H. Koch Hall of Human Origins details the story of evolution with full-size reconstructions and features more than 285 fossils and artifacts.
Other exhibits that the kids will love include an insect zoo and the Sant Ocean Hall, featuring an exact replica of the North Atlantic Whale. This is one of the most fun and educational things to do in Washington DC with kids. 
Watch the Animals at the National Zoo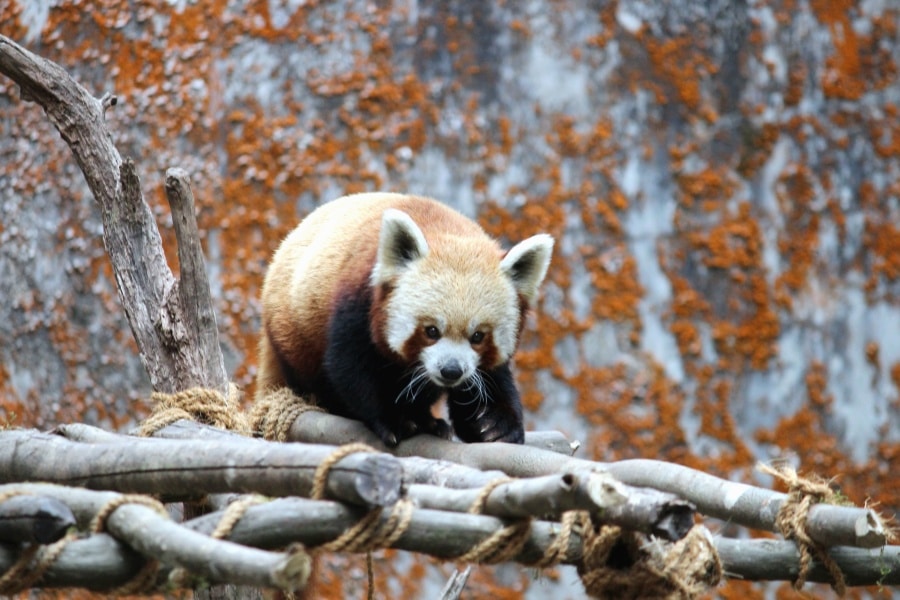 Most zoos aren't free, the National Zoo is a thrill for the whole family. It is a must-see for families visiting the capital and is a popular site for locals as well. Pay a visit to the giant pandas Mei Xiang and Tian Tian, as well as their baby, Bei Bei. Make sure you don't miss the adorable red pandas too.
While these exhibits are certainly fun (and adorable), the adventure doesn't stop there. The zoo holds more than 1,500 animals spanning 300 different species. It's going to be a long day of sightseeing! We hope you packed a picnic. 
Related Article: ​20 Weekend Getaways from DC (Within Driving Distance)​​​
Jam Out to a Free Concert on the West Lawn of the U.S. Capital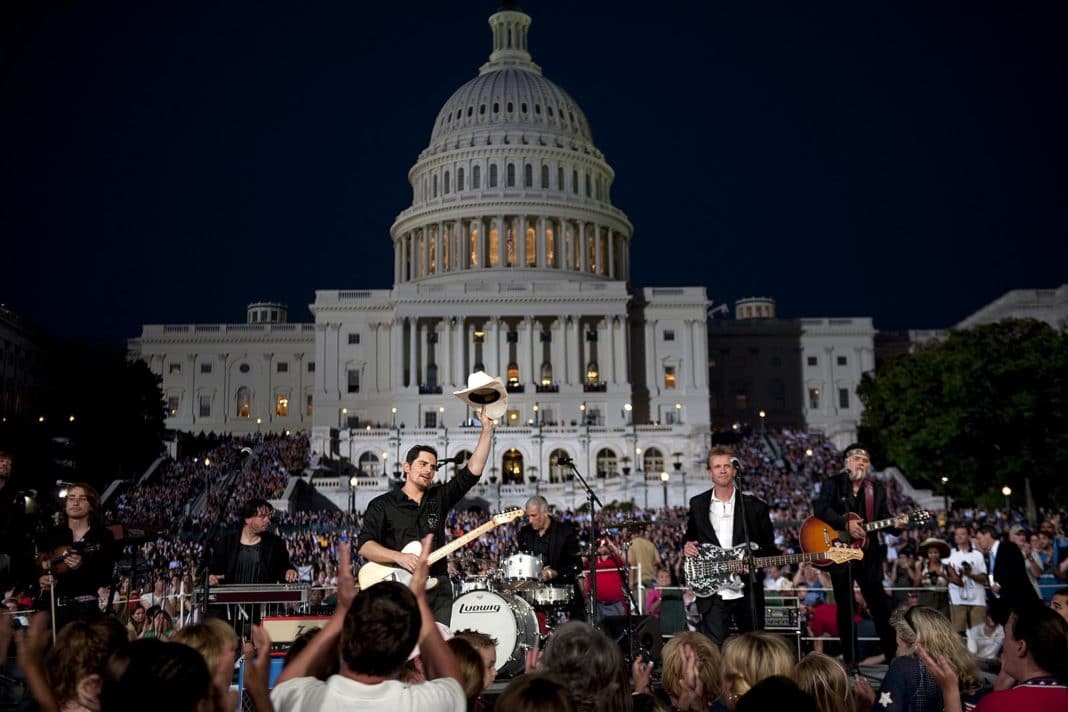 For more than 130 years, different branches of the military have performed concerts on the West Lawn. During the summer, one of the best things to do in Washington DC with kids is to simply enjoy the "Sunsets With a Soundtrack" concert series. If you're a local, you could come every night if you wanted. Every June through August, the lawn fills up with music lovers from all over the world.
Walk Through the Lush Green Botanic Garden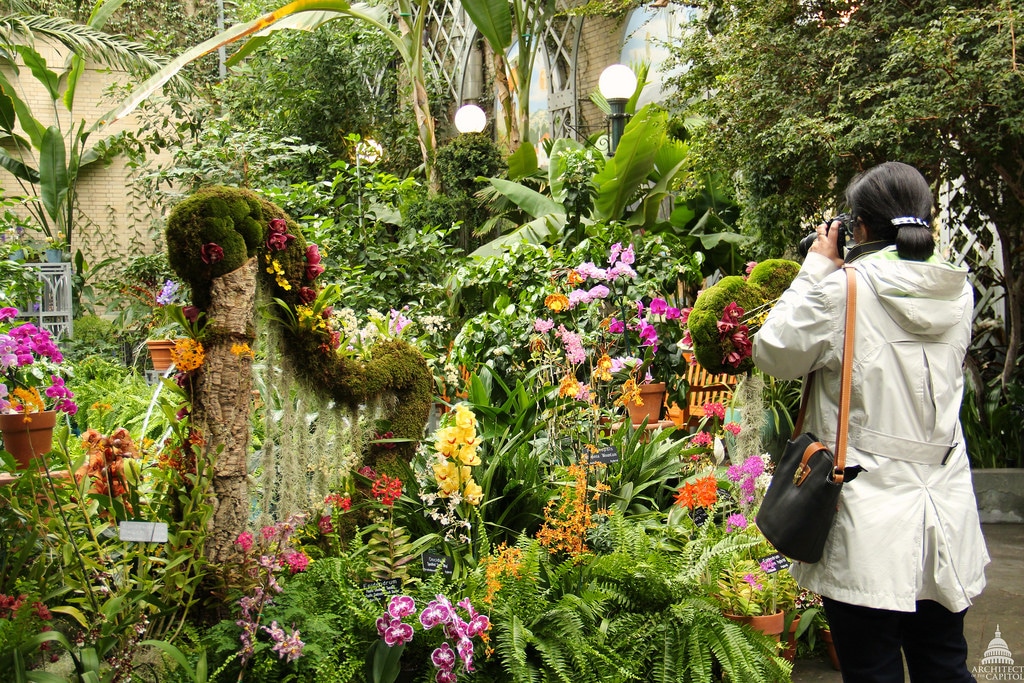 This museum is open every day of the year, so you don't have an excuse not to visit. Boasting two courtrooms and ten garden rooms encapsulated under a glass dome, it's a stunning place rain or shine. The seasonal Children's Garden is a particularly popular spot for kids to play outside with gardening tools and blooming tropical plants. While you wait for it to open up in the summer, sign the kids up for some botanical art classes where they'll make pieces they're proud of.
After you can head over to the Conservatory's front desk, where kids can go on scavenger hunts for booklets, check out a junior botanist backpack, and explore the space around them with fun, safe tools like a magnifying glass. Be sure to take lots of pictures! The stunning tropics, plants shooting up under a 93-foot-tall dome, and the garden court are certainly things you don't see every day.
Georgetown Waterfront Park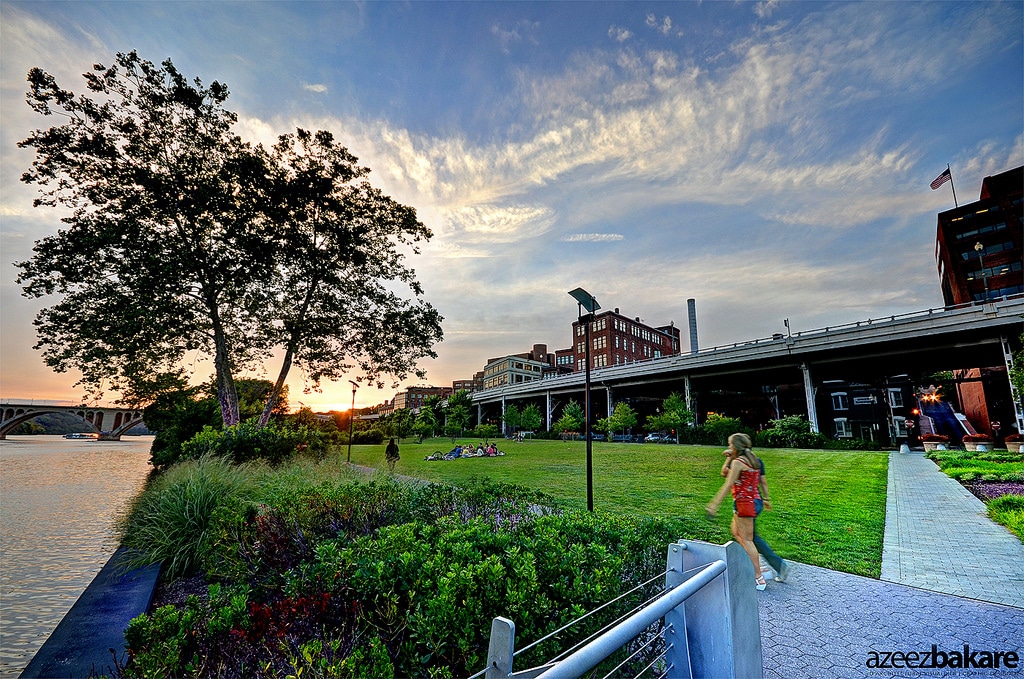 Credit: Flickr / Azeez Bakare
Pack a picnic and cool down at the breezy Georgetown Waterfront Park. Watch the ducks swim by and people stroll the sidewalk and pedestrians peddling downtown on their bikes. In the warmer months, take a splash in the large fountain on this sprawling 10-acre park space. It is such a relaxing place to soak up the local sun and appreciate the city's greenery.
If your family wants to do something a little more active, you can rent canoes, kayaks, or bikes from the Thompson Boat Center. So head out on the water or embark on a trail. Either way, getting outside and under the sun is another one of the wonderful things to do in Washington DC with kids. 
Go Undercover at the International Spy Museum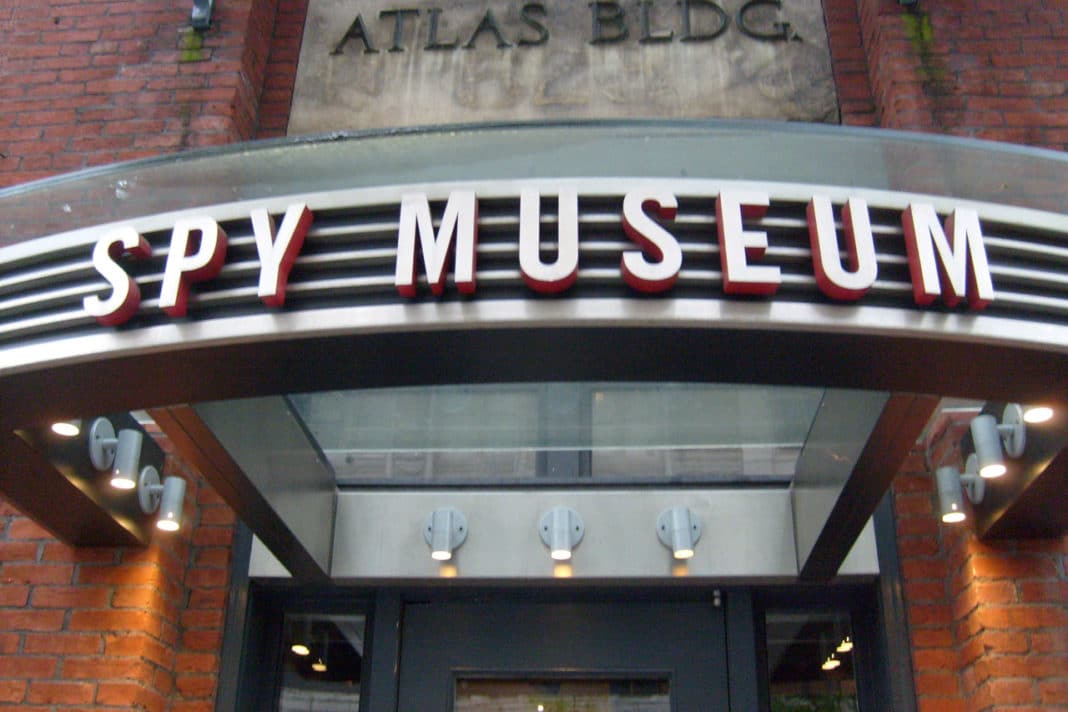 Does anyone else remember Agent Smart's shoe phone? While you won't find that here, there are certainly a ton of other cool gadgets to fill all of your action-packed spy fantasies. This is the only public museum that teaches about espionage – and it's awesome. Visitors will get an up-close look at historical equipment including lipstick tube guns, special cameras, and will be able to embark on secret missions.
We're not kidding. You're going to climb through ductwork, diffuse a fake atomic bomb, and test your own spy skills. There's just one catch. You'll have to trick the staff into thinking you're under the age of ten. I don't know about you, but I'm about to put my hair in pigtails and wear some overalls. I want in. 
With all this said, it's important to note that it's only free if you're six years old or younger. Sure, you could just let your kids get their spy fix without you, but we wouldn't want you to let the $15-$23 keep you from missing out. Try visiting on weekdays to avoid the crowds and if a weekday is your only option, come early. Crowds fill in fast. While it's fashionable to be late, the best spies are always on time.
That's All Folks!
Just kidding. If you're looking for things to do in Washington DC with kids, this is only the beginning. Have you been to any of these spots before? Do you have any favorite memories? Let us know in the comment section below.
Related Article: 9 Things to do in Georgetown, DC