We know, we know. You live in the DC metro area and have been itching to go on an adventure. You have been eager to travel beyond city limits. But, unfortunately, your vacation days are slipping away and time off of work can be hard to come by. Therefore, a weekend getaway is all you can manage. So, you have been racking your brain for new things to do this weekend – thinking, maybe a road trip? The same old same old of DC city life doesn't sound appealing and you're wondering what adventure you can embark on this weekend with your friends.
Maybe you have a knack for history and want to immerse yourself in a historically rich environment. Maybe you are one of those outdoorsy types that crave dirt under your nails and clean oxygen in your lungs. Or, maybe you are one of those I-just-need-some-peace-and-quiet-this-weekend types. Whatever the case, our list of the 20 best weekend getaways from DC will include the exact place that you are looking for. The destinations are all within driving distance, ranging from 20 minutes to 4 hours from Capitol Hill. So, get ready to pile in the car with great friends and set off on your next weekend adventure.
Here is a list of the best weekend getaways from DC. And the best part, they are affordable and within driving distance from the heart of capital.
1. Annapolis, MD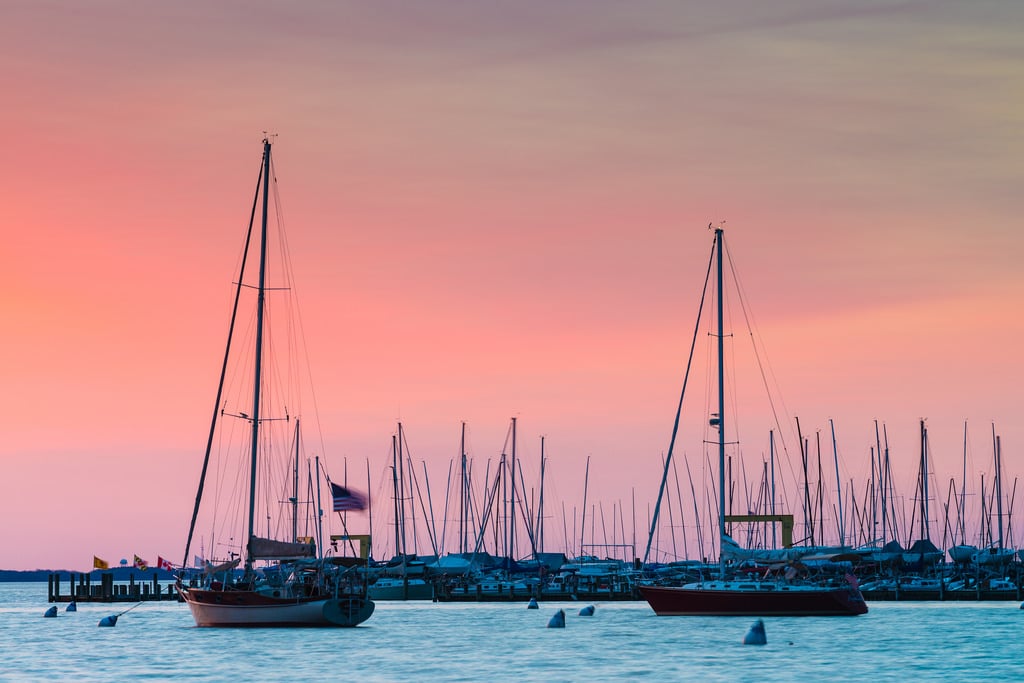 Annapolis is not only the capital of Maryland. The city is also known as the sailing capital of the nation. Therefore, don't be surprised when you see numerous sailboats floating and gliding through the water. Annapolis, Maryland is home to the Naval Academy and during your weekend visit, you can wander around the Naval Academy Grounds. Stroll along the water and admire the boats. Take a boat or kayak ride and afterward, dine in one of the many restaurants offering freshly caught seafood. The drive from D.C. to Annapolis is short at less than one hour. For those who cannot get away for the entire weekend, Annapolis is a great city to wander to even for a day trip.
2. Atlantic City, NJ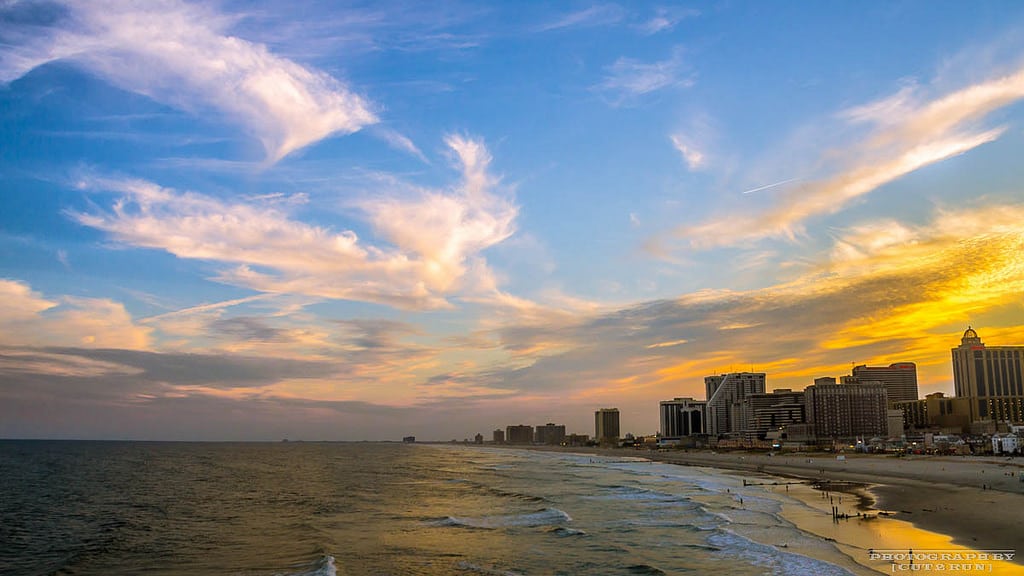 Atlantic City is the place for those who want to get a little rowdy. Gambling and drinking happen frequently in Atlantic City. Typically, both happen at the same time in one of the city's several casinos. Regardless of if the drinking and gambling scene is your style or not, there are also other things to do in the city. Walk along the famous boardwalk, journey down to the beach, or go to the pier where there are rides and carnival games to play. Atlantic City also offers parasailing and other water sports. Nearby golf courses attract many to the area, so be sure to bring your golf clubs too. Whatever you decide to do during your weekend stay in Atlantic City, you will enjoy your time along the coast of New Jersey.
3. Baltimore, MD
Baltimore, Maryland is a definitely an arts and music scene. If you love either, or both, this is one of the best weekend getaways from DC for you. Surrounding the Inner Harbor is a walkable friendly area with restaurants upon restaurants. There are also shops around the Harbor to explore. And to chocolate lovers, we highly recommend swinging by the Fudgery for a taste of some creamy and smooth fudge. Large crowds typically gather around as the fudge-makers sing songs and hand out free tastings of their homemade fudge! While in Baltimore you can visit the National Aquarium that's conveniently placed along the Harbor as well. There are a lot of exciting things to do in Baltimore that we know you will love, making it a close and lovely weekend getaway spot for those who like in the D.C. area.
4. Bethany Beach, DE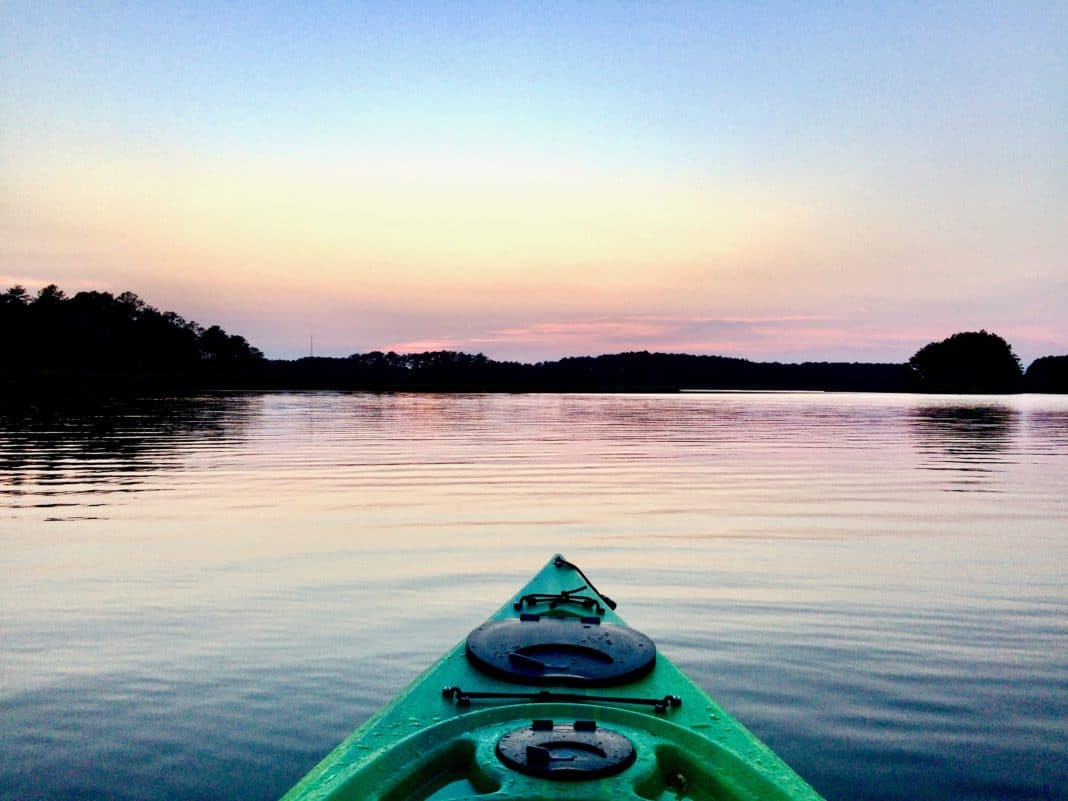 Seated along the Delaware-Maryland border, Bethany Beach is a family-friendly place down by the shore. This hidden escape gives travelers more peace and solitude than the bustling area of Ocean City, Maryland that is just down the road. There is a charming downtown area with cute beachy stores, a bookstore, and surf shops. At any time of day, you will find people holding cones of scooped ice cream from one of the many ice cream stores in the downtown area. When traveling to Bethany Beach for the weekend, you can dig your heels into the sand, relax by reading one of your favorite books, go out for a round of mini golf, or kayak in the bay. Various water activities are offered in Bethany. Also, you will have to mosey on down to the shore during the evening to catch the sky as it fades into shades of pink and orange. This is one of the most beautiful (and close) weekend getaways from DC you can take.
5. Charlottesville, VA
History, history, history. Charlottesville is full of it. And full of cozy coffee shops for those who desire to nestle in with a cup of hot (or iced) coffee or tea. The University of Virginia may be located in Charlottesville, but there is more to the city than just the university. Thomas Jefferson's Monticello is also located in the city and a visit to the property will be informative to those who love learning about history.
Charlottesville's Historic Downtown is a pedestrian-only area, where you will find 10 blocks on restaurants, coffee shops, and clothing boutiques. There are also a few used bookstores in the Historic Downtown area where you can spend hours getting lost in the pages of hand-me-down books. There are hiking trails close to Charlottesville if you want to get outside and breathe in some mountain air too. Whether you decide to go wine tasting, hiking, or visiting historic monuments, Charlottesville has the best of all worlds.
6. Chincoteague Island, VA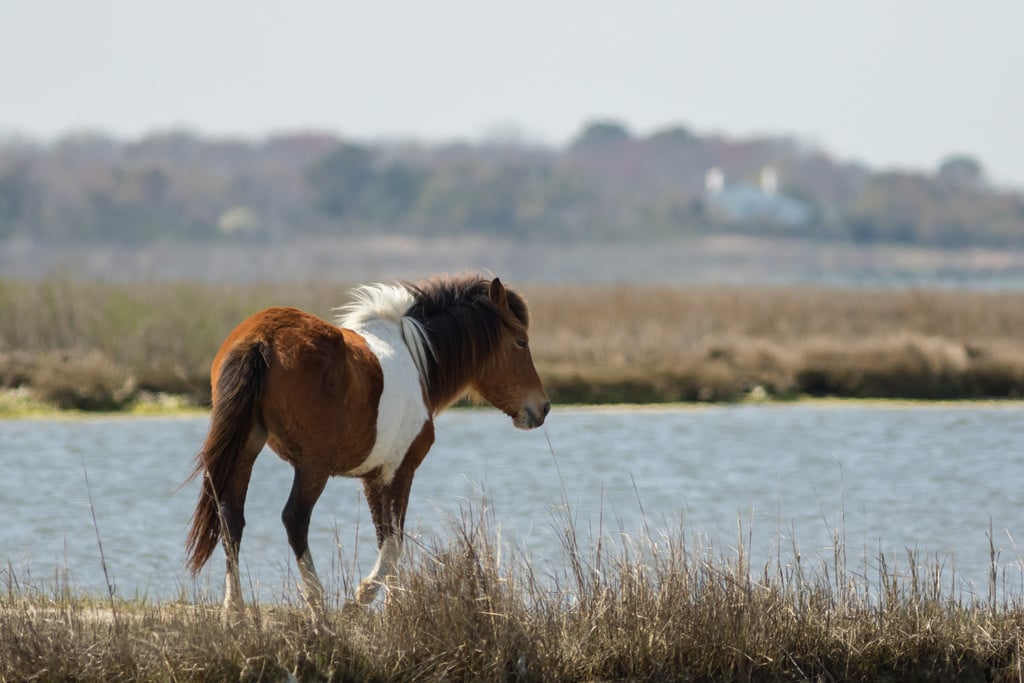 The island is small at only 7 miles long and 3 miles wide. However, there is no shortage of things to do in Chincoteague. Since everything you could want is nearby, you hardly need a car to drive from one place to the next on the island. Chincoteague is a great place to unwind by taking a bike ride, a light walk, or a hike. If you have an interest in fishing or water-skiing, there are boats you can rent at Chincoteague too. Hop abroad and show off your skills. There are also spots to rent kayaks. You can spend the afternoon paddling through creeks and channels in the area. Talk about blissful weekend getaways from DC!
To the east of Chincoteague is Assateague Island. At a larger 38 miles long, Assateague is a must-see during your stay in Chincoteague. There are beaches, wildlife, and the reason why you really need to visit – there are wild ponies. You will spot them on the side of the road and even galloping along the beach. And your heart will swell with delight and awe.
7. Deep Creek Lake, MD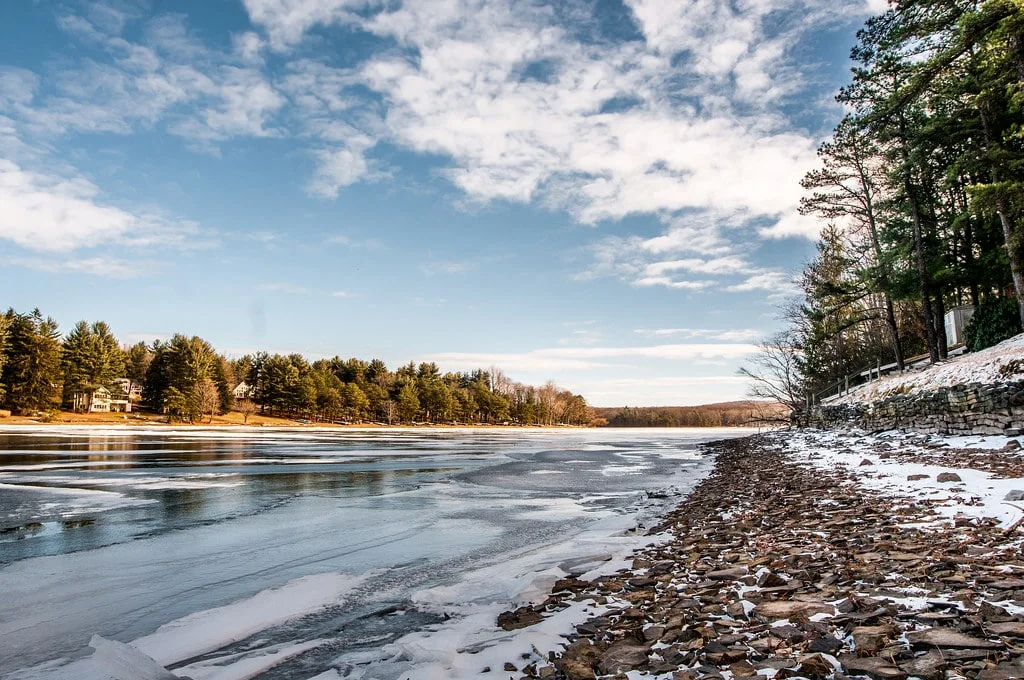 You will love Deep Creek Lake if you love the outdoors. Come in the winter or in the summer and you will be satisfied with the copious amount of sporting activities that are offered. In the winter, lace up your snowboarding boots or tighten your ski boots. Hit the freshly powdered slopes for a great time. Not only is Deep Creek a skiing and snowboarding destination in the winter, but the area also offers snow tubing, ice skating, and snowmobiling. After a couple hours of being in the cold, head into the lodge for a cup of hot chocolate to warm you up.
In the summer, exchange your snow tube for a water tube and hit the lake. Go fishing, kayaking, boating, or swimming. Or, just lounge on the dock by the water. You can also go hiking on one of the many trails around the lake. Biking and camping are popular things to do at Deep Creek as well. Can't you see? Deep Creek Lake really does have it all for the lover of the outdoors. This spot will be a refreshing and adventurous time away from the hustle and bustle of D.C. city life. This is clearly one of those weekend getaways from DC for those who want to take in the beauty of the natural world.
8. Harpers Ferry, WV
Mountains and rivers and (maybe) bears. Oh my! You're out in the great outdoors so you never really know what you may find. Maybe bears. Certainly fun and a great time. This small, unassuming town is the place where you can visit 3 states from one point. Harpers Ferry is the place where Virginia, West Virginia, and Maryland meet, and there is much to do. Go hiking, rock climbing, or zip lining in the mountains. Go swimming, fishing, tubing, whitewater rafting, or kayaking along the rivers. There is also rich history to discover at Harpers Ferry. Over all, the quiet of Harpers Ferry will serve as a refuge for you during your weekend stay. This is one of the most ideal weekend getaways from DC for those who want the blend of a quaint, charming town and outdoor activities. And for those wanting to say they have been standing in 3 different states at the same time.
9. New York City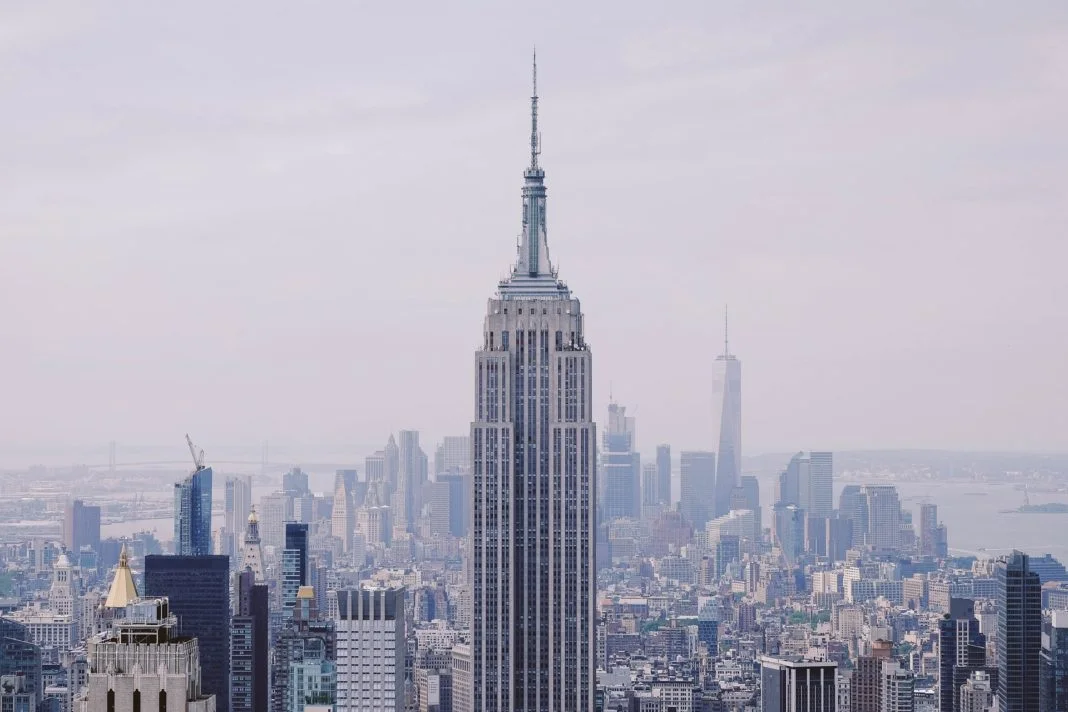 NYC, the Big Apple, the city that never sleeps. If you don't necessarily want to leave the city, but instead want to explore a new one, then visiting NYC is your place to be. There is so much to do in the area. So much. Go and see a Broadway show, visit the Statue of Liberty, take a walk in Central Park, climb up the Empire State Building, or visit the September 11th Memorial and Museum. There are tons of bars in NYC that you will have to try out too (even rooftop bars that give you a stunning view of the NYC skyline!).
In the city, you can also find any food you have a craving for. Indian, Mexican, Thai, Chinese, Mediterranean, and oh does the list go on. Times Square will display its brightest lights for you and you will quickly find that a one weekend visit isn't a long enough stay. Once you visit, you are sure to come again. And since you likely will not want to drive through that wild NYC traffic, you can take a bus from D.C. to the heart of NYC for as low as $25!
10. Old Town Alexandria
If you live in D.C., then Old Town Alexandria is just a hop, skip, and jump away. This is the closest place to retreat when you are wanting to shake things up and adventure around a new area. As you meander through the old-fashioned town, window-shop or stop inside one of the many local boutiques. On Saturday morning, visit the Old Town Farmers Market. The market is open year round and is one of the oldest farmers markets in the United States. Farmers and artisans have been selling product there since 1753. Even George Washington sold his produce at this market. We also recommend visiting the Torpedo Factory Art Center to watch art-making in progress. You can observe artists are they work in their studios. We think you will love the creativity that Torpedo Factory Art Center exhibits.
11. Philadelphia, PA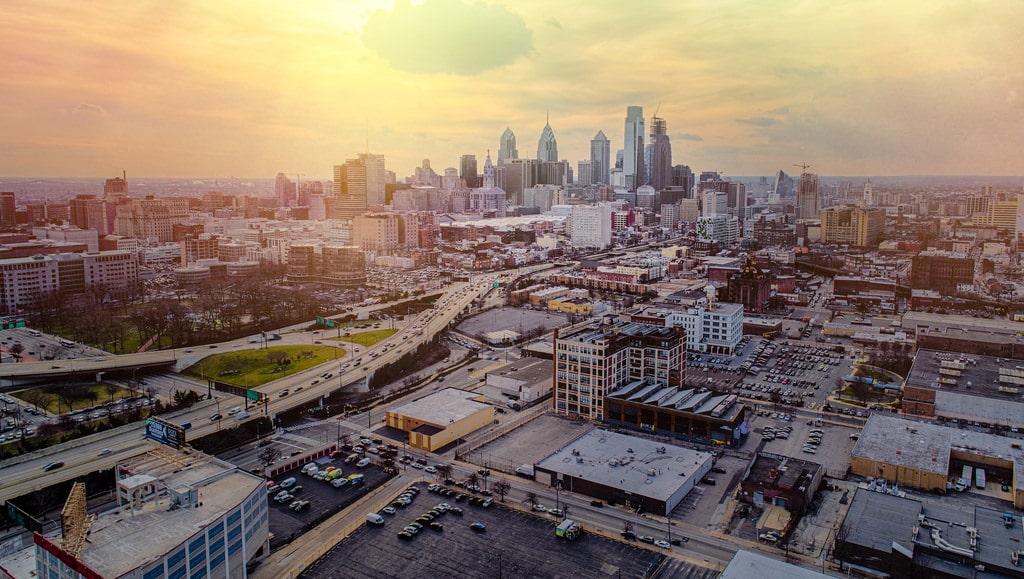 Philadelphia is a great spot for a weekend getaway because of its historical landmarks, culinary flavor, and artistic detail. Philly is a city with a unique blend of things to do and experience. As for sightseeing, be sure to check out the Independence Hall, Liberty Bell Center, Philadelphia Museum of Art, and the Franklin Institute of Science Museum. Reading Terminal Market is another spot you will have to go to during your weekend visit. Nearly 100 vendors set up shop in the market. You can grab lunch from anywhere in the world, just inside this one market. And in the evenings, walk along the Delaware river and appreciate the beauty of the city.
12. Pittsburgh, PA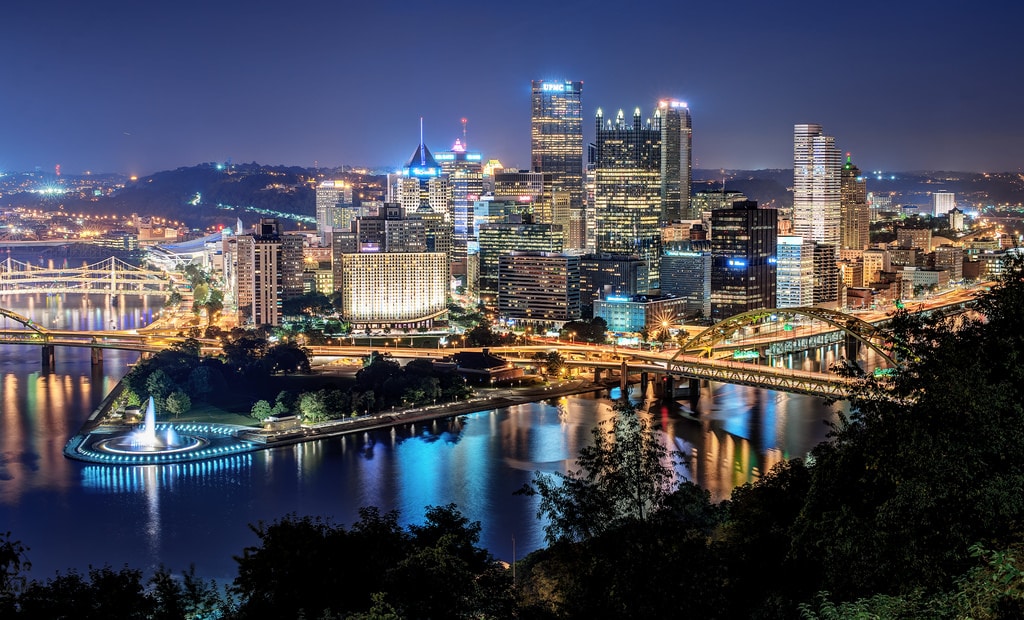 Pittsburgh is the second largest city in Pennsylvania and one of the most wonderful weekend getaways from DC for Washingtonians wanting to change up their scene. The performing arts scene is big in Pittsburgh, as is the list of museums and attractions to be found in the city. You can walk, bike, or drive around the city, depending on your preference. We recommend stopping by Carnegie Museum of Natural History and Mount Washington during your stay. In particular, Mount Washington provides a unique overlook of the Pittsburgh city skyline. Come during the day, or come in the evening to see the city lit up and sparkling. Phipps Conservatory and Botanical Gardens is another mesmerizing spot to check out. The conservatory and gardens showcase exquisite flowers, fluttering butterflies, and greenery galore.
13. Richmond, VA
Richmond, Virginia is a lovely 2-hours from Washington D.C. and is a hipster spot that art and literature lovers will enjoy. While visiting for the weekend, mosey into the Virginia Museum of Fine Arts or the Virginia State Capitol. If museums and tours aren't your thing, poke your head into one of the eclectic coffee shops, cafes, and restaurants within the Richmond area. Those wanting an adrenaline rush are going to love Richmond's proximity to Kings Dominion. The amusement park is about 25 miles north of the city and has all of your favorite upside-down and backwards rollercoasters. The Lewis Ginter Botanical Garden is another lovely spot that displays a symphony of colors and scents. Make sure you book a night in the city's newest hotel, too. Trust us, a stay in the Jefferson will be an experience all on its own.
14. Shenandoah National Park, VA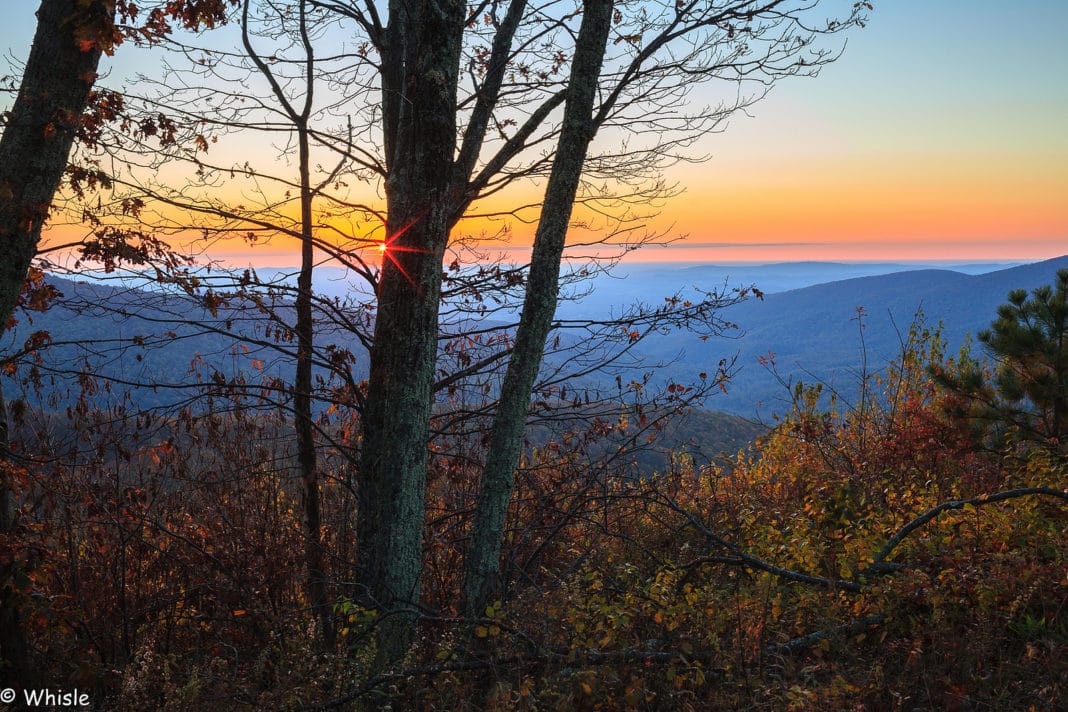 Ah, the Blue Ridge Mountains of Virginia. As you say goodbye to Washington, D.C. for the weekend, say a joyful hello to the mountains. The drive along Skyline Drive alone will be enough to take your breath away. There are numerous scenic overlooks where you can pull the car over, park, and behold the beauty. Pack your tent and sleeping bag and plan your camping trip. Or go day hiking on one of the countless trails.
There are hiking trails within Shenandoah National Park for both the beginner and experienced hiker. For those who want a more physically strenuous hike, try out Old Rag. This popular 9-mile hike features rock scrambles for all those adventurous folks. If you are looking for a shorter, less physically intense hike, try Dark Hollow Falls Trail. This light, 1.4-mile hike has waterfalls that will rejuvenate you. From hiking and rock climbing to fishing and camping, we love the outdoor activities that Shenandoah National Park provides. We know you will too because this is certainly one of the most serene weekend getaways from DC one could take.
15. Snowshoe, WV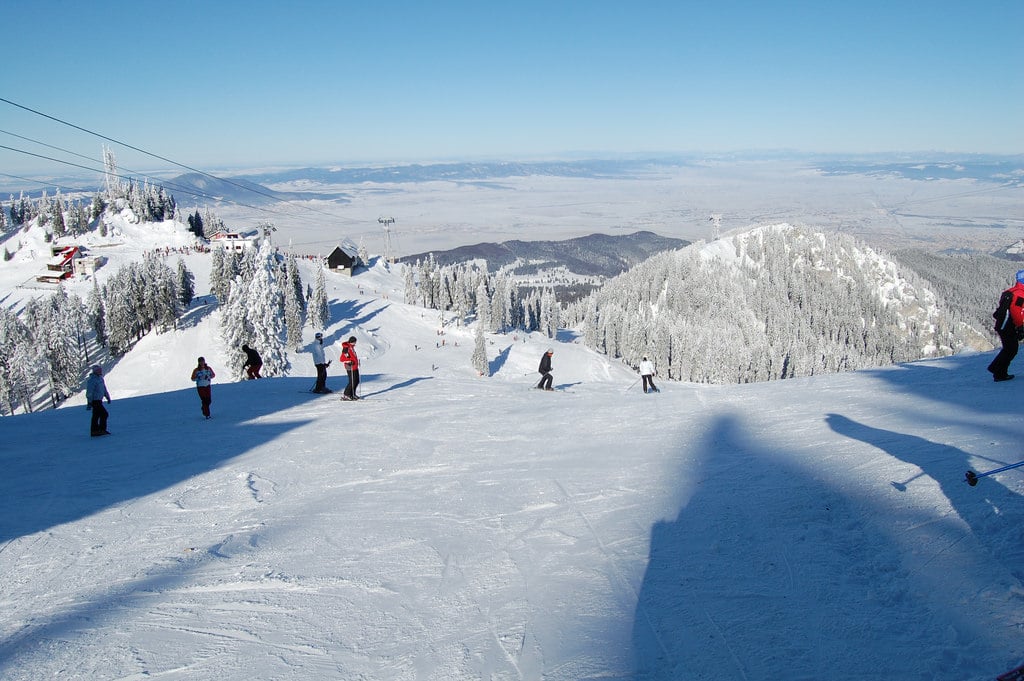 In the winter, you will enjoy a weekend to Snowshoe Mountain Resort. Pack up your winter jackets, your hand warmers, your ski poles, and your thickest socks because you'll be heading up the chairlift in no time. Whether you are a pro skier or snowboarder or have never glided down the mountain before, you will be welcomed at Snowshoe. If you are a beginner you can rent skis or a snowboard and take a lesson. Or, go to Snowshoe Mountain Resort with a group of friends who can teach you along the way. Don't feel stable going down a snow-covered mountain on two metal slabs, or sideways as a snowboarder does? How about try going down the mountain on a tube? Snowshoe has a tubing park that is loads of fun. You'll fly down the mountain and love every minute of it. Snowshoe is certain to be your ideal winter weekend wonderland spot if you're looking for some snowy weekend getaways from DC.
16. St. Michaels, MD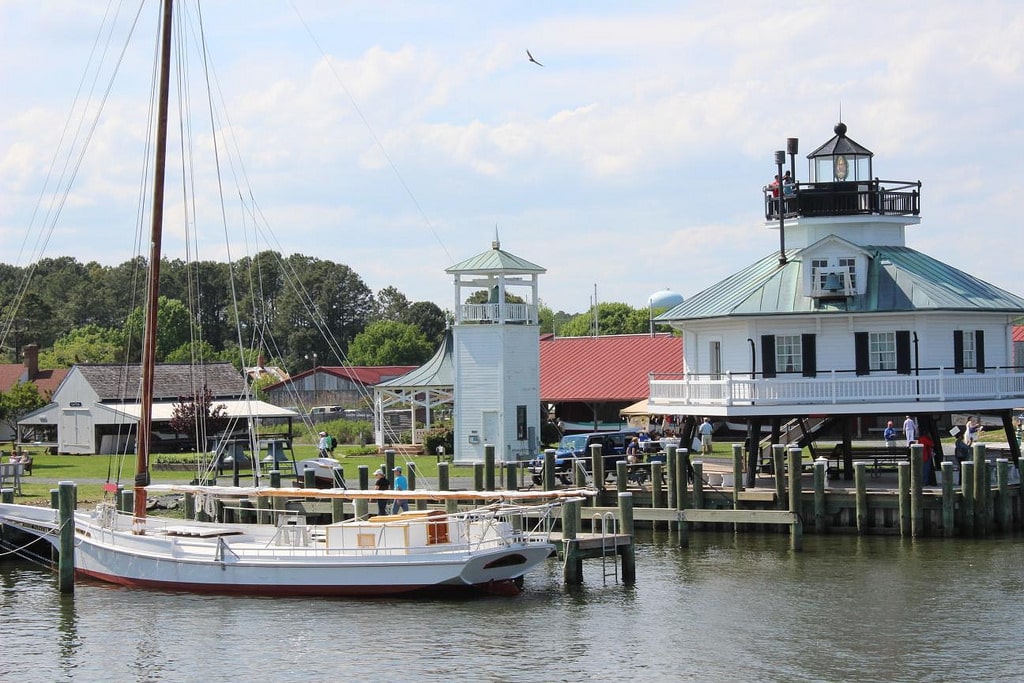 The town of Saint Michaels is located along the Chesapeake Bay. The Victorian homes and beach-town feel of the place will be a refreshing treat on your weekend getaway. To learn the history of this small coastal town, visit the Chesapeake Bay Maritime Museum during your stay. St. Michaels provides outdoor activities, including golfing, bicycling, sailing, and kayaking or canoeing on the bay. At the pier, purchase fresh crabs (or crab cakes), mussels, and shrimp at one of the local restaurants.
This spot on the Eastern Shore of Maryland is a secluded area, making it one of the best weekend getaways from DC for some rest and relaxation. The sunsets are something you will not want to miss either. The shining orange and red colors look magnificent with sailboats in the horizon. When you visit St. Michaels, you may even recognize St. Michaels from the movie Wedding Crashers. Visit the Inn at Perry Cabin to see the exact venue where the scene was filmed.
17. Stone Harbor, NJ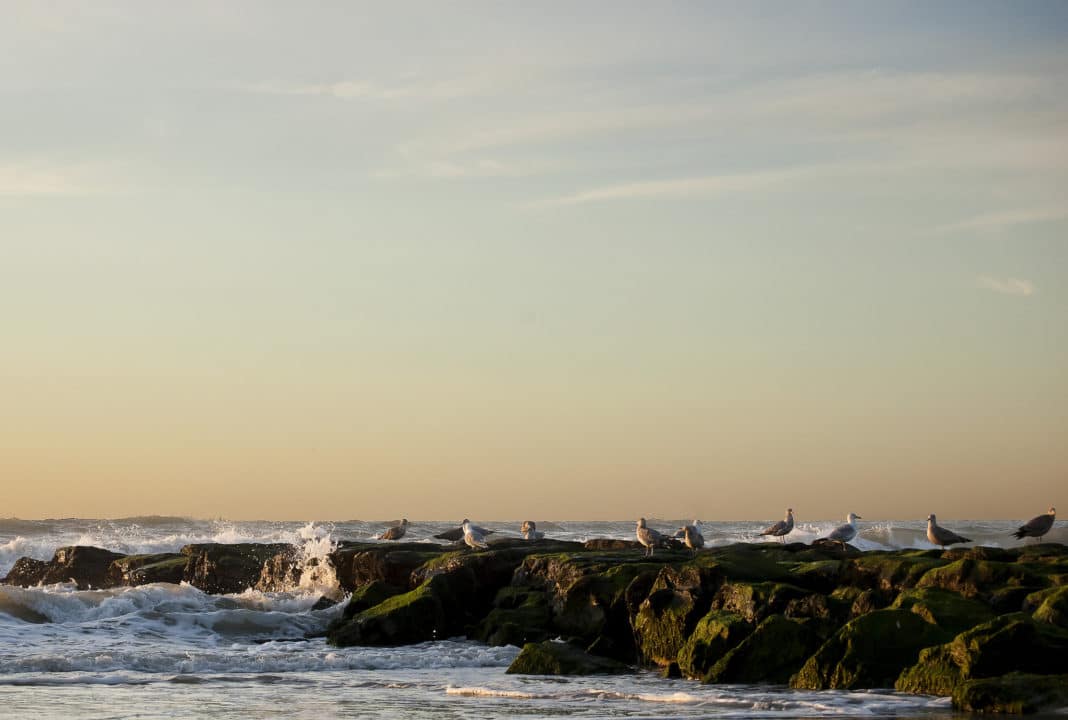 Stone Harbor is a laid-back, small town on the shore of New Jersey, perfect for those looking for weekend getaways from DC that provide the slow pace they're missing. It is contrary to the place you think of when you think Jersey Shore. Stone Harbor is very family friendly and quiet, as opposed to other beaches that line New Jersey. The area has beautiful beaches to lounge at, and water sports to try. Jet skiing and fishing are two of the big ones at Stone Harbor. There is also great live music at many restaurants in Stone Harbor. If you prefer to dine on the water, then go on a romantic evening cruise on the bay.
Stone Harbor is also located just a few miles north of Wildwood. Wildwood has a major boardwalk with all the classic games, prizes, roller coasters, French fries, and ice cream spots. A night at Wildwood can be a fun change of pace for those wanting a more lively scene for the evening. Overall, this easy-going town of Stone Harbor will allow you some space to breathe away from D.C. city life. Breathe in the salt air and dip your toes into the water as you settle in at Stone Harbor for a few days. With white sand, blue skies, and much to do (or not do), what more could you ask?
18. Virginia Beach, VA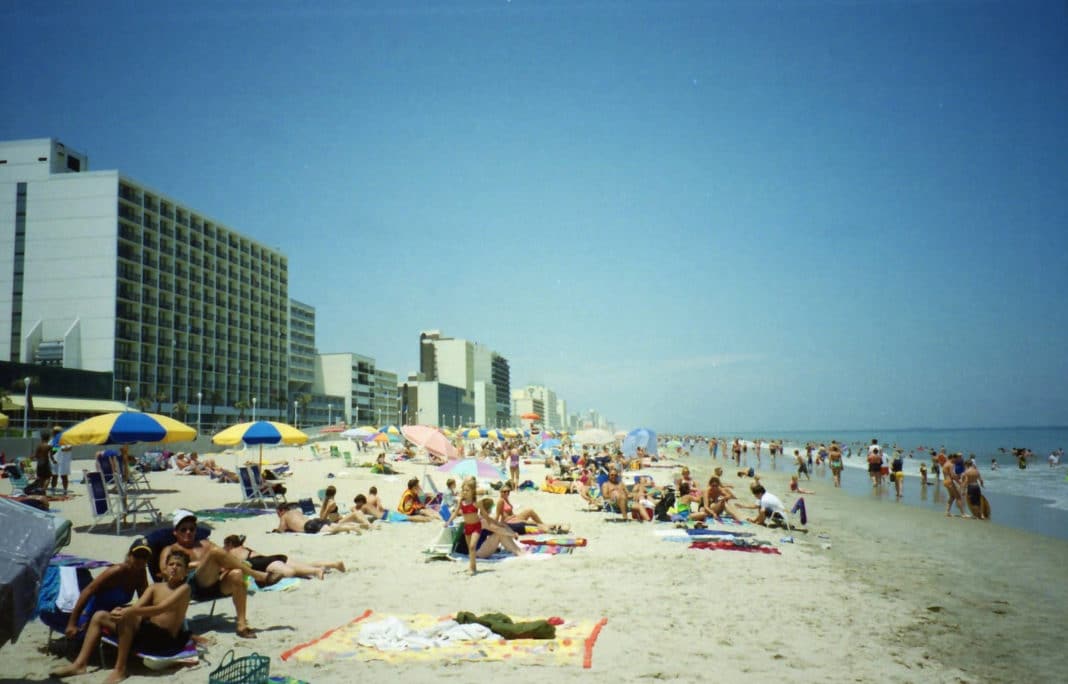 The Virginia Beach Boardwalk is the main place to be. The boardwalk stretches long and far, perfect for early morning runners or bicyclists who want a view of the ocean as they exercise. You can rent individual bikes or group bikes and take a ride down the 3-mile-long boardwalk at any time of the day. You can also rent rollerblades if you want to pick up some skates and cruise down the boardwalk's panels. Live musical performances are frequent on the boardwalk, especially in the summer. Virginia Beach offers all of the typical ocean activities of boating, kayaking, fishing, jet skiing, and stand up paddle boarding as well. You can go dolphin watching or on a leisurely cruise along the serene waters too. So if a beachcation is what you're after, this is one of the weekend getaways from DC you need take.
19. Washington, D.C. (Staycation)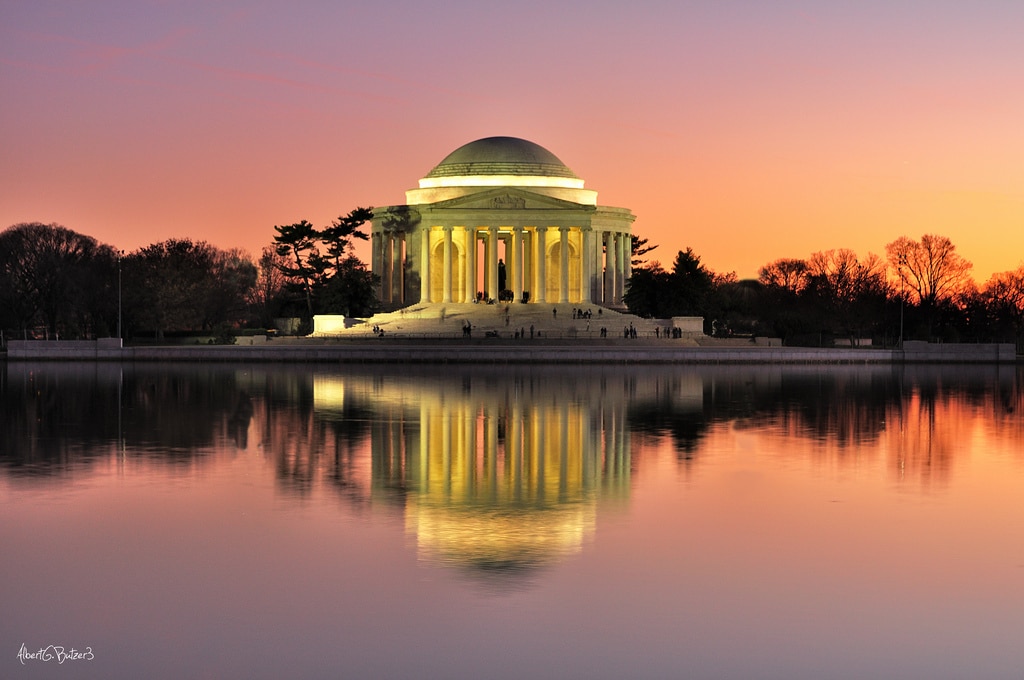 While we can vouch for the fact that these weekend getaways from DC are wonderful, there is an abundance of things to do, see, eat, and experience from right in the Capital itself. Stop by each of the monuments, visit the Spy Museum, get a bite to eat in Georgetown, observe the diverse plants and flowers within the U.S. Botanic Garden. There is the White House, the National Gallery of Art, the Air and Space Museum, the Smithsonian National Museum of Natural History, and so much more.
If you have already visited many of these sites and are in the mood to do something more unconventional, how about exploring the local and ethnic food scene? There is cuisine from all over the world, right in your backyard. During your weekend staycation, you can "travel the world" via cultural cuisine. Visiting the monuments is the classic tourist thing to do, but have you ever visited them at night? With fewer people, a cooler temperature, and the monuments all lit up, you will have an amazing experience taking in the views. Another idea is to go to Union Market and survey the artisan products and tasty foods. Or visit Eastern Market and pick up local, fresh produce and handcrafted art too. Both markets are fun places to meet fellow locals during your staycation in Washington, D.C.
20. Williamsburg, VA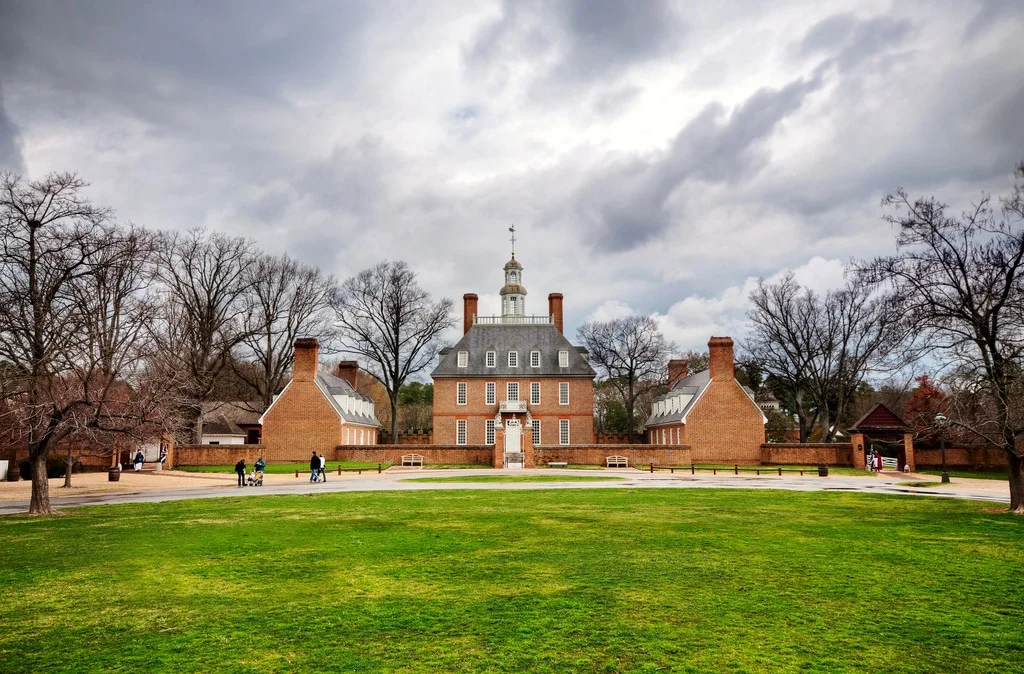 Williamsburg has a vast amount of history to tell you and show you. What better place to learn about the history of America, then from where it all began? There are history museums galore between Jamestown and Colonial Williamsburg. Come to Williamsburg for the weekend to learn about the history of colonial American in a hands-on setting. Or, if you are a fan of amusement parks, spend your whole day at Busch Gardens or Water Country USA.
As for shopping, the Williamsburg Premium Outlets have nearly every store you could want to shop in. Should you be into wine, the Williamsburg Winery is just 4 miles south of central Williamsburg and is a lovely place to spend your Saturday. History, entertainment, amusement parks, and shopping, Williamsburg has it all. It is especially perfect for those who love to go on family-oriented weekend getaways from DC, or who want to weave in history lessons between trips to Busch Gardens and other entertaining activities. The interactive nature of the area will be engaging and fascinating for kids to experience.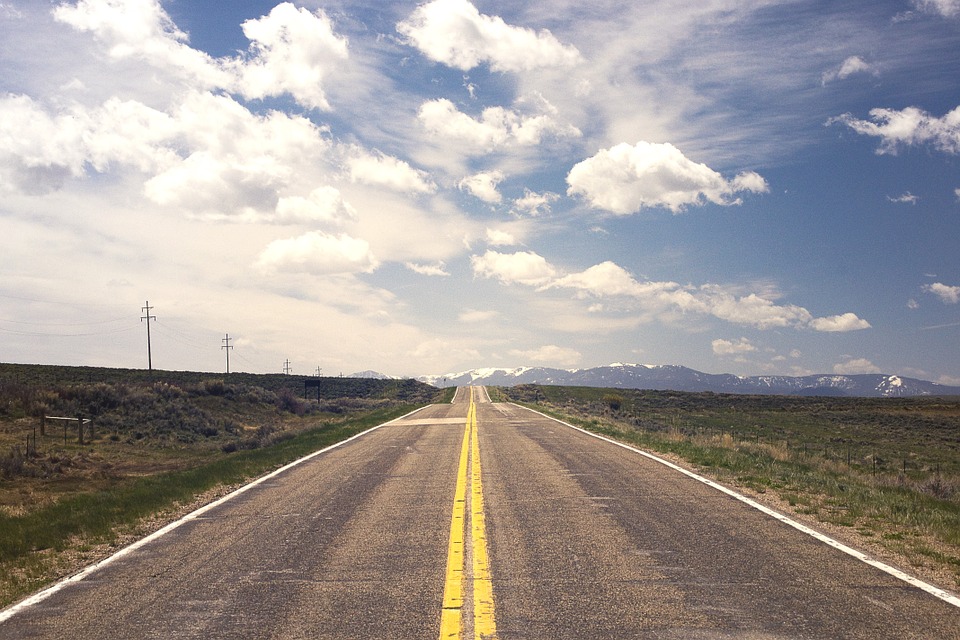 We all need a change of scenery sometimes. Even if you live in an already eventful place like Washington D.C. Whether you are searching for beach time or a city different than D.C. to explore, this list of the 20 best weekend getaways from DC is sure to have something for you. Washington, D.C. is a wonderful location to live because of its proximity to a number of beaches, mountains, and cities. Be it down the road 8 miles to Old Town Alexandria, or up the road 4 hours to Stone Harbor, choose from one of these weekend getaways from DC for the perfect escape. These destinations are all within driving distance which makes for a happy wallet and a fun road trip with friends. Create a driving playlist will all your favorite jams and sing along as you make your way onto your next adventure this weekend.