Get lost in a beautiful Amalfi Coast town. Here are some of the few to keep on your travel list.
The south of Italy is home to an abundant amount of Amalfi Coast towns. If you make the drive through the Amalfi Coast, it is a give that you must stay in an Amalfi Coast town. But with all the beautiful villages and cities, how do you pick? Each town has its own character and vibe different from the last. Here are some of the top picks of Amalfi Coast towns to glance over before you make your choice. Who knows, you might find yourself extending your vacation and extra day or two!
1. Sorrento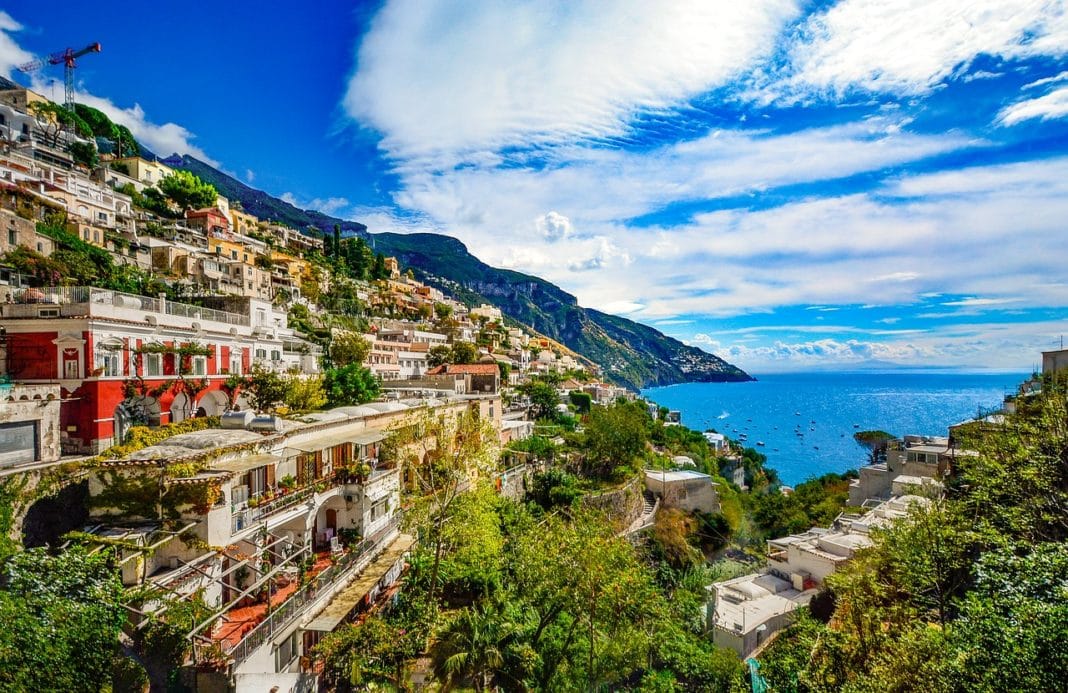 Sorrento is one of the most popular Amalfi Coast city that the Amalfi Coast has to offer. This city's popularity most likely stems from the fact that it is one of the first Amalfi Coast towns that you reached when you enter the coastal area. When you are in Amalfi, expect big crowds and busier roads. Because it is the first of the Amalfi Coast towns, many travelers stop here on a day trip. It's not uncommon to find a couple of tourists who are there for a day or two. For Many travelers, especially retired travelers, This Amalfi Coast town is sufficient enough to make your Amalfi Coast experience exceptional.
This Amalfi Coast town is perfect for the traveler who is looking for everything right at their fingertips. There are plenty of hotels to choose from. And even more restaurants to dine out at. If you are looking for an Amalfi Coast town that is easy to get to and even easier to relax in, then this town is for you. For the traveler who worries about communication and getting around, don't worry. You can expect that with all the hotels and restaurants, practically everyone knows enough English that will help you get around.
If you plan on including Naples and Pompeii into your travels, then this Amalfi Coast town is for you. Such excursions and day trips to these cities are easily accessible. This is due in part to the transportation available in the town. Once you reach some of the other Amalfi Coast towns, such excursions can be difficult. This is mainly because of the remoteness here compared to Sorrento. Don't worry about missing out of on the Amalfi Coast experience in this town. Especially if it is the only one on your list. You will still be able to grab picturesque photos of the beautiful scenery and colorful homes and buildings that line the steep cliff side. Sorrento is the town for you if you are looking for ease of exploration and relaxation.
2. Sant'Agata Sui Due Giolfi
This next town, Sant'Agata, has its own unique vibe. The name of the town is short for Sant'Agatha sui Due Giolfi. The latter half of the name describes its location as it is nestled in between two gulfs. Its main road (SS 145) is linked directly to Amalfi Drive. But don't let that fool you. If you are looking for a low key Amalfi Coast town that boasts hidden roads and humble fisherman, then this town should be on your list.
The town itself is situated in a very hilly nook of the Amalfi Coast. So getting to it will take some effort. Although this Amalfi coast town is situated a bit away from the coast, you can still get some fantastic views here. For example, take in stunning views of the landscape as well as the town of Capri. The panoramic views you can get here are one of the many reasons tourists flock here every year. Some other attractions this Amalfi Coast city has to offer is the nearby Ancient Greek Necropolis. Be sure to also pay a visit to the Momastero del Deserto. This Carmelite Monastery is another one of the many reasons tourists consider this one of the best towns in the Amalfi Coast.
The village of Nerano: Just down the hilly town, you will find the quaint fishing village of Nerano. Nerano is home to rocky pebbles beaches and crystal clear waters. Because this is the home of Punta Campanella Natural Marine Reserve, it is a pleasant plus for water enthusiasts. Enjoy some of the best scuba diving the Amalfi Coast has to offer. If you are a foodie, then you must make it a point to try some of Nerano's regionally recognized spaghetti with zucchini pesto. This lovely town is also well known for its Monti Lattari cheese and bread as well as its Sant'Anna tomato. So be sure to try these flavors out if you do make a pit stop at this quaint Amalfi Coast town.
This hidden little town is perfect for the traveler who wants an experience that is rich in food and easy on the wallet. Sant'Anna is perfect if you want to escape the glitz of tourism of the Amalfi Coast for a more authentic experience with the natives.
3. Positano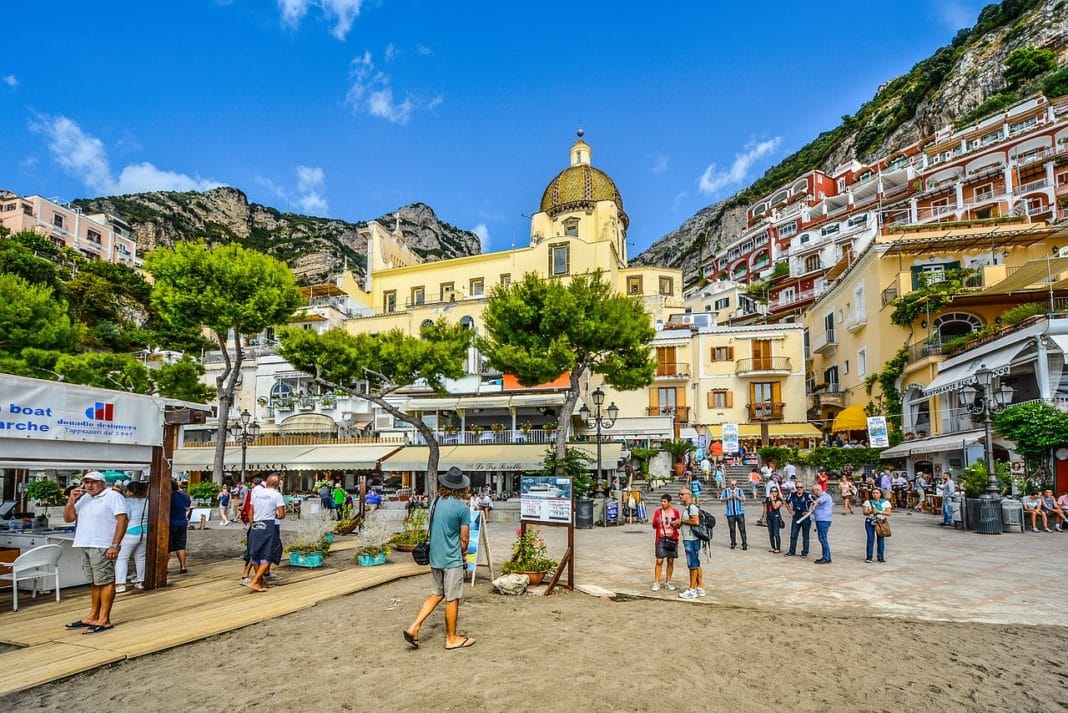 When you think of the Amalfi Coast, certain images may pop into your head. If those images include beautiful pastel colored houses and buildings spilling out into the coastal beaches, you are not alone. Those images that are conjoined up in your head and most likely the iconic images of the equally iconic Amalfi Coast town, Positano. Along with Sorrento, Positano is one of the most Popular Amalfi Coast Towns the Amalfi Coast has to offer. Not only that, but Positano offers some of the best beaches in the Amalfi Coast. You can't really go wrong with any of the beaches on Positano, but there are a couple we recommend.
Spiaggia Grande
This is Positanos main beach. You can't miss it with the rows of colorful umbrellas of the hundreds of beach guest that flock to it each day. If you choose this beach, you can look forward to enjoying such amenities such as sunbeds, chairs, and even changing rooms and showers.
Arienzo
If you want to reach one of the coastal beaches of this Amalfi Coast town, and don't mind a little walking, then Arienzo is for you. A fun fact about this beach is that it will take you exactly 300 steps down to reach it from the main road (SS 145). The view and crystal clear waters if this beach are certainly worth it.
Fornillo
This beach is a lot more remote and quieter than the main beach. Be advised, to get to this beach you do need to do just a bit a hiking down the hill. Once you get down, the lack of people and sound of the ocean certainly will not disappoint.
Laurito
​This is the perfect beach if you want to enjoy a day at the beach the way the locals do. Along with this, Laurito is one of the best beaches of the Amalfi Coast. The local hotel and restaurant, Da Adolfo, are the only two businesses that rightfully manage the beach. There is only thing that beats enjoying this hidden beach. And that is enjoying it with some of the finest italian food the Amalfi Coast town has to offer.
Once you are done lounging around at the beach, it's time to take care of some shopping. Positano is the Amalfi Coast Town that is known around the world for its glamorous shopping scene. This bustling Amalfi Coast town is also home to some of the coast's finest dining. Similar to Sorrento, if you are looking for a town that is alive and bustling, this town is for you.
4. Praiano And Conca Dei Marini
The towns of Praiano and Conca dei Marini are two of Amalfi Coast's most underrated towns. These two small towns are nestled in between Positano and Amalfi. Although they are small and overlooked, do not pass them up just yet. Praiano offers some glamorous views of the coast. For this reason, it is said to be one of the most romantic towns of the Amalfi Coast.
Withs its fabulous views come even more stunning sunsets. For a more intimate experience of the Amalfi Coast. You may want to make your way to Conca dei Marini. This tiny town is home to a handful of locals who call the cottages that line the tops of the mountains home. Conca dei Marini is the perfect Amalfi Coast town that offers a genuine bed and breakfast experience.
These two Amalfi Coast towns also offer some incredible beaches. In fact, the beach in Praiano offers non stop sunlight from sunrise to sunset. This is perfect for those who are looking to perfect their tan. While you are here, it is worth noting that you can get some great exercise in as well. The famous hiking trail that hikers all around the world flock to; Sentiero degli Dei starts here. If you are an avid hiker, it might be worth considering making Praiano and Conca dei Marini your homebase.
5. Cetara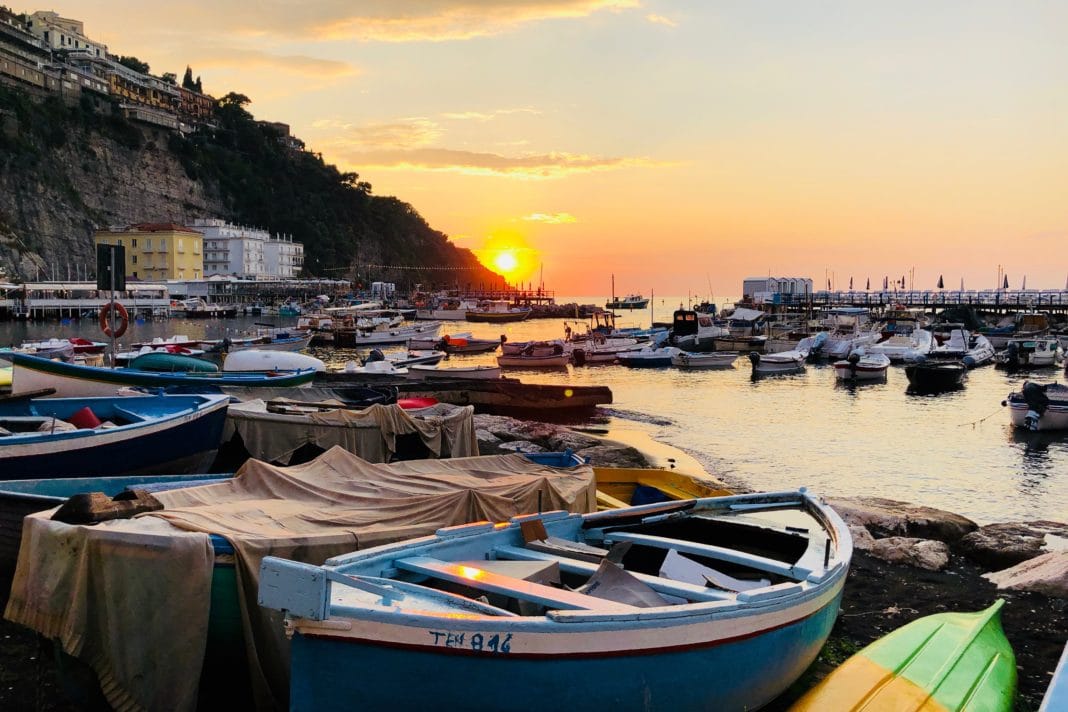 If you have been to Cinque Terre and loved it, then you will want to put Cetara on your list of Amalfi Coast towns to visit. This lovely Amalfi coast town is predominantly a fishing village. If you go out to eat and order seafood, you can be sure that your meal was caught just several feet away in the sprawling coast.
Because this lovely town is a fishing village, Cetara does not push so much on the tourism. You can expect to find more locals who call this town home wining and dining rather than tourist following a map. Also, because it is a fishing village, the town is said to have the best tasting seafood in all of the Amalfi Coast. If you time your visit correctly, be sure to have a taste of their famous tuna. If you are looking for a well hidden gem of a town that is more authentic and genuine as opposed to glitzy and glamorous, then this town should be on your list of visits.
6. Ravello
Go into the heart of the Amalfi Coast by calling Ravello home when you travel to the Amalfi Coast. This tiny village is cozily nestled on top of a cliff overlooking the vast sea. This quaint little town is another one of the romantic Amalfi Coast towns. If you are looking to get away with a lover, then Ravello is the perfect place to do so.
Although there is no clear and direct access to a beach, Ravello still has a lot going for it. You can count on this Amalfi Coast town if you are looking to get away from the hustle and bustle of the larger towns. One of the main things that this Amalfi town has going for it that some of the larger ones don't is the abundant gardens that are found throughout the town.
If you literally want to stop and smell the roses, then this is the Amalfi Coast town to do so. Be sure to bring along your camera, however. This town has some spectacular views that you will want to hold onto forever.
7. Amalfi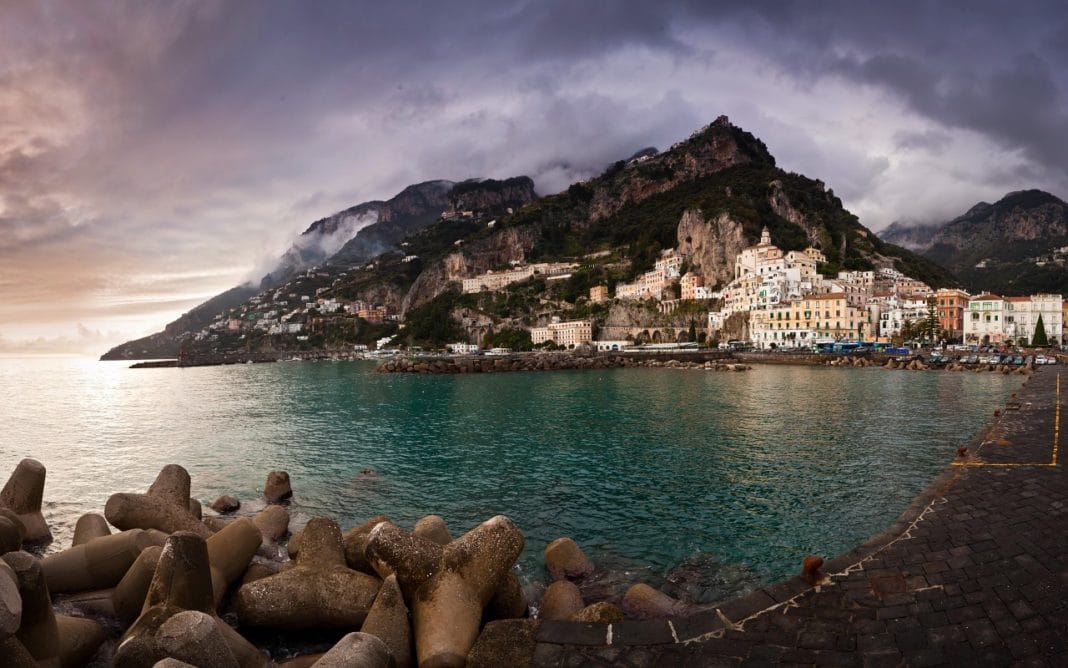 This next town is the originatinator of the popular Amalfi Coast. Leading Positano and Sorrento, Amalfi is the largest town of the Amalfi Coast. For those who are looking for a luxurious experience, then this is hands down the best place to stay at in the Amalfi Coast. To get here you will need to do a bit of driving though. Amalfi is located about one hour away from Sorrento, the first town of the Amalfi Coast.
Although it does take some time to get to, Amalfi's location make it the ideal location to call home base. Transportation to nearby towns like the island of Capri and other towns to the east and west make it a favorite for travels who are looking to visit around. The only downfall is accessing other popular towns such as Pompeii and Naples will not be as easy from this town.
If you are looking to spend a majority of your time inside this town, then you can look forward to luxury as far as shopping and dining is concerned. The town itself has a lot to do and see as well. The deep history rooted in the town make it a favorite for travelers who are in love with the past.
8. Atrani
If you are looking for a bustling town with easy access to great food and shopping, then this town is for you. Atrani is the neighboring town of Amalfi. With just as much to do as Amalfi, you may not even noticed you have left the largest Amalfi Coast town to begin with. If you do choose to stay in this bustling town, be sure to visit the beach here. The Main beach is also shared with neighboring Amalfi, so be sure to get there early if you want to snag a great spot.
The architecture in Atrani is equally stunning. Take a step back into history with many of the historical connections this town shares with Amalfi (and Italy in general). Between the towns of Atrani and Amalfi, there are three main sprawling beaches. If you are looking for up to standard hotels, and exotic clean beaches to lounge on, then this town is for you.
9. Maiori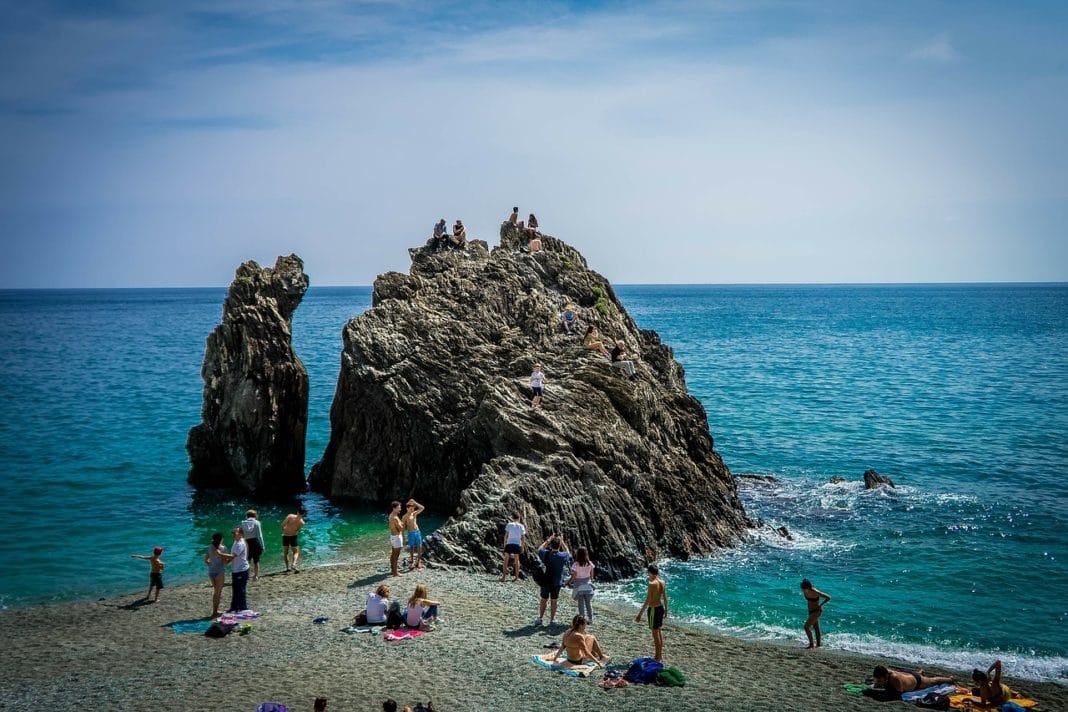 If you are on a budget and are looking for an experience that will not break the bank, then this Amalfi Coast town is for you. Maiori may not have all the glitz and glam of some of the other coastal towns, but it still does have a lot to show for it. There are countless hotels and beachfront properties to choose from if you are looking for a comfortable stay. Of course there are several bed and breakfasts available too if you are looking for a more local stay.
Maiori is the perfect place to stay if you are taking a family trip. The cost effectiveness of this town make it an ideal place to stretch your budget. Maiori is also home to the largest beach of the Amalfi Coast. This makes it the ideal place to roam around with kids, because there will be plenty of sand without having to worry about them getting lost. While you stroll around with the kids, be sure to stop by some of the Roman ruins that call this town home.
College students and travelers who are looking to party with a strong nightlife, you may want to bypass this town. Maiori is a more chilled out sensible part of the Amalfi Coast that promotes relaxation and enjoyment rather than luxury and glits.
10. Salerno
This is the last town on the sprawling route that is the Amalfi Coast. If you do plan on making the entire drive through the Amalfi Coast, then you may want to call this town home during your travels. The lovely thing about this town is that it is a direct link to other major towns around italy. You can take a train directly to popular cities such as Rome. Because of this, access to this Amalfi Coast town is a lot easier than some of the other ones.
Salerno is the perfect place if you are looking for a fun mix of nightlife, food, entertainment and shopping. Although it may not be as glamorous as Positano and Amalfi, Salerno does hold its own as far as things to do. The neat thing about Salerno is that is the perfect mix of city life and local life. Although the town is bustling, there are pockets of calm in and around the city that the locals call home. If you are looking to get some time in the sun, then there are plenty of beaches to choose from as well.
Final Thoughts
Looking for an even more in-depth guide to the Amalfi Coast? This article has everything you need to know. But wherever your travels take you in the Amalfi Coast, one thing is certain. No matter what town you end up in, you are sure to get an experience like not other!
Related Content: ​Amalfi Coast Hotels Guide: Top 5 Places to Stay​​​