The bustling, vibrant, & historic city of Providence, Rhode Island eagerly awaits your visit. Look no further for activities and entertainment than this list of the ten best things to do in Providence, RI.
The capital city of the small state of Rhode Island holds its own as one of the oldest cities in America. Founded in 1636, Providence is home to nearly four hundred rich years of history, architecture, and culture to draw you in. Nestled on the Narragansett Bay at the head of the Providence River, the city is home to both industrial and service industries. The multitude of modern hospitals and universities is a fine compliment to the textile and machinery factories dotting the skyline. Whether you're heading out east for a romantic weekend or a few nights on the town, Providence has you covered. With its abundance of activities, we'll help you hone down your list to our favorite things to do in Providence, RI.
1. Take a Ride Through WaterFire
Water and fire. Sounds thrilling, right? Well, it is just as the title described: a plethora of torches lighting up the rivers in downtown Providence. With full lightings on many weekend nights throughout the summer and into fall, you can't miss this opportunity. Created by artist Barnaby Evans, this now common event is made to bring unity, creativity, and community to the urban city. With over one hundred lit wood bonfires, the sights, smells, and sounds of WaterFire are breathtaking and memorable. Take this evening to experience the music and shows that happen along the streets as people celebrate the beauty of New England.
2. Tour the Rhode Island Institute of Design Museum
With a brilliant school of design in the city, it is simply fact that there are a multitude of stellar museums. The Rhode Island Institute of Design Museum easily made it on our list of things to do in Providence, RI. Since 1877, the Museum has been integrating the artist with their art. Emphasizing that where things come from is just as important as the piece itself is one of the values here. So, you will enjoy an incredibly accessible museum that informs and it inspires. The collection spans from ancient and asian art to contemporary and student art. There is a myriad of costume and textile pieces that rotate on display as well. Whether its paintings, sculptures, decorative designs, or prints and photographs, the RISM has something for everyone.
If you're looking to save a few dollars on the usual fifteen dollar admission, head over on Sundays or the third-Thursday of each month in the evenings. These are free opportunities to connect with the museum community and catch a few extra performances or speakers. In addition, active members of the military get free admission at any time as they are a Blue Star Museum.
3. Get your Donut Fix at PVDonuts
Who doesn't absolutely love a donut made with care? At PVDonuts, they have your traditional filled and creamy fried donuts, but there's more. They specialize in "big, fluffy, brioche style yeasted donuts". If that doesn't sound tantalizing to your taste buds, than I'm not sure what will. The menu rotates seasonally, so expect a perfectly curated local surprise as an option when you stop in. This being said, the donuts are each handmade, making them unique little masterpieces.
One of the featured donuts currently is a Brioche-raised donut with rose glaze and pistachio meringues. If that doesn't sound good, you can't go wrong with their old fashioned donut, dipped in a peanut butter glaze and then dipped AGAIN in a warm ganache, finished with toasted peanuts and shaved chocolate. They put so much care and detail into their donuts, you can't help but fall in love with them. PVDonuts is a necessary stop on any tour of the best things to do in Providence, RI.
4. Walk and Tour Benefit Street
Benefit Street is a leader in the most historical homes one road can have in a mile. Known as the Mile of History, there are dozens of stunning museums, houses, and churches along this street near the waterfront. With self-guided tours available, this is a perfect afternoon activity for a more low-key day as you check things off of your list of things to do in Providence, RI. With highlights such as the John Brown House Museum, the bright colors and gorgeous woodwork will draw you in. Also, there are gardens placed about and a variety of characters around the streets. Being just a block or two from Brown University lends this neighborhood to a wonderful feel. So, put on your walking shoes and enjoy the stroll down Benefit Street.
5. Have a Bite in Federal Hill
Affectionately known as the Little Italy of Providence, come here for a bite that will knock your socks off. With over twenty well renowned restaurants, you will have your choice of delectable Italian dishes, fresh roasted coffee, and incredible wines. As one would expect, there are often fun street carnivals and festivals, most often in the summer. So, enjoy the street vendors and take in the smells of fresh-made noodles. If you're ready for the best food you could ask for, make a reservation at Siena. With deep roots in Tuscan cuisine, you will truly be served here. So, put this as your place to wind down after a long day of finding the best things to do in Providence, RI.
6. Attend a Service at the First Baptist Church
Whether you are in to religion and spirituality or not, attending a service at the first established congregation is pretty noteworthy. Having been established in 1638, the congregation has been preaching the gospel with Christ-centered enthusiasm for nearly four hundred years. Services are held Sundays at 11am with Bible Studies held at 10am. They advocate for the separation of church and state and follow a traditional worship style. Their specific denomination of First Baptist was established by Roger Williams. So, if you are intrigued as to what has held this church together for so long, stop by a service. You will at least get to enjoy a beautiful piece of living history.
7. Have a Drink at the Duck and Bunny
Having dubbed themselves, a snuggery, you immediately get intrigued by the Duck & Bunny atmosphere. Known for being a cosy and comfortable place, this is a stellar place to wind down after a full day. Being a vision project for interior designer Jessica Becker, this place is a home away from home. Brunch is served every day, along with a vast array of coffees, teas, cocktails, and other beverages. With crepes galore and an assortment of handmade cigars for those so inclined, come here to see what a vacation truly can be. Planning an intimate wedding? They can make that happen too. Whatever your relaxing dreams are, they'll come true here. Without a doubt, the Duck & Bunny is one of our favorite things to do in Providence, RI.
8. Eat Your Way Through the Culinary Arts Museum
As mentioned previously, many of the things to do in Providence, RI revolve around the universities in the city. One of those is Johnson & Wales. They have an exceptional Culinary Arts Museum which will take you through a vast amount of foodie history. It houses over 200,000 items, 30,000 of which are solely cookbooks. It will take you through different famous food kitchens, menus, restaurants, and other things as you make your way through the museum. There is also a stellar travel-related grouping of printed matter from top industry leader. So, if you have a heard made of golden butter, this will definitely be an enticing, and delicious, stop on your trip.
9. Museum of Natural History & the Zoo in Roger Williams Park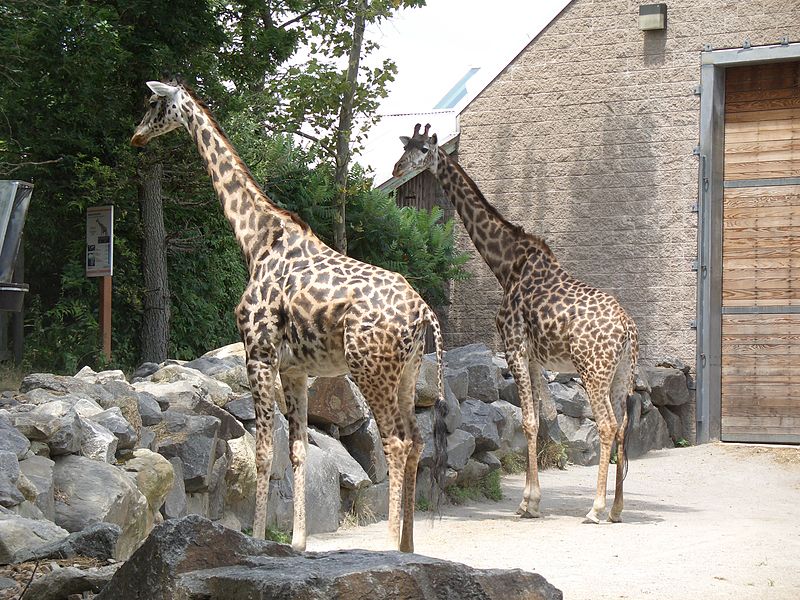 One of the best things to do in Providence, RI is to delve into the natural history and zoo that has been cultivated since 1896. The museum itself has over a quarter million natural artifacts. These show beautiful animals and cultural icons from the beginnings of the United States of America. Focused on interactive exhibits and unique opportunities, there are a myriad of hands on classes for scientific and cultural exploration. In addition, the Zoo is a beautiful display and cultivation of nature's creations. Both of these attractions are located in the Roger Williams Park. Containing over 435 acres of curated, natural beauty, the park is a great place to picnic or grab a snack in between venues.
Daily attendance to the park nears 15,000 people, so we would often recommend avoiding the heat of the day if you're looking for a place to land. But, enjoy the food trucks, planetarium, lakes, and picturesque bridges as you walk around one of our favorite things to do in Providence, RI.
10. Shop the Day Away at the Westminster Arcade
The country's first enclosed shopping mall is quite the humorous architectural landmark. Having been designed and built by two very different people, a unique theme has been established. These designers, Russell Warren and Tallman & Bucklin created a throwback to Grecian styles. While it has been used as a shopping mall since its opening in 1828, it now also has apartment building within. As of 1976, it is registered as a National Historic Landmark as well. This is well worth a stop in, as not many shopping malls these days are decorated with cast iron railings capped in mahogany. So, enjoy the ornate regality of the Westminster Arcade at some point while you are finding things to do in Providence, RI.
From museums and zoos to delectable foods, Providence, RI is sure to be a worthwhile destination.
While Providence isn't boasting the beaches the rest of the state does, there is plenty to keep you busy. We'll let you decide if you would rather get lost for a day exploring the numerous museums or prefer tasting the wonder of Providence donuts. Either way, we are sure this list of things to do in Providence, RI has something for everyone.
Related Article: 18 Best Things to do in Boston, MA