As the smallest state in the U.S., you can drive the coast in only 45 minutes. That's a shorter time than it takes me to grab coffee in LA. Sure it's small but don't underestimate it; there are plenty of incredible things to do in Rhode Island.
Cruise the coastline where lighthouses dot gentle strands of sand before you head inland. Historic resorts, quaint Colonial-era villages, and lavish mansions give way to vineyards, berry farms, and wide open fields. Head further in and you'll find the two main cities – Providence and Newport. When you're talking city life, the best things to do in Rhode Island happen right here.
Both cities are brimming with fantastic museums, fascinating historic homes, and top-notch urban restaurants and bars. It's no wonder wealthy upstate New Yorkers continue to flock here for summer fun. So what are the top sights in Rhode Island? Come on, we'll show you.
Our Picks: The Top Things to Do In Rhode Island
First things first. Let's start with the beaches. What I love most about the Rhode Island coastline is it's not glitzy and glamorous. The beaches are like something you'd see out of a Nicholas Sparks film. Old wooden bridges and white picket fences lead down to the waterways. Tall grass and reeds blow in the offshore wind. Old candy cane striped lighthouses with chipped paint act as a beacon to the shores. Everything in the scene speaks to an old world charm.
1. Visit the Beaches of South County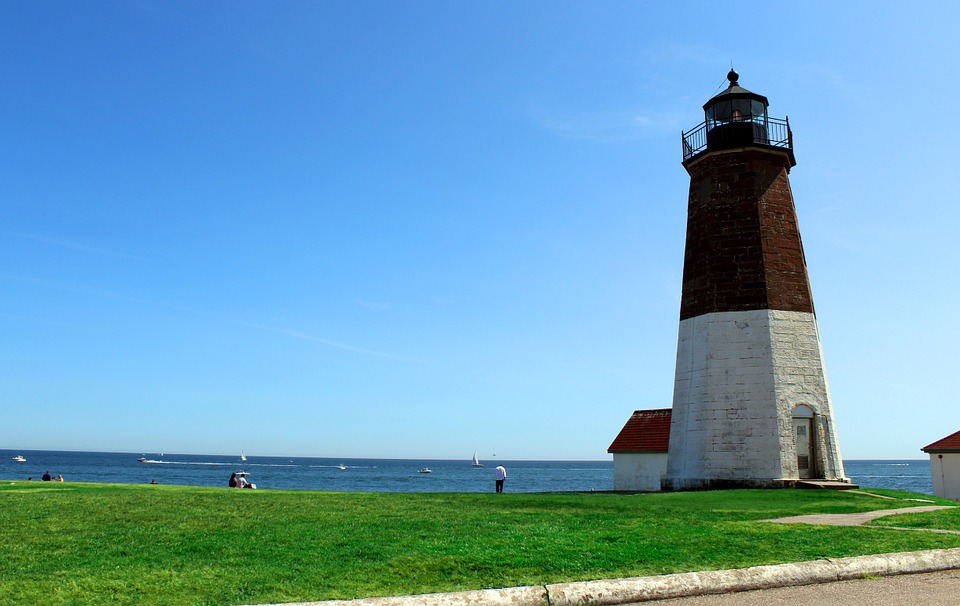 There's a reason it's called the Ocean State. Take your car and cruise by Matunuck Beach road for two miles onto Route 1. Stretches of open road take you past scenic cliffside views, ice cream stands dot the way, and the cool ocean mist sails through your open windows. Leave the farmer's fields in your rearview mirror.  White picket fences ahead stand crooked under the weight of overgrown vines and fuschia roses, color explosions of summer.
For east coast residents, Rhode Island beaches offer the perfect summer escape. Like them, we recommend leaving the big city behind you for a bit. There's much to be discovered among private coves and the gentle foaming waves. These are just a few reasons why South County is the underrated hero of the east coast.
Why We Love Them
Rhode Island beaches are wonderfully simple and unpretentious. South County is home to 100 miles of sand and twenty different public beaches. Some of our favorites include Narragansett Town Beach (aka the local surfing haven) and East Matunuck State Beach (aka the kids and family fun zone). While the waters from Block Island aren't exactly the caliber of Fiji, the rocky strands, sun, and sand certainly have their own unique appeal.
Last but not least, you'll find plenty of hidden treasures in the local hotel scene. Interiors are heavily influenced by 1960s surf culture, offer simple but lovely views, offering all the accommodations you need for a beach home away from home. Scoping out the beaches is definitely one of the top things to do in Rhode Island.
2. Explore All Around Block Island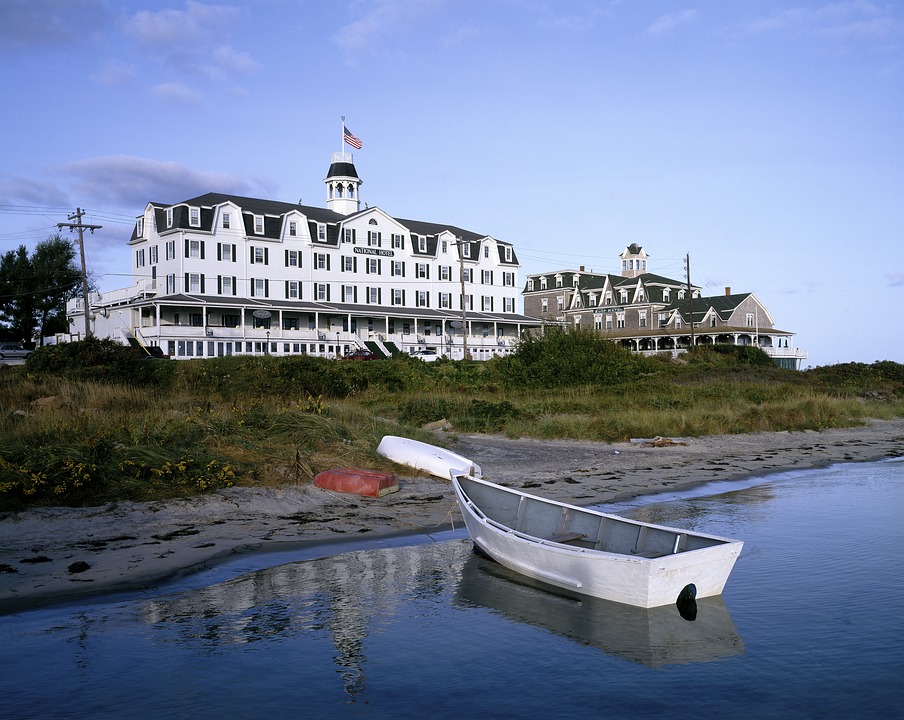 This is one of the musts on our list of things to do in Rhode Island. Half Block island is consumed by nature preserves leaving plenty of stretches of sand isolated and natural. There's another added plus. It's one of the top surfing spots in the state. The waves off Mansion Beach rarely draw crowds and are fun for even new surfers. If you want to explore it the best way, rent a bike. There are plenty of adorable bed and breakfasts and cafes to explore. Block Island is definitely one of the Rhode Island beaches you need to visit.
Why We Love It
Ballard's Beach is a bit cheesy. Tourists love it but that's part of the charm. You've got to be a little touristy once in a while, right? This private beach is just a stone's throw away from the ferry docks. Here, seasoned boatsman and millennials flock to take pictures and grab some hand-crafted cocktails. It's basically the east coast's version of a Caribbean escape. That's why it's one of the Rhode Island beaches you need to visit.
3. Take A Glorious Stroll Along Cliff Walk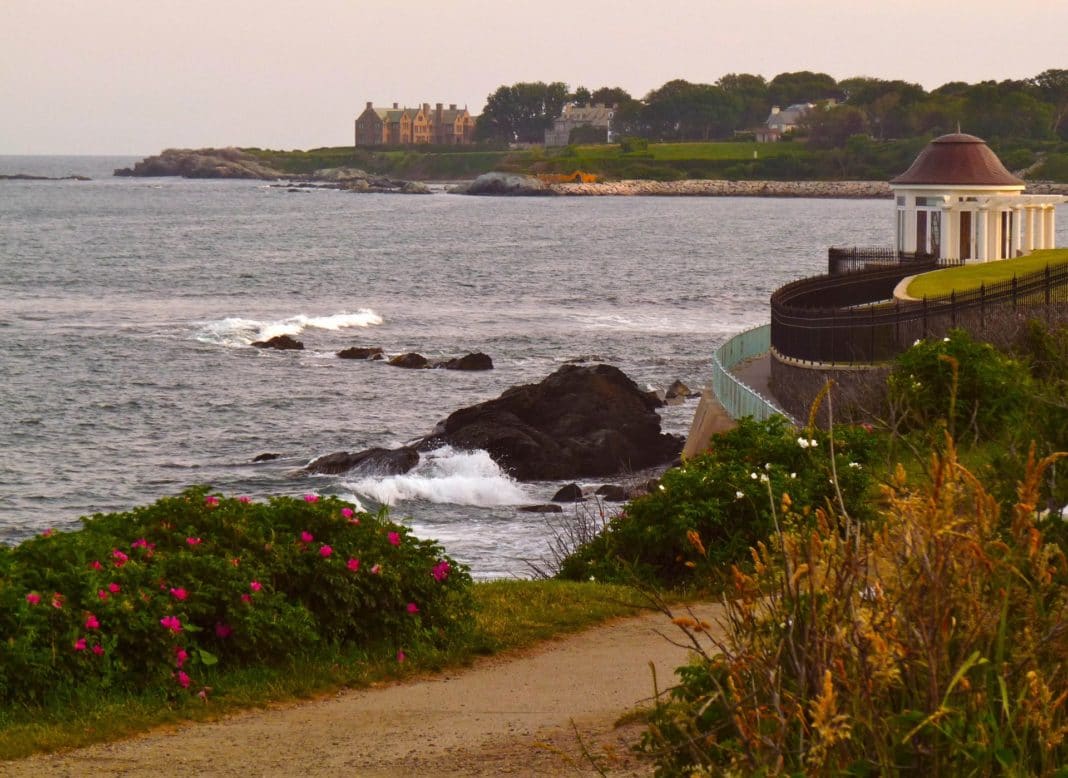 Okay, we're not gonna lie. A lot of the things to do in Rhode Island on our list are outside. How could you not want to explore it? From the coastline to city streets and hikes, this state offers some amazing things to see in such a small space. Well played RI. Well played.
Cliff Walk is a glorious 3.5-mile hike path hugging the coast along the backside of Newport's Mansions. After all, what's better than enjoying the ocean views reserved for the elite and gawking at their mansions along the way? Start your stroll at Ruggles Avenue near the Breakers.
The Best Sights
In 1975, Newport's mansion owners tried to close off Cliff Walk in an effort to protect their privacy. This movement was quickly shut down by local fisherman and the path was subsequently designated a National Recreation Trail. Make sure to bring a travel camera – film would be a particularly good choice. The best section of Cliff Walk runs from Ledge Road over on Rough Point down through the Forty Steps on Narragansett.
4. Explore Rhode Island's Capital City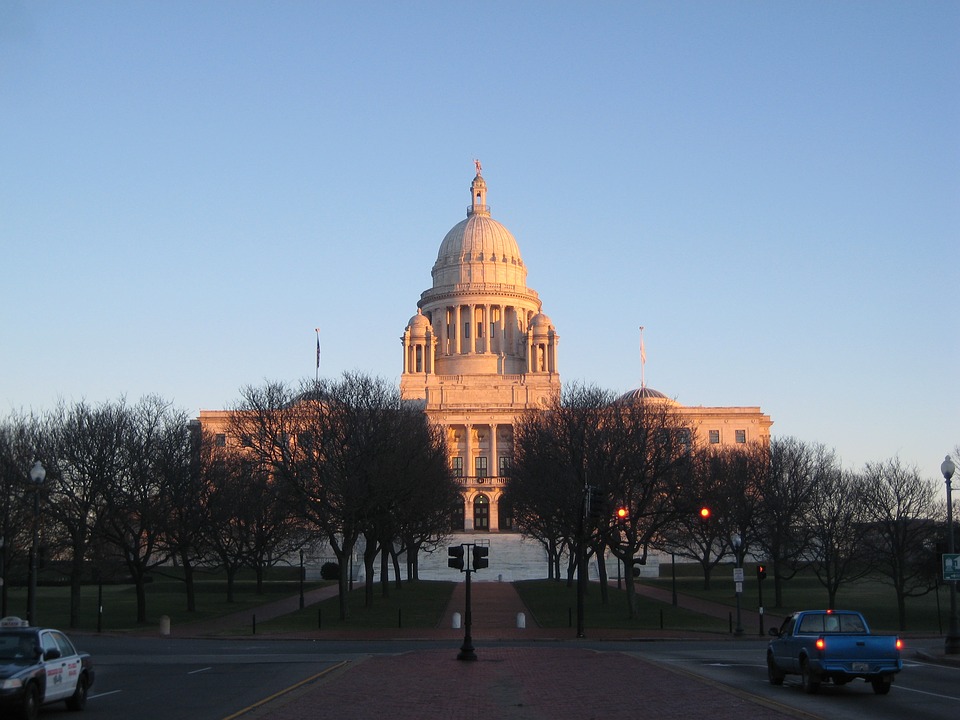 This summer, do what you want to do. And I know you're going to want to explore this dynamic, lively city. Sample the latest dishes at a hot spot restaurant. Score a one-of-a-kind find in a quirky antique shop. Providence has great public art, museums, award-winning theater, and cool music. Plus, everything is affordable and easy to get to. When you're looking for things to do in Rhode Island, it would be crazy to pass up on exploring Providence.
Some of our favorite Providence attractions include the RISD Museum (a famed part of the Rhode Island School of Design), Museum of Natural History and Planetarium, and the Roger Williams Park Zoo and Carousel Village. Theaters, galleries, outdoor adventures and more make this city a great place to explore.
Rhode Island School of Design Museum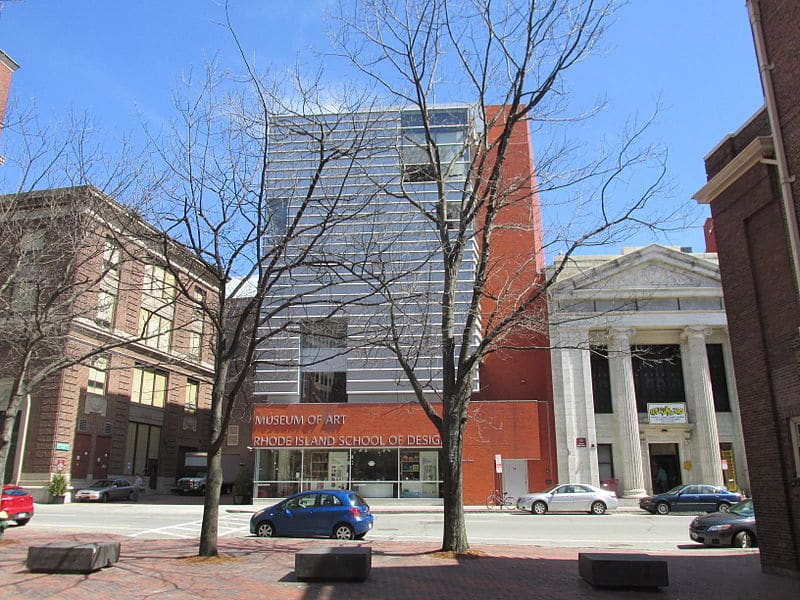 Home to more than 100,000 objects ranging from ancient times to modern, the RISD Museum is a dynamic cultural center featuring critically-acclaimed exhibitions and lively public programs for guests of all tastes and ages. Make sure to stop by the museum store, RISD Works.
Museum of Natural History and Planetarium
As the state's only natural history museum and public planetarium, this center has served as a unique scientific, educational, and cultural source. It offers exciting exhibitions and programming that provide children and families with ways to learn about our world and its people. Paying a visit is one of the best things to do in Rhode Island.
Roger Williams Park Zoo and Carousel Village
Dubbed the "finest zoo in New England" by the Boston Globe, this beautiful 40-acre zoo is one of the nation's oldest. Walk through and discover African elephants, Masai giraffes, red pandas, snow leopards, moon bears, and more all in naturalistic settings. If you're visiting in the fall, make sure to check out the famous Jack-O-Lantern which runs throughout the evenings in October. Check out their website for full details.
5. Visit Brown University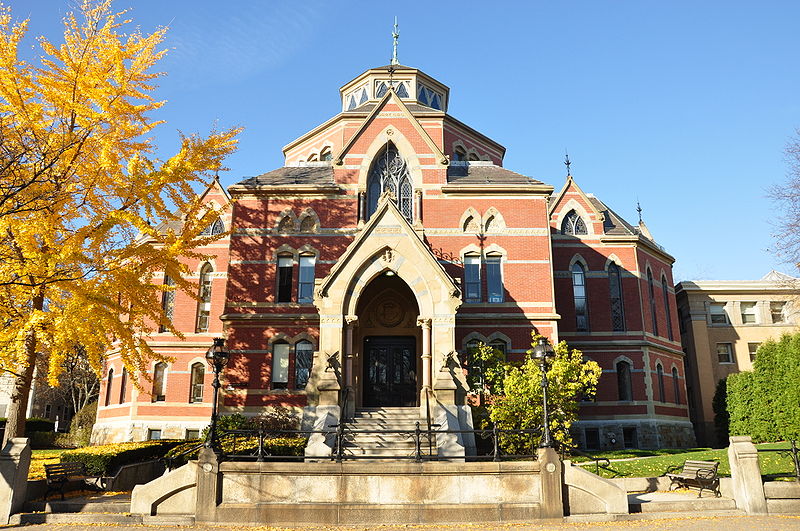 This is one of the oldest and most beautiful Ivy League schools in the country. I'm sure we've all dreamed of getting into Brown, Harvard, or Yale at one point or another. With an undergraduate acceptance rate hovering around 7.3%, it's ridiculously hard to get into. Don't you hate it how basically and TV show and movie character magically gets in? Brown is like the Hogwarts of American universities. Not everyone gets in.
Schedule A Tour
The campus dominates the Crest Hill neighborhood over on the East Side. As soon as you step onto the campus grounds, you're in the midst of American history. University Hall, built in 1770, sits as a brick edifice in the middle of campus. For the best campus tour, start over at the iron gates on College Street and make your way across the greens toward Thayer Street. For free tours of the campus, call the Admissions office or call for times. Of all the things to do in Rhode Island, this one's a must.
6. Enjoy the Architecture on Benefit Street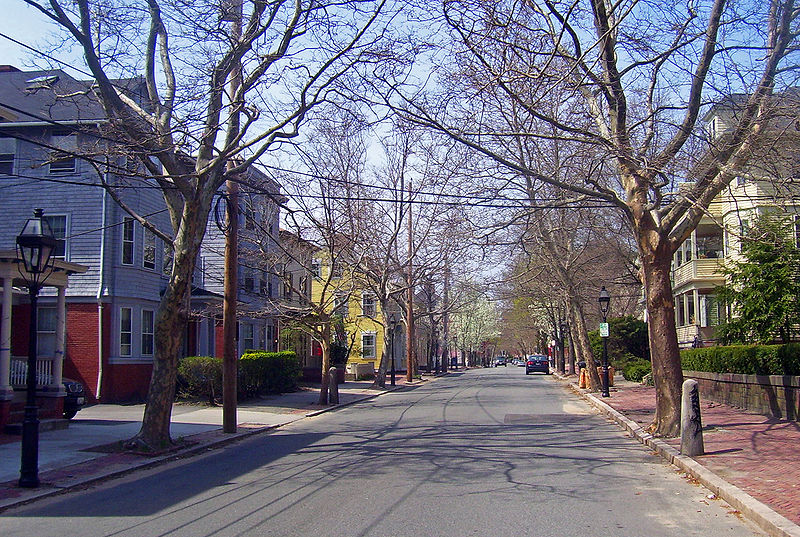 History lives on Benefit Street. You'll find this historical neighborhood located immediately east of Providence's downtown reflected in 18th-century houses. For the most part, they are private homes. However, many are open for tours in the month of June during the annual Festival of Historic Homes. Benefit Street symbolizes the Providence renaissance, rescued by preservationists during the 1960s from urban-renewal efforts. You can't enjoy things to do in Rhode Island without mixing in a little history.
7. Coffee Shop Hop for the Best Java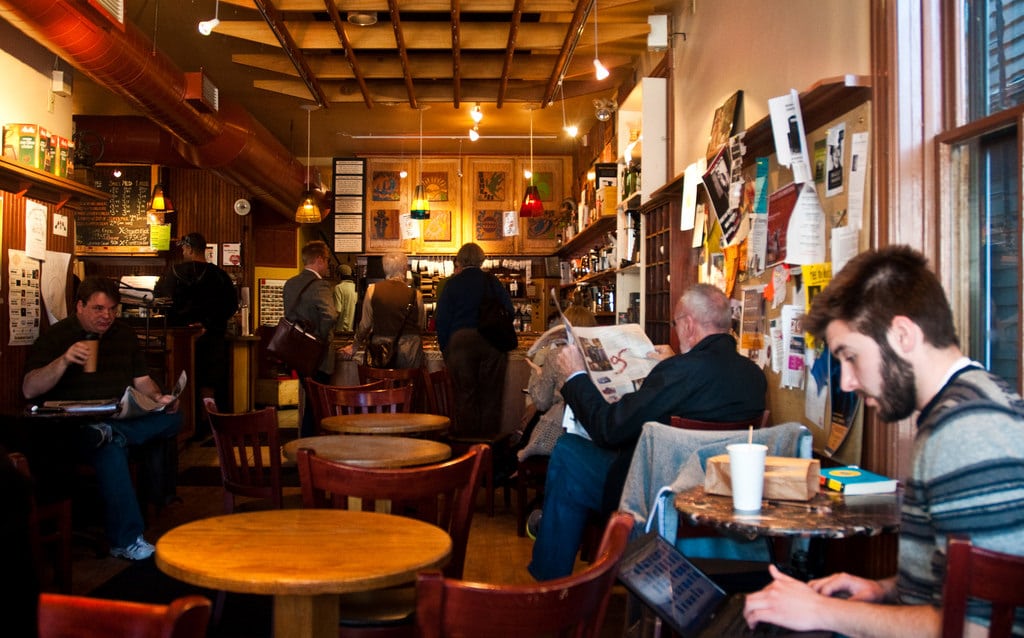 You didn't think we were going to skip out on the best places for joe did you?  Not a chance. When you're looking for things to do in Rhode Island, consider coffee shop hopping. It's not only a fun way to meet some new people and taste some delicious drinks, but you'll also get a really good feel for the RI vibes. Here are a few of our favorite pit stops.
Coffee Exchange
Enjoy friendly conversations over a piping hot cup of coffee. Beat the morning rush and swing by when they open bright and early. At the Coffee Exchange, you'll find the happiest baristas you'll ever meet and the best mochas ever served.
"From bean to brew, from farmer to you." This small-batch roaster serves up the best cups of fresh fair trade organic coffee. Their mission has always been simple and pure. They strive to source their ingredients ethically and responsibly. In the regions where they harvest and grow their crops, they support healthy communities. Now, this is a mission statement we can get behind.
Ellie's Bakery, Providence
This cute bakery will take your taste buds on a trip to the best of France. As if the smell of fresh baked goods wasn't good enough, Ellie's Bakery also serves up some killer lattes. I highly recommend stopping by for breakfast. Treat yourself to a caramelized squash and apple tartine, a Narragansett Creamery yogurt parfait on the side. You won't find a better place for sweets and treats than this.
Coffee Grinder, Newport
Walk down to the end of Bannister's Wharf, where you'll find the adorably small Coffee Grinder perched above the historic Newport Harbor. This charming espresso bar and coffee shop offer amazing options for both breakfast and lunch. Stop by after a long day of sightseeing for afternoon tea, or the summer's favorite – frozen drinks.
Grab a seat outside on the Wharf's benches and watch the boats glide by. Here, authentic Italian espresso drinks are served up the proper way and the smell of baked goods is too good to be denied. Treat yourself to a fresh bagel. Or two. Or a dozen.
Treat Yourself to A Non Typical Summer Vacation
Rhode Island isn't usually the first place that pops in most people's heads when they think of a summer vacation. But that's what makes it so perfect. Unlike popular picks like Orange County, CA or some Mexican beaches, it's not packed with party-seekers or overflowing with tourists.
While those places certainly have an allure, there's something serene and perfect about the simplistic scene of Rhode Island and its island offshoots. Besides, what other state could you travel to and see so much in a week or two? If you're looking for a unique, relaxing summer vacation destination, Rhode Island is the place to be.
Related Article: 18 Best Things to do in Boston, MA