Yes, this is the cheese state. But there's also so much more to it than that. Follow along with us as we explore the best things to do in Wisconsin.
Okay, before we get to the grit of it all, we do have to talk about the cheese a little. After all, this state produces some 2.5 million pounds of cheese a year. Some of the best things to do in Wisconsin include embracing the dairy-loving goodness. This state truly has so much to offer. From exploring rugged cliffside landscapes and the lighthouses of Door County to kayaking through sea caves, the options never run dry. And while you're at it, why not throw in a Green Bay Packer's Game?
Here Are Our Picks for the Best Things to Do in Wisconsin
1. Start Out in Milwaukee
For some reason, this cool city is still completely under the travel radar. We suppose that its reputation as a working person's town precedes it. And while Milwaukee does have some industrial pockets, that's not the crux of the city at all. In fact, it's fun, vibrant, and just the right amount of quirky.
Folksy attractions like polka halls, brewskis, and bowling alleys can be found on one part of town. On the other, you'll find slightly more touristy locales like the Harley Davidson Museum, stylish cafes, and shopping enclaves. During the summer, the festivals unleash creativity by the lake. But no matter what the season is, Milwaukee is the place to be. Keep your eyes on this town and make sure to visit before it gets too popular. Spending time here is one of the best things to do in Wisconsin.
2. Go See the Former Home of Frank Lloyd Wright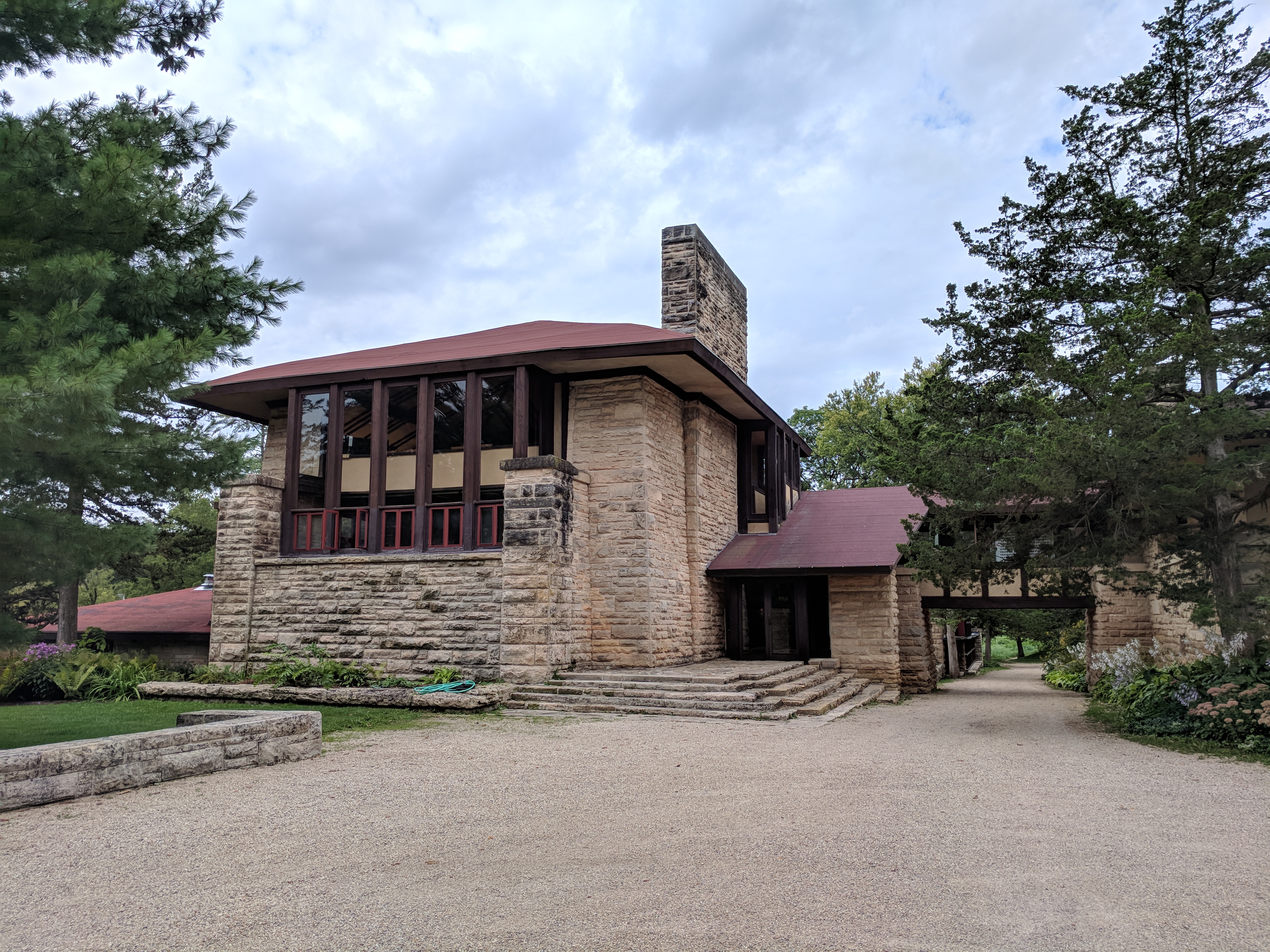 Tucked away in the hills of Wisconsin, you will find Taliesin, the estate of the late Frank Lloyd Wright. The site of his architectural school, it's where he spent the majority of his life. Today, it is a pilgrimage site for lovers of architecture. Built in 1903, it became the Hillside Home School in 1932 and a visitor's center was developed in 1953. You can book a wide range of tours to explore the property.
As a laboratory of organic architecture, the Taliesin incorporates designs from every aspect of Wright's work. It is at the heart of his work, spanning from the late 1850s into 1959. If you are looking to gain a holistic understanding of his projects, this is a must-see. Visiting the home of Frank Lloyd Wright is one of the best things to do in Wisconsin.
3. Spend a Few Days in Door County
Drive along a rocky coastline past picturesque lighthouses and old farm buildings. There is a simple beauty to be found in Door County. Lovebirds, families, and solo travelers alike gather to take advantage of the parkland and wide open space. This county runs on a narrow peninsula, jutting some seventy-five miles into Lake Michigan.
If you're looking for some R&R, seek out the lakeside of door county. There is a lot more going on in Green Bay, where a slew of activities awaits adventurous travelers. Make sure to visit during the peak season of summer or early fall. Come November through April, more than half of the resident businesses are closed down.
When it comes to adventure, there is no shortage of options. The area encapsulates more than 300 miles of shoreline to explore along with a diverse native culture. From art galleries to homegrown food experiences and beautiful hikes, you will have your pick of how to spend the day. Peruse works from local painters, indulge in fine dining, and trek your way up to the best viewpoints in the city. Along the way, you're sure to find fun shops to poke in, lighthouses that make the perfect postcard picture, and delightful eateries that will keep you coming back for more.
One of the things we love most about Door County is its history as the Land of Lighthouses. During the 19th century, these structures were needed to bring sailors in safely to shore. Today, there are at least a dozen businesses that offer tours you can take. The way you explore them is up to you: choose from a trolley, boat, or kayak. One of the most famous spots to visit is the Cana Island Lighthouse. Add this to your list of the best things to do in Wisconsin.
Sitting on a small island, when you explore this park and trek across the rocky coast of Lake Michigan, you truly feel a world apart. Step inside the Keeper's House, check out the Oil House before the days of electricity, and immerse yourself in the memorial of times past. From the top of the ninety-nine-foot high tower, you will see one of the most amazing views of the sea below.
4. Visit the Dane County Farmer's Market
Come and experience a Saturday tradition in Madison, Wisconsin. Here, over 275 vendors come together to bring the season's bounty of produce, vegetables, meats, and cheeses from across the county. You'll find it conveniently located on the tree-lined grounds near the Washington Capital Building. This year, the market began on April 14th and will run until November 10th. They are open every Saturday in the Square downtown. Grab your friends, family, shopping bags, and come enjoy this fun Madison tradition. If you ask us, this is one of the best things to do in Wisconsin.
5. Spend a Day at the Milwaukee Art Museum (MAM)
You'll find the Milwaukee Art Museum houses in a 1957 war memorial overlooking Lake Michigan. Originally, two of the lower floors were used for an art gallery. It wasn't until 1975 that the space was expanded upon by David Kahler. Today, the structure extends all the way until the water. A concrete structure with unique geometry, the Saarinen-Kahler connects to the city via a concrete bridge.
The museum is home to some 25,000 works of art spanning four floors. Among the collections, you will find European works from the 15th to 20th century as well as American collections from the 17th to 20th American paintings, sculpture, drawings, prints, photographs, decorative pieces, and more. But that's not all. You will also find everything from folk to Haitian art. Did we mention it's home to one of the largest exhibits by Wisconsin native Georgia O'Keeffe? Spending a day here is one of the best things to do in Wisconsin.
6. Check the Harley Davidson Plant off Your List of Places to See
Credit: Visit Milwaukee
This museum in Milwaukee celebrates the 100+ year history of Harley Davidson motorcycles. Spanning some 130,000 square feet on more than 20 acres, the Harley Plant contains hundreds of thousands of artifacts. Whether you're a biking enthusiast or are just looking to check this place off your list, it's more than worth a visit. Every year, more than 300,000 people come to visit.
The permanent exhibits span two floors, so prepare to set aside at least an afternoon for it. In addition, there are temporary exhibits as well as the museum archives to explore. Historic items on display weave together the story of the company's history, progression, and plans for the future. Trophies, photographs, posters, advertisements, footage, and interactive exhibits are all there for your enjoyment.
7. Grab Some Drinks at Potosi Brewing Company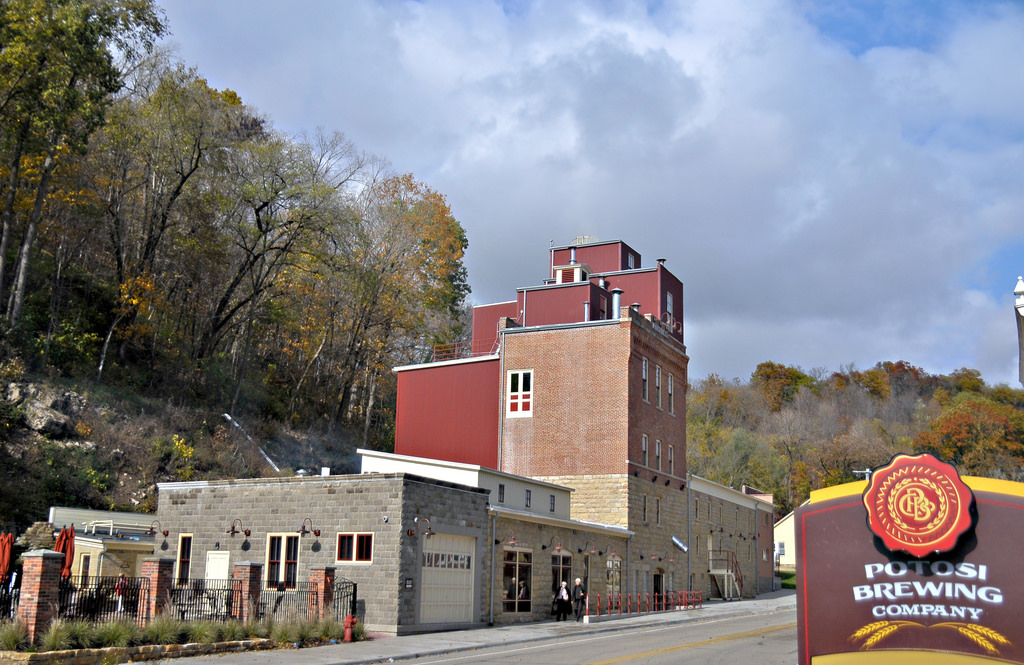 This landmark brewing company offers a pub serving up craft beers, exhibits on transportation and brewing. Step inside and it's easy to see the folks here know a good deal about craft beer. From small batches and quality ingredients, it all comes together in artistic fashion. You won't find anything more authentic. Grab some drinks and enjoy good company; checking out this brewery is one of the best things to do in Wisconsin.
Since 1852, Potosi has been putting a smile on the faces of locals and travelers alike. As the fifth largest brewery in Wisconsin, their products are distributed from coast to coast. While the brewery survived the Prohibition, they did close down for a period back in 1972. Following a $7.5 million renovation, they reopened in 2008.
Today, their facility is also home to the National Brewery Museum, the pub, restaurant, beer garden, a gift shop, and the Great River Road Interpretive Center. We love that Potosi's chief mission is to channel its profits into markets that serve historical, charitable, and educational causes.
8. Take Pictures at Dr. Evermore's Sculpture Park
You're going to want to bring a camera for this one. Built in the 1980s, Dr. Evermore's is the former world's largest scrap metal sculpture. Standing some 50 feet high and 120 feet wide, it weighs an astounding 300 tons. You'll find it housed in the art park off of Highway 12 in Sumpter in Sauk County, Wisconsin.
Here, old pipes and rusted metal comes together in an otherworldly collection of birds, dragons, and fascinating structures. Of all the exhibits, the most famous one is Forevertron, once listed as a Guinness World Records book holder. You'll find it tucked behind Delaney's Surplus. Take the small road leading in and you'll be amazed at what you find. Just make sure you check the hours beforehand. Times can be a bit erratic.
9. Swing by the Stockholm Pie & General Store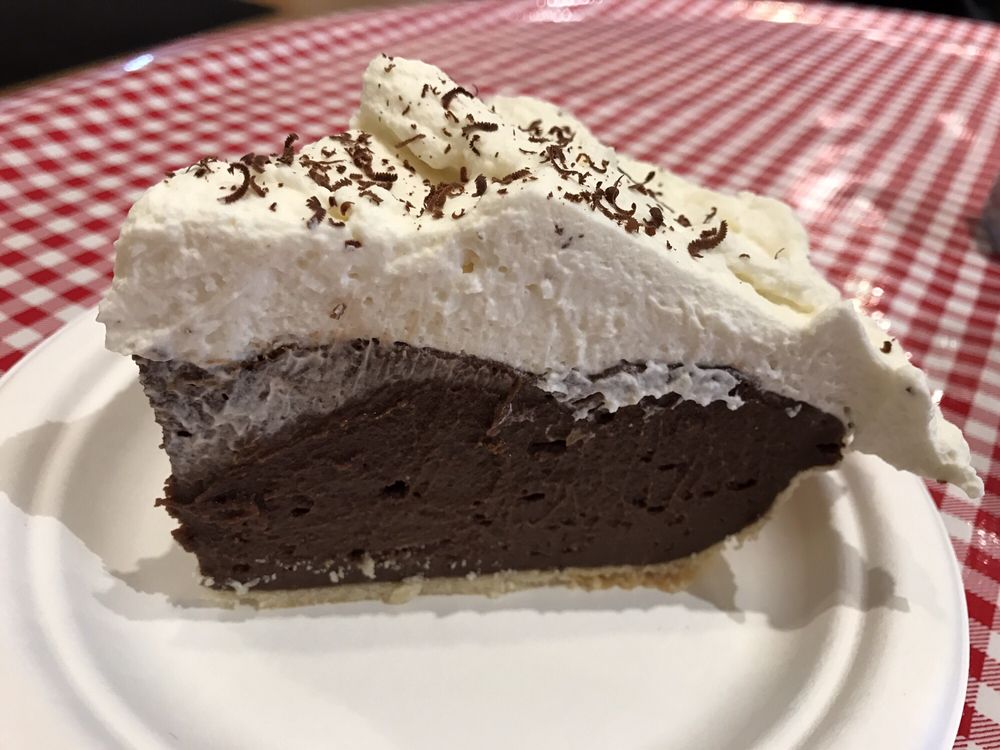 Think pies, cinnamon rolls, ice cream, and more made from scratch. Listed as one of the "18 Legendary Pie Shops in America" by USA Today, Stockholm Pie & General Store offers a world of flavors to explore. This old-timey shop is filled with every good thing. From cheeses, chocolate, artisan brews, and crafted wines, you can experience the best that Wisconsin has to offer. For lunch, treat yourself to exceptional sandwiches, savory pot pies, and more. It's all made in house, right here.
10. Take a Day Trip to Madeline Island
Did you know that Madeline Island is just a 25-minute ferry from Bayfield? One of our favorite places to take a stroll is La Pointe. This walkable village has some cute places to stay, plenty of eateries, and a cool bar made from junk and tarps. There are even bike and moped rentals available to cruise around on. You'll find everything you need near the ferry dock. And just a note… While Madeline Island is technically part of Apostle Island, it is not a part of the national park.
Book Your Getaway and Check the Best Things to Do in Wisconsin off Your List
While Wisconsin is still very much under the travel radar, it is definitely worth visiting. This diverse state has so much more to offer than the average traveler would suppose. After all, it's one of the top 50 places to visit 50 in the United States.
From exploring museums with works from the world's greats and finding great eats, to spending the day at beautiful national parks, your options will never run dry. Whether you are traveling solo, with that special someone, or taking the whole family, there is something for everyone here. Which one of the things on our list would you like to do the most?
Related Article: Fun Things to Do In Minneapolis: Enjoy These Adventures