Discover the 10 best things to do in Hong Kong.
Hong Kong has an exciting, vibrant atmosphere, enticing countless tourists to visit each year. The city contains a huge variety of activities for every kind of tourist. From boat rides to hiking trails, you'll find many ways to explore the outdoors while here. At the same time, those interested in culture can enjoy delicious food or shop along the area's famous street markets. When you come to Hong Kong, you might not know which activities to partake in while visiting. That's why we've curated a list of the ten best things to do in Hong Kong during your trip. Read on to gain inspiration for your travels.
1. Take a ride on the Star Ferry
If you're looking to see Hong Kong from a different perspective, consider riding on the Star Ferry. As you travel across the water, you'll be able to see the city skyline in an unparalleled manner. Millions of people ride the ferry across Victoria Harbour each year, making it a popular activity in Hong Kong. The ferry even has a long history of transporting visitors and residents, having been established in the late 19th century. Twelve different boats can be ridden, and the journey takes only around seven minutes in total.
As you ride the Star Ferry, you'll be afforded the most beautiful views of the city and the water. Instead of traveling along the public transportation in Hong Kong's city, spend a few minutes on this boat. Rather than getting stuck in frustrating, stressful traffic, when you travel along the harbor, you'll feel at peace. This also remains one of the cheapest ways to get around the city, costing only a few dollars. Once you ride the ferry, you'll understand why it remains one of the best things to do in Hong Kong.
2. View the city from Victoria's Peak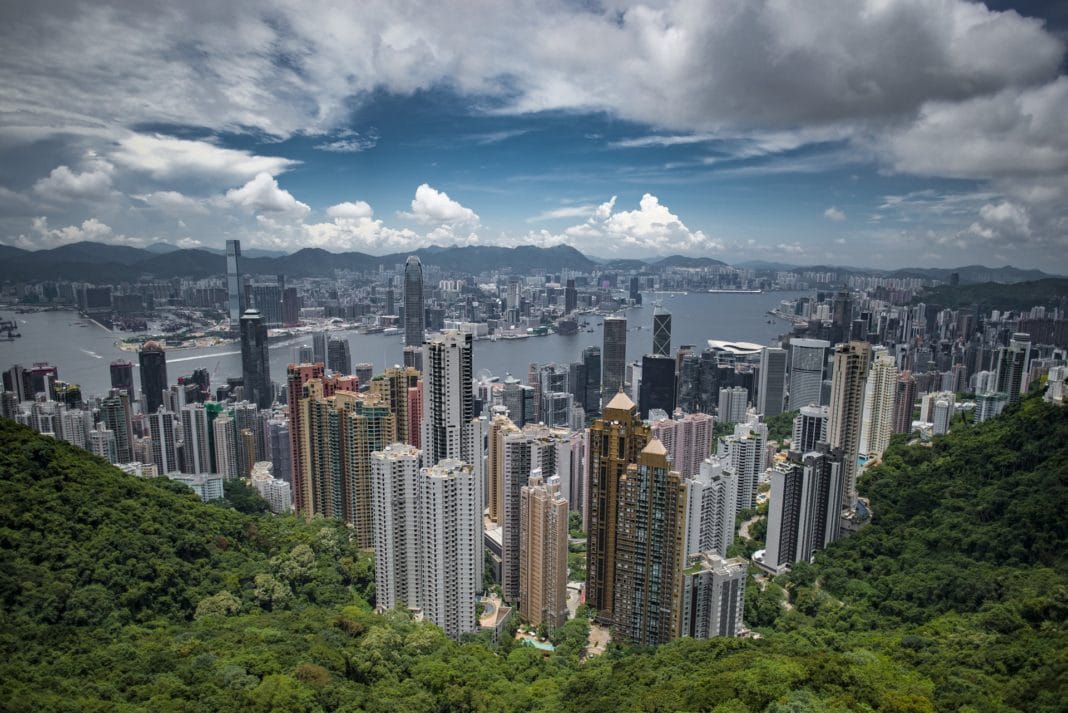 One of the best things to do in Hong Kong involves standing at the top of Victoria's Peak. This famous spot provides tourists with spectacular perspectives of the city. Beyond Hong Kong Island, you'll also be able to see Kowloon, Victoria Harbour, and the mountains in Kowloon. The location remains almost 2,000 feet above sea level, so those afraid of heights might want to stay away. However, if you enjoy gaining new views of the world, standing at Victoria's Peak should be a must-do activity.
The majority of travelers and Hong Kong residents get to Victoria's Peak by riding the Peak Tram. This incredibly steep railway lets you journey up to the top of the area in just seven minutes. If you want to test your athletic abilities, you could try walking to the peak. Of course, you might just exhaust yourself and want to stay at the top forever. Travelers with extra time to spend should go up the peak at night as well. By providing such gorgeous views, standing at Victoria's Peak remains one of the top things to do in Hong Kong.
3. Say hello to the pandas at Ocean Park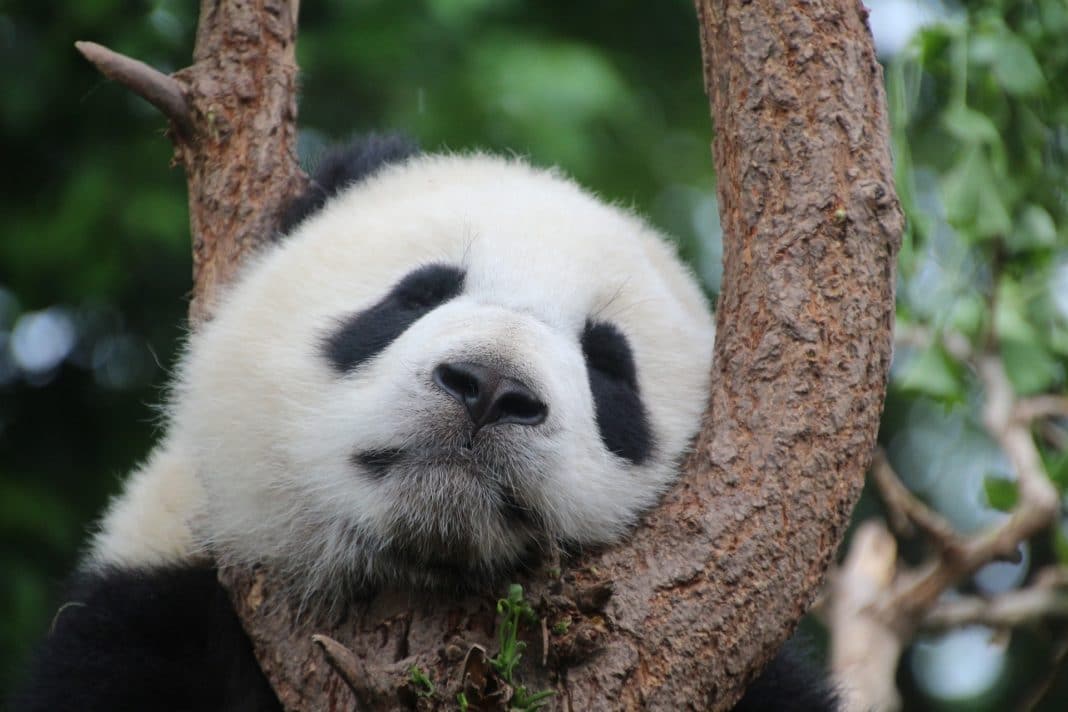 Travelers who love animals will definitely want to make a visit to Ocean Park. Here, Hong Kong's adorable pandas await for you to stop and say hello. These fluffy creatures, while no longer endangered, still have a smaller number of habitats available to them in the wild. Inside Ocean Park, you'll find two lovely pandas who call the site their home. You can bring a selfie stick and take photos with the animals while they eat their favorite snack of bamboo.
Ocean Park also houses many other creatures besides the pandas. You can interact with cute penguins as they hobble around their habitats. Or, check out the dolphins and seals in the water park area as well. These animals will swim through the water and impress you with their skills. A giant aquarium contains thousands of different species of fish. You can view these creatures while dining nearby the Grand Aquarium. Visiting Ocean Park represents one of the top things to do in Hong Kong for travelers who appreciate animals.
4. Visit ancient temples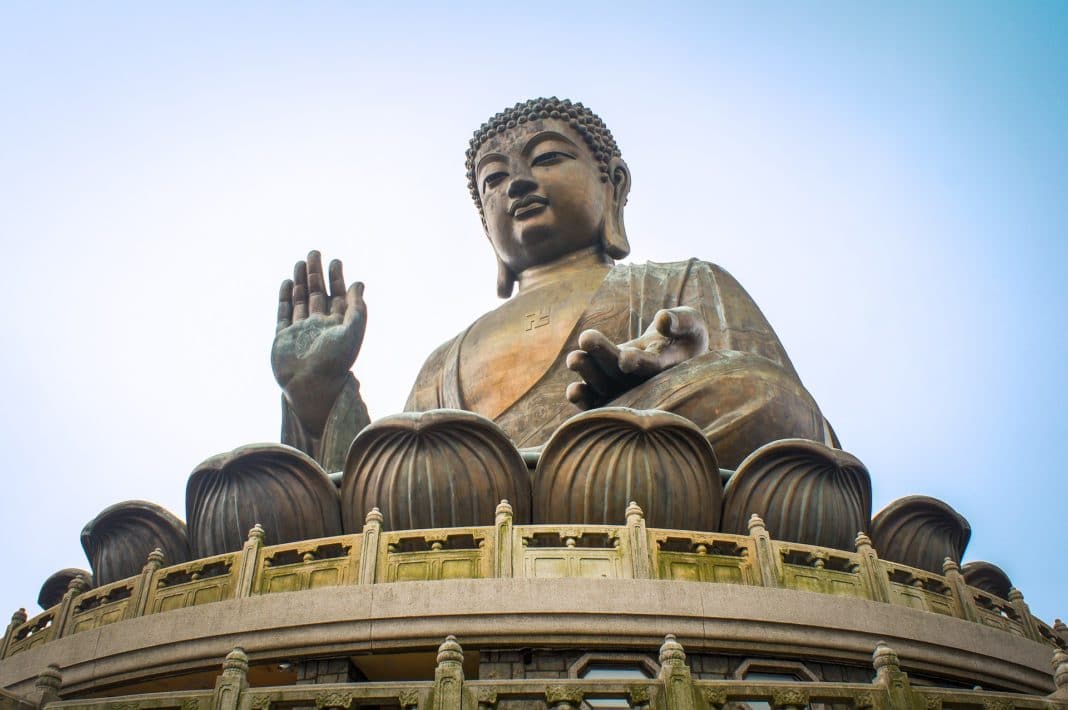 The city of Hong Kong plays host to a number of temples dating back many centuries in the past. These religious sites awe tourists with their stunning architectural designs and impressive sizes. Travelers may pay their respects at various temples throughout the city, appreciating the religious beliefs celebrated there. The temples provide a way for tourists to step away from the massive modern buildings that thrive in the city. While wandering through the temples and their grounds, you'll feel as if you've stepped back in time.
Man Mo Temple, the oldest temple in Hong Kong, should be a must-see for any traveler to the city. This structure celebrates Taoism and the gods of literature and war. Taoists will leave offerings and burn incense in respect to the gods, though these actions aren't required for visitors. If you want to learn about the future or gain new insights, consider sitting with a fortune teller. The Ten Thousand Buddhas Monastery also remains a top tourist attraction in Hong Kong. Over 500 golden Buddha statues sit on this temple's many steps, inviting visitors to stop by for some wisdom.
5. Climb along the Dragon's Back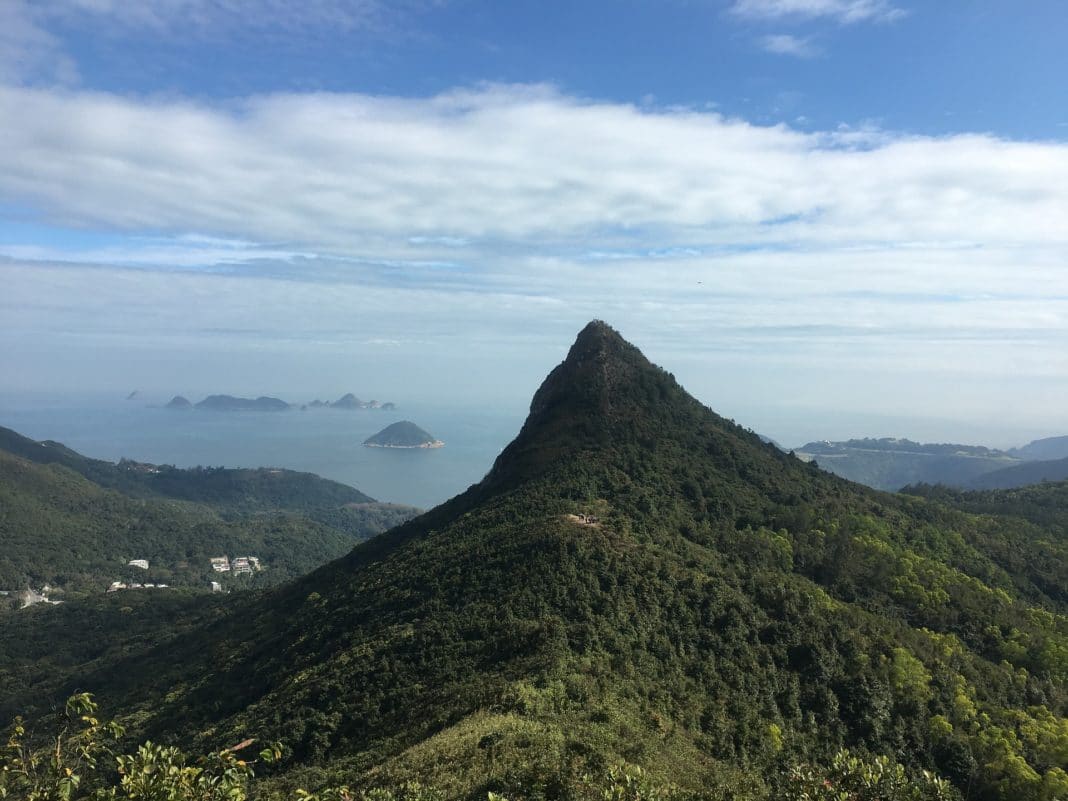 Hoping to get some exercise, but don't want to spend hours at a hotel gym? Hong Kong has some wonderful locations for working up a sweat while adventuring the region's landscape. Dragon's Back, a section along the Hong Kong Hiking Trail, remains a popular place to explore the outdoors. The entire trail in the city extends over 30 miles, meaning you can spend a day just walking around here. Many parks overlap the trail, so you can easily explore the landscape while venturing down the mountainside.
As one of the best things to do in Hong Kong, hiking Dragon's Back provides great views of the city. At Shek O Peak, you can see all the way around the region's urban areas as well as the countryside. You can even catch a glimpse of the South China Sea and other waterways. Most of the top hiking spots may be reached within a few hours of hiking. This means you can spend a morning adventuring through the trail and make it back to the city for lunch.
6. Explore the street markets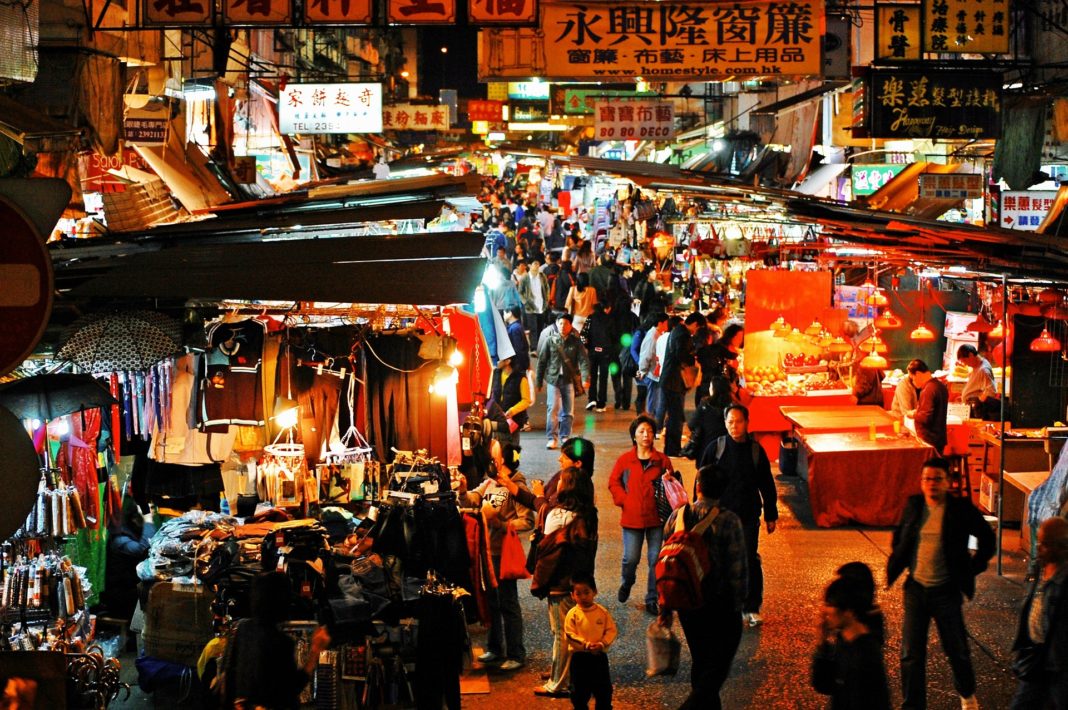 Hong Kong has a reputation for containing some truly unique street markets. When you wander down the city's streets, you'll get the chance to see a variety of cool foods and products. You can find items that you couldn't normally buy at regular shopping malls while exploring these venues. Anything you can think of can probably be found in these locations. Travelers with a penchant for shopping might consider this activity one of the best things to do in Hong Kong.
Vendors in the Hong Kong street markets sell a huge variety of items. A number of women's accessories and fashions are offered at these stalls, with usually inexpensive prices. You can discover a unique clothing item here and feel like you're wearing a piece of Hong Kong. In Temple Street Night Market, foodies will find their favorite section of the city. This area sells countless different street foods, with noodles remaining a staple among residents and tourists. Travelers can even find electronic equipment, homeware, shoes, flowers, and countless other things throughout the various markets.
7. Enjoy high tea
Drinking tea remains a huge part of the culture in Hong Kong. Thus, if you're truly looking to experience Hong Kong as residents do, then having high tea should be a priority. While spending an afternoon enjoying a delicious brew, you'll get to relax amidst the hustle and bustle of the city. You can find many different types of tea services, from the very traditional to more modern iterations of the practice. Even those who don't normally drink tea should at least try some of the best brews served in Hong Kong.
Most hotels and dining spots around Hong Kong serve high tea around the late afternoon. More popular sites will have lines waiting out the door to get in for the tea service. You should think about what you want from your high tea, as different venues serve tea in varying manners. Of course, the best locations allow visitors to appreciate views of the city as they sip on warm drinks. Travelers who love tea may consider the high tea experience one of the best things to do in Hong Kong.
8. Have a fine dining experience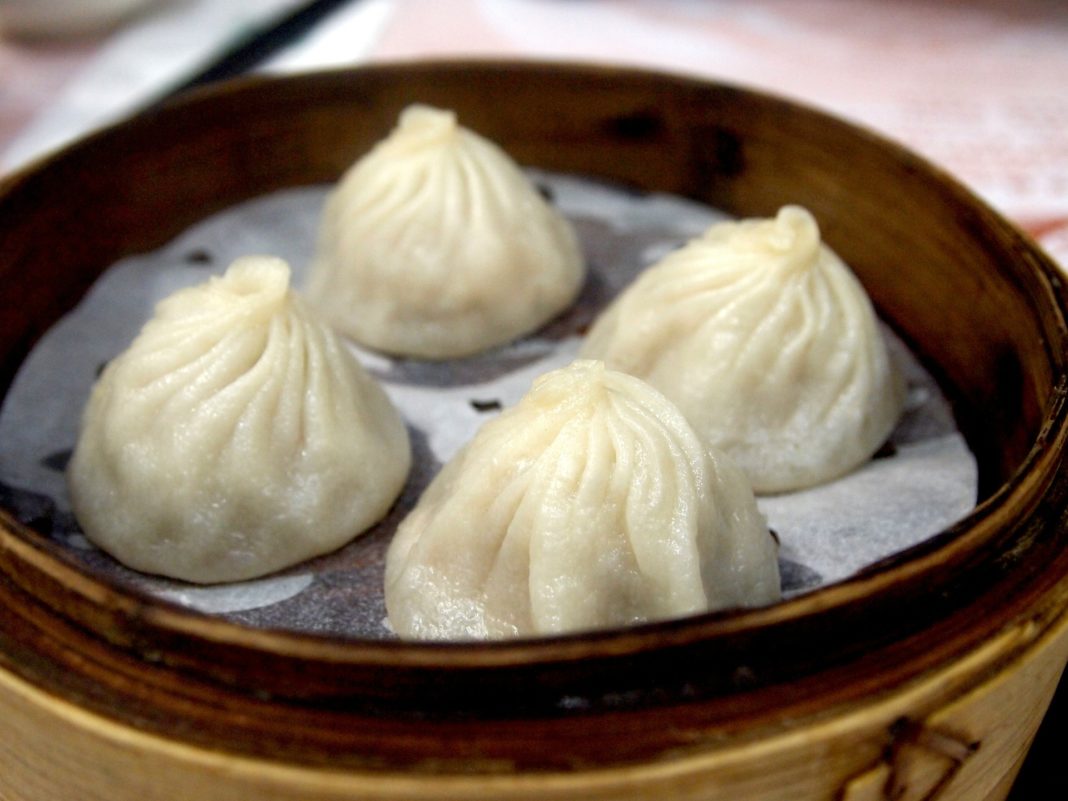 In Hong Kong, tourists may discover a huge number of Michelin-starred restaurants. Over 58 locations in Hong Kong have been awarded this prestigious honor. This means that no matter where you go in the city, you'll be sure to find high quality cuisine. Since you have so many dining options, you might want to consider the kind of meal you're looking for first. Many different styles of cooking abound here, beyond traditional Hong Kong fare. Various cultures have influenced the chefs and their restaurants, so you'll find a mix of unique dishes.
One of the best things to do in Hong Kong includes exploring the city's food scene. The top restaurants, which have Michelin stars, will provide tourists with the best eating experiences. Those who want dishes with a French flare should check out L'Atelier de Joël Robuchon. If you're interested in trying authentic Cantonese cuisine, consider Lung King Heen. This restaurant remains one of the most popular dining spots in the entire city. Wherever you roam in Hong Kong, you'll be sure to find a restaurant that appeals to your specific tastes.
9. Shop for unique souvenirs and fashions
When you visit a new destination, you'll probably want to buy something to bring home with you. Many cities around the world contain spectacular shopping venues for tourists to spend hours exploring. In Hong Kong, the shopping malls will awe visitors with their size and breadth of options. Whether you're looking for an interesting souvenir or a new piece of clothing, you'll find the shop for you. Even those who live in China's mainland and other neighboring regions travel to Hong Kong simply for shopping.
Those who like high-end, designer brands can explore the shops in lower Kowloon as they search for the perfect items. Around Causeway Bay, visitors will be able to spend an entire day wandering through the different malls found here. At Times Square, tourists may find themselves in awe of the 12-story mall filled with numerous stores. This location might be the best bet for finding a variety of different items in one spot. With the city's countless malls and stores, shopping remains one of the best things to do in Hong Kong.  
10. Rejuvenate at a spa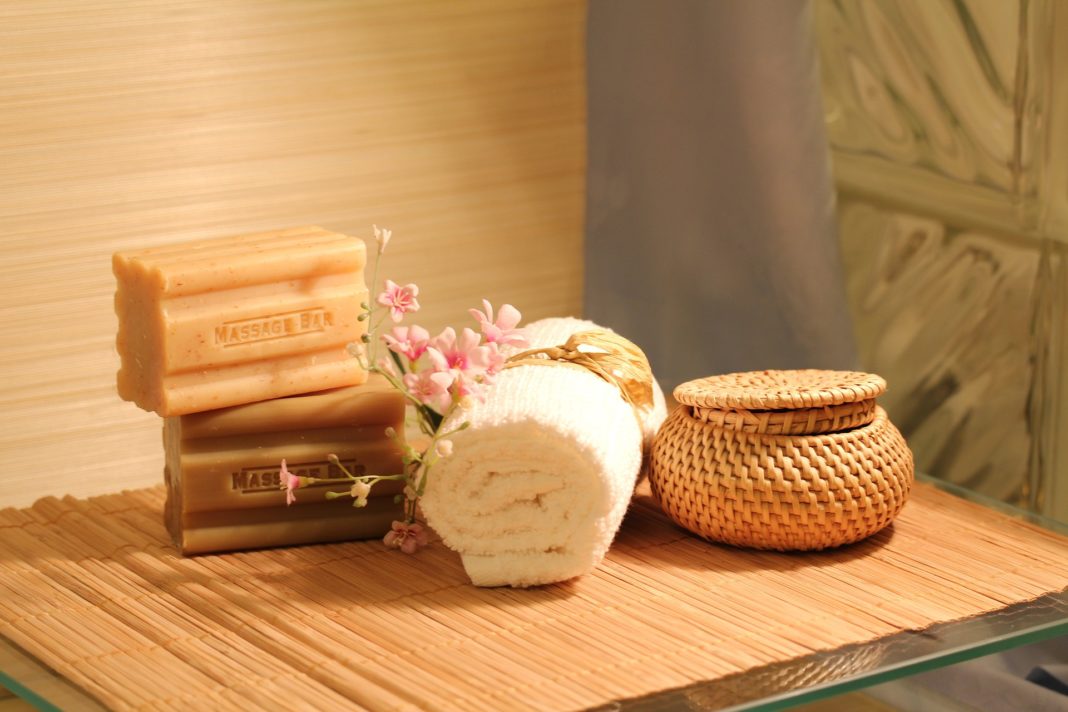 Sometimes, the best things to do when on vacation involve relaxation. Since the fast-paced city can occasionally grow overwhelming, it can be nice to step away for a few hours. While visiting Hong Kong, you can have a truly rejuvenating experience at one of the city's many spas. Various hotels contain their own spas, complete with highly trained professionals and access to pools and countless treatments. If you often feel stressed, visiting a spa should be one of your top things to do in Hong Kong.
Popular treatments here tend to include deep-tissue massages that provide complete relaxation. You could receive a twenty-minute foot massage, and then feel rejuvenated enough to continue exploring the city. Or, tourists may order a manicure and pedicure if they're hoping to look their best for an exciting event. You'll find the most luxurious spas in Hong Kong within the city's top hotels. Many spas additionally offer stunning views of the city while guests have their treatments. Travelers can look out at the landscape, appreciating the water and green parks in the city, while they're relaxing.
Embark on an adventure while finding the best things to do in Hong Kong.
No matter what kind of traveler you are, Hong Kong has countless things to see and do. Visitors may explore historic temples and appreciate the ancient culture, or shop for souvenirs in markets. The restaurant scene in Hong Kong will excite any foodie, while animal lovers will appreciate the pandas at Ocean Park. With our list of the best things to do in Hong Kong, we hope you'll find your ideal activity. Once you visit this city, you might never want to return home.
Related Article: 20 Unique Things to Do in Phuket, Thailand