Have you planned your summer vacation yet? Sunshine and longer days are in full swing; there's still time for you to visit the best places to travel in July.
What kind of vacation are you looking for? For some, family getaways are the priority on the agenda. Others are just looking to escape the heat. Whatever kind of getaway you're seeking, we've got you covered. Our picks for the best places to travel in July cover the full spectrum. We'll be taking you for a whirlwind trip around the globe and give you the inside scoop on the ultimate summer travel destinations. So where should you go? Buckle up and we'll show you.
1. Playa Del Carmen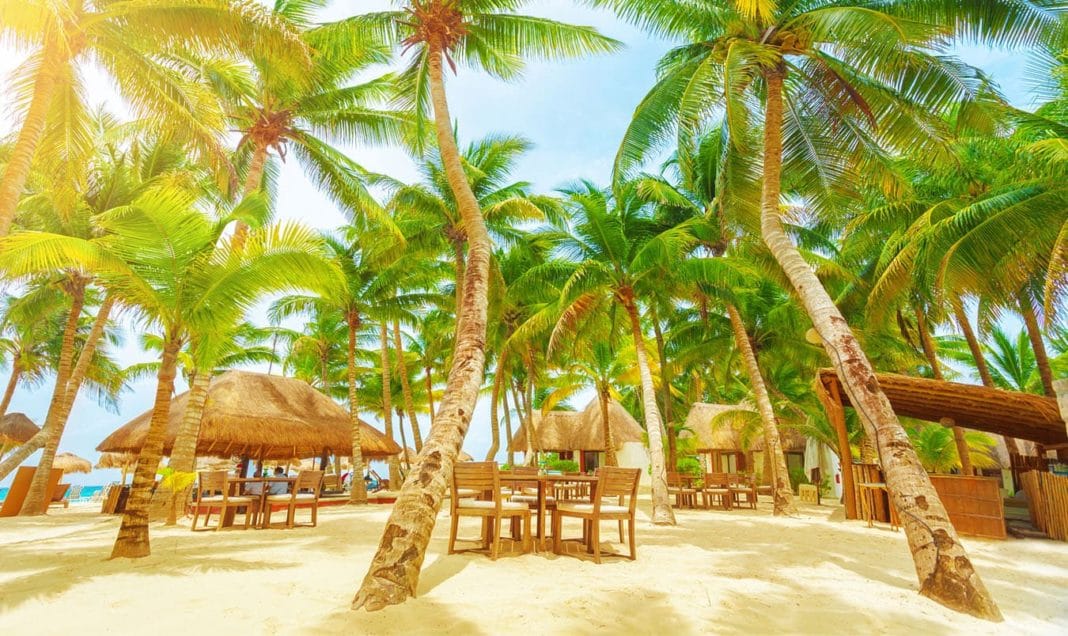 Credit: PlayaDelCarmen.com
If you've been scoping out beach vacations to take, you really can't beat Playa Del Carmen. Here, you'll find soft white sand, vibrant blue waters, and wonderfully affordable prices. There is no shortage of lovely resorts to stay in either. While July is definitely peak season, you can still find many hotel deals if you put in the work. Day trips to historical sites including Cozumel and the Mayan Ruins of Chichen Itza are surprisingly affordable as well.
While beach lounging is amazing, there are so many things to do and see in this city. Don't take our word for it. Just take a just take a look at Point Esmeralda. This scenic white sand beach offers the ultimate playground for adventure seeking travelers and locals alike. Jump in the warm turquoise waters and explore the shallow, limestone sinkhole for swimming.
Like we said, Chichen Itza is another site worth seeing. This wonder of Mayan ruins sits right on Mexico's Yucatan Peninsula. Make sure you also check out the massive step pyramid known as El Castillo dominates the ancient city surroundings.
Do you see the graphic stone carvings? They have survived for millennia on ancient sporting courts, Temple of the Warriors and the Wall of Skulls. If you visit at night, you're in for a particularly special treat. Don't miss the nightly sound and light shows illuminate the architecture's sophisticated carvings, bringing the Mayan world to life before your very eyes.
2. Quebec City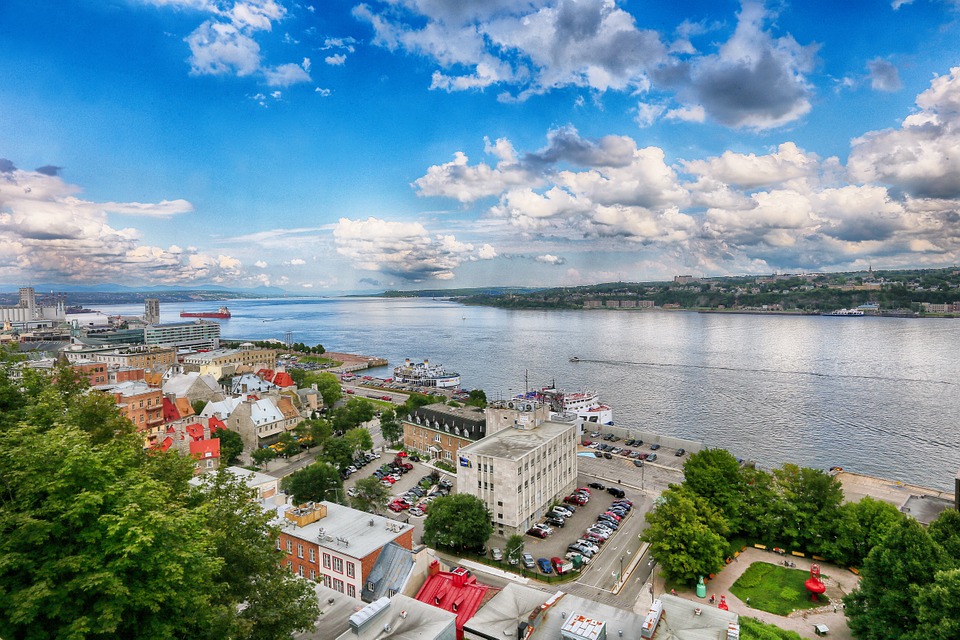 No one knows how to enjoy summer like the locals in Quebec. It's no surprise that July is the peak of the festival season both here and in Montreal. If you'd like to watch an incredible acrobatics show, go see the Montreal Completement Cirque. This circus festival has nightly performances. Picture it like a city-wide Cirques de Soleil running from July 5-15. Want to know the best part? Most of it's free.
Montreal is also home to the Just for Laughs Comedy Festival, which runs from July 14-18. This year, it's headlined by Kevin Hart, Trevor Noah, and Tom Green. Jazz enthusiasts, there's a treat in here for you too. The Montreal Jazz Festival runs to July 7. This city truly has so much to offer. Just keep your eyes open for an event and you'll be sure to find one.
3. Mackinac Island, Michigan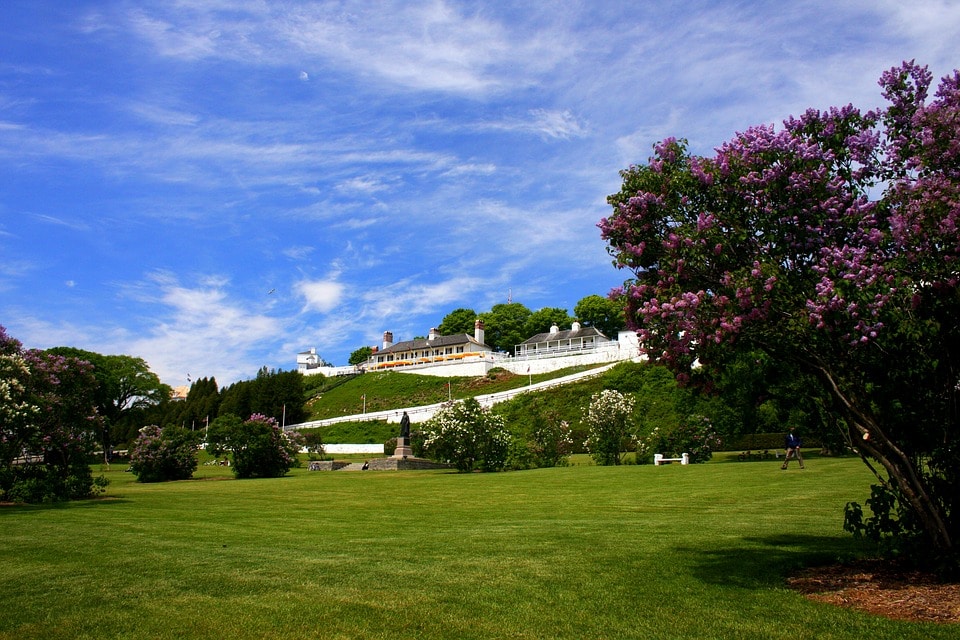 You probably don't expect Michigan to be one of the best places to travel in July. Well, you'd be surprised. Just look at these gorgeous shores in Mackinac Island. Balmy weather and calm lakes make for the perfect summer retreat. Spend a little extra money and you can get away from the crowds too.
We love that cars aren't allowed on the island and with 80% of the land reserved as a state park, it's easy to unplug and unwind. Mark your calendars for July 21. The Chicago Yacht Club Race to Mackinac comes to town. With it, come lively parties, dinner, and elegant vibes, that accompany the big race. Wondering where to stay? Check out the Grand Hotel Mackinac Island.
4. Kenya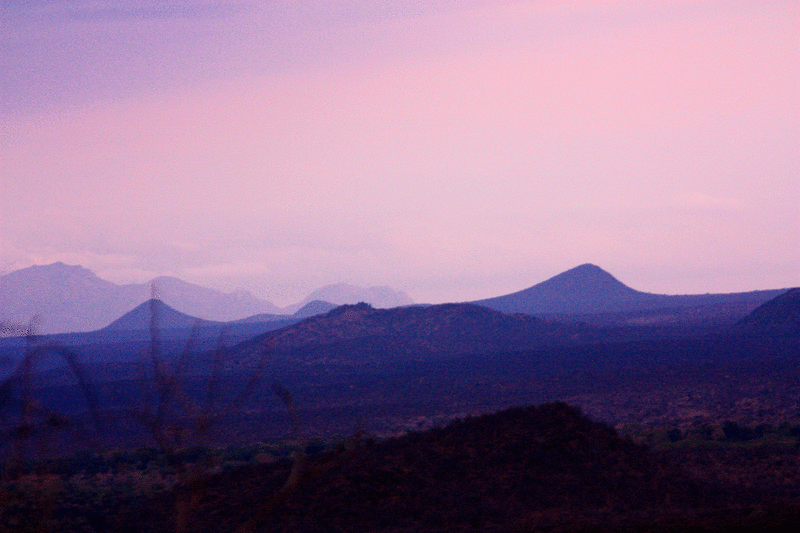 Did you know the single greatest animal migration on earth happens this month in Kenya? Thundering wildebeests roaming the plains from the Serengeti to Masai Mara is one of the greatest shows on earth. The best places to view it are at the Lamai Wedge and Mara River – albeit, from a safe and elevated distance. For the best places to stay, check out the Kichwa Tembo Camp, Sayari Mara Camp, and Giraffe Manor (although you won't be able to witness the migration from this location). After your stay, head out to the coast and check out some of the most beautiful beaches you never knew existed.
5. Niagara Falls, Ontario, Canada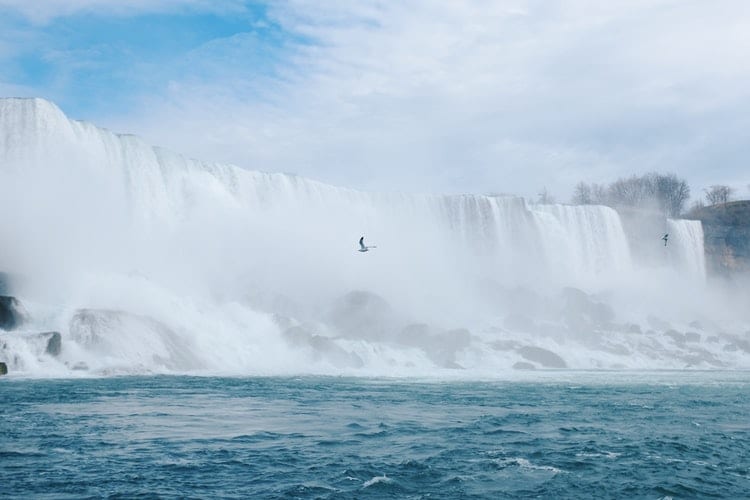 The weather is prime and summer activities are in full effect. Have you ever been to Ontario? Tell us you didn't miss out on seeing Niagara Falls. It's one of the best places to travel in July. The weather is sublime. If you've never laid eyes upon this natural wonder in person, now's the time. This month, Niagara is opening up to the world's largest elevated go-kart track at Niagara Speedway. Are you thinking what we're thinking? Yup, we want to live out our Mario Kart fantasies too.
Guess what else is making an appearance. The Mistrider zip line is coming back. If this doesn't get you excited about life, we don't know what will. Yes, you will literally soar above the epic falls, all the way to the base of Horseshoe. If you're still seeking an adrenaline fix, you can take a high-speed jet boat through the Niagara Gorge and class V-VI rapids. After it's all over, treat yourself to some well-deserved brews and wind down along the Niagara Ale Trail. First stop? Niagara Brewing.
6. Byron Bay, Australia
If you've got your sights set on Byron Bay, you're probably thinking about spending your days sunbathing or surfing. While you can do that and many travelers do, there are also a lot of other things to do in Byron Bay, history to explore, and events to attend. So what are some things you can do while you're there?
First off, catch the sunrise from the Byron Bay Lighthouse located at Australia's easterly point. This is honestly one of the most epic views you'll have in the area. The walking trail from the Main Beach to the Lighthouse takes about 45 minutes each way. On your way back down, take a slight detour and check out Fisherman's Lookout. This is one of the best places to watch morning surfers hitting the waves at The Pass. Afterward, go explore some of Byron Bay's lesser-known beaches – aka Wategos Beach and Tallows Beach.
For some midday adventures, head on over to the quirky village of Nimbin. This unique 60s village is a fun place to poke around. The shops are all adorable. While you're there, ask around and find out how to explore the nearby Byron Bay hinterland. One of our favorite spots is Minyon Falls – the perfect scenic spot for a dip on a hot day. Keep in mind though that an American's summer is an Aussie's winter. With this said, it's still one of the best places to travel in July.
7. Turkey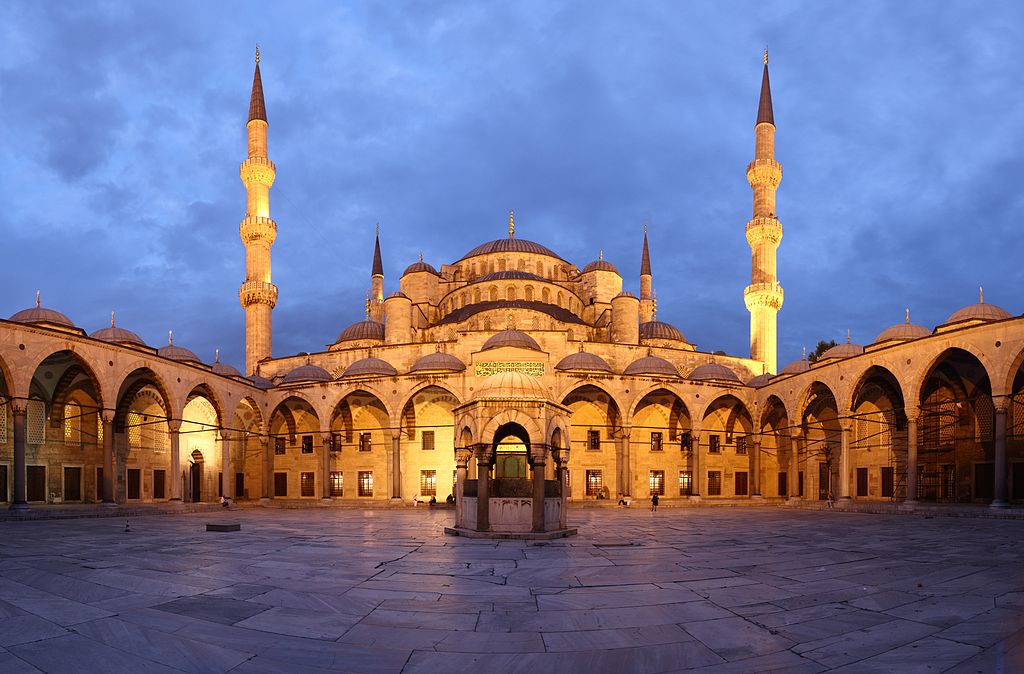 Do you want to see some of the world's oldest cradles of civilization in real life? Turkey is a mecca of ancient ruins, natural wonders, and exotic culture. Abandon the well-forged touristy paths and opt for unexplored terrain, deep in the heart of historical Turkey. Travel from the country's holiest sites from the minarets of Istanbul to jaw-dropping Mediterranean coastlines. Hike the Lycian way over sunken cities.
While you're there, tour old WWI battle sites, wander through age-old pines, and spend time in the waterfront town of Antalya, a stunning gem just a few miles from the Greek islands. Some of the best sites and most-cherished memories are found and made off the beaten track.
8. Shanghai, China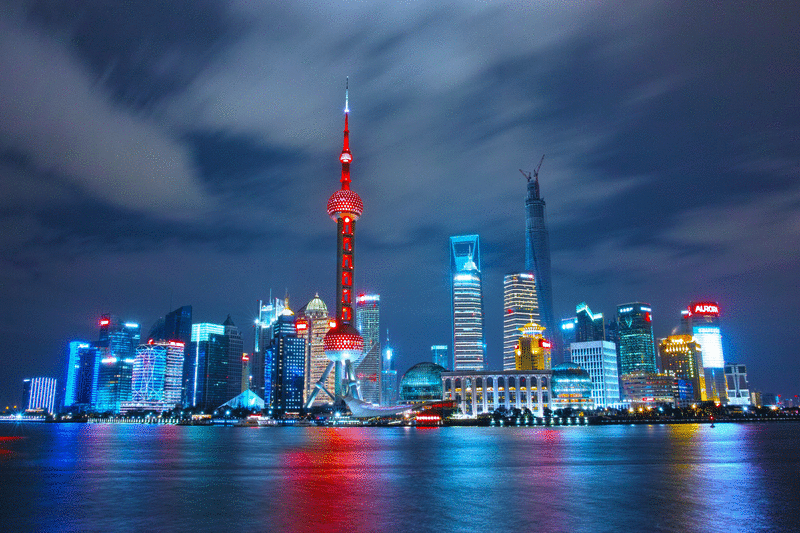 Shanghai, on China's central coast, is the country's biggest city and a global financial hub. Its heart is the Bund, a famed waterfront promenade lined with colonial-era buildings. Across the Huangpu River rises the Pudong district's futuristic skyline, including the stunning Shanghai Tower and the Oriental Pearl TV Tower, with distinctive pink spheres. Sprawling Yu Garden offers lovely traditional pavilions, towers, and ponds.
Did you know that Shanghai is making it easier for travelers to visit? One of the pain points of visiting before was that travelers had to get a visa. Now, US visitors are allowed to stay for up to six days visa-free. So, the moral of the story is if you can only stay in Shanghai for a short time, make the most of it. There's no doubt this is one of the best places to travel in July. So here's the million-dollar question – where should you go?
The waterfront at The Bund would be a great place to start. The city has recently sunk millions into its redevelopment. Stroll along the banks and soak up all the lovely sights. We have to say, the architecture is simply stunning. Lovers of the art will certainly appreciate the Gothic, Baroque, Romanesque, and Renaissance influences. All are in contrast with skyscrapers just across the river.
9. Cinque Terre, Italy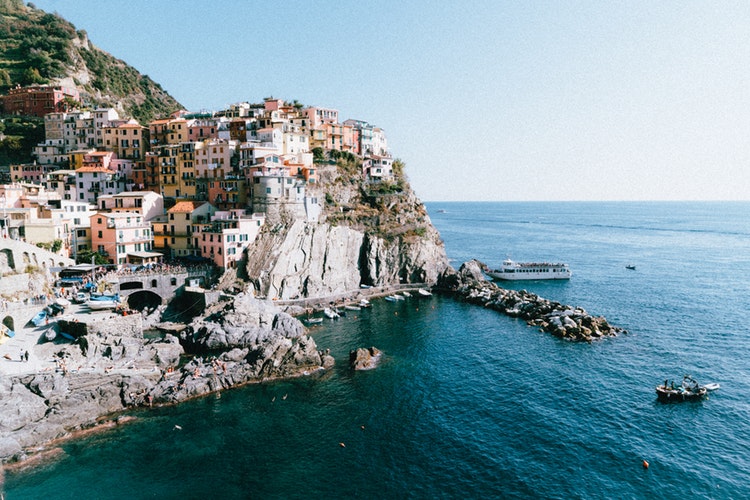 If you don't mind some crowds, the Cinque Terre is one of the best places to travel in July. This collection of five charming cliffside towns are nothing short of mesmerizing. Have you ever seen such perfection? It's clear to see this is one of the most beautiful places in Europe.
Take a one-hour train ride from Pisa and you'll find it set smack in the middle of the most dramatic coastal scenery on the planet. Passing through tunnels on the train, you'll catch teasing glimpses of colorful tile rooftops, lush green hills, and the sun sparkling on the vibrant Mediterranean.
Once you get out of the train, it's so hard to contain your excitement. The genuine joy of the locals and the natural beauty is set to lighten your spirit. Leave your worries behind you and revel in the culture of this charming Italian enclave.
While it was once an undiscovered Eden, Cinque Terre, Italy is now a bustling collection of seaside villages. Somehow, they manage to stay true to their character and culture. Make sure you don't miss out on the epic views from the hikes between towns. Cars were banished years ago. Rooted in ages of old, Cinque Terre's five seaside villages date all the way back to the Medieval period.
While much of this beautiful architecture still remains, the draw for visitors worldwide has been the steep, terraced cliffs, lovely layers of green gardens, gorgeous warm Mediterranean waters, and the secret sea caves just waiting to be explored.
10. The Azores, Portugal
As surprising as it sounds, you probably haven't seen photos of the Azores on Instagram. If these beautiful islands aren't on your list of the best places to travel in July, it's about time you add them. They are easily one of the most beautiful sights in all of Europe.
Smooth shores are set against dramatic landscapes, lined with tall trees. Off the coast, vibrant blue waters lap against the sand. Want to know the best part? Except for a few local surfers, you have the sand all to yourself. Book yourself this dream vacation before it becomes an Instagram trend.
Drive the coast. There's nothing but you, sunshine, and the open road for hours and volcano peaks in the distance. While this archipelago is a part of Portugal, you'll feel like you've discovered a remote island all for yourself. Hidden Atlantic gardens sing the tune of an untouched paradise. Sao Miguel holds a world of secrets. Here, you'll find stunning crater lakes, soothing hot springs, and some of the world's best surfing scenes. It's all waiting to be explored.
11. Fiji
Let's be honest. Fiji is lovely any time of the year. But the weather is amazing in the summer; that's what makes it one of the best places to travel in July. Across more than 300 islands, temperatures are cooler, humidity is lower, and rainstorms are far and few between. Divers will fall in love with some of the world's most diverse marine ecosystems. Coral reefs, manta rays, and an array of colorful fish fill the crystalline waters.
White sand beaches, friendly locals, and the promise of a perfect tan draw in families, couples, and honeymooners from around the globe. From July 14-21 in Nadi, come and take part in the annual Bula Festival in a week-long celebration of Fiji's culture, culinary cuisine, and history. When you're ready to wind down, relax at your suite in Fiji's Kokomo Private Island. This world-class resort features ample opportunities for diving, snorkeling, fishing, tennis, surfing, spa treatments, activities for the kids, and more.
12. Greenland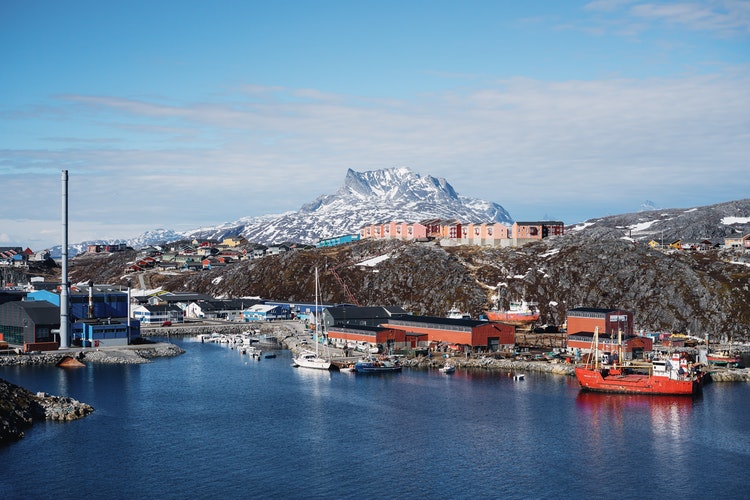 Did you know that Greenland is the largest island in the world? Spanning 2,130,800 square kilometers, there's plenty of space to go around. If you're looking to escape the crowds, you're in luck. It's also the least densely populated territory you'll find. A great part of this country's magic should be accredited to its geographic location.
The countryside is stunning. Colorful houses poke out from dense forests and sit perched atop rolling green hills. The open forest gives travelers the freedom to wander as they please. Since there are virtually no paved roads, you can opt to travel by foot, ski, dog sled. If you're really feeling adventurous, splurge on a bird's eye view from a helicopter. It's worth the sticker tag. Fly over snow-capped mountainous terrain, massive glaciers, and some of the most spectacular fjords on the planet.
Let's not forget about the culture. The locals are a fascinating blend of Inuit and Danish. As you explore the country, you will begin to notice there's a trend. Did you detect a distinctive cultural blend of ancient and modern? Dive headfirst into the culture and history. That's the way travel should be.
Book Your Dream Vacation and Visit Some of the Best Places to Travel In July
We hope you enjoyed reading our article on the best places to travel in July. Have you been to any of these locations before? If so, we'd love to hear about your favorite sites. Feel free to leave us a comment below.
Related Article: The Most Beautiful Places in the US