So you want to buy a tent.
No matter if you are a well-experienced outdoorsman or just testing the waters, buying a tent is the first step for your gear collection. Having a tent allows so much freedom when you are exploring the great outdoors. Of course, with so many options to consider, it can be a challenging endeavor when buying your first tent.
Whether you value quality over price, it is also good to have some helpful tips to guide you in the process. There are so many tent options to choose from, so it helps to have a little assistance with finding one right for you. We have put together a few of the most important things you need to know when buying a tent.
Keep these things in mind when buying a tent.
1. Know the weight of your tent.
The weight of your tent is one of the most critical parts to look for. When you camp in the woods, you are going to have a lot of gear to coordinate. If your tent weighs 10 pounds, it is going to make a big difference when you add it to your pack. A few extra pounds feels like a lot when you consider that backpacks can weight up to 50 pounds.
Of course, car camping is a lot more low key, and you can virtually bring any kind of size and weight tent that you like. The roomier the better, if possible. This kind of camping experience is the perfect way to get your feet wet as a beginning outdoor adventurer. Go with the roomy tent with any accessory that you want for the most comfortable initial camping experience.
If you are going solo, you can score excellent tent options for under three pounds. These tents typically have all the features you need when camping, such as body, rainfly, poles, stuff sack, pole sack, and stakes. Three pounds is a good weight, because much more just takes a toll on your back.
There are even some ultralight tents out there for as light as one pound. Of course, with such a small size, you won't get all the standard features that you might expect in a tent. These tiny contraptions fit easily into your backpack and are nearly unnoticed weight wise. Ultralight tents are the ultimate minimalist tent.
2. Where will you be camping?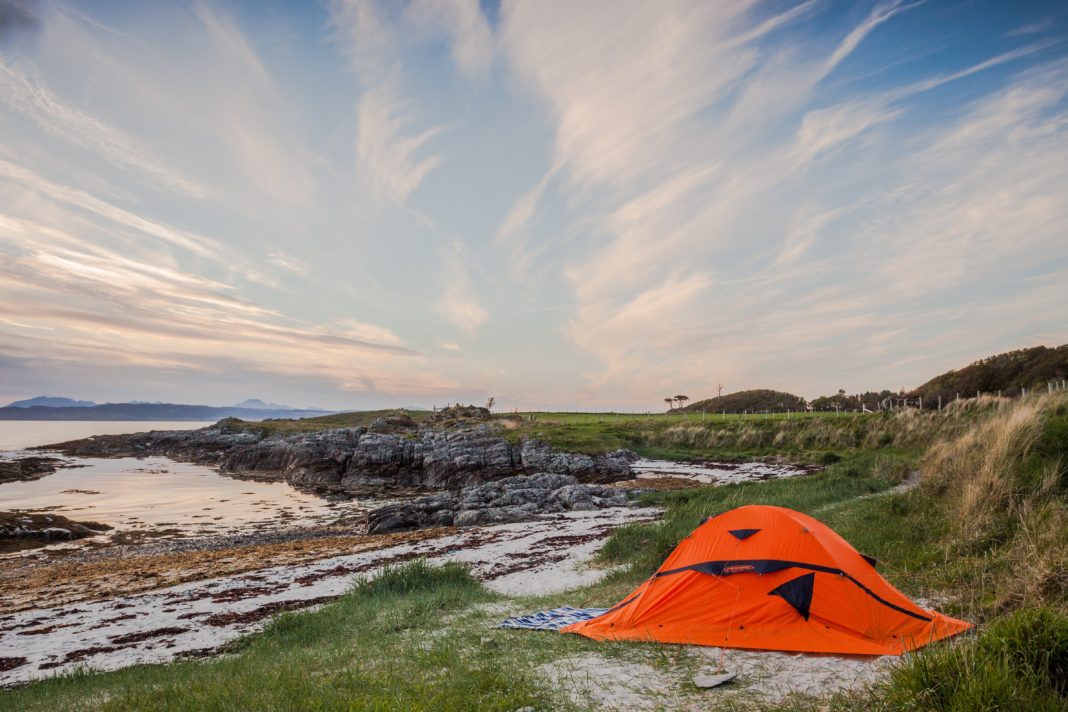 The terrain of your ideal camping spot is an important thing to consider when buying a tent. Camping at a recreational campsite is better with a car tent. If you are planning to be trekking the backcountry forest or hiking a mountain, then you are going to want something a little more durable.
3. How many people are camping?
Your tent capacity largely depends on how many people typically camp. Your solo travel tent will be much different from a girls' weekend getaway. Plan ahead when purchasing your tent to avoid any unnecessary stress.
A good rule of thumb, if you are car camping, you can buy as big of a tent as you want. You won't be carrying it a long distance, so you can go big or go home, eventually…
Backpacking is a bit of a different approach, as you carry everything you need with you. It is helpful to keep this tent size closer to the actual amount that you need, to prevent the extra weight. Backpacking tents range in size from one to four person models. Typically the tent model name includes the number of people it sleeps, for easy planning.
For backpacking tents, it is smart to purchase your tent at one person larger than you actually need. This leaves a little extra space for another guest, or just for comfortable gear storage. You are going to need a place to stash your backpack.
4. Keep in mind the seasonality of your tent.
When buying a tent, do not forget what season you will be using it in. The climate of your camping destination is an important factor to consider. You might need to choose your accommodation carefully if the weather turns adverse.
Most people prefer the three season tents, which work for spring, summer, and fall conditions. These tents are designed for relatively moderate temperatures. This is a good go to tent type if you are a beginning camper. You might want to stick to more mild temperatures, especially at first.
If you prefer more of an extreme outdoorsman experience, you might look for more durability when buying a tent. Extended season tents take camping ability to the next level, with 3-4 or 3+ season tents. These tents often have extra poles for more stability and less mess, so that that heat retains inside.
The best extreme tent you can get is the four season mountaineering tent. These are the top of the line design, dome shaped to minimize snow collection and with a sturdier set-up. The four season mountaineering tents are built to stand in the toughest weather. The question is: are you?
If you don't think there is one specific way you prefer to camp, there is a tent for you. Convertible tents offer an ideal approach to all terrain camping styles. If you are camping on a warm summer night, you can enjoy the mesh tent sides. There are also ways that you can bundle up the tent during colder weather. The only downside to these tents is that they tend to weigh a little more than the average tent.
5. What tent accessories do you want?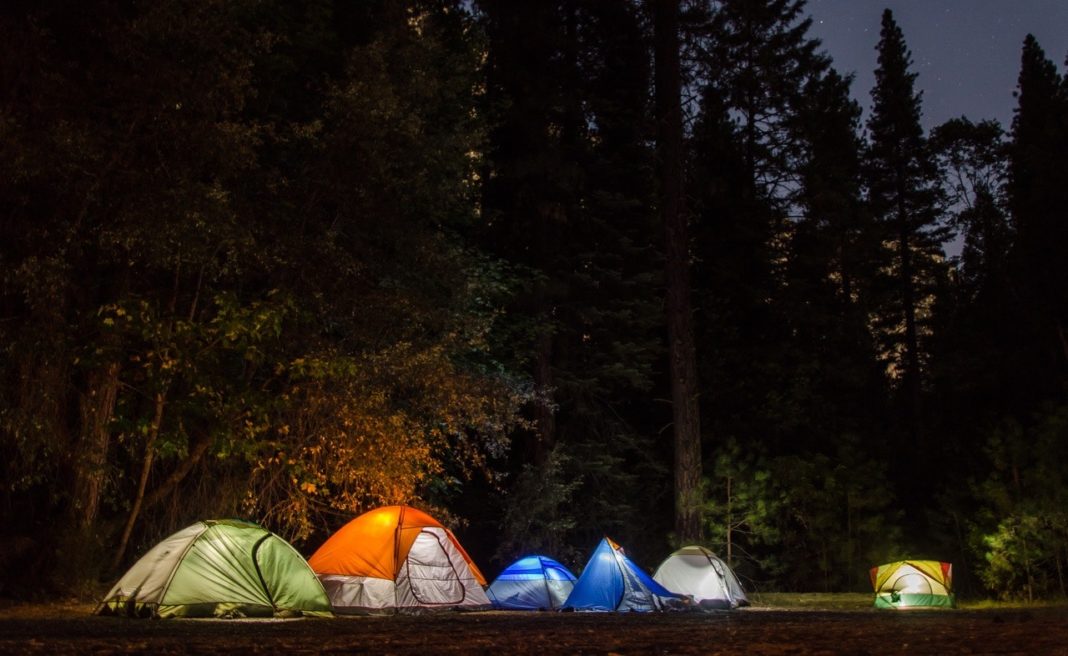 Tents these days can come as basic or accessorized as you want. The little extra features help personalize your camping experience and can even come in handy. Here are a few that you might want to consider for your personal tent.
A footprint is a helpful groundcloth to help maintain your tent's longevity. It is designed to go underneath the tent floor and protect it from damage from rocks, sticks, and dirt. You can get a footprint in the exact size of your tent so no excess fabric gets in the way.
A rain cover is a feature that is included with most tents, but it is good to double check when making your purchase. This extra fabric top cover helps keep any adverse weather conditions from invading your sleeping space.
A tent light is another fun way to spice up your tent, and it is actually quite helpful. Purchase multi-colored lights to string from the inside of the tent for an easy lighting fix. Illuminate the night and give you campsite that warm nighttime glow with tent lights.
6. How easy is this tent set-up?
The last thing you want to do when camping is dump out your tent pieces and feel like you are about to assemble a 1,000 puzzle blindfolded. It takes a lot of work as it is to set up a campsite, and where you sleep is the most important part. Always choose a tent that offers a stress free set up plan.
Another helpful tip is to set your tent up at home a few times before taking it on a camping trip. You can learn just the right way to assemble it in the safety of your own backyard. This creates less stress later on when you actually have to do it in real life.
7. Now you need to go on an epic camping excursion.
Hopefully you can use these helpful tips to find a tent that is just right for you and your camping style. With so many options out there, buying a tent has never been easier. When you have the right knowledge of what you need, you can more likely find just the perfect fit.
Now that you have procured your new tent, it is time to break it in and start exploring the great outdoors. Try out your new tent today and see just how it meets all of your needs.
Related Article: 5 Best Camping Tents for Outdoor Adventures