If you have ever wanted to see some sharks up close and personal, we have great news!
Instead of traveling all the way to the Caribbean, the Outer Banks of North Carolina is now offering world-class dive encounters a whole lot closer to home. In fact, these waters have been voted #1 in the entire continent for diving with large marine life.
Through NC-based Olympus Dive Center, thrill seekers can see these magnificent creatures in their natural habitat. The Outer Banks is often referred to as the graveyard of the Atlantic for good reason. These waters are home to more shipwrecks, caused by storms and WWII skirmishes, than anywhere else in the country. While the Outer Banks lack coral reefs of more tropical climates, sunken vessels provide an ideal habitat for these predators.
Olympus Dive Center offers most dive sites at a depth of around 100 feet. While this may be daunting for those without diving experience, it is a perfect environment for a first wild encounter. Tours include exploration of ships sunk during WWII, like The Atlas and The Papoose. A perfect lesson in some coastal history to accompany your shark encounter. And for those envisioning Jaws when they imagine swimming with these beasts, fear not. Most of these wrecks' residents are sand tiger sharks. This is a species is more docile than their larger cousins but swim with their mouths open with a toothy smile. Perfectly photogenic!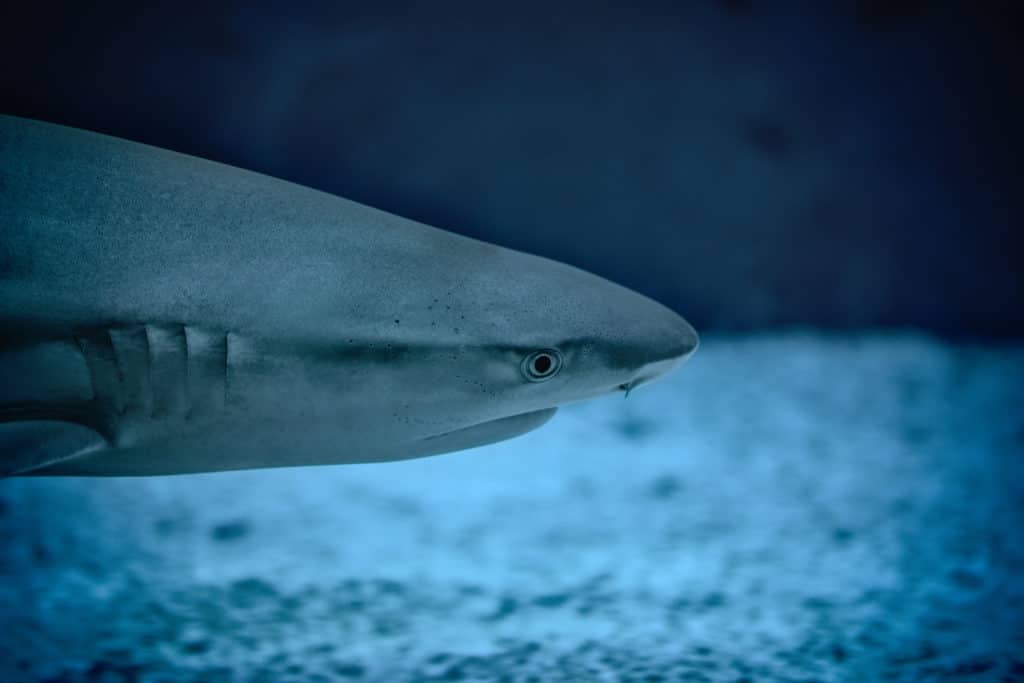 While these are wild animals at the top of their food chain, the professional guides do everything they can to keep you and the sharks safe and happy. The guides avoid less sustainable methods of luring sharks, such as chumming the waters and discourage drivers from touching the animals.
So next time you find yourself on the Outer Banks of North Carolina, add some adventure to your beach vacation! It's much closer than the Bahamas and a far less crowded. And if you happen to catch a picture with a smiling shark, you've earned yourself the world's coolest profile picture.
Related Article: The Top 8 Best Beaches In North Carolina