This Chicago hotel certainly knows how to celebrate a birthday.
The ultimate birthday celebration is going down at the Conrad Chicago Hotel. Beginning this Tuesday, you can stay overnight for just $11.14. This is in honor of their birthday, on 11/14. Clever? We think so. We also think this is a sale that you won't want to miss. Chicago is a prospective travel hotspot for the coming year, so the birthday festivities have arrived at just the right time.
Check out how to snag a spot at the Conrad Chicago.
This 20-story hotel is located at 101 E. Erie St, right along Chicago's Magnificant Mile. This is the ideal location for any downtown activities. You won't have to travel far to find something to do. You can book a room at this incredible price from November 15, 2018 through March 31, 2018. A few blackout dates apply, so be sure to check the regulations before booking. There is a limit of three rooms per night, with 384 rooms available.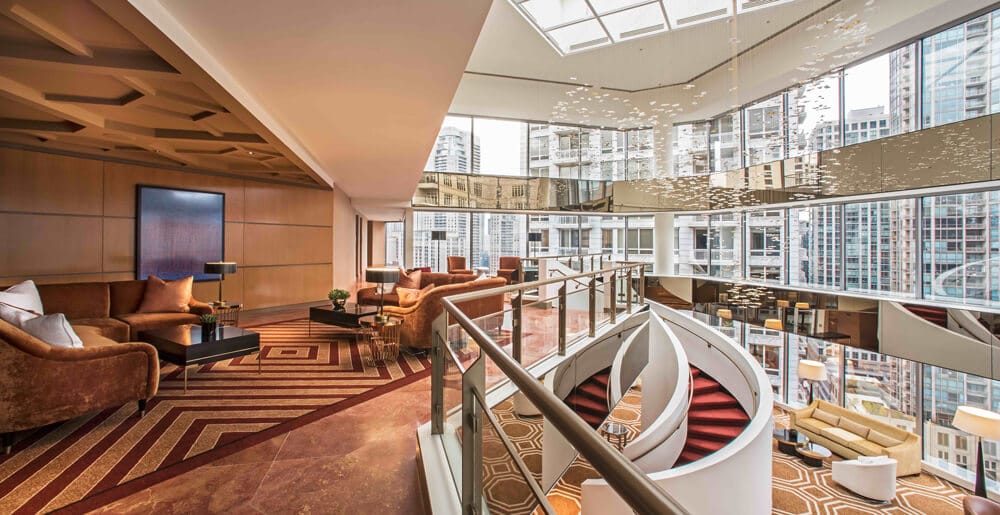 Are you convinced? Here's how to join the party.
Starting at 11 a.m. this Tuesday you can phone in for your room. Simply call (312) 667-6700 to make a reservation. Be sure to use the group code "1YEAR" to guarantee your discount. Act fast, as the availability is limited.
If this deal isn't enough, the Conrad Chicago is offering another one right after. For a short period, the price for available queen and king rooms begins at $111.40. There's that play on numbers again. Normal nightly pricing starts at $235, so you'll get a deluxe room for half the typical cost.
Take advantage of this amazing hotel deal and book a trip to Chicago soon. Stay overnight in a high-end hotel for less than you'll pay for your deep-dish pizza.
Related Article: Chicago Ranks as the Best Big City for 2018