There are so many things to do in Maine. How do you narrow down your bucket-list options?
Set sail for an east coast adventure. Lighthouses, gorgeous scenery, and charming resorts all offer plenty of things to do and explore for the curious traveler. This is New England at its most iconic. Eat and drink your way through cool small towns, roam the shipbuilding villages of the coast, hike Acadia National Park. It's all at your fingertips.
Here Are Our Picks for the Most Fun Things to Do in Maine This Year
1. Take a Windjammer Cruise Around Penobscot Bay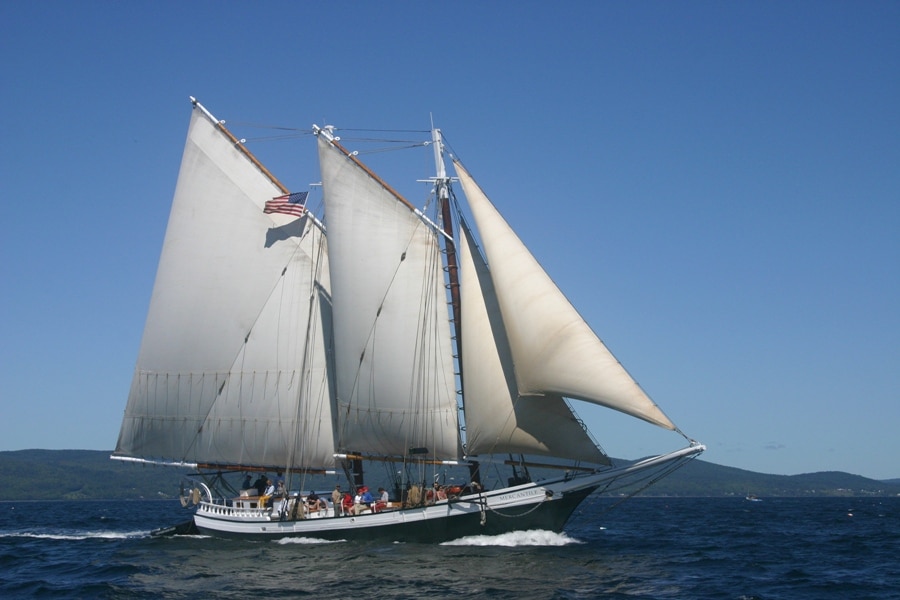 Okay, we're going to start you out with the touristy things first. While you're there, this is one of the things to do in Maine you just can't pass up. Cruising around the Penobscot Bay is amazing. The bay offers some of the world's most beautiful sailing waters. Tall evergreens poke out from the blue bay, lighthouses perch on rocky cliffs, and secluded coves provide locals with a place of quiet and ease.
Book a cruise with Windjammer on a restored schooner that once carried goods around the globe. Wind snaps against the sails, a soft mist from the water picks up and carries across your cheeks. Stars seem to explode from the night sky and the smell of salt brine perks up your appetite. While these schooner were certainly not built for luxury, they have so much character. And when you settle down and grab a seat on the deck, we swear there's no place you'd rather be. The entire day stretches ahead of you, full of blue skies and a fresh breeze.
2. Go On Some Adventures Through Baxter State Park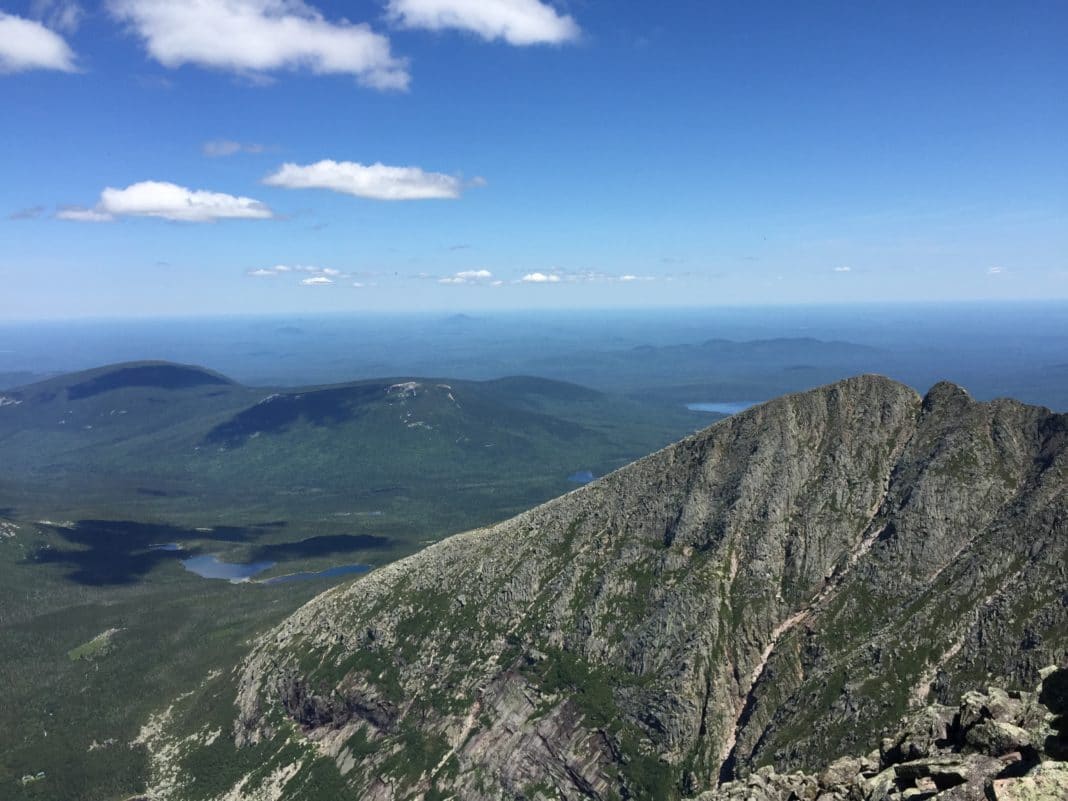 Spend some time in the great outdoors. Baxter State Park is the place to be in the summer. You've still got about a month left to catch the warm weather and sunshine. Fall is equally beautiful if you're up for braving a little cold. But the golden leaves make it all a worthwhile visit, right? It's at the top of our list of things to do in Maine.
Locals and travelers alike come to this park to hike, climb, and simply enjoy some of east coast's nature. A 5,267-foot mountain juts out from above the forest, piercing through the sky. Maine's former governor Percival Baxter gave the 201,000-acre park to the people the state to be kept "forever wild." When you hike hundreds of miles away from the nearest city lights, you'll begin to get a sense of what he meant. If you only have one day (and you've got the skills) climb the face of Katahdin via the Knife Edge. This 1.1-mile-long serrated path links to several peaks before hitting the summit. Needless to say, the view from the top is absolutely breathtaking.
With this said, it's not for the faint of heart. Even the most avid climbers have difficulty with it. Give yourself plenty of time and enjoy the climb. Just know that when you do hike or climb your way to the top, the view is definitely a worthy prize.
3. See the Fall Foliage in Acadia National Park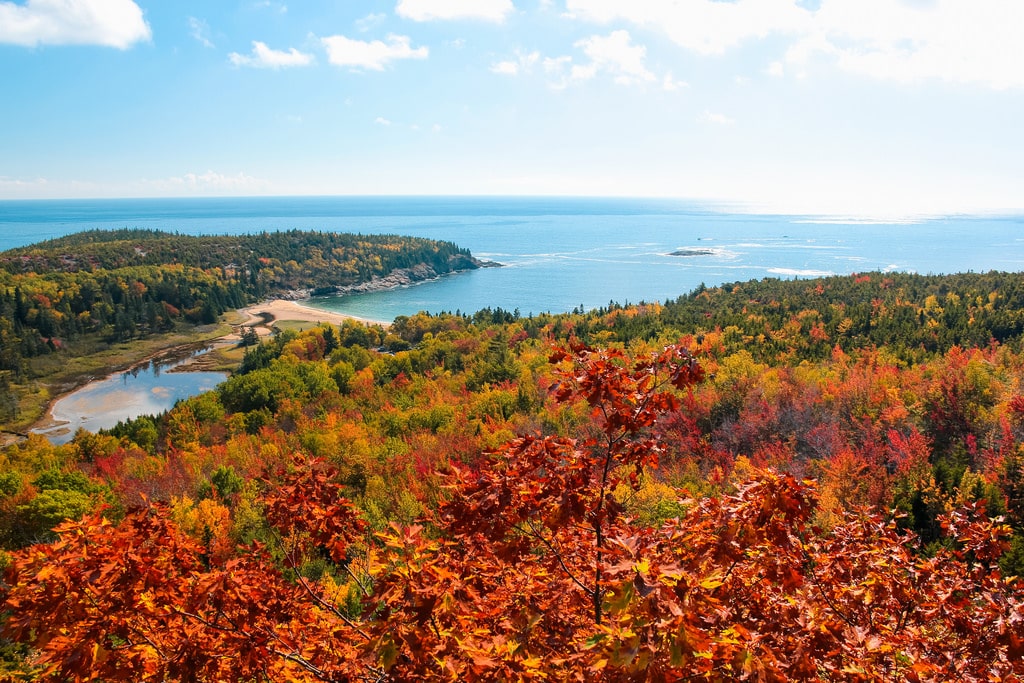 If you're able to make it out in the fall, it's one of the most magical times to visit. Acadia National Park transforms from its sunshine flooded skies to a cooler crisper breeze, crunchy leaves, and a world of color. You'll find this 47,000 acre park lies along the Atlantic coast.
Hike or climb Cadillac Mountain or opt for something a little more tame like a stroll along the rocky beaches. Autumn offers a unique opportunity to avoid the crowds and find a little slice of paradise you can call your own – even just for the day. Photographers need to add this to their list of things to do in Maine.
4. Head to the Forks for Some White Water River Rafting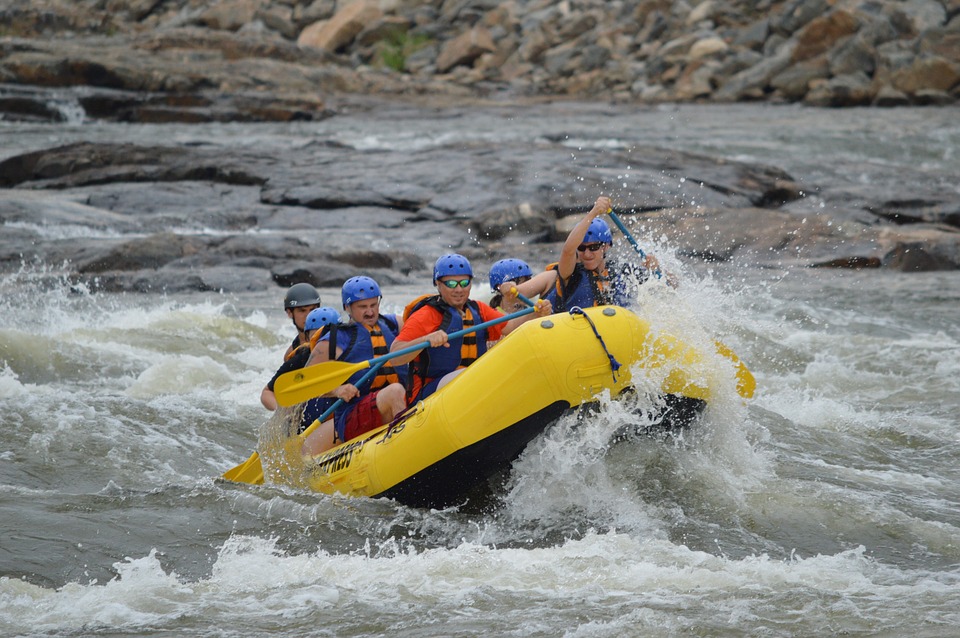 If you've never gone white water river rafting, you're missing out in life. The Kennebec Gorge and the West Branch of the Penobscot River offer the most exciting places for an epic adventure. A guided summer expedition will no doubt become on your most memorable days. When you first buckle up your life vest and hear the rumbling water pouring through the gorge, your heart will be racing. The thrill of seeing waves crash over the bow of the raft is only exceeded by the natural beauty of the landscape. This is one of the best things to do in Maine for the whole family.
5. Ski Through the Beautiful Snowfields at Sugarloaf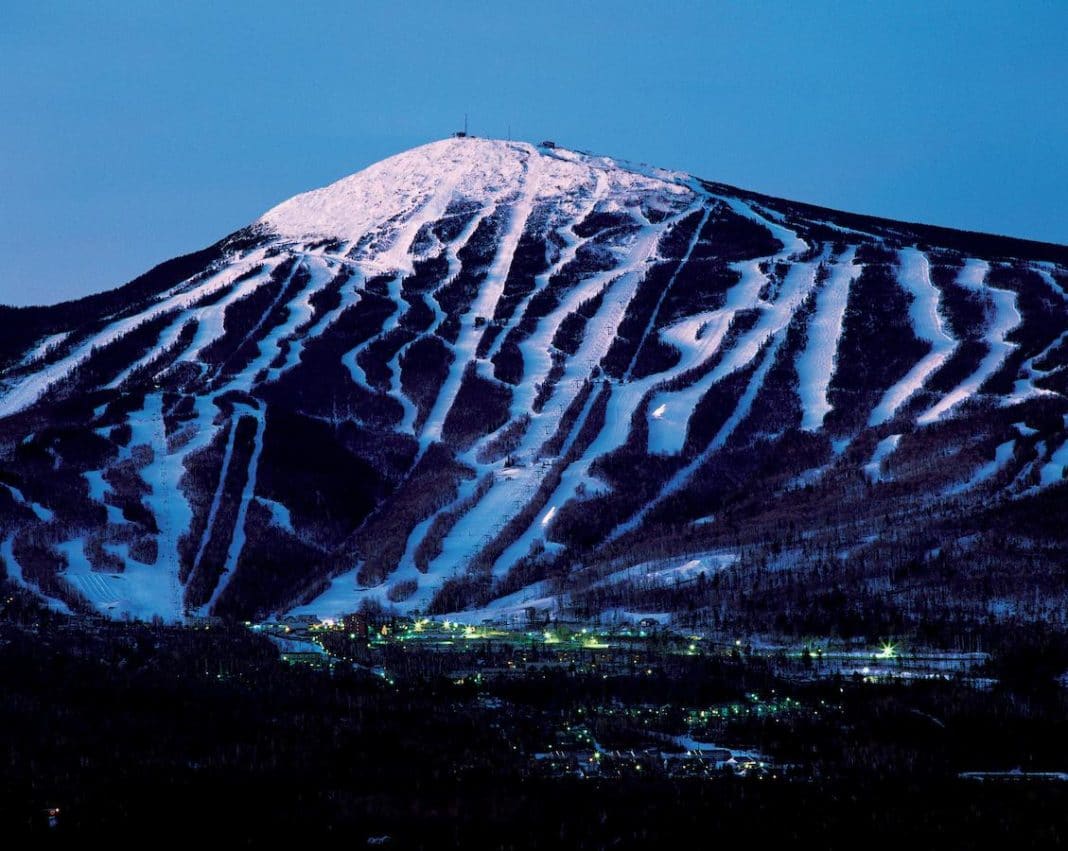 Of all the things to do in Maine, this one should be at the top of your list. What's better than flying down the slopes in a winter wonderland? You might not have guessed it but Maine is one of the best winter destinations for snowbirds. Here, the mountains climb up over 5,000 feet and snow is measured in hundreds (yes hundreds) of inches. Sugarloaf offers a fun resort to enjoy the snow and kick off your mountain adventure.
6. Take A Tour of the Beautiful Bowdoin College Campus
While this is one of the more offbeat things to do in Maine, it's definitely worth seeing. This leafy campus in Brunswick offers a rich history (Longfellow and Robert E. Peary went there). But that's not all. The setting at the edge of town has an eclectic collection of quirky shops and eateries. It's easy to see why Maine is such a draw for east coast travelers. Some of the nicest beaches on the east coast are only a half an hour drive away.
When you're here on a warm day and watch students studying outside leaning against the oaks and maples, it's hard not to fall in love with the place. One of the most spectacular sites on campus is the Peary-Macmillan Arctic Museum. It depicts dog sleds carrying explorers into the Polar landscapes and the artifacts they retrieved during their expeditions. After you're done taking a campus stroll and spend some time getting cultured, it's time to grab a bite to eat.
Luckily for you, Bowdoin's dining halls are rated among the top in the nation. Spending anywhere from $14 to $16 on a top of the line buffet is worth every penny. Since the portions are big, you can definitely split it up too and enjoy a good lunch.
7. Take the Scenic Route by Walking in Ogunquit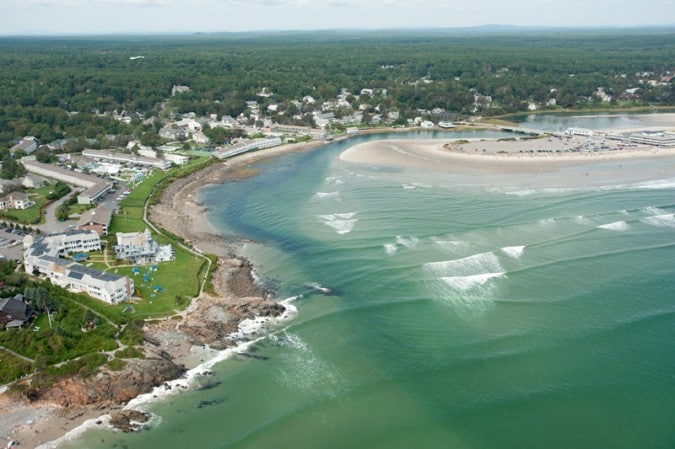 Credit: NewEngland.com
If you're looking for things to do in Maine, this is it. Add taking a walk by Ogunquit to your list of must-do activities. This signature walkway follows a smooth path giving way to amazing views of the sandy beach stretching out below. Memorial benches welcome souls seeking rest, relaxation, and a view. It's not unusual to see locals unwinding by just gazing at the sky, water, and people watching. Nearby, you'll find lobster boats, art galleries, waterside eateries, and a drawbridge where visitors gather and watch the liveliness.
8. Book a Stay at the Breakers Inn and Swim in the Waters of Higgins Beach
Ask around. In New England, you'll find everything from the highest luxury posh resorts to quaint charming bed and breakfasts. One of the most memorable places we have found is the Tower Room overlooking Higgins Beach at Breakers Inn. This place has been around for a long time. What do we love about it? Well first, the beach is only steps away from the front porch. As if that weren't enough, almost everyone around is a friendly local.
If you're lucky enough to visit in the summer, you have to take a dip. Escape the east coast heat in these waters. Don't just dip your toes. We're talking about diving all the way in. Swim until the cold takes away the heat and sweat. Then swim until the cold kicks in and again until the cold fades away. When you're running back to the sand for your towel, the sun warms you up quickly and the comfort of your room is waiting ahead. Staying here is one of the best things to do in Maine.
9. Go Camping at Cobscook Bay State Park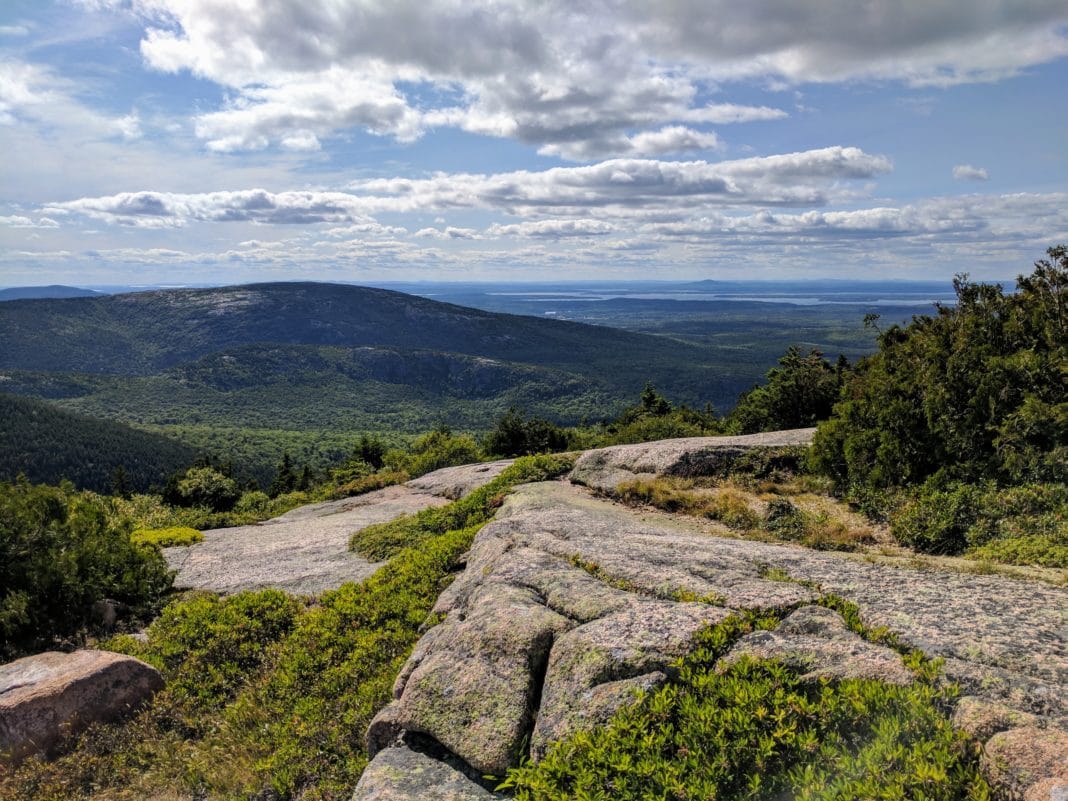 So many visitors to the Maine coast know where the good spots are at. Add camping at Cobscook Bay State Park to your list of things to do in Maine. Off season is the best time to visit, considering that prices are not only lower but there will be less of a crowd as well. You'll get to enjoy the views, carriage roads, and prime camping spots all to yourself. Nature rewards the outdoorsman. Photo-op seekers, seascape lovers, and nature lovers alike find solace here.
If you can only spend one day in this area, drive about 100 miles south past Bar Harbor and Acadia National Park. Drive past the fishing villages, lobster traps, and centuries-old houses. After you pass by endless blueberry fields and coastal wonders, you'll stumble upon Cobscook Bay. This state park has it all. Eagles soar the sky and seals lounge on the sand. This is where the forest meets the sea. And honestly, it couldn't be more lovely.
10. Visit Maine's Coolest Bar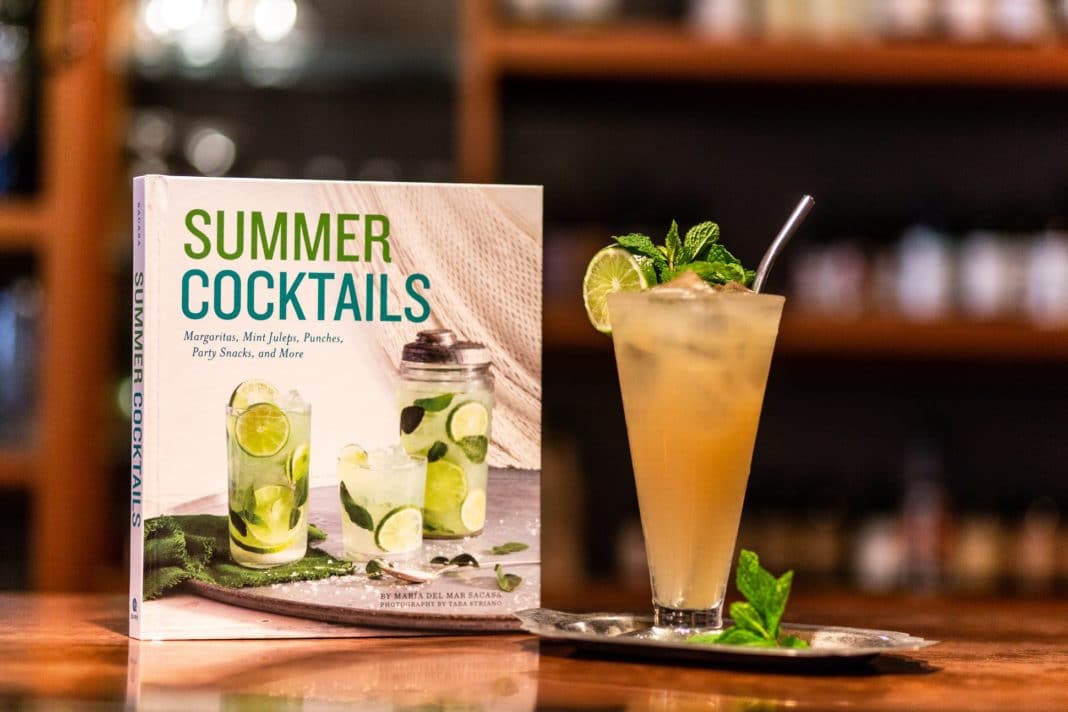 Credit: Vena's Fizzhouse / Facebook
What's better to check off your list of things to do in Maine than visiting the state's coolest bar? Vena's Fizz House began as a nonalcoholic bar and today, has become so much more. Vena's opened in 2013 by the Portland native couple Steve and Johanna Corman. Johanna pursued her dream of opening a classy bar that primarily served seltzer-based beverages.
With a classic design, open-face brick walls, and a quaint bar space, you will feel right at home. Of course, the menu highlights the fizz drinks. Sip on a bubbly Dim and Stormy. This delightful drink is made with muddled ginger, lime, spiced tonic, and Vena's cream honey syrup. It's absolutely delicious. Over the years, the menu has expanded to incorporate alcoholic beverages too. Even so, seltzer will always be the pride of the establishment.
11. Eat at the Dog-Friendly Sea Glass Restaurant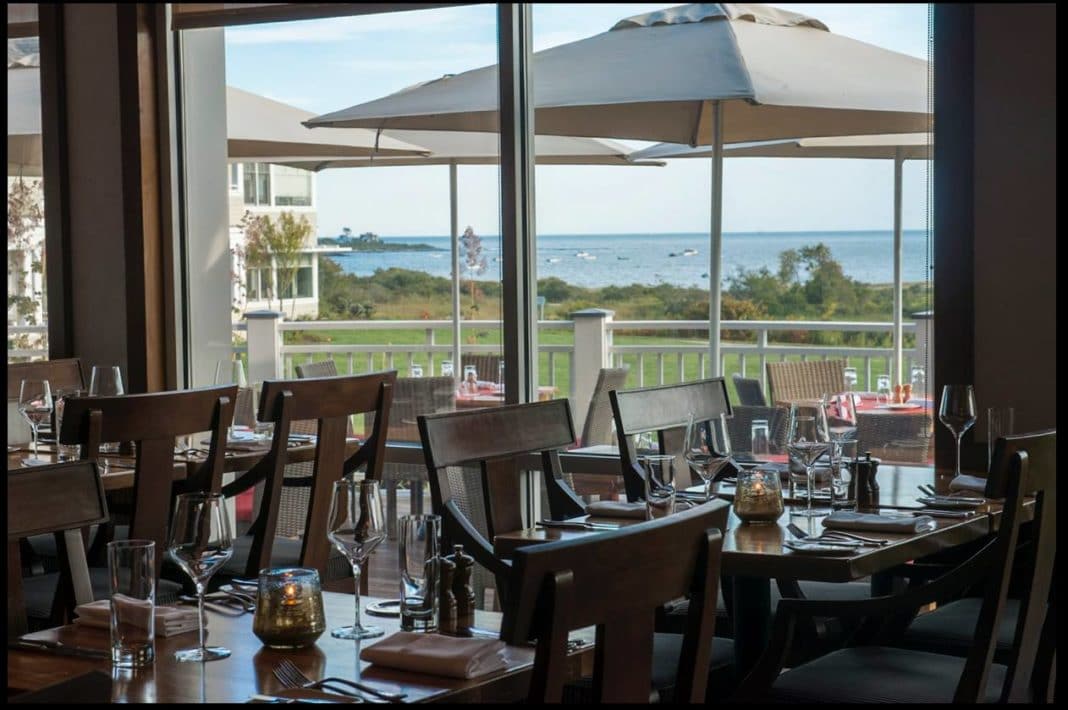 Credit: Sea Glass Restaurant / Facebook
Have you ever wanted to bring your dog to a cafe? Well, now you can. Welcome to doggie wonderland. This adorable little cafe is housed over at the Inn by the Sea. We love that they use fresh, sustainable seafood catches right from the ocean. Whether you're in the mood for lobster, fresh fish, or clams, your dish is prepared exceptionally and the style is also well-executed. Add grabbing a meal here to your list of must-do things in Maine. Come on. How could you pass this up?
Chef Andrew Chadwick focused in on a healthy food menu filled with vegan options. He has truly taken the Sea Glass Restaurant to new heights. Since they also have a large patio, you can bring your dog along and not have to feel guilty leaving it alone at home or your hotel room. If you do want to stay at the Inn after, you'll be sure to find lots of dog-friendly communities and facilities around.
They offer complimentary dog water bowls, beach towels, cozy blankets, and more. If you want to upgrade to the INNcredible pet package, you and your furry friend will enjoy two nights of luxurious R&R. Yes, this means there is an option for you and your dog to both get a thirty-minute massage. With all of this going on, you can't help but get excited. When you're looking for fun things to do in Maine, sometimes the best ones are off the grid.
Book Your Dream Vacation and Enjoy the Best Things to Do in Maine
We hope you enjoyed reading our article on the best things to do in Maine. As you can see, this east coast gem is a vastly underrated spot for travel. From charming coastal escapes and resorts to the best hidden eateries and hiking spots, Maine offers plenty of fun for the adventurous traveler.
The state is full of a rich history and presents a unique contrast between new luxurious properties springing up alongside charming seaside towns, filled with old stories to tell. What we love most about Maine though are the people and authenticity. Talk up the locals and ask them where to go. Enjoy some fresh seafood caught just off the coast. Do adventurous little things like taking the ferry out to explore the coast. More often than not, the best adventures are found off the grid.
Common Questions
Are you looking for fun travel tips and more spots to explore on the east coast? Check out these articles:
Questions and Comments
Do you have any comments or questions for us? If so, we would love to hear them. Feel free to leave a message below and we will be sure to get back with you soon.
Related Article: Things to Do In Vermont: The Best Places to Roam in the Green Mountain State