Welcome to Vermont, an outdoor enthusiast's delight. Whether you've seen it on Instagram hidden under blankets of snow, in the glory of the fiery colors of fall, or in the heat of its summer months, there's no denying the beauty of the Green Mountain State. Here, hikers, bikers, and skiers find their bliss. There is no shortage of things to do in Vermont.
If you Google Vermont, you'll end up with a search feed full of mountain splendor. To outsiders, the number of things to do in Vermont can be a little overwhelming. What season should you visit? Do you want to ski? Where are the best places to go hiking? Where should you go to eat?
Not to worry, we've got you covered. Whether you're an adventure junkie, foodie, or snowbird, you're going to fall in love with this state.
Why You Should Visit Vermont
Conde Nast calls Vermont "New York City's antithesis in every way." It's easy to see why. Packed streets wind through wooded hills, the East River, and freshwater lakes glisten in the sun and miles of skyscrapers piece through the distance across the way from historic mansions. This state has all the glamor of upstate NY with all the appeal of the Big Apple. If you're in need of some R&R, this small state is one of the most popular escapes on the east coast.
Vermont is a hodge-podge mix. You'll get a little bit of woods, a chic town, and farm-to-table eats. First things first. Let's find out where you should check in.
Where to Stay In Vermont
Before you decide what things to do in Vermont, you need to decide where to stay. We've pulled up some of our favorite hotels and resorts for your viewing pleasure.
The Equinox, A Luxury Collection Golf Resort & Spa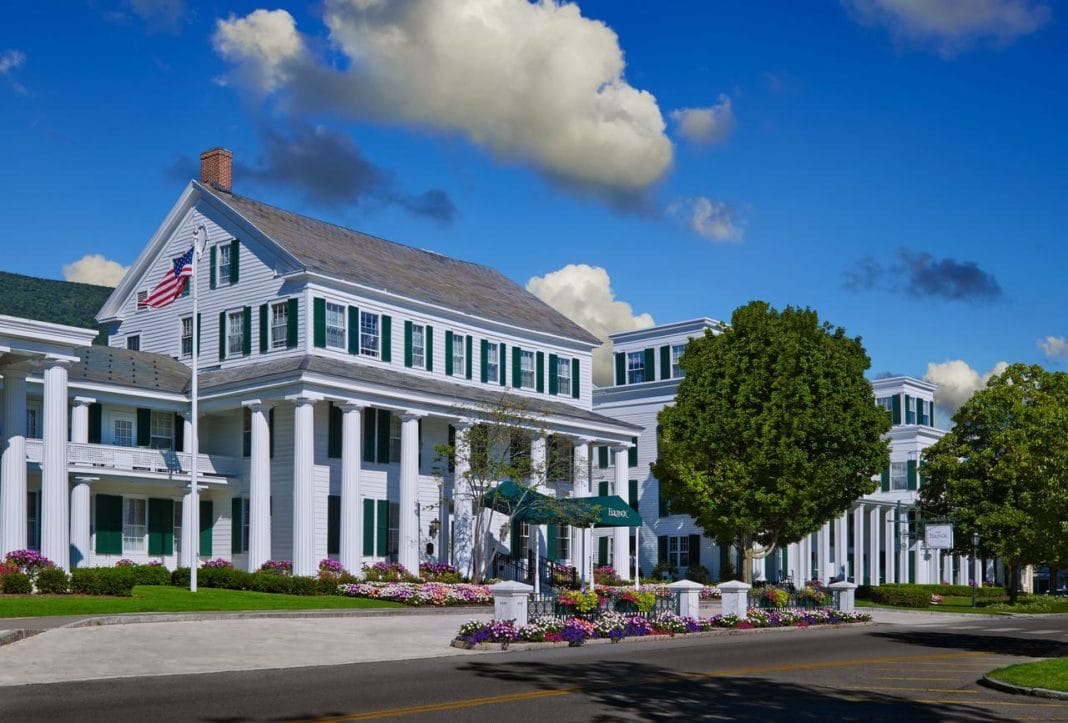 Credit: Booking.com
Plan your ski and spa getaway to the lush escape of Vermont's Green Mountains. At the Equinox, you'll enjoy chic accommodations, amazing on-site dining, a picturesque Manchester location, and a world-class golf resort and spa.
Established in 1769, this historic site offers the perfect year-round vacation destination. Whether you're coming to golf, ski, host an event, or renew your body and spirit at the relaxing spa, you're sure to make memories here. Come and enjoy five-star treatment where uniformed valets wait at the entrance for your arrival. Yes, really. The Equinox is also the place where four U.S. Presidents stayed as guests. William Howard Taft, Ulysses S. Grant, Theodore Roosevelt, and Benjamin Harrison are among the most notable guests. Anything you could dream up, the Equinox has. Choose from five restaurants, and a bar, or try to get reservations at the famous Marsh Tavern, which has been around since the resort's inception.
Kimpton Taconic Hotel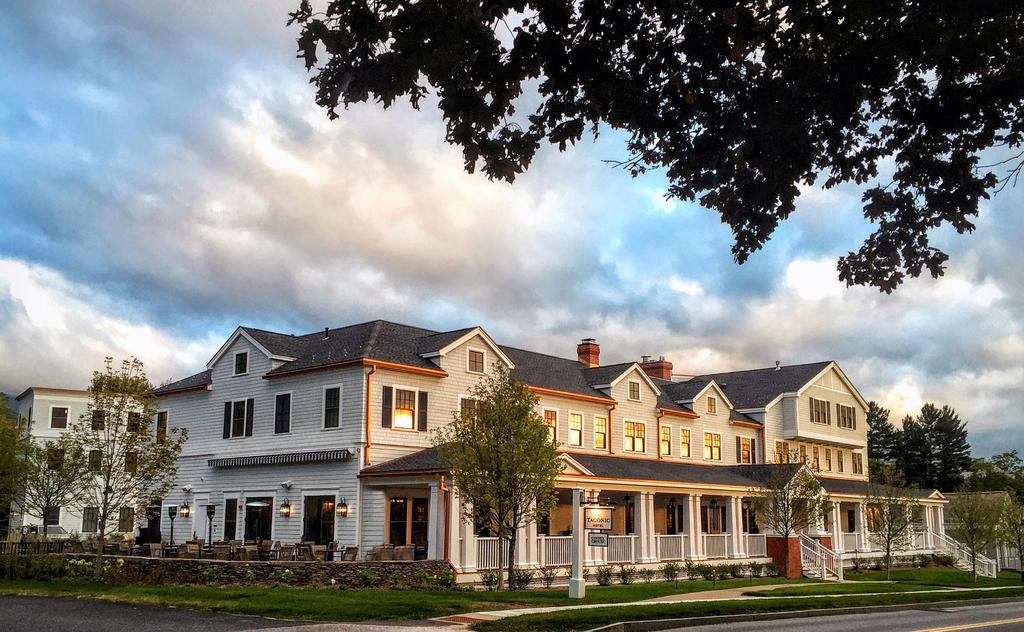 Credit: Booking.com
Just down the street from Equinox, you'll find the Kimpton Taconic Hotel. This boutique stay brings to mind the leisure of days past, while artfully creating all of your hospitality dreams. Framed by mountains and nestled away in a picturesque village, Kimpton offers couples, families, and wedding parties a free-spirited take on a New England escape. Here, you'll enjoy quintessential Vermont characteristics with a modern-day twist.
Among all the hotels in Manchester, it doesn't get any more perfect than the Kimpton. Where else can you channel Picasso, Shakespeare, Anthony Bourdain, and Bear Grylls all in one place? Offering arts and theater, outdoor adventures, and farm-to-table dining, you'll find the city abounding in opportunities to play, revive, and rejuvenate. Of course, you might not be able to do and see it all in one fell swoop. Not to worry though, that's what return visits are for. Local activities include:
Fall leaf peeping

Spring fly fishing on the Battenkill

Winter skiing

check

Summer swimming holes

check

Challenging golf

check

Hiking to hidden waterfalls

check

Kayaking, canoeing, and tubing

check

Art classes, courses, and workshops

check

Local boutiques and designer outlets

check

Antique shopping

check

Historic landmarks

check

Award-winning live music

check

Off-road treks and adventures

check

Art galleries and museums

check

Locally-loved restaurants

check

Artisanal dairy farms
Made INN Vermont, an Urban-Chic Boutique Bed and Breakfast
Welcome to millennials' favorite Vermont B&B – Made Inn Vermont, a top-rated urban-chic historic boutique hotel. It's the kind of hidden gem we all want to find. Tucked away in Burlington's Historic Hill District, world-class service and unexpected amenities provide whimsy everywhere. Here, classic meets hipster. In a nutshell, Made Inn Vermont could be described as stylish and ironic, an 1881 New England Victorian combined with a generous all-inclusive service.
Things to Do In Vermont
If exploring the great outdoors is what you have in mind, you won't find a shortage of things to do in Vermont. We've compiled a list of must-see places and must-do activities for you to check out.
1. Go Out on Lake Champlain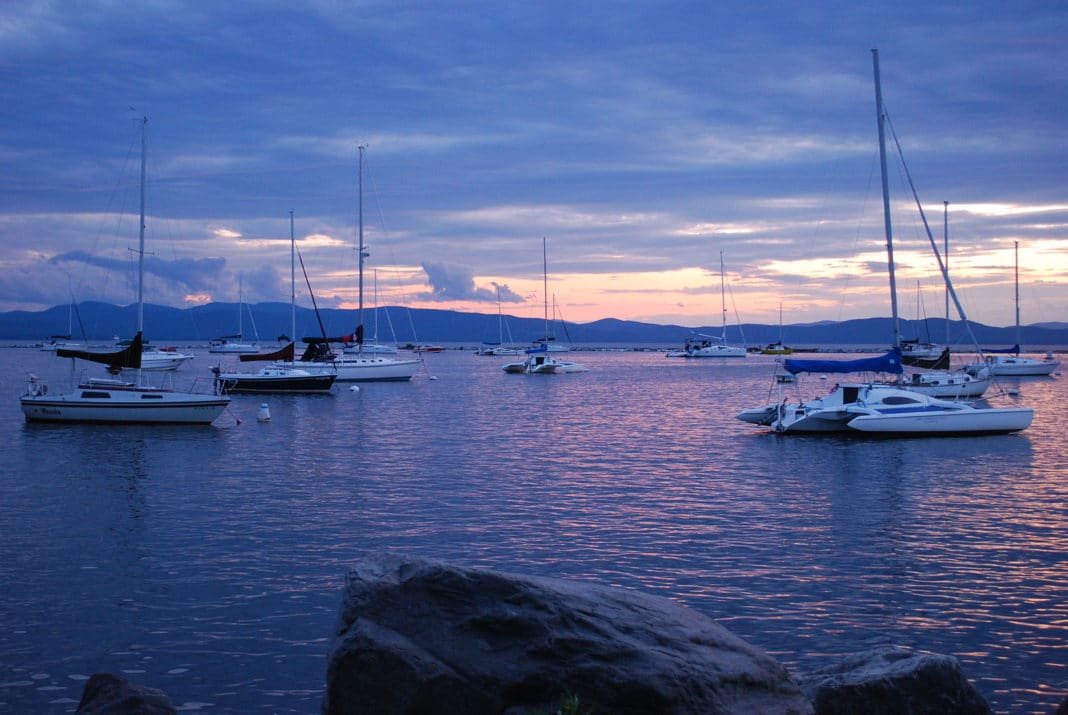 Spanning 120 miles between Vermont and New York, Lake Champlain draws thousands of vacationers every year. Adventure junkies flock to explore its shores. Did you know that over 587 miles of shoreline lie undeveloped? Needless to say, the area is a haven for wildlife and a playground for canoeists, kayakers, and sailors. There are also 318 species of birds and 81 species of fish within the water.
According to Samuel de Champlain, a 20-foot serpent creature swims in the lake. Consider it the Loch Ness Monster of New England. His sighting was the first but not the last of a mysterious legend now known by the locals as "Champy." If you want to check it out for yourself, you can try to catch a sighting from one of the lake cruises or ferries that cross to New York from Charlotte, Burlington, and Grand Isle.
2. Visit the Shelburne Museum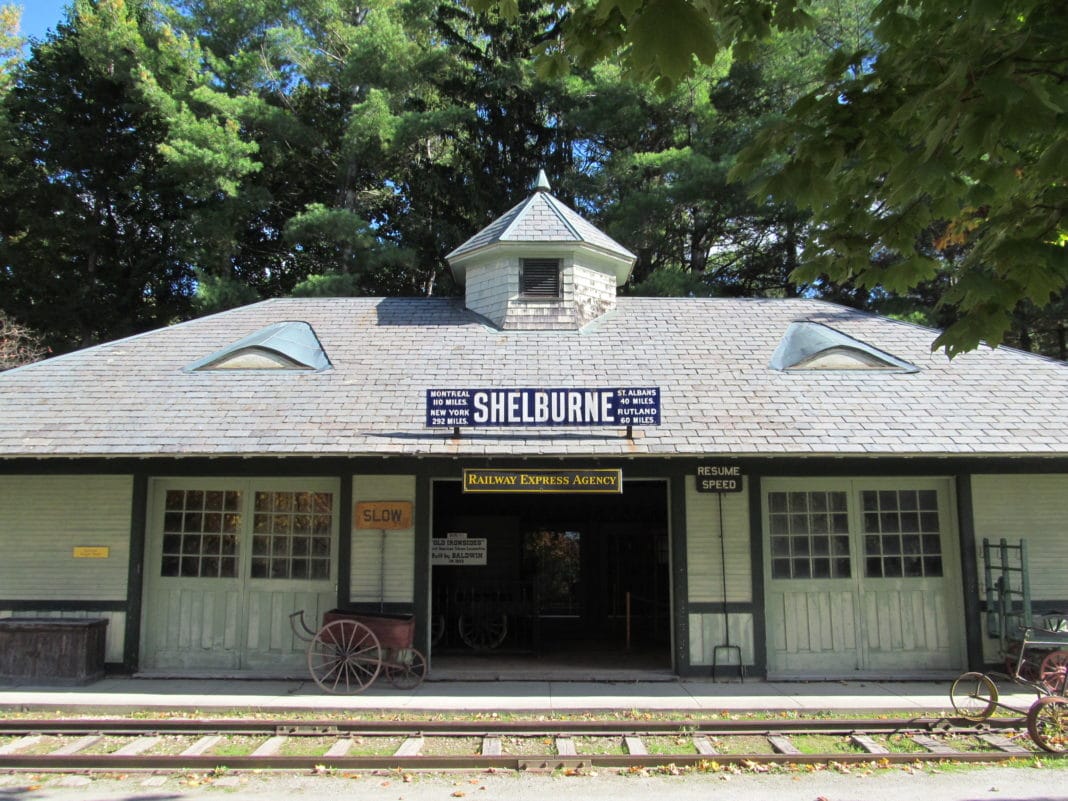 Restored historic buildings and a collection of relics are housed in Vermont's open-air museum. Here, you can learn all about the state's rich history as well as America's fine art and folk collections. Explore a round barn, the landlocked steamer SS Ticonderoga, and a lake lighthouse. In stark contrast to the humble farms represented at the museum, you can take a look at an entirely different type of farming at the nearby Shelburne Farms. These 1,400-acre pieces of land are still in operation. Make sure to sample their cheese, tour the garden, and have some tea. It all depends on the type of tour you choose.
3. You've Got to See Stowe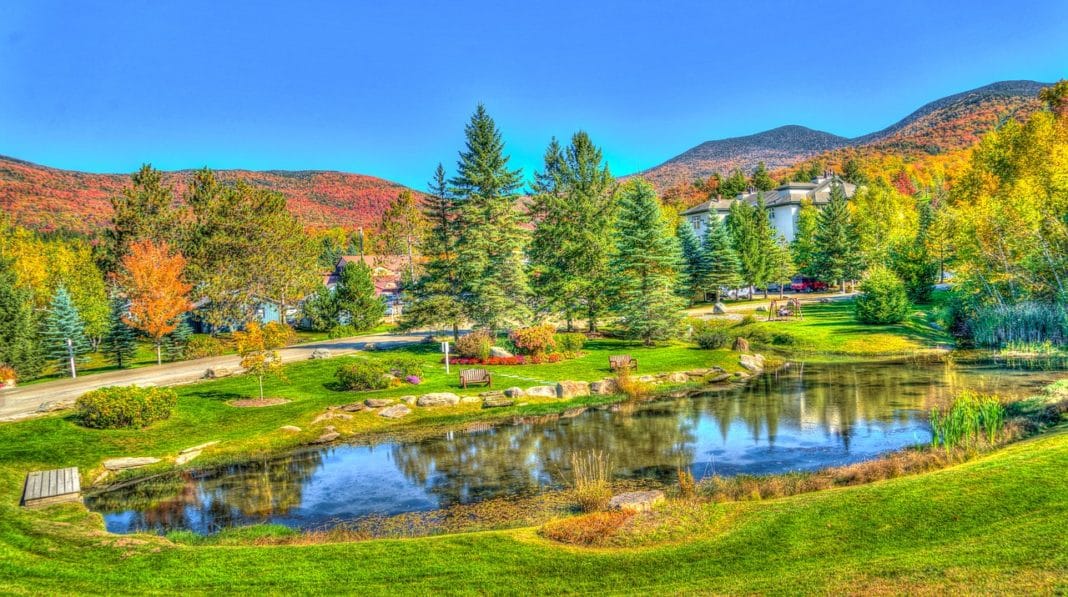 This is quintessential Vermont. A covered bridge leads the way to a white-spired church, and ski trails wind their way down the mountainside. Down at the foot of Mansfield and deep in the heart of the snow belt, this town exemplifies the state's glory days. Paying a visit to this little town is a must on your list of things to do in Vermont.
While skiing is definitely the top draw, there's so much more to experience here. You will also find a myriad of cute shops and boutiques, a flourishing art scene, fine dining, and all sorts of lodging. Rent bicycles to ride or skate along the 5.3-mile Stowe Recreation Path. This is one of the most scenic pedestrian walkways in the state, winding through meadows and woods alongside the river. All along, you'll have great views of Mount Mansfield.
4. Tour the Ben and Jerry's Factory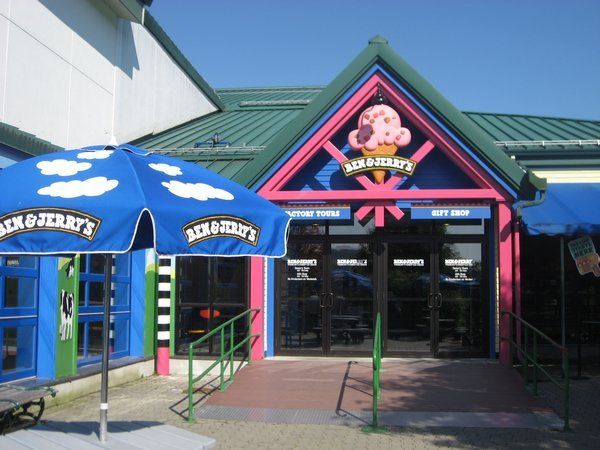 Since you can't go to Willy Wonka's there's, Ben and Jerry's Factory. Live out your kid in a candy store dreams in a massive ice cream factory. On this 30-minute tour, you'll get to watch how workers make and package the sweets, while a guide explains the whole process. When the factory is not operating, you can still tour but a movie will show you the action.
Our favorite part is the sample of the day's flavor – and all the other ones awaiting you in the Ben and Jerry's gift shop. The scoop shop sells all kinds of goods, which you can take back to the hotel with you in a giant insulated carrier. Stock up while you can people.
5. Hike through Green Mountain National Forest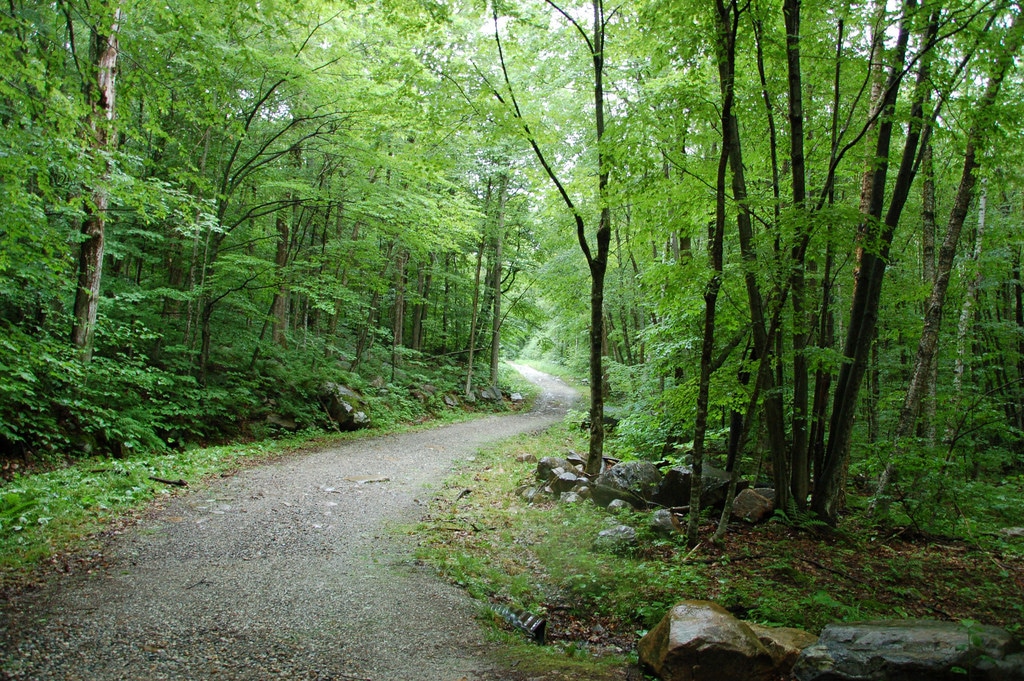 In the summer through early fall, take time to hike through Green Mountain National Forest. There's a reason why we've included it as one of the best things to do in Vermont. Nearly every route you take opens up to a great pass for viewing the scenery. But don't just take our word for it. Get out and explore. Be sure to bring a great travel camera in your backpack though; there are some shots you're not gonna want to miss.
The most famous trails are the Appalachian Trail and Long Trail. Appalachian crosses the entire southern section of the Green Mountain National Forest, while Long Trail follows the entire length of the state all the way from Canada to the Massachusetts border.
6. Go Skiing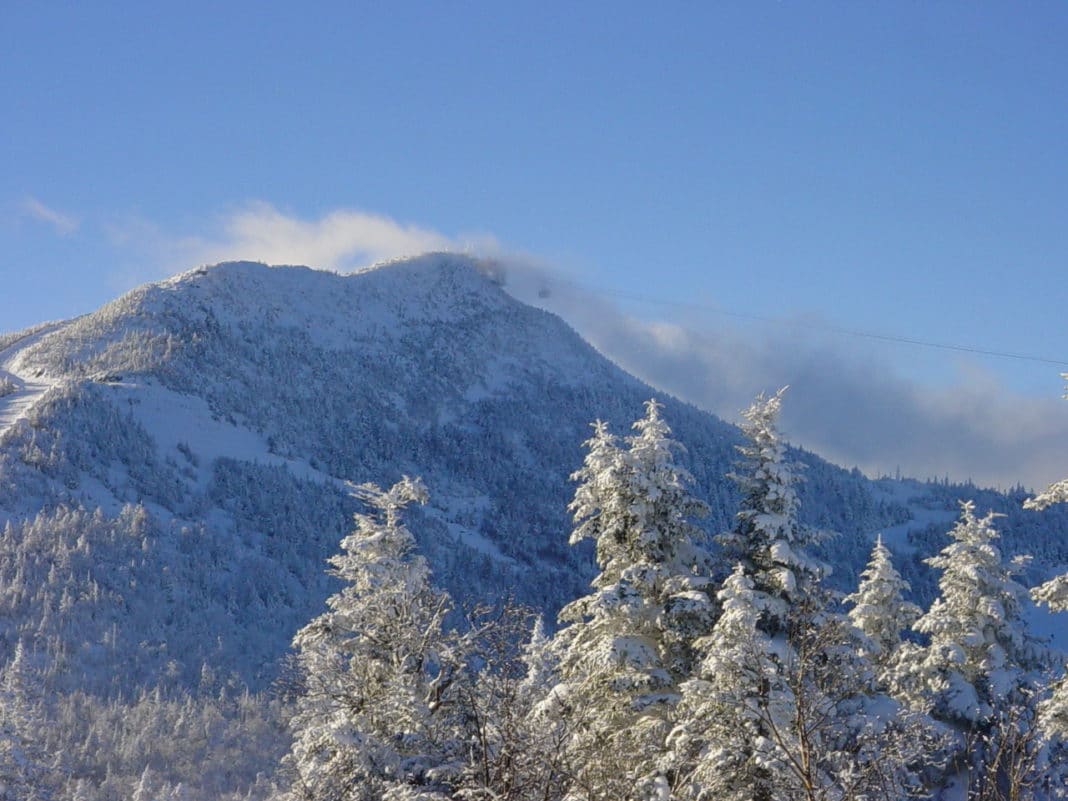 When it comes to finding fresh powder, you can't do better than the Green Mountain State. Skiing is one of the top things to do in Vermont. Thanks to its naturally diverse terrain and higher than average snowfall, it tops the list of places to ski in the Northeast. As an ultimate winter destination for skiers, snowboards, and snow-loving vacationers, Vermont is hard to beat. Fresh white powder contrast strong mountain peaks and picturesque green hills. Below the slopes, quaint villages and towns scatter the landscape, home to some of the best maple syrup you'll ever find.
While there are plenty of Vermont ski resorts to choose from, the following ski resorts are a great place for you to start: Stowe Mountain Resort, Jay Peak Resort, Killington Resort, Mount Snow, Smugglers' Notch Resort, and Bromley Mountain.
It doesn't matter what you're looking for in a ski resort, Vermont has it all. From family-friendly slopes to double black diamonds, Vermont is famous for its diverse terrain and fresh powder. Home to the Green Mountains, it is an iconic New England state for skiers, snowboarders, and adventurers. By some, it is even known as the Ski Capital of the U.S.
What are you looking for in a ski resort? Do you want perfect slopes, luxurious amenities, and family-friendly activities?
Go Roam the Green Mountain State
We love the great outdoors and spending time exploring outside is at the top of our list of things to do in Vermont. From hiking, fishing, climbing, boating, skiing, and more, there is plenty of adventure to be had in the Green Mountain State.
While picturesque cozy photos of Vermont are the most trendy (just see Kyle Finn Dempsey's Instagram), it's a great place to visit in any season. One of our favorite times to visit is the summer. While you will get a bit of crowds, all the hiking trails are open and you can hit up water activities on Champlain. It's a great place to go on a road trip too. While it's impossible to cover everything, we hope we gave you a head start on your list of things to do in Vermont.
If you have any questions, comments, or suggestions for us, we'd love to read them. Feel free to leave a message below. We will be sure to get back to you soon.
Related Article: Vermont Ski Resorts: A Little Something for Everyone