Travelers, you know how it goes. Whether you are traveling with a backpack (like a real deal backpacking backpack) or with two suitcases packed to the brim, airlines always get you on baggage fees. You know all too well the pain of checking a bag, or checking multiple bags, only to be shocked at the grand total is costs to haul your belongings under the plane. Yet, it is not always possible to travel with only a carry-on bag, depending on the duration of your stay. And even when it is possible, some airlines (ahem, Spirit) will make you pay for your carry-on bag as well. Finding your way around luggage costs nowadays is an art and has a strategy of its own. Today we are zooming into the ins and outs of Spirit Airlines Baggage Fees to find you the best way to reduce luggage costs.
With Spirit Airlines, the fares are cheap, but they charge you for everything – everything – else. Today, we have great news for those traveling with Spirit Airlines. We are going to teach you how to beat Spirit Airlines at its own game. We are teaching you how to minimize your Spirit Airlines baggage fees. Here is all you need to know to keep your Spirit luggage fees as low as possible. Hold onto your hats, because things may get a tad bit complicated.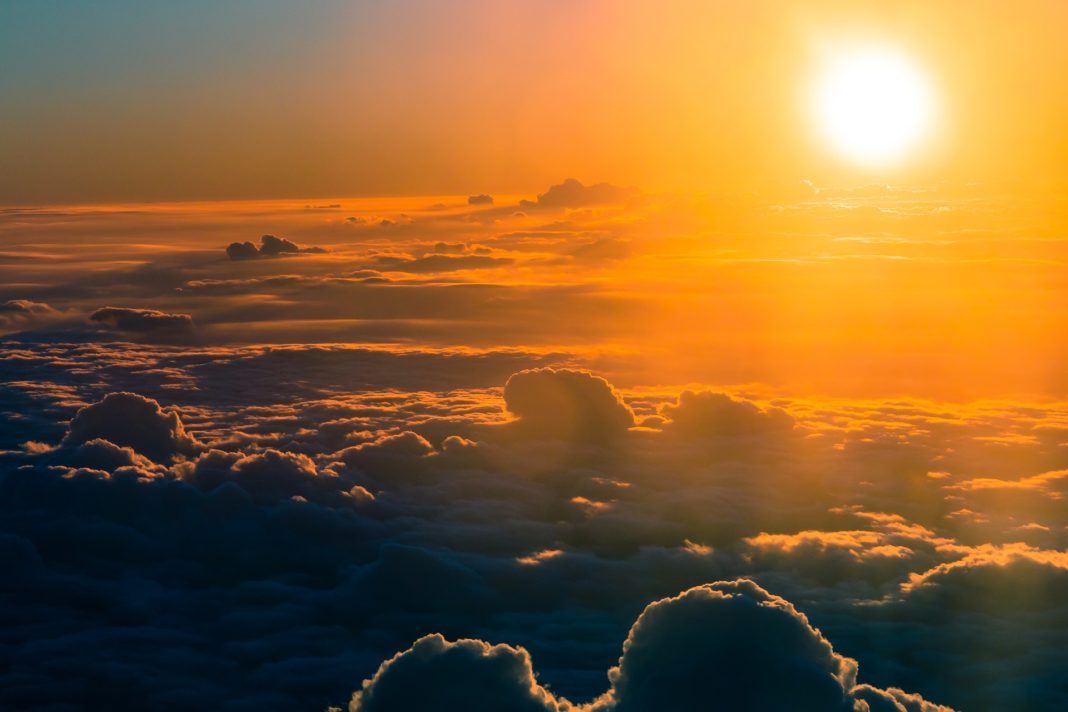 When purchasing a Spirit plane ticket, no bags are included in the cost. Not even carry-ons. All you are allotted is one personal item, free of charge if it falls within the size requirements. That is, 18″ x 14″ x 8″. Go over the size restrictions and you'll have to pay. As for the price of carry-ons, it really depends on a number of things – whether you book online and inform Spirit that you'll be bringing a carry-on (cheapest option), check-in online and state you have a carry-on, or wait until the day of travel and tell Spirit at the airport ticket counter. Also, prices change depending on whether you are part of the $9 Fare Club, or you are a standard traveler. Sound complex? We know. To make things as simple as possible, we have bullet-pointed the top tips for minimizing your Spirit Airlines baggage fees.
Join the $9 Fare Club
Costing $59.95 a month, the $9 Fare Club may be worth considering. Members receive discounted fares, exclusive deals, vacation packages, and reduced Spirit Airlines baggage fees. That is, $9 off your carry-on bag and $9 off your checked luggage, only if you book online at Spirit.com, or at some point before or during online Check-In you pay for your bags. Get to the airport ticket counter or to the gate and realize you have an additional bag? You're paying the standard rate.
Another plus side of the $9 Fare Club is that the benefits apply to up to 8 people that may be traveling together. If you have a large family or friend group traveling together, you could easily save far more than $59.95 on a trip. We recommending crunching some numbers and if you end up saving $59.95 on a single flight, then joining the $9 Fare Club will certainly be worth it for that one flight alone. Although, be sure to keep a close eye on your membership. Spirit Airlines will auto-renew your membership, so if you don't have any intentions of sticking with Spirit then remember to cancel the membership at the end of the year.
Purchase Your Ticket at the Airport
Booking online or over the phone stamps an additional $8.99-$16.99 to your bill. The best way to avoid this additional charge? Go to the airport ticket counter and purchase the ticket in person. If you live close to an airport and it isn't too big of an inconvenience to drive and purchase the ticket at the Spirit Airlines counter, then this additional fee can easily be avoided.
Do Not Reserve Seats in Advance
It will cost you. Spirit makes you pay to reserve your seat in advance, so what is the best way to avoid this cost? Don't reserve your seat in advance. You will be assigned a seat at random upon check-in, which for some is fine and for others is an issue. There is always the possibility that you'll get placed in the middle seat, which seems to be no one's favorite. If you're okay with the random seat placement, then avoid the extra charge and wait until check-in to be given your seat.
Check in Online
At the airport ticket counter, Spirit Airlines will make you pay a whole $10 to print your boarding pass. No, thank you. Print your boarding pass before you arrive at the airport to save $10. Unfortunately, Spirit isn't yet hip with the mobile boarding pass option that saves paper and time, so printing at home or at your hotel 24 hours before your flight is the next best option.
Pack Light Light Light (if Possible)
If you are an over packer traveling on Spirit Airlines, then packing will be a challenge. Because you get dinged for everything (including carry-on items), over packers will need to exercise some self-control and try to pack as little and as light as possible. Unwilling to compromise? You'll be in for a higher price for Spirit Airlines baggage Fees!
Even when checking bags, remember not to go over the 40-pound weight limit (which is less than most airlines). The overweight fees are as follows:
41 – 50lb: $3051 – 70lb: $5571 – 100lb: $100Yikes.
Pay for Your Bags in Advance
Paying for your luggage at any point before your check-in (24 hours before the flight) will save you money. The best time to pay for your luggage is while booking. If you pay for your luggage during online check-in, the price will go up $10. If you wait until you are at the airport ticket counter, that will be another $10. And those who attempt to sneak their bags to the gate, you are certain to get caught. You'll have to pay a mighty $100 and will be given little sympathy. There is, unfortunately, no playing it dumb and pretending as though you didn't know the rules.
Bring Your Own Drinks and Snacks
Spirit Airlines charges for beverages and snacks on the plane. Being that there are no complimentary drinks or snacks, we recommend bringing a water bottle to fill up once you get through airport security. There are water fountains all over airports that will provide you with free water, unlike Spirit Airlines. Take advantage of this before you hop on the flight.
Active Duty Military
If you are active duty in the military, Spirit Airlines provides you with a free carry-on item, as well as two free checked bags (all in addition to your free personal item).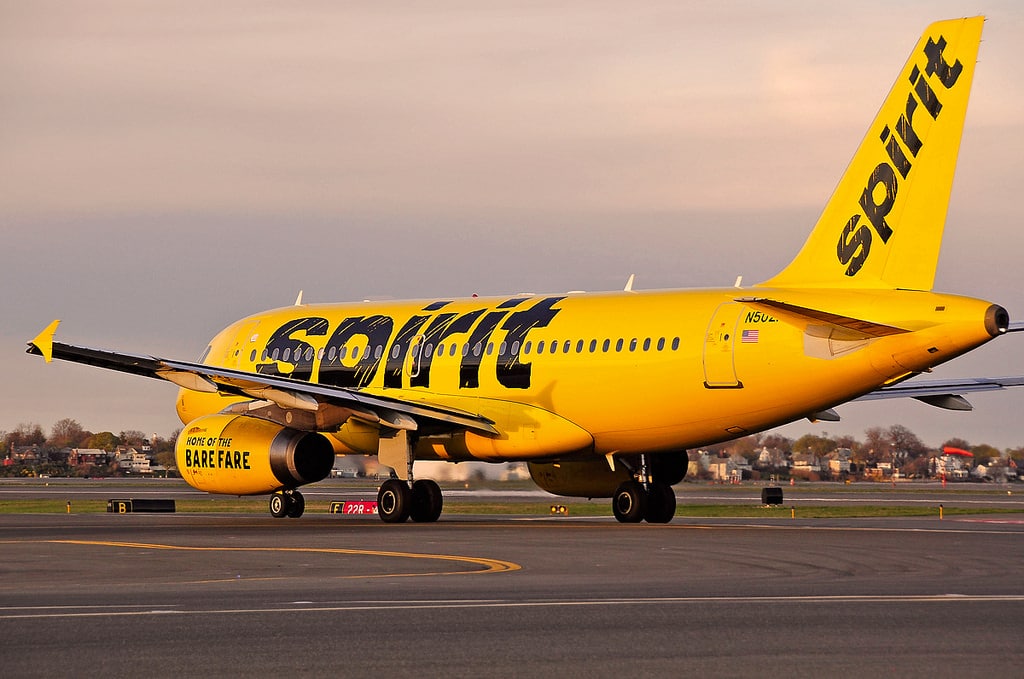 To minimize the cost on Spirit Airlines baggage fees, travelers need to be strategic and aware of how many bags they intend to pack prior to arrival at the airport on the day of travel. You will end up spending the most money if you decide on the day of travel to check a bag at the airport ticket counter, or you decide to bring one carry-on and pay for it at the ticket counter. Or, even worse for your wallet, if you try to sneak your bags to the airport gate. That'll be $100.
If you have any other travel tips to help reduce the cost of air travel, let us know in the comments section! We are all for making travel as affordable as possible.
Related: These Are the Cheapest Days to Fly if You Want to Save Money