Mountains of Things to Do in Montana
Montana is a true marvel. With her national parks, museums, and history, you will not be able to run out of fun and exciting things to do in Montana for you and your whole family to enjoy. Some of the special and unique attractions Montana holds is her rich history, including the footsteps of Lewis & Clark's Expedition. She also has the first National Park in the world, Yellowstone National Park.
You will find the world renowned and Smithsonian affiliated Museum of the Rockies. Montana has haunted towns and old haunted houses. She also has hot springs. Nature shows off when it comes to Montana, from the beautiful mountains to the bodies of water such as her one of a kind triple flow into the Pacific Ocean, Atlantic Ocean, and Hudson Bay. From one of a kind resorts to unique attractions, Montana is a great place to travel to as a solo traveler or in a group. There are so many amazing things to do in Montana. Keep reading to get ideas to add to your Montana bucket list!
1. Yellowstone National Park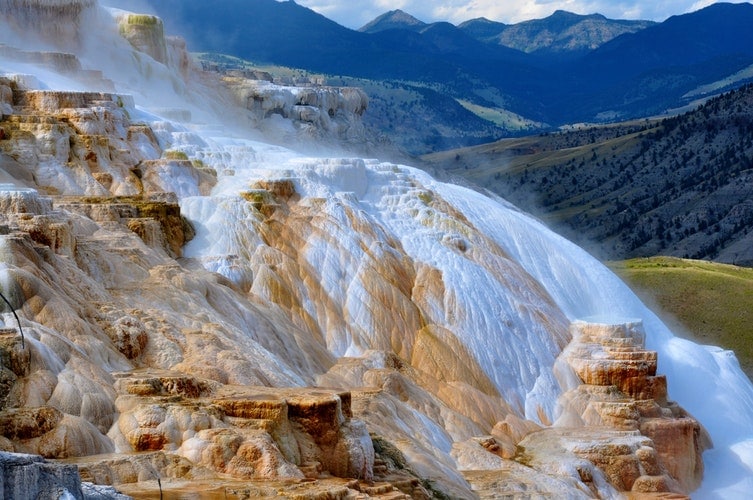 Yellowstone National Park
Yellowstone is the first national park in the world, so it is no surprise that it is known and loved all around the world by many. It is also the most visited of the indoor attractions in the state of Montana. They have an average of 190,000 guests per year! Thousands upon thousands of people visit this park each year, especially in the summer months. Prepare to handle crowds if you are traveling during this time! The team at Yellowstone advise you to try to strategically plan your visit. Going to the park early in the morning before 9 am or after 3 pm will give you your best chances to beat the crowds of people. The best months to go are the two before summer and the two after summer. Avoid summer and the holiday months if you are wary of large crowds.
There is no way to go to Montana and avoid being in bear territory. Yellowstone has bears everywhere, so be sure to follow guidelines and safety rules. Another thing about your trip to Yellowstone that may come as a welcome surprise is the fact that nature is determined to have you shut off your cell phone. Service is not great out at Yellowstone National Park, but this may be the exact disconnect you have been needing in order to spend intentional time with whomever you have traveled with or reconnect with yourself in nature.
Features to Enjoy
A nice feature this park offers is an app giving you all kinds of details that will make your trip even more enjoyable. They have all types of maps and topics such as places to eat, self-guided tours, updates on the going on's at the park which can be helpful to prepare you for road construction or help you avoid it. The app will give you information on places to stay, camping, predictions of the environment, and things to do in order to experience all the national park has to offer.
2. Museum of the Rockies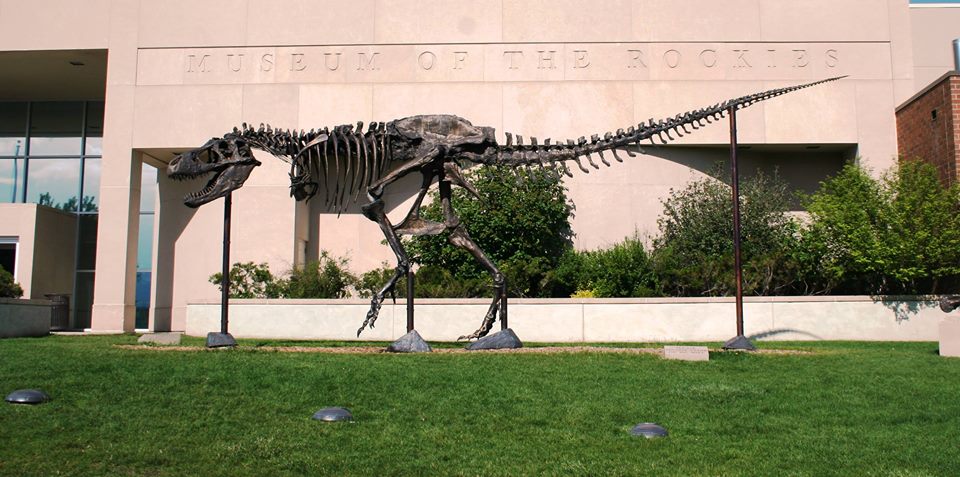 Museum of the Rockies
The Museum of the Rockies is known as one of the greatest in the world on shedding light on history and research. It is no surprise then that they are affiliated with the Smithsonian. Their specialty is dinosaur fossils, and they even have a full-sized t-rex fossil, so if you are interested in learning all about dinos this is one of the best things to do in Montana.
This museum is open 7 days of the week from 9 a.m-5 p.m., except for on national holidays and they close at 3 p.m. on Christmas eve. Some of the helpful amenities are the snacks at stores and vending machines in the museum, as well as a small eating area. They also offer wheelchairs and inform visitors that double strollers will fit in the museum! Their admission begins at two days, which you will need if you are looking to experience all this museum has to offer.
Attractions & Experiences
As far as attractions MOR offers an incredible visual experience where you can experience the beauty and mystery of the universe while watching this show of bright colors and vivid displays of light in the Taylor Planetarium which is a 40-foot dome. There are about four shows you can see, some specifically for children and others added in especially during the holidays. There's another exhibition called "Big Mike" where you learn about the dino bones dug up in 1990 in all its incredible detail.
Some other exhibitions surround the great Yellowstone park. There are hands-on activities for children here, so if you are planning on hitting Yellowstone national park on your visit to Montana, the exhibit in the Martin Children's Discovery Center will help you get them ready. Though this museum is well known for its extensive dinosaur exhibits, it has so much more to offer. In the Paugh History Hall, there is an exhibition that explores the lives of those who lived in this area in the past. From Native Americans to those living in World War II times. This museum has something for everyone and it is a great place to go as a family, couple, or individual.
3. Lewis and Clark National Historic Trail Interpretive Center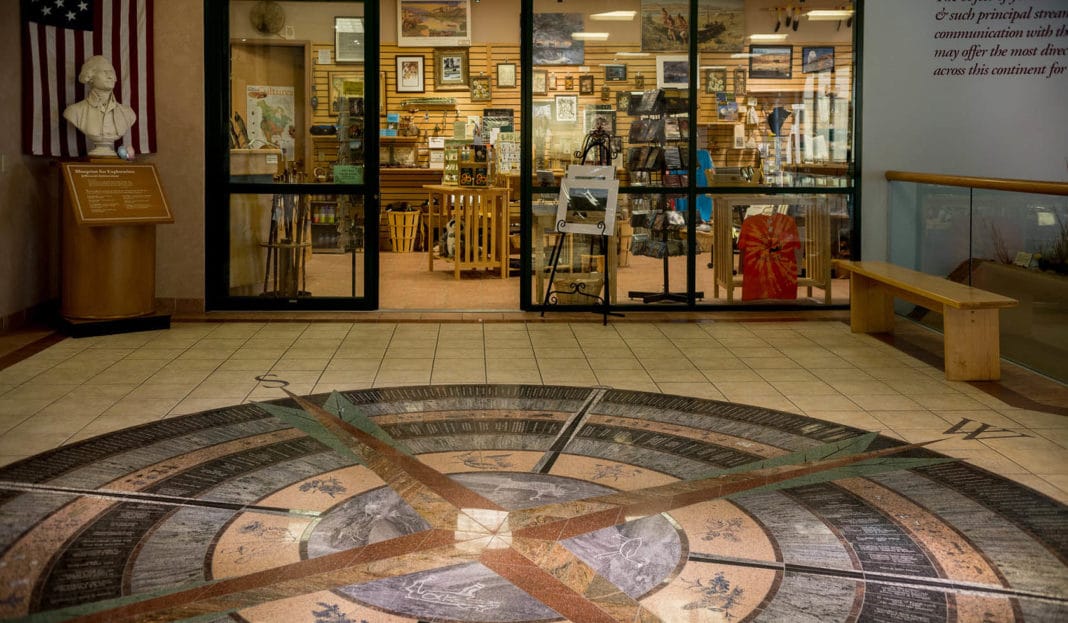 Lewis and Clark National Historic Trail Interpretive Center
In Great Falls Montana, the expedition of Lewis and Clark in 1804-06 comes alive for you to experience while overlooking the Missouri River and beautiful scenery. Here you will be able to watch a movie in a grand and comfortable theatre called "Of Dreams and Discovery". The center will tell the history of the influences on the journey as well as the discoveries made during the famous expedition. You will have the option to go on a guided hike with a ranger through the trail to re-live the expedition on your own, as well as a variety of other tours.
This museum is mostly self-guided, but there are also audio tours in a variety of different languages to experience. There is a bookstore on site where you can pick up memorabilia of the expedition such as maps, books, and other trinkets. Prices are reasonable and you and your children will learn a ton about the voyage and even about the animals, greenery, and interesting encounters that were had and well documented.
4. American Computer & Robotics Museum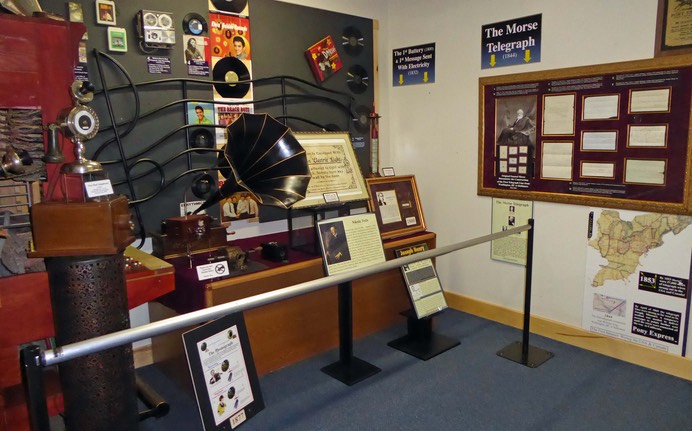 American Computer & Robotics Museum
The American Computer Museum contains many more pieces than just a few computers and robots. Some of the pieces of artificial intelligence date back to 4,000 years ago and up until the present day. This museum is for the lovers of information and technology who desire to see how it has evolved over time. From a Gutenberg Printing Press to the first digital computers, they have everything you could wish for from a tech standpoint. This museum is meant to preserve artifacts from the age of information.
Some of the most interesting exhibits at this museum are the original documents by women in science & technology over 1,700 years. There is also a history of the Apple company with an original Apple 1 computer dating back to 1975. This museum has has a variety of typewriters, a prototype of the first handheld calculator that worked, and so many more that you will have to see and experience for yourself! Admission is free and donations are more than appreciated and welcome. They are open from 12:00 p.m. noon until 4 p.m. every day of the week but Sunday and major holidays. This is one of the most unique things to do in Montana.
5. Garnet Ghost Town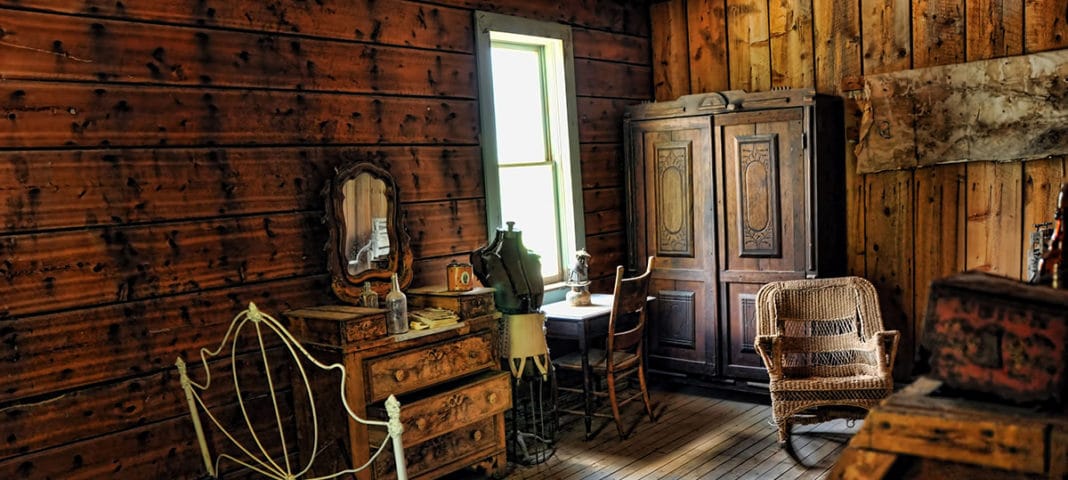 Garnet Ghost Town
Self-proclaimed as Montana's Best Preserved Ghost Town, Garnet Ghost Town. A once town of fold miners along with their families. The purpose of this exhibit is to preserve history for the current and future generations. This town was being uprooted and dug into being the miners so they were not concerned with structural foundations above the ground much. It is quickly decaying but there are still stories of countless people in history past to be told.
While participating in the preservation of history, you will find trails to walk down that are more than a hundred years old. You will be able to picture the history of this town and it's people as you walk the same paths as the miners. Not too far from this Town, you have the ability to camp, fish, hike, hunt, mountain climb, and ski. The entry fee is $3.00 for those over 16 years old.
6. Chico Hot Springs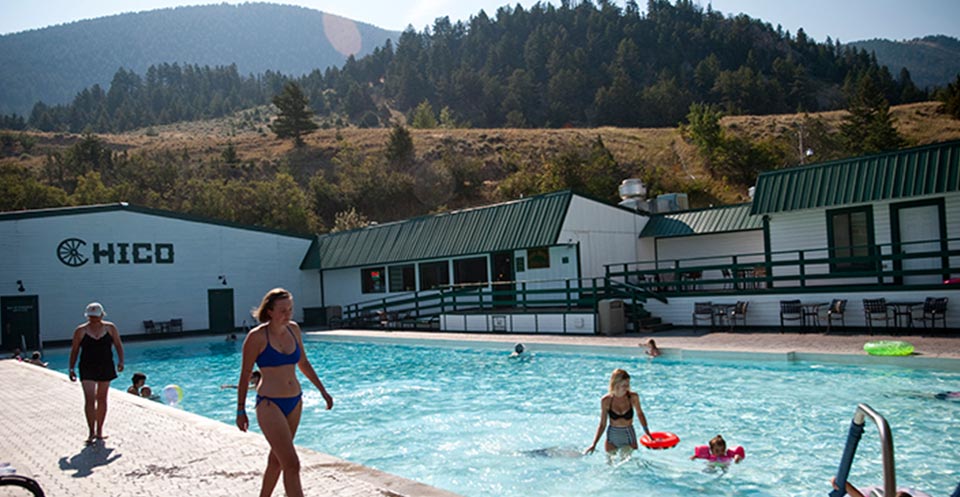 Chino Hot Springs
Chino Hot Springs is a historical resort and day spa. In Paradise Valley Montana, this is a great place to experience with your crew. This Resort & Spa dates back to the 1900s when it was created. She is a great place to stay if you are planning to take a trip to Yellowstone National park, as it is just a short drive away. It is obvious that the focus of Chino Hot Springs Resort & Day Spa is on the hot springs. The hot springs are a natural wonder and they are heated all year long for your enjoyment. Native Indians long ago used the hot springs as well as the gold miners in more recent historical times. The heating of this water is on nature, so it is non-adjustable. There are times it can be too hot, and they will not be able to turn it down!
Even though the main focus is the hot springs, chino has so much more to offer guests who lodge here. They have a garden where the food is grown is directly used in the meals prepared for guests. The garden feeds honey bees as well and the honey produced goes directly on items sold to guests. Another amazing experience is the chino horse barn. Take a ride through the hills overlooking the snow-covered mountains. Also available at Chino: the day spa, mountain biking, a golf course, river rafting, fly fishing, and hiking. There is no shortage of good times at Chico Hot Springs!
7. Gates of the Mountains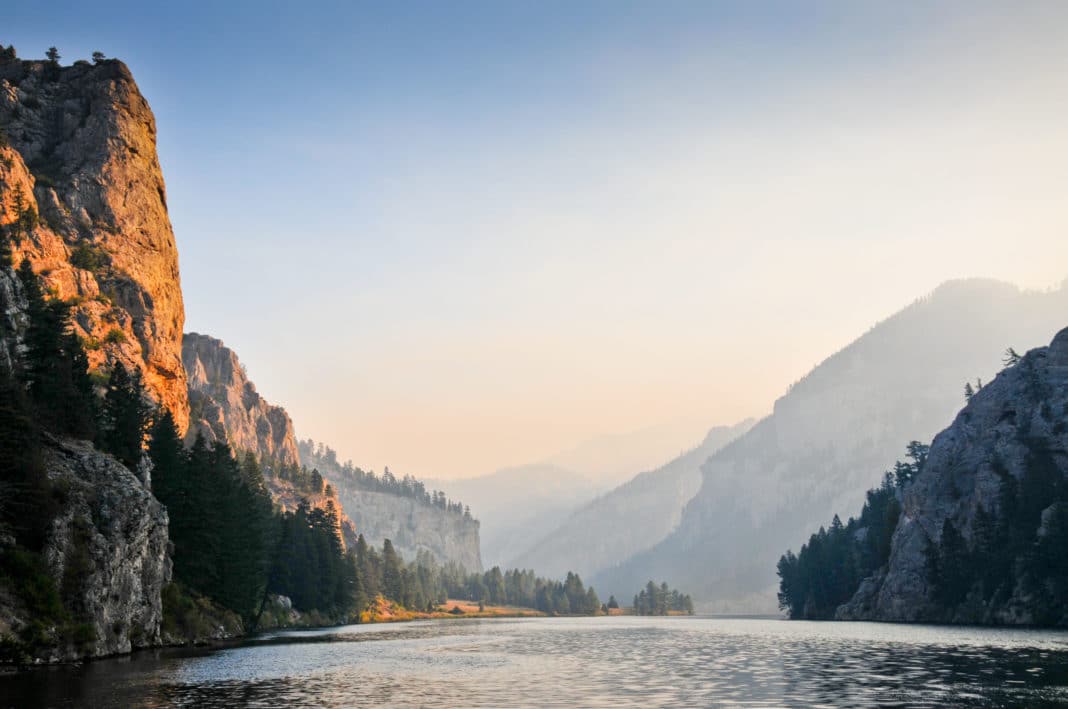 Gates of the Mountains
We are warned not to miss the Gates of the Mountains, and it is clear why. In 1805, Lewis & Clark made their expedition om the Missouri River through what would soon become Montana as we know it. The name given to this land was journaled by Merriweather Lewis himself, the leader of this significant expedition. Guests of the mountain gates are viewing them by way of tour on an open air-boat. It is incredible to ponder the history here that is being preserved and the guests who are being educated. A history that changed everything took place on this land.
The rates for these boat tours are reasonably priced. The boat tours are prepared to cater to 30,000 visitors per year. This tour is scheduled to take two hours of your time and they are available 7 days a week. The Gates of the Mountains is willing and able to be the perfect venue for your upcoming event. Visit their site to inquire about their availability and capability to throw your next party!
8. Going to the Sun Road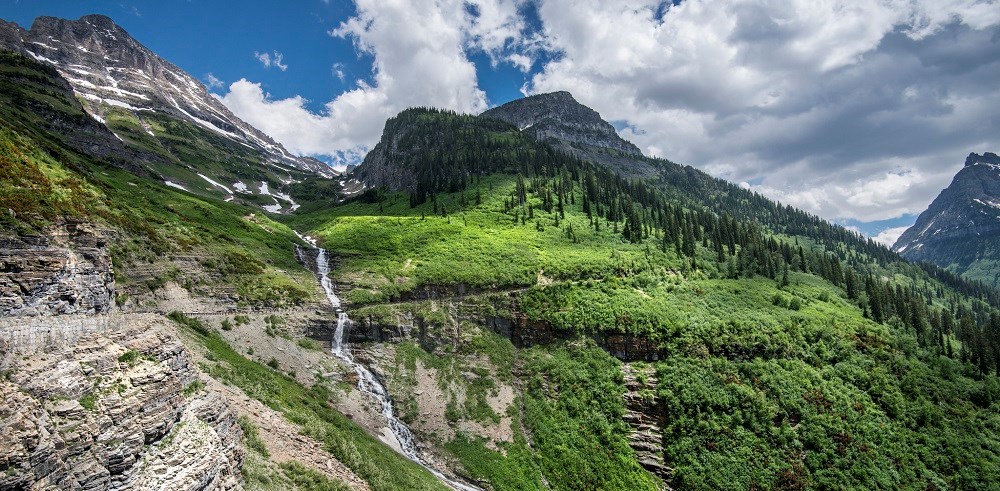 Credit: Tim Rains
Going to the Sun Road is a 50-mile highway road. It will take you through every kind of environmental view the park offers. Thankfully, there are stops specifically for people to pull over and take photos. This road is an official landmark. There is an audio tour you can download and listen to as you travel down this road. Because the roads are always changing when it comes to weather conditions, it is wise to check that the roads are available to be driven on before taking your road trip. There are no gas stations in the park, but there are food, picnic areas, and lodging available as well as campgrounds and visitor centers. It would take about two hours to drive the full 50 miles if you were to drive straight through. This is absolutely a must experience adventure to take on your Montana trip.
Visit The Land of the Shining Mountains
We have barely scratched the surface of all the hidden treasures you can find tucked away in every corner of Montana. This state has a rich history and a beaming present. Come see for yourself!
Related Article: Visit Yellowstone NPS: Plan Your Trip