Discover the top things to do in Turks and Caicos.
Found in the Atlantic Ocean, the islands of Turks and Caicos contain numerous gorgeous beaches and colorful coral reefs. Famous for their stunning environments and luxury resorts, Turks and Caicos bring many visitors to their shores each year. Tourists can spend afternoons diving in the ocean or exploring the land and its various unique attractions. Whatever you want to do on your trip to these islands, you'll be able to accomplish those goals and more. With our list of the best things to do in Turks and Caicos, you can plan your perfect island vacation.
1. Relax on the beaches of Grace Bay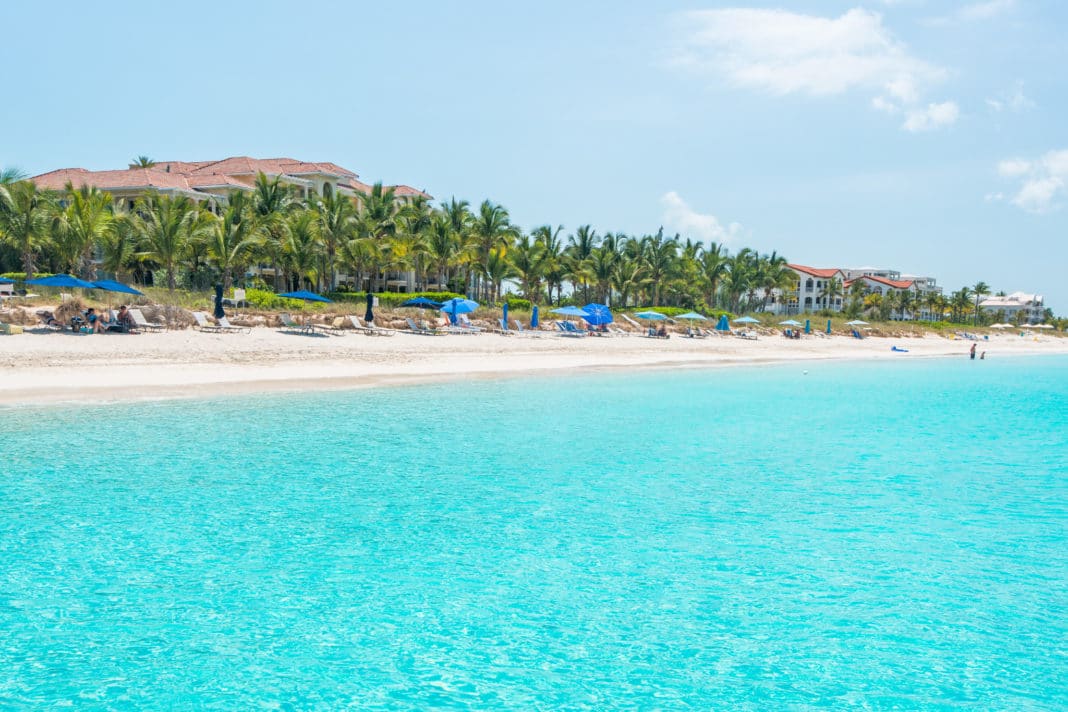 Credit: RoadTripWarrior
If you're planning a trip to an island location, chances are that you'll want to spend time on the beach. The islands of Turks and Caicos maintain innumerable beaches, each with soft, white sands and clear, turquoise waters. This means that almost anywhere you go, you can find a lovely beach to lay your towel down and sunbathe. Families will also love that the waters tend to remain calm, especially around the most popular beaches. Children can spend hours swimming in the warm waters, while parents watch from afar. Spending time at the beach represents one of the best things to do in Turks and Caicos.
While you can find lots of beautiful beaches in Turks and Caicos, Grace Bay remains a popular beach site. With crystal waters and pillowy sands, it's no wonder why many flock to this location when vacationing on these islands. Grace Bay contains 12 miles of coast, ensuring you'll always find a spot to sit when stopping here. Situated near lots of shops, restaurants, and a golf course, you can adventure the area after tanning here. Many of the best resorts on the islands may additionally be found in Grace Bay. Consider booking a room here, and you'll get to walk to the beach and the various attractions whenever you choose.
2. Explore underwater worlds by diving off Pillory Beach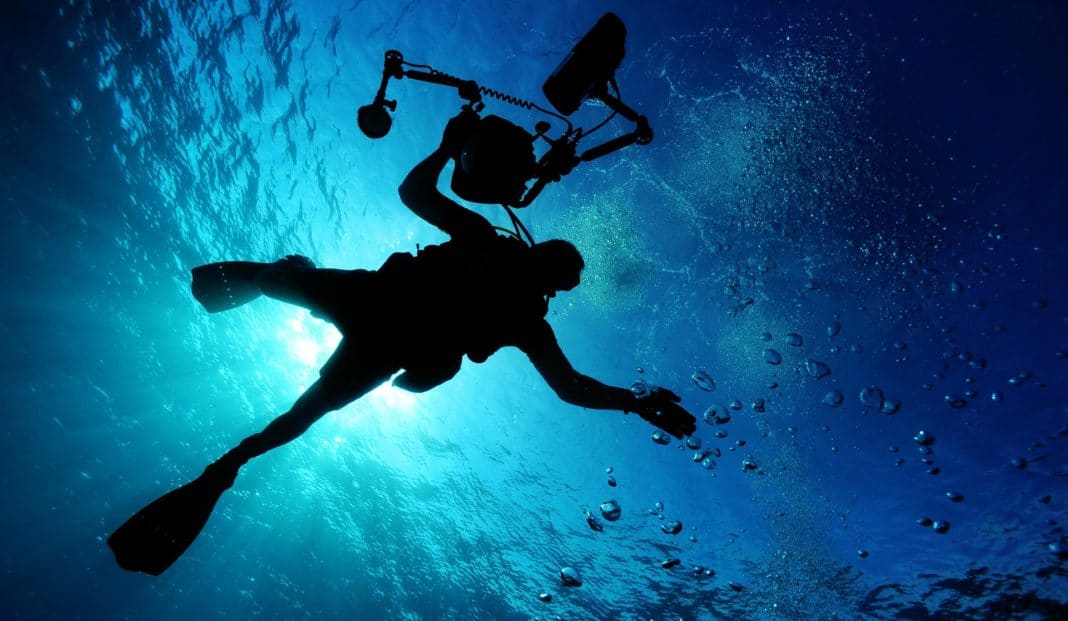 Adventurous vacationers should plan a diving trip, allowing them to see the wildlife that lives under the sea. With such clear waters, tourists will have the opportunity to glimpse a variety of plants and animals while diving here. The islands of Turks and Caicos remain ideal for diving due to their array of coral reefs around their coasts. Those searching for thrilling things to do in Turks and Caicos will want to book a diving trip. Tourists won't be able to have the same experience anywhere else around the world.
Turks and Caicos contain countless coral reefs, meaning travelers may find many places that remain ideal for diving. Pillory Beach represents one of the top locations for diving, especially if you're not an expert at the sport. Found on the northwest coast of Grand Turk, this beach has multiple sites for dropping into the sea. The shores are perfect for diving, with calm waters and numerous animals, like stingrays and vibrant fish, found in abundance. Tourists may create a diving plan using the nearby resort, and have a skilled trainer teach the inexperienced divers. Every traveler should go diving here, as one of the top things to do in Turks and Caicos.
3. Take a boat tour around the islands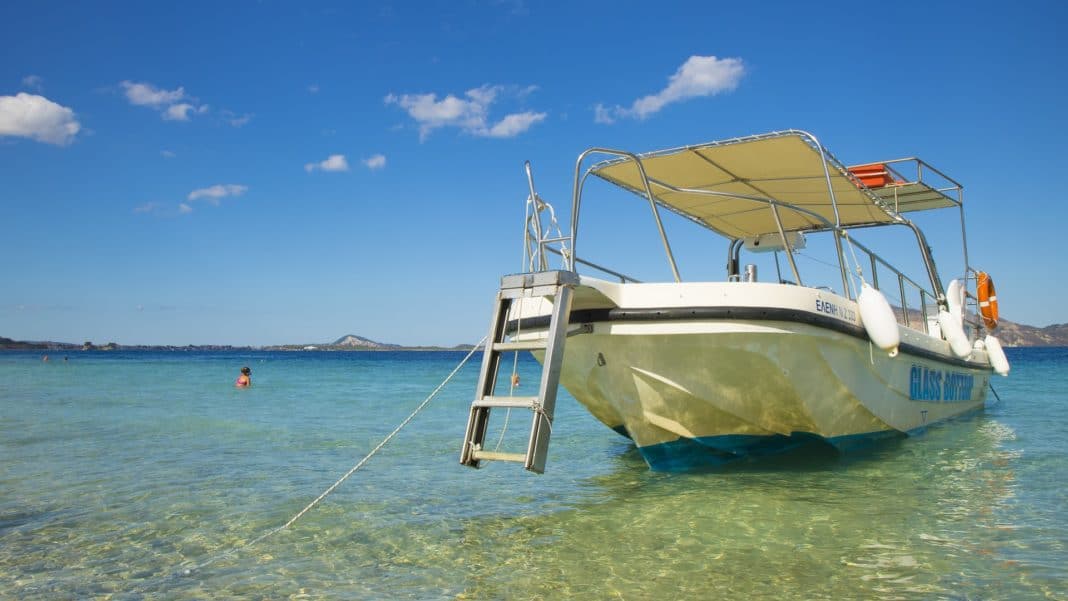 If you're looking to truly get an amazing view of these islands, you should participate in a boat tour. As you ride along the ocean, you'll be able to see the coasts and turquoise waters in an unforgettable way. You won't have the same perspectives from simply standing on your hotel room balcony and staring out at the sea. At the same time, boat tours can be lots of fun when friends and family can be involved, too. Everyone will enjoy the ocean breezes and relaxing ride over the waves, while sitting or talking with drinks in hand.
Tourists can find multiple boat tour venues around these islands. However, Island Vibes tours might be ideal for those who want to have a truly exciting experience. Guests can have a full day barbecue experience, involving tours of the islands, followed by a delicious grilled lunch. Couples searching for a romantic date night adventure might want to book a sunset boat tour. This trip option allows tourists to see the ocean at sunset, while enjoying a meal and listening to live music. Taking a boat tour stands as one of the best things to do in Turks and Caicos. You'll definitely want to place this activity on your must-do list while vacationing on this oceanic site.
4. Play a few rounds at the Provo Golf Club
Golf lovers will still get to enjoy their game while vacationing in Turks and Caicos. Just because you're on an island filled with beaches, that doesn't mean you can't play non-water sports. One of the best things to do in Turks and Caicos involves playing some rounds of golf. Tourists can spend a few hours underneath the sun, practicing their swing and admiring the views. Since the grounds on these islands remain lush and green, you'll be playing on the ideal course. Friends and family may get competitive as you walk along the courses and try to participate with one another.
While there may be multiple golf courses on these islands, the Provo Gulf Club remains a top location for travelers. This golf club contains the sole 18-hole course on Turks and Caicos, making it great for true golf fans. With the gorgeous, comfortable weather of the Providenciales area, golfers can feel breezy and warm as they play. Surrounded by palm trees and other wild plants, tourists will love the tropical environment that differs from traditional courses. Flamingos even wander the edges of the grounds, so look out for the pink birds if you choose to play.
5. Go snorkeling through the waters of Smith's Reef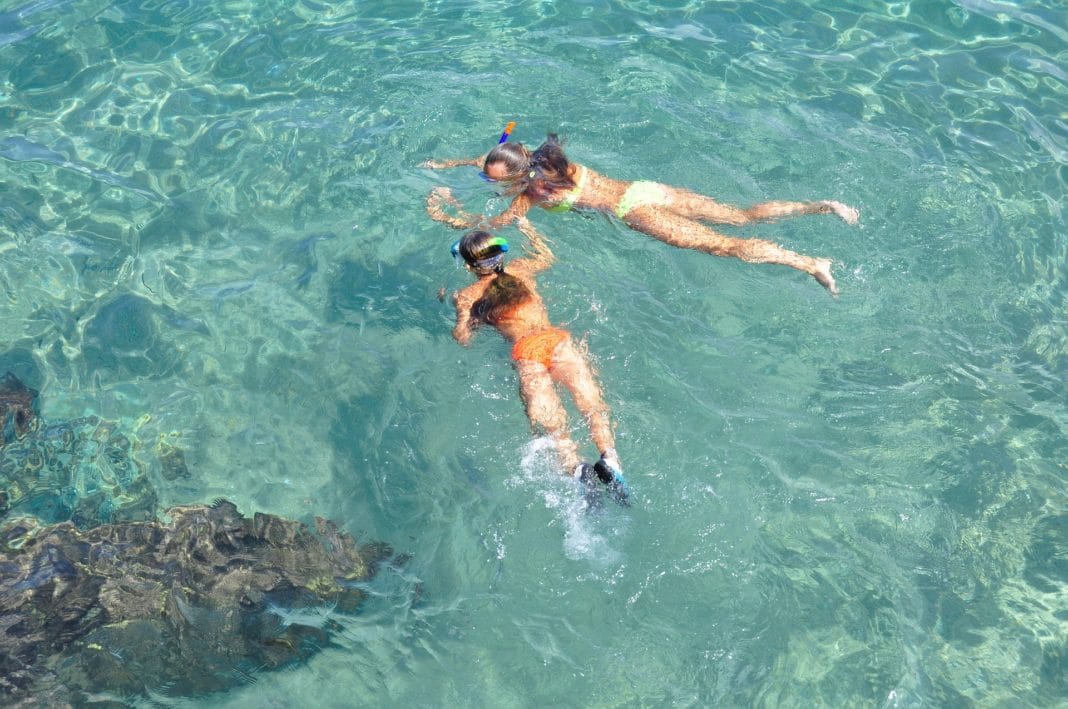 The islands of Turks and Caicos have been renowned for their vibrant coral reefs found throughout the region. Many tourists who come to this beach environment find themselves wanting to explore the underwater worlds that surround them. With so many coral reefs located around Turks and Caicos, you can find a number of venues for snorkeling. However, snorkeling in Smith's Reef remains one of the best things to do in Turks and Caicos. You won't want to skip on exploring the sea nearby this colorful, lively location.
When you go snorkeling, you won't have to worry about being inexperienced. The snorkeling opportunities at Smith's Reef remain ideal for snorkelers of any age or skill level. Guides can help take you to the safest and easiest parts of the water, so you won't ever get lost. As you glide under the water, you'll get to see animals like sea turtles, stingray, and bright fish. These creatures will pass by you calmly in the sea, living peacefully in their natural habitats. The water remains mostly still in this reef, so you don't need to worry about struggling to keep afloat.
6. Learn about the islands at the Turks & Caicos National Museum
Credit: TampAGS
History fanatics and younger visitors will love stepping through the Turks & Caicos National Museum. While inside this space, tourists can learn all about the islands and their fascinating history. Various exhibits focus on the culture of the region, historical facts, and information about the natural environments. The museum sometimes has interesting events and different displays, depending on the time of the year. Admission isn't very costly, and kids under the age of twelve can even get in for free. As one of the top things to do in Turks and Caicos, seeing this museum represents an exciting indoor activity.
Within the Turks & Caicos National Museum, you'll find many exhibits that will feed your desire to learn. You can discover how the native islanders lived before the presence of Europeans and read about the islands' major industries. Tourists may learn details about the Golden Age of the islands, which occurred during the mid-19th to early 20th centuries. In the Nature and Environment section, kids will enjoy discovering the islands' many kinds of plants and wildlife. If you're looking for fun things to do in Turks and Caicos, make sure to visit this museum.
7. Horseback ride along the sand
If you've always wanted to ride a horse, you should make your dreams come true while visiting Turks and Caicos. The islands contain multiple venues for riding horseback along the pristine beaches. Provo Ponies and Caicos Corral remain two of the top companies that tourists can book an adventure with. These establishments allow travelers to ride ponies for an hour or more at a relatively low price. Visitors can tour throughout the day, five days a week, although summer times can vary. Going horseback riding along the beaches remains one of the top things to do in Turks and Caicos.
While riding horses, you can stay on land, or be partially submerged in ocean water. This lets you enjoy the cool, gorgeous sea as you have a once-in-a-lifetime experience. The horses have reportedly been very friendly and gentle to their riders. These creatures even love rushing into the water, just like their human counterparts. You won't have to worry about getting knocked off onto the sand when sitting on one of these animals. At the same time, you should make sure to wear some close-toed shoes for better comfort as you ride.
8. Meet the iguanas of Little Water Cay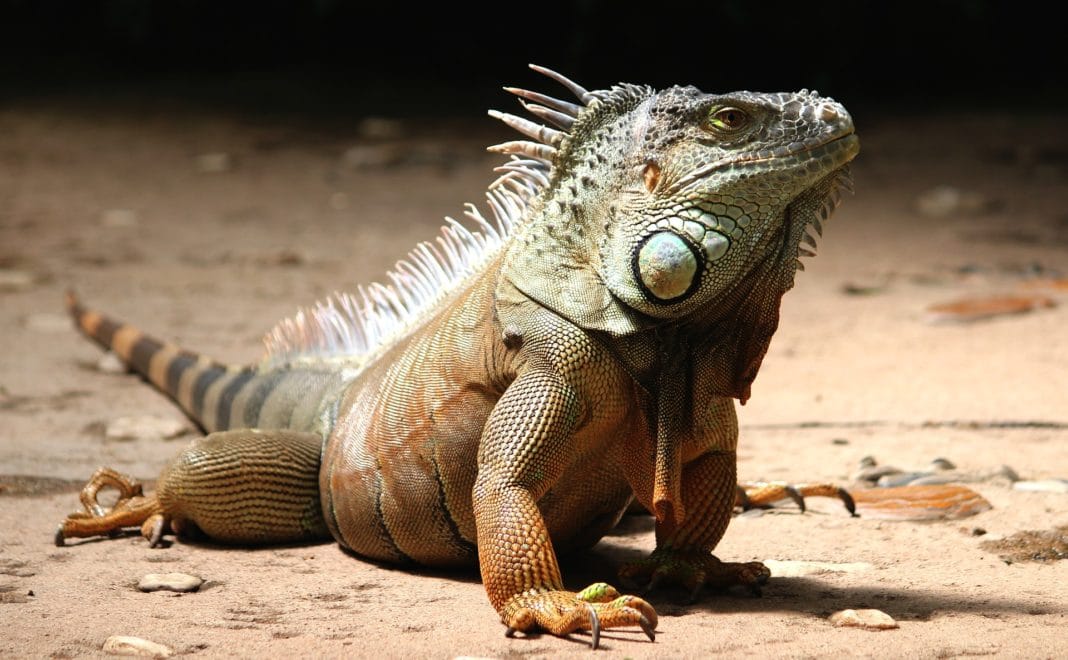 As one of the best things to do in Turks and Caicos, exploring Little Water Cay should be a priority. Also known as Iguana Island, Little Water Cay remains home to an endangered species of iguana – the rock iguana. Instead of viewing these reptiles from inside a zoo, you can get up close and personal with the animals. As you wander through the environment, you'll be able to meet iguanas and even feed them from your hands. Since the iguanas live in their natural habitat, tourists may spend time with the animals, who remain free and wild.
Visitors can take a short boat ride from the mainland to Iguana Island. Once there, tourists may step along white, sandy beaches and enjoy the clear ocean views. The stunning turquoise of the water might be the most beautiful color you've ever seen. Of course, the best part of coming to the island would probably involve giving the iguanas food. As the cool creatures crawl up to you, you can pet them and admire their unique appearances. Animal lovers and kids will find this an especially unforgettable experience while traveling in Turks and Caicos.
9. Experience real history at Cheshire Hall
Credit: British Government
Since Turks and Caicos was settled by many different cultures over the past centuries, the region has tons of history. First home to the Taíno Indians, the islands were later inhabited by Europeans in the 16th, 17th, and 18th centuries. Spanish, French, and British colonizers all came to Turks and Caicos and built a few structures during these periods. This means that when you visit the oceanic location, you'll be able to find a number of historical attractions. Anyone with an interest in discovering the past will love exploring the region and seeing these kinds of sites.
One of the best things to do in Turks and Caicos remains stepping through the grounds of Cheshire Hall. This plantation lets visitors learn all about the history of slavery on these islands. The old stone buildings and expansive area can be explored while you listen to a tour guide relate historical facts. You can take a 30-minute tour of the plantation, where you'll hear about British and American influences on the islands. Tourists may even see where cotton trees were once planted, and other evidence of artifacts used a few centuries ago.
10. Shop inside Anna's Art Gallery and take a piece of the islands home with you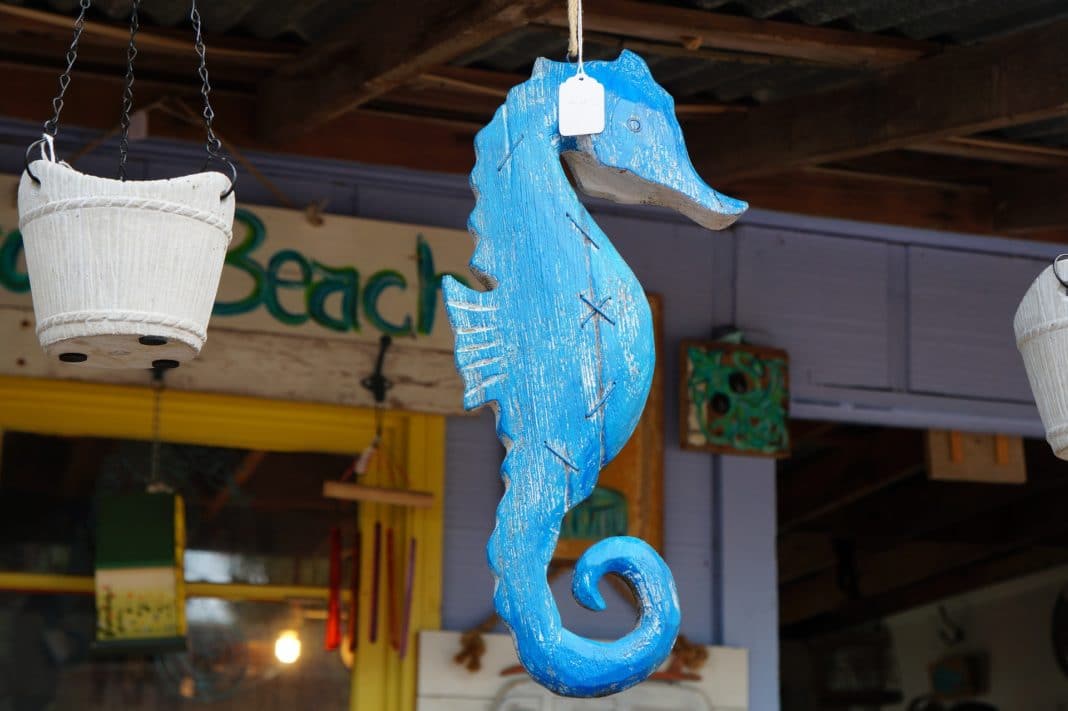 While Turks and Caicos contains many outdoors environments to explore, sometimes you might just want to do a little shopping. Thankfully, these islands offer tourists with a variety of shops and boutiques to browse during your vacation. One of the best things to do in Turks and Caicos includes stopping by Anna's Art Gallery for some shopping. This boutique has many unique keepsakes and art pieces to choose from when you visit. If you want something special to bring home with you, this shop remains the ideal location to buy an item.
At Anna's Art Gallery, tourists can find a cool gift to purchase for themselves or friends and family. Handcrafted jewelry items, inspired by the islands, will provide fashion statements that upgrade your normal look. Beautiful art pieces, like paintings of the ocean and islands, might be the perfect items to spruce up your home. When you buy a gift at this store, you'll always remember your trip to Turks and Caicos fondly. Every tourist should choose to visit Anna's Art Gallery, one of the best things to do in Turks and Caicos.
Find your favorite things to do in Turks and Caicos during your vacation.
When you visit Turks and Caicos, you'll find yourself in awe of the beautiful outdoors spaces and gorgeous weather. Tourists can explore sandy beaches and dip their toes in the warm, clear ocean water. Adventurous vacationers may decide to go snorkeling or diving into the deep, discovering the vibrant wildlife underwater. Beyond water-sports and relaxing by sea, visitors may find historical sites and museums to venture through and learn interesting facts. Every type of traveler will be able to do something they love while staying on Turks and Caicos Islands. Be sure to consider our list of the top things to do in Turks and Caicos before planning your adventure.
Related Article: 6 Best Turks and Caicos All-Inclusive Resorts For Your Perfect Vacation!