These are the largest islands in the world.
Have you ever daydreamed about checking an epic island getaway off your bucket list? We're taking a look at some of the largest islands in the world. While you won't be able to see them all in just one week or two, we're sure your list of must-go places to see will grow a bit longer after reading this. Soak up some sun on one island and hike through a glacier on another. Are you ready? Let's embark on an adventure to explore the largest islands in the world.
1. Greenland
Covering a massive span of 2,130,800 square kilometers, Greenland has earned itself number one on our list of the largest islands in the world. And while there's plenty of space to go around, it is the least densely populated territory you'll find. Part of the magic of Greenland is its remote location.
The wilderness is untamed. Tiny colorful houses pop out amongst thick forests and atop rolling green hills. The open wilderness allows adventurers the freedom to wander. While there are virtually no paved roads, you can opt to travel by foot, ski, dogsled – or splurge on a bird's eye view from a helicopter. We think it's worth every penny. Soar over mountainous terrain, thick glaciers, and some of the most spectacular fjords. For sporting enthusiasts, grab your rubber boots and a warm jacket. Greenland also offers un-commercialized sea kayaking, fishing, and rock climbing.
Greenland's Culture
The locals are a unique blend of Inuit and Danish. As you explore this island country, you will begin to notice the cultural blend of ancient and modern. Dog sledders and hunters will go to a local cafe for a kaffemik made from a new coffee machine. Dive into the culture and history. Visit a local tourist office or pick up a few flyers from your hotel. Take a tour and go off the grid. Just make sure you make room in your schedule for unpredictable weather. Give yourself plenty of time. The people here are laid-back and there's no need to rush. Revel in the midnight sun, hike through a cavernous glacier, and prepare to be blown away by the enchanting Arctic dance of the aurora borealis.
2. New Guinea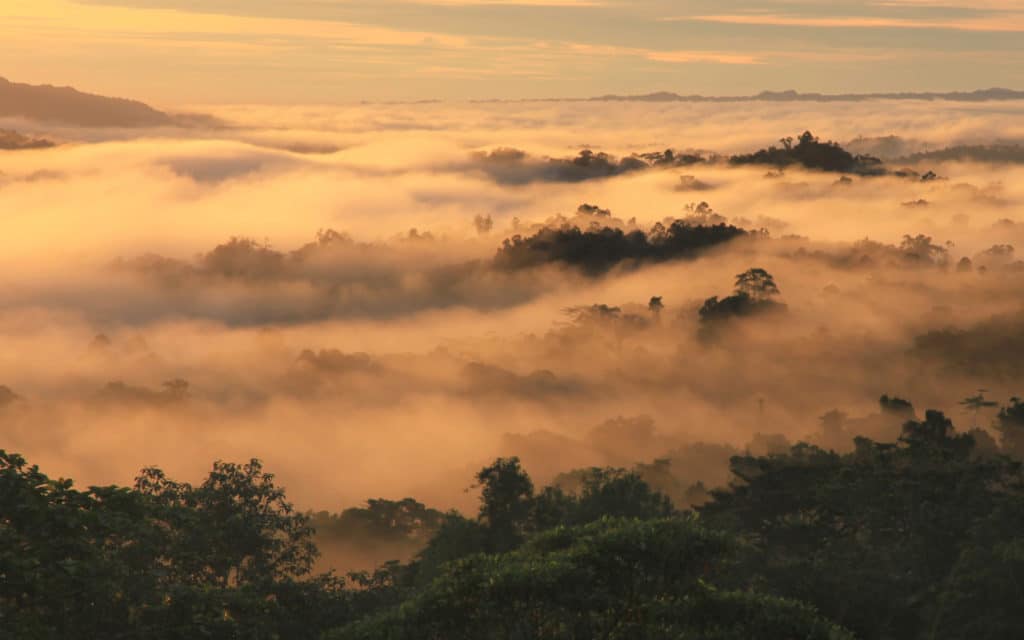 New Guinea, the second of the largest islands in the world, is split between Papua New Guinea to the East and Indonesia on the west. Travelers fly from across the globe to experience world-class diving off of its shores. If you're feeling really adventurous, you can sign up to go diving with whale sharks. We've seen the famous travel blogger Gypsea Lust do it. Throughout the year, conditions are excellent and the water is clear. You'll find a whole new world underwater, teeming with biodiversity, colorful coral reefs, and sunken World War II planes and shipwrecks you can swim through.
When you come back up from the surface, spend a day ascending to the top of the highest on the island. The mountain of Oceania peeks above the clouds, along with its neighbors of the seven summits. While it's not the main reason most tourists come to visit, it's exactly why we would.
3. Borneo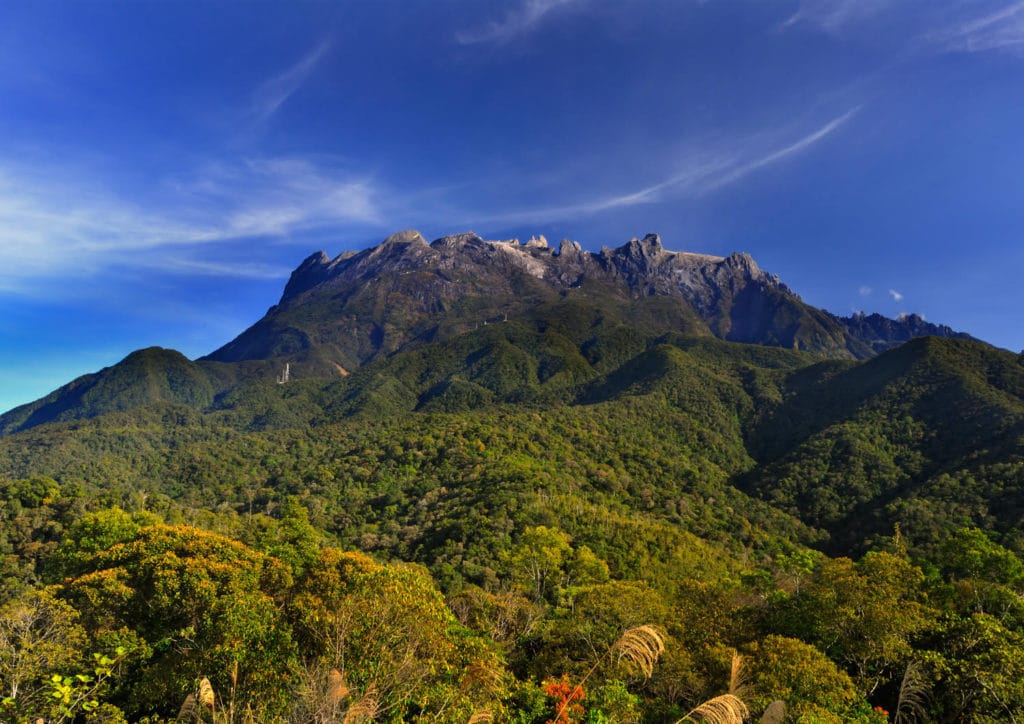 Spanning three countries, the island of Borneo includes 73% Indonesian territory, 1% of its own island territory, and the rest falls into Malaysian land. Here, modern, multi ethnic cities emerge from the world's oldest and most dense equatorial rainforests. Check off 'explore a jungle' from your bucket list. Borneo conjures up a heart-pumping adventure of remoteness and unique culture.
Many visitors come to get a close-up look at the natural wildlife. Here, you'll see plenty. Wild orangutans zip through the tree lines, dolphins jump just offshore, and the glimpses of beady eyes of saltwater crocs flicker from the water. While jungle animals are reclusive by nature, a safe and fun way to see them is to hire a good local guide. They'll be able to lend you some insight into the island's history, indigenous culture, and tell you what snakes are poisonous and which ones aren't.
Borneo's Culture
Borneo is a land of cultural riches. This is easy to see. Its inclusion of two countries and its own territory make for an interesting blend of cultures, religion, languages, and tradition. Most of the cities are primarily Chinese, while the dotting coastal villages of Sabah and Sarawak are occupied by many Malays. Inland, you'll find the primary population is indigenous. While rumors still float around, you need not worry. The Dayaks have stopped headhunting long ago. Many other ancient customs live on. There's no better way to experience them than right in the heart of their community. Arrange a visit with a local guide and experience the rich culture of Borneo's people. 
4. Madagascar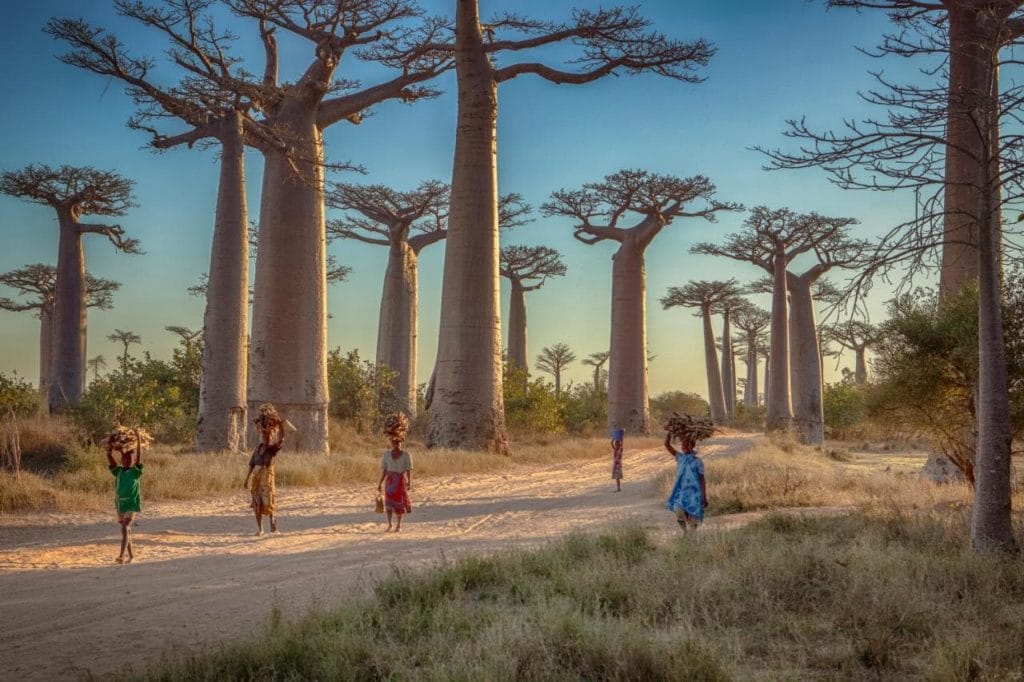 Nature shines in the beautiful island nation of Madagascar. As the fourth on our list of the largest islands in the world (excluding continental island land masses), it is home to an incredible amount stunning scenery and diverse wildlife. Did you know that five percent of the world's plant and animal population can be found on Madagascar alone?
While everyone knows about the signature lemur, there are plenty more obscure and wonderful creatures to see. The fossa, colorful chameleons, large rays, and several different species of sharks also call the island home. The flora is just as impressive. Hundreds of vivid orchids dot the shores and spiny plants weave their way into the jungle's brush and trees.
Biodiversity in Madagascar is incredible, as is its topography. In just 300 kilometers, you can go from walking amongst monkeys in the rainforest to walking the sands of an expansive desert. There are very few places on this planet that can rival this marvel of nature.
How to Make the Most of Your Time in Madagascar
While we're sure you'd love to experience this island adventure, make sure to plan far in advance. Making the most of your visit can be tricky and quite expensive. But for those who relish adventure, it is well worth it. Visiting Madagascar is a once in a lifetime opportunity. Go off-road driving, explore a rare and remote national park, book a reservation at a resort so hidden, you'll need to charter a private plane to get there. Choose from spending your day rock climbing, hiking, camping, kite-surfing, or exploring nature's beaches and tide pools.
Madagascar's Culture
After you've covered serious amounts of ground, meet and greet some of the locals. A cultural melting pot today, Madagascar has been populated by various waves of immigrants from all across the Indian Ocean. The result is a set of mixed beliefs, rituals, and a strong emphasis on the importance of ancestral tradition. The island is home to so much history, too. Make sure to read up before you book your trip!
5. Baffin Island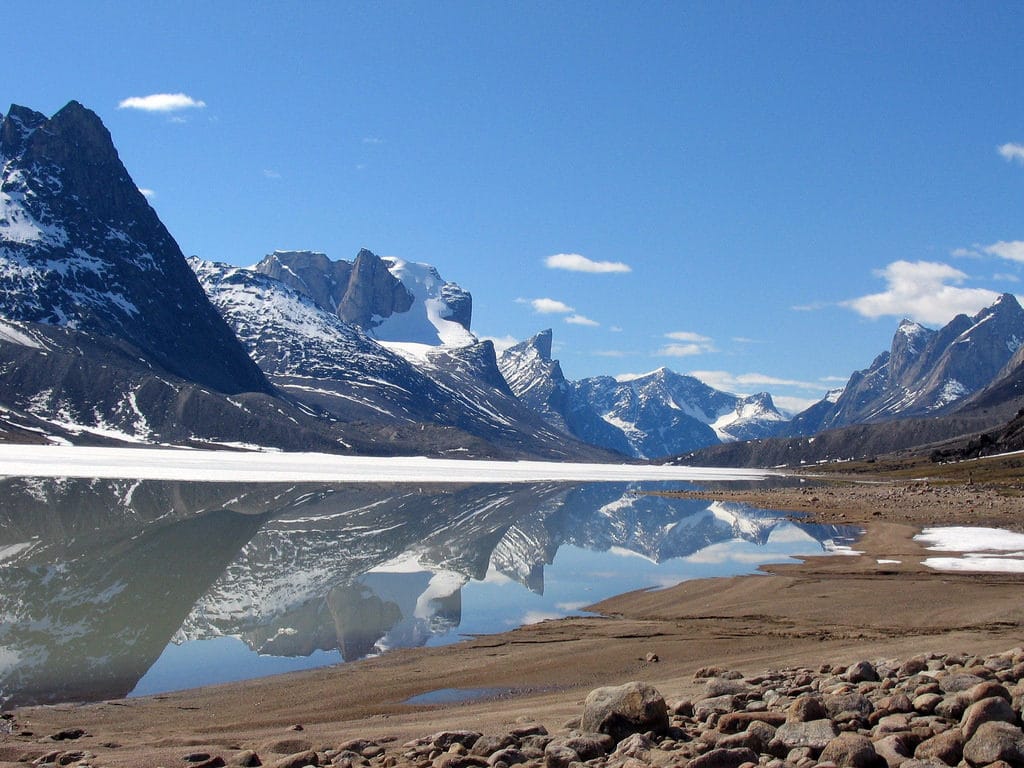 Have you ever heard of Baffin Island? We didn't think so. Surprisingly, it's not remote like Borneo or Madagascar. On the contrary, this island sits just off the coast of its motherland, Canada. As the fifth-largest island in the world, it still has much to offer those who visit its shores. As one of an estimated thirty-thousand islands off the eastern shore of Georgia Bay, its is also part of the world's largest freshwater archipelago. 
Why visit? Stretching from the eastern and high arctic islands all the way down to the thick forests of James Bay, the island offers an incredible amount of biodiversity. On the island alone, there are four Nunavut national parks and unparalleled opportunities to see stunning wildlife. If that doesn't make you want to race and book a trip now, maybe exploring the otherworldly, stunning peaks of Mount Asgard and Mount Thor will. From the top of Mount Thor down, is earth's greatest vertical drop.
6. Sumatra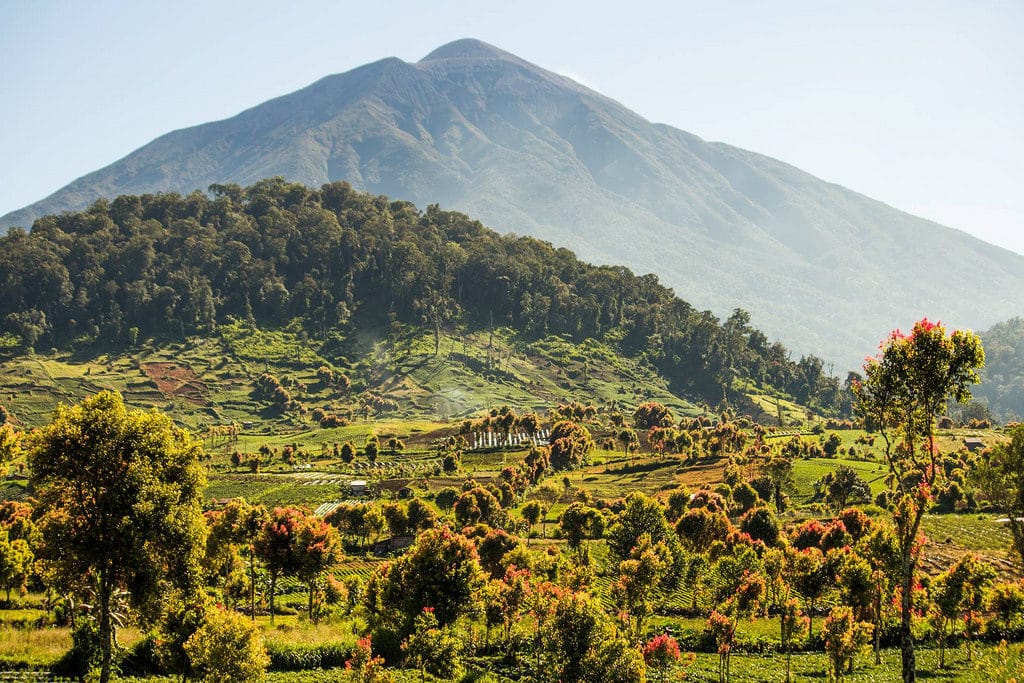 Few islands have an allure like the untamed beauty of Sumatra. An island of unparalleled beauty, it teems with life and power. Volcanic eruptions, earthquakes, and tsunamis are typical here. Steaming volcanoes bubble over with steam and hot lava, creating dense clouds in the island region. Orangutans, tigers, rhinos, and elephants walk through tangled forests. Down by the sea, you'll find picturesque beaches so serene, you'll forget anything else on the island existed. 
Here, the people are as diverse as the land. A flavorful mix of culture, you'll find devout Muslims in Aceh, Batak Christians near Danau Toba, and matrilineal Minangkabau in Padang. All share a fear, love, and awe of their wild island home.
Why Visit the Largest Islands in the World?
You'll need a good amount to explore any of these lands. But the largest islands in the world present an incredible opportunity to experience some of the most rich cultures and biodiversity. From Greenland's glaciers, to Baffin Island's mountains, to Sumatra's stunning and dangerous beauty, the people, land, and sights are unparalleled. If you consider yourself an avid traveler, grab a pen and paper and add these islands to your must-see list.
What are some of the favorite places you've visited? Are there any off-the-grid islands you fell in love with on your travels. Wherever you've been, we want to know! Write us a message in the comment section below.
Related Article: The Ultimate Guide for Exploring All of the Balearic Islands