Find out ten free things to do in Orlando during your trip.
When you think of Orlando, Florida, you might consider visiting Disney World as the number one thing to do. However, Orlando has countless other fun attractions and activities for tourists to see and accomplish during their vacation. Instead of packing a bag to Disney World, pick an activity from our list below. We've found ten exciting, free things to do in Orlando, so read ahead to plan your Florida vacation this year.
1. Explore Universal City Walk
While Universal City Walk remains an extension of Universal Orlando Resort, entering the area doesn't cost a thing. The entertainment complex comprises over 30 acres of cool attractions for visitors to explore. Throughout this area, you can find restaurants, bars, nightclubs, and other places to visit. Those who want to find exciting, free things to do in Orlando should head to this spot.
Though you'll have to pay money at places like bars and nightclubs, the Universal City Walk offers many free activities. Countless tourists and Orlando regulars will dance to music played by DJs, while kids can enjoy a splash area. Visitors coming after six at night will also have access to free parking. Travelers staying at specific hotels will additionally have access to a free water taxi to the City Walk. Every age group will find something they like when they come to the Universal City Walk.
2. Hike along West Orange Trail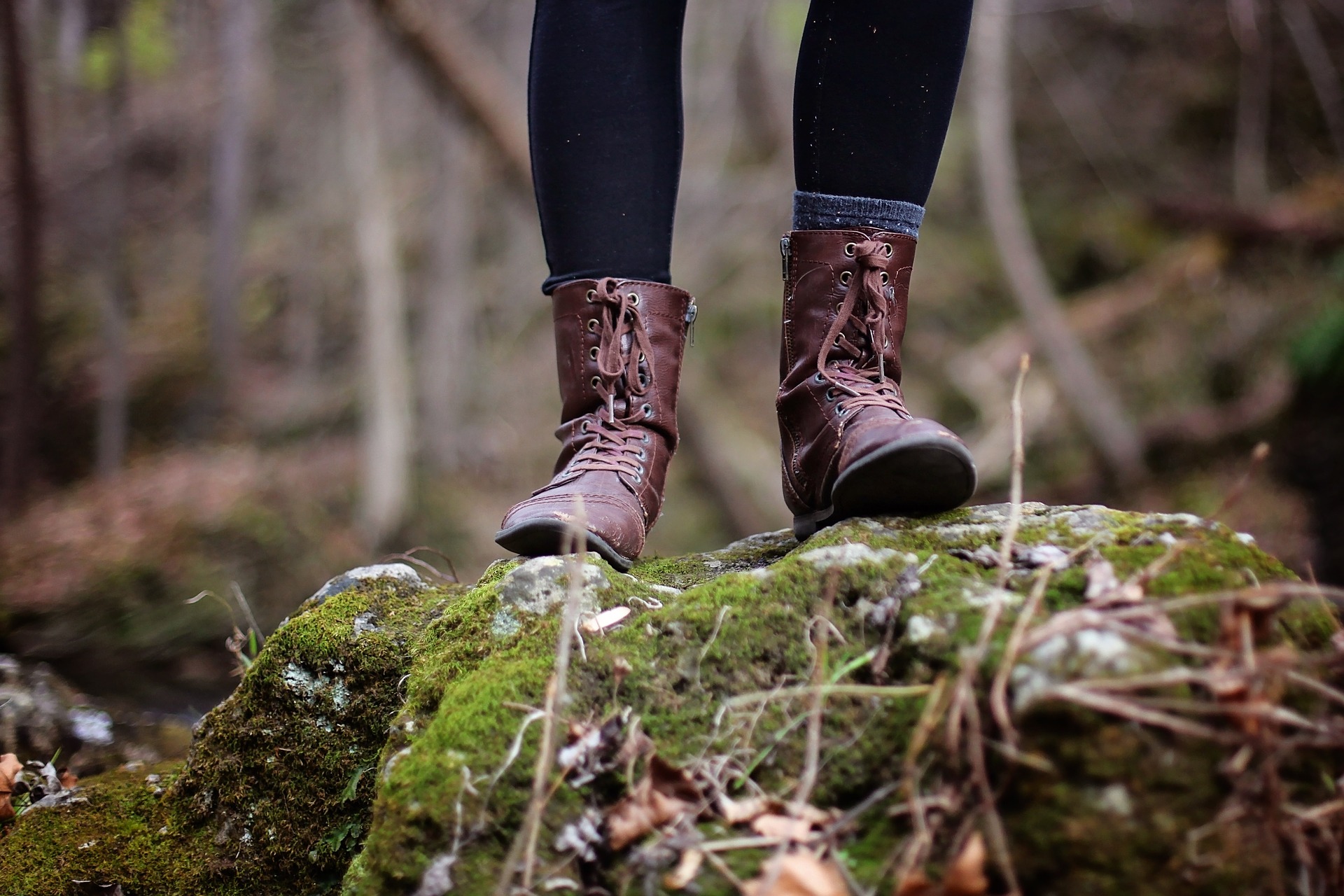 Travelers who want free things to do in Orlando that involve exercise should check out West Orange Trail. Here, tourists can explore Orlando's outdoors environment while getting to hike or bike for hours. The trail may be found 30 minutes away from downtown Orlando, so heading there remains super easy. You can break a sweat and discover what Orlando looks like away from its busy city center.
West Orange Trail contains over 20 miles of paved trail, letting tourists ride or hike for a long time. Travelers may also find playground equipment along the way, which means children can find something they like to do here. If you want to ride bikes, but didn't bring any along, don't worry. The West Orange Bikes & Blades Company offers bike rentals to tourists throughout the year. Enjoy the fresh air and warm breezes as you bike along this Orlando trail.
3. Picnic in Kraft Azalea Garden
The best free things to do in Orlando involve getting a chance to appreciate the city's charming appearance. At Kraft Azalea Garden, Orlando residents frequently bring an afternoon meal to share on the grass. You can save money by packing your own lunch or dinner and taking it along. Or, visit a nearby restaurant and order some food to go. Either way, you can appreciate the lush garden while taking in Orlando's environment and warm weather.
Kraft Azalea Garden can be found on the shores of Lake Maitland, a short drive away from downtown Orlando. The quiet spot doesn't grow too crowded, making it an ideal location for couples on a date. Families will also love bringing young ones here for a relaxing few hours. Kids can run around and burn off some steam, while parents sit back and enjoy the fresh air.
4. Walk down historic Church Street
Credit: Wikimedia Commons
Interested in learning about history? Orlando contains a rich background, with many historic sites found around the area. If you want to take a journey through the past, consider traveling to Church Street. The historic section of the city remains home to some beautiful houses and structures from the past. Walking down this street represents one of the top free things to do in Orlando.
Along Church Street, tourists may get a chance to see some of the oldest buildings in America. The neighborhoods appear quaint and pretty, looking more charming than the city's modern structures. Near Wall Street Plaza, the area frequently hosts live concerts, so make sure to look out for a free show. When you get tired of walking, step inside one of the many restaurants or bars that line the region. Depending on the time of year or day, you can find food and drink specials available at the dining spots.
5. Sip on delicious wines offered by Lakeridge Winery & Vineyards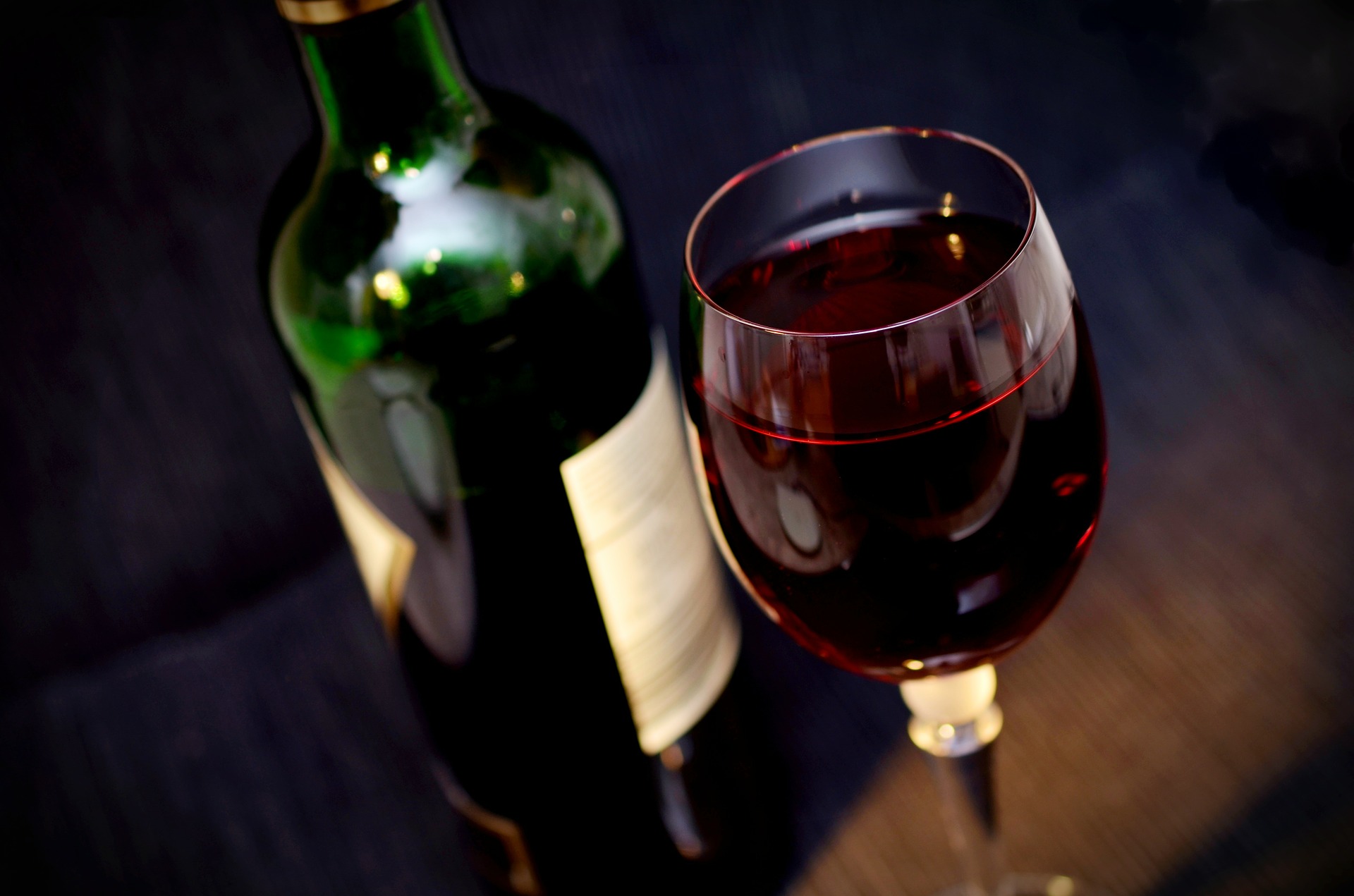 Wine-loving travelers probably enjoy visiting vineyards and wineries more than the average tourist. Those who prize the grape-based beverage may want to visit Lakeridge Winery & Vineyards in Orlando. This location lets travelers try all kinds of wine produced onsite, with tours and tastings offered daily. Festivals and other events occur at this site throughout the year and remain free to attend.
The tasty local wine produced at Lakeridge Winery gives the site its reputation as a top spot for wine lovers. Take a thirty-minute drive or so to this location and enjoy tours of the grounds. Travelers searching for free things to do in Orlando should head to this destination. You may have to pay for any wine you want to buy, but exploring the estate doesn't cost money.
6. Appreciate stunning artworks at the Cornell Fine Arts Museum
A visit to any new location wouldn't be complete without first checking out a museum or two. If you're fascinated by art, head to the Cornell Fine Arts Museum. This Orlando attraction contains a vast array of artworks produced by famous artists from around the world. You'll get to enjoy learning about the people who've crafted stunning works while also appreciating the beautiful pieces. Those hoping to find enriching, free things to do in Orlando will want to visit this museum.
Travelers with an appreciation for the arts may find the Cornell Fine Arts Museum the ideal place to visit. Exhibitions rotate seasonally and you can admire works by established and emerging artists year-round. The permanent collection, with selections on view at the museum and The Alfond Inn, remains one of the best in the entire state of Florida. Visitors get to check out the art for free, and you can even get a guided tour without a fee.
7. Try the various foods sold at the Orlando Farmers Market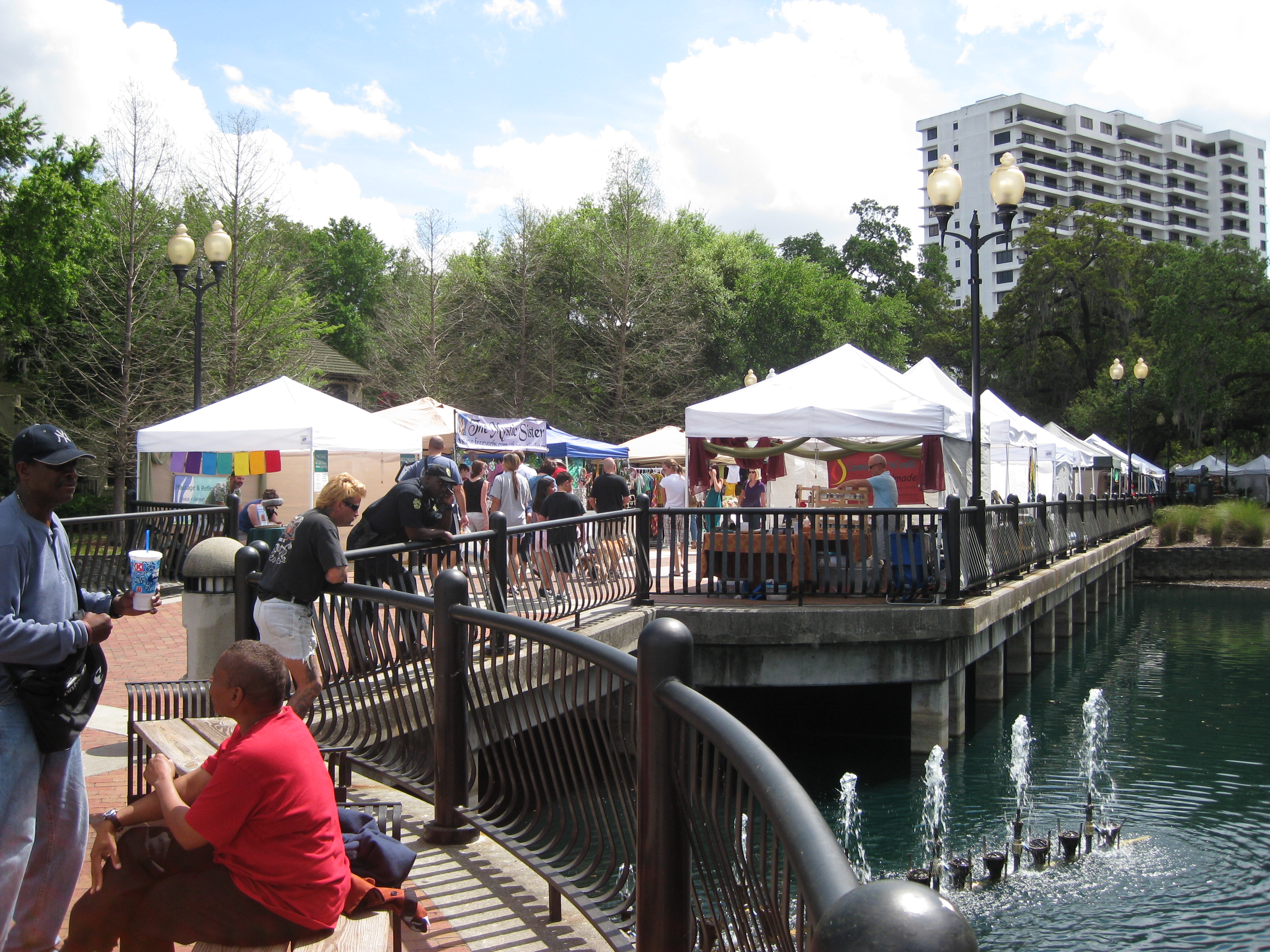 Credit: Benjamin Thompson
Travelers who consider themselves foodies will definitely want to explore the food scene in Orlando. One of the best free things to do in Orlando includes visiting the Orlando Farmers Market. When you come to this cool venue, you'll get to try a host of different foods and drinks. Various vendors set up shop in Lake Eola Park, a beautiful outdoors setting in the city of Orlando. If you're interested in free things to do in Orlando on a Sunday, consider the farmers market.
Step away from the hubbub of downtown Orlando by entering Lake Eola Park on a Sunday afternoon. There, you'll find the Orlando Farmers Market in full swing. Fresh produce grown locally as well as decorative plants may be purchased from vendors. You could also purchase handmade jewelry, crafts, and pottery, crafted by talented local artists. If you're a traveler who loves dogs, this event will be ideal for you, as the market remains pet-friendly.
8. Embark on a mysterious nighttime tour of Greenwood Cemetery
Are you interested in learning more about the past? Why not take a walk through a historically rich location by visiting the Greenwood Cemetery? The cemetery comprises over 100 acres of gorgeous grounds and sculptures to admire. Countless famous figures from Orlando's history remain buried here. Those travelers who visit Orlando during the fall may also appreciate the spookier setting as Halloween approaches.
During certain times of year, Orlando hosts Moonlight Walking Tours of the cemetery. If you're not in Orlando on these occasions, never fear. You can easily take a stroll by yourself, though try not to get spooked. Travelers with an interest in history will especially love seeing the famous figures who've been laid to rest here. Despite a slightly creepy atmosphere, the cemetery remains a beautiful place to visit when in Orlando.
9. Find new perspectives from inside the ICON Orlando
Credit: Flickr
Sometimes, travelers need to step away from busy city streets to gain a new appreciation of their surroundings. With the ICON Orlando, you can admire Orlando and its unique landmarks. This amazing structure stands 400 feet tall and allows visitors to appreciate the design from below. You can look up at the ICON and obtain a different perspective of your visit to the city. Accordingly, those searching for exciting, free things to do in Orlando should look no further.
Kids and adults will find taking a ride inside the ICON Orlando a fun activity. Yet, visitors should note that they will have to pay for tickets to ride the ICON. However, the lawn out front provides the perfect place to have a picnic. At night, the observation wheel appears illuminated by vibrant colors, making it a gorgeous sight to see. You won't want to miss out on visiting this awesome Orlando attraction.
10. Stroll along the sands on Cocoa Beach
Credit: Flickr
When you consider vacationing to Florida, your top list of places to visit might include the beach. Since Orlando is found in central Florida, places like South Beach remain quite a distance away. However, Cocoa Beach can be found about an hour's drive outside of the city. Here, visitors may walk along soft sand and swim in the warm ocean water.
One of the top free things to do in Orlando involves heading to the beach. Cocoa Beach remains a top spot, with massive picnic pavilions and tables for tourists to enjoy homemade meals. Walkways provide a place for you to explore the environment, while outdoor showers help you clean off after sandy adventures. While this beach may be a popular spot for Orlando residents and travelers, the area doesn't get too crowded. You'll always have a spot to park a car too, as the beach has a massive parking lot.
Discover the many free things to do in Orlando.
Orlando remains one of the most popular vacation destinations for travelers across the world. While Disney World might seem like your first option while in Orlando, you can find countless other attractions here. From surrounding yourself in natural environments to visiting historic sites, every traveler can find something amazing to accomplish in Orlando. We hope our list of ten free things to do in Orlando gives you some much-needed travel inspiration.
Related Article: 17 Best Things to Do in Savannah, Georgia