Here, history is well preserved. The best things to do in Savannah involve culture, character, and a whole lot of discovery.
Antebellum mansions, spacious avenues, & magnolia trees lie around every turn. Do you know anything about this city's historic layout? Back in 1733, the Oglethorpe plan laid out the beautiful plan for public squares and residential blocks. Four blocks were specifically laid out for churches, schools, and other institutions. Among them, you'll find some of the best things to do in Savannah. Georgia's oldest city offers so much to be explored.
The line separating the trust from residential has been blurred for centuries now. Over the years, wards have been added to the existing structures. While the city's newer parts did away with the Oglethorpe plan, the touristy parts still adhere to the old layout.
There's something undeniably charming about this little town. If you want to find a little park for a picnic, you don't have to walk far. Greenery surrounds you from all ends. One of our favorite places to wander is Forsyth Park, a 30-acre space with an enormous fountain at the center. Walk beyond the iconic squares to find industrial chic neighborhoods. Old warehouses have been converted into small boutique hotels overlooking the Savannah River.
Our Picks for the Best Things to Do in Savannah, Georgia
1. Take a Walk in Forsyth Park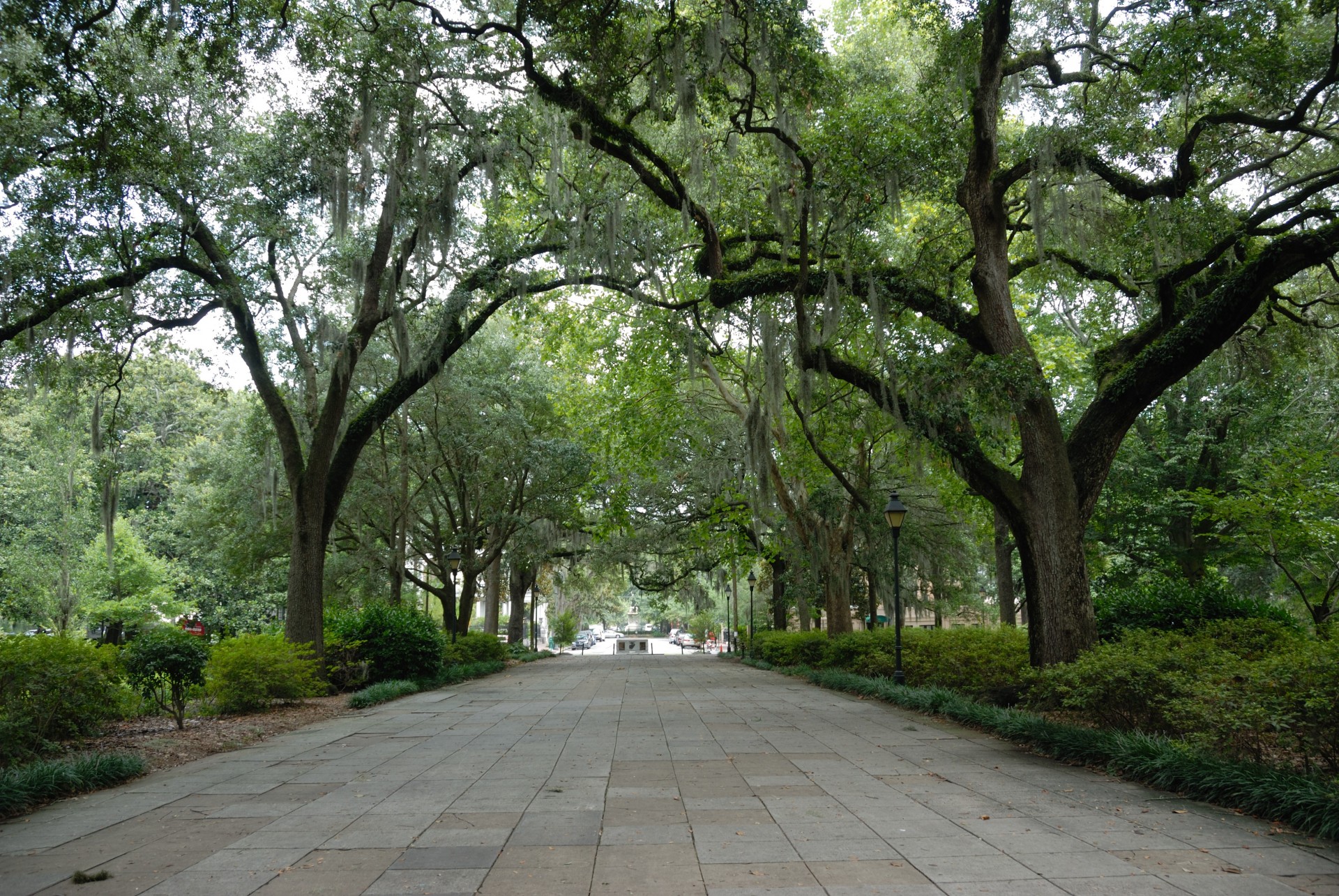 Okay, we have to admit it. Savannah is one of the South's most Instagrammable cities as is. Add in the beauty of Forsyth Park and it's just not fair to all the neighboring towns. This beautiful lush landscape spans over 30 acres, offering a wooded escape of trees, gorgeous flowers, and thick foliage.
Stop by on the weekend; there's almost always something going on. From open-air concerts to the farmer's market on Sunday, you'll find something fun to explore. Taking a walk in Forsyth Park is one of the best things to do in Savannah. It's a great place for an early morning run, late evening stroll, or a post up for hours and do nothing kind of picnic spot.
2. Do the Touristy Thing and Go on a Trolley Tour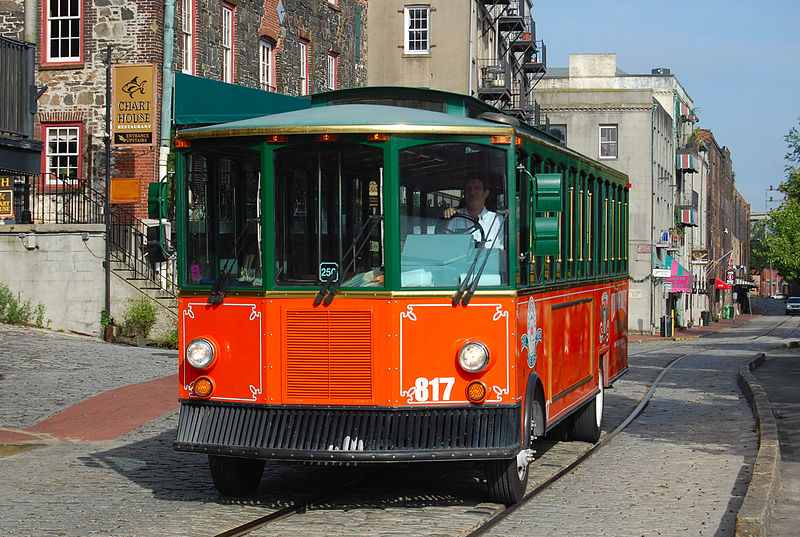 You've got to play tourist at least once, right? Even as seasoned travelers, we still think going on a trolley tour is one of the best things to do in Savannah. For travelers who just have a few days to explore, this is a good option. You can cover a lot more pavement.
This trolley runs over a 22-acre span, showing off some of the city's most famous landmarks. A few of the top sites include the Temple Mickve Israel, Sorrel Weed House, and Mansion of Forsyth Park. Hop on or hop off wherever you would like. The best part is there will always be another trolley waiting there to pick you up. They swing around their stops every fifteen minutes or so. Take some old-timey pictures, soak up the sights, and have a great time.
3. Go Shopping at the City Market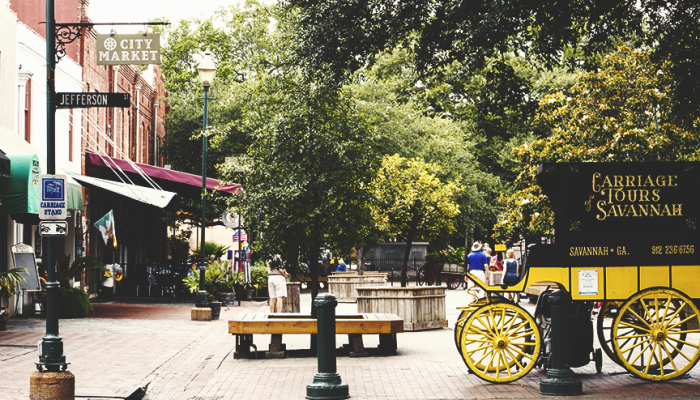 Credit: Savannah.com
Looking for some more of the best things to do in Savannah? Come and enjoy four blocks of open-air shopping. It's all within an easy reach of downtown too. Framed by refurbished warehouses, this square offers plenty of opportunities for shopping, dining, and enjoying art. There's plenty of outdoor concerts here too; it's a great spot for sitting and people watching. Keep in mind though that there are a few bars in the area, so the evenings can get a little loud. And here's another fair warning. There's no guarantee that you can go without leaving with an armful of goods.
4. Swing by the Owens-Thomas House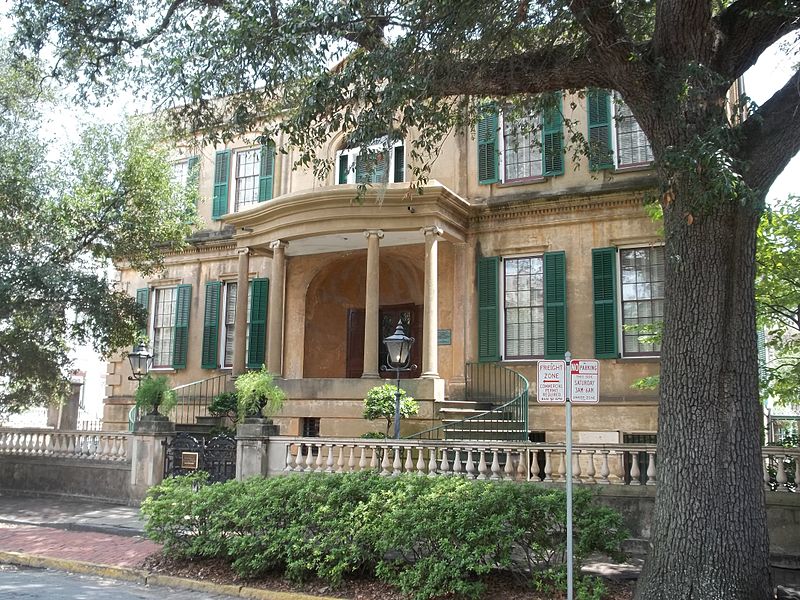 Architecture gurus, try and curb your excitement. Even if you're not, you can still appreciate the aesthetic of this well-appointed building. Blending a little bit of luxury and history, this house is a great example of what the English Regency style looks like. The Owens-Thomas House was built in 1819 and large enough to take up an entire block.
Did we mention that the Owens -Thomas house has quite the backstory? It was designed by an English architect, constructed by a merchant from Bermuda, and eventually purchased by a member of Congress. While you are there, you should also check out the carriage house and parterre garden on the same block in Savannah, and one of the earliest intact slave quarters. It is important to both acknowledge and strive to distance our future history from the dark parts of our country's past.
5. Get Some Culture at the Telfair Museum of Art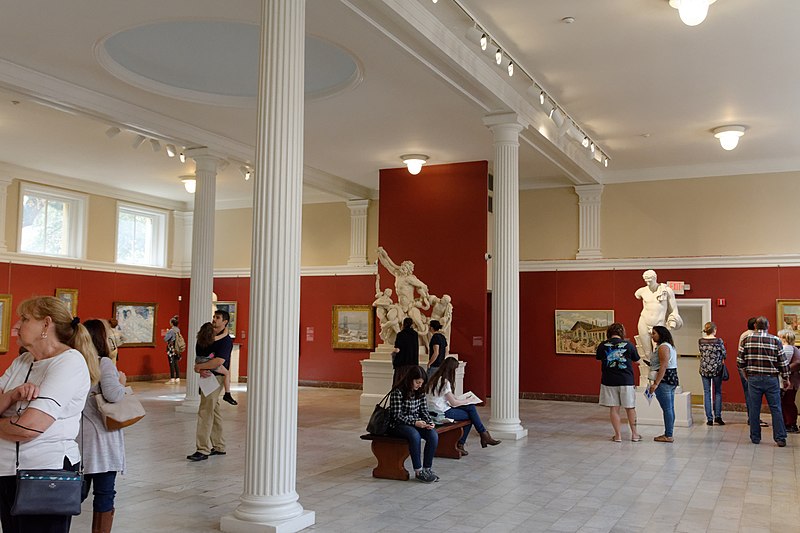 Housed inside of a classical mansion, the Telfair stands as the oldest museum of art in the south. Here, three centuries of history, art, and architecture come together in one grand form. The Telfair Museum of Art got its start in 1833 when the prominent local philanthropist Mary Telfair gave her home and possessions to the Georgia Historical Society as a museum.
Today, it is divided into three sections: the Telfair Academy, Owens-Thomas House & Slave Quarters, two National Historic Landmark sites from the 19th century, and the Jepson Center for the Arts. Each of the three buildings serves a unique purpose in its relation to the whole. All in all, they illustrate the continuation of art and history woven throughout the city's culture. Of all the best things to do in Savannah, visiting the Telfair Museum of Art should be at the top of your list.
6. Sign up for a Tour of the Cathedral of St. John the Baptist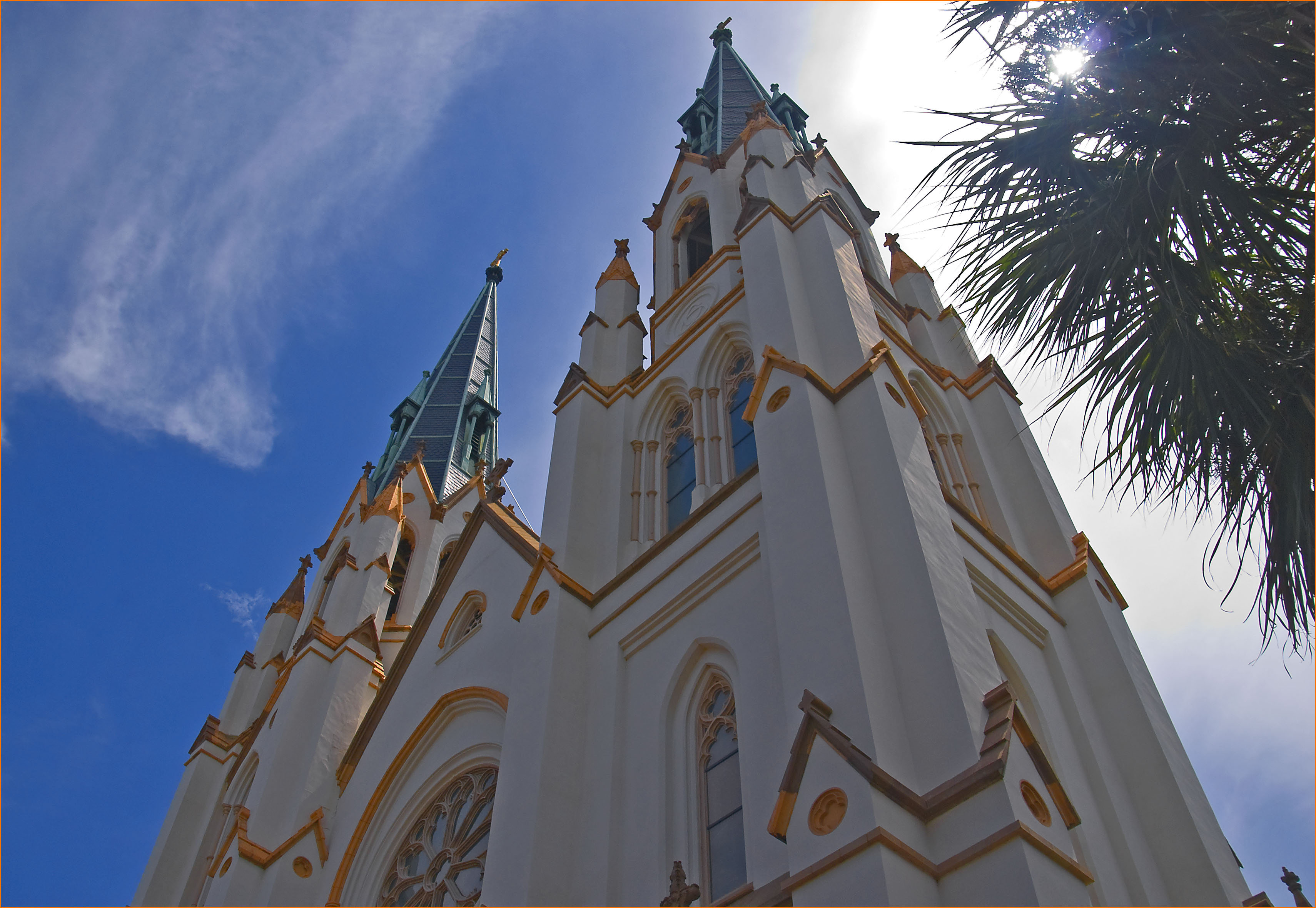 As the city's most impressive building, it's safe to say the Cathedral of St. John the Baptist is awe-inspiring. Tall spires reach into the clouds and beautifully-designed stained glass windows catch the perfect glow from the morning's first light. Whether you are coming to attend mass or go on a tour, you'll really walk away learning something. That's why we added this visit to our list of the best things to do in Savannah.
Tours are available from 9:00-11:45 a.m. and 12:45-5 p.m. Monday through Saturday. And get this… admission is only $2. Built in 1876, the cathedral stood strong until a fire ravaged its structure in 1898. But the city of Savannah and its people proved their resilience. In just two years, the cathedral was rebuilt. Today, it stands as a strong reminder of the importance of faith in the local community. As one of the top historic sites to visit in the state, it hosts hundreds of thousands of visitors every year.
7. Treat Yourself to a Show at the Historic Savannah Theatre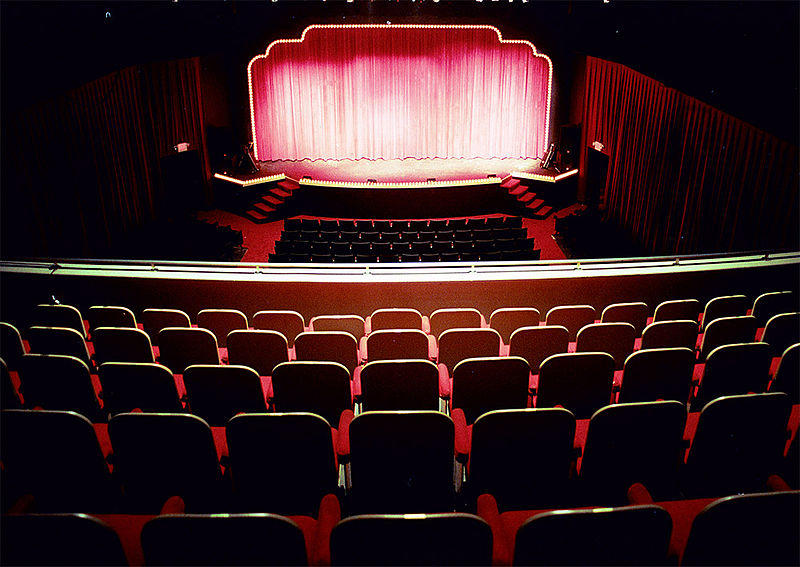 We told you this city is full of history. One of the best things to do in Savannah is to catch a show at the historic namesake theatre. Ever since 1818, it's been making locals and travelers alike happy with its nightly shows. Today, it's the heart and soul of Chippewa Square and an integral part of local nightlife and entertainment. Just outside, you will find the bench where several scenes from Forrest Gump were shot. As you may imagine, this is a largely popular spot for photo ops.
8. Marvel at the Beauty of Wormsloe Historic Site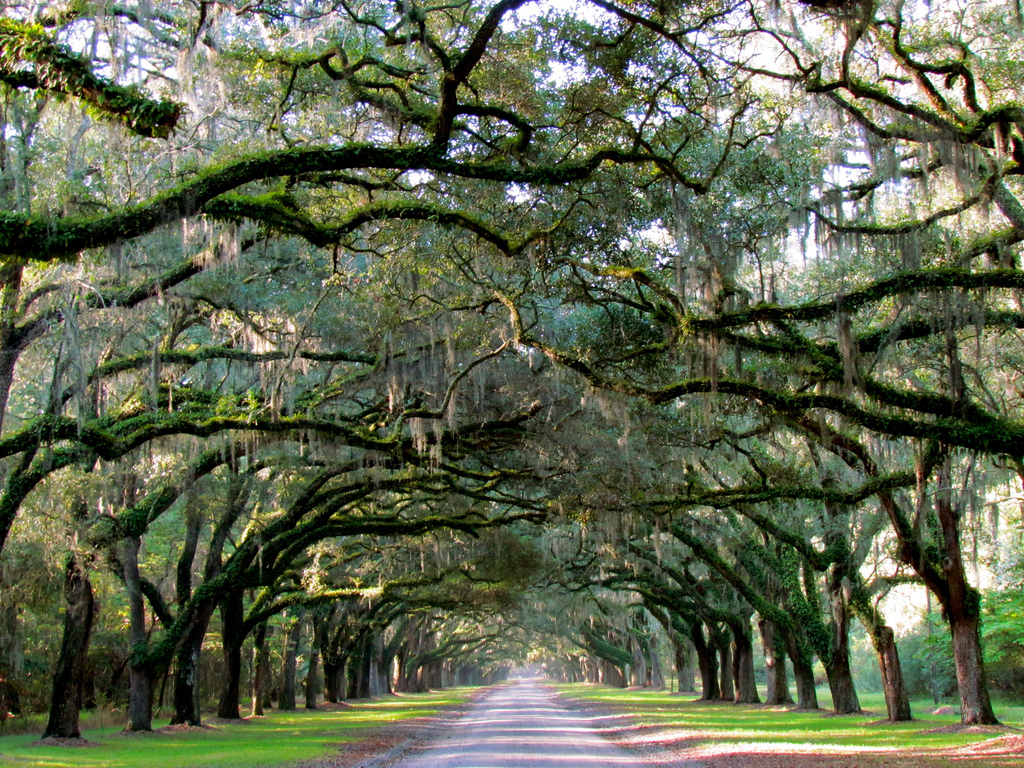 This is the quintessential Savannah, Georgia photo. Strong oak trees cast their shadow over a characteristically wide line. Moss overhangs swing in the gentle breeze. Wormsloe Historic Site includes all the towering trees and drama of nature you could ever want within the city. Like a giant tunnel, it forms a pathway to Wormsloe, a colonial estate and the oldest standing structure in the area.
Visiting Wormsloe is one of the best things to do in Savannah. If you're lucky enough to visit during one of their events, you just might see some costumed actors roaming the grounds. Make sure to see the museum while you're there to browse artifacts and hike the nature trail winding through the property too. Should you be interested in taking a guided tour, you can catch one at 9:30, 11, 11:30, and 3 every day.
9. Stroll Down the Savannah Waterfront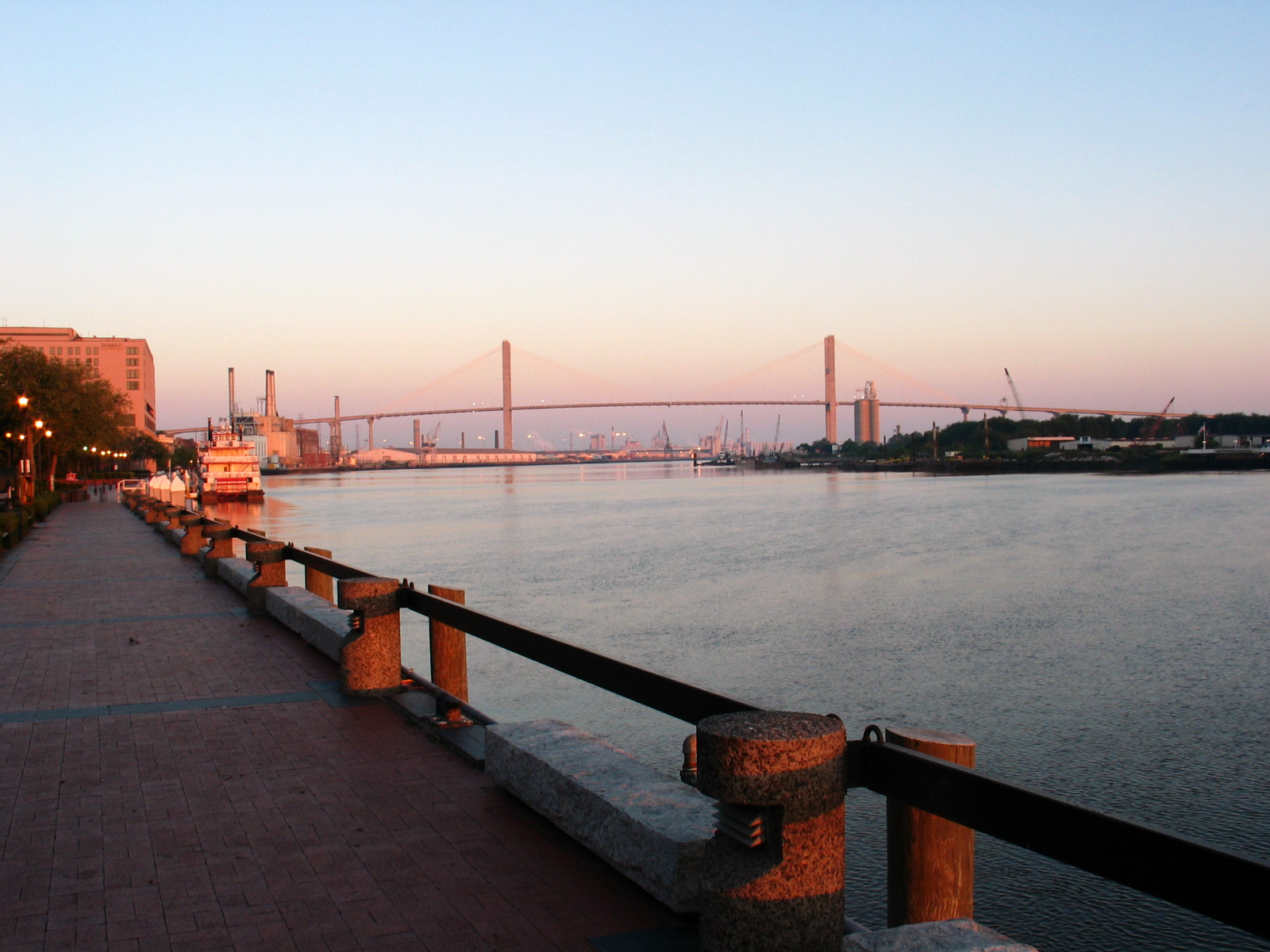 Have you heard of Savannah's waterfront? River Street was once a bustling warehouse row for the cotton industry. Well, that is until it was abandoned for decades following an outbreak of the yellow fever. It wasn't until the 1960s that it was rediscovered and put back into use. Walk the iconic cobblestone streets and dozens of flourishing businesses. Today, even among the locals, strolling along the waterfront is one of the best things to do in Savannah. Whether you're looking to shop, dine, grab some drinks, or browse art galleries, you will find everything right here.
10. Pay a Visit to the Bonaventure Cemetery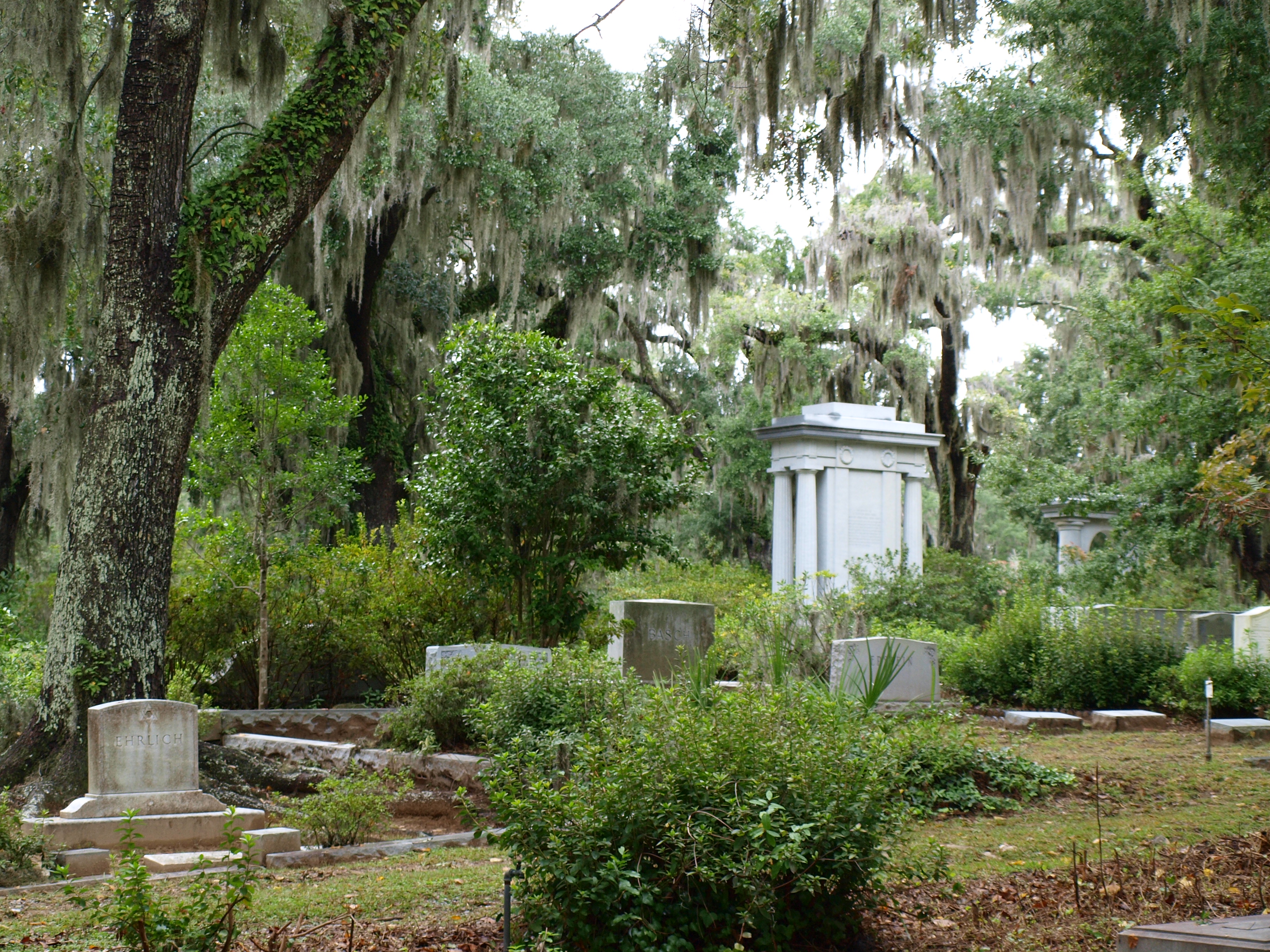 While this isn't a nod to Savannah's grand architecture, seeing the Bonaventure Cemetery is still one of the best things to do in Savannah. You'll find it perched atop the bluffs above the Wilmington River. You might recognize it from the set of the film Midnight in the Garden of Good & Evil. This 100-acre plot of land is the resting place for generations of Georgians. As you walk among history, graves are shaded by massive oak trees dripping with Spanish moss. Walking the grounds on a humid night, you'll find this place is peaceful, melancholy, and in the right light, a little spooky too.
11. Stop by the Old Fort Jackson Historic Site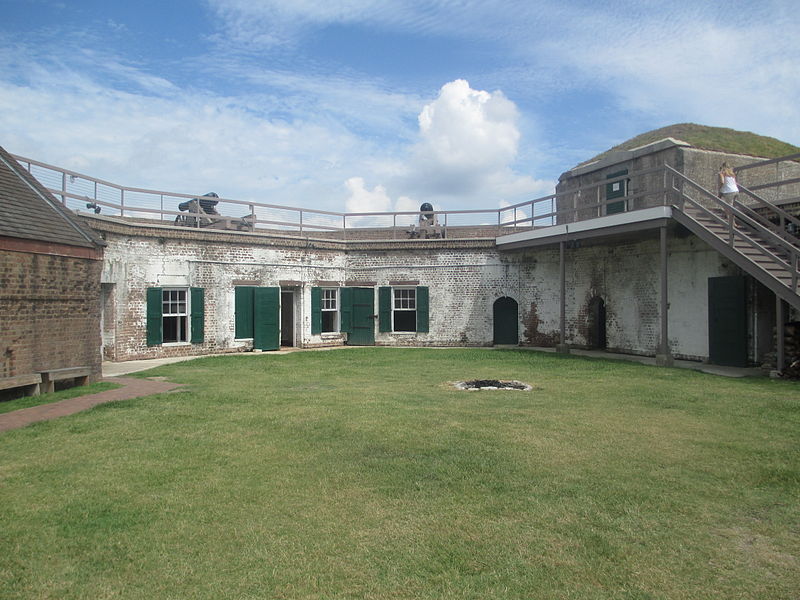 Come and see the state's oldest standing brick fort. The Old Fort Jackson Historic Site has been a point of Georgia pride ever since 1808. Every year, some 50,000 visitors come to experience a little slice of southern history and marvel at its architecture. After all, it's one of the best things to do in Savannah. The fort received its name in memory of a Georgia governor who freed the city from British rule.
At the time, this was one of the strongest fortifications in the entire country. Built from earth, it was cased in brick and then covered with a wooden platform. In the War of 1812, additional renovations were made. It still retains every element of its historic grandeur. If you'd like, you can take a self-guided tour or enjoy views of the Savannah River at the very top. Psst. Here's a tip: If you hang around long enough, you can hear the cannon shot.
12. Sample Some Flights at Coastal Empire Beer Co.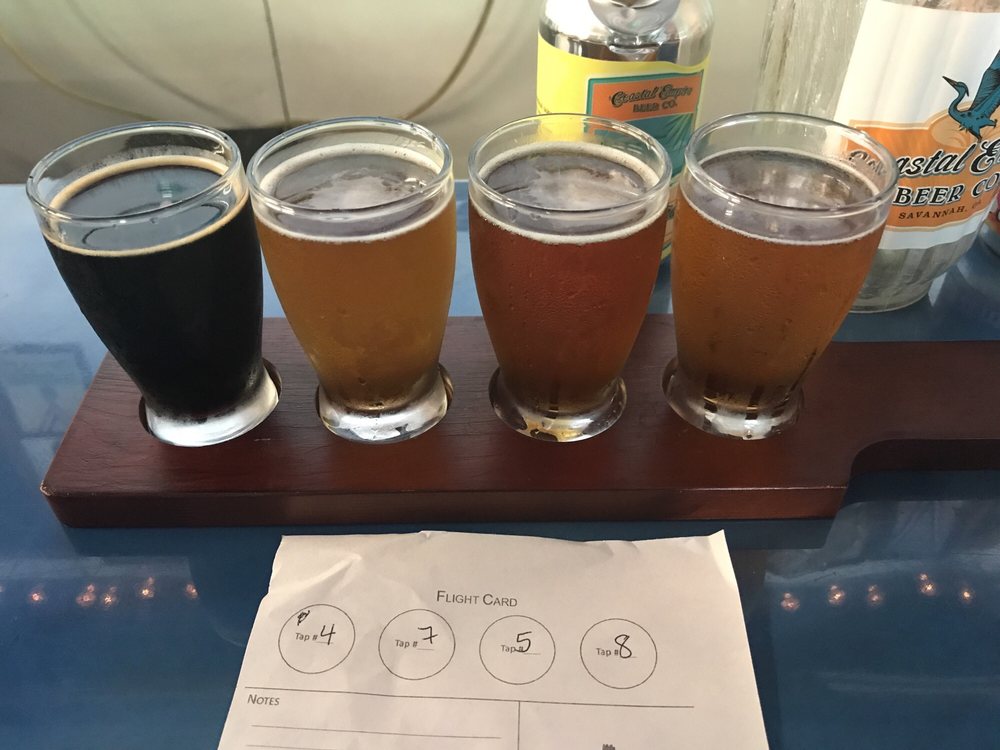 After all this roaming around, you've earned yourself a good drink. Luckily for you, all the options await at Coastal Empire Beer Co. A favorite joint among the locals, Coastal has been winning awards and a strong fan base ever since they opened in 2011. Tours are very affordable and you get to sample some great brews.
Another fun option can be found over in the tap room. One of the most popular drinks on the menu is the Savannah Brown Ale. But you can also play around with other fun year-round offerings. Some of our favorite selections include the Tybee Island Blonde, Southern Delight, Coco Pina Gose, and Praline Amber Ale.
13. Spend an Afternoon at the University of Georgia Aquarium
You'll find the University of Georgia Aquarium located on Skidaway Island in Savannah. Offering the state's largest saltwater aquarium, you'll find sixteen tanks housing unique marine life. Most of these species can be found right off of the coast. If you want, you can visit the public touch tank to get up close with the critters. Here, you'll find some indigenous invertebrates like snails and crabs.
Besides the aquarium, the facility offers a host of other exhibits as well as an auditorium, teaching laboratories, and an art and computer lab. If you're traveling from out of town, you can take advantage of the dormitory and on-site dining. There are also picnic tables outside lining the bluff. So step outside and take a seat along the Skidaway River. We can't think of a more perfect place to enjoy lunch.
14. Go See the Mercer Williams House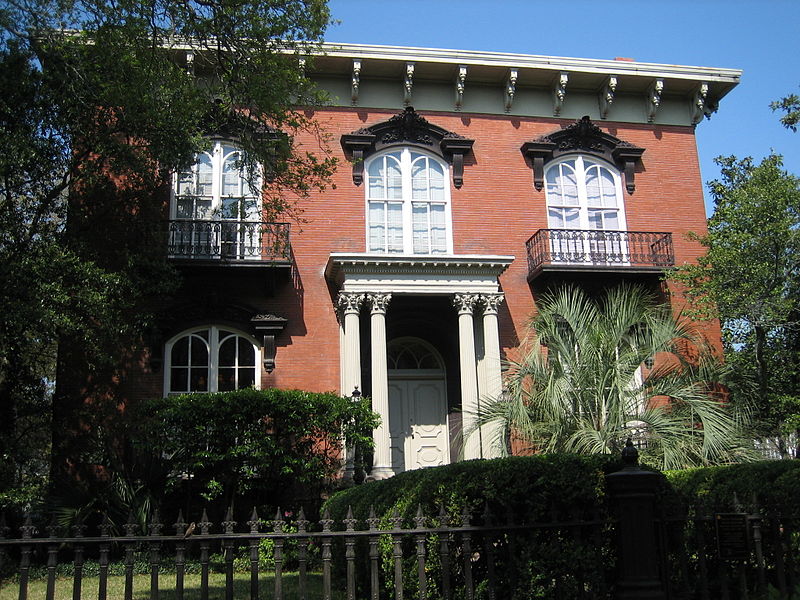 Literature fans, add visiting the Mercer Williams House to your list of the best things to do in Savannah. Did you know that this striking mansion was once home to the lyricist Johnny Mercer? But that's not all. Jim Williams from the text "Midnight in the Garden of Good and Evil" – an individual tried four times for the same crime lived there too. Explore this eerie house of mystery complete with furnishings dating back to the 1700s.
15. Snag Some Sweets at Leopold's
We don't care how old you are. You're never too old to snag some sweet treats over at Leopold's Ice Cream. This little shop has been serving up soft-serve portions of happiness in a cup ever since 1919. And while there will always be a line, it's more than worth the wait.
We'll bet anything you've never tasted such fresh flavors in your life. Each type of ice cream is made on site, using recipes that have been passed down for generations. If you could only settle on one flavor though…Might we recommend the Tutti-Frutti?
16. Take the Kids to the Ships of the Maritime Museum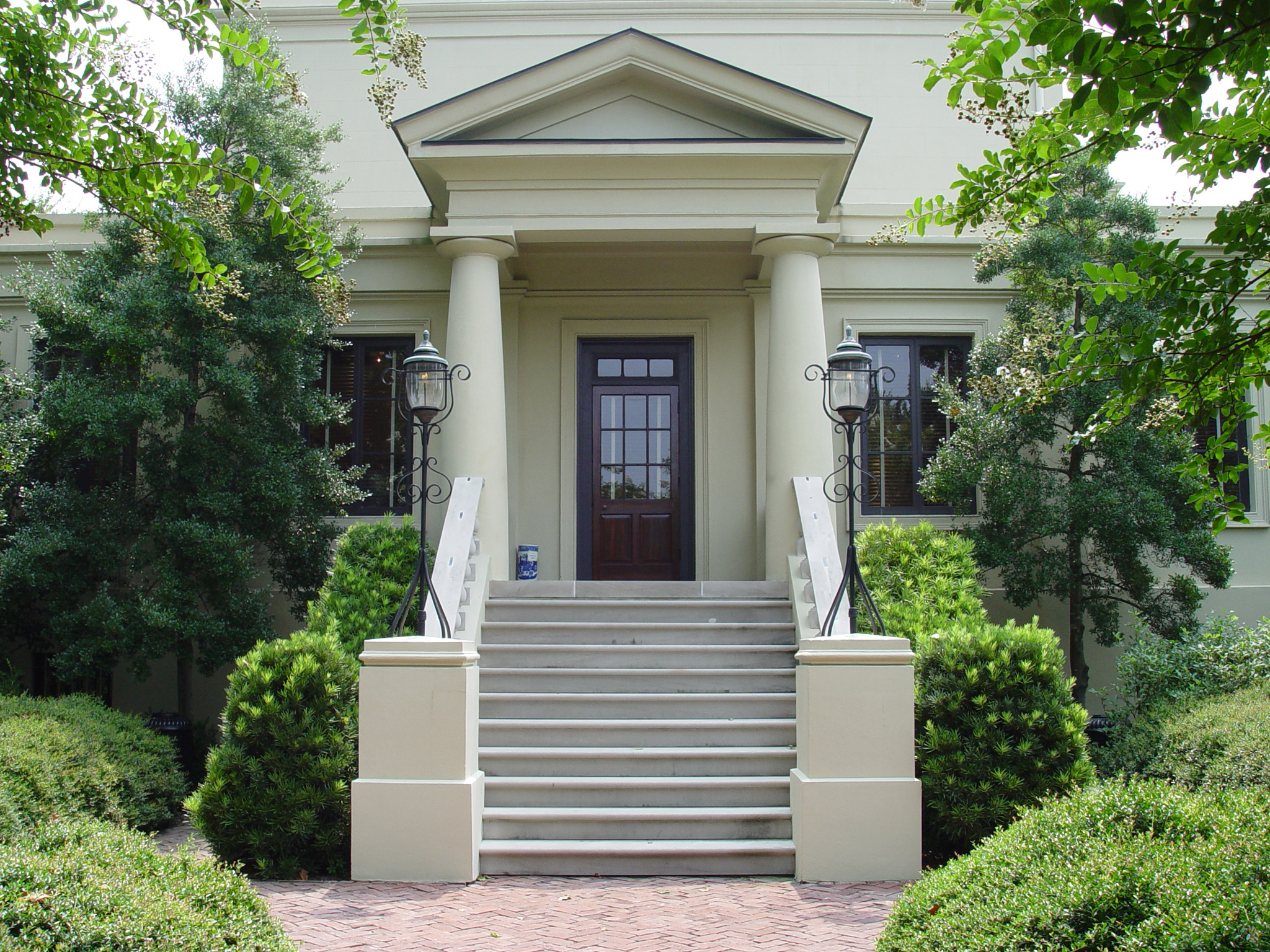 One of the best things to do in Savannah is to visit the Maritime Museum. If you're looking for a fun midday activity, this is a great place to take the kids. Here, you will find a diverse assortment of memorabilia from ships dating back to the 1700s and 1800s.
But that's not all. Guess where the museum is housed. It's inside of the home of the first man to successfully get his steamship to cross the ocean. And after you've got your fill looking at boat stuff, you can take a walk around one of the largest gardens in the city's historic district. Visiting the Maritime Museum is one of the best things to do in Savannah in our book.
17. Go Soak up Some Sun at North Beach (Tybee Island)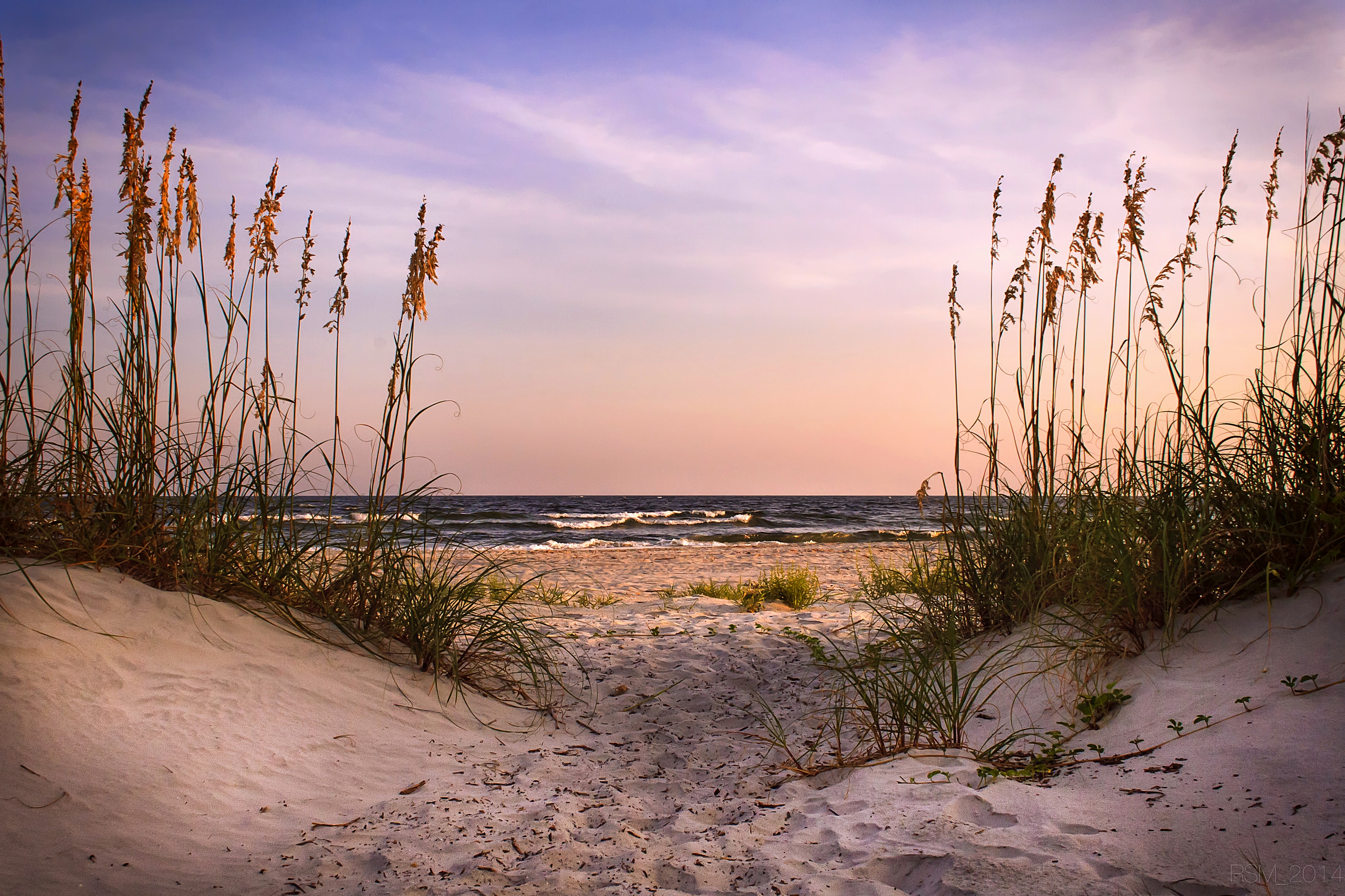 Just 30 minutes from the heart of downtown Savannah, you'll find the perfect spot for a little getaway. Whatever you want to do, we'll guarantee you'll find it here. Visitors enjoy activities including biking, kayaking, touring the historic forts or camping out on the island. And while there is plenty to do, the main attractions are simply the scenic mile-long sands that stretch along the Georgia coast. On Tybee Island, you will find three public beaches and two river beaches. Each offers a different experience to the curious traveler.
The most popular spot on Tybee is definitely South Beach. With gentle waves, warm water, and plenty of lifeguards, it's a great beach for families and light swimmers. If you're looking to surf, head on down past 19th Street where the waves are a bit bigger or make a catch off the pier. Last but not least, you'll also find some fun concerts and activities over at the pavilion. You'll find restrooms, places to grab a bite to eat, and some great soft serve ice cream here.
Book Your Trip and Check the Best Things to Do in Savannah off Your List
While exploring the top things to do in Savannah isn't at the front of most travelers minds, it should be. This city has such a unique, rich cultural history. Its traditions, trials, errors, and successes are memorialized in a tangible way. Explore old cobblestone streets, visit the resting place of the greats, and dive head first into this gem of the deep south.
From walking scenic city streets and parks to going on a foodie quest, spending the day at cultural centers and museums, or hitting up the beach, you'll never run out of things to do in Savannah. Whether you're traveling solo, with the family, or that special someone, the activities run a wide spectrum of interests. The only hard part about spending a vacation in this Georgia city is narrowing down what you want to see. Which one of the things on our list would you like to do the most?
Related Article: 7 Best Things to Do in St. Augustine, Florida