When it comes to finding the best San Diego dining, Little Italy restaurants are where it is at.
One of my favorite things about exploring a big city is checking out its cultural enclaves. I'm lucky enough to live pretty much right between Los Angeles and San Diego. So, I take a lot of day trips. For surf, beach, and sunsets, nothing beats America's finest city. One of the best things about it is the restaurant scene. And Little Italy restaurants are among the top on my list. Since it can be hard to narrow down where to go (especially if it's your first time visiting), I've made a list of my favorite spots. Let's explore the top places known for la dolce vita.
Here Are My Picks for the Top Little Italy Restaurants
1. Bencotto Italian Kitchen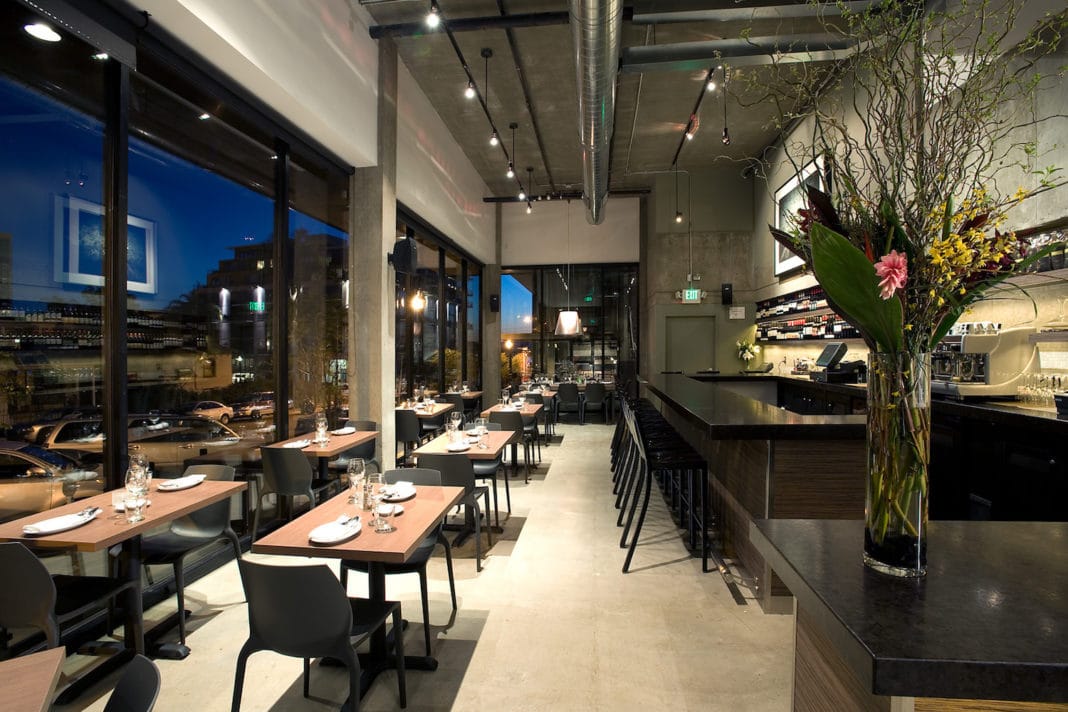 Credit: Bencotto
I love Bencotto Italian Kitchen. If you're looking for a trendy place with artisanal eats, this is one of my favorite Little Italy restaurants. Located in the new Q building, this gem offers both traditional cuisine and regional specialty dishes to share. Obviously, pasta is their signature dish.
You can order it either al dente or cooked to suit your preferences. Eight different sauces are offered too, so even if you're eating with someone picky, there is something for a wide variety of tastes. The customer service here is wonderful too. If you can't decide on what to order, ask the staff. You really can't go wrong with anything on the menu but why not pick the brain of someone who knows the food best?
2. Indigo Grill
Credit: Indigo Restaurant / Facebook
While this cuisine is in Little Italy, it doesn't serve up Italian eats. A funky, rustic space, Indigo Grill is famous for its flavorful Latin cuisine. It's worldly decor and warm ambiance create the perfect space to enjoy appetizers and drinks with friends. If you're looking for a sit down place, I love grabbing dinner here too. Share food and stories in a friendly space that is not only wheelchair accessible but pet-friendly. Want to know my favorite items off the menu? Let's just say you can't go wrong with the blackened shrimp tostada, tortilla soup, and chicken tinga.
3. Mimmo's Italian Village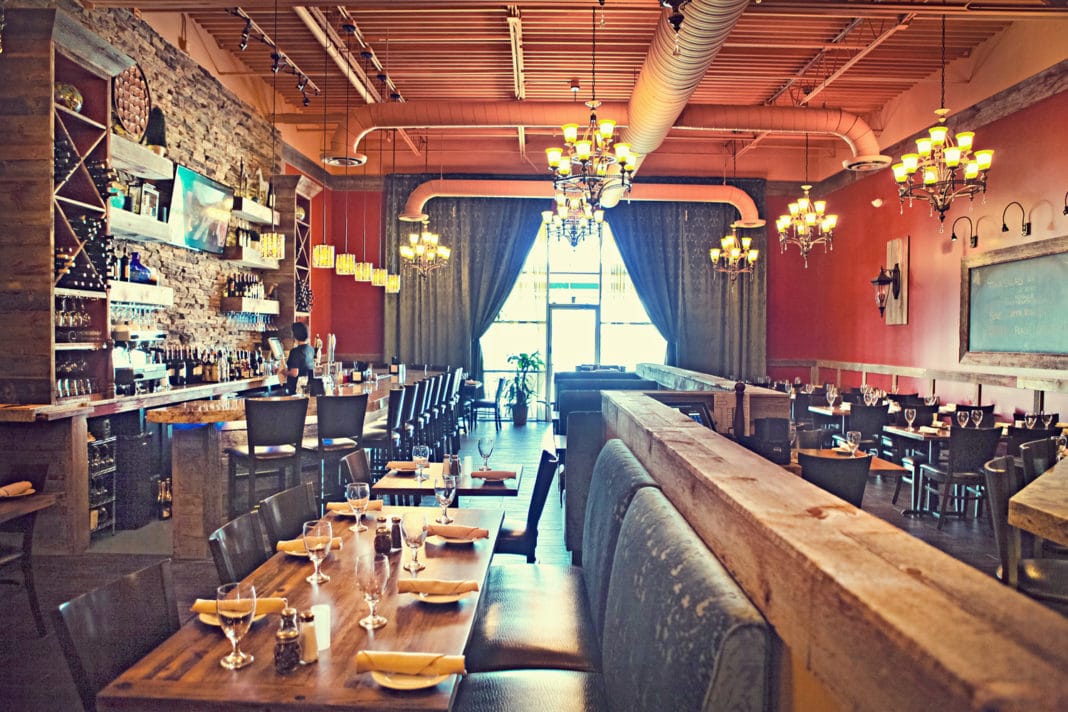 Credit: Mimmo's Italian Village
Classic and upbeat, this lovely eatery has delicious traditional Italian food, a wine bar, and a lovely outdoor patio space to enjoy it all. In 1969, it started off as the 'Italian Village,' serving as a deli, bakery, flower shop, and market. Today, customers come from near and far for the yummy Italian food, especially the meatball subs. Just remember that there is no table service until dinner. Everything is delicious – from the pastas to the bread, pizzas, and Italian wines. Travelers appreciate that Mimmo's offers gluten and wheat-free options too.
4. Ironside Fish & Oyster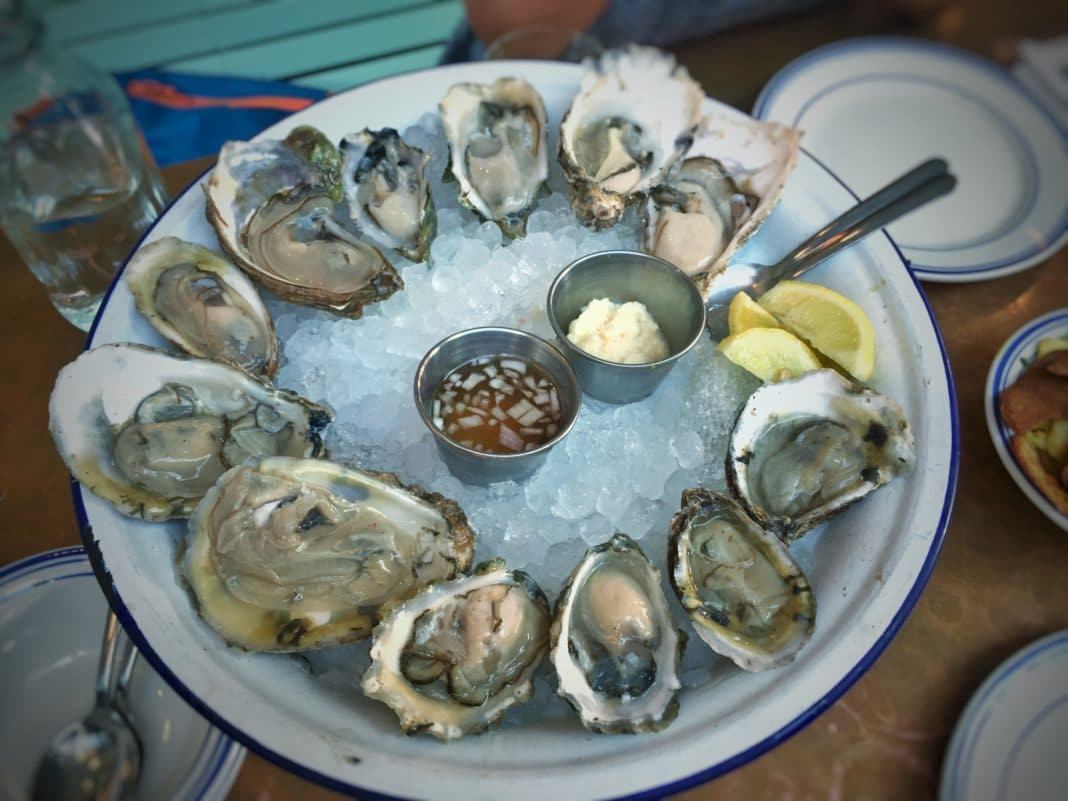 Credit: Flickr
Who doesn't want to enjoy seafood and cocktails in a chic, renovated warehouse? Ironside Fish & Oyster is one of the best Little Italy restaurants. This place is known among the locals for their mouth-watering eats and fun atmosphere courtesy of quirky, nautical accents. Here, you'll find a culture deeply ingrained in coastal communities spanning all the way from the Pacific Northwest to that of New England. This sweeping 4,500 square foot space is set right in the heart of Little Italy.
5. Monello
Credit: Monello
A sleek, authentic eatery Monello serves up some of the best gourmet pizza and street food among Little Italy restaurants. It's right next to Bencotto. Monello isn't about trends. It's about timelessness.
Perusing the menu, you will find some 25 kinds of different pasta available along with various kinds of cheese, a fun happy hour, and great brunch. Are you looking for the best time to go? I'd highly recommend brunch. You can't beat menu items like Nutella pancakes or eggs and bacon pizza.
Don't even get me started on their delicious bloody mary & prosecco mimosas. Everything on the menu is fantastic. It's no wonder that San Diego Magazine voted Monello as the best new restaurant in 2013, for the best pizza, and best happy hour. If you are looking for a good place for special occasions and events, they offer a modern space for rehearsal dinners, graduations, anniversary celebrations, and everything in between.
6. Burger Lounge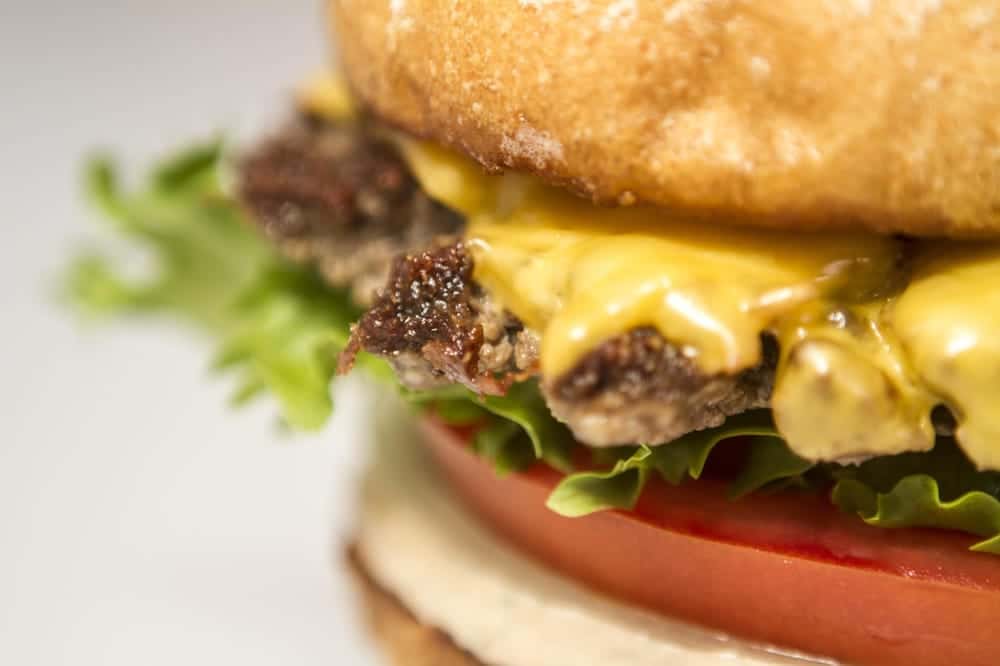 Credit: Burger Lounge
Sure, this is a chain but it's still one of the best Little Italy restaurants if you ask me. Who doesn't love a good burger every now and then? There's a reason why this is a such a popular joint. You'll find this Burger Lounge on India Street, offering up plenty of fresh, healthy options to their customers. Not a beef eater? No problem. The restaurant also serves up delicious turkey patties, salmon patties, and even vegetarian ones made out of quinoa. The Burger Lounge was created in 2007 out of the belief that burgers should not only taste great but also use healthy ingredients sourced sustainably.
7. Buon Appetito Restaurant
Credit: Buon Appetito
Small and cozy, Buon Appetito is known for their famous homemade pasta dishes. Think gnocchi, ravioli, and every creamy dish you could dream of. Satisfy your craving for carbs and seafood with the lobster-tail ravioli. When you're ready to unwind, take a look at their wine menu. This extensive collection includes over 50 different varieties of blends off the vine. Why not enjoy a glass with your lunch or dinner? When it comes to the best Little Italy restaurants, Buon Appetito is certainly one for the books. I know you'll love it just as much as I did.
8. Juniper and Ivy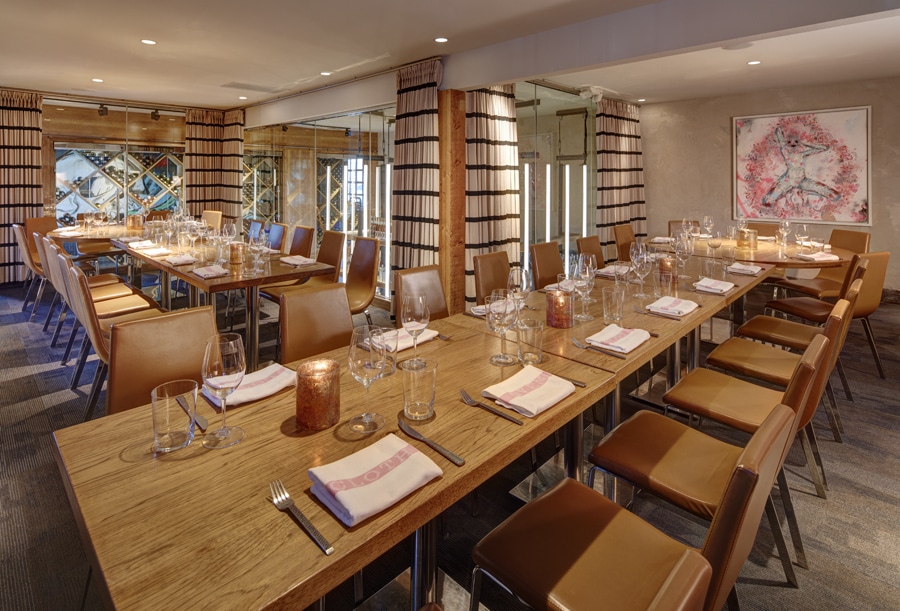 Credit: Juniper and Ivy
A modern, open space, Juniper and Ivy serve creative American fare and drinks in woody, artistic surroundings. Of all the Little Italy restaurants on my list, this one stands out for its commitment to hospitality, delicious cocktails, wine list, and vibrant design. If you are looking for a place to book a special event, the lovely interior makes this the perfect place. Make sure to check out the second-floor overlook as well as the semi-private space inside of the dining room.
9. Pappalecco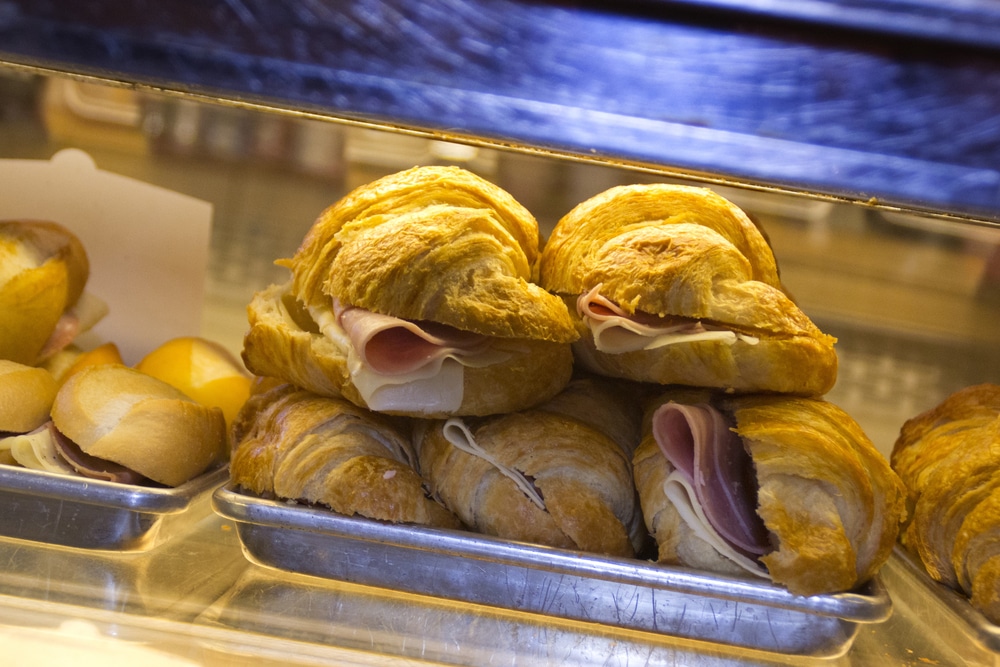 Credit: Pappalecco
If you're on the lookout for the best Little Italy restaurants, Pappalecco is the stuff dreams are made of. They serve everything from pizza to sandwiches and coffee and breakfast, lunch, and dinner. But that's not all. They allow pets in the restaurant too. As a proud owner of a shelter rescue dog, I'm always scouting out places that allow me to bring my pup inside. All in all, this feel good space offers up cuisine at a good price in the type of setting the whole family (furry friends included) can enjoy.
10. The Crack Shack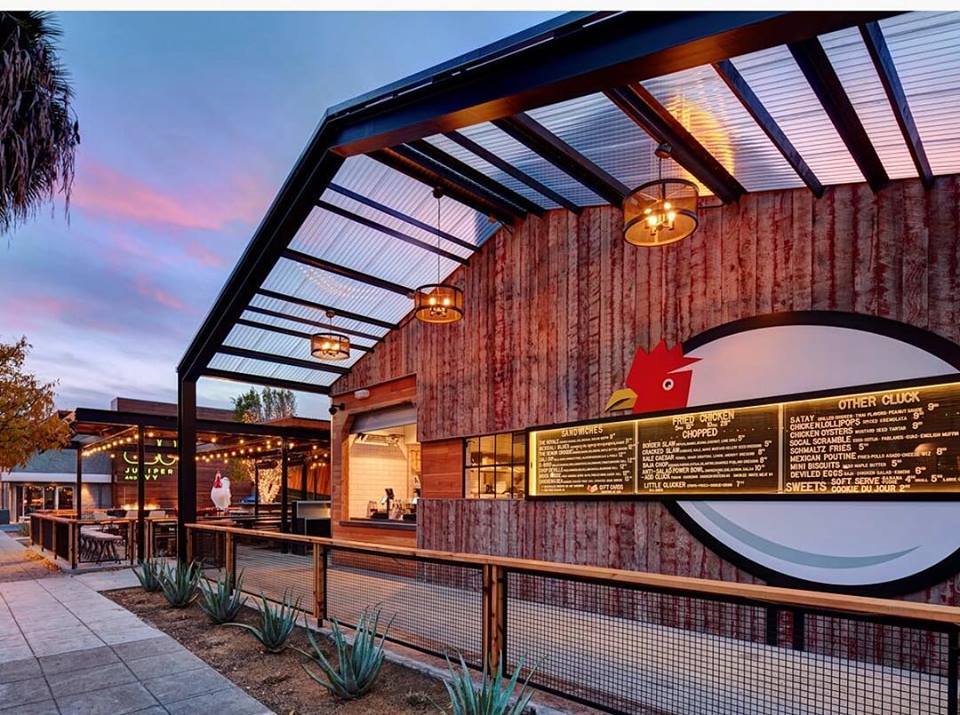 Credit: The Crack Shack / Facebook
You must have heard of this famous chicken-oriented joint by now. And if you haven't, well, it's going to change some things (aka your diet). Richard Blais' concept kitchen is all about comfort food. Here, classic menu options like the fried organic chicken sandwich are meticulously prepared and seasoned with a delicious blend of spices known as "crack spice." Come here to enjoy a craft beer, hang with friends, and start up a fun game of bocce ball out on the outdoor court. The Crack Shack has your Friday night plans covered.
11. Herb & Wood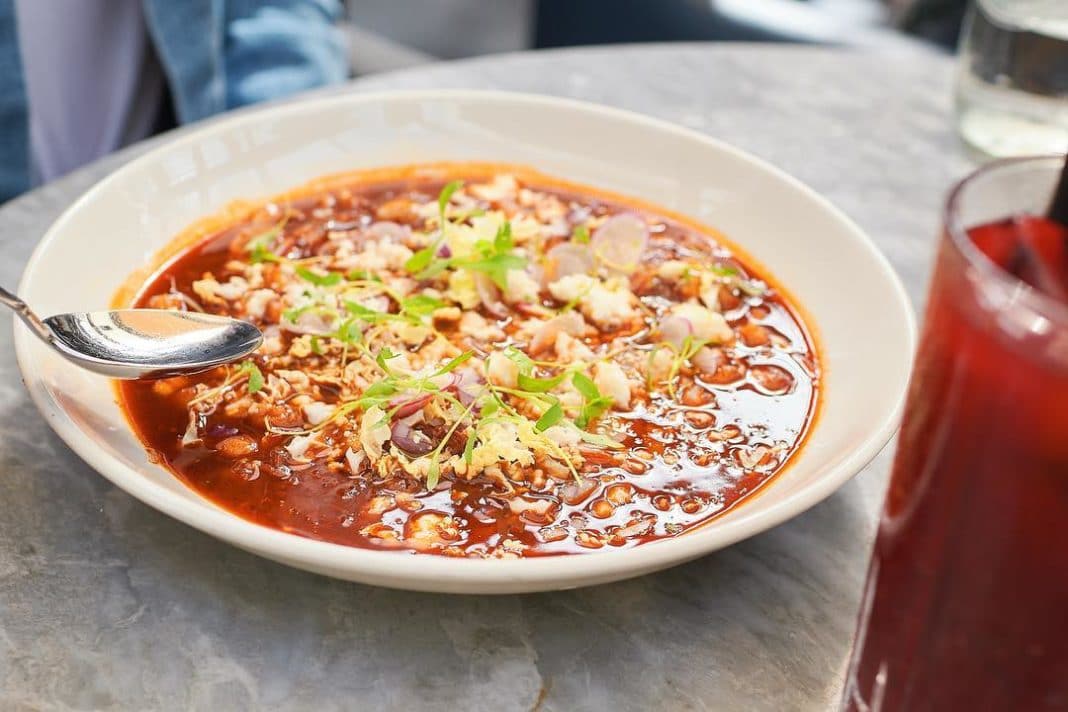 Credit: Herb & Wood / Facebook
Everyone's buzzing about Herb & Wood. You'll find this flagship venue located in the famous gastronomic neighborhood among the top Little Italy restaurants. Brian Malarkey, the eateries' celebrated chef offers a lovely seasonal menu. Cocktails are crafted with a botanical focus on fresh ingredients, often made with fruit and herb-infused bitters.
Looking around, you'll see that the sweeping space has a botanical focus as well. Throughout the sleek, minimal interior, are hanging spherical lights and lush, green ferns. While their menu changes on the daily, brunch is always a sweet place to start. For appetizers, I absolutely love their dutch baby souffle pancakes complete with huckleberry, lemon curd, and vanilla chantilly.
For small plates, you can't go wrong with either the avocado toast or the red gem salad. In the event that you're a little more hungry or looking for something to split, their large plates offer satisfying eats such as French onion omelets, polenta with poached egg, or a hearty BLT.
Plan Your Trip to Visit the Best Little Italy Restaurants
I hope you enjoyed reading my picks of the best Little Italy restaurants to grab a bite and brew. As you can see, this gem offers a variety of places to choose from. From casual food to fancy dining and international cuisine, there's surely something here for all tastes. There are so many things to do in San Diego for the curious traveler.
Are you ready to visit the best Little Italy restaurants? From exploring the top free things to do, to scoping out the beach scene, or catching up on some much needed R&R, you'll find it all here. I always enjoy learning about new places and your favorite spots – even if they didn't make the list of my favorites. Which one of the restaurants on this list would you like to visit the most? Feel free to let me know some of your favorite stops and hidden gems you found along the way.
Related Article: 10 Most Romantic Restaurants in NYC