Find out where to stay in Paris before planning a French expedition.
When you're considering traveling somewhere new, figuring out where to stay can be difficult. Destinations might seem intimidating if you've never been there before. With an exciting and bustling location like Paris, finding the ideal place to stay while there may be a challenge. In Paris, you'll find a number of unique and gorgeous neighborhoods to explore. Each of these sections of the city maintain their own special features and admirable qualities. This means choosing just one neighborhood when booking your choice of accommodation could be tough. That's why we've created a list of the top neighborhoods in Paris for newcomers to the city. Check out our article below to find out where to stay in Paris during your exciting European vacation.
Things to Consider Before You Go
Atmosphere
If you're thinking about planning to vacation in Paris, be sure to consider the kind of atmosphere you prefer. Since the city contains a variety of different neighborhoods, you'll find that each area maintains its own ambiance. Locations nearer to the center of Paris remain more urban, meaning those who want a city feel should stay there. The excitement found near the central parts of Paris remains ideal for travelers who like to live in bustling areas. These areas may also offer greater opportunities to explore and wander into various shops and restaurants. You'll get to wander outside your hotel and step down to a café with ease.
On the other hand, if you're the kind of traveler who prefers relaxing locations, consider staying further outside the city. The neighborhoods beyond the central areas of the city remain more residential, meaning the environment will feel quieter. If you want to get some rest when you vacation to Paris, you may find the residential areas ideal. These locations will appear calmer amidst the hustle and bustle of the urban city center. However, you may not be as close to a variety of dining venues or stores. This means travelers who want to be closest to specific urban venues should book rooms closer to the city center. Overall, if you're not sure where to stay in Paris, start with the type of atmosphere you prefer when traveling.
Transportation
When trying to decide on where to stay in Paris, travelers should also think about transportation possibilities. While many areas of the city remain easy to walk to and from, you'll require other modes of transport. In the central parts of Paris, the various streets will be safe enough for you to walk along. These areas may lead you easily to cool landmarks, restaurants, and bars. As you step through the various city blocks, you'll get to exercise while exploring the stunning region.
Yet, travelers who don't stay as close to the city center may not get to walk from place to place. This means travelers may have to consider additional transportation options. But don't worry about being unable to get where you need to go. For instance, the metro will take you to places you can't reach on foot. All you have to do is purchase a fairly cheap ticket each time you decide to ride on the metro. Navigation within the city remains relatively easy to figure out as well. Since the metro encompasses almost every part of Paris, you won't deal with locations without access to the train. In this manner, consider transportation options when discerning where to stay in Paris.
Activities
An important consideration to think about when traveling somewhere new includes the various activities available in your location of choice. In other words, every destination offers travelers different kinds of things to see and do. Paris remains a popular travel location for all kinds of travelers, thanks to its vibrant culture and variety of sights. When you come to Paris, you won't suffer from boredom due to a lack of things to accomplish. If you're deciding where to stay in Paris, definitely think about your favorite activities to do while traveling. Almost anyone can find something to do that they love while in the city. With the location's various neighborhoods, you'll discover unique amusements in each region.
Those who aren't sure where to stay in Paris may want to think about the activities they enjoy doing. If you like to stroll through quaint areas and admire architecture, certain neighborhoods remain preferable to others. On the other hand, travelers who appreciate a vibrant nightlife, complete with countless bars, may choose a different location. Travelers who consider themselves foodies will love to explore the best restaurants in Paris. While you'll find countless restaurants throughout the city, some areas offer a greater number of dining venues. Of course, history fans will find Paris especially conducive to some appreciation of the past. The city maintains a rich history, which can be witnessed through the old buildings and examined in museum exhibits.
Cost
Travelers on a budget may want to think about what they're willing to pay when booking rooms in Paris. Certain areas of the city remain more expensive than others. Depending on the kind of experience you want, paying higher prices might be worth it to get what you want. Conversely, anyone deeply interested in saving as much money as possible may prefer to stay in cheaper locations. If you'd rather pay less for your accommodations to save funds for other activities, consider that desire when booking rooms. Those who don't mind shelling out some cash to stay in their favorite spot can book wherever they choose. Think about these factors when deciding where to stay in Paris during your trip.
For the most part, the expensive areas of Paris can be found closest to the city center. As many people want to stay as close to exciting activities as possible, central accommodations remain in high demand. This means you'll have to plan your budget to supplement the cost of staying centrally if you book rooms there. However, some accommodations near the center of Paris may not cost as much as you think, so plan carefully. Other areas outside of Paris, like in the residential zones, will remain cheaper. Those with strict budgets may find these locations ideal when trying to book rooms in Paris.
Read on to discover where to stay in Paris during your trip.
1. Montmarte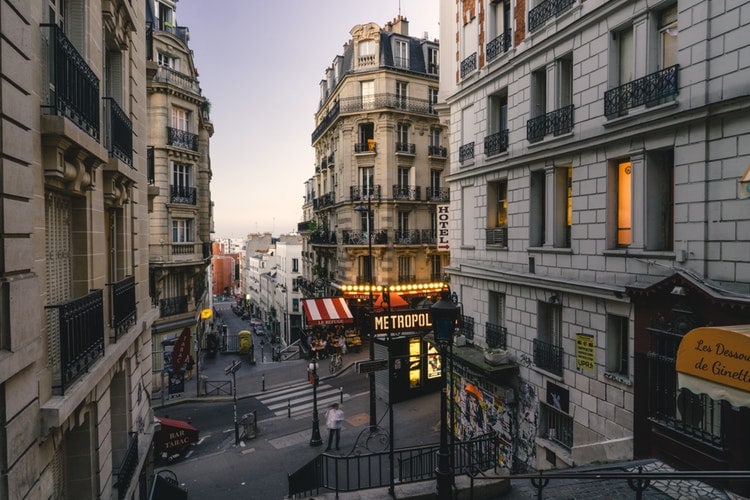 Travelers who like to feel the quaint charm of Paris may especially appreciate the atmosphere in Montmarte. This region in Paris heralds a quiet and cozy vibe, allowing travelers to soak in the sights calmly. The area remains known for its cobblestone streets and lovely buildings that often appear covered in ivy. If you wander through the hilly areas, you'll slowly fall in love with the Parisian region and its charming views. The beautiful neighborhood in Paris was even brought to life by famous painters, like Vincent Van Gogh. While Montmarte doesn't contain countless restaurants and attractions, you'll get to experience the understated beauty of Paris there.
If you're not sure where to stay in Paris, consider booking a room in Montmarte. Though the area remains further from the city center, you'll find the region idyllic and relaxing. You could sit outside a café and enjoy a glass of wine or step along the streets, enjoying the views. Do be aware that you'll have to take a metro to see the major attractions in the city center. Travelers should also consider visiting the stunning houses found along Avenue Junot. You might be inspired to come back to Paris one day and live inside a similar home.
2. Marais
Credit: Guilhem Vellut
For travelers who want to remain extremely active throughout their trip to Paris, Marais remains a top choice of neighborhood. When you come to this region of the city, you'll be surrounded by a cool and innovative atmosphere. Marais feels trendy, rather than representing the historical nature of the city. However, Marais also contains a huge number of stunning historical spots to admire, if you love learning about the past. In this manner, travelers interested in exploring the coolest parts of Paris should come to Marais. There, you'll find countless unique places to eat and drink, or even shop.
When you're planning where to stay in Paris, consider the kind of atmosphere you prefer. With Marais, you'll always get to enjoy a vibrant and exciting ambiance. The area contains a youthful vibe, ensuring travelers can experience the real energy for which Paris remains known. You could explore the area's Jewish Quarter, or simply visit every café you can while walking the streets. Or, discover the various historical structures that exist here, such as the Place des Vosges. Additionally, this area doesn't contain the kinds of attractions that bring lots of tourists. This means you'll have the chance to experience Paris as if you were a resident, rather than a visitor.
3. The 1st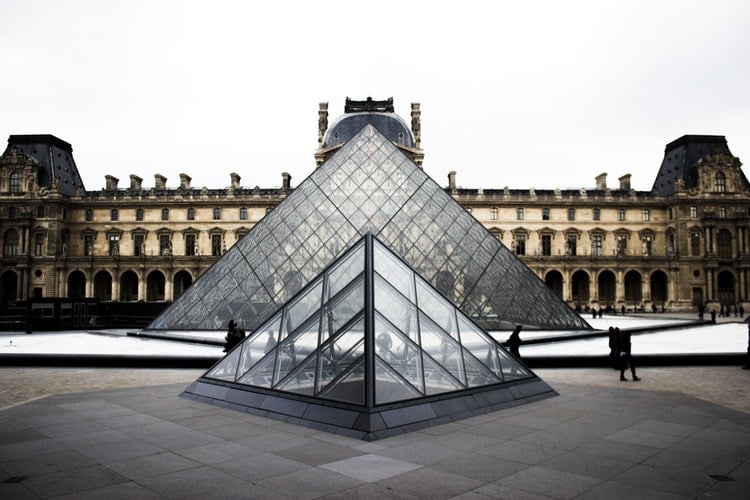 If you've always wanted to come to Paris, but didn't know where to book a room, consider the 1st arrondisement. This area remains ideal for seeing all the best sights in the French city. Within the 1st, you'll have the opportunity to see everything at the center of Paris. You could take a walk to the Louvre and admire the famous, stunning artworks housed there. Or, after you're done appreciating the arts, you might want to take a stroll at the Tuileries Garden. The greenery at that location will inspire the nature-lover within you. Additionally, the 1st arrondisement contains the famed Notre Dame Cathedral. Everyone who comes to Paris should visit this religious structure, as it appears impressive and gorgeous amidst the city environment.
Travelers unsure where to stay in Paris should seriously consider getting a room in the 1st arrondisement. Since this area of the city contains so many famous landmarks, you'll get to cross everything off your must-see list. This also means that those who want to avoid areas that may be popular amongst tourists should pick different locations. Beyond the notable attractions in the 1st, you'll also discover a host of well-known restaurants and cafes. You could easily enjoy a delicious dinner here after exploring the area for an entire day.
4. The 7th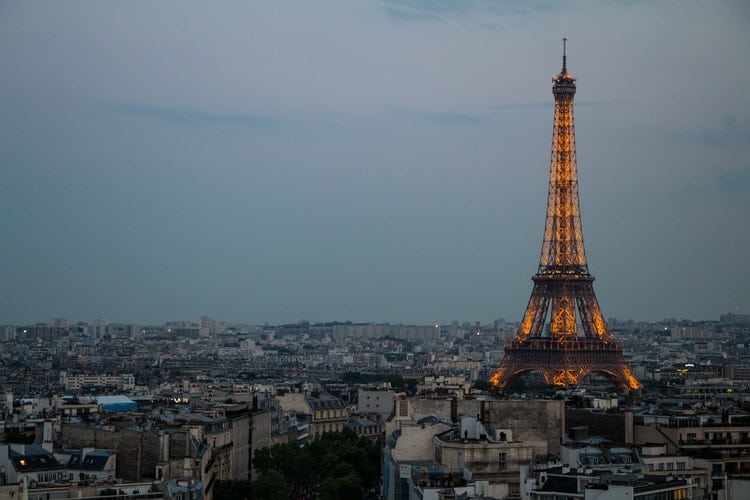 Within Paris, you'll find a number of unique neighborhoods, each maintaining their own distinct features. In the 7th arrondisement, travelers may have the opportunity to visit every site on their list of famous Paris landmarks. If you book a room in this neighborhood, you could easily step outside and walk to countless notable structures. For instance, the Eiffel Tower stands in this area of Paris, making it easy to climb up the impressive construction. You could also visit a huge variety of museums and learn all about Parisian history and culture. Various examples of stunning architecture also stand proudly in this region of the city.
After exploring throughout the day, travelers can take a walk along the Seine and enjoy the stunning night views. Those traveling Paris alone will appreciate the various famous figures that frequented the same areas, contemplating life at night. Anyone couples hoping to enjoy a romantic evening will also like the lovely atmosphere existing in the 7th at night. You could also go for a walk along the street markets and enjoy a fresh bite to eat. The area offers many different types of dining venues for travelers to visit and appreciate French cuisine.
5. Latin Quarter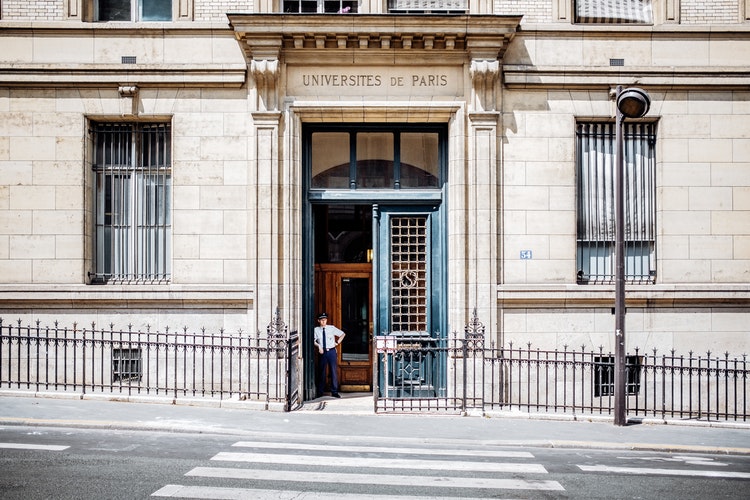 It can be quite challenging to try and discern the best places to stay when in Paris. Since the city contains countless unique regions, you'll never suffer from a lack of cool sights to see. With the Latin Quarter, travelers may get to appreciate Paris at its most charming. The region feels like the bustling city center, but with a slightly calmer atmosphere. This means you'll get the best of both worlds while staying in the Latin Quarter of Paris. As you wander the cobblestone streets, you can appreciate the historic architecture and educational locations.
Various kinds of unique buildings remain standing around the Latin Quarter. Gothic architecture as well as ancient Roman ruins include just some of the types of structures you could see. A ton of restaurants and bars may also be found in this neighborhood of Paris. If you're a fan of wine, you'll also have the chance to try some truly delicious types of the beverage. Wine bars remain popular in the area, so you won't need to worry about finding somewhere to enjoy a drink. A market street in the area will also let you enjoy some fresh food or purchase a souvenir. Travelers with uncertainties about where to stay in Paris may want to book an accommodation in the Latin Quarter. This region offers travelers the chance to experience urban sites as well as appreciate a quieter and lovely atmosphere.
6. Saint Germain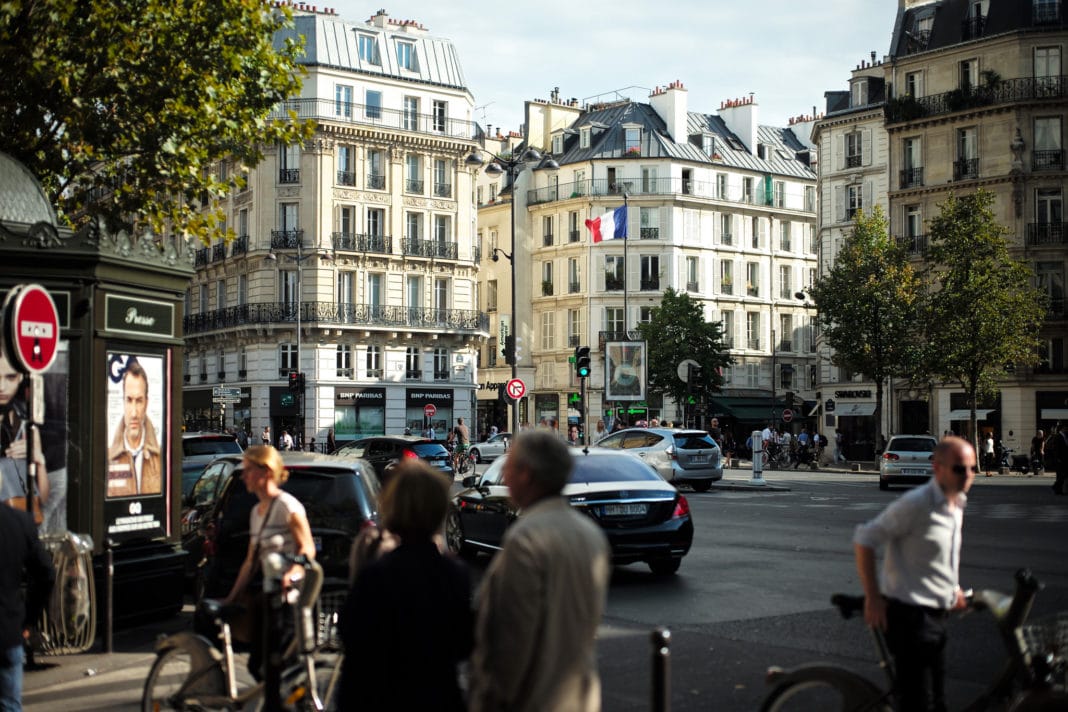 Credit: Roman Boed
The last area on our list of Paris neighborhoods is Saint Germain. This location remains a top choice for travelers who love to be a part of bustling environments. The region maintains an extremely busy and lively atmosphere, so avoid it if you hate hectic locations. However, those who love to do as much as possible during trips can find many things to do here. Saint Germain remains popular among both tourists and residents of Paris alike, thanks to its countless shops and restaurants. You could spend an entire day simply wandering through all the different venues in this area.
If any travelers consider themselves foodies, they should definitely stay in Saint Germain. The neighborhood contains countless famous restaurants, where dishes remain crafted by talented chefs. You'll get to try the best French cuisine in the city, as well as other types of food. Numerous shops provide the opportunity to purchase the latest and greatest fashions in Paris. Additionally, a variety of galleries exist in this area, making it perfect for fans of art. After enjoying a decadent lunch in a fancy restaurant, you could head to a gallery to appreciate artworks. Be sure to consider Saint Germain when planning where to stay in Paris.
Know exactly where to stay in Paris when booking your trip.
If you're hoping to plan an amazing Parisian adventure, finding the perfect place to stay may prove challenging. Since the city contains a number of cool neighborhoods, discovering your ideal location can cause some difficulties. The exciting location remains a top choice amongst all kinds of travelers, as everyone can find something to love there. From quieter spots to more bustling areas, Paris maintains a variety of unique regions to explore. With our article on the city's top neighborhoods, you'll hopefully know where to stay in Paris when booking accommodations. Be sure to return to this article when you decide to start making some serious Parisian travel plans.
Related Article: Where to Stay in Cinque Terre: The Ultimate Guide