Visiting the city for the holidays? Here are all the fun things to do in Austin with kids.
While Austin might have a reputation for its popular foodie and bar scene or being the home of the music festival SXSW, there's so much more to it than that. It's also an excellent place to visit for families. The weather is good pretty much all year-round, there is plenty of things to do there, and a big arts community means there are always fun places to explore and plenty of things to do in Austin with kids.
While many people might think Austin is a place for millennials, it is also a really great family vacation destination. If you find yourself in the area for the holiday season, fret not. There are plenty of fun things to do in Austin with kids. From historical sites to skate centers, pinball arcades, world-class zoos, and more, the city isn't short in the adventure department. We always advocate for learning as you travel and there are plenty of opportunities to be had here.
One of our favorite sites (described below) is the Inner Space Cavern. While you might not think that Texas has interesting historical sites, you'd be wrong. These caves go back to prehistoric times and are full of fascinating relics. Do we have your attention yet?
As a metropolis, it is chock full of beautiful parks, sprawling zoos, and state of the art children's museums. We've done the guesswork for you and scoped out the most fun things to do in Austin with kids. And parents, we've kept you in mind. You'll actually enjoy these places just as much as your kiddos will. Without further adieu, here are our favorite places and activities.
Here Are Our Picks for the Top Fun Things to Do in Austin with Kids
1. Inner Space Cavern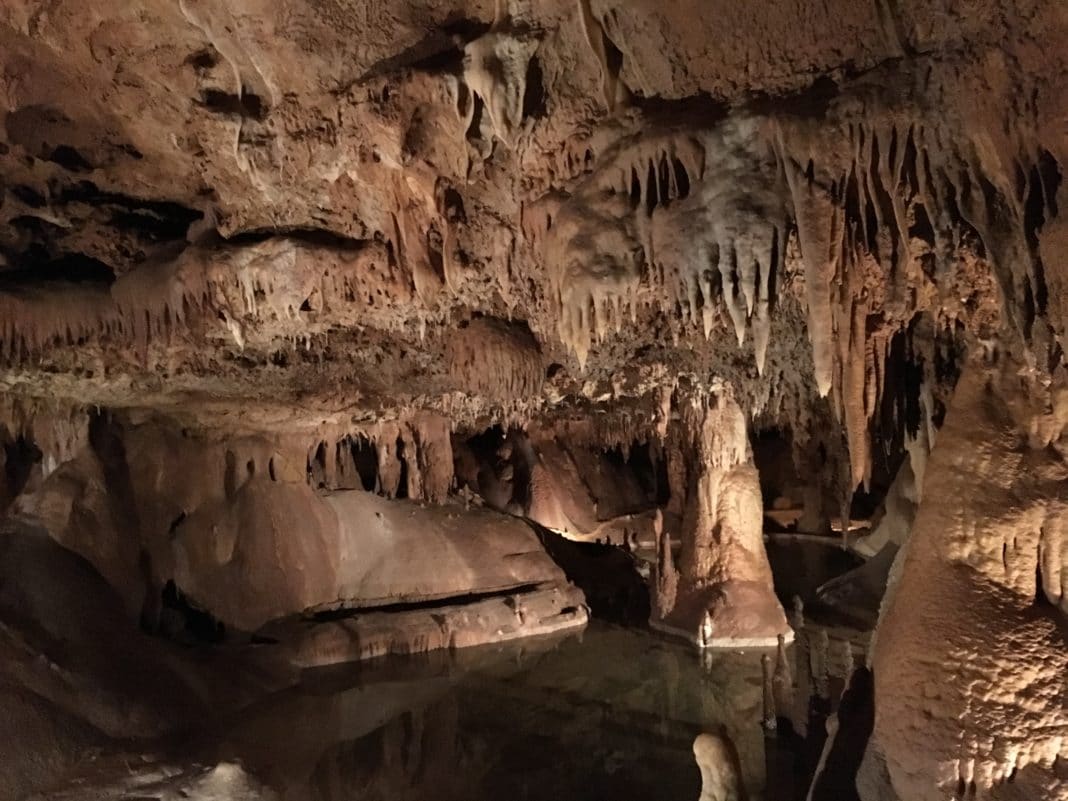 Credit: Wikimedia Commons
We told you Texas has some cool things up its sleeve. Just a half an hour drive from Austin, you'll find the Inner Space Cavern in Georgetown. Hidden for more than 1,000 years, these natural wonders are some of the best preserved caves in all of Texas. They are also one of the few places where prehistoric remains have been found.
In 1963, they were discovered by construction workers building the I-35 freeway. News of this discovery spread fast and within just a few months, the Texas Speleological Society had gotten permission to enter them and explore. A few days after their entry, they explores more than 7,000 feet of the cave system. Passages varied from small crawl spaces to sweeping cathedral-type rooms. After the cave was opened to the public in 1966, and ever since, hundreds of thousands of visitors have come to explore. Choose from one of many guided tours, learn the difference between stalagmites and stalactites, and explore the Ice Age animal fossils.
2. Playland Skate Center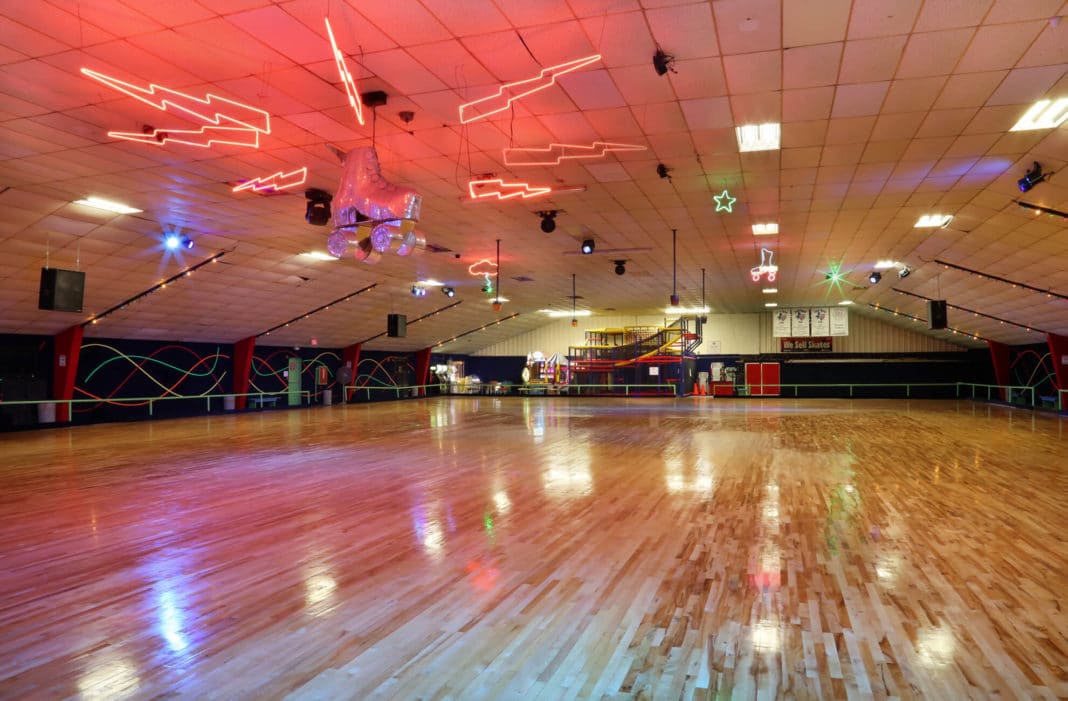 Credit: Playland Skate Center
Yes, we're throwing it back to the 1990s. If you haven't been to a roller skating rink in that long, you're doing life all wrong. This place is a blast! Ever since they first opened in 1973, Playland Skate Center has been the place to come get your groove on. Spanning a sweeping 27,500 square feet, it's the largest skating rink in the city. Besides offering plenty of space to speed around, it also has a fun light show, fog machine, and sound system. If you have an afternoon or night open, coming here is one of the most fun things to do in Austin with kids.
3. Jourdan-Bachman Pioneer Farms
Credit: Jourdan-Bachman Pioneer Farms
Have you ever wondered what life would be like living on a farm? Well, now is your chance to find out. If you're looking for fun things to do in Austin with kids, check out Jourdan-Bachman Pioneer Farms. A long-time establishment, it makes learning enjoyable. An immersive experience, there are exhibits, events to participate in, and of course, a petting zoo.
Even if you don't have time for all the events here, you can always go on a self-guiding walking tour of the grounds. You'll get to enjoy everything from an 1841 Tonkawa camp to a rural village from 1899. The farms are open from 10 am to 5 pm Monday through Friday. Admission for adults is $8, youth (age 3-17) is $6 as are seniors (age 65+), and children age 2 and under can get in for free. You can pay for your admission at the General Store upon your arrival.
4. Pinballz Arcade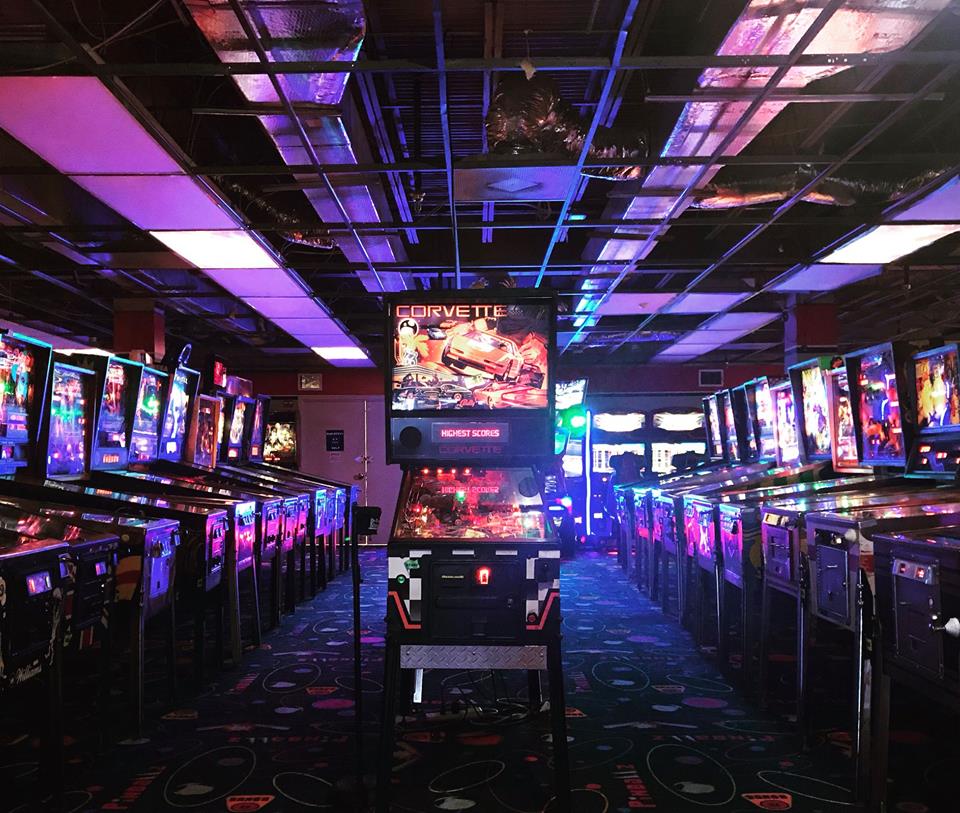 Credit: Pinballz Arcade
Here's yet another awesome 1990s throwback. No, this isn't what Austin is like. It's just a coincidence. But one we're okay with (hello, millennial nostalgia). Welcome to your best choice for both classic and modern gaming. Pinballz Arcade is a blast that the whole family can enjoy. Offering some of the best games, good food, and exciting attractions, you won't find a kid's party quite like Pinballz.
If you're looking for a place for birthday parties or just to get together and have a fun night, this is the place to be. Enjoy a vast assortment of arcade games, including over 150 pinball machines. There are three locations to visit across the city. The original location can be found on Research Blvd., as is the Lake Creek location. Pinballz Kingdom can be found in Buda, Texas.
5. Austin Zoo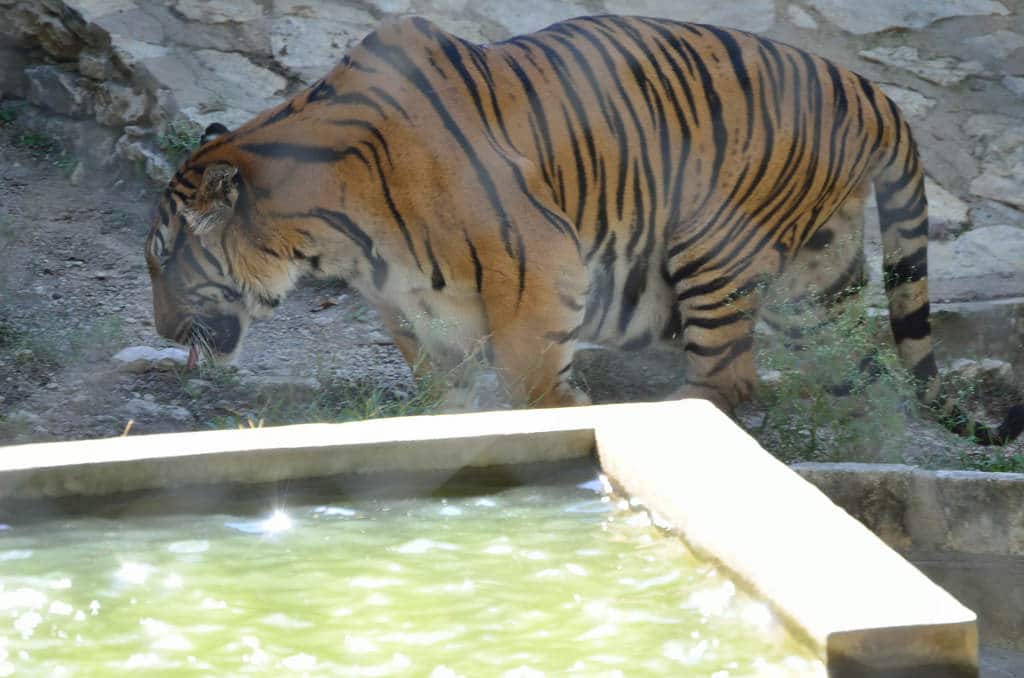 Credit: Flickr
While some zoos can be controversial, we love the mission of the Austin Zoo. A non-profit rescue, it is located in southwestern Travis County, just west of the city. They work to assist animals through rescue, education, and rehabilitation. Here, visitors come from around the world to learn about the animals on-site and spend time outdoors in the beautiful setting of Texas Hill County. This is a place that you can feel good about bringing the whole family to. The care they show for the animals is wonderful. Spending a day here is one of the best things to do in Austin with kids.
6. Chaparral Ice
Credit: Chaparral Ice
You have to admit it. Everything is more fun on ice. This family-owned business seeks to share their passion for ice skating with the greater Austin community. Do you know this space was once a defunct shopping mall?
Today, it is a fun recreational space that offers some times for free skating as well as fun competitive hockey programs. Come and enjoy public skating times or join in on one of the classes for all ages and abilities. There are group classes, specialty classes, and even adult classes. Whether it's your first time out on the ice or you're returning to your favorite pastime, you will have fun here. Going to Chaparral Ice is one of the best things to do in Austin with kids.
7. Austin Rock Gym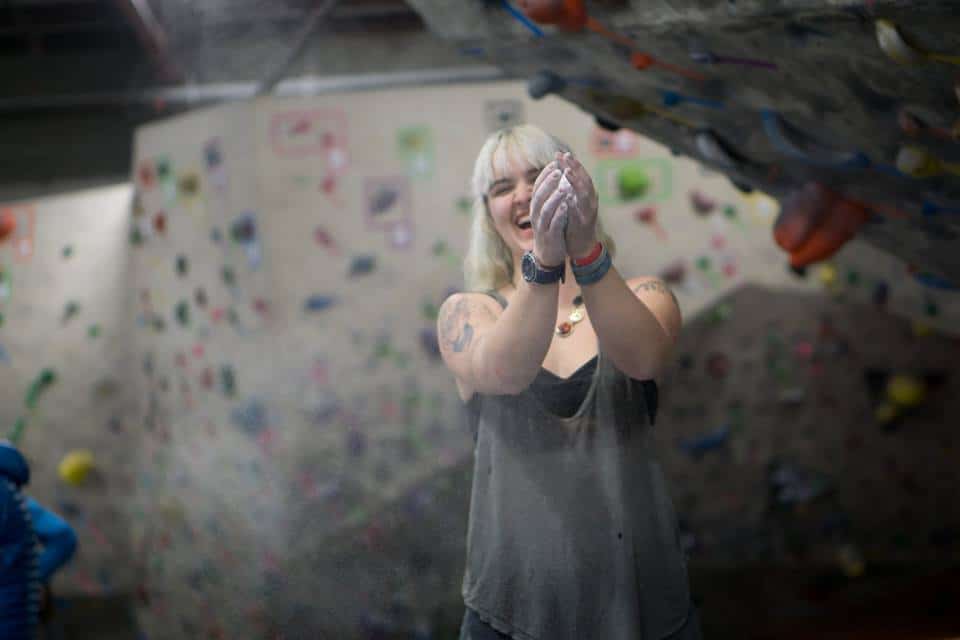 Credit: Austin Rock Gym
Get a bag of chalk and hit the gym – the rock climbing gym, that is. Whether your kids are older or little ones, they will love this experience. If your kids are already climbers, gym staff members can evaluate their skill level and decide which climbing class they best fit into. The Austin Rock Gym features some of the best indoor bouldering angles in the country, including a 24-foot-tall bouldering wall. Not only does this place offer the most fun things to do in Austin with kids but it's a place adults will love too.
8. Mount Bonnell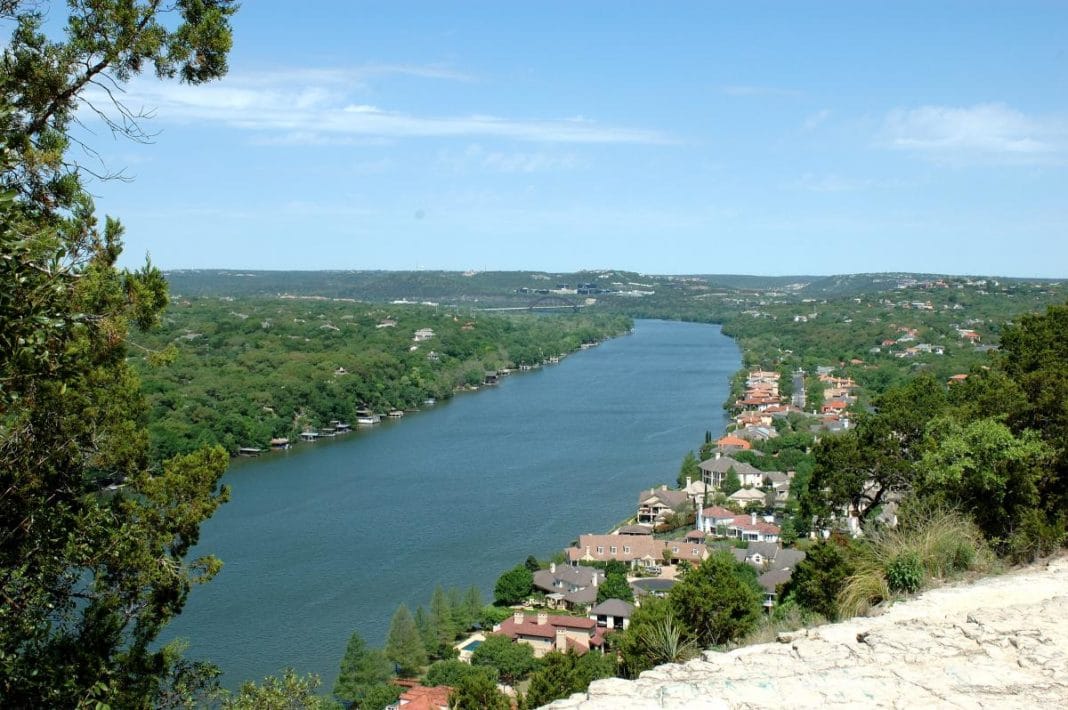 Credit: City of Austin
Spanning some 5.1 acres, Mount Bonnell is a historic park that is one of the most visited sites in the city. One of our favorite spots to post up and have a picnic is at the prominent overlook spot along the eastern shore of Lake Austin. This limestone outcropping not only offers a scenic view but also a little slice of wilderness among city life. While it is some 102 stairs to the peak (yes, we counted), it's not too difficult. The trek to the top is only about one-third of a mile. It's definitely one of the most fun things to do in Austin with kids.
9. Austin Aquarium
Credit: Flickr
Looking for fun things to do in Austin with kids? Come and experience thousands of unique species here at the Austin Aquarium. For over four years now, this educational center has become embedded in the local community. Among the features exhibited throughout the aquarium, you will find a diverse array of amphibians, parakeet aviary, and a number of cold water and tropical fish. Some of our favorite parts of the aquarium include the shark tanks, stingray touch tank, and rainforest filled with hundreds of unique reptiles.
The Austin Aquarium invites travelers and locals alike to enjoy their unique interactive experiences. Guests are encouraged to feed the sharks by hand and get up close to learn about the reptiles with the help of a knowledgeable staff member. Above all, the Austin Aquarium works to promote education through hands-on learning in a safe environment. Kids and adults alike love their time here. Here, you can enjoy everything from watching jellyfish floating to admiring colorful coral fish. There are multiple educational programs here for the kids as well as cool behind the scenes tours for those curious about the aquarium care.
10. Science Mill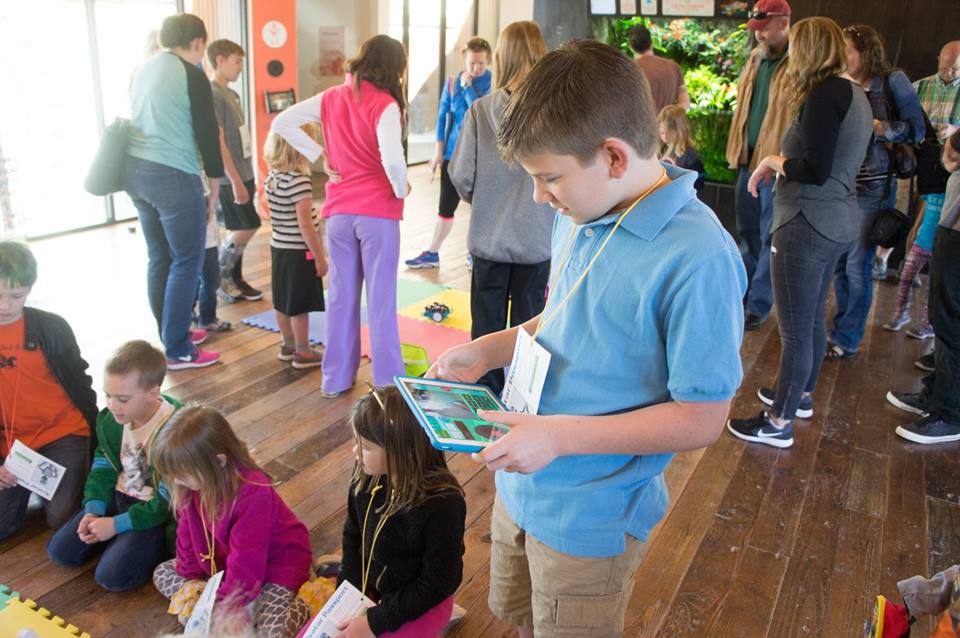 Credit: Science Mill / Facebook
Learn a little and laugh a lot at the Science Mill in Johnson City! This family-friendly destination offers something for everyone. Exciting, interactive learning programs await kids of all interests and ages. Through new technology, creative games, and unique exhibits, the Science Mill works to expand your child's understanding of science in their day to day lives. Who knows? This just might be the place that starts them on a life-long path of interest in science, technology, engineering, and math (STEM). It's never too early to start learning.
Book Your Vacation and Enjoy the Best Things to Do in Austin with Kids
While many travelers think of a vacation in terms of adult activities vs. kid's ones, it doesn't have to be that way. Activities like bike riding in the park, checking out the best restaurants and bars (aka date night alone), planning an epic hike, and hitting up local museums are just a few examples of fun that the whole family can enjoy. Luckily for you, there are plenty of things to do in Austin with kids. Have you been to the city and have some recommendations for us? While this city has so much to see, we realize we can't include it all. Let us know your thoughts in the comment section below.
Related Article: Top 10 Free Things To Do In Houston Today