Stay in one of the top Hawaii resorts during your vacation.
Hawaii remains an incredibly popular destination for travelers around the world. The U.S. state's tropical climate and lush environments invite tourists with an interest in relaxation and exploration. Whether you like to venture outdoors or relax on the beach, Hawaii has something to offer you. However, when you travel to Hawaii, you might not know where to stay. The state has countless luxury hotels and resorts for every kind of traveler. That's why we've created a list of the top Hawaii resorts to help you choose your perfect accommodation. Read below to discover the ten best Hawaii resorts to stay in while vacationing.
1. The Royal Hawaiian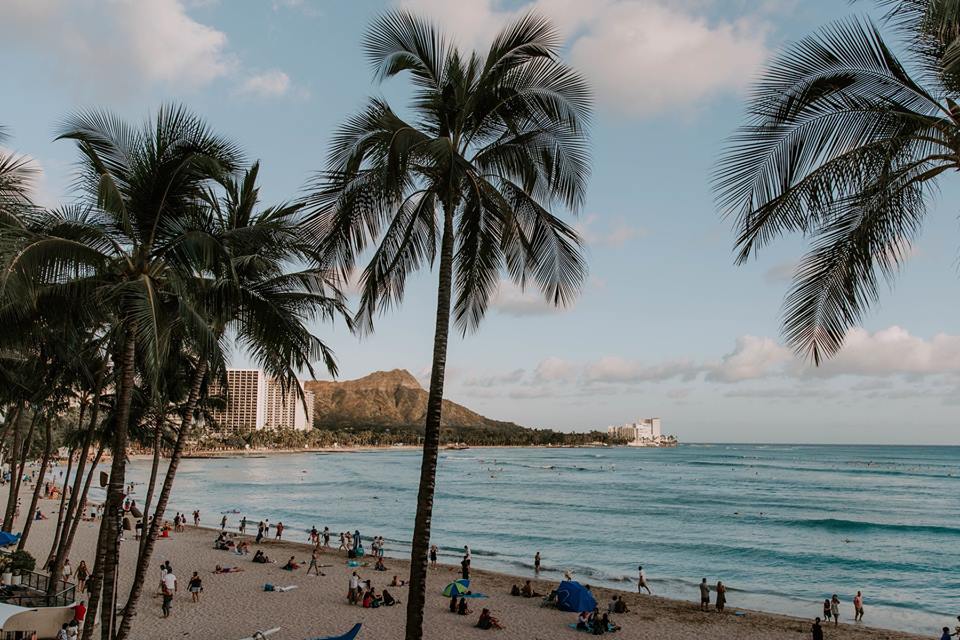 Credit: Facebook / Royal Hawaiian
This luxurious hotel remains ideal for those who only want top-quality service and rooms. The hotel was built in the 1930's, so they have a long history of serving guests well. At the Royal Hawaiian Luxury Collection Resort, guests will experience a variety of amenities and features. The rooms found here have breathtaking views of the ocean, and contain plush, cozy furniture. The accommodation's location on Waikiki Beach also means you'll be able to walk to the sands from your hotel.
Beyond the beautiful rooms and ocean views, the Royal Hawaiian provides guests with additional unique amenities. As one of the top Hawaii resorts, this hotel offers its visitors a variety of dining options. Whenever you eat here, you'll be treated to tasty Hawaiian cuisine crafted by talented chefs. Additionally, guests have the chance to partake in activities provided by the hotel. These experiences include access to private cabana services by the pool, as well as the family-friendly Helumoa playground.
2. Fairmont Orchid Hotel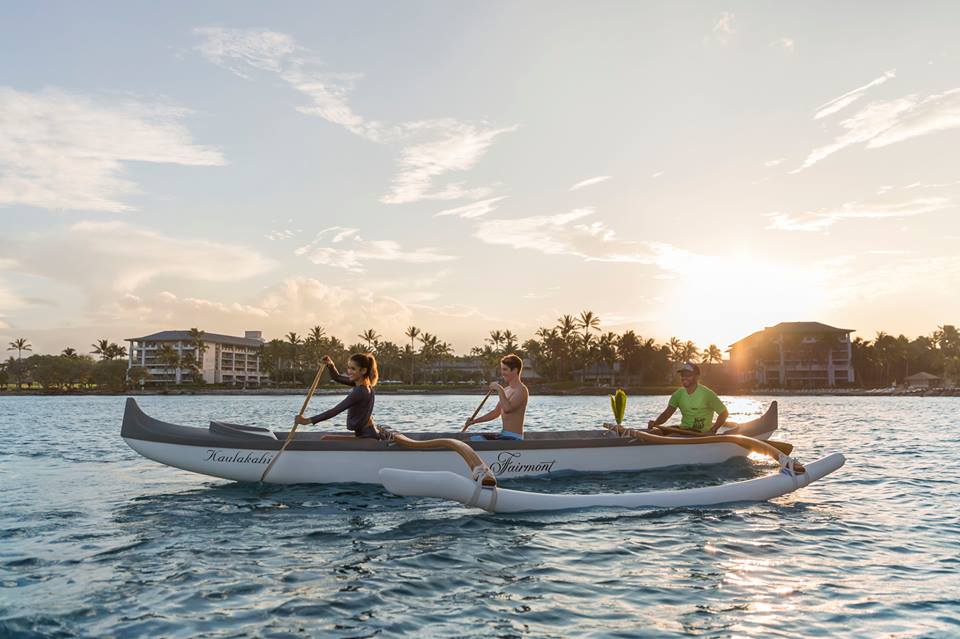 Credit: Facebook / Fairmont Orchid Hotel
Another luxury accommodation, the Fairmont Orchid Hotel remains one of the top Hawaii resorts in the entire state. Found on the Kohala coast, the hotel provides an isolated getaway from the stresses of urban locations. Travelers hoping to feel at peace near the ocean and wildlife will particularly love this resort. The entire resort is surrounded by lush gardens, waterfalls, and of course, sandy beach. This Four Diamond resort even has a 10,000 square foot pool for those who love swimming.
When you stay at this resort, you'll have access to an award-winning spa, which offers countless rejuvenating treatments. The children's program, provided throughout the year, allows parents to relax while their kids play. A fitness center and golf course let tourists remain active during their vacations. Guests who love to eat as much as they enjoy traveling will get to try foods at six different restaurants. As you watch the sunset along the beach, you'll understand why this hotel represents one of the top Hawaii resorts.
3. Hotel Wailea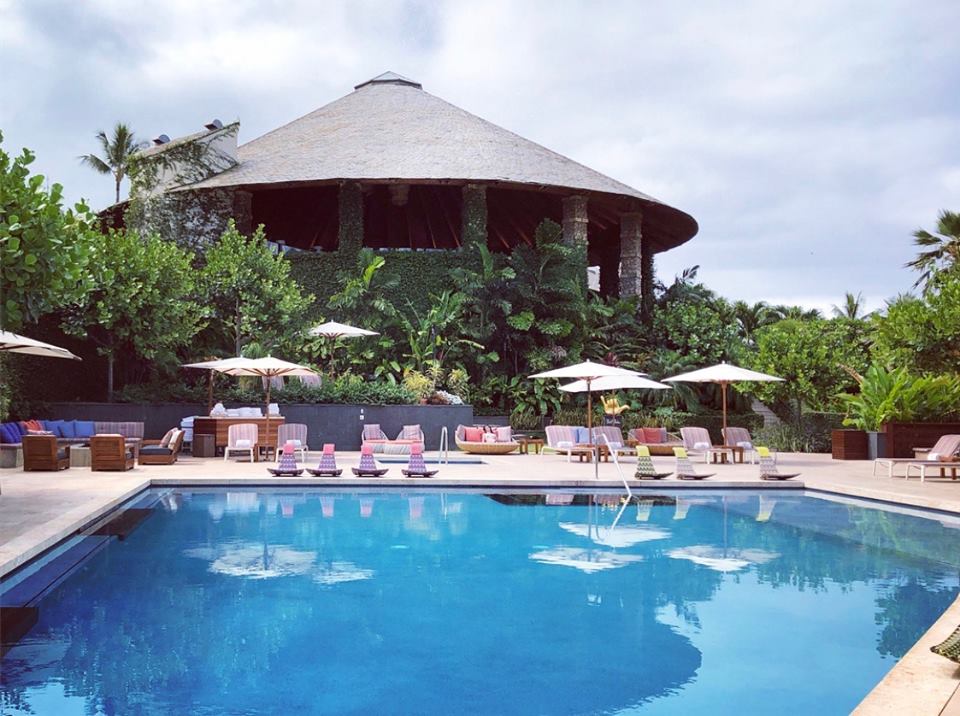 Credit: Facebook / Hotel Wailea
Hotel Wailea has long maintained a reputation as one of the best Hawaii resorts. The accommodation even received an award for the top hotel in Hawaii by Condé Nast Traveler's readers. This resort doesn't allow children under 18 to book a room, so families with young kids should avoid this choice. However, travelers looking for an adult-friendly place to vacation in Hawaii should look no further than Hotel Wailea. While staying here, you'll have an incredibly relaxing experience.
The suites available at the Wailea contain luxury designs and features that will appeal to any traveler. Since only 72 rooms can be found here, guests searching for some privacy may feel at peace. You won't have to worry about crowds of people running along the resort grounds. Guests have access to Tesla Model X house vehicles, letting them travel the neighborhood with ease. Valets serve guests' every need, from providing beach towels to snacks and tasty cocktails.
4. Grand Hyatt Kauai Resort and Spa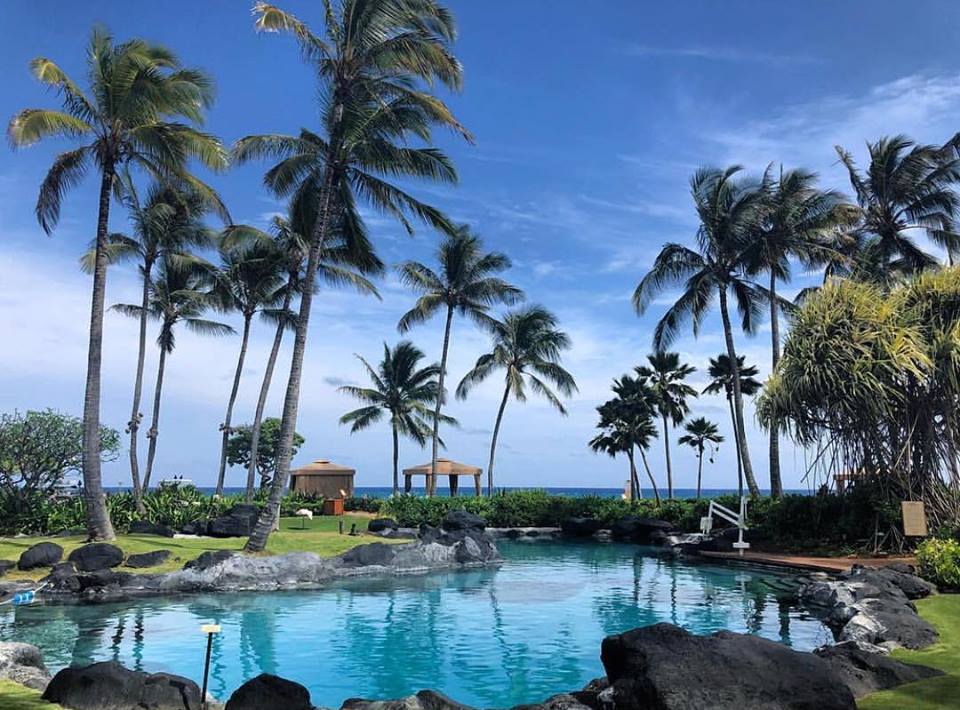 Credit: Facebook / Grand Hyatt Kauai
The beachfront resort of Grand Hyatt Kauai provides travelers with the perfect place to unwind. If you stay here, you could step out from your room and walk on white sands within seconds. The beautiful gardens and lawns provide the ideal backdrop for relaxing amidst nature. Couples searching for a romantic getaway should book a room at this location, one of the top Hawaii resorts. The acres of outdoors space even provide a great location for celebrating anniversaries or weddings.
Tourists hoping to embark on adventurous activities will also have the opportunity to do so while staying here. The Grand Hyatt Kauai allows guests to partake in adventures such as zip-lining through the trees or hiking the mountains. Try going scuba diving in the nearby water, and you might just see a few sea turtles and vibrant fish. After a long day outdoors, guests can go to the on-site spa and feel rejuvenated.
5. Turtle Bay Resort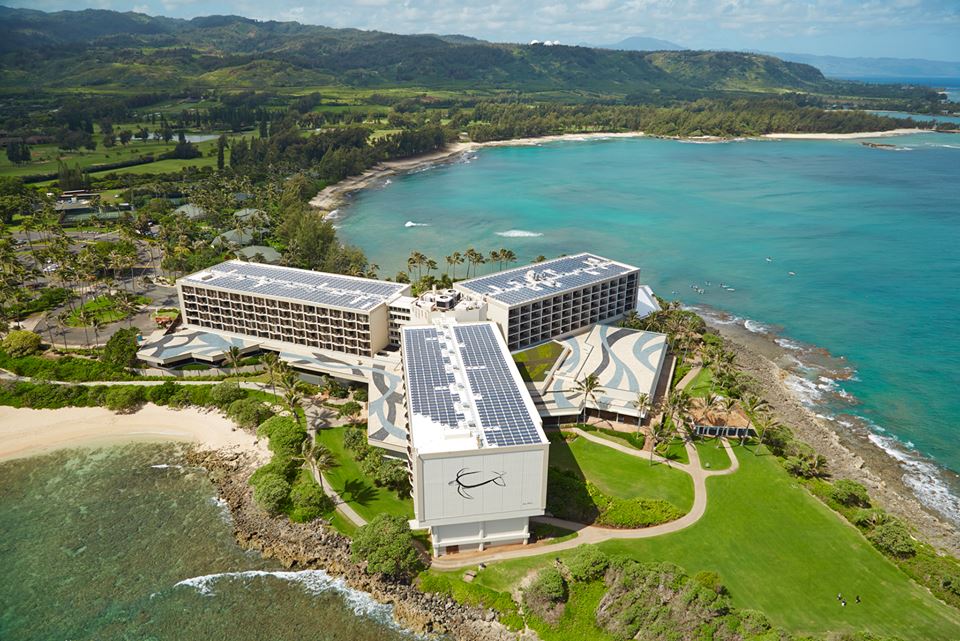 Credit: Facebook / Turtle Bay
Adventurous travelers will want to book a room at the Turtle Bay Resort. As one of the best Hawaii resorts, this accommodation provides guests with an amazing vacation experience. Guests of this hotel get the chance to accomplish countless activities, like snorkeling through the sea or learning to surf. Any tourists who want to explore Hawaii can do so with the hotel's various experience packages. You could even ride horseback along the coast, letting your legs cool as the water splashes upwards.
Those who enjoy talking to new people during their travels may especially appreciate Turtle Bay resort. This hotel invites visitors and residents of Hawaii to come and socialize throughout the year. You could make new friends while getting the chance to see the beautiful Hawaiian landscape. If you're looking for some seclusion, you might like walking along the resort's beach paths. These areas allow for some private reflections as you listen to the ocean waves crashing.
6. Napili Kai Beach Resort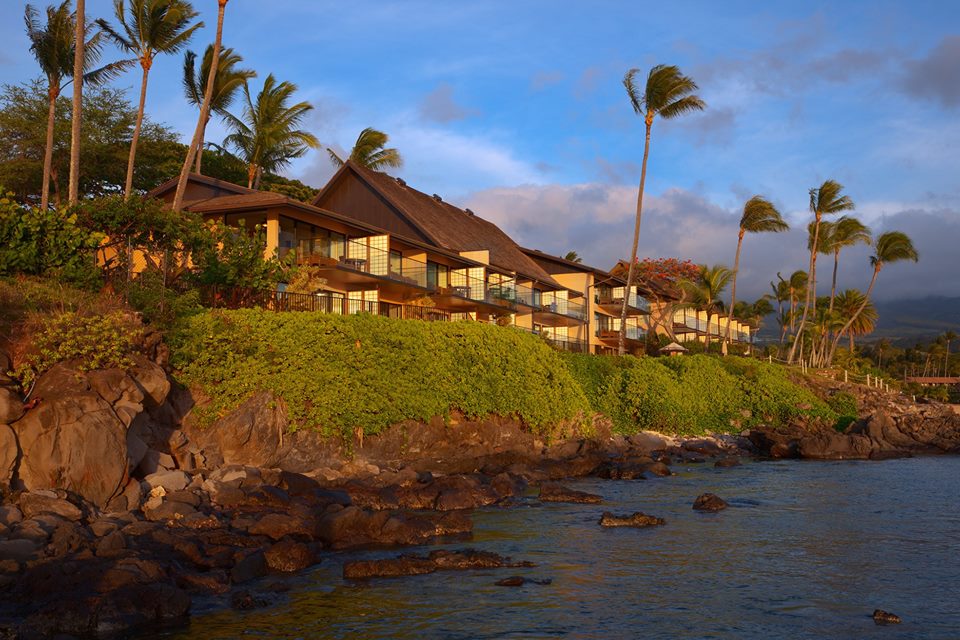 Credit: Facebook / Napili Kai
Any tourists searching for low-key Hawaii resorts may want to consider staying at the Napili Kai Beach Resort. This accommodation appeals to visitors looking to spend some vacation time relaxing, but don't require luxury features. The Napili Kai even offers some of the cheapest rooms out of the hotels on this list. Those hoping to save some money on their accommodations should look into the hotel's travel deals. Napili Kai allows guests to stay four nights, with a fifth night for free.
Beyond the reasonable pricing, the Napili Kai provides access to a huge stretch of beach. This means you don't have to travel far in order to sunbathe on the sand. Visitors may book rooms with views of the ocean, the beach, or the hotel's lush gardens. With the hotel's countless complimentary amenities, you won't feel as if you're paying too much for an accommodation.
7. The Ritz-Carlton, Kapalua
Credit: Facebook / Ritz-Carlton Kapalua
At the Ritz-Carlton, Kapalua, travelers can learn all about Maui culture and its gorgeous natural environments. Maui remains one of the top places to visit while traveling in Hawaii. The location's stunning beaches and rainforests make it an ideal site for tourists who love the outdoors. Couples can walk along the beach at night and fall in love with the sunset over the sea. Any guests searching for some fun exercise can even take a hike through the nearby forests.
As one of the best Hawaii resorts, the Ritz-Carlton Kapalua doesn't disappoint when it comes to luxury amenities. The rooms in this hotel utilize comfortable furniture and emphasize airiness for a refreshing staying experience. With views of the ocean and the outdoors landscape, guests can appreciate Maui while resting inside their rooms. If you're looking to plan activities with groups of people, the concierge can help you create an itinerary.
8. Honua Kai Resort & Spa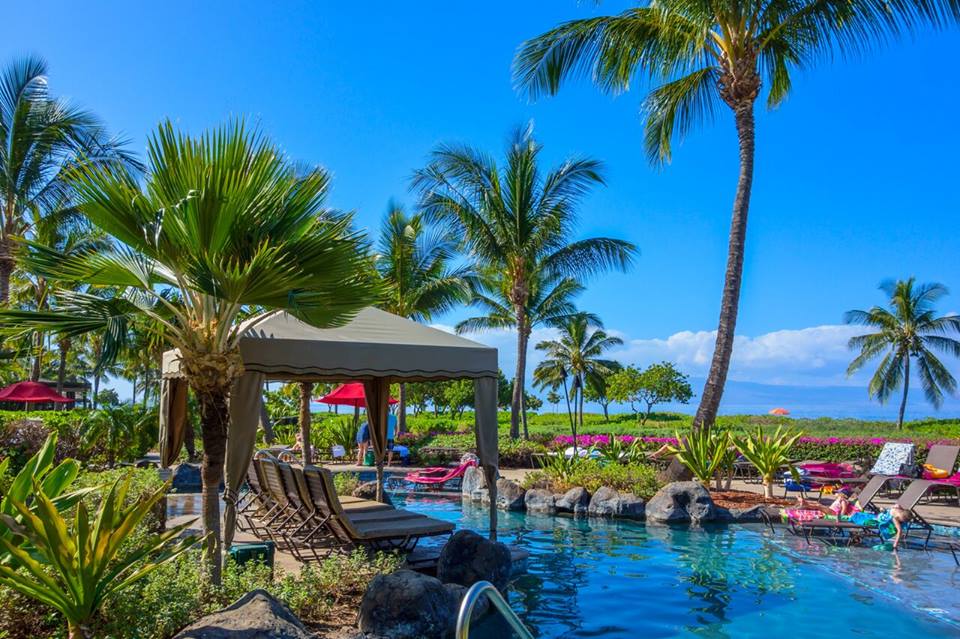 Credit: Facebook / Honua Kai
This resort combines the feel of a condominium with the services of luxury hotels. At Honua Kai Resort & Spa, guests will get to choose from studios or two and three-bedroom suites. Those traveling in large groups can rest assured knowing that they will have enough space to stretch out while here. The studio suite provides its own kitchen and dining area, so you can make home-cooked meals in your hotel. Though you'll have the privacy of an apartment complex, you'll still have access to concierge services and regular housekeeping.
Honua Kai, one of the best Hawaii resorts, provides visitors with a huge number of amenities. Beyond in-room washers and dryers, you'll get to use outdoors grills, and the hotel bar and lounge. A coffee shop, café, and deli may also be visited for delicious snacks and drinks. The spa also offers numerous treatments and massages for the ultimate relaxation experience.
9. Four Seasons Resort Maui
Credit: Facebook / Four Seasons
Located in Wailea, the Four Seasons Resort in Maui feels like a beach paradise. The hotel's setting enables guests to step along the golden coast straight from their rooms. You could spend hours in the resort's infinity pool, swimming and looking up at the sky. The resort's relatively isolated location means that you can enjoy your privacy during your vacation. Any travelers hoping to escape the crowds will appreciate this accommodation, one of the top Hawaii resorts.
Hoping to lay out in the sun in peace? The hotel provides six different pool cabanas for rental, so you can sunbathe in privacy. Those looking to venture through the surrounding environment can plan an adventure with the hotel concierge. Guests may take an unforgettable helicopter ride over the landscape, allowing unparalleled views of the island. If you want to make sure your memories last, consider a photography tour. You can take photos that will forever remind of your trip to Hawaii.
10. Westin Hapuna Beach Resort
Credit: Facebook / Westin Hapuna
The Westin Hapuna Beach Resort, recently renovated, remains one of the top Hawaii resorts. Located along the Kohala Coast, this accommodation provides a getaway destination for travelers hoping to relax. This hotel emphasizes luxury, ensuring all of its guests feel pampered and content. Designed with the Hawaiian culture in mind, the spaces inside the accommodation feel airy and warm. Guests may wander through the terraced gardens and make their way to the soft, sandy beach.
As an example of the best Hawaii resorts, the Westin Hapuna provides visitors with a variety of amenities. The Hapuna Spa includes a vast array of treatments that allow guests to feel completely rejuvenated. Families of travelers with young children will appreciate the Westin Family Kid's Club. This special amenity provides entertainment for youngsters while adults relax by the pool or the beach. Any tourists with an affinity for golf should additionally check out the hotel's vast courses.
Book your room at one of the best Hawaii resorts in the state.
When you're trying to decide where to stay during a trip, choosing an accommodation can be difficult. If you're planning a vacation to Hawaii, you might struggle to decide between the top Hawaii resorts. Most of the hotels in the tropical state offer luxury rooms and numerous amenities for their guests. Some hotels provide access to pools and spas, while others allow you to walk straight to the beach. Whatever you require for your accommodation, Hawaii has the resort for you. We hope our article has inspired you to plan a trip to the island location this year.
Related Article: Amalfi Coast Hotels Guide: Top 5 Places to Stay