Located in the Heart of Laguna Beach, Montage Laguna Beach Has All You Need for a Memorable Vacation in Southern California.
Are you planning a trip to Southern California? Montage Laguna Beach is among the best places to stay in the area. With seaside, luxurious views of the Pacific, three gourmet restaurants, activities for children, a relaxing spa facility, event space, and more, all guests will be pleased with their stay at this hotel. Whether you are traveling solo, with your significant other, with your family, or on business, consider a stay at Montage Laguna Beach during your trip to Laguna Beach, California. To wake up and fall asleep to the unfathomable beauty of the Pacific will be a real treat at this destination. We are uncovering all the details about this hotel from accommodations to dining and beyond. Stay tuned for the inside scoop on Montage Laguna Beach and the reasons why you should think about booking a stay at this hotel.
Let's Talk Accommodations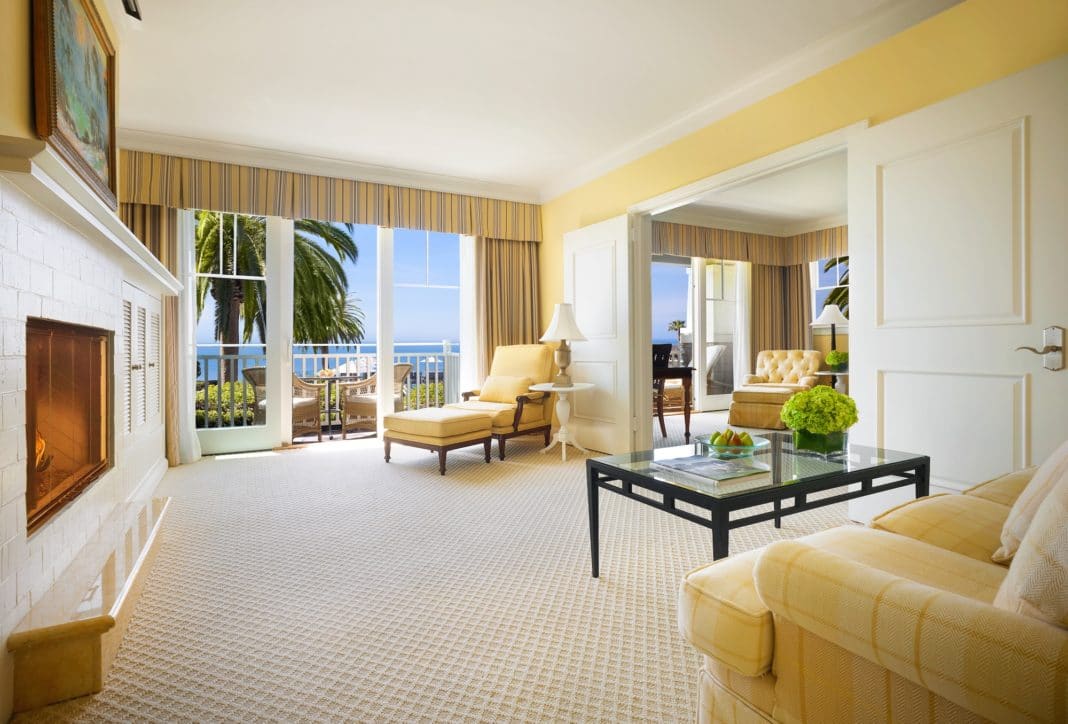 There are over 250 guestrooms at Montage Laguna Beach, and that includes 60 suites. Accommodations at this hotel are a fusion of comfort and style. From the suites to the villas, all accommodations showcase a delightful minimalist theme. Many suites are designed with a soft yellow and white color scheme, whereas the villas display a light blue and white color scheme. All are open, spacious, and breathable.
The guestrooms and suites each have their own private patio or balcony for guests to enjoy. Every room is also positioned so that guests each have partial or complete views of the crashing waves. One of the most popular options in regards to Montage Laguna Beach suites is the Ocean Surf Suite. Up to 5 people can fit comfortably within this 900-1,000 square foot space. With walk-in closets, dual vanities, and a separate living room, families will particularly enjoy this spacious suite. For families desiring even more privacy, they can opt for the Bungalow Suite. These beach bungalows are located closest to the ocean, therefore enhancing the beautiful views. Guests will feel as though they are renting their very own beach house when they choose to stay in a Bungalow Suite. There are many other room options that guests can explore on Montage Laguna Beach's website.
Montage Laguna Beach also provides the option of staying in a villa. Sleeping 6 to 8 people, each villa includes a full kitchen with appliances, an outdoor grill, two (or three!) fireplaces, and sweeping views of the ocean. As you can see, Montage Laguna Beach has a room, suite, or villa to match every need that a traveler may have.
Let's Talk Dining
Restaurants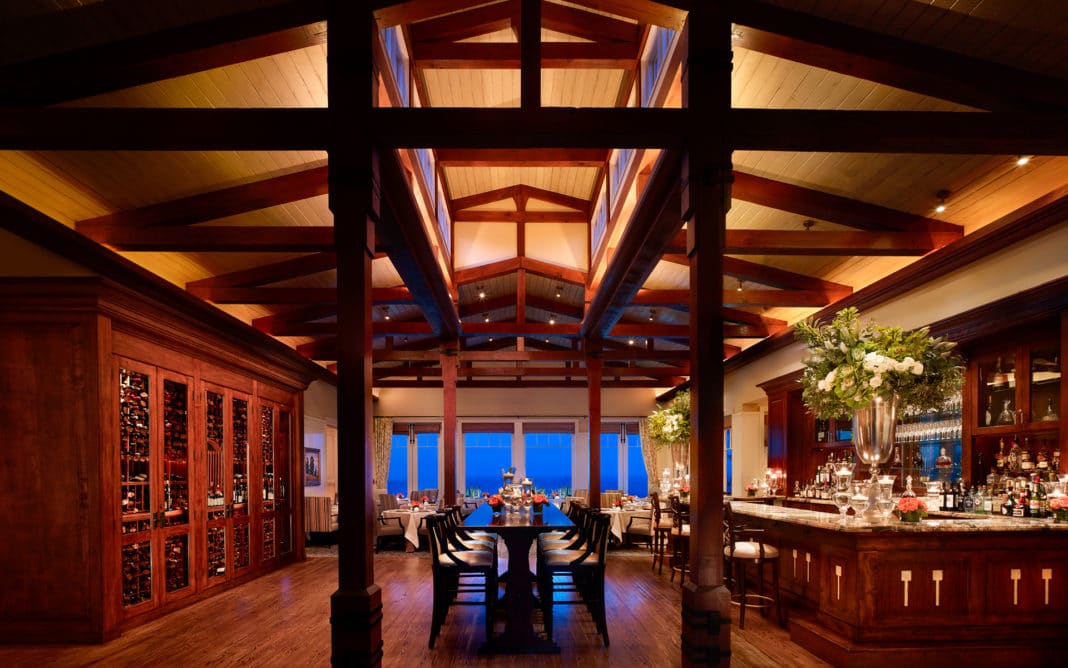 At Montage Laguna Beach there are three signature restaurants to dine at. These include Studio, the Loft, and Mosaic Bar and Grill. Each restaurant has its own flavor and ambiance. Studio serves up Modern French dishes with a California twist. From the flavor to the artistic presentation of meals, guest will leave satisfied after dining at Studio. This restaurant is also situated on the oceanfront, which allows for panoramic views of the Pacific. The interior is designed with dark browns and cream colored walls to create an intimate and sophisticated dining experience. Because of this, couples seeking a romantic dining option should certainly check out Studio during their stay.
The Loft is the second restaurant on-site which serves breakfast, brunch, lunch, and dinner. Best known for having an interactive cheese bar with over 50 cheeses to choose from, the Loft is a casual and creative dining experience. Mosaic Bar and Grille is perhaps the most relaxed dining option at Montage Laguna Beach. This poolside bar and grill is perfect for guests hungry for sandwiches, seafood, salads, burgers, tacos, and other standard American meals. Since this beachy restaurant is a very casual dining experience, families often love to eat at Mosaic Bar and Grille.
Additional Dining Options

In addition to the three on-site restaurants, Montage Laguna Beach has a Lobby Lounge, in-room dining services, and private dining options. The Lobby Lounge is the ideal place for guests to grab drinks and enjoy live music within an elegant, yet comfortable atmosphere. The Lounge is also beautifully located with wide-open views of the Pacific Ocean.
And on days when you are sitting too contently on your room's private balcony to leave, guests may order in-room dining. This is 24/7 room service, we might add. Whether it be for breakfast, lunch, happy hour, dinner, or a midnight snack, the in-room dining service is a great option for guests who wish to eat from the comfort of their room or private patio. Private dining is the last option, which allows for groups to dine in secluded, intimate spaces. There are four different private dining areas that guests can choose from at Montage Laguna Beach, each with their own atmosphere.
Let's Talk Amenities and Activities
On-site Activities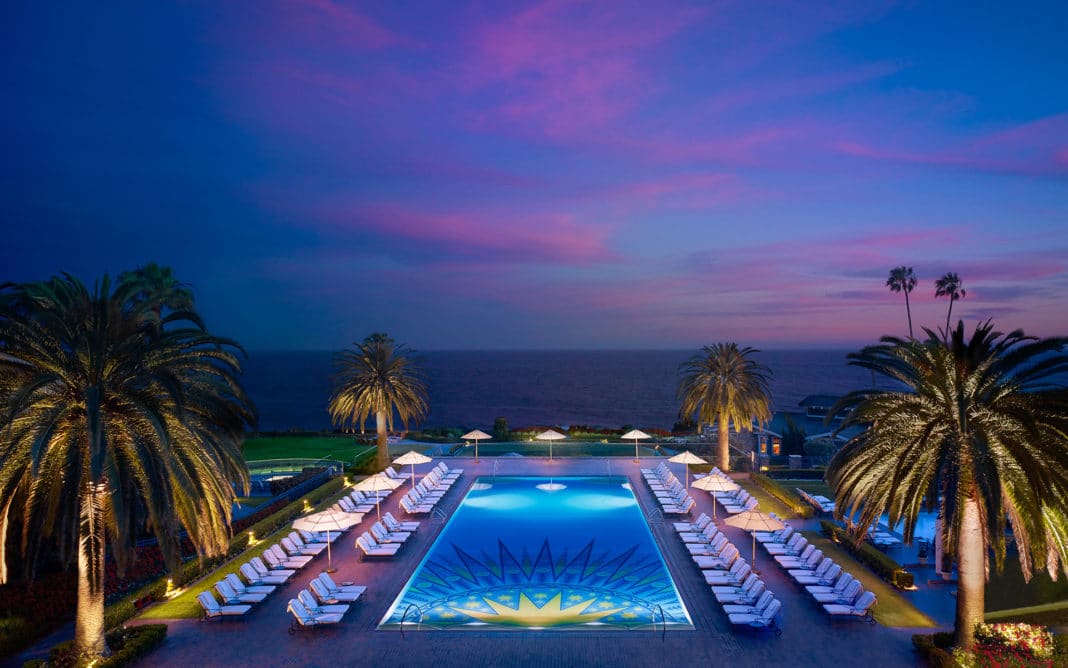 On the Montage Laguna Beach property, there are many amenities and activities for all ages to enjoy. The Mosaic Pool is one highlight of the hotel because of its beautiful location close to the ocean. Watching the sunset poolside will be a must during your stay at Montage Laguna Beach. A whirlpool and children's pool also sit next to the Mosaic Pool for kids to splash around in. Since you will be in Southern California, guests will have to take advantage of the fantastic surfing, snorkeling, standup paddleboarding, sailing, kayaking, and whale watching scenes during their stay.
Montage Laguna Beach also offers many family activities on the property that guests must take advantage of. One of those activities includes Montage Merits. Guests are challenged to collect all 12 different Montagne Merit Badges during their stay. Some of those 12 badges include a "building a sandcastle" badge, and a "catching a wave" badge. Kids will love playing this game during their stay at Montage Laguna Beach. Those who can get all 12 badges will also be awarded a prize! There are other children's programs on site too, including Paintbox (for 5 to 12-year-olds) and Paintbox Petite (for 2 to 5-year-olds). These programs allow kids to unleash their creativity with various arts and crafts and games. Parents can sign their children up for either a full day, a half day, or Children's Night Out, which is available on Friday and Saturday nights.
Spa Montage Laguna Beach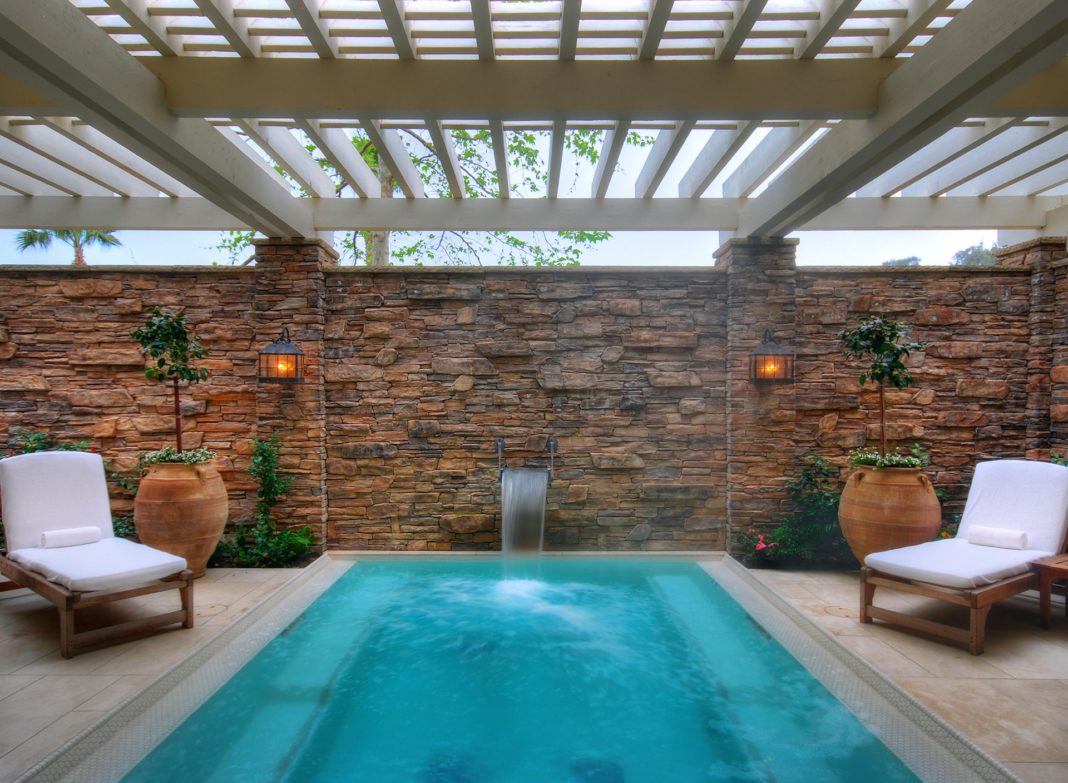 Adults, we have not forgotten about you. Spa Montage Laguna Beach is where you can find rest and relaxation on your trip to Southern California. With steam rooms, saunas, whirlpools, an outdoor lap pool, and fireplace lounges, who can resist a trip to the spa? The spa treatment menu offers a number of massages, facials, and wraps. The spa menu is extensive, so guests are sure to find exactly what they are looking for at Montage Laguna Beach. Teens are welcome to enjoy the spa's services as well. There is a separate teen spa menu which includes options such as a facial treatment, a massage, a make-up lesson, a manicure and a pedicure, or a private yoga session.
Weddings and Special Events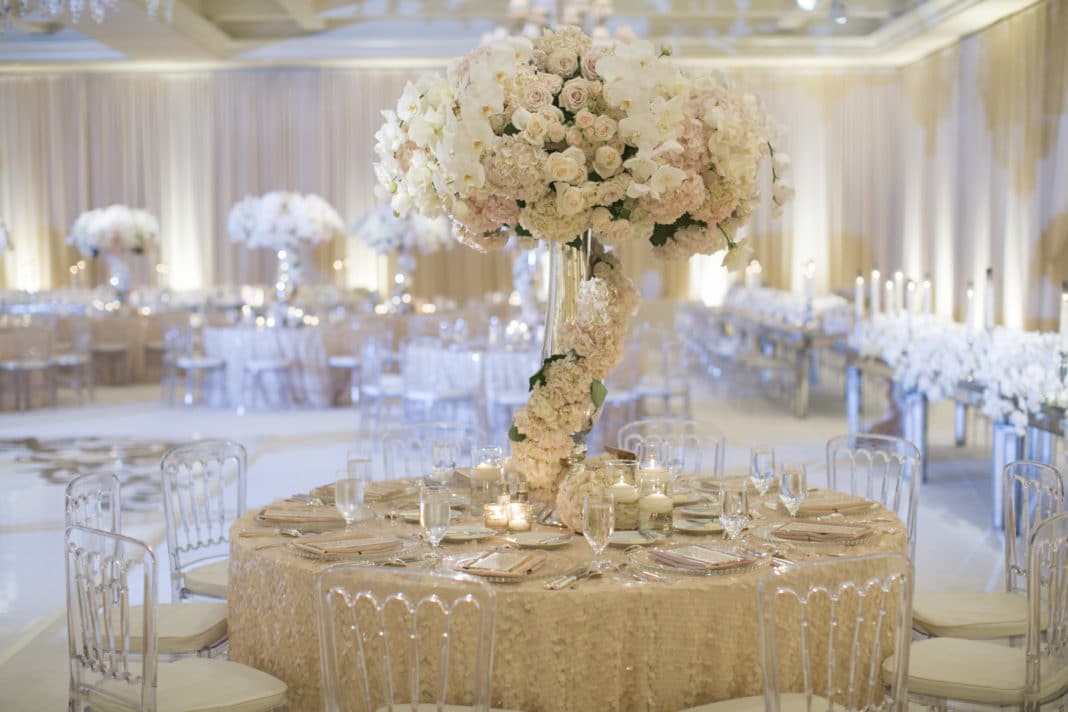 Montage Laguna Beach is perfectly equipped to host your dream beach wedding, business meeting, or other family celebration. Montage Laguna Beach understands how significant your wedding is to you and your loved ones. For that reason, the hotel's event and wedding specialists are prepared to help you every step of the way to make your wedding day the best it can be. Couples can choose to say "I do" in a number of venues. The grand ballroom, the gallery ballroom, the outdoor courtyard, or the oceanfront lawn are all options for couples to choose from.
Business meetings can also be housed within the Montage Laguna Beach property. What better place to have a business meeting or conference than surrounded by scenic beauty? Montage Laguna Beach offers the space you need, the assistance you need, and the refreshing beauty that makes business meetings that much greater.
Let's Go!
After considering the accommodations, dining options, activities, and amenities, what do you think of Montage Laguna Beach? We absolutely adore this hotel's location on the oceanfront. At Montage Laguna Beach, each room comes with a view, each night comes with a spectacular sunset on the Pacific, and each day comes with new adventures. The variety of options at Montage Laguna Beach is also another stand out feature of this hotel. Whether you are traveling solo, with your family, or with your significant other, this hotel has accommodations for you. If you are traveling with kids, then there are casual dining options and children's activities to take advantage of. However, Montage Laguna Beach also provides romantic and intimate vibes for couples traveling together. It is rare to find a hotel that is so accommodating to the needs of different travelers. Because of that, we love Montage Laguna Beach even more.
Calling all travelers who have stayed at Montage Laguna Beach before. We invite you to share about your experience in the comments section below!
Related Article: 10 Best Hotels in Laguna Beach Reviewed | 2018