Where Boutique Style Meets the Sandy Shore, You Will Find Casa Laguna. Consider a Stay at This Sophisticated and Hip Hotel During Your Next Trip to Southern California
How can one describe Casa Laguna? A visual will serve you best, so let us paint you a picture with our words. Hand-painted Moroccan and Spanish tiles, cobblestone floors, Mediterranean flavor, patterned pops of color, wooden doors, open and airy spaces, detailed décor. Stepping into Casa Laguna is like stepping into a magazine. Casa Laguna was built in the early 1920s, but the modern, colorful, and patterned interior would tell you otherwise. The hotel has a Spanish-style exterior with a free-spirit interior. This historic hotel sits along the southern side of Laguna Beach. Parked on the Laguna hillside, Casa Laguna overlooks the breathtaking Pacific Ocean.
Casa Laguna's architecture and interior alone will leave guests impressed. Best of all, Casa Laguna isn't just about the looks. There is more to this hotel than its external appearance. With comfortable and gorgeous suites, complimentary Sangria upon arrival, friendly staff, terrific ocean views, and a luxurious spa, Casa Laguna is one of the best places to stay at Laguna Beach. Particularly, couples seeking a romantic getaway need to check out this hotel. For more reasons why you should consider a stay at Casa Laguna during your next trip to SoCal, let's get talking about the accommodations, dining options, and amenities & activities offered at this hotel.
Let's Talk Accommodations
Guestrooms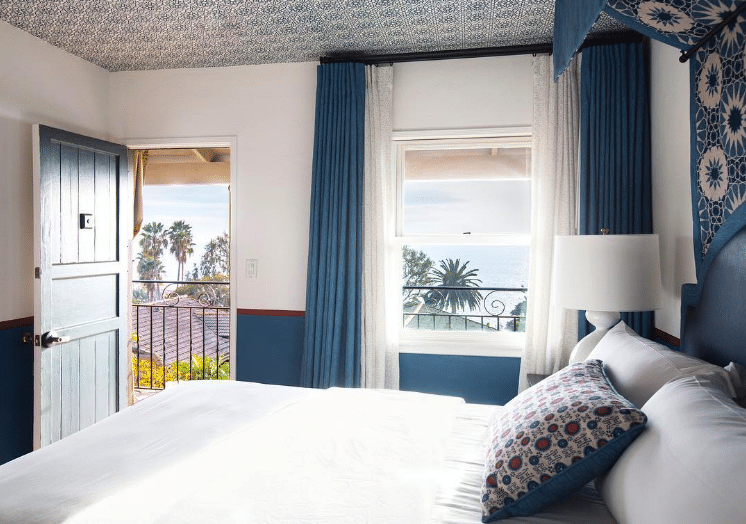 The artistic touches and details that guests will find in the hotel's lobby carry into the guestrooms and suites as well. The Garden Room is one of those places. The Garden Room features colorful, custom Moroccan tiles, books on the bedside, custom furnishings, and a comfortable queen-size bed. With a working desk, flat screen television, and high-speed internet access, guests may have a difficult time leaving this room. With comfort, class, and charming boutique-style, this room has it all.
The Deluxe Ocean View room is the best of both worlds. This room overlooks not only the well-groomed gardens but also the grand Pacific Ocean. A queen-size bed, a minibar, a library of reading material, a marble vanity, and hand-painted Moroccan tiles are found in this guestroom. Shades of blue and soft white set the tranquil mood in this space.
The last of the single guestrooms available at Casa Laguna is the Deluxe with Ocean View Patio. Similar in layout to the previous room, this guestroom adds additional patio space where guests can witness views of the Pacific. The patio comes with seating for two. When ordering room service, or breakfast in bed, the Deluxe with Ocean View Patio provides wonderful space to dine while absorbing the sunshine and views of the sparkling ocean.
Suites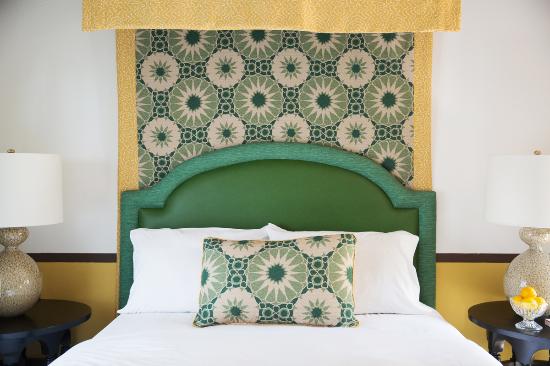 Guests desiring more space must take a look at Casa Laguna's suite accommodations. More square footage means more walls space clothed in sophisticated décor. The Junior Suite comes with a private balcony that peers over the coastline. This suite also comes with a custom king-size bed, a spacious living area, a dining area for two, a 50-inch television, and two leather chairs for guests to sink themselves into. Hand-painted Spanish tiles are also found within the Junior Suite. This suite features a green, white, and yellow color scheme and plenty of space for guests to make themselves at home.
To see a fusion of Casa Laguna's signature Moroccan and Spanish décor, stay within the One Bedroom Suite. The blend of these two styles is made visible within this suite. The One Bedroom Suite comes with a private balcony with ocean views, a separate living area, a dining area for two, and a custom king-size bed where guests will sleep like a baby. Some One Bedroom Suites also have a gas fireplace. When booking your stay, let Casa Laguna know you would like a room with its very own fireplace. Guests will have no trouble getting comfortable in this suite.
The Bungalow is Casa Laguna's most spacious, sophisticated, and luxurious accommodation. The Bungalow is located away from other guestrooms and suites. Because of that, the Bungalow Suite has its own private entrance. For the utmost privacy, book a stay in the Bungalow Suite. This suite features hand-painted Spanish tiles, a calming blue and white color scheme, a king-size bed, a kitchenette, a gas fireplace, a Jacuzzi claw foot bathtub (with views of the ocean), and a private patio (with more views of the ocean). What's more is that the Bungalow Suite has an additional outdoor dining area with a hammock. For relaxation to the max, look no further than the Bungalow Suite at Casa Laguna.
Let's Talk Dining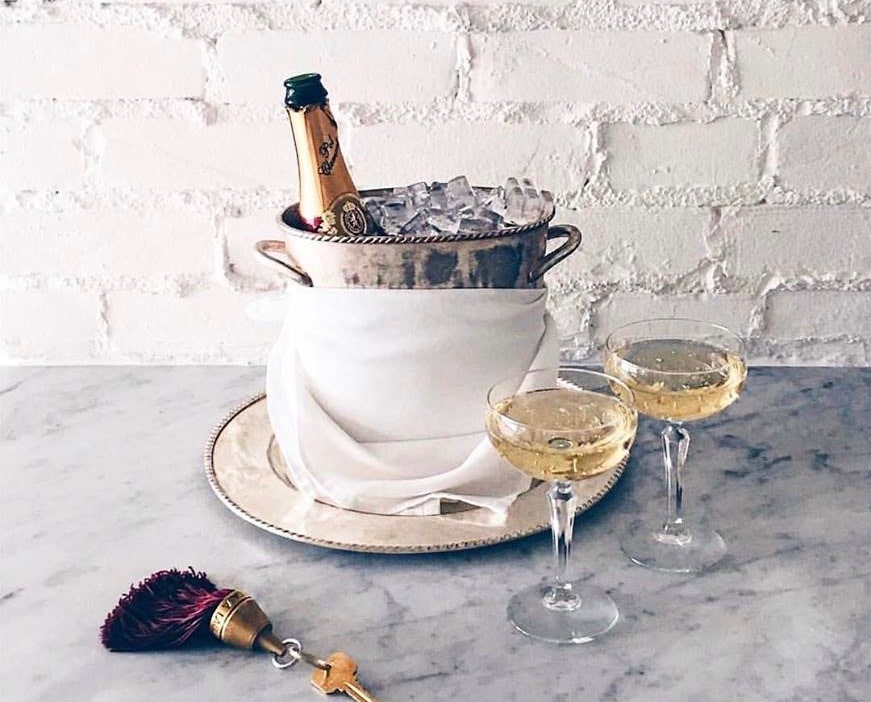 As far as dining at Casa Laguna, the hotel offers a complimentary European continental breakfast. Every morning from 7 am – 10:30 am, guests can come enjoy their favorite juices, pastries, breads, omelets, pancakes, fresh fruit, and more. Best of all, guests can have crepes made to order, just the way you want them! While Casa Laguna does not have a main restaurant that serves lunch and dinner, the hotel does offer a selection of small plates from 11 am – 11 pm. These small plates can be enjoyed within your guestroom, in the lobby, or by the pool.
With options such as caprese, smoked salmon bruschetta, and roasted Marcona almonds, the snacks available can easily be packed for a picnic on the beach as well. We say grab a few small plates and head to the shore. Guests can also order a number of wines, beers, and cocktails from off the Food & Drink Menu. For more hearty meals, guests will not have to look far to find lunch and dinner options. Restaurants and cafés line the streets of Laguna Beach. For the top recommendations, ask the locals! The Casa Laguna staff will also be delighted to share with you their favorite restaurants nearby.
Let's Talk Amenities and Activities
Casa Laguna Amentities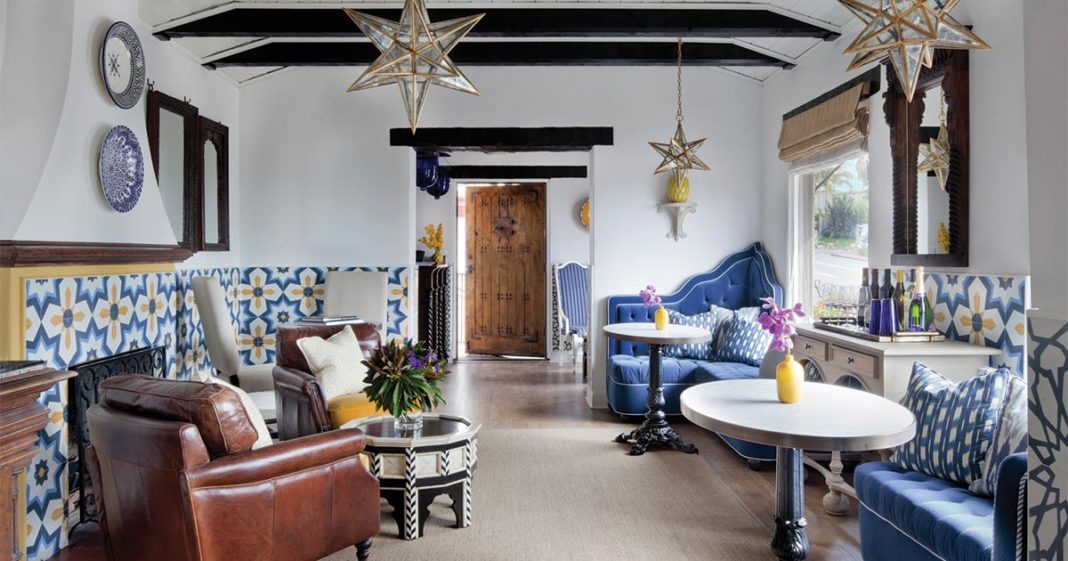 Complimentary breakfast every morning, free iced tea by the pool all day long, and a complimentary welcome glass of Sangria when you first check in. How kind is Casa Laguna? The hotel goes above and beyond to ensure guests have a lovely stay on their property. If searching for even more relaxation during your trip to Laguna Beach, check out the on-site indoor and outdoor spa. Both spa options offer guests privacy. The outdoor spa even showcases glorious views of the Pacific Ocean. Guests can drift off to the sound of crashing waves as you get a massage at Casa Laguna. The spa treatments offered include a therapeutic wellness bath, a custom Swedish massage, a deep tissue massage, a hot stone massage, and more. Couples can also opt for a couples massage.
Activities Around Laguna Beach
When you aren't lounging by the Casa Laguna pool or unwinding at the spa, there is plenty to do in and around Laguna Beach as well. For starters, guests will have to visit the beach. Lather up the sunscreen, break out the sunglasses, and get ready for a refreshing dip in the ocean. Guests can also take a one-mile walk (on the beach if they so please) or ride north and they will hit downtown Laguna Beach. Casa Laguna is located at an ideal distance where guests can feel they have private, breathing space at the hotel, yet are close enough to venture downtown whenever they please.
Downtown, travelers will find numerous restaurants, cafés, and boutique shops. When looking for lunch and dinner options, just head downtown and you will find multiple options. A plethora of art galleries and studios also call Laguna Beach home. We highly recommend exploring the art scene when in the area. Another activity that should be on your SoCal itinerary is a day trip to Los Angeles. Los Angeles is only a 45 minute to 1-hour drive north of Laguna Beach, making it the perfect day trip destination.
Let's Go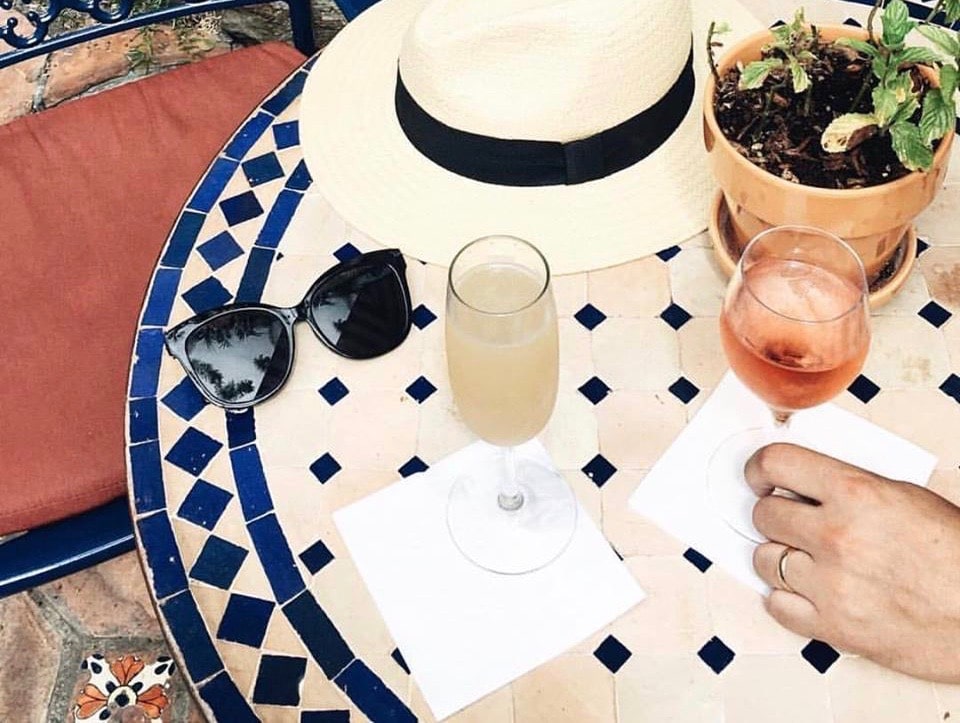 Couples on a romantic getaway will find Casa Laguna to be one of the best places to stay in the SoCal area. At Casa Laguna, guests will discover a blend of Moroccan-inspired décor and Spanish architecture. There are luxurious and comfortable accommodations, stunning natural surroundings, and a hotel pool and spa as well. These are just a few of the reasons why you should consider a stay at Casa Laguna.
Get out your cameras, because this hotel will have all the photographers snapping away. From the lobby to the gardens to the outdoor pool, guests will be squealing in delight over how charming Casa Laguna is. Again, we love the fact that this property is close enough to downtown for guests to enjoy the upbeat downtown scene, but also far enough for guests to enjoy their privacy. Honeymooners, newlyweds, and couples seeking a romantic escape need to look no further than Casa Laguna Hotel.
Have you stayed at Casa Laguna before? Share your experience in the comments section below! What was the highlight of your stay at this Laguna Beach hotel?
Related Article: 10 Best Hotels in Laguna Beach Reviewed | 2018