Explore the best beaches in Cuba during your Caribbean vacation.
Since Cuba opened its borders to the US in 2015, many tourists have been eager to travel to the country. Each year, the nation's tropical climate and vibrant culture entice countless visitors to come and experience Cuba for themselves. Those who want to unwind and forget about daily stresses and anxieties should consider vacationing to this Caribbean destination. With its gorgeous blue waters and white sandy beaches, Cuba remains the ideal location for relaxation. In fact, if you want to find the best beaches in Cuba during your trip, read our article below. You'll be sure to find the most beautiful beaches for spending your days laying underneath the sun.
1. Playa Ancón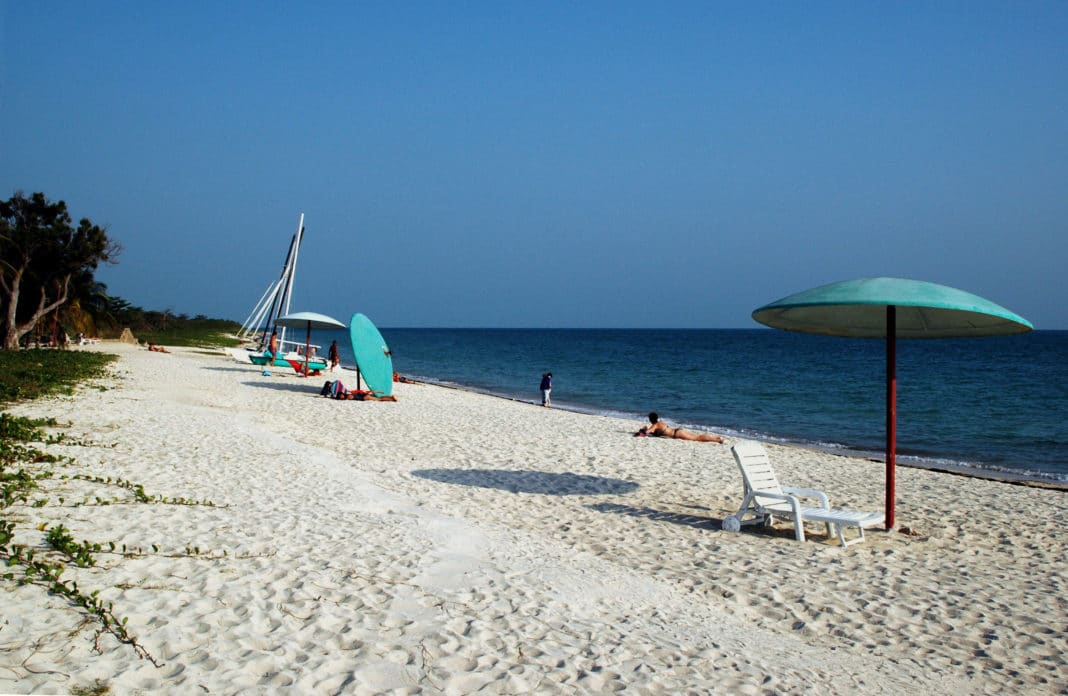 Credit: Gorupdebesanez
Located on the south coast of Cuba, this beach heralds sparkling white sands surrounded by turquoise waters. While there, visitors can waste hours sunbathing or swimming in the warm ocean. Around the area, you'll also find three all-inclusive hotels. This means you can book your accommodation nearby the beach if you so choose. However, with many people staying in proximity to Playa Ancón, the beach may become a bit crowded during peak season. Don't let this keep you away though, as the stunning location still remains one of the best beaches in Cuba.
When you visit Playa Ancón, you'll be getting more than just a pretty beach and the sound of ocean waves. The surrounding region also has many sites to visit, such as a marina that provides trips to neighboring coral reefs. You might also want to explore La Boca, a fishing village situated near the beach. Tourists can talk to the locals and taste some fresh seafood as they wander through the village. Additionally, the famous city of Trinidad can be found just a few miles from Playa Ancón. This exciting location should not be missed during your trip to Cuba.
2. Cayo Santa María
Credit: Nelvega
This beach destination actually forms a key along the northern stretch of Cuba's main island. Cayo Santa María contains over eight miles of sandy beaches, which have been distributed into three sections. You won't have trouble finding somewhere to lay your head when exploring this beach. As one of the best beaches in Cuba, Cayo Santa María represents an ideal location to enjoy the tropical climate. Though Cayo Santa María has become a top beach resort in Cuba, it still provides seclusion from more popular sites. When you're visiting this beach location, you won't feel as if you're surrounded by crowds of tourists.
The hotels in this area tend to be found around the biggest beach, known as Playa Santa María. Thus, if you want to stay here, you'll probably find the best accommodation near that particular beach. Near the northeast of Cayo Santa María, visitors can also walk along Las Gaviotas Beach. Those who journey to Las Gaviotas should check out the Cayo Santa María Wildlife Refuge. There, tourists can see a variety of vegetation and animals unique to this Cuban region. You might additionally want to explore the Pueblo La Estrella, which contains many shops, restaurants, and bars nearby.
3. Varadero Beach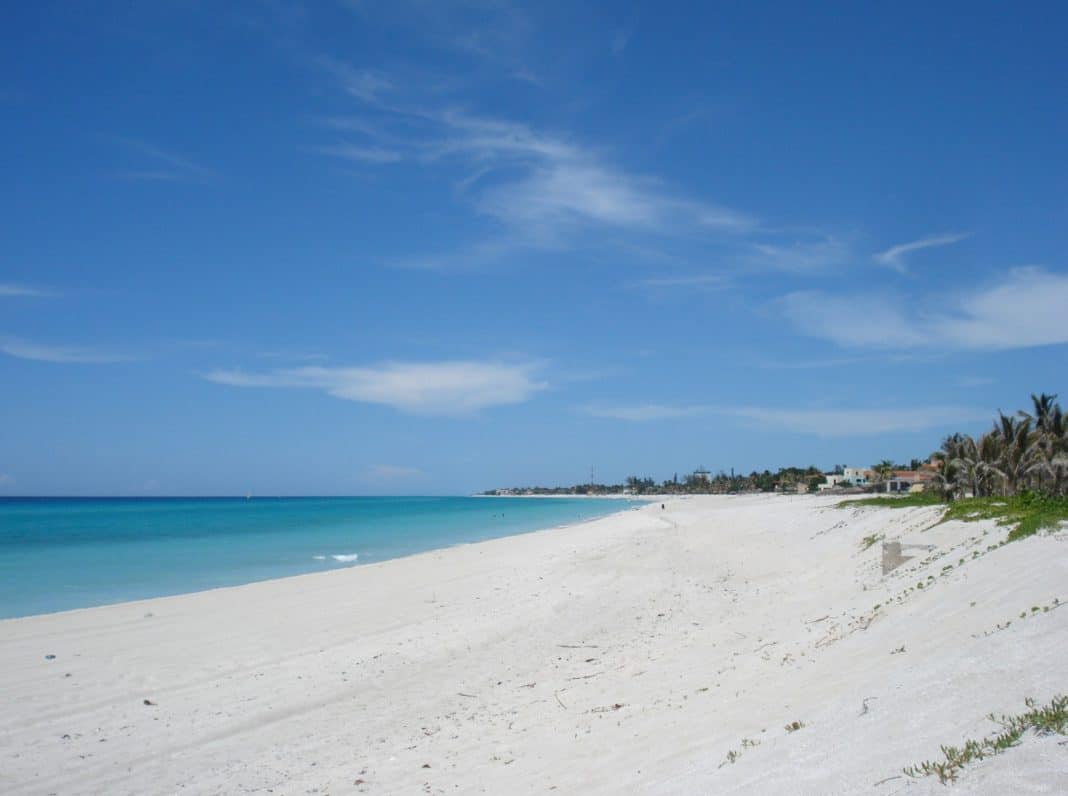 Credit: Phil Bartle
Probably Cuba's most popular beach, Varadero has a reputation for being a tropical utopia. The 12-mile long coast hosts many all-inclusive resorts, so large numbers of visitors can stay nearby. With such a lengthy and pristine sandy region, you'll be able to spread your towel out wherever you choose. At the same time, tourists searching for a more private beach spot may want to look elsewhere. This beach location usually brings tons of tourists to its soft sands throughout the year. Yet, despite its more well-known nature, Varadero Beach remains one of the best beaches in Cuba.
Hoping to do more than just sunbathe all day? The surrounding area of Varadero Beach contains many fun sites to explore. Numerous shops line the region, so you can purchase a few unique treasures to take back home with you. You could also stop for a quick bite to eat, as many restaurants remain close to the beach. After spending hours in the sun, you can enjoy the delicious tastes of real Cuban cuisine. Or, tourists can partake in water activities like swimming in the ocean and searching for seashells along the coast.
4. Playa Paraiso
With a name like Paradise Beach, you'll be sure to find your happy place while visiting this Cuban coastal destination. Playa Paraiso offers visitors hoping to find some privacy during their vacation with a quaint, yet beautiful beach site. Since man-made structures cannot be built here, Playa Paraiso remains idyllic and untouched by the modern world. As you step along the stunning white sands, you'll feel surrounded by nature in all of its true glory. Romantic walks by sunset, or solitary runs by daylight will be made more delightful without the crowds of popular beaches.
Though it has been named one of the best beaches in Cuba, Playa Paraiso hasn't become a tourist trap. Instead, the beach has maintained its pristine, clean sands and clear waters despite a growing awareness of its beauty. The sea stays relatively calm here, so you can swim all you like without worrying about drifting away. If you decide to visit Playa Paraiso, you'll believe you've stumbled upon Cuba's best kept secret. As you press your toes into the sand, which stays cool in the heat, you won't ever want to leave.
5. Cayo Guillermo
Credit: Ilya Yakubovich
A small island off Cuba's mainland, Cayo Guillermo contains a variety of gorgeous beaches. White sandy coasts and crystal green waters make the beaches here picturesque. Along the beaches of Cayo Guillermo, you can sit underneath an umbrella and read or sunbathe for many hours. Four all-inclusive resorts may be found here, allowing visitors to stay in proximity to the water. You'll be able to walk from your hotel room to the beach wherever you choose to book your accommodation. Though multiple resorts remain situated nearby the beaches, you won't feel overwhelmed by crowds of tourists. Like Cayo Guillermo, the best beaches in Cuba provide seclusion amidst gorgeous natural environments.
In addition to sunbathing and swimming through the sea, you can also partake in many other activities at Cayo Guillermo. Coral reefs line the nearby coasts, making scuba diving an ideal pastime. Visitors can swim in the clear waters and discover colorful underwater worlds filled with sea life. Similarly, younger visitors and less adventurous tourists can also go snorkeling in the ocean. Other environments on this island include lagoons, forests, and jungle locations. Tours through these areas allow for the discovery of fascinating animals and vegetation unique to Cuba.
6. Playa Sirena
Credit: ​Uticencis
The widest beach in Cayo Largo, Playa Sirena provides plenty of room for beach sports and tanning along the sand. Playa Sirena contains many palm trees that offer shade from the hot sun, making it unique to other Cuban beaches. Calm waters here allow tourists to swim and play without worrying about rip tides and powerful waves. This site even maintains a water sports center, which has equipment for every kind of water activity. Guests from any hotel in the area have the ability to use the equipment found at the center. As one of the best beaches in Cuba, Playa Sirena has a lot to offer visitors.
Close to the beach, visitors can find lots of other interesting sites to explore. Inside a massage hut, you can relax and feel rejuvenated by a specially selected body treatment. Beach umbrellas and lawn chairs may also be rented from nearby stands, so you can sit comfortably on the sand. Adventurous travelers should try swimming with dolphins, as a location for hanging out with the animals can be found nearby. Additionally, head inside the local souvenir shops, where you might find a special item to commemorate your trip to Cuba.
7. Guardalavaca
The town of Guardalavaca contains gorgeous white coasts that will satisfy any beach lover. At Guardalavaca beach, you can dip your toes in the warm waters and see through the clear, turquoise ocean. Since Guardalavaca has a variety of fun places to see and things to do, you won't ever get bored. You can get some amazing views of the Cuban coastline by taking a boat out along the sea. Thrill seekers should rent a jet ski and spend an afternoon speeding through the waves with friends and family.
Even after spending all day in the sun, visitors will want to spend more time exploring the local area. Restaurants along the beach allow tourists to enjoy their meals while looking out at the pristine ocean.   Many tours of the area can be booked throughout the year, so visitors may discover the town's most authentic sites. The local shops give travelers the chance to buy a handmade craft from a resident of Cuba. You might even take a tour of the cigar shops, where you can learn how to craft traditional Cuban cigars. Just make sure you put Guardalavaca on your list of the best beaches in Cuba to visit.
8. Playa Pilar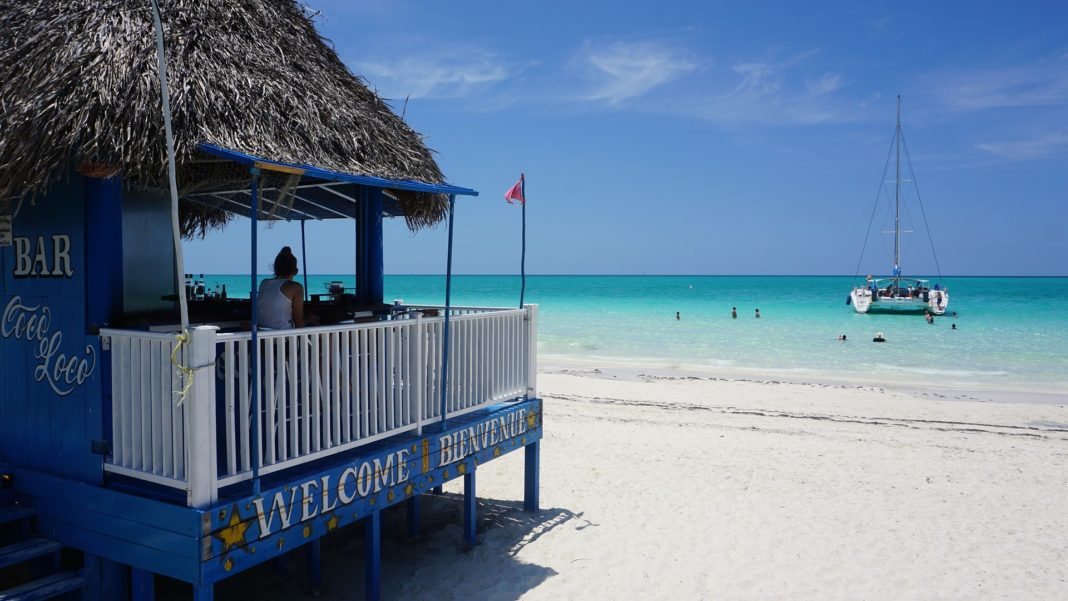 Found in Cayo Guillermo, Playa Pilar represents one of the best beaches in Cuba for any tourist to explore. A stunning beach that will captivate you in its beauty, Playa Pilar remains a must-see destination when vacationing in Cuba. The powdery, white sand on this beach will feel softer than any plush fabric as you walk along the coast. You could easily fall asleep as soon as you rest your head atop the sand and shut your eyes. While this beach has a much smaller size than others on this list, it doesn't invite as many crowds. This means you can experience Cuba in privacy when you visit Playa Pilar.
The shallow waters of Playa Pilar ensure younger travelers can swim in safety as their parents watch from afar. You might also play water sports in the sea, since you may easily run or walk through the water. A local sports center additionally provides any sporting equipment you might need, such as kayaks or banana boats. Interested in snorkeling? The nearby nautical center offers tourists with a snorkeling trip to Cayo Media Luna. After a day out in the heat, take a much-needed break at a bar or restaurant alongside the beach. These casual dining venues provide refreshing cocktails and fresh seafood to satisfy your hunger.
9. Cayo Rico
Credit: Ricardoricardo618
The small island of Cayo Rico remains an ideal destination for visitors hoping to experience the beauty of Cuba. Many visitors take day-trips to this location while staying on the mainland, as the area has some truly breathtaking scenery. Frequent boat excursions may be booked in advance, letting you travel across the water from your hotel to Cayo Rico. Of course, Cayo Rico has a reputation for containing the best beaches in Cuba. When you visit, you can leave your worries aside and drift along the clear blue surf. As one of the lesser-known beach locations in Cuba, Cayo Rico stands as a hidden gem amidst other popular destinations.
During your day-trip to Cayo Rico, you'll probably see a few iguanas as you sit outside and enjoy a meal. While standing in the shallow waters, you might even discover some starfish lingering in the sand. This island also has a few neighboring sites worth visiting, such as Playa Sirena, another beach on our list. If you're excited by shopping, consider hopping on another boat to Isla del Sol. The area has lots of places to purchase gorgeous gifts and keepsakes, as well as clothing with a Cuban flare.
10. Playa Esmeralda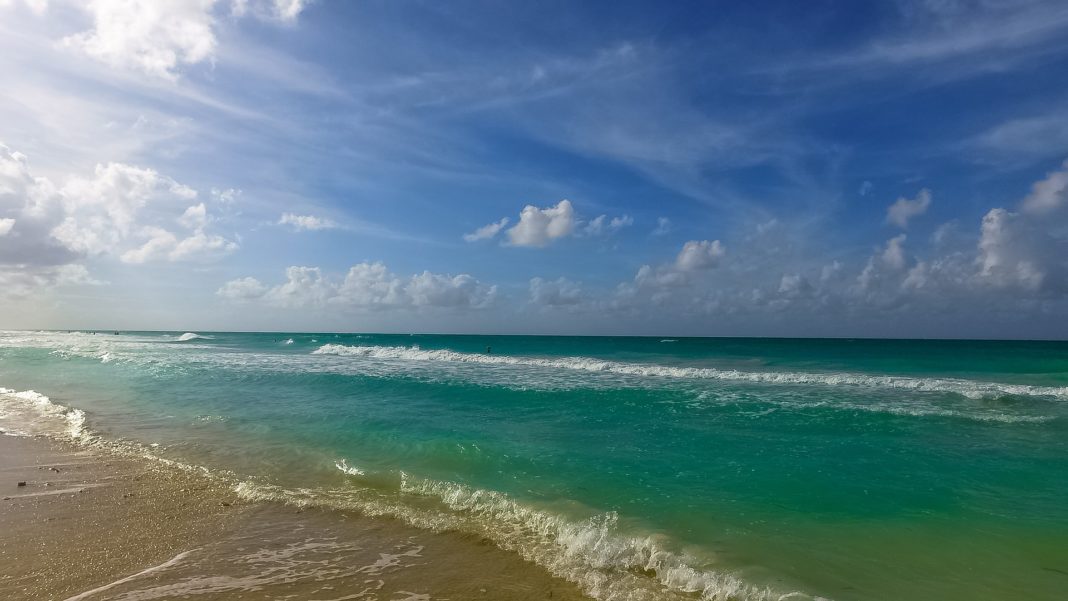 Playa Esmeralda, meaning Emerald Beach, garners its name from the stunning green waters that surround the area. Instead of gazing at a normal blue ocean, visitors will be amazed by the unique emerald color of the waves. This destination won't feel like any beach that tourists have visited previously, even after exploring Cuba's landscape. With white sands that feel plush beneath bare feet, Playa Esmeralda represents one of the best beaches in Cuba. When standing on the coast, tourists won't want to be anywhere else on the island.
For those who stress the importance of privacy above all else, Playa Esmeralda might be the ideal beach location. This beach can only be accessible to those who stay in the nearby hotel. That means random crowds and tourists can't throw their towels out on the sand. Those who love water sports will also find a variety of activities to choose from while staying on this beach. Windsurfing, parasailing, and diving represent just a few of the activities one could pursue. Additionally, the Naranjo Bay Nature Reserve may be found just a short distance from the beach. Inside this reserve, tourists have the ability to swim with dolphins and see fascinating wildlife.
Don't miss out on seeing the best beaches in Cuba.
With the nation's gorgeous tropical environment, Cuba continues to draw thousands of new visitors to its islands. Any travelers who want to spend afternoons relaxing along pristine beaches will find numerous locations to satisfy their desires. This Caribbean destination contains some of the top beaches around the world, making it ideal for every beach bum. Hopefully, our list of the best beaches in Cuba has inspired you to plan an amazing Cuban vacation. As you travel across the landscape, you'll know exactly where to stop and plant your beach chair in the sand.
Related Article: Best Beaches In Mexico: Hidden Gems and Must-See Spots