It's hard enough to scope out the hot spots. We're gonna help you out a little; here are the best restaurants in Myrtle Beach.
Whether you love fine dining, are looking for a casual place to take the kids, or a hole in the wall taco spot, we've got you covered. The best restaurants in Myrtle Beach offer a diverse array of tastes, locales, and styles sure to suit every taste. To make things easier for you, we put all our favorite picks onto one list. Enjoy!
Here Are Our Picks for the Best Restaurants in Myrtle Beach
1. Villa Romana Italian Restaurant
Credit: Villa Romana Restaurant
Come and enjoy Italian classics from veal scaloppine to pasta served in a festive space with statues and a fountain. Treat that special someone or take the family out to Villa Romana Restaurant. Here, you'll savor amazing Italian cuisines at one of the best restaurants in Myrtle Beach.
Ever since they opened in 1985, the folks at Villa Romana have been dedicated to serving up one of the most interesting menus in Myrtle Beach, SC. Their dinners are unique in that they use only the freshest, finest ingredients. And as with any fine Italian cuisine, they are all prepared from scratch. The decor offers nothing less than originality too. Mirroring Roman tradition, dining is done among statues, chandeliers, columns, and a centerpiece fountain, as well as red roses.
Their culinary background combined with an excellent selection of four to five-course dinner entrees makes for the perfect combination. We love that the recipes have stayed in the family, having been handed down from generation to generation.
2. The Melting Pot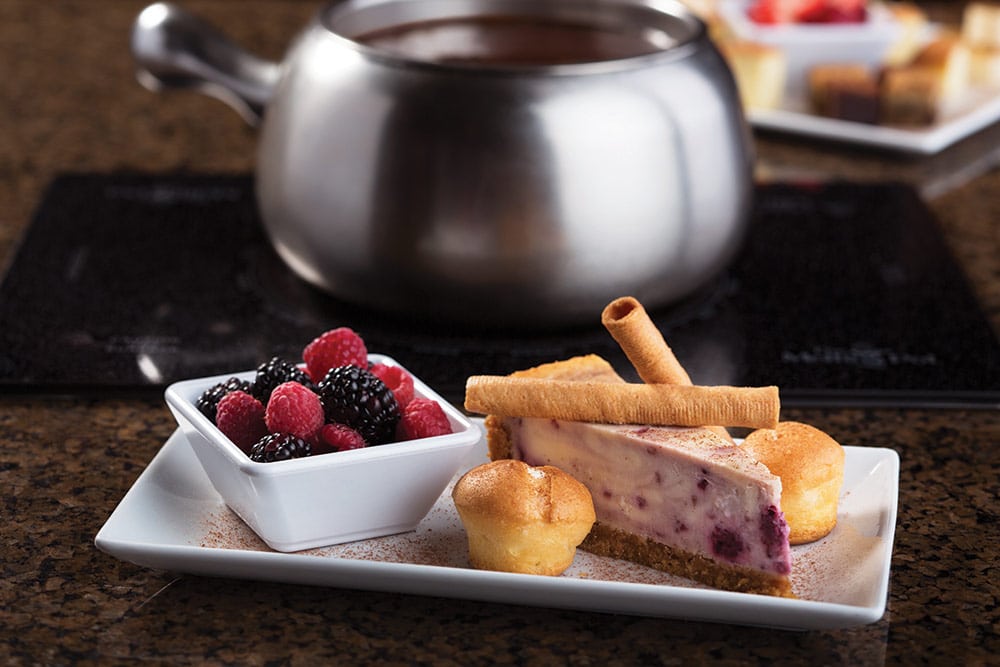 Credit: Melting Pot
This fondue restaurant chain offers heated pots of cheese, chocolate or broth for dipping and cooking. Enjoy a unique dining experience prepared with exceptional, quality ingredients. On the menu, you can choose from several options. Of course, cheese fondue is the first. But there's also fresh farm salads, a four-course entree experience, or a create your own entree experience.
If you're feeling a little adventurous, why not create your own? What's better than options? Menu choices include all natural chicken breast, Memphis dry pork, cajun shrimp, a featured pasta, ginger teriyaki tofu, and more. Why not add a glass of wine or a craft beer?
3. Rioz Brazilian Steakhouse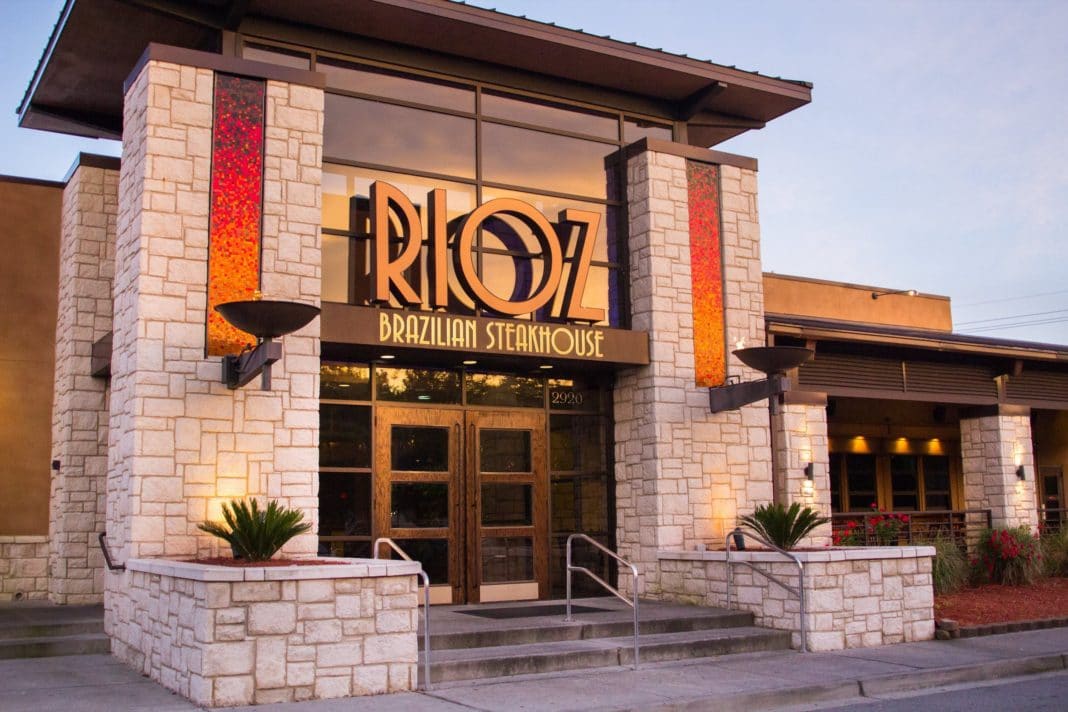 Credit: Rioz Brazilian Steakhouse
This upscale Brazilian steakhouse offers meats carved tableside, an extensive salad bar, and cocktails. Do rich creamy cheeses and chocolates sound like your kind of scene? Grab a few friends and meet for conversation, cocktails, and some of the best food you have ever tried. This lovely little restaurant whipped up a magical menu just for people like you.
Whatever reason you're out and about on the town, fondue is a fun (and delicious) way to celebrate. At the Melting Pot, you'll find excellent cuisine, attentive service, and truly friendly locals. The folks here have been bringing families and friends together to create lifelong memories for over 20 years.
4. Carolina Roadhouse
Credit: Carolina Roadhouse
This bustling casual eatery with a wraparound bar and lodge ambiance delivers a large menu of American eats. Did you know that the Carolina Roadhouse is Golf Magazine's top choice for 'Where to Eat with Your Buddies?' As one of the best restaurants in Myrtle Beach, locals line out the door for some good old-fashioned southern favorites.
Menu options include classic like fall off the bone baby back ribs, sprawling seafood platters, and the killer dog. What is the killer dog? This one-foot-long hot dog is smothered in chili, cheese, and fries. If you're going to pick an outrageous, messy entree, this is the one. You're welcome.
5. Mr. Fish Seafood Restaurant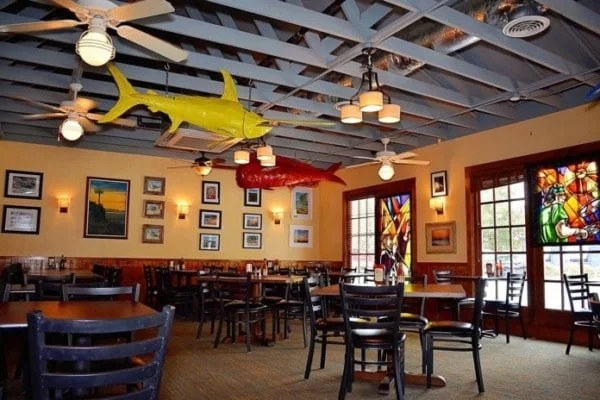 Credit: Mr. Fish Seafood Restaurant
Market offering a large selection of seafood including whole & filleted fish plus soft-shell crabs. Ever since 1994, Mr. Fish Seafood Restaurant has kept customers coming back. Now a popular Myrtle Beach seafood restaurant and fish market, this joint now offers a full seafood menu.
We highly recommend the steamed or fried shrimp and oysters. You can also order appetizers and specialty rolls from the sushi menu or swing by for happy hour on the beach. Next door, the Mr. Fish Seafood Market offers a place to order fresh, local fish and seafood. Stop by for a great time and stay for the fun environment and amazing eats.
6. Aspen Grille
Credit: Aspen Grille
This classy, colorful setting is known for refined, locally sourced Southern cuisine and its fun jazz nights. Come and dive into southern roots with a classic touch. When the owner decided to open Aspen, the goal was to make something that would stand out from the traditional dining experience. And Aspen Grille does that.
They've made a place of subtle sophistication and a refreshing menu. Here, you can sit and relax in a warm, comfortable environment where you'll enjoy each other's company over a fantastic meal. The music and conversation are as free flowing as the wine.
This is the perfect place out for a quiet night for two or a night out on the town with friends. You'll find that the exceptional service and attention to detail make any occasion all you hoped it would be. Join Aspen and experience true southern hospitality.
7. Library Restaurant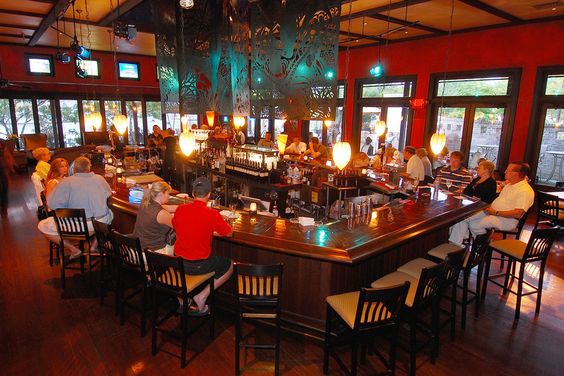 Credit: Library Restaurant
Select dishes are prepared tableside at this formal mainstay with robust wine list & tuxedoed staff. Ever since its doors first opened in 1974, the Library Restaurant has long served the Grand Strand. The wait staff have a combined 100 years of experience and prepare nothing but the freshest and finest cuisine daily.
The rare table-side service is a sacred tradition. From the famous Steak Diane to exquisite flambe desserts, the Library offers nothing short of perfection. We absolutely love their speakeasy-themed bar. It's the perfect place to meet and enjoy signature cocktails or one of their fine bottles of wine. From scotch to unique martinis, you'll love the drinks and camaraderie. There's a reason why the Library has been awarded the Diner's Choice Award by OpenTable. Customers rave about the high-quality food, service, and ambiance. Reserve your table and see why.
8. Tupelo Honey Cafe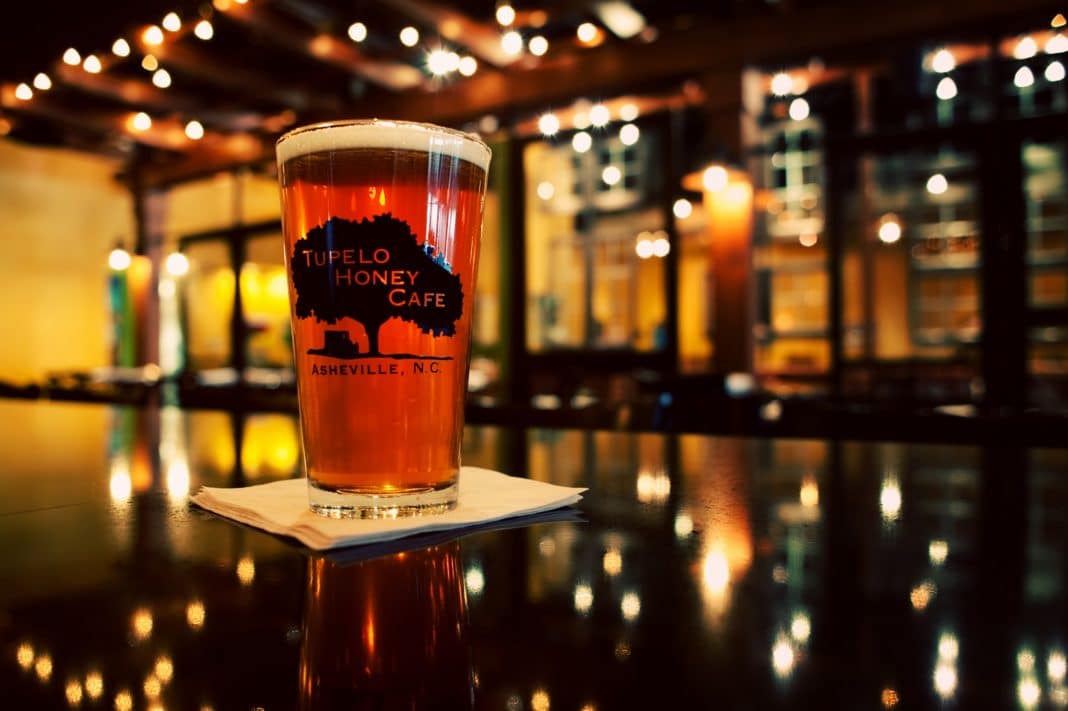 Credit: Tupelo Honey Cafe
Experience a revival of Southern comfort food rooted in the Carolina Mountains locals call home. Tupelo Honey Cafe crafts delicious brunches, lunches, and dinners that bring the family and friends together for conversations and cocktails. Gather friends around the table, where conversations flow and cocktails linger.
Southern spirit is infused into every bite of their flavor-driven dishes. The food brings back classic dishes so soulful you could sing about them. We love that Tupelo has a deep appreciation for the ingredients that go into their food. They use local, responsibly sourced ingredients as the base of every dish. From ethically raised meats to sourced fruits and veggies, they're committed to harvesting the best of every season.
When you're ready for a drink, choose from shaken, muddles, and mixed cocktails with handmade syrups and beer and wine from local distillers. Raise your bar glass with a cheer and prepare for a revival of spirits. You'll love everything about this joint.
9. Fire and Smoke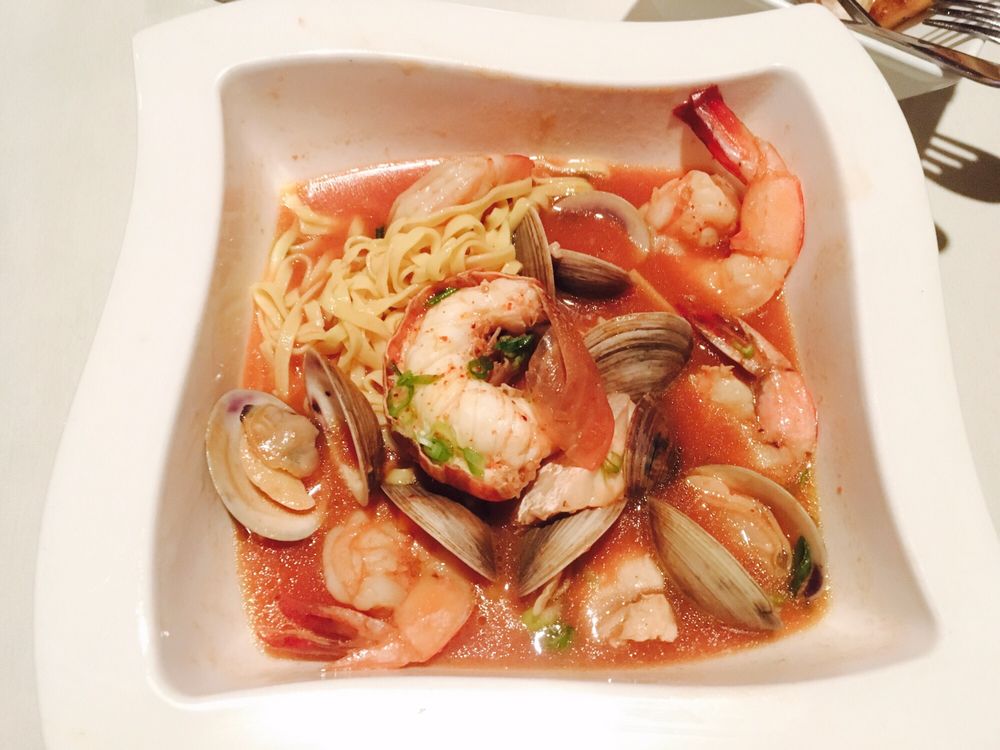 Credit: Fire and Smoke
This gastropub offers handcrafted cocktails along with upscale American snacks, small plates and entrees. Ever since the doors of Fire and Smoke first opened, the goal has been to create a destination for people who simply love food. A warm, relaxed environment is the perfect place to enjoy a meal. While the smells lure you in, the eats and southern hospitality will keep you coming back.
In the few short years they've been open, Fire and Smoke has already become one of the area's top restaurants. Thanks to the delicious recipes and the staff's attention to detail and their craft, they were able to reach their goal.
When it comes to the food, the folks at Fire and Smoke pride themselves on having a "scratch kitchen" and using only the highest quality ingredients available. They source locally as much as possible. All of their beef is USDA prime and cooked on a blazing hot wood fired grill. When it's in-season, most of their seafood is sourced locally as well. In fact, daily-boat fresh catches from Hawaii are flown overnight to the door. They know that superior quality makes for a superior experience.
10. Cafe Old Vienna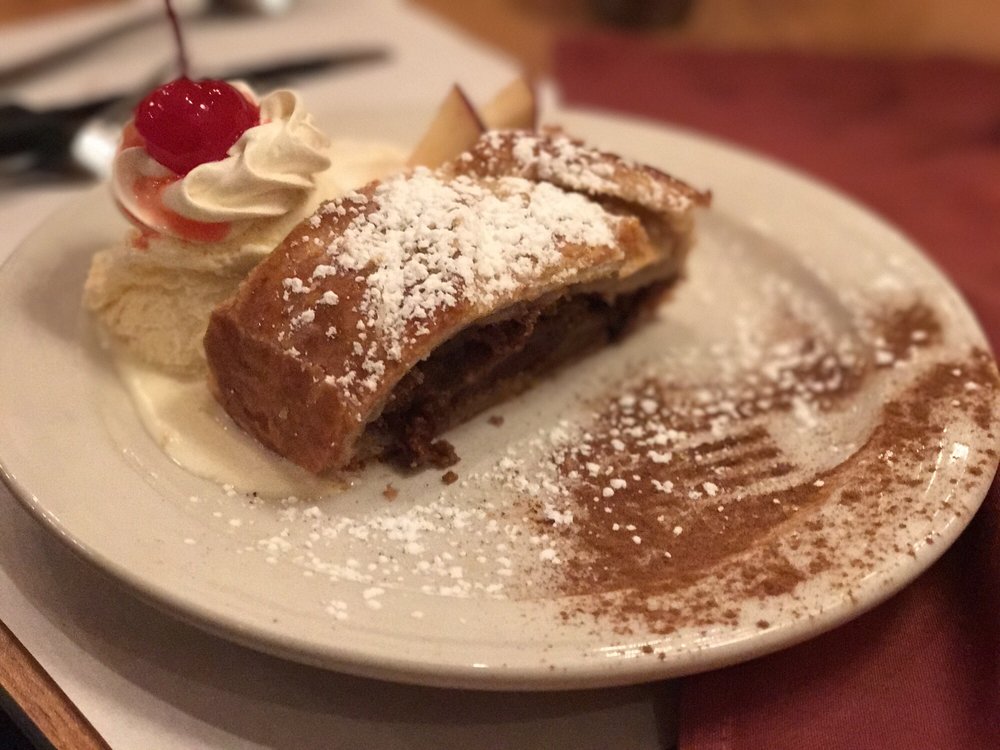 Credit: Yelp
This casual site offers Austrian and German dishes, plus a beer garden area, and occasional live music. Cafe Old Vienna's story began in 1997 when Werner H. Aunt and Uncle opened their doors to the public. This charming little cafe offers elegant decor, largely done in burgundy red and 100-year-old grain wood for an old-world feel.
This quaint little cafe caters to the locals, maintaining a regular customer base to this day. Years later, old Vienna is still serving up the best authentic Austrian-German cuisine you'll find. It truly is a wonderful and authentic experience. Cafe Old Vienna is truly one of the best restaurants in Myrtle Beach.
Book Your Dream Vacation and Go On a Foodie Tour of the Best Restaurants in Myrtle Beach
We hope you enjoyed reading our picks of the best restaurants in Myrtle Beach to grab a bite and brew. As you can see, this coastal gem offers a variety of places. From casual Italian food to fancy dining, there's surely something here for all tastes. If you're looking for some more things to do in South Carolina, check out these gorgeous beaches and activities in Greenville.
Questions and Comments
Do you have any questions or comments for us? If so, we would love to hear them. Feel free to leave us a message below. We will be sure to get back with you soon,
Related Article: Best Restaurants in Savannah for Historic Charm and Great Food