For stunning city views, refreshing cocktails, and cold brews, head to the best bars in Philadelphia.
Before the cold of winter descends upon the city, it's a great time to grab a drink. Summer is winding down, leaving the warm glow of days well spent in its wake. Here, every pub, bar, and lounge has its own story. As you hunt for the best bars in Philadelphia, let us be your guiding voice. From hole-in-the-wall bars to chic lounges, here are all the places you should be drinking as September rolls in.
Here Are Our Picks for the Best Bars in Philadelphia
1. Writer's Block Rehab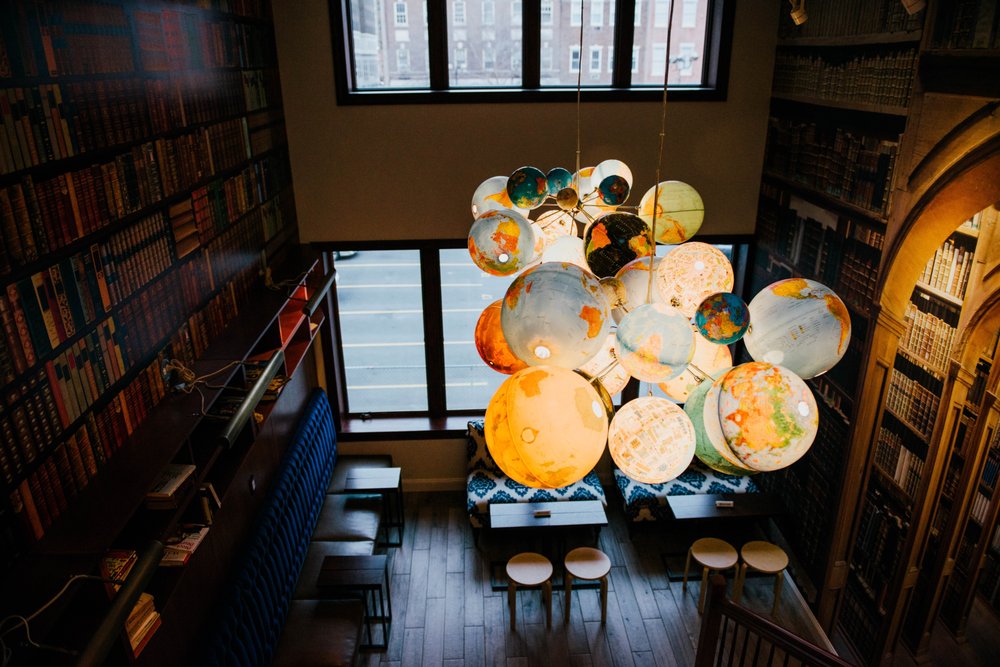 Credit: Yelp
This chill hangout offers comfy couches & globe chandelier. Come enjoy fresh cocktails, wines, beers, and light snacks. What we love most about Writer's Block Rehab is its library-themed interior. Have you ever felt torn between going out on the town for drinks or cozying up with a good book. Well, now you don't have to choose.
The entire bar is decorated with a cozy atmosphere, much to our bibliophile delight. Faux library wallpaper and wood paneling would make even Professor Plum green with envy. But as cool as the decor is, it's really all about the drinks. You won't find anything better than their herb-infused cocktails. There's no doubt that this is one of the best bars in Philadelphia.
2. Bok Bar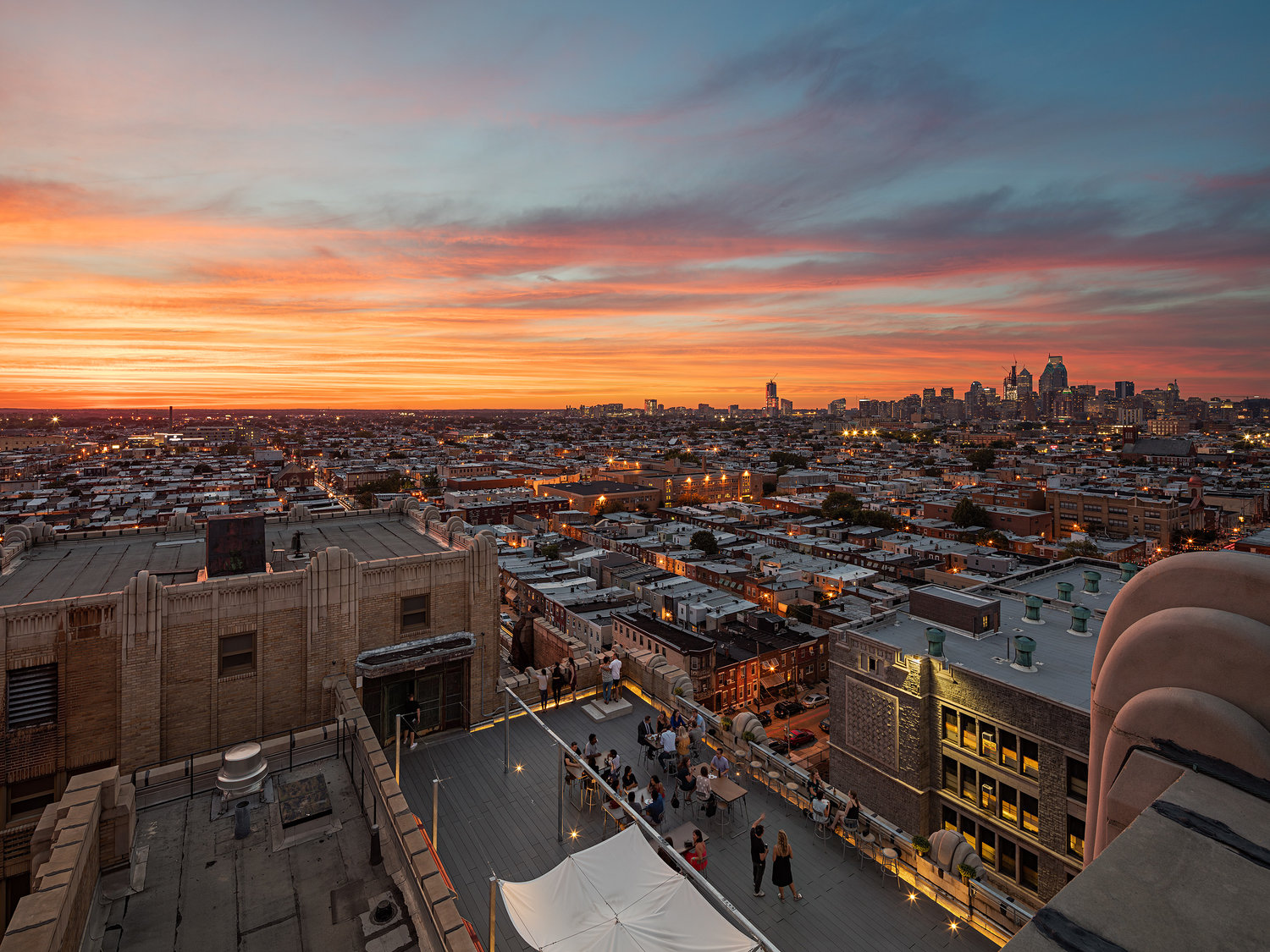 Credit: Bok Bar
Welcome to Bok Bar. A scenic rooftop with cool vibes, it offers up some of the best wine, craft beer, and Asian bites. Plus there are family days on Sundays. You'll never guess where it's located. While you might be envisioning the top of a swanky downtown hotel, this joint is anything but.
It's actually located on top of an old high school of all places. Their drink menu is limited to wine and beer but only the best of each. There's also quite an extensive non-alcoholic drink menu, including popular options like kombucha.
Did we mention that since this rooftop bar is on top of an old school, it's well – enormous. There's plenty of space for you and all your friends, even on the busiest of weekends. You've gotta love that. Moreover, the space also gives way to one of the most incredible views of the city. What's more beautiful than Philly at night?
Soak up incredible panoramic views of the city from one of the best bars in Philadelphia. From the West all the way to the Benjamin Franklin Bridge, you'll get to see it all. When you're in the mood for a frothy cold one, come on over. And don't forget to bring your camera. This is the place to make memories.
3. R2L Restaurant
Credit: R2L Restaurant
Okay, R2L Restaurant is definitely swanky. There's nothing quite like watching the sun leave a warm glow across the skyline. Why not do it from one of the best bars in Philadelphia? Way up on the 37th floor of Two Liberty Place, there are plenty of spots for optimal sunset viewing. The dining area is clearly designed for guests to enjoy city views.
When you're ready to sit down and enjoy some cocktails, their menu runs the gamut of options. Choose from crafty cocktail options like the Dragon's Fire gin cocktail and a whole lot of appetizers. We've just got a little heads up for you. Prepare yourself and your wallet for the evening. The prices are a little steep. Make a reservation if you can.
4. Assembly Rooftop Lounge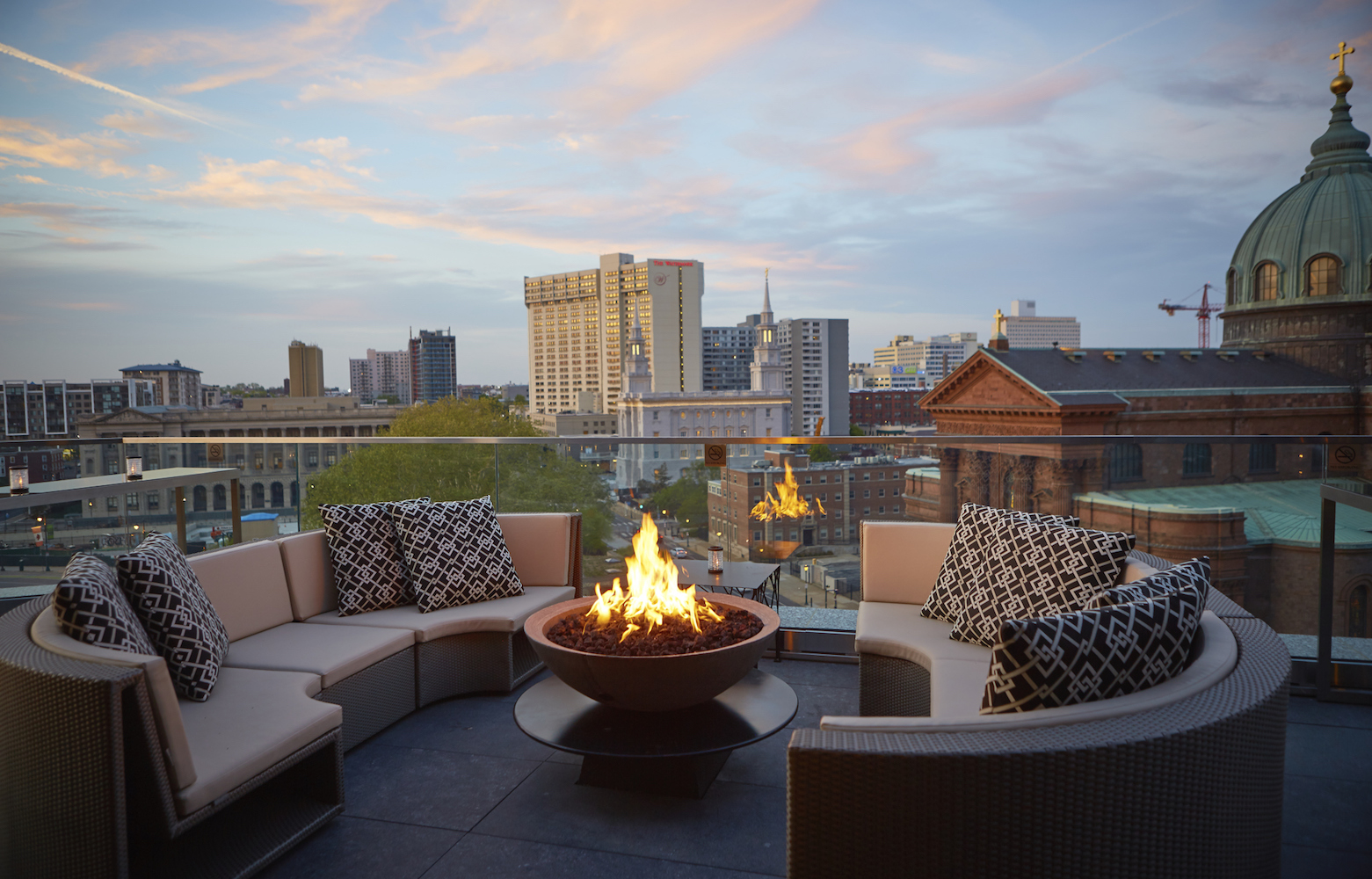 Credit: Assembly Rooftop Lounge
This elegant hotel bar serves up classy cocktails, sweeping city views, and outdoor seating. You'll find it located atop the equally stylish Logan Hotel. Semi-circular booths and beautiful fire pits create cozy corners where you and that special someone can enjoy a drink. All of it overlooks the beautiful Benjamin Franklin Parkway. When it comes to the menu, the options are fun and unique. Choose from options like the refreshing Eternal Springtime cocktail or a combo of St. Germaine and rhubarb.
5. Stratus Rooftop Lounge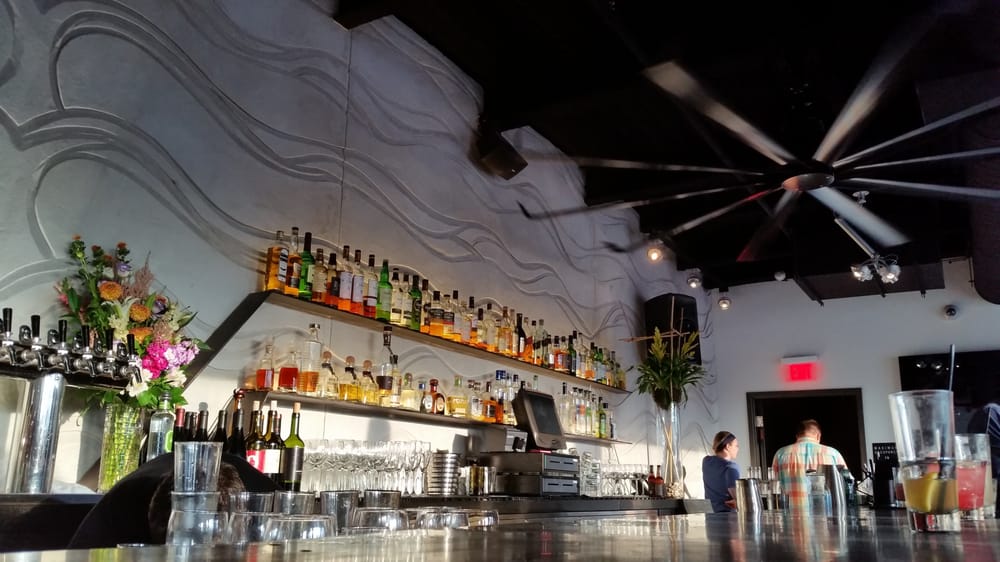 Credit: Stratus Rooftop Lounge
This ritzy rooftop nightspot at the Hotel Monaco offers views, gourmet bar bites, and cocktails. Stratus is one of the most spacious joints in the city. And while it does have a swanky atmosphere, there's plenty of greenery to break it with a beautiful view of the city. Taking a look at the menu, you will find a myriad of light wines and floral-themed cocktails. For some great pairing, indulge yourself in a boozy chocolate truffle or rich dessert filled with mezcal, vodka, and bourbon. Dessert lovers, this is your paradise.
6. The Continental Mid-town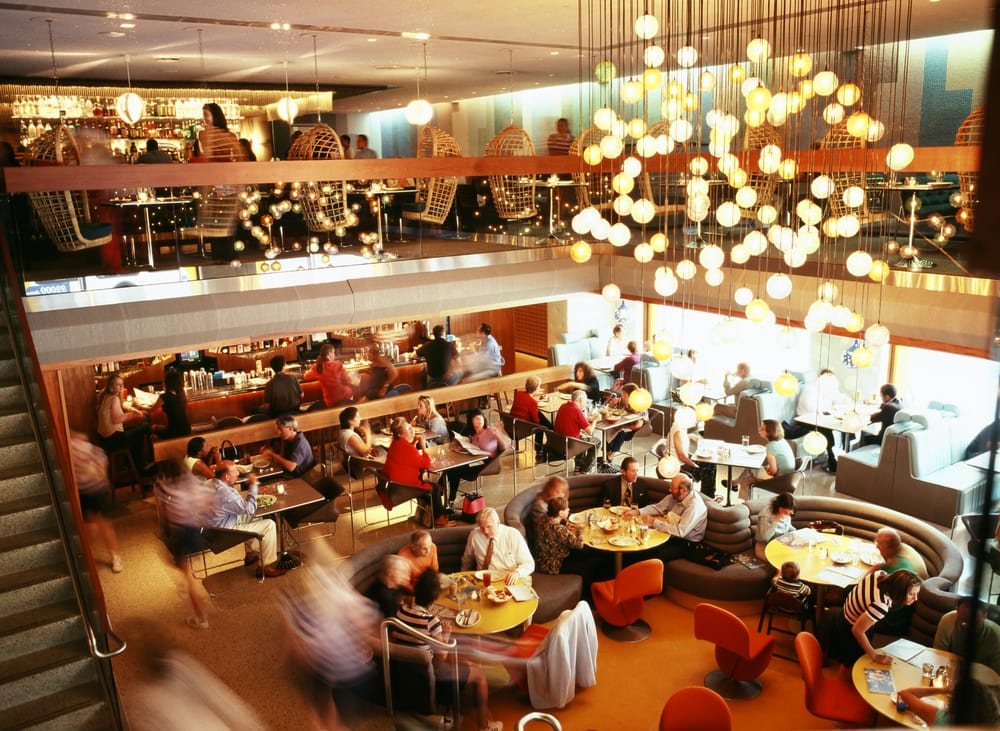 Credit: Yelp
Martinis & tapa, anyone? The dishes and drinks here are perfect for sharing, served up in a modern 3-level space with a chic roof deck. Relax in the lounge, drink in hand, post up in the basket chair, or take in the night from the outdoor patio. Whatever you choose, you'll be surrounded with magnificent city views. Browse bold and diverse flavors on the menu. Whatever you choose, the options will not disappoint. Szechuan fries, crab pad thai, or cheesesteak spring rolls, anyone?
Last but certainly not least, masterfully-crafted cocktails ensure that there is always something for you to sip on. Whether you're celebrating a special occasion or popping by just because, this is the place to be. There's no doubt that The Continental Mid-town is one of the best bars in Philadelphia.
7. City Tap House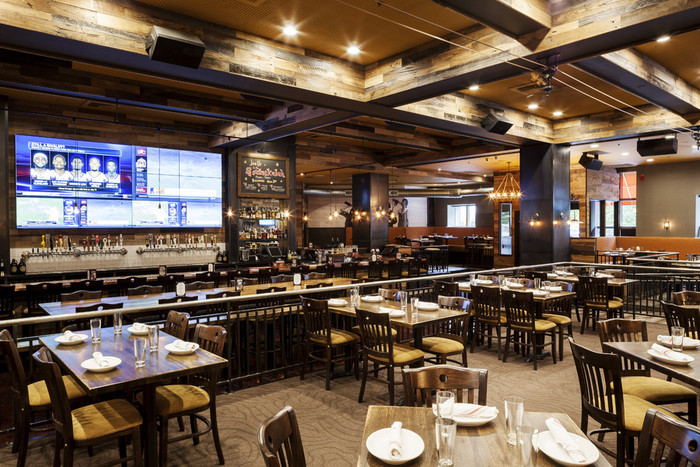 Credit: City Tap House
Are you looking for something a little more low key? If you're in search of the best craft beer, City Tap House has just the thing. For these folks, "craft" not only means doing things by hand but also serving up complex and innovative beers. We're happy to say that their methods and service exceeded our expectations. But above all else, craft means putting the love of what they do above all else, championing integrity in their work.
For some time, the craft beer industry was an exclusive world. To put it simply, it was a niche, tucked away into hole-in-the-wall joints or long-owned family establishments. Today, it's a trend among millennials, hipsters, and simply connoisseurs. With a selection of 60+ craft beers, this tap house is doing it right. As a traveler, what better way is there to get your feet wet than starting out with some good flights? You'll find City Tap House in University City and Logan Square. It's hands down one of the best bars in Philadelphia.
8. Cira Green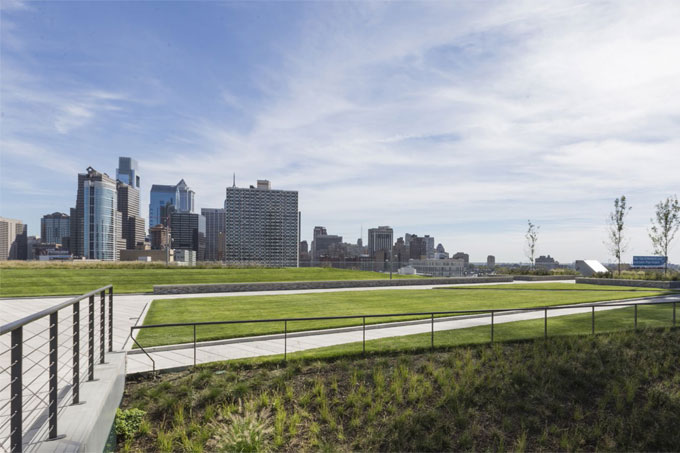 Credit: Cira Green
Cira Green has to be one of the coolest places to grab a drink. As the city's first ever elevated park, it spans some 1.25 acres of space on the eleventh floor of a parking garage. You'll find the entrance to the park located right off of Chestnut and 30th Street. Hop in the elevator and take it up until you reach the eleventh floor and green painted walkway.
The view from the top is nothing short of breathtaking. Turn in any direction and you'll be met with the city skyline, Schuylkill River, and western Philly. Just across the way, you can also look back into University City and catch a glimpse of the Art Museum over to the east. Cira Green is open from 7 AM to 8 PM during regular hours and from 6 AM to 10 PM during the summer.
9. Tiki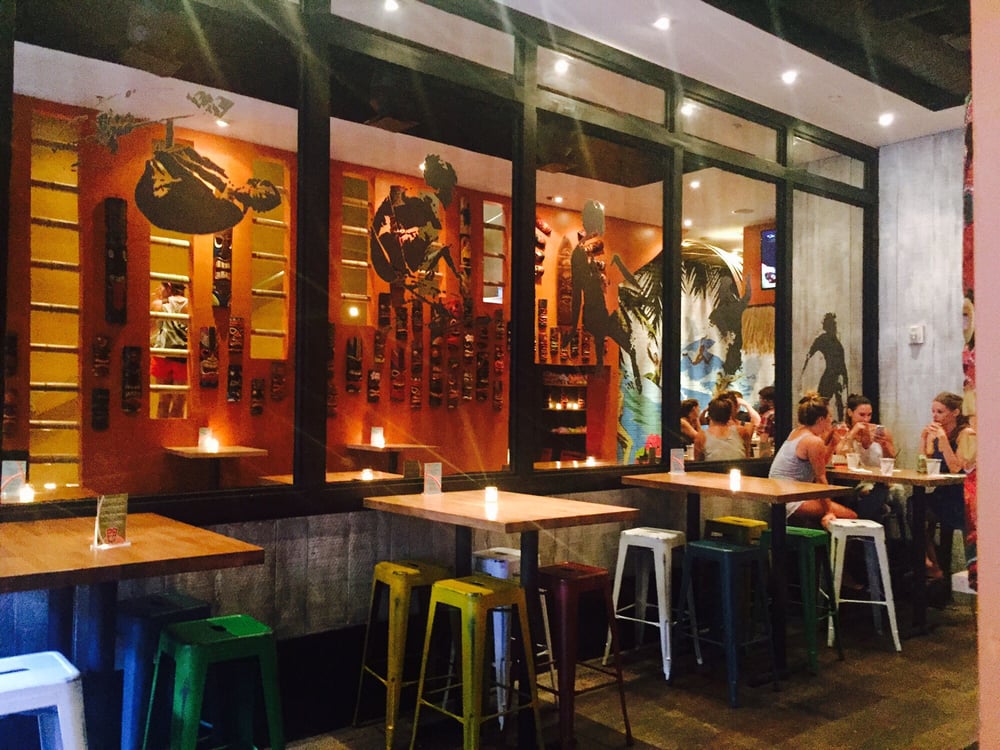 Credit: Yelp
A laid-back bar with roof deck and tiki decor, this bar serves up some South Pacific–inspired cocktails and bites. While this spot might be tiny, it packs a punch (all pun intended). If you swing by a little early, you can snag a seat or two. One of our favorite items to order on the menu is the best-selling Tikila Blanco. This little doozy is a magical blend of tequila, syrup from ginger and lime, and the Hairy Buffalo (aka a cooler of juice, fresh fruit, and booze). Pick your poison. Tutti frutti-type options await you as do cool, cold classics like a can of beer or cider. Whatever you order, there's no doubt you will have a good time.
10. Positano Coast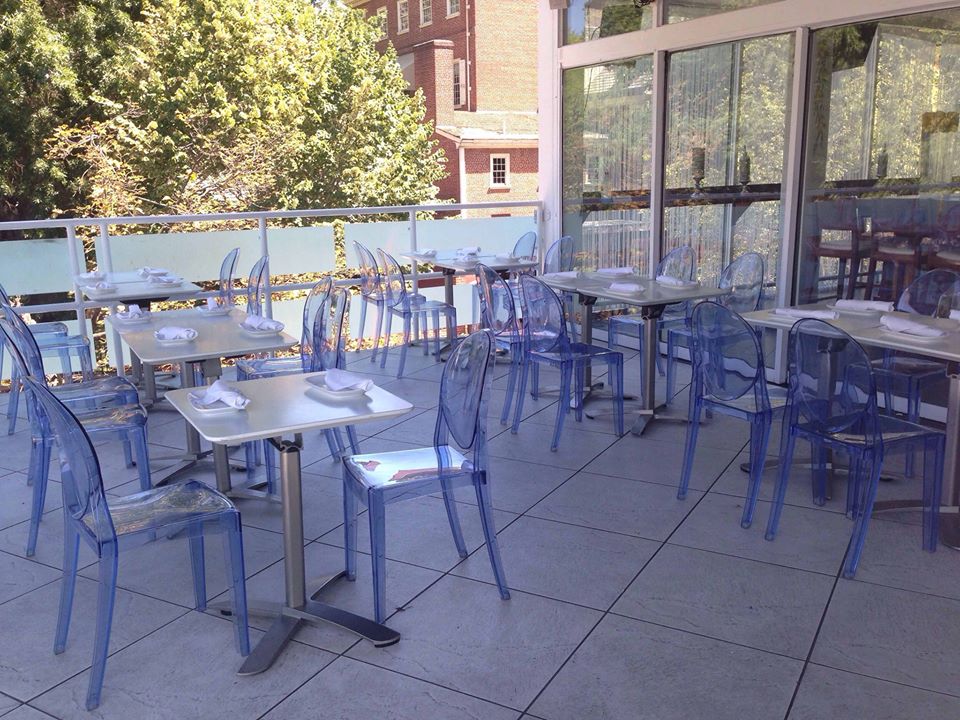 Credit: Positano Coast / Facebook
It's all in a name. If you can feel like you're in Italy, even for a second, why not take it? The interior sweeps of this place you away to a world apart. With deep blues and muted neutral palettes, the Sopra Lounge whisks you away to the beautiful world of the Amalfi Coast. The entire atmosphere is just beautiful; white couches grace blue tile floors and sheer drapes dance with the slightest breeze. Close your eyes and sip your cocktails. You'll swear you are on a Mediterranean cruise.
11. Revolution House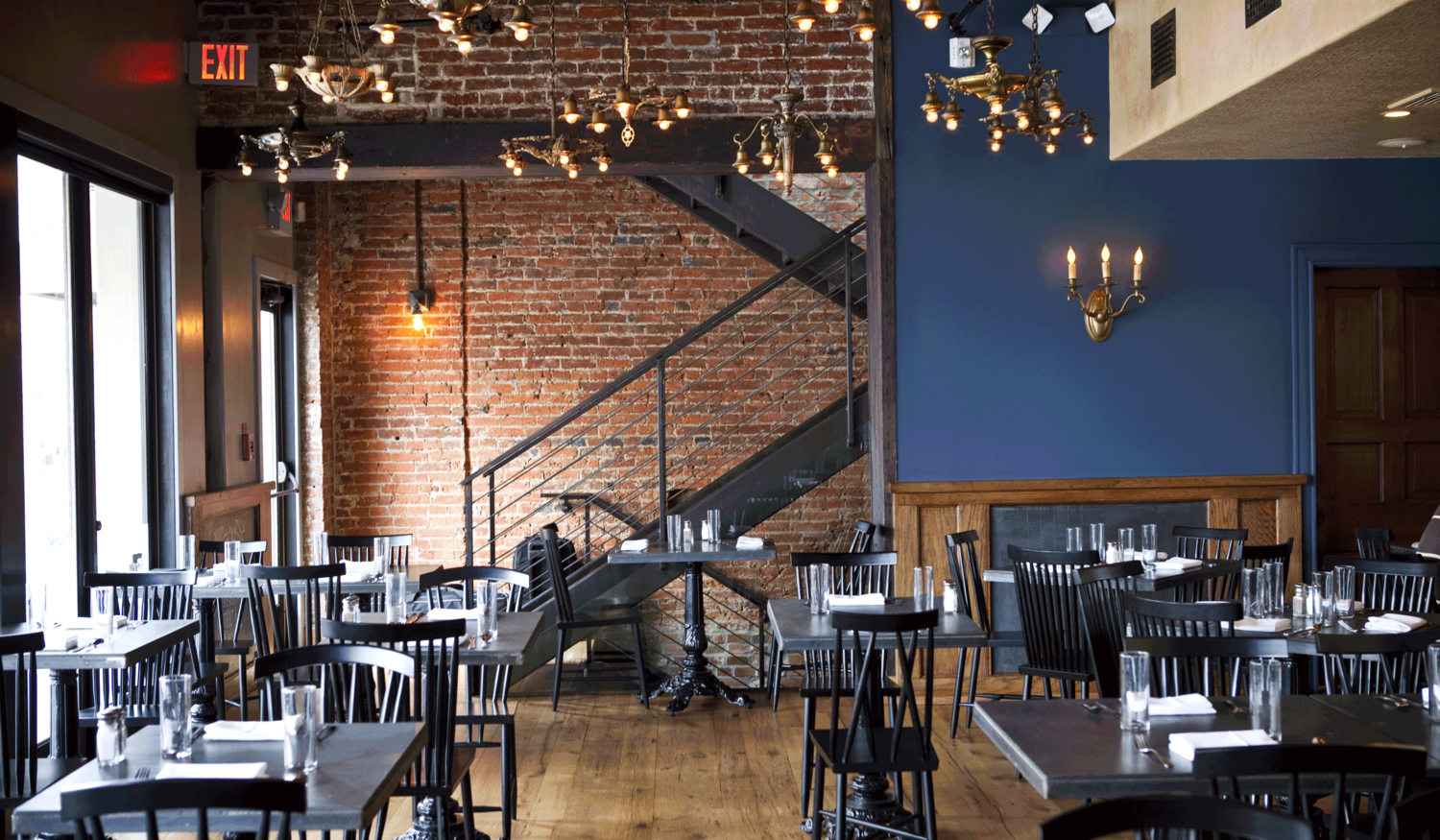 Credit: Revolution House
Located right in the heart of Old City, this American eatery and bar offers creative fare and outdoor seating amid rustic, reclaimed decor. People watchers, this place is for you. We've never felt so energized by the hustle and bustle of a city before. Overlooking Market and Second streets, you have prime views.
Thoughtfully-arranged decor gives off a sleek, modern ambiance with a few industrial touches. When it comes to the drink menu, the options never run dry. Choose from fun and refreshing mixes like housemade punch with peach brandy, amber rum, and lemon juice. Yum.
Book Your Trip and Grab Some Drinks at the Best Bars in Philadelphia
Book your ticket and pack your bags. The best bars in Philadelphia are waiting for you. As you can see, this city has much to offer the adventurous traveler. From hole-in-the-wall joints to urban escapes and chic lounges, there is no shortage of restaurants and bars to choose from and things to do. The ingenuity and spirit of The City of Brotherly Love never cease to amaze us. Which one of the bars on our list would you like to visit the most?
Related Article: The 10 Best Bars in DC to Visit This Summer