Enjoy drinks at the best bars in DC this summer.
The District of Columbia has a vibrant, diverse culture that lends to some unique bars and restaurants. Those who love spending their nights bar-hopping and trying new drinks will love the variety of locations in the district. From classic venues serving wine and beer, to themed restaurants with fancy cocktails, you'll find bars that fit your tastes. If you're searching for inspiration during your next trip, check out our list of the best bars in DC. You won't be disappointed by these amazing options as you experience the DC nightlife.
1. Jack Rose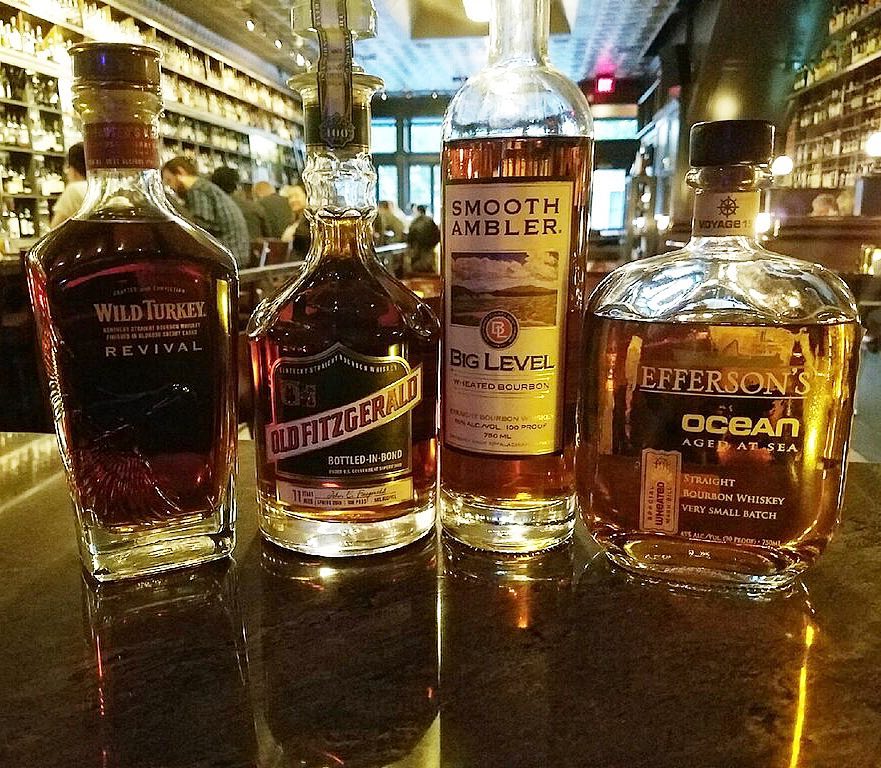 Credit; Facebook / Jack Rose
If you're a huge whiskey fan, the Jack Rose Dining Saloon should be at the top of your bar-hopping list. This bar contains a variety of whiskeys, with almost 3,000 bottles in its collection. You won't have a problem finding your favorite or discovering something new to try. Jack Rose even has one of the largest whiskey collections on the East Coast. As you step inside this venue, you'll see the various bottles lined up along the walls of the dining room. Bookshelf ladders, required to reach these bottles, add to the awe-inducing atmosphere created by the restaurant's choice of decoration.
As one of the best bars in DC, Jack Rose doesn't just serve one type of drink. While they have a reputation for serving numerous whiskeys, the bar also has many beer and cocktail choices. Depending on the season, you can drink a refreshing cocktail outdoors or a warming brew inside the bar. If you don't like crowds, you may even book a room in the downstairs lounge. The secluded area contains leather furniture and an intimate feel that produces a cozy, warm ambiance.
2. The Passenger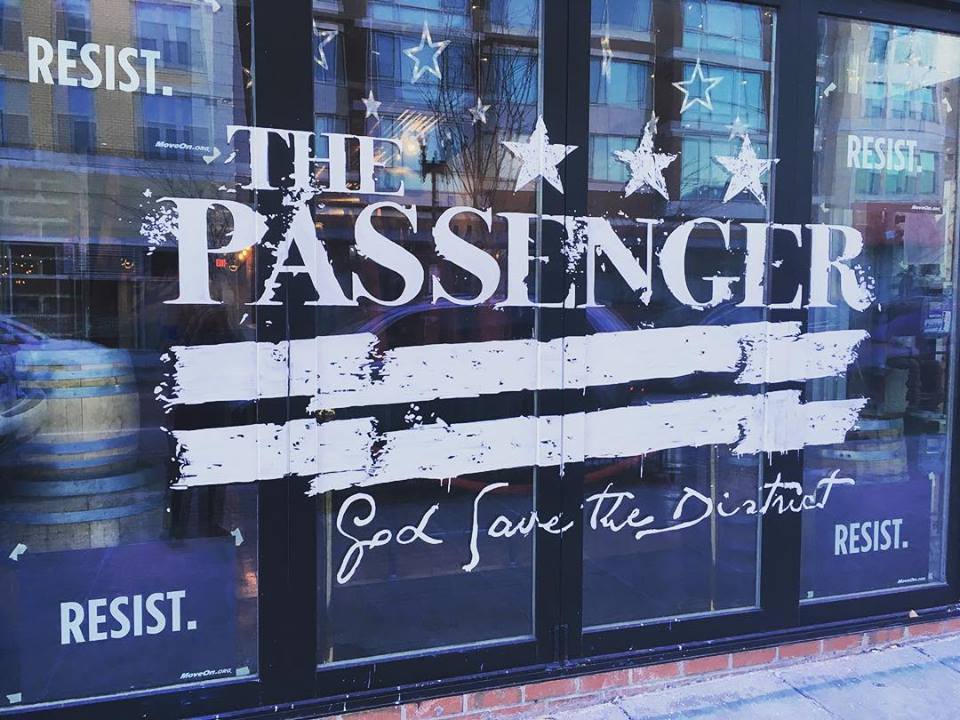 Credit: Facebook / The Passenger
The Passenger has remained a favorite among DC residents and visitors alike for its casual, yet exciting atmosphere. This bar was originally closed in 2014, and then reopened with new features while maintaining its original spirit. Diners can sit on church pew booths and chat with friends over drinks. Or, you can stand and appreciate the eclectic décor, like a Steve McQueen mural and leopard-print chairs. The bar also invites its visitors to discuss drinks with the bartenders, learning about their favorite beverages.
The best bars in DC serve delicious drinks, and The Passenger is no different. You can choose from rye whiskeys and rich wines or try cocktails that combine interesting flavors. Drinks such as Lady Liberty and Economy Reviver, which includes gin, lemon, and cocchi americano, will surprise and excite you. The Filibuster Proof, containing bourbon, ginger liqueur, and spices, provides a warming taste for colder days. When you visit The Passenger, one of the best bars in DC, you might never want to leave.
3. Dacha Beer Garden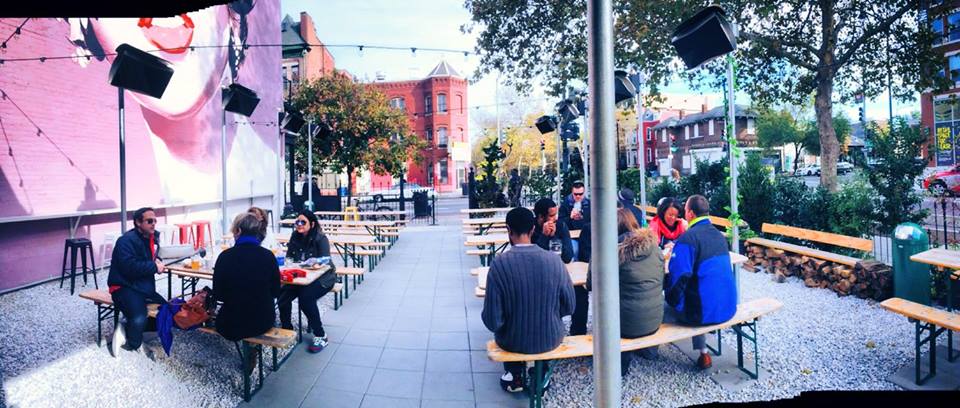 Credit: Facebook / Dacha
Want to feel like you've stepped into another country entirely? Dacha Beer Garden brings the classic German Beer Garden experience to DC bar-hoppers. Visitors sit on long wooden benches outdoors and talk with friends and strangers alike as they drink. The atmosphere invites conversation and revelry, as everyone feels connected while enjoying their choice of beverage. The bar serves a variety of German brews, from lighter to richer and darker beers. You might even try drinking a beer from a 33-ounce glass boot if you want the full German experience.
Dacha Beer Garden also lets its customers choose from numerous delicious foods, like bratwursts and steak döners. You can share a plate of currywurst or fried pickles with family as you drink tasty brews. The bar even has a brunch menu for those who enjoy drinking during the late afternoons. You won't want to miss out on visiting Dacha Beer Garden, one of the best bars in DC.
4. Anxo Cidery & Pintxos Bar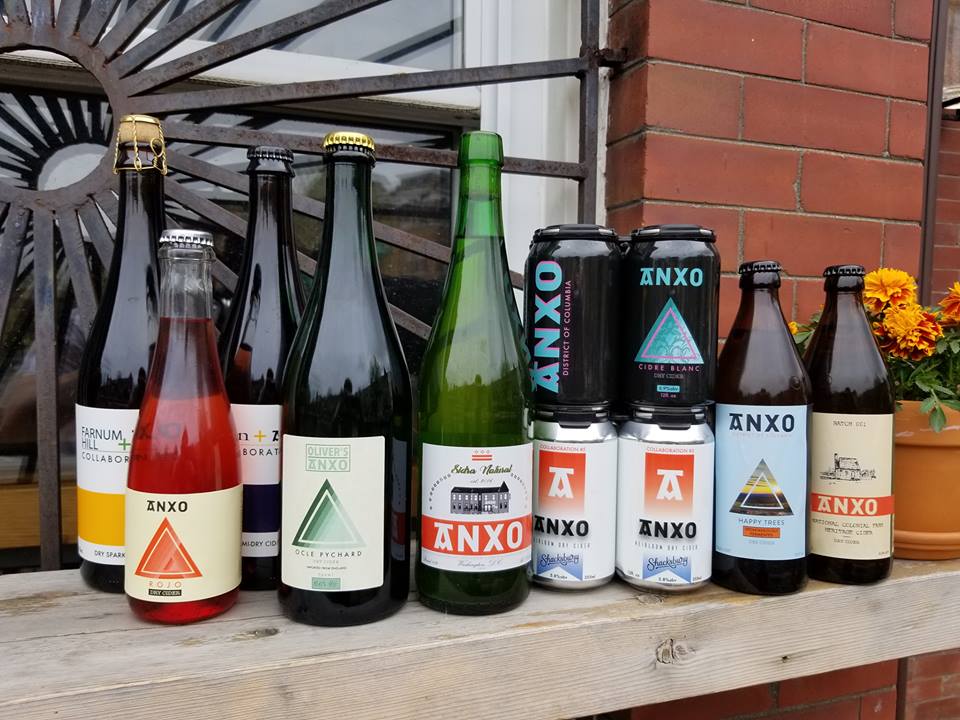 Credit: Facebook / Anxo
This cider-focused bar takes inspiration from French and Spanish Basque cultures. At Anxo Cidery & Pintxos Bar, guests can order many kinds of delicious ciders with tart and sweet flavors. With an expertise in producing cider, you won't find another bar that has comparable ciders. As you enter the space, a massive barrel near the door invites guests to see where the cider brews. If you're not a huge cider fan, you may try a glass of fresh-pressed apple juice for a refreshing beverage.
After you've had a few drinks, make sure to order some of the food items from this bar's menu. As one of the best bars in DC, Anxo Cidery doesn't leave its guests hungry. Try a dish of salt-cod fritters, or short rib montadito. Spanish dishes like dry-cured pork sausage, pan con tomate, and fried pig ears will satisfy your palate and your stomach. Friends and family will love crowding around tables in this bar and enjoying the warm, European-inspired atmosphere.
5. Copycat Company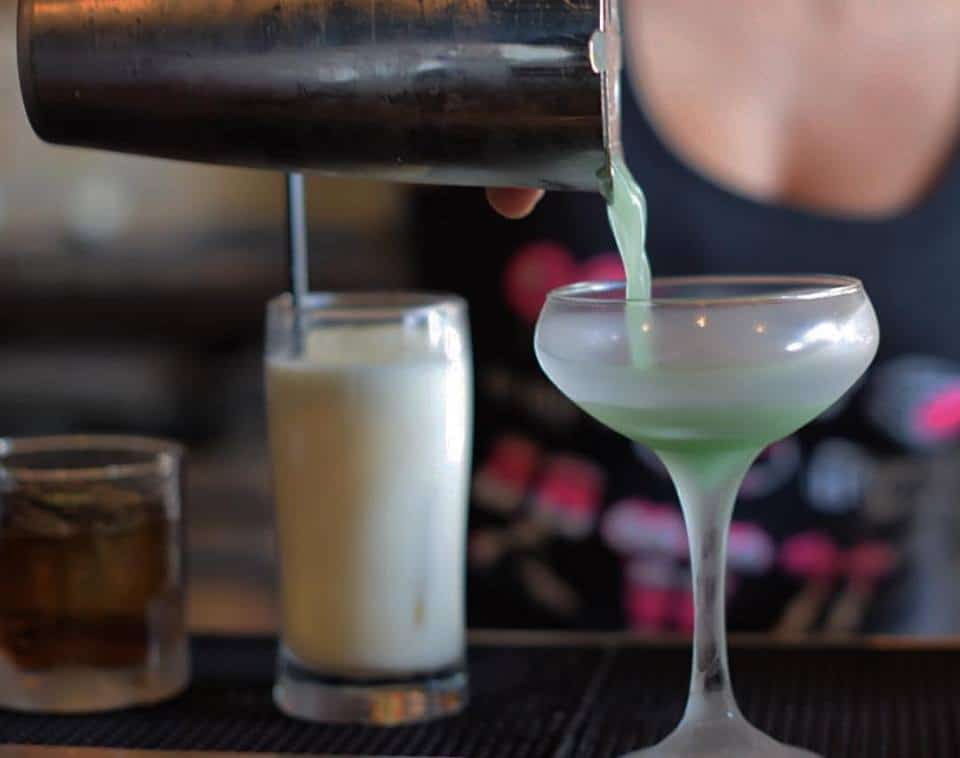 Credit: Facebook / Copycat
When you enter Copycat Company, you'll be immediately surrounded by a dark and intimate environment. This bar remains an ideal place to visit during a night of bar-hopping through the best DC neighborhoods. The dimly-lit space invites guests to enjoy their drinks in privacy, or among small groups of people. Despite less-than-vibrant décor, Copycat Company serves countless exciting drinks and food items throughout the day and night. Classic cocktails, like an Old-Fashioned, remain staples on the bar's beverage menu. If you've always wanted to try a traditional martini or Manhattan, this bar might be your top choice.
Copycat's drinks, like Smashes, made with mint, lemon, sugar, and a choice of spirit, taste delicious and uncomplicated. You won't feel intimated by complex menu choices and unique flavor combinations when your order beverages here. When you get hungry, you can eat some yummy potstickers, steamed pork bao, or a bowl of Sober Soup. As one of the best bars in DC, Copycat Company serves delicious foods in addition to classic drinks.
6. Cotton & Reed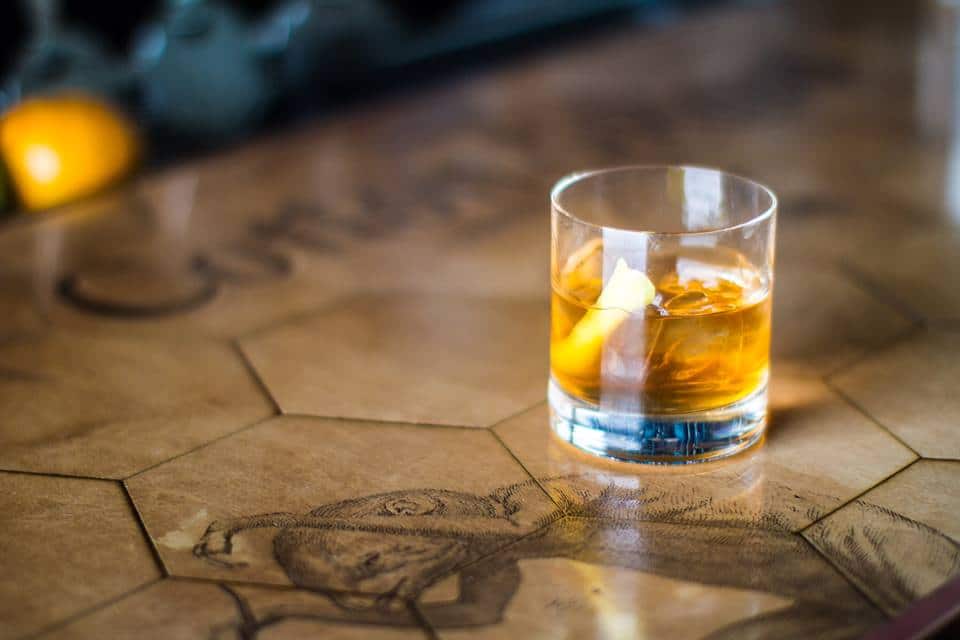 Credit: Facebook / Cotton & Reed
Rum remains the spirit of choice at Cotton & Reed Distillery. Located near Union Market, this rum distillery serves interesting cocktails that focus on rum. The flavorful cocktails here will taste like nothing you've ever tried before. Experimenting with ingredients remains one of this bar's key goals, and their drinks represent this mission. A variety of rum types can be tried here, including sweet white rum, dry spiced rum, and seasonal types.
Menu items at Cotton & Reed combine many unique flavors, like the Redbeard, which contains rum, Campari, ginger, and lemon. The Banana Hammock cocktail utilizes orange bitters and rye whiskey for a tropical taste. Those who enjoy refreshing cocktails may like the White Lion, which includes lime, white rum, allspice dram, and simple syrup. If you're a big fan of rum, you'll understand why this distillery remains one of the best bars in DC.
7. Off the Record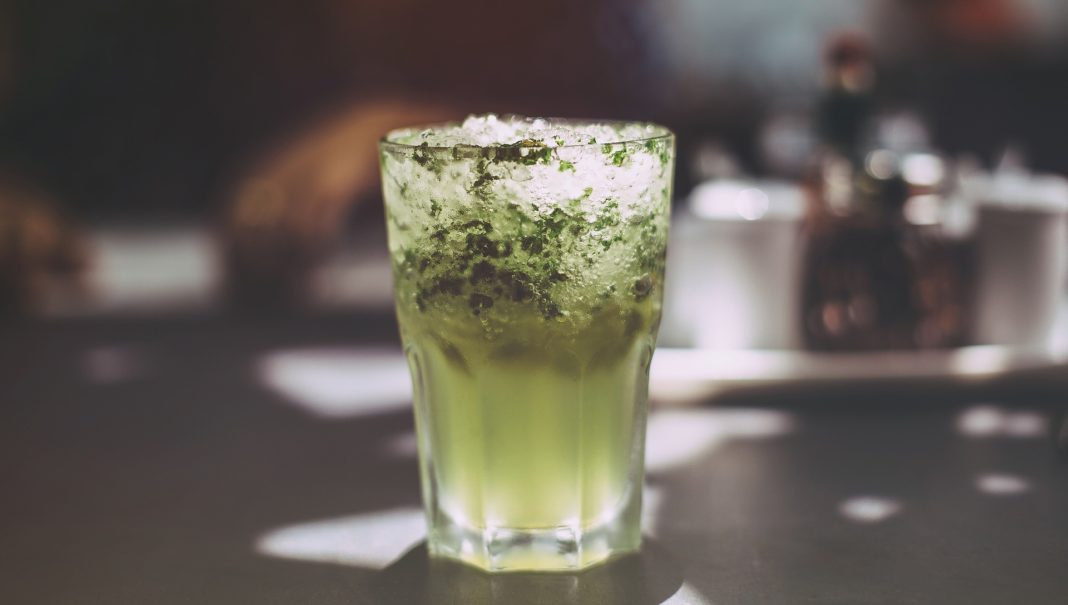 Inside Off the Record, visitors will get to sit on seats that have been frequented by many famous figures. Politicians, journalists, and important foreign visitors alike have ventured into this bar over the years. The red velvet seats and décor produce a warm, heady environment for drinkers as they talk and enjoy their beverages. Located underneath the Hay-Adams Hotel, this bar feels sophisticated and alluring to residents and guests in the DC area. You'll definitely want to stop by Off the Record during your next bar-hopping adventure through the district.
Off the Record serves classic cocktails that taste simple, yet delicious. Mint juleps will provide a refreshing beverage when traveling into DC during the warmer months. Icy mules also remain a favorite, as well as numerous drinks created using political inspirations. You can also order your favorite glass of wine, sipping from an elegant glass as you sit on upholstered furniture. With such an impressive reputation, it's easy to see why this venue represents one of the best bars in DC.
8. Dubliner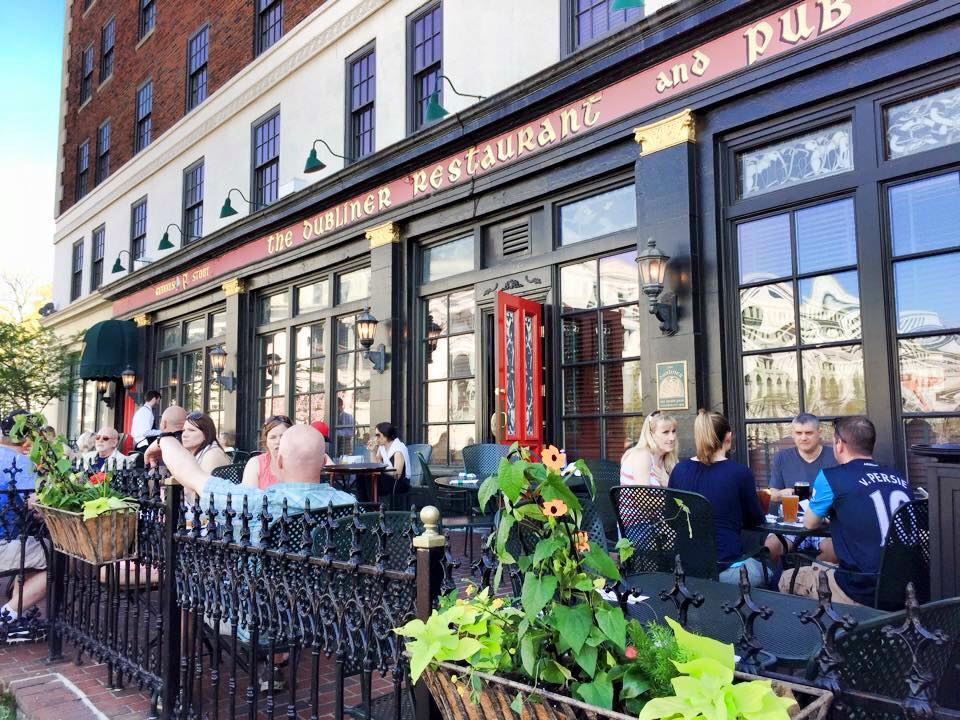 Credit: Facebook / Dubliner
Family-owned and run since the mid-1970's, Dubliner heralds a cozy environment for those who love classic bars. The bar maintains an Irish theme, complete with Irish-accented bartenders and the playing of music particular to the country. You'll have tons of fun as you drink Irish brews like Guinness and take in the playful atmosphere. The bar even serves its own proprietary Irish whiskey for a spicier drink, in addition to many other whiskey types. You can sample around 100 different kinds of whiskey, making the bar ideal for fans of the spirit.
As one of the best bars in DC, the Dubliner has a fairly iconic reputation. During popular nights, crowds gather inside the bar for live music and dancing around amongst family and friends. You can even eat delicious Irish foods, such as corned beef and cabbage and shepherd's pie. Or, fill up on classic fish and chips, and enjoy the savory tastes while you drink your beer.
9. Maxwell Park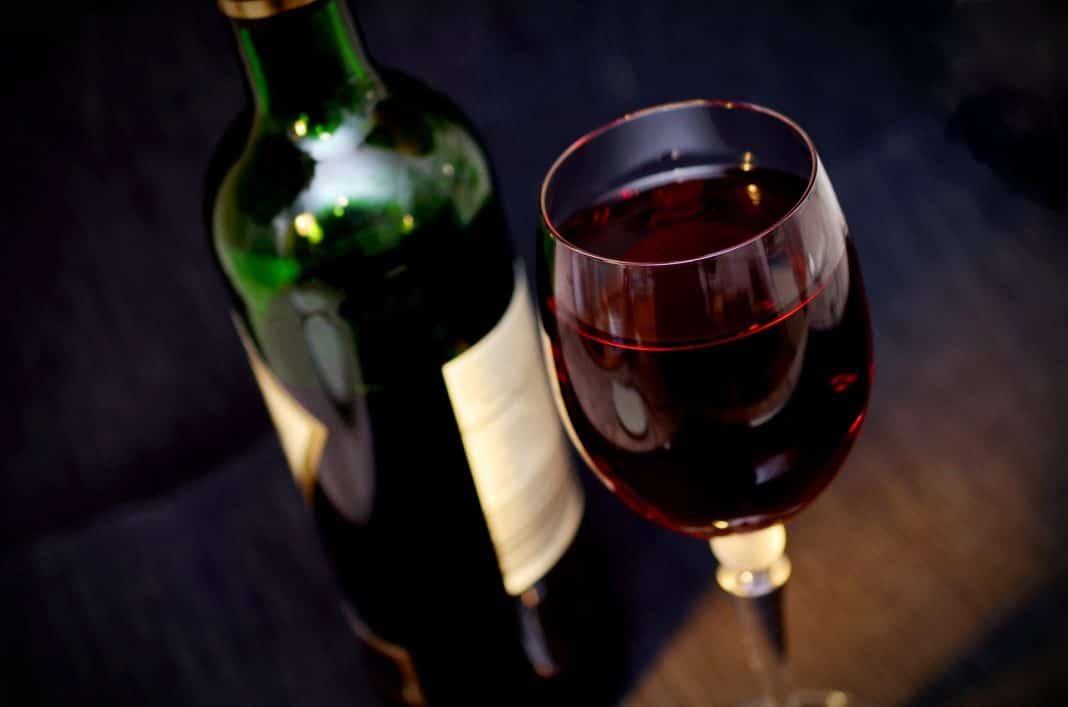 Wine lovers will want to make a special trip to Maxwell Park, one of the best bars in DC. Maxwell Park, a wine bar, serves specialty wines that differ from month to month. The bar highlights lesser known types of the grape beverage, letting you taste unknown flavors on a regular basis. At reasonable price points, the wines served here won't leave your wallet empty either. You can choose from at least 50 different wines by the glass, or 500 different types by the bottle.
As you enjoy glasses of sweet white or rich red wine, make sure to check out the bar's food menu. Items like nduja toast and smoked trout dip will go perfectly with your beverage. Groups of people can share their chosen bottles as well as a few tasty snacks while here. If wine is your favorite drink, make sure to stop by Maxwell Park, one of the best bars in DC.
10. Columbia Room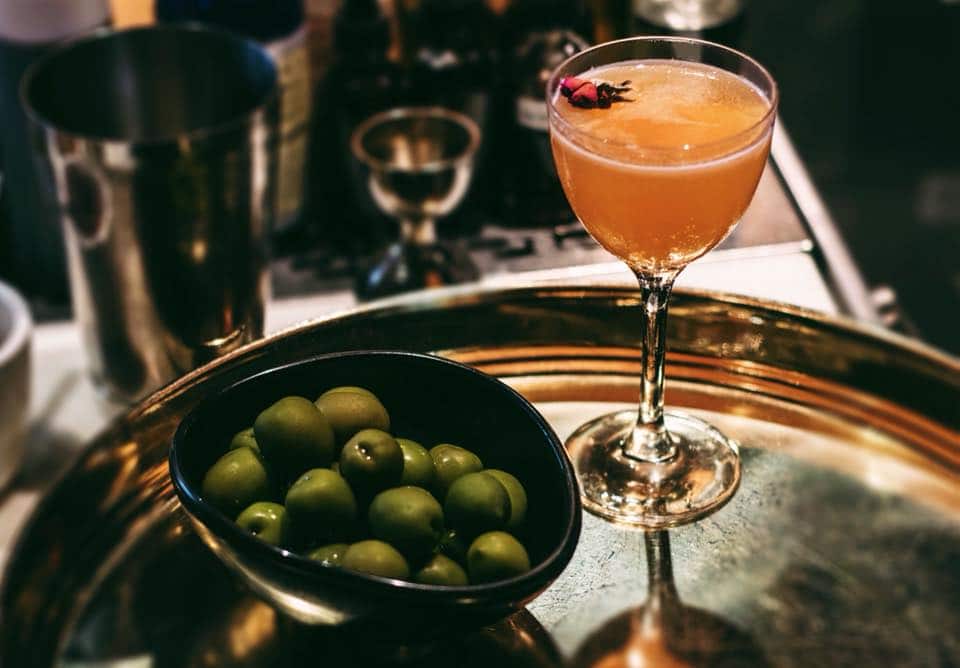 Credit: Facebook / Columbia Room
If you enjoy luxurious environments, Columbia Room might be the perfect bar for you. One of the best bars in DC, this location maintains a luxe atmosphere that feels exclusive and expensive. As you step inside Columbia Room, you'll be surrounded by plush décor and a sophisticated ambiance. Visitors can drink inside the punch garden, or the spirits library. A tasting room allows diners to book times for trying a variety of cocktails from a set menu.
Drinks on the menu at Columbia Room include classic beverages and cocktails combining flavors like pear, cocoa, and black sesame. The Calypso Columbo utilizes gin, passion fruit, lemon, and yogurt for a refreshing taste. With the Old Grogham, you can feel sophisticated as you taste gin, earl gray tea, and spiced syrup. Food items here also have a distinctly fancy tone, with choices like brie panini and chicharrones. You'll be treated to a fine dining experience when you choose to eat or drink at this bar.
Visit the best bars in DC during your next visit.
Whether you like wine or intricate cocktails, DC has so many interesting bars and restaurants to explore. You can find a location that serves you your favorites, or one that tests your taste buds. The best bars in DC contain inviting atmospheres, while giving customers an exciting drinking experience. As you spend your nights walking through the various DC neighborhoods, you'll find a variety of unique venues. We hope our article gives you some bar-hopping inspiration for when you travel to the area.
Related Article: The 40 Best Bars in NYC You Must Try During Your Visit