A trip to New York City isn't complete without visiting at least one of these best restaurants in Williamsburg.
People may joke about its absurd level of hipness. But when it comes to the restaurant scene in Williamsburg, Brooklyn, there is nothing to laugh about. Some of the city's best restaurants (and yes, that's including all the eateries in big bad Manhattan) are right in Williamsburg. Hundreds of people brave the crowded L train on Friday afternoons just to kick off their weekend with one of the best restaurants in Williamsburg.
There are so many places to choose from in Williamsburg. Whether you're looking for cheap eats, fine dining, or the perfect brunch spot, the best restaurants in Williamsburg never disappoint.
So we hope you're hungry. Because we're about to introduce you to some of the best restaurants this side of the East River.
1. If you're in the mood for Italian…. Lilia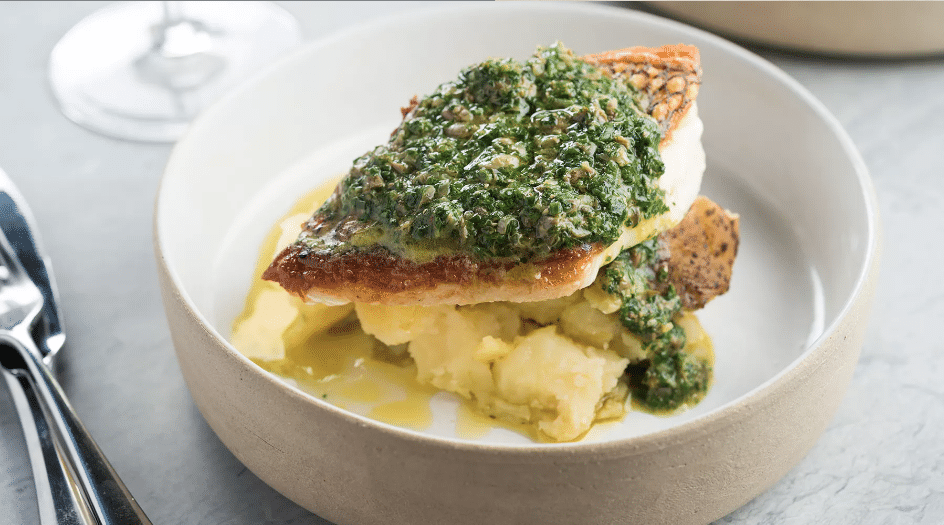 Credit: Lilia
Experience authentic Italian dishes in your very own Williamsburg. That's what you can expect when dining at the delectable Lilia restaurant. Lilia is where "wood fired seafood, hand crafted pastas, classic Italian cocktails and warm hospitality come together to create a casual dining experience." From the hospitality to the ambience to the food, everything at Lilia is worth coming back for.
The homemade mozzarella is creamy enough to order for dessert. The Sheep's milk agnolotti leaves your mouth watering for days. The homemade pasta looks almost as good as it tastes. And if you go to Lilia without ordering the toasted apple crostata for dessert, you're doing it all wrong.
Keep in mind that Lilia is a hot-spot to dine. Therefore you will need to make a reservation far in advance if you want to live out this culinary experience.
2. If you're looking for a brunch spot… Sunday In Brooklyn
The name is almost as pleasant as the experience. As you might expect, Sunday In Brooklyn is the perfect weekend spot. And dining at this American brunch and cocktail bar is the perfect start to any day. If you come here for brunch (as so many people do) you have the option of more traditional breakfast dishes, like sticky buns and cheddar scramble. Though we recommend the malted hazelnut pancakes, hands down.
And unlike its name, Sunday In Brooklyn is open daily for breakfast, lunch, and dinner. The rustic three-story corner building offers cozy vibes in the winter and a patio for outdoor summer seating. Sunday In Brooklyn is one of the best restaurants in Williamsburg for casual fine dining year round.
3. If you're hungry for cheap, late night eats… The Commodore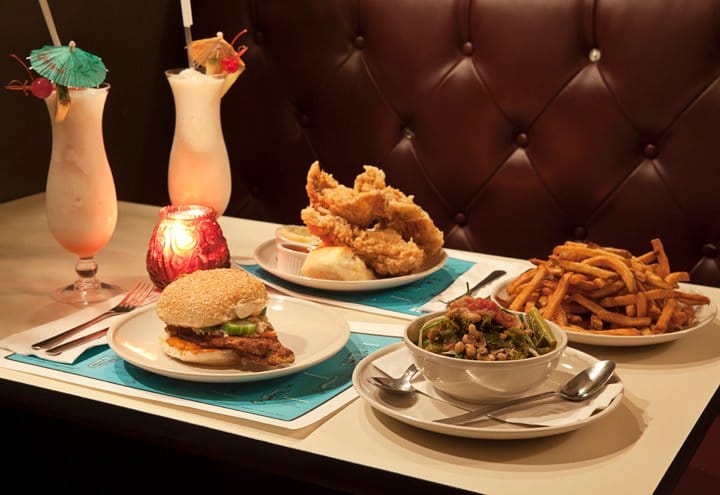 Credit: The Commodore
If you fancy cheap bar eats, then The Commodore is one of the best restaurants in Williamsburg for you. Guests come for the delicious and affordable eats and stay for the chill, laid back vibe. There are no expectations at The Commodore. Simply show up, order, eat, drink, and enjoy yourself.
If you go to The Commodore and don't order their fried chicken, you're crazy. For just $12 you can feast on three giant pieces of crispy dark meat and biscuits with apple butter. Do you where to find a delicious meal for only $12 in New York of all places? We sure don't. But don't worry, The Commodore has plenty of other drunk food for you to order. You'll have plenty of nachos and burgers to go around.
Once you're done filling up on greasy eats, check out some of the old-school arcade games. The Commodore is one of the best dive bars in all of Brooklyn. And that makes it one of the best restaurants in Williamsburg in our book.
4. If you want to try something old school… Bamontes
Bamontes set up shop in Williamsburg in 1900. And to this day it's one of the most popular restaurants in town. This classic Italian restaurant was founded by Pasquale Bamontes and is now run by his grandson, Anthony and his daughter, Nicole. Together they stay true to Bamontes' historical roots. You will even see photographs of men's club meetings from the early 1900s still hang on the walls.
Bamontes isn't the place to go if you're looking for white table clothes and fancy pasta over a candlelit dinner. It's a dimly lit cove for drinking martinis, guzzling house wine, and feasting on huge portions of classic Italian dishes. Like the clams casino, shrimp parmigiana, or fried calamari.
There is something comforting about knowing that although the city has changed, Bamontes has more or less stayed the same. Inside, you'll pass the cigarette machine that's always been there. The antique register still rests on the counter. And on the walls are the signed photos from Telly Savalas, Tommy Lasorda, and James Gandolfini from the episode of The Sopranos where Gerry got wacked. Ah, Bomontes. What a beautiful place to be.
5. If you're craving some southern comfort… Pies 'n' Thighs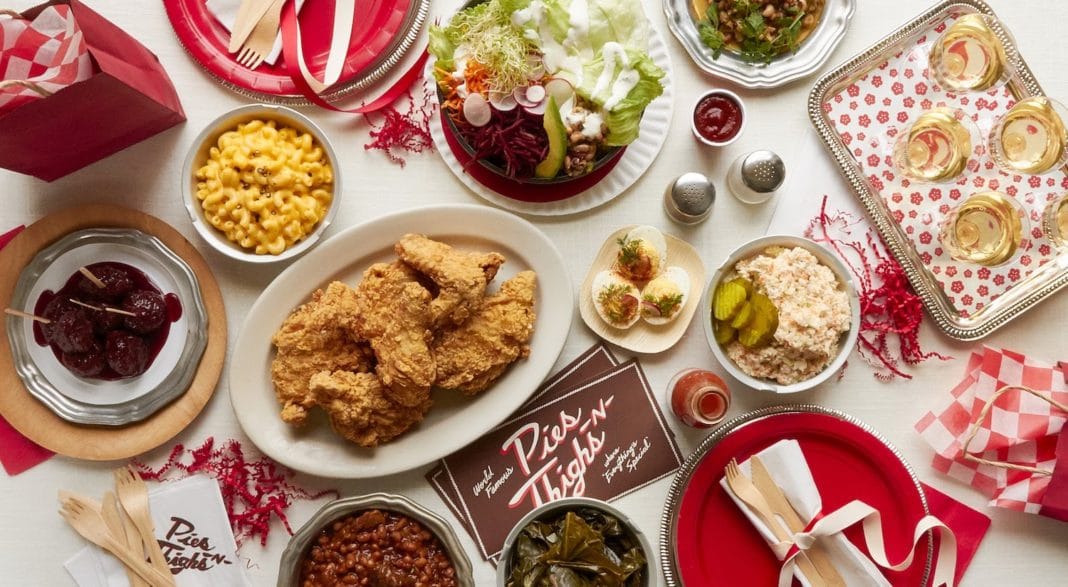 Did you ever think you'd find authentic southern comfort food in little ol' Williamsburg? We sure didn't. But we found it in Pies 'n' Thighs. The New York Times described this restaurants as, "the sort of restaurant that's hard to find, especially in the big city, but easy to love once found."
Pies 'n' Thighs is not the place to order a salad and have a light lunch. If you're there, you best be ordering the chicken biscuit with honey butter and hot sauce. Or the delectable fried chicken and waffles. And a side or two of mac 'n cheese for the table, because… Why not?
The food is flavorful and the ambience is comforting as hell. This mom-and-pop, wait to be seated restaurant makes you feel right at home. It's easily one of the best restaurants in Williamsburg for diners who want good food, good conversation, and good times.
6. If you want to have a Mexican getaway… Casa Publica
If you want to escape the bitter New York winter but can't afford to fly off to Cancun, we have the next best thing. Casa Publica is a great new Mexican spot in North Williamsburg.
The restaurant features a rotating menu, so there will also be something new to order. But there are a few consistent menu items you can always depend on. Take the queso, for example. The gooey, cheesy, mushroom and sesame seed infused dip is the perfect start to your meal. The col de bruselas, or roasted brussels sprouts, are always a fan favorite. For your entree you may enjoy the pork confit or octopus a la plancha. If you are a vegetarian, they have options for you as well.
If you still have room after dinner, order some Mexican heirloom corn to go. Or stick around for a few cocktails, ranging from a weekly rotating frozen marg to the more inspired "Experimentos," like the pineapple-infused rum, Hennessy VSOP, and banana concoction. Casa Publica is easily one of the most experimental and best restaurants in Williamsburg, Brooklyn.
7. If you need a mid-day snack… House Of Small Wonder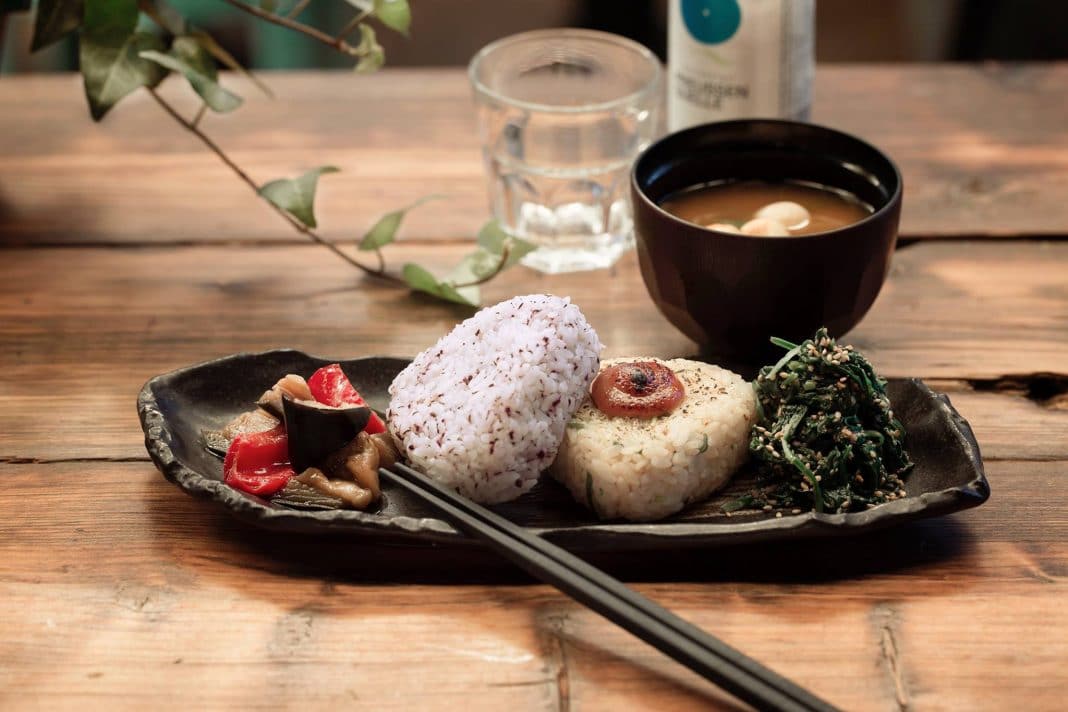 Credit: House Of Small Wonder
It's past lunchtime, but well before dinner hour. You're hungry. Not to mention bordering on the edge of hangry. You're not in the mood for a protein bar. But you know you can't hold out for your next meal. That's where House Of Small Wonder comes into play.
Enter this secluded cafe that focuses on quality, not quantity. Located in South Williamsburg, this European-inspired cafe takes in some Japanese influences to create the perfect small-plate eatery. You can choose from a wide spread of "small sandwiches" on homemade, gluten free bread. Choose between sandwich toppings of salami arugula, fig brie apple, mozzarella and tomato, or a classic ham and cheese. House Of Small Wonder also makes for a perfect light breakfast spot. Sip on espresso with your Croissant French Toast and you'll be full until lunch.
It's more than the food that makes House Of Small Wonder one of the best restaurants in Williamsburg. It's the ambience. The entrance is hidden behind a wooden wall. Inside, the dining room is full of plants, garden furniture, and a tasteful French-Japanese aesthetic. This is the perfect place to pop in for a light snack or a coffee date.
8. If you want a steak dinner… Peter Luger
If you grew up in Williamsburg, then you grew up knowing Peter Luger. This beloved steakhouse dates back to 1887. And it hasn't gotten any easier to get a reservation there over the years. Still owned by the same family that opened its doors all those years ago, Peter Luger is a Michelin Star-winning steakhouse and ranks as one of the best restaurants in Williamsburg, let alone New York City as a whole.
There are no surprises on the menu when you come to Peter Luger. If you choose to dine here, there is one thing you will eat: steak. Whether that be prime rib, pot roast, chopped steak, filet, everything is delicious at perfectly cooked here. The dry-aged steaks are cooked for parties of one, two, three, or four. And there are plenty of classic steakhouse sides to choose from, including baked potatoes and creamed spinach.
Keep in mind that Peter Luger is not the cheapest restaurant in Williamsburg. But it is worth every penny you spend. It's cash only, of course. When you eat at Peter Luger's you're paying more for a fine meal; you're paying for a worthwhile experience.
9. If you need a good old diner… Shorty's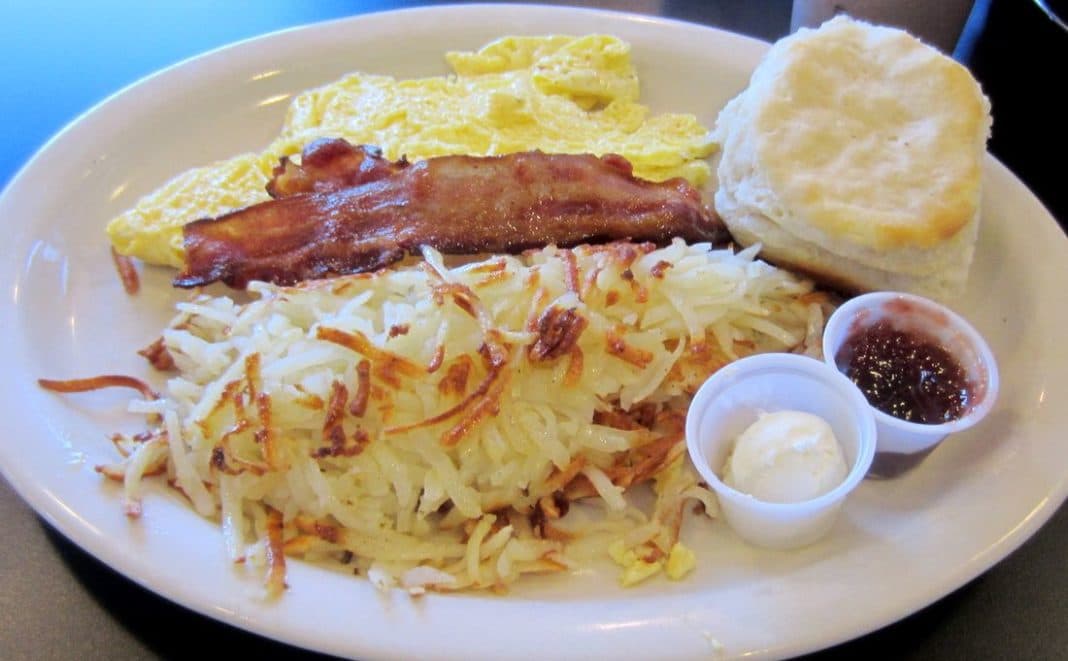 Credit: Shorty's
Sometimes, all you need is a good, classic diner to top off your day. If you're in in Brooklyn, we have just the spot for you. Not only is Shorty's an excellent family-owned diner, it also happens to be one of the best restaurants in Williamsburg. Shorty's opened with a simple concept: good food, large portions, and small prices. And you are guaranteed all three promises every single time!
The menu is simple, as a diner menu should be. Shorty's serves breakfast classics of corned beef hash, sausage biscuits and gravy, and steak and eggs. But one great thing about Shorty's that other diners don't have are its daily specials. Monday's call for the Hot Turkey Sandwich Plate. On a Tuesday, surprise yourself with "Tony's Tuesday," one of the family's favorite dishes that is chosen weekly. Though our favorite days of the week are tied between the Thursday and Friday dishes: meatloaf with mashed potatoes and southern friend catfish, respectively.
"It's not fancy, it's not fat free; it's just the way it used to be." That's another Shorty's motto, for ya. This no-frills diner doesn't try to be anything that it's not. And that's one of the reasons we love Shorty's so much. Besides, how can you dislike a restaurant that serves breakfast all day? We sure can't.
10. If you want farm-to-table dishes… Marlow & Sons
No Williamsburg restaurant does farm-to-table meals quite like Marlow & Sons. Noted for its upscale hipster vibe and cozy atmosphere, Marlow & Sons has been gracing Williamsburg with its delicious rotating menu since 2004. The decor takes on a minimalist feel with white everything: white walls, white tables, white chairs, etc. And that only makes the colorful vegetable filled plates stand out even more.
The pickle plate is the perfect appetizer of carrots, spicy daikon, and collards kimchi. As an entree, we recommend the grilled trout with butter-braised cabbage and mushrooms. Then again, the smoked oyster & mackerel stew or the pork cutlet with walnut slaw are also fine choices. For vegetarians and vegans, consider the cabbage pancake with sauerkraut.
The menu is updated daily. Therefore don't be surprised if the dish you have for lunch one week is gone the next And that's why people so easily become regulars here. There is always something new, delicious, and fresh and Marlow & Sons.
11. If you're craving barbecue… Fette Sau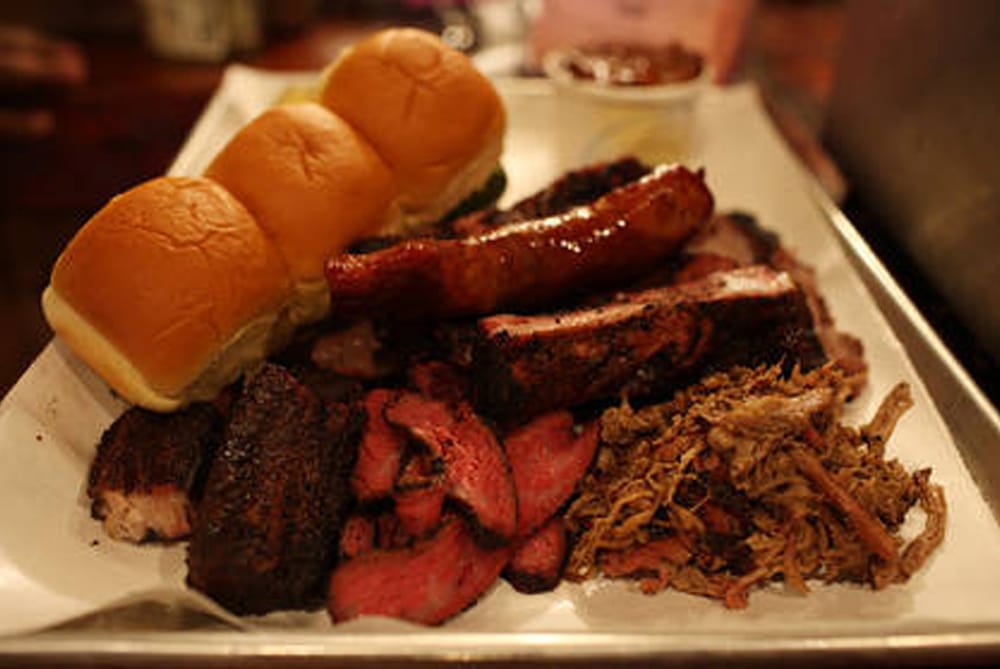 Credit: Fette Sau
Fette Sau tastes like your favorite backyard barbecue, but better. It literally translates into "Fat Pig," and you might be feeling like one after you dine here… But we promise you it'll be worth it. Fette Sau opened in Spring 2007 as a barbeque restaurant with a bar focused on local craft beer and "small production American spirits." We are talking about Williamsburg, after all. Even its local BBQ joint needs to have a hip, trendy vibe to it.
You will find Fette Sau is unlike any other barbecue restaurant. They sell their meat by the pound and craft beers by the gallon. The house-smoked hormone and antibiotic-free meats range from pork belly to beef brisket. And all meats are tops with homemade rubs and signature fragrant spices. Obviously you can never go wrong with classic ribs or pulled pork.
We don't advise vegans or vegetarians to stop in here. But if you do, may we recommend the half-sour pickles or Joe's Potato Chips?
12. If you're feeling Peruvian… Llama Inn
Llama Inn is the ode to Peru you didn't know you needed in your culinary palate. The establishment identifies as more than just a restaurant. They are an inn; a culinary destination. Part "urban hacienda." No, you can't sleep there. But they will take care of you and all of your culinary needs.
Nestled beneath the BQE, Llama Inn serves delicious Peruvian-inspired dishes. If you've never feasted on Peruvian food before, you're in for a real treat. And Llama Inn is small-plate style, so you can try a bit of it all! We of course recommend the quinoa-banana-avocado-bacon-cashew dish. Most people do. Or the clams-tumeric-carrots-mint-charred bread. The menu items don't have names, and that's half the fun. They simply list out the interesting ingredients that go together so well, even if you didn't expect them to.
The interior is a fun, ethnic vibe that only adds to the experience. Not to mention Llama Inn is often applauded for its excellent service. Do us a favor, though, and save room for dessert? If you don't order the the parsnip coffee cake almond toffee treat, you're missing out. Llama Inn is one of the best restaurants in Williamsburg for people who want to try a little bit of everything.
13. If you're in search of a wine bar… The Four Horsemen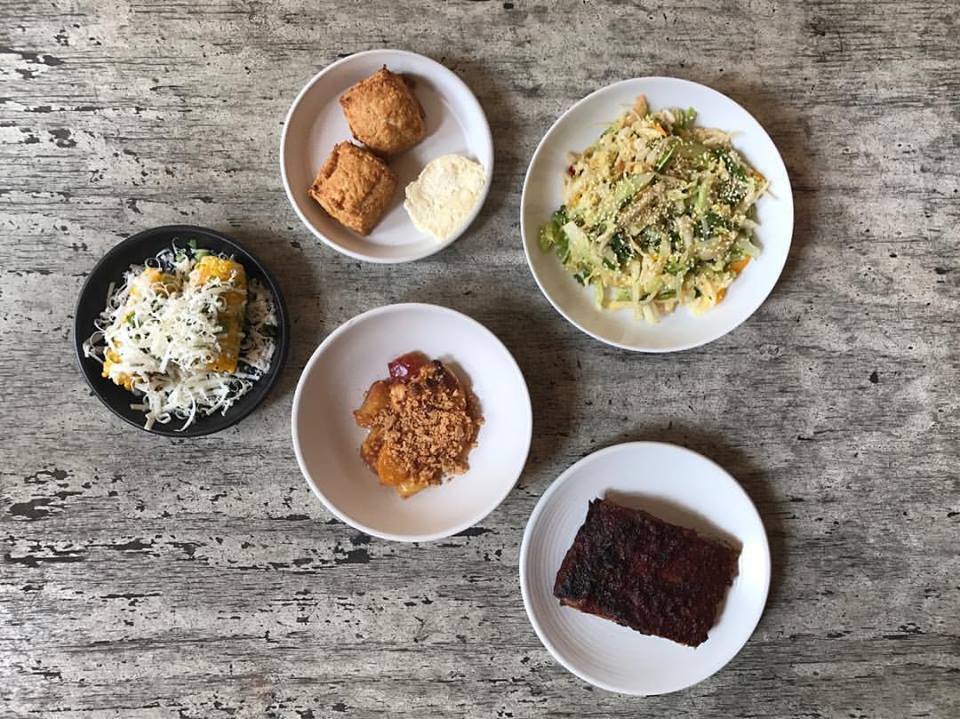 Credit: The Four Horsemen
What can we say? The Four Horsemen is a hidden gem of Brooklyn and among the best restaurants in Williamsburg. Marketed as a neighborhood restaurant "serving food and pouring wine every day," The Four Horsemen is a classy, cool wine bar in the heart of Williamsburg. It is the perfect place to meet for a cute weekday evening. Or maybe a mid-day glass of wine on your lunch hour? On the menu you will find a small selection of tapas, all of which are delectable and delicious.
But we know why you're really here. It's for the grandiose amalgamation of wines that The Four Horsemen has to offer. They have a 45 page wine list with offerings from Italy, France, Spain, North America, South America – everywhere. But don't get us wrong. The food options are just as good as the wine. Everything from the chicken liver mousse to the Spanish mackerel are worth every penny.
Prices are on the higher end at The Four Horsemen. So you ca expect to spend $30+ per person on a couple of small bites and 2 glasses of wine. But that's what you can expect when you're paying for top-notch vino and quality cuisine. It may be expensive, but it's worth it. That's why The Four Horsemen will always be one of the best restaurants in Williamsburg, Brooklyn for a fancy night out.
14. If you're craving Asian food… Kimbap Lab
A restaurant that identifies as "new Korean comfort food," Kimbap Lab's menu is healthy, gluten free, and made with local ingredients to "create what is today's Korean flavors." The first thing to love about Kimbap Lab is that all of their dishes are freshly made. And that will become clear the moment the food comes out, before you can even take your first bite. Secondly, they serve a delicious variety of sauces, including Korean Mustard Aioli. Pro tip? Experiment by mixing some of them together.
Finally, the presentation of all the dishes are beautiful. You can tell that every order is freshly made and carefully arranged on the plate. You'll have a tough time finding Spicy Pork or Bulgogi Beef served more beautifully than the dishes at Kimbap Lab. There are also vegan options to choose from such as Yubu. It's a dish of rice, seaweed, yubu (tofu skins), red leaf lettuce, pickled radish, cucumbers, and carrots that you will enjoy whether you eat meat or not.
We think Kimbap Lab is one of the best restaurants in Williamsburg because, simply put, it is unique. You will not find Korean food quite like this anywhere in else in the city, Brooklyn and beyond.
15. If you need a sweet treat… Martha's Country Bakery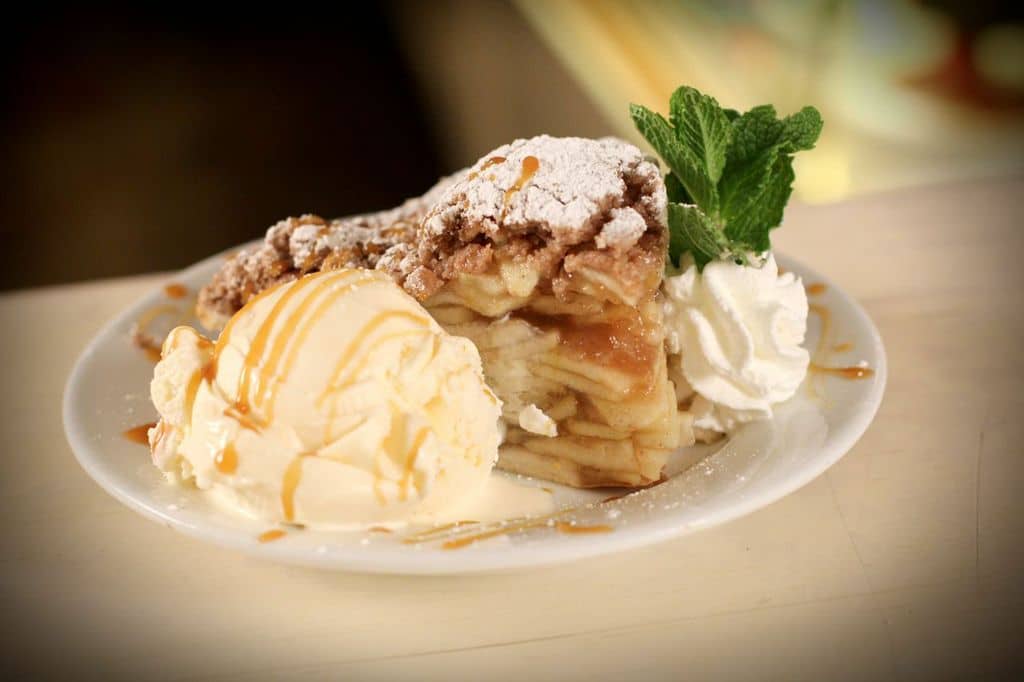 Credit: Martha's Country Bakery
Finally, the moment you've all been waiting for. Where to find the best dessert in Williamsburg, Brooklyn. This was a tough choice, really. And there are still so many great cupcake shops and ice cream parlors out there worth trying. But overall, we have to say that Martha's Country Bakery takes the cake as one of the best restaurants in Williamsburg for a sweet treat.
All of the treats at Martha's are baked on-site. Every single item on the menu is baked from scratch daily using fresh, local ingredients. From apple pie to red velvet cupcakes, the treats at Martha's are meant to "bring you back to a time when a bite of something sweet could make the world a little brighter." And somehow everything on the menu seems to do just that.
Martha's has it all. Cheesecakes, pies, cookies, cake pops, muffins, and more. They also have some of the most delicious coffee in town. Pop in to Martha's for a coffee and strudel to start your day in a delicious way.
Now that you know where to find the best restaurants in Williamsburg, it's time to go out and try them!
There are still countless of other restaurants in Williamsburg that need to be tried out. But for our money, these 15 places are some of the absolute best restaurants in all of Williamsburg, Brooklyn,
Do you live in Williamsburg? Do you have a favorite breakfast, lunch, or dinner spot? A go-to date night restaurant? The best ice cream shop around? Leave us a comment and let us know!
Related Article: 10 Things To Do In Brooklyn For All Travelers