Discover the most exciting things to do in Anchorage Alaska when you visit.
As Alaska's largest city, Anchorage entices countless visitors every year. The area offers various opportunities to have fun and try new things. Anyone planning to take a trip to Anchorage, Alaska should think about what they want to accomplish while there. This destination remains a popular choice amongst those travelers who love exploring the outdoors and discovering fascinating cultural attractions. Yet, when you come to Anchorage, Alaska, you may not have any idea what to do while there. Those without experience visiting the northern destination might lack knowledge about the cool sites found in Anchorage. Accordingly, we've crafted a list of ten exciting things to do in Anchorage Alaska. With our article, you can figure out your exact travel itinerary during your vacation.
Things to Consider Before You Travel
Location
Before your visit a new destination, you should think about exactly where you'll be staying. Some locations offer travelers the chance to see cool outdoors landscapes, while others might remain situated in urban environments. As such, the exact location of your accommodations can influence the kinds of things you can do. This can be especially important if you don't have your own mode of transportation. Those who won't have their own cars to drive places will need to rely on other kinds of transport. On the other hand, travelers intrigued by culture and history may like staying in the busier parts of the city. Shops, restaurants, and other attractions will be easier to reach if you're nearby the more urban areas.
When you come to Anchorage, you'll find yourself surrounded by stunning natural landscapes. For the most part, you won't have to travel far in order to see gorgeous natural environments. Travelers who love spending time outdoors will find the city particularly enjoyable for this reason. Since Anchorage remains nearby mountainous areas, those interested in hiking may want to stay in proximity to those spots. Similarly, if you'd like to see the water, consider booking rooms nearby the Cook Inlet. You'll have the opportunity to wake up and enjoy views of the stunning blue waters. Overall, the best things to do in Anchorage Alaska will depend on your location in the city.
Time of Year
Every location travelers visit will offer differing things to do depending on the time of year they go. With the change in season, most destinations will vary in the kinds of activities available to accomplish. For instance, those traveling to the beach may prefer to visit when the weather remains warmer. Any interested in hiking up mountains will similarly like to explore during milder conditions. Conversely, those who enjoy winter sports should visit their chosen destination when the weather brings snow and ice. Inclement weather patterns like rain and storms may also influence the activities you can do when visiting. You don't want to plan on trekking through the outdoors during periods of extreme weather.
The most exciting things to do in Anchorage Alaska can be affected by the time of year you visit. This means you'll want to research the weather patterns in the area before you book your trip. Travelers may make plans to accomplish certain activities yet arrive and find out their plans remain unfeasible. In Anchorage, the weather tends to remain on the cooler side. During the months of October through April, the destination stays quite cold and snowy. From June to August, you'll find the weather milder and dryer. In this manner, travelers may want to think about when they decide to travel, as the climate will affect plans. Figure out the best time to visit Alaska and its largest city before making any set plans.
Activities
Every traveler has different ideas when it comes to the activities they like to accomplish during trips. Visits to new destinations bring with them a whole host of opportunities to explore and see cool sites. However, traveling also means figuring out exactly what you want to do. If you're going to be visiting destinations with other people, you'll have to also accommodate those travelers' plans as well. Those fascinated by history and culture may have differing travel ideas than those who prefer spending time outdoors. Since most destinations offer the chance to accomplish a variety of activities, you'll get to do countless things while traveling. Just know a little bit about what you want to do prior to planning a trip somewhere.
Those planning a trip to Anchorage will find the area ideal for outdoors explorations. Alaska already remains the perfect place to visit if you love spending time exploring gorgeous landscapes. In Anchorage, you'll have the opportunity to explore mountainous regions and the wilderness. The city's location nearby wilderness areas as well as the water means you can spend hours outside while there. Of course, you can also find countless things to do in Anchorage Alaska within the city's more urban areas. Culture and history abound there, so you won't feel bored when exploring the city.
Cost
Anyone who plans to travel probably has an idea about how much they want to spend on their explorations. Most travelers plan a travel budget before they embark on a new journey somewhere. This allows travelers to figure out exciting things they can accomplish while also ensuring they don't waste hard-earned money. Depending on what you want to do during your travels, you'll probably want to consider what your budget allows. Certain activities might cost more than others. At the same time, accommodations and flights will also add up quickly. Planning how much you hope to spend can alleviate any anxieties once you arrive at your destination.
Travelers will find many things to do in Anchorage Alaska that don't cost a fortune. As mentioned previously, the area contains various landscapes to explore. You could spend hours hiking or camping and barely spend any money. Things like food and souvenirs will cost you, though, so plan ahead accordingly. Certain sites may have entrance fees as well, meaning you'll want to think about the activities you hope to accomplish. However, staying in Anchorage shouldn't cost you a ton of money. Visitors can easily stay within budget and have fun when they come to the Alaskan city.
Here is our list of ten fun things to do in Anchorage Alaska during your trip.
1. Trek along the Tony Knowles Coastal Trail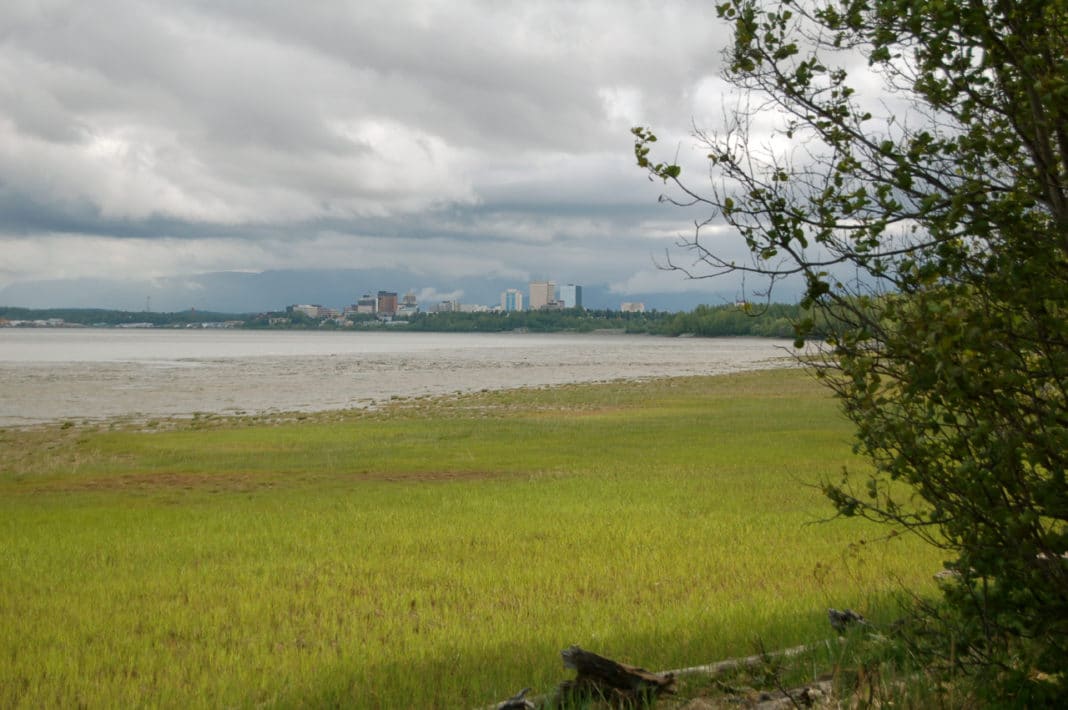 Credit: Brian
Since Alaska contains such gorgeous natural landscapes, travelers will want to spend time exploring the outdoors. In Anchorage, one of the best ways to see the area includes walking along the Tony Knowles Coastal Trail. This outdoors venue lets travelers gain great perspectives of the Anchorage area while enjoying the fresh air. As you step down the paved path, you can see the wooded regions as well as the water. Be sure to take your time when on the trail, since you'll encounter countless cool sites along the way. Travelers on a budget will appreciate this activity, as one of the best free things to do in Anchorage Alaska.
2. Explore Chugach State Park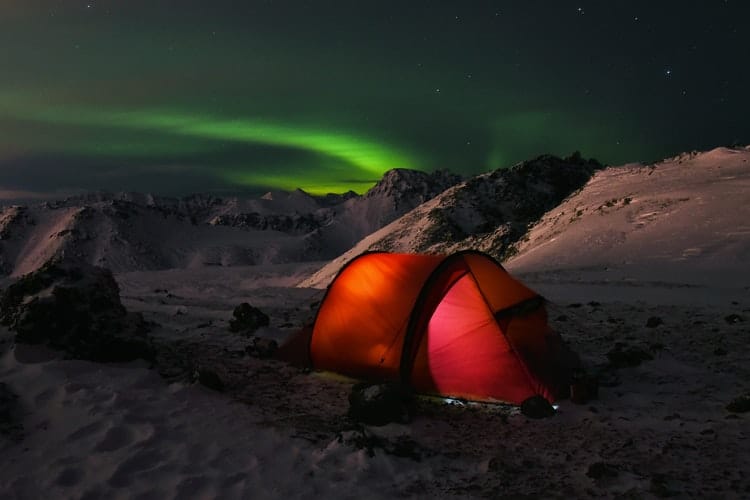 Alaska contains some of the best national parks in the U.S. These expansive sites remain home to some of the most breathtaking natural attractions and wildlife in the world. However, if you want to visit a more local spot while in Anchorage, consider exploring Chugach State Park. This destination contains its own stunning sites, such as rivers, lakes, and impressive hillsides. You could spend hours or even days exploring the immense landscape within the park. You'll want to bring along your camera in order to snap some photos of the area. Travelers should also be on the lookout for Alaskan wildlife when they explore the area as well.
3. Learn about Alaskan history at the Alaska Native Heritage Center.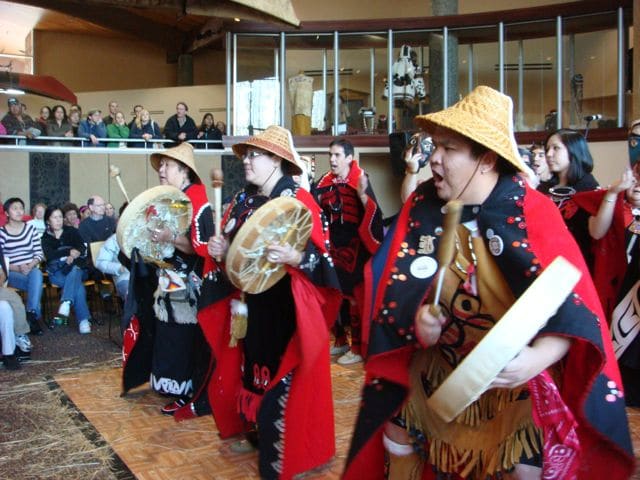 Credit: Scott McMurren
Those travelers who love learning about history will definitely appreciate the Alaska Native Heritage Center. Here, visitors can learn all about the Alaskan natives that made the area their home. Families with young kids may especially enjoy bringing their children here. Youngsters might just love taking part in the interactive exhibits found in the museum. Different parts of the heritage center teach specific subjects pertaining to the indigenous Alaskan peoples. Visitors can make crafts similar to native artworks, or participate in learning a traditional song and dance. You could even sit and watch films about the various cultures of Alaska Native people. Overall, travelers should make visiting this spot one of their top things to do in Anchorage Alaska.
4. Take a ride on the Alaska Railroad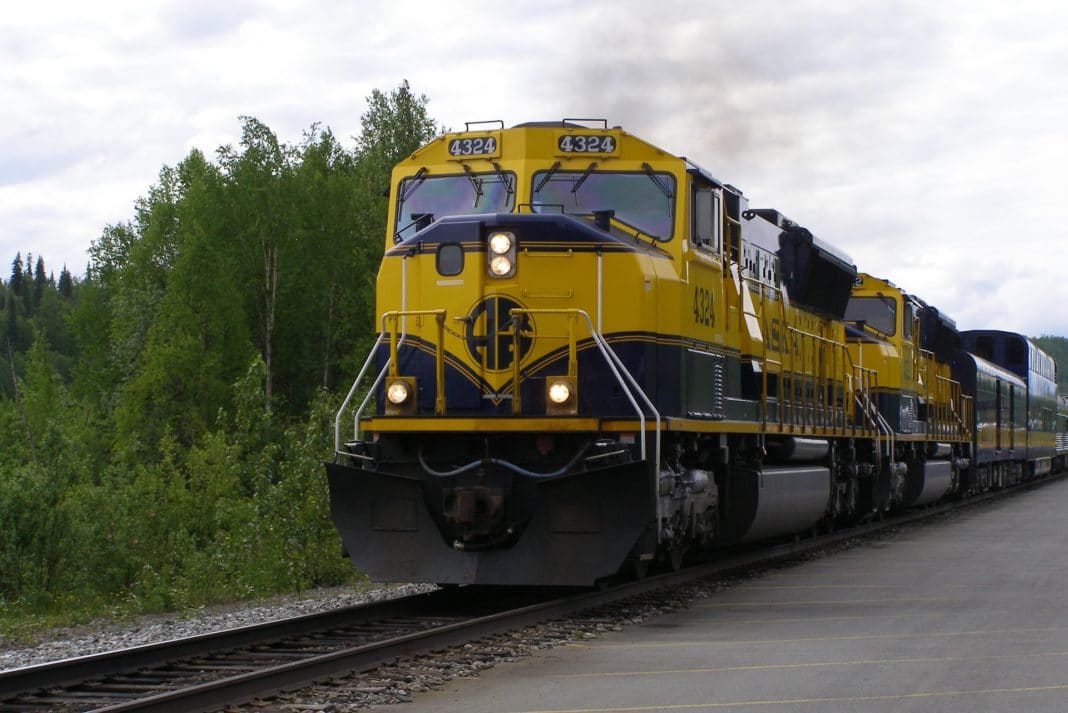 If you want to see the Alaskan landscape, consider taking a ride along the Alaska Railroad. This mode of transportation enables visitors to gain spectacular views of the region. As you sit and ride on the train, you can stare out the window at the stunning environments. You could easily make this a fun day trip to accomplish among fellow travelers. Consider riding the Alaska Railroad if you're looking for low-key things to do in Anchorage Alaska.
5. Spot fascinating animals at the Alaska Wildlife Conservation Center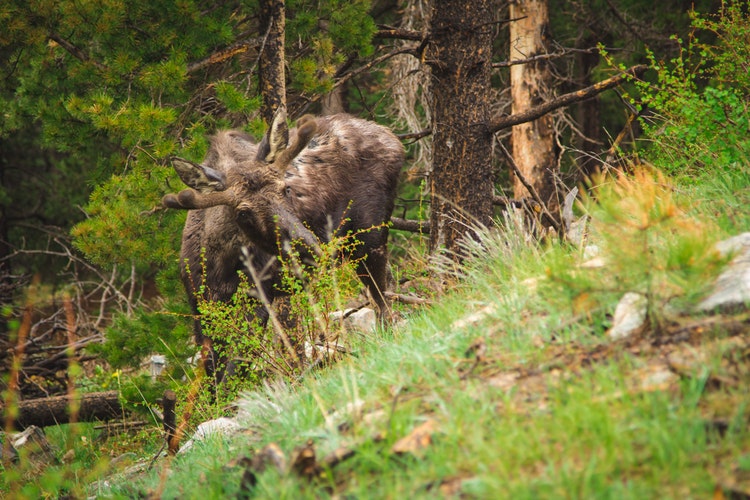 Alaska contains an array of fascinating animals. With so many natural landscapes, the state provides homes for countless creatures. At the Alaska Wildlife Conservation Center, travelers may get to see some truly breathtaking animals. Moose, bison, owls, bears, eagles, and wolves include just some of the animals you could spot here. The organization also strives to educate visitors about Alaskan wildlife and the importance of protecting these creatures. As such, travelers can take tours or classes teaching about the wildlife. Animal-loving travelers will find visiting this spot one of the top things to do in Anchorage Alaska.
6. Witness the Northern Lights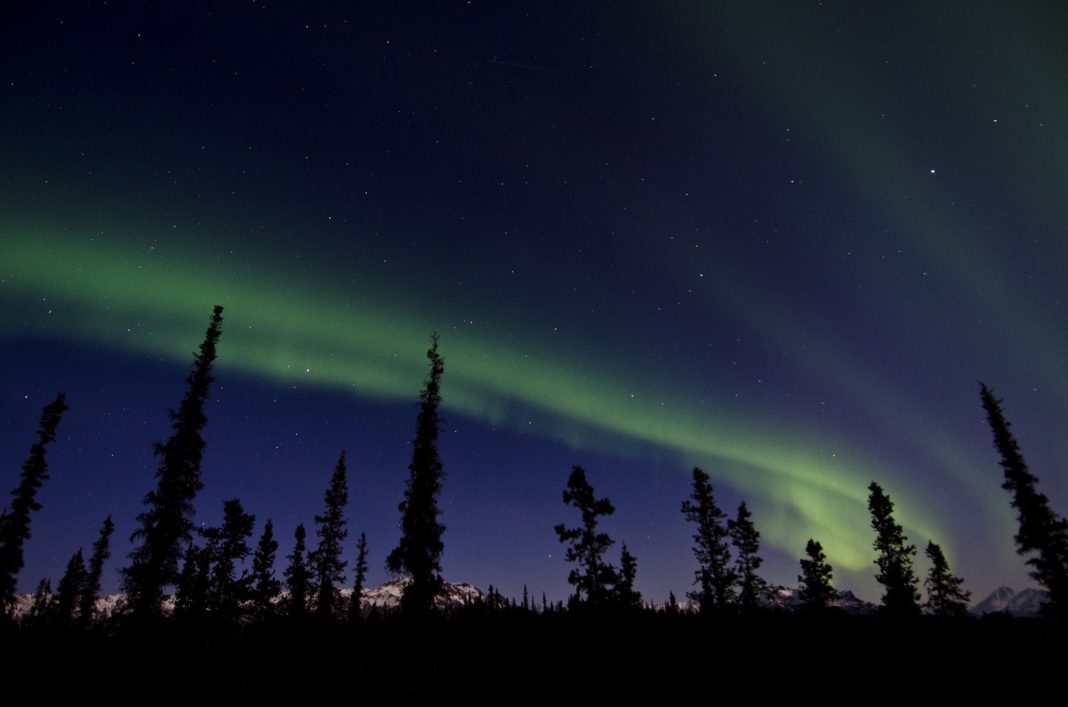 Many travelers place witnessing the Northern Lights as a top bucket list item. This breathtaking natural phenomenon can only be seen in specific parts of the world. Thus, most travelers may jump at the chance to see the attraction when they come to a nearby destination. If you visit Anchorage, you'll have the opportunity to view the Northern Lights in all their glory. During September through April, travelers can view the Northern Lights in Anchorage. You can trek to an outdoors venue, like Girdwood, in order to view the lights at night. Bring along your camera, as you won't want to miss out on capturing the lights to keep for future memory.
7. View the art exhibits at the Anchorage Museum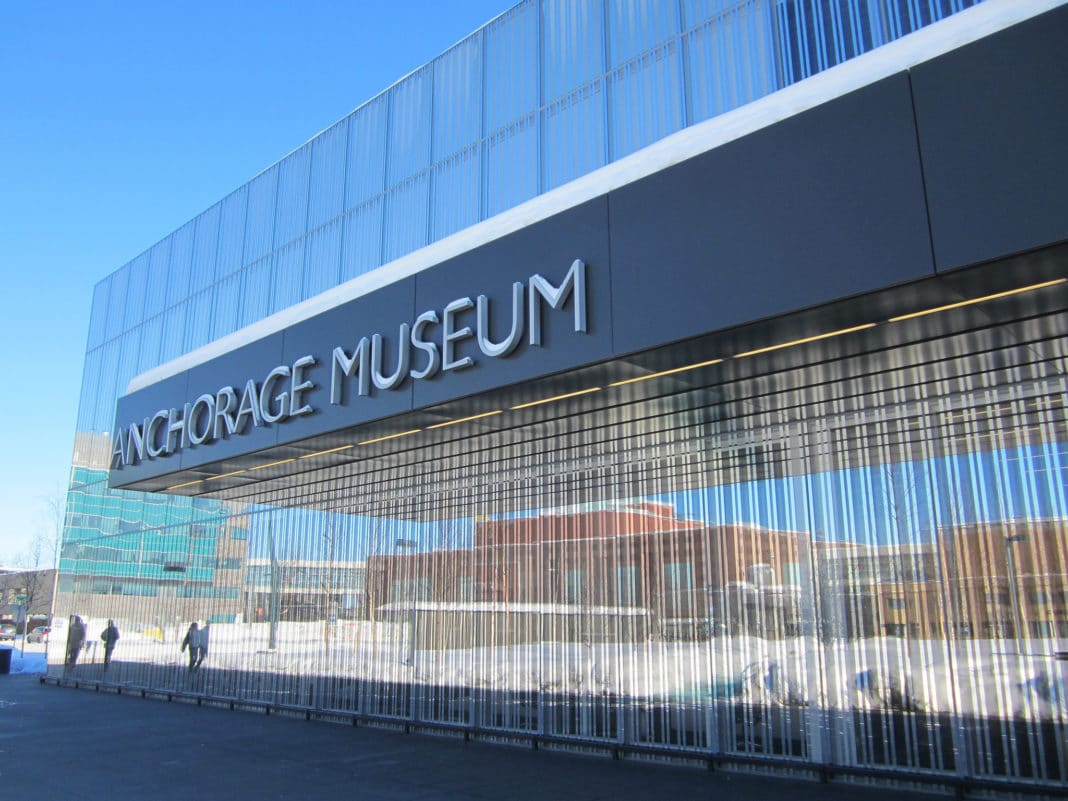 Credit: dancingnomad3
Anchorage Museum represents Alaska's largest museum. As such, exploring this site of learning remains one of the best things to do in Anchorage Alaska. When you come to the museum, you'll have the chance to see stunning works of art. The art galleries within the museum allow travelers to appreciate works produced by Alaskans. Beyond the art, you can gain a greater understanding of Alaska's history through the historical exhibits. Families and large groups will find this an appealing place to visit, as you can spend hours roaming the areas. This site can enhance your appreciation for the beauty of Alaska as well.
8. Buy local goods while visiting the Anchorage Market & Festival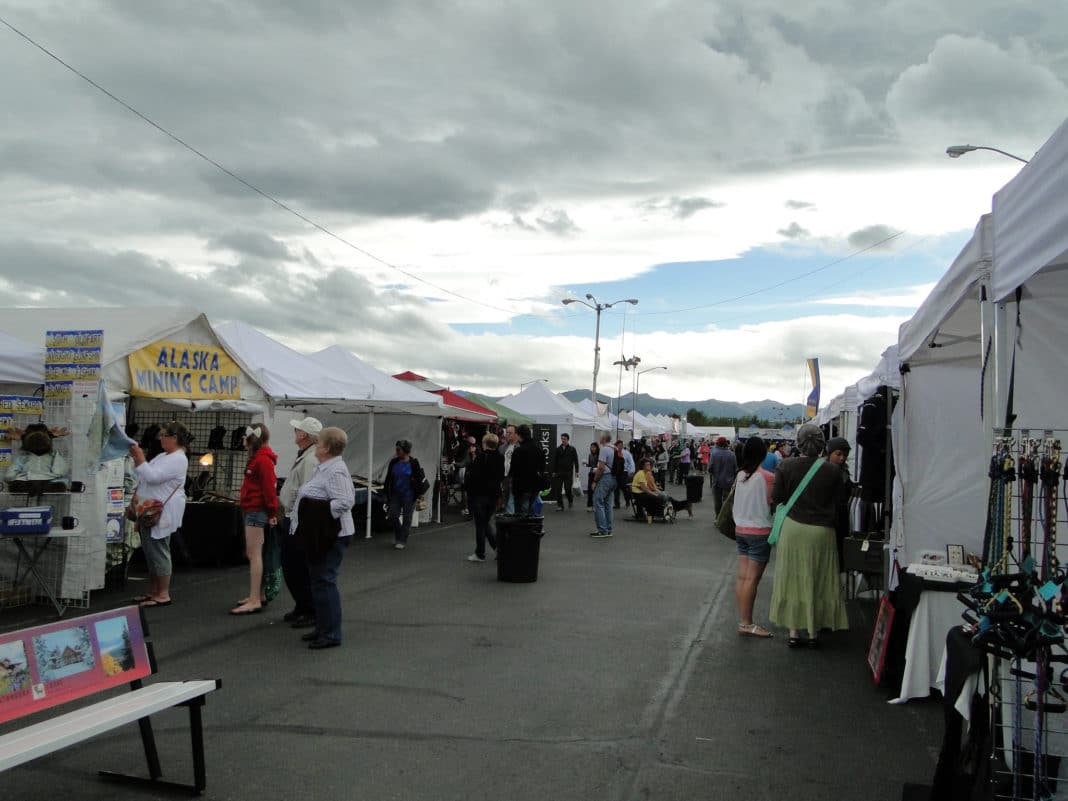 Credit: Amy Meredith
During the summer months, Anchorage plays host to an exciting event – the Anchorage Market and Festival. This attraction brings vendors from all over the area as they sell their goods to tourists and residents alike. If you're hoping to find a unique souvenir to bring home, you'll definitely find one at this event. Food, drink, clothes, and crafts abound at this festival. Of course, those visiting Anchorage in the winter or early spring won't be able to partake in this activity. However, you'll still have the opportunity to find cool souvenirs at the downtown shops in Anchorage.
9. Taste delicious Alaskan food and drink downtown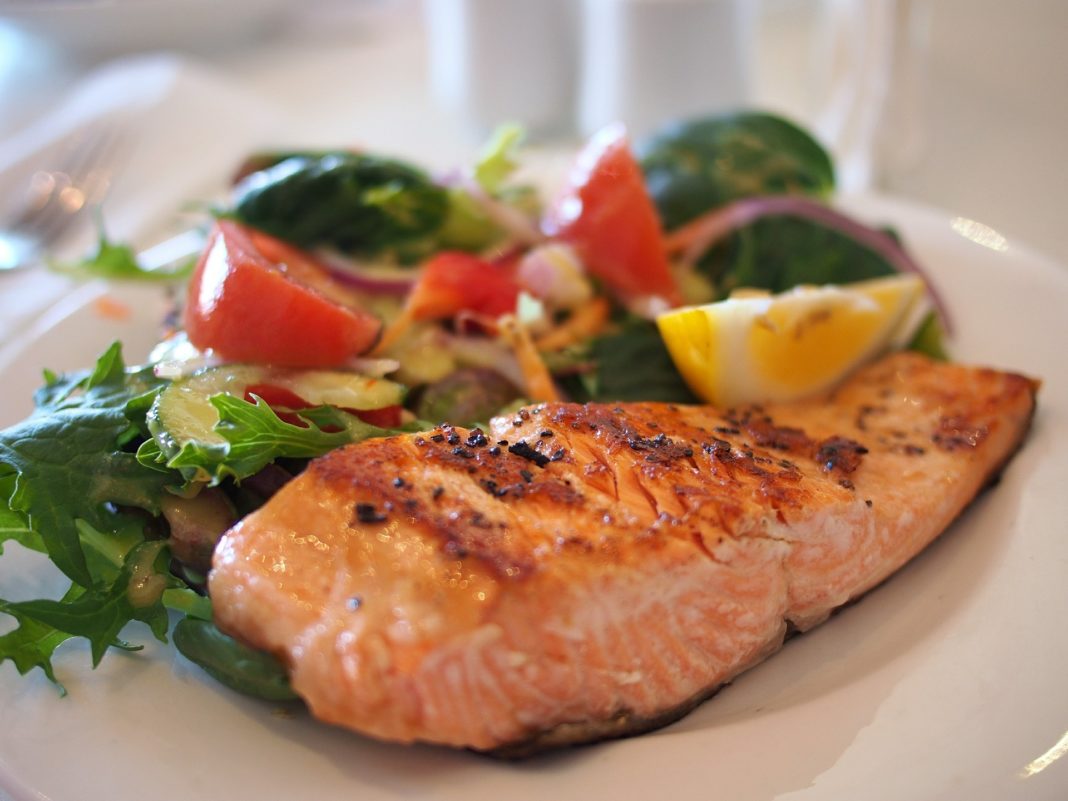 Travelers who consider themselves foodies will want to try as much of the local food in Anchorage as possible. The Alaskan city contains various restaurants and venues for tasting truly delicious dishes. You could eat plates of seafood, taken fresh from the nearby waters. Or, consider trying local foods you most likely won't find anywhere else, like reindeer meat. Comforting dishes such as seafood soup might be the perfect thing to eat after a day of exploring. Anchorage also contains a number of breweries for those with a taste for beer. Visitors could plan a brewery tour of the various venues and enjoy sipping on all kinds of brews.
10. Gain new perspectives by flightseeing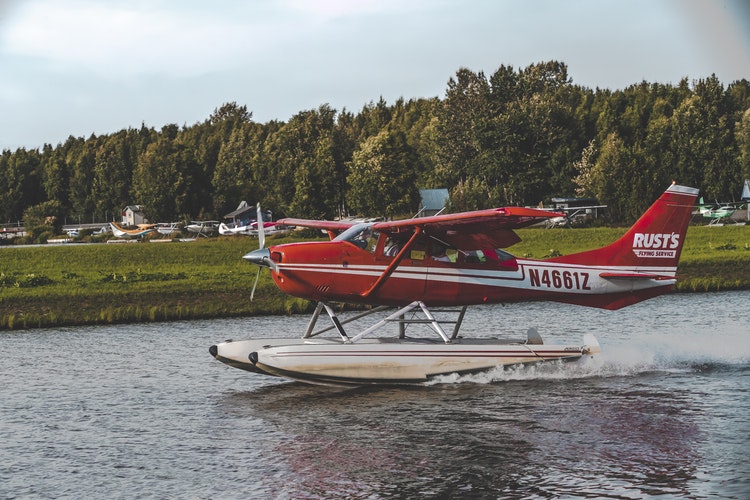 One of the most popular things to do in Anchorage Alaska involves going on a flightseeing tour. If you've never had to chance to go flightseeing before, make your first time doing so happen in Anchorage. When you ride inside these planes, you'll be able to see the landscape like never before. Travelers can glide over glaciers and mountains, gaining spectacular views of the region. Those who embark on one of these tours should look out for wildlife below. You may see animals you wouldn't normally be able to witness when on the ground.
Create your travel itinerary with the top things to do in Anchorage Alaska.
Anchorage represents one of the best places to visit in Alaska. The city contains gorgeous natural attractions, as well as unique cultural sites. When you come to Anchorage, you might wonder about the top places to see or activities to accomplish. From outdoors landscapes to historical venues, Anchorage lets travelers learn and explore during their visit. If you're planning on visiting this city, consider our article. With our list of ten exciting things to do in Anchorage Alaska, you'll be able to create the ideal itinerary.
Related Article: The Best Time To Visit Alaska